Wax Machine interview
Brighton's Wax Machine are a band so steeped in the kernel of psychedelic seep that there's every indication they may have slipped through a side door in space-time and sprouted anew a few years back on the UK coast. On Earthsong of Silence (out on Beyond Beyond is Beyond) that eclecticism incorporates Spiritual Jazz, Krautrock, Tropicália and Library Music while filtering them all through a psychedelic lens.
---
How are you doing in this difficult time?
Lau Ro (Guitar/Vocals): Honestly, not bad. I'm lucky to find myself in a position where I can introspect, and take time to appreciate the things around me. I have been writing a lot more and this has been a good opportunity to drop out of life for a bit.
Would you like to talk a bit about your background?
I was born in São Vicente, Brazil when I was just a little baby. My parents moved to Italy when I was a child and then we moved again, to Brighton, where I've stayed since I was coming into my teens. It's a pretty magical place with an Indo-Islamic palace at its centre, a pebbly beach and a sea of strange folk.
"I just got lost in my own world of sound."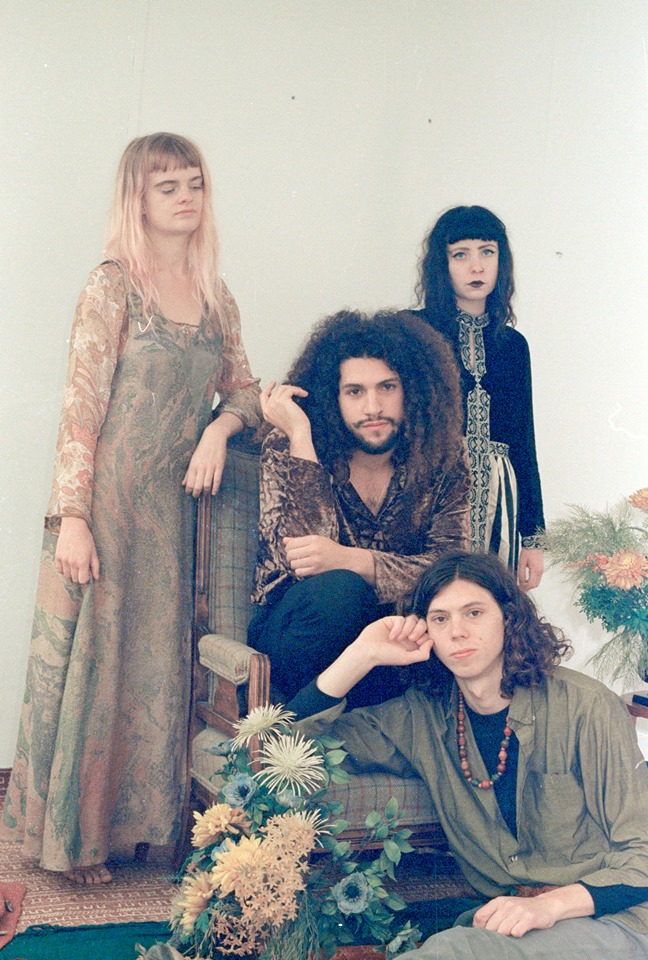 When did you decide that you wanted to start writing and performing your own music? What brought that about for you?
I was recording music on Audacity when I was a pre-teen. I was a socially awkward kid and I didn't know the language so making friends wasn't so easy. Instead I just got lost in my own world of sound. Ever since, music is the thing I do. It's my way of connecting with people / myself / the cosmos.
How do you usually approach music making?
It really depends. With Wax Machine, I tend to compose an embryo in the form of a melody or chant. I wait for a spark of creativity, sometimes on a walk, or in the middle of the night. Sometimes the spark comes during a jam. For me it's all about grasping those ideas when they pop up. Usually when I'm particularly open and unaware of myself. Afterwards, it's like we just need to go down that rabbit hole and find the way. So we go into the studio and just play around with the ideas, different tempos, time signatures, dynamics etc just bouncing off each other and letting the pieces of the puzzle come together. I try to keep a balance between improvisation and structure.
You guys are currently with Beyond Beyond Is Beyond Records – how did you get discovered by them?
Go Kurosawa introduced us. We have been very lucky to work with such lovely and inspiring people!
Can you share some further details how your latest album Earthsong Of Silence was recorded?
We recorded the album in one week at Chris Smith's studio Kluster Sounds, in London. Go produced and helped with arrangements. Chris engineered the sessions. It was a dream team. We felt really at home in the studio, there was a relaxed atmosphere with dim lights and incense etc. We just played like children really. We were experimenting with different guitar feedbacks, or using a spatula as percussion, or sat on the floor in a circle chanting "Mysty Mountain", or dusting off the Lesley cabinet to see what we could send through it.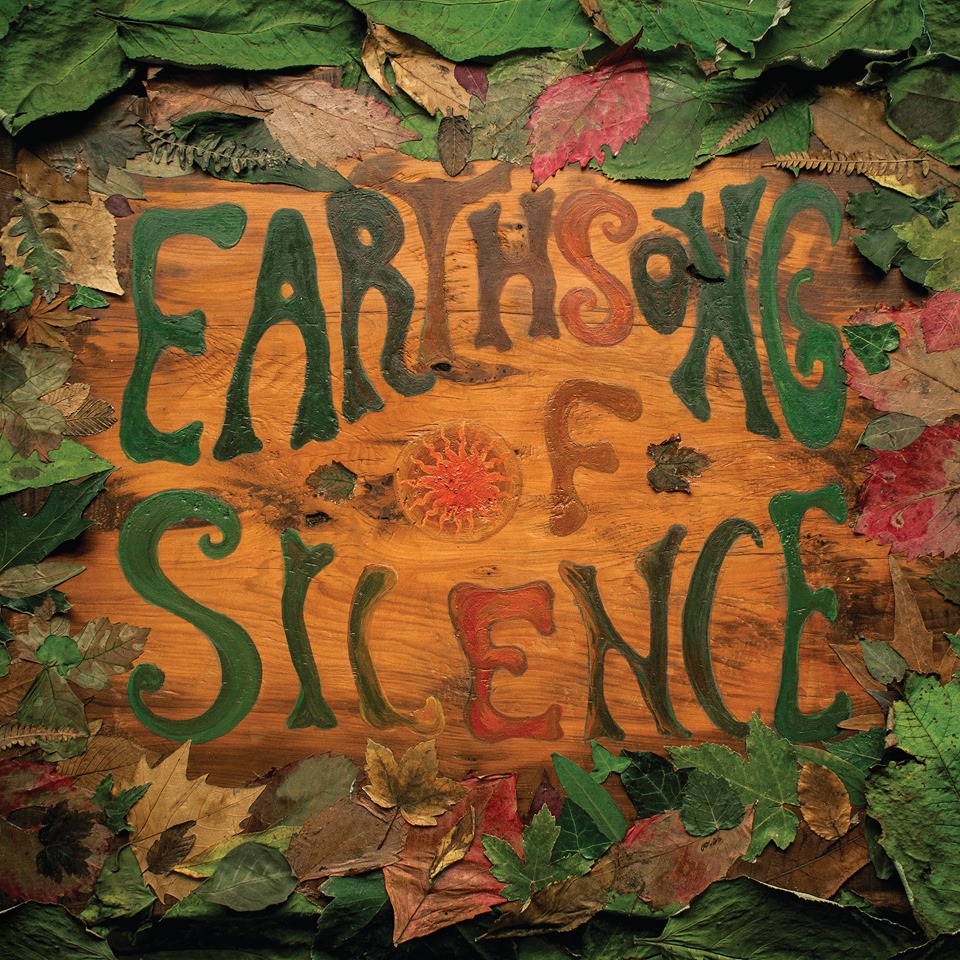 How was it to collaborate with Kikagaku Moyo's Go Kurosawa?
Go was pure sunshine! He was coming into the live room and jamming the ideas with us. Sometimes he would just be dancing around. I think he gave us the confidence we needed to express ourselves freely. We loved Kikagaku Moyo even before we played with them that first time in Brighton many moons ago. So it was a real privilege to work with Go and learn a bit about how he makes music.
"I'd say there is an underlying theme of nature worship."
Was there a certain concept?
That's a tricky question. I'd say there is an underlying theme of nature worship. This is more of an emotional/spiritual thing than a rigid concept. Nature manifests in infinite forms, and we cannot separate our own creations from it. But I do feel we are as a society stepping out of line with the natural balance of the earth. We are catalysing our own extinction, with our overactive patriarchal capitalist model. I feel we need a collective shift toward 'listening'. We cannot understand the world we live in when we are so busy creating our own. So in a way, Earthsong of Silence is a cry for a break from conceptualism – the part of our nature that lives to define and conquer reality. Paradoxical I know…
How would you describe your sound?
It's a cosmic soup of Tropicália, Library Music, Spiritual Jazz, Kosmische Musik, Folk, Psychedelic Rock and everything in between?
How pleased were you with the sound of the album?
It feels right. I think the recording and the mixing captured the vibe well.
Do you often play live? Who are some of your personal favorite bands that you've had a chance to play with over the past few years?
We play live as much as we can. I recommend checking out our local friends Rokurokubi and Hill who we have shared many a bill with. Some other great bands we've played with – Vanishing Twin, Minami Deutsch, Platypus Complex, Levitation Room, De Lorians and Baby Vanga…
What are some bands/musicians that have a big influence on you?
There are sooooo many it's hard to know where to start…
We love the Heliocentrics! I discovered Lloyd Miller and Orlando Julius through their expansive collaborative efforts. Naturally, Sun Ra Arkestra and Mulatu Astatke are a huge influence too. Mmmm… Just the 60s and 70s generally?
What are some future plans?
I've been speaking to an integral member of one of the aforementioned influences about them working on the next album with us, once the pandemic is over. We're very excited about it. And we are looking forward to getting back to touring towards the end of the year too.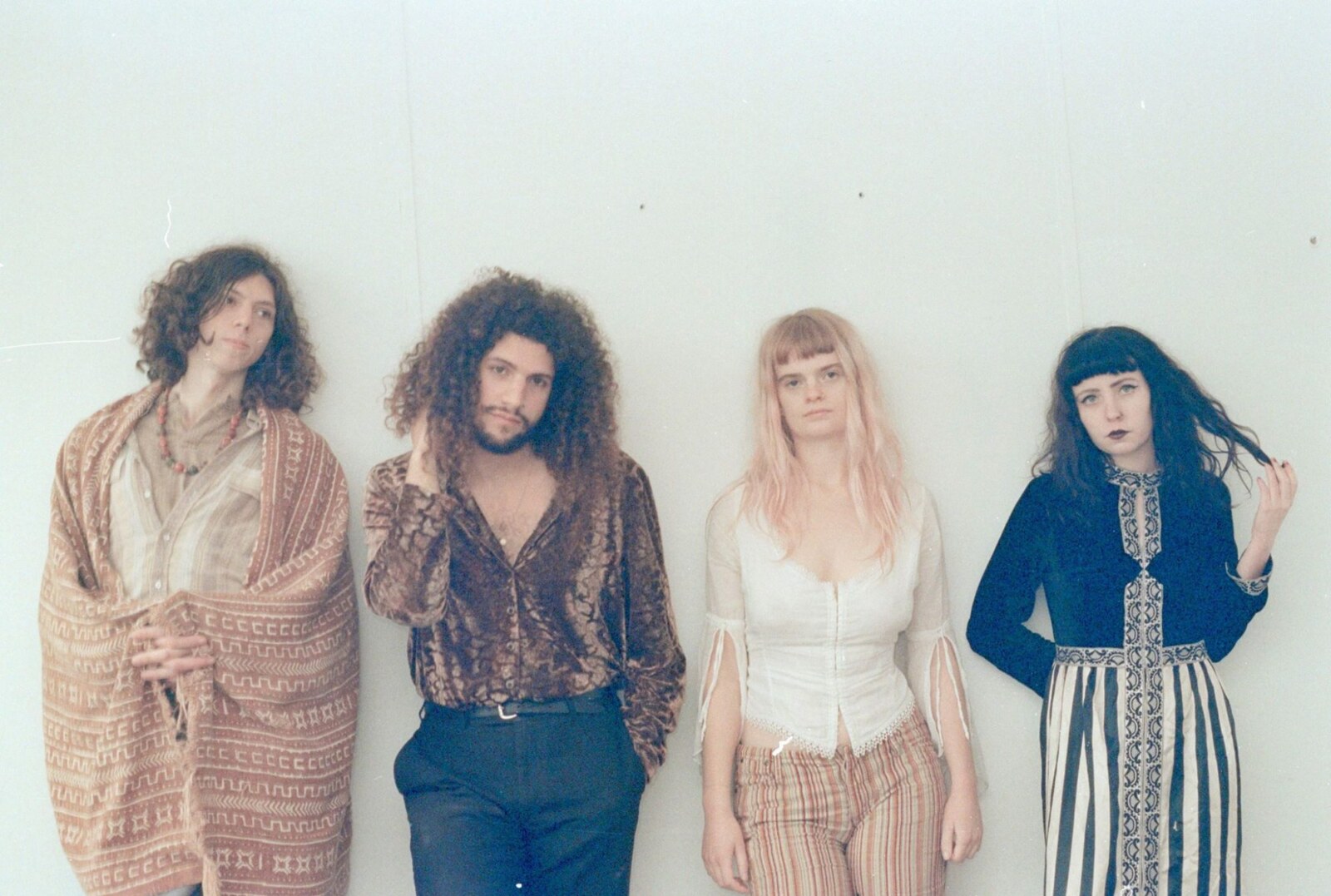 Let's end this interview with some of your favourite albums. Have you found something new lately you would like to recommend to our readers?
Mmmm I've been digging Centrum's För Meditation, Minyo Crusaders' Echoes of Japan, Al Doum & The Faryds' Spirit Rejoin, DJINN's self titled, Greg Foat's The Mage and Jessica Pratt's Quiet Signs.
I've also rediscovered The Howlin' Wolf Album from 1969 which is beautifully psychedelic. Sound of Siam, Vol. 1 , Pugh Rogefeldt's Ja, dä ä dä!… Jorge Ben's self titled….
Thank you. Last word is yours.
Bye! <3
---
Wax Machine Facebook
Wax Machine Instagram
Wax Machine Twitter
Wax Machine Bandcamp
Wax Machine YouTube
Beyond Beyond is Beyond Records Official Website
'Extralude (Wyndham Earl's more​-​than​-​an Interlude Remix)' by Wax Machine