Levitation Room – 'Minds of Our Own' (2015)
Slipping onto the scene in a sonically low keyed euphoric manner with twin lead guitars, Levitation Room move with the groove set down by the likes of the Allah Las, the Mystic Braves [though they arrived on the scene several years before], and a grouping of others who've managed to capture the hearts and minds of the incense and peppermint revivalists.
---
Their sound is clean, spacey, and meandering in a mildly controlled manner that will shimmer your nights with full moon delight, recapping the essence and vibe of the 60's with aesthetically pleasing chords designed to offer you groovy sounds to carry you through a low dose trip on a breeze of safe and pleasing musical formulas. Minds Of Our Own is the band's EP, with all but one song being found on their first formal album Ethos … and to my way of thinking, the EP is hands down far stronger than that formal release.

Mind Of Our Own is most excellent, offering delightful arrangements and musically visual concepts that seem brightly expansive given the rather actual short nature of the songs themselves. Regardless, Levitation Room set an unforgettable pace here, and their overly flowery interruptions of those bygone days nearly embroiders the air in front of you with wondrous translucent paisley visions.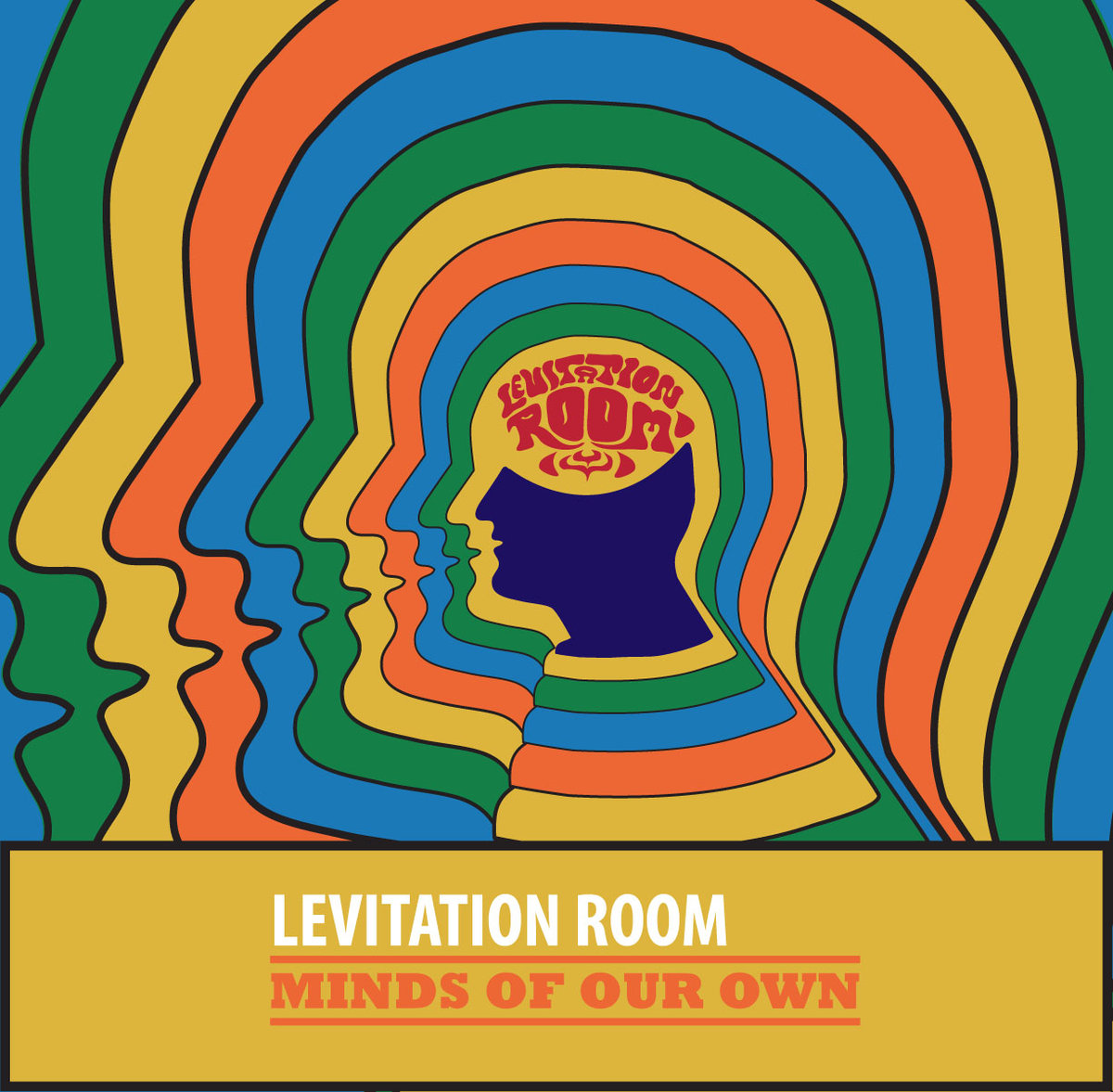 My advise, grab the EP, it will fly all night, any time … as for their album Ethos, you'll wanna keep [download] the songs "Lazy Richard," "Standing In The Rain," "Plain To See," "Til You Reach Your Last Breath," while from the demo disc, keep "Dorian Blue" and you'll have a nonstop ascension into the nether regions of your subconscious.
– Jenell Kesler
Levitation Room – 'Minds of Our Own' (Burger Records, 2015)