Minami Deutsch – 'Minami Deutsch' (2015)
This Japanese duo feature strong motorific beats a la Can and Neu! which propel their mostly instrumental psych into krautrock territory.
---
Fuzzy, speaker-shredding guitars and bubbling electronics highlight opener 'Vocalism Ali – Forever Takemitsu', while a simple, Moe Tuckerish tap-tap-tap (on a dodgy drum kit, no less) and hypnotic, chanting vocals (in Japanese) drive 'Futsu Ni Ikirenai' into your skull – it's like listening to Damo Suzuki fronting The Velvet Underground. And then they break out a blistering fuzz solo that'll fry your brain like mosquitos hitting a bug zapper.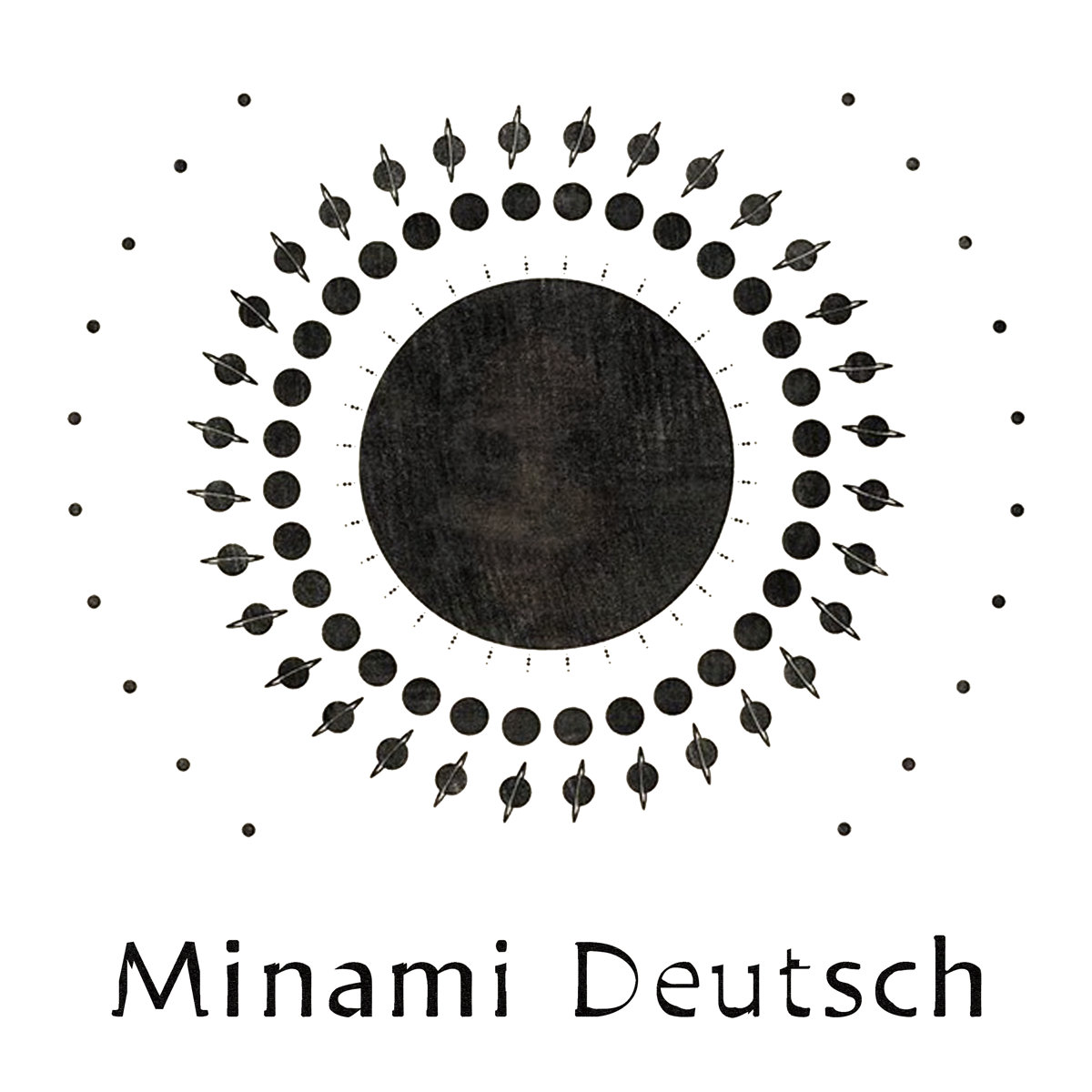 The album's shortest track, 'Terra Recipe' is also its most accessible and least sonically challenging. There's still a monotonic riff on a crap drumkit, but the guitar histrionics are kept to a minimum and the pleasant melody bears repeat listens. Whether you will survive several rounds with the two-part 'Übergleich' will depend on your tolerance for guitar pyrotechnics banging off the walls while a freight train drum beat and throbbing bass line ping pongs around the inside of your skull. If you're prepared to turn yourself into a human bobblehead, by all means jump right in.
Unfortunately, the band decided to insert the otherwise phenomenally tight as the proverbial monkey's bum 'Sunrise, Sunset' in between parts 1 and 2, so the effect is lost unless you program your CD to splice the two tracks together. But 'Sunrise, Sunset' almost sounds like a completely different band: the drums are acceptably sedate, the crystalline guitar runs are hypnotic and inventive – somewhere between Michael Karoli and Robert Smith – and the tune doesn't overstay its welcome. Clearly the album highlight, it's too bad they didn't properly sequence it before or after 'Übergleich' instead of in between.
– Jeff Penczak
---
Minami Deutsch – 'Minami Deutsch' (Cardinal Fuzz, 2015)