De Lorians interview
With the idea of assembling a Canterbury-style jazz-rock collective, Ishida gathered the band in 2016. Canterbury and Zappa inspired, this Tokyo ensemble is on fire!
---
Pataphysical and Psychedelic music
Would you like to talk a bit about your background? Where and when did you grow up? When did you begin playing music? What was your first instrument? Who were your major influences?
Actually, every each one of us came from different prefectures. We are based in Tokyo now. Most of us started musical instruments in the gate of adolescence.
When and how did you all originally meet?
Two of us are friends since they were teens and others first met like 5 years ago when we were seeking new music and people to perform with.
Have you all made any changes to the lineup since you started or is this the original lineup?
We got together almost 5 years ago. Members are:
Takefumi Ishida (Alto sax, Sax cello)
Genki Goto (Bass)
Soya Nogami (Guitar)
Hyozo (Fender Rhodes Piano, Organ)
Shizeuhl Joyer (Drums)
Not in this 2019 Europe Tour
Yuya Osabe (Vocals, Oboe)
When we first started, we had the other vocalist but he left after a while. That's the only change in our story.
What does the name "De Lorians" refer to?
That's actually a secret.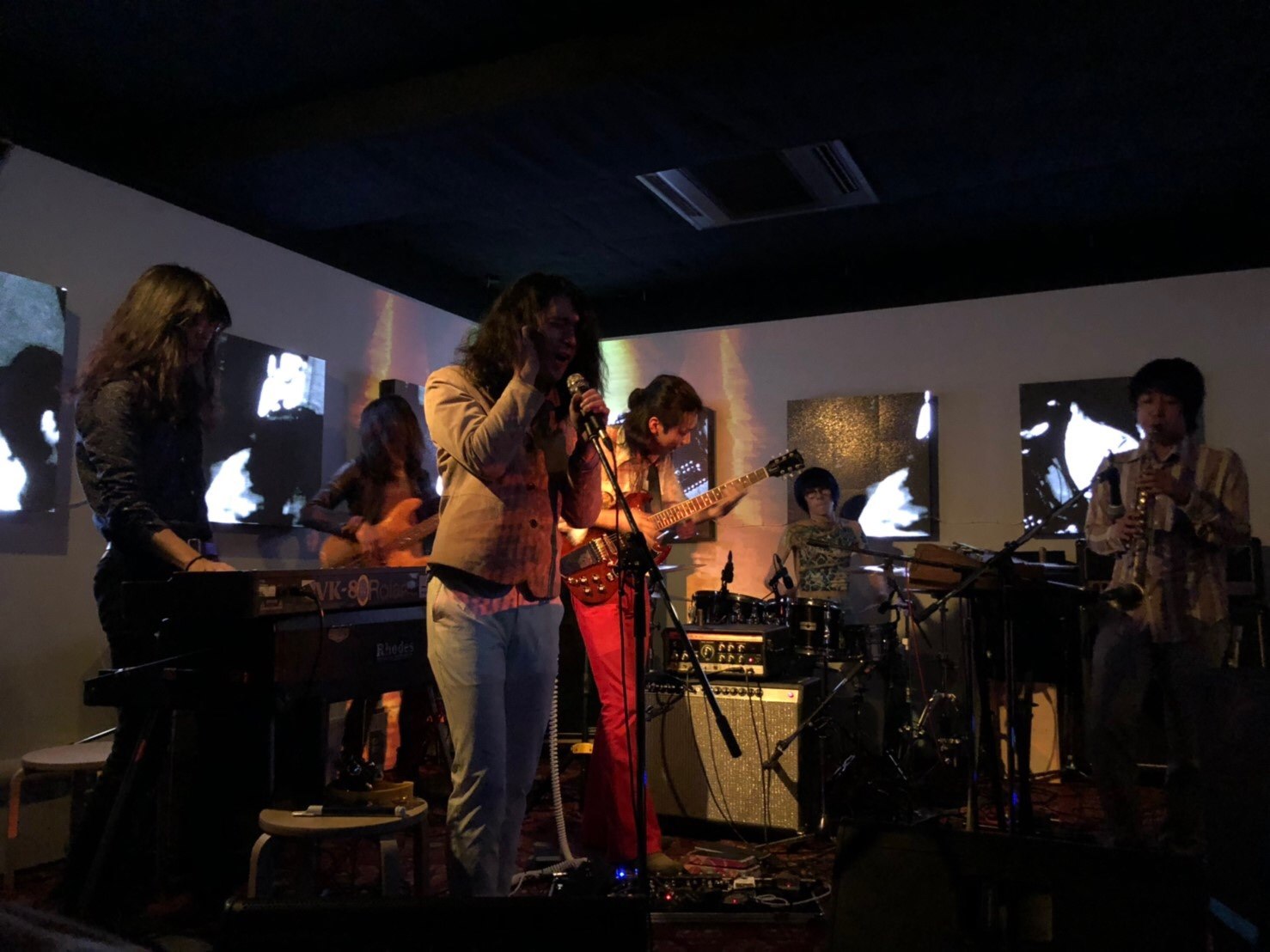 Is anyone part of any other musical project?
Recently, an ambient duo inside us called 'Tanden' performed live. And the vocalist Yuya Osabe performed as a drummer several times in Canterbury related scene with Yumi Hara, etc.
How do you usually approach music making?
We make demos and then try to simulate it in studios.
Can you share some further details how your latest album was recorded?
It was recorded at Tsubame Studio in Tokyo. We did it in 30 hours total which was so in hurry.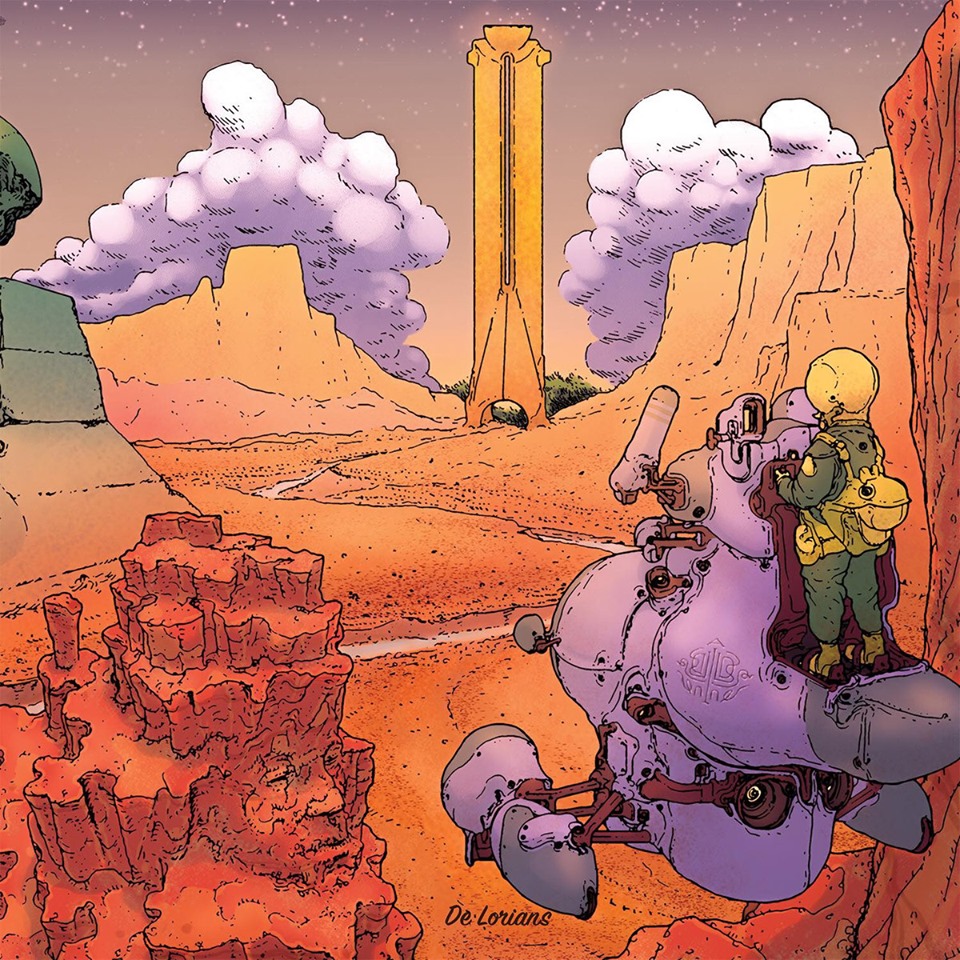 Your sound is often described as being influenced by Canterbury and Zappa. How would you describe your sound?
Pataphysical and Psychedelic music.
What kind of process do you have at mastering material for the release?
This time, we tried several outboards to put music through to define the colour of it.
Who did the artwork?
Jan Buragay, a Philippine artist.
How about concerts and touring?
We are totally looking forward for the whole new experience.
"Improvisation is all around us"
How important is improvisation for you?
Improvisation is all around us, all the time.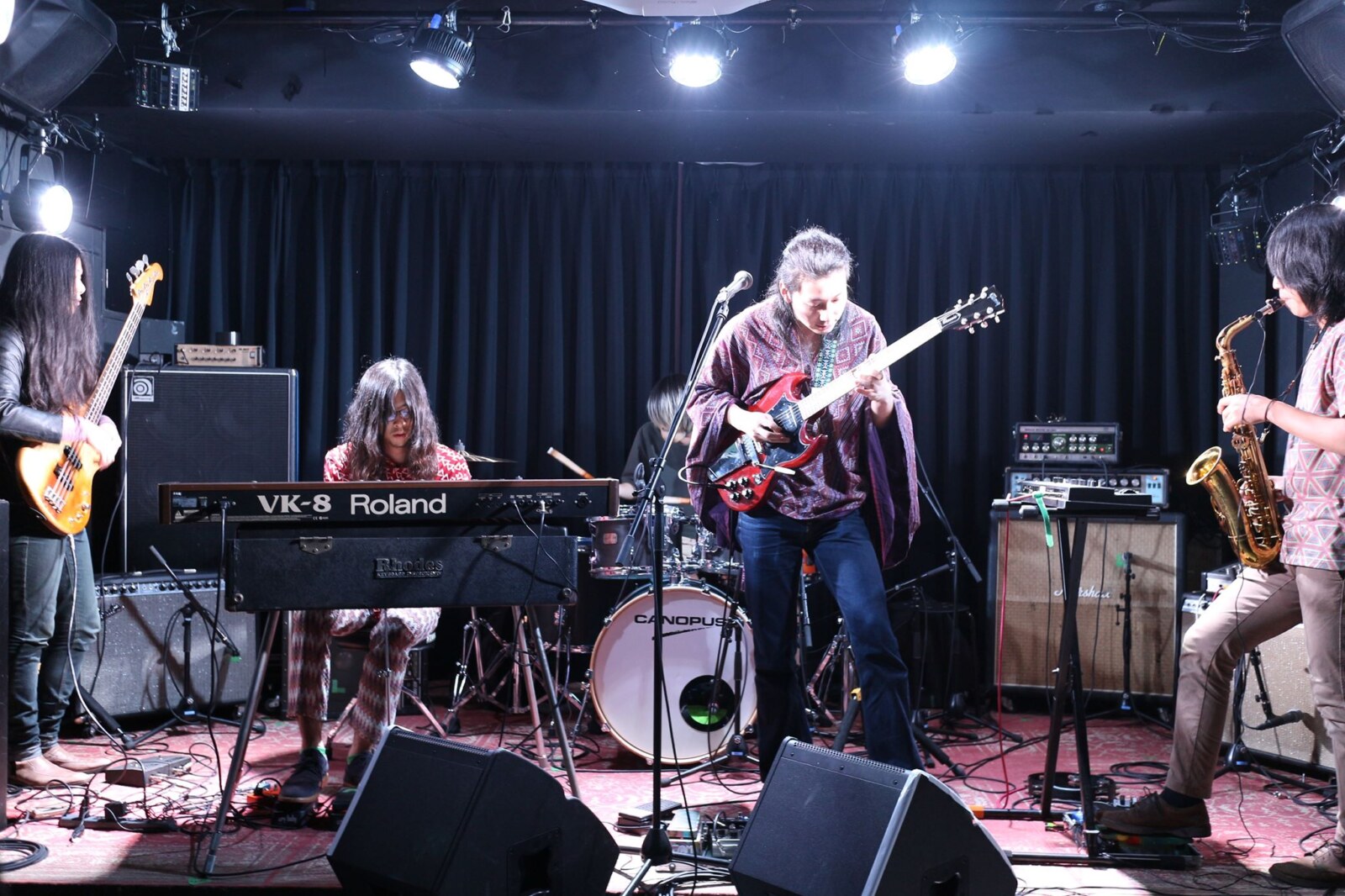 What are some future plans?
We will make records as many as we can and have fun as possible.That's all.
In your dreams, who are you on tour with?
Jaga Jazzist, King Gizzard and the lizard wizard ,Shintaro Sakamoto
Let's end this interview with some of your favourite albums. Have you found something new lately you would like to recommend to our readers?
Maisha – There Is a Place
Münchener Studioorchester – Twilights of Bali
Pedro Santos – Krishnanda
Kokoroko – S/T –
– Klemen Breznikar
De Lorians on Bandcamp
De Lorians on Facebook
De Lorians on Twitter
Beyond Beyond is Beyond Record Official Website
Beyond Beyond is Beyond Records on Bandcamp
Beyond Beyond is Beyond Record on Facebook
Beyond Beyond is Beyond Record on Twitter
Beyond Beyond is Beyond Record on Instagram