Centrum interview
För Meditation by Centrum is an outstanding debut by this Gothenburg outfit. Centrum is the musical equivalent of mantra practice.
---
"Heavy and meditative"
Who's behind Centrum? 
So Centrum is me Kalle (harmonium, guitar, bass, bouzouki, flutes, vocals, recorder, tape delay, mixing), Simon (drums, tambourine, vocals, flute, percussion, production, mixing), Axel (violin) and Baba (flute).
Simon has mostly played with different indie acts and recorded stuff, mostly his own stuff. He has also been working on a Musical Salmon Odyssey. It is not yet finished, but it sounds quite amazing. It deals with the mating cycles among other things. Symphonic Prog.
I am a member of Hills and I am also a member of Weary Nous. Both these bands are on a kind of a hiatus and who knows why and for how long really… But it's a good thing, life goes on! New projects have risen from the ashes and we had some great years with Hills and did some good jams and fiestas and met and befriended beautiful people, what more can you ask for really? I am so grateful for that time, but life goes on. Music, at least for me, has to keep evolving much like life. Or it becomes pointless. The heart has to be in what I do musically 100% or there is no point.
I think it was Jaki Liebezeit who said something along the lines of most bands having momentum for a maximum of 10 years and then it's kind of over. I tend to agree with that. Not everyone can be Mick Jagger.
Hills is a rock music ensemble and we released a couple of albums and Weary Nous is more of a lo-fi space punk outfit or something… Weary Nous just released a 7 " and did a couple of live shows. Actually Weary Nous was the brain child of the synth player.
Would you like to talk a bit about your background?
I used to be really into death metal and punk when I was a kid and then my mom dated this guy who was a big Black Sabbath fan and he gave me tape cassette copies of all the Black Sabbath albums and I was just blown away by those cassettes. I think I had only heard "Iron Man" and "Paranoid" up until that point. Also my uncle gave me a couple of classic rock CDs around that time for Christmas like Cream and Hendrix and one thing lead to another and suddenly my musical universe was expanding back into time passed as well. I must add that being part of that whole underground 90s metal scene was really magical. The perfect DIY school. It was before the internet and all that so everyone was sending letters all over the place with demos and tapes and tape trading, going to shows, partying and stuff. I would always have that tingling feeling coming home from school walking up to the mailbox. What kind of treasure would I behold today… I was always expecting something a demo, a shirt, weed… The best of times.
If you mean Centrum, Simon and I met because we booth have kids at the same kindergarden, got along and started a band.
"Temples, funerals, prayers, traffic and that was a main driver behind Centrum."
What's the concept behind Centrum?
To make good genuine music.
Marcus who did the cover for the album and I were travelling around India a couple of years ago. We stayed in an ashram in Delhi, just by chance really. And then we went up to Rishikesh / Lakshmanjula and Haridwar. Basically just exploring, visiting monasteries, charnel grounds, hiking. It is stunningly beautiful. I was buying some instruments also. Anyway this trip had quite an impact on me. And him. I had been to India before but not this region.
So while we were there Marcus did all these field recordings while we were walking/sitting around. Temples, funerals, prayers, traffic and that was a main driver behind Centrum. Because for like a year or two before we recorded Centrum, I was really quite bored with music, my own, and the whole scene. I had been touring quite a lot and was just exhausted and fed up with it I guess. Music seemed quite meaningless, shallow and empty and I spent a lot of time reading, being with family/friends and exercising instead. I was actually totally fine with that situation. Then music or the interest for music crept back in and Centrum was born because I also felt the need to do something different. Evolve if you will.
Also I had been looking to buy harmonium (which later became the central instrument in Centrum) which are not super common around here. I guess you can order them online but that is always risky when you have not tried the instrument. So out of the blue a guy I knew had a harmonium for sale.
The idea was to make something heavy. Heavy and meditative, but not metal related. Also I wanted to do something that reflected my own "spiritual" leanings more genuinely. A vehicle for ourselves and the listener to "stop, rest and reflect". Transcend is a word that is a bit worn out, but yes that too. Also to force ourselves and the listener into the groove. Centrum is devotional music. Centrum is a homage to impermanence. A celebration of life and death!
It's weird because since I first got this interview from you a couple of weeks ago so much has changed in the world. I am of course referring to the Covid-19 pandemic we are all experiencing at the moment. The horrible scenes from hospitals in Italy and Spain, my heart goes out to all the people fighting this disease and the ones curing it. On top of that the economic system seems to be collapsing as well. It really is an extreme situation. And it really is a great reminder of how impermanence is the true nature of everything.
How do you usually approach music making? How important is improvisation for you?
Preferably on the fly. Spontaneously. That does not mean that a song does not change or evolve during the process of recording. But I really don't like spending too much time in the studio nowadays. It really can be quite agitating. I get bored. There has to be natural flow or we just go home and try again another day. It can't be forced. Improvisation is key!
It can also be that I come up with a riff and a vocal. Then I will just let the lyric or song come to me, not force anything. Singing in Swedish has been especially good for this. Since I can't hide behind cliche English or whatever. The lyrics often just arrive much like the music. Nothing for weeks or months then three songs in an hour when in bathroom. In the studio.
Can you share some further details how your latest album För Meditation was recorded?
Yes my friends (Hills, Weary Nous etc.) and I have always recorded to tape with all projects we have been involved with. Mostly 16-track, like Centrum, but also 4-track (like Weary Nous or "Frigörande Musik") and that is mostly because my friends and I started out that way. Because almost all the music we loved had been recorded that way. Also it's the best sound by far. I will add that there are some maestros that manage to do that thing through their computer, but I never learned that.
So it was recorded at Simon's little studio by Simon and I. And then we mixed it. But it has been done in much the same way as any Hills' record.
Anyhow for me this DIY recording thing started out way back with Hills because 1. Studios are quite expensive 2. The engineer is seldom very interested in what you are trying to achieve. He hears his own "music" this can be heaven but also, most of the time, hell. You end up talking to a wall 3. Limited time can be good, but it can also be a bit of a stress factor for you are trying to jam spontaneously while the clock is ticking and your pockets get emptier by the minute…
DIY is just a lot less stressful. Plus you get to record when you feel like it. It's a win win.
How pleased were you with the sound of the album?
We are very proud of this album and the way it sounds. Super pleased. Hopefully others enjoy this aspect of the music as well. To tell you the truth I believe production is equally or maybe even more important than the songs themselves sometimes. A lot of people struggle to understand this concept today unfortunately, especially in contemporary "rock" related music which tends to sound a bit samey. Production is essential.
Where did you record it? What kind of equipment did you use and who was the producer? How many hours did you spend in the studio?
We recorded and produced the songs at four different occasions, then we mixed those songs on six separate dates maybe…? We use mostly old gear I have an old schaller fuzz we use quite a lot for that kind of thing. To tell you the truth I was never very interested in gear although I now have a hell of a lot of it nowadays, haha. You can have the most expensive guitar in the world, but for the things we do you will be just fine with a Teisco. You basically just need to know how to get the sound. The thing with mixing from tape is that you get to "play" the song all over again which adds another nice layer to the process. You can not pre-set any volumes or fades like you do when recording digitally which is cool but a bit painful when you get home and hear that the bass is too loud after mixing it for a couple of hours, but hey. Then it's just go back and do it all over again. So maybe we spent 40 hours or so in all? Maybe a bit more? 63? I am not sure…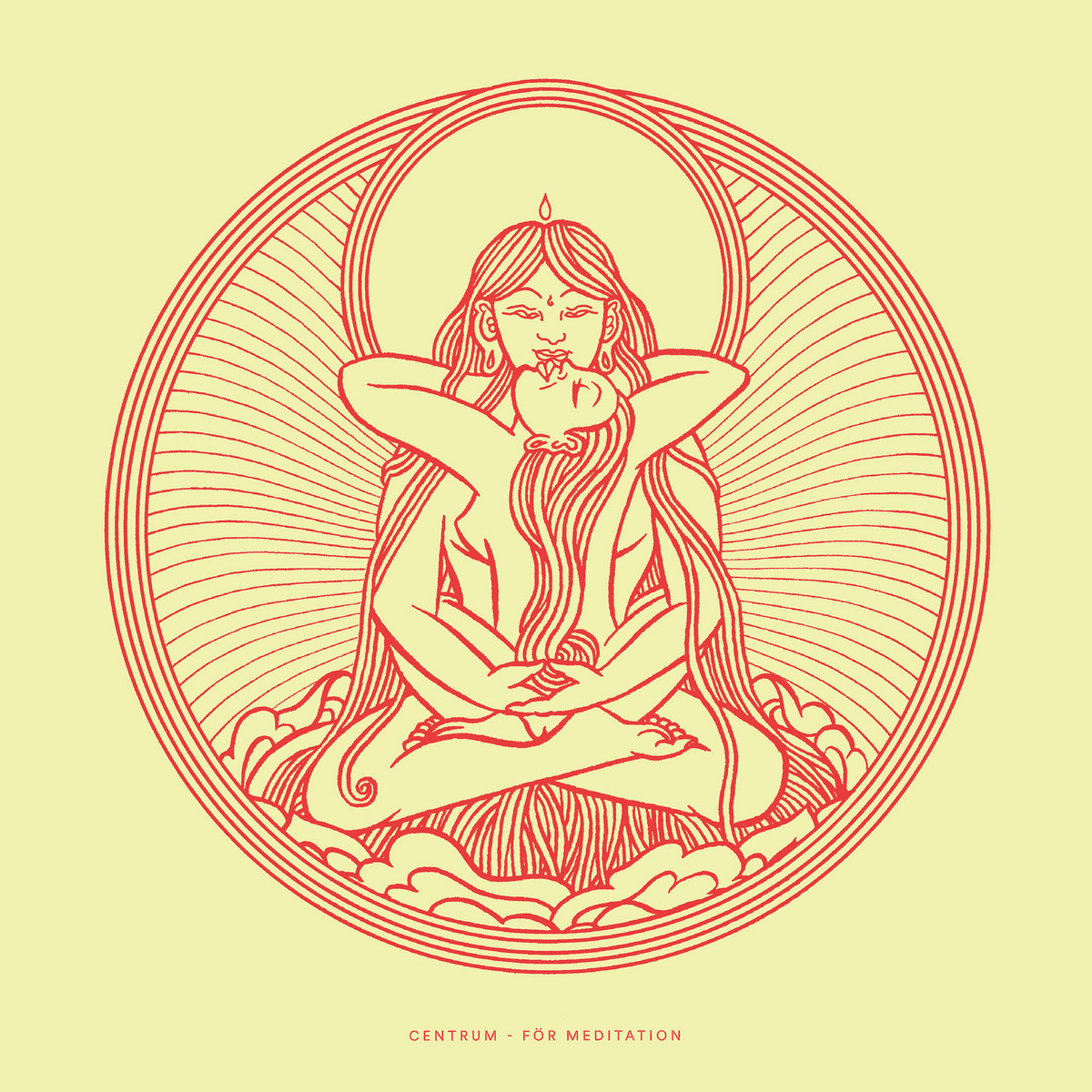 Were you inspired by psychoactive substances like LSD at the time of writing the album?
No, not really. I guess everything we had done up until we recorded that album in some way has been an inspiration for the sound. But I can't say that it was one thing specifically. As I mentioned before Centrum is a spiritual vehicle, if anything.
What would you say is the main difference between other projects and Centrum?
I don't know about the difference, but Centrum is the main focus right now. Centrum is probably heavier though.
Were you influenced by Träd, Gras och Stenar and International Harvester? What other artists influenced you?
Oh yes! So many artists I'll just name a few:
Black Sabbath
Velvet Underground
Träd, Gras och Stenar and everything related
Coltrane Mr and Mrs
Scientist
What are some future plans?
To record the next Centrum album. We just finished mixing a 15 minute track, BTW and to take Centrum live whenever this Covid-19 situation ends. We have been getting some really cool requests.
Are any of you involved in any other bands or do you have any active side-projects going on at this point?
No, not at the moment. I used to play in different projects before but I hardly find the time anymore. Simon does some recording but he is not active in any other band at the moment. There has to be time for other things outside music as well.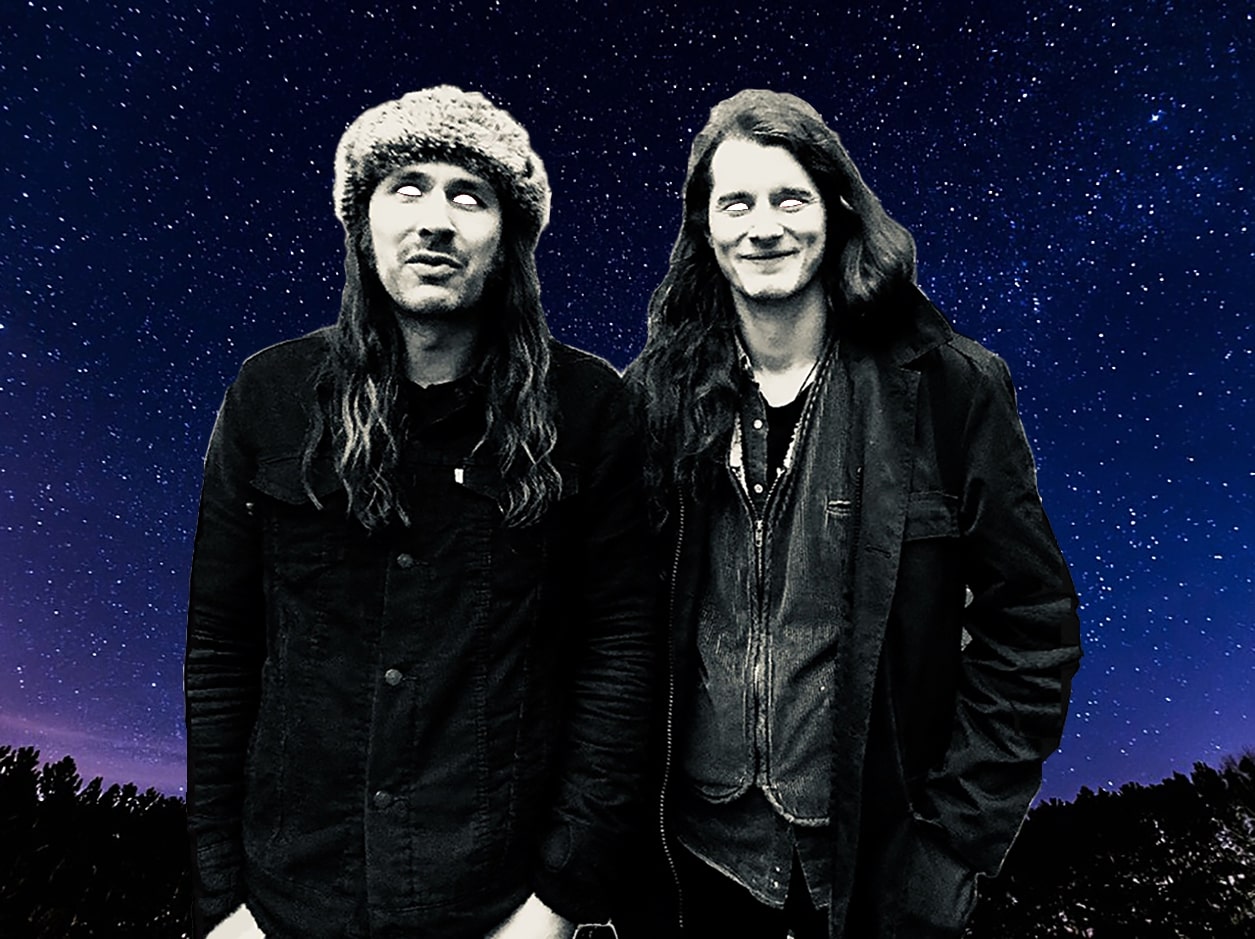 Let's end this interview with some of your favourite albums. Have you found something new lately you would like to recommend to our readers?
Yes! here is my playlist:
Laaraji – Arrive Without Leaving
Jon Hassel – Vernal Equinox
Zia Mohiuddin Dagar – Raga Shuddha Todi
Ernest Hood – Neighborhoods
Joanna Brouk – The Space Between
Sylvain/Czukay – Plight & Premonition
Mortiferum – Disgorged From Psychotic Depths
Motörhead- Overkill
Thank you. Last word is yours.
Thank you Klemen for this interview and thank you to everyone who has bought our album and supported Centrum. Hopefully we will be out on the road next year. I do not know when the new album will be out but it's in the workings at least. Love to all/Centrum
---
Centrum Official Website
Rocket Recordings Bandcamp
Svensk Psych Aften Bandcamp