"Going, going, Gion: Joel Gion of the Brian Jonestown Massacre talks "Dig!", the death of rock 'n' roll, and the time he accidentally broke up Oasis" | Flying Tambourines, Strange Russian Candies, And Rock Star Hugs: A Brian Jonestown Massacre Odyssey by Zach White
The term "creative genius" is a brashly overused statement, often thrown around like rice at a wedding. Everyone knows the greats. Picasso. Brando. Dylan. Kubrick. Every so often, there's an artist that transcends the conventions of their medium and completely reinvents the wheel. For Anton Newcombe and his band the Brian Jonestown Massacre, they dipped the wheel in acid and lit it on fire.
---
Just a little pretext: The BJM, quite simply put, are the stuff of legend. With enough past members to fill up an NFL football team, an absurdly lengthy name, and a frontman who preps himself for the stage by drinking a cocktail of his own creation handsomely titled "the skinny bitch", the stories and lore of Anton and his pack of wild hippie goons are almost as good as the music itself. Almost.
Anton Alfred Newcombe is a purist. It's as if he's been frozen in time and taken the energy of 1960s Haight Ashbury with him wherever he goes. A timeless timepiece. A man who's stumbled out of the desert screaming "I've seen God!". He eats, sleeps, and breathes the art he creates. True to the preservationist style and desire for total tonal perfection, all of his equipment; amps, guitars, everything, is all period. Hailing from San Francisco and starting as pioneers in the shoegaze genre, they eventually morphed into one of the mainstays of the 90s psychedelic rock revival scene. The BJM released 8 albums in their first 5 years alone and released their 20th (yes 20th) studio album, titled 'Fire Doesn't Grow on Trees' this June. Following up with album '21', 'The Future is Your Past' releases this October. Throughout the band's 32-year life span, Anton has remained the only consistent member. This could be in part due to his, erm… let's call it, demanding approach to making music.
His past erratic behavior, which included many on-stage fistfights with his band (and the audience for that matter) and excessive drug use built up a reputation for every show being an implosion of abrasive and unpredictable junkie chaos. Today, Anton is fully sober and lives in Berlin with his DJ wife Katy and son Wolfgang. Though he has softened slightly with age, not an inkling of his rock 'n' roll swagger has left him. His sense of humor is as dry as the Sahara desert, and his perfectionism is still a mainstay of BJM performances. Looking back on his somewhat violent past, he reminisces in an interview with the Guardian: "I once had a fight involving a hammer and a knife… luckily I'm quite agile."
In 1996, a serendipitous encounter led them to meet Director Ondi Timoner, who was captivated by the band's story and friendship turned sour rivalry with Portland pop act, "The Dandy Warhols". Armed with a camera, she spent the next 7 years filming every moment of the two bands' lives in a compelling, shocking, and stranger than fiction account of the rock 'n' roll lifestyle. The film won the Sundance Grand Jury Prize in 2004, caught the attention and praise of Mick Jagger and David Bowie, and received critical acclaim from every major newspaper you care to mention. It cemented the two bands as the unlikely starring roles in one of the most celebrated and praised music documentaries of all time.
Like many others, I discovered the BJM through this doc. I can't recommend it enough and highly encourage watching this as a supplement for the article you're about to read.
Wow. Where do I even begin?
Buckle your seatbelt, because you're in for one wild ride.
It had been a dream of mine to see the BJM for a while now. My fascination with "Dig" and the band's seemingly endless discography spanning all genres from Folk to Electronic had put me on a constant idle lookout for the announcement of any European tour dates. Unfortunately, things were looking grim. The only two shows booked for summer 2022 were in France and Switzerland, both way too far of a journey in an already packed summer vacation. After all, we had already booked an early morning flight to visit the US in mid-July departing at 4 AM. The band was just wrapping up their North American tour with Flaming Lips wannabe band Mercury Rev, a packed 45-day voyage across 37 cities, including two nights at San Francisco's legendary Fillmore auditorium. But many strange things happen for many strange reasons. I have no doubt there was some magic in the air that late May night, because as I was drowsily scrolling through my Instagram feed at 2 AM, I found this recently posted message waiting for me on Anton's Instagram:
"Anyone up for a show in Graz?".
It was meant to be.
I almost jumped out of my seat. In fact, I DID jump out of my seat to call my friend Thad, a fellow BJM lover. I turned him on to their album 'Give it Back!' last year and he's been a fan ever since. I called him right after my discovery and with that, the tickets were bought, and the hype had begun.
Of all the places in Europe, a small Austrian city of just over a quarter million people would be the last place I'd imagine a show to be. But alas, it was true. The BJM was set to be the epic psychedelic finale for Graz's annual "Elevate Music Festival".
This boutique festival comes alive for 4 days every summer and includes activists, political discourse, and of course, music. Other acts in the 2022 edition included Ukrainian Rapper Alyona Alyona and Peaches (you know the song). Notably, the 2021 edition featured multiple art installations from the legendary ambient producer Brian Eno.
Ok: Fast-forward to the day of the show.
July 17th. Graz, Austria.
After a lovely conversation with a marionette performer on the street and a 15-minute dash through the world-famous Kunsthaus Graz Art Gallery before closing time (a highly recommended activity for a rush of inspiration). My team of mighty musical amigos assembled in the hot sun in front of the entrance to the Graz Orpheum. Enter Thad, Natalie, Tizian, Max, and Judith. The former being the best pizza chefs in Vienna and the latter being my colleagues at the cinema. We were all amped for the show. But where was the band? It was 8:15, due to come onstage at 9:00, and they were nowhere to be found! I had an interview organized with Mr. Tambourine man himself Joel Gion and was wondering if he was going to be a no-show. Hell, even the guy who was in charge of artist relations was missing! Despite the chaotic organization, the atmosphere outside and inside the Orpheum was light and cheerful. The Jigsaw Beggars were on as support, and let me tell you, these guys are awesome. Essentially a psychedelic smoothie of the sounds of "Oasis" and "The Doors", they're making quite a splash in the Austrian rock scene and just released their full debut album 'Ain't My Time for War'. I was able to sprint in (risking missing my window of golden opportunity) and snap a few shots of frontman Siegfried Ulrich and co.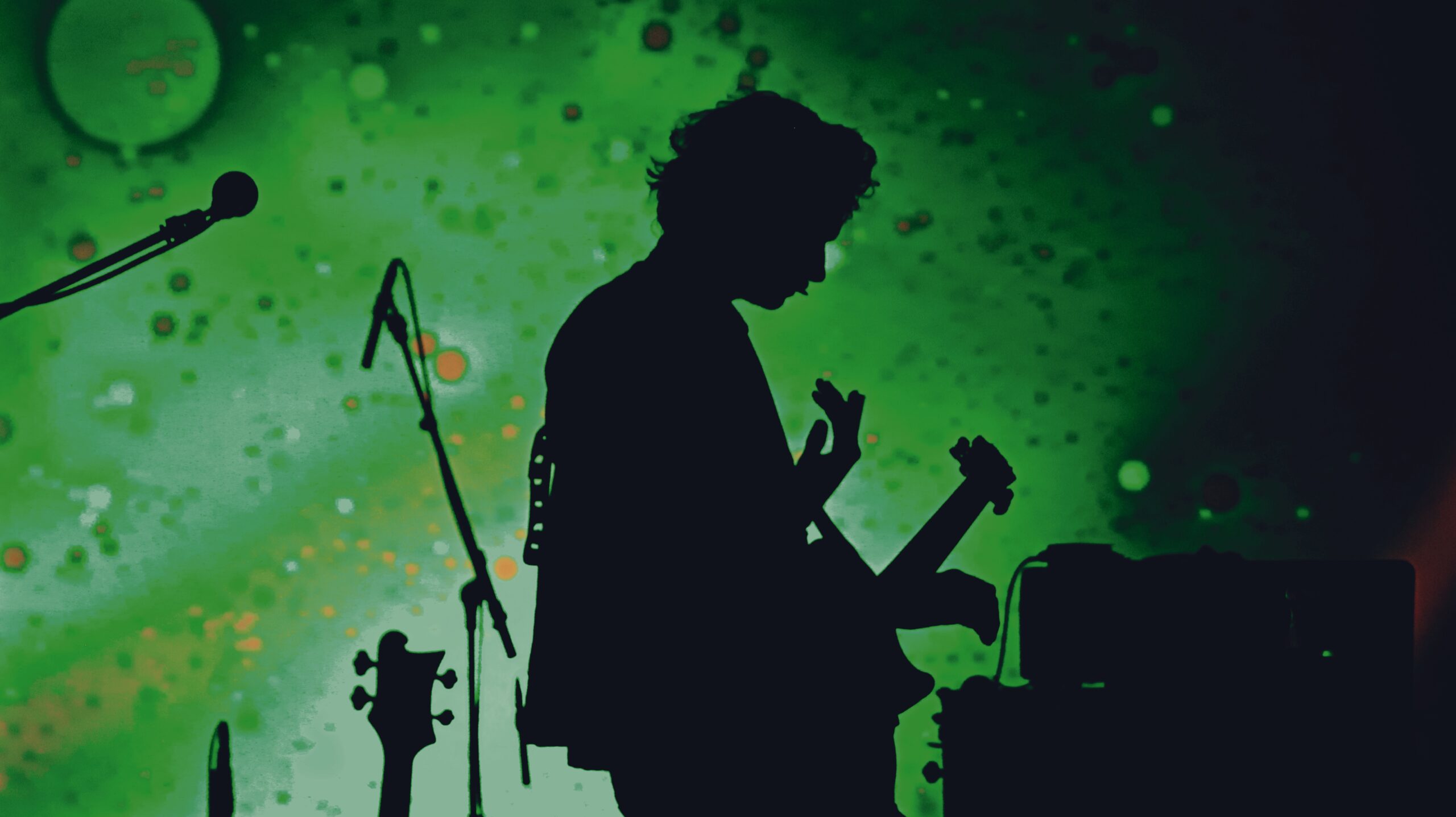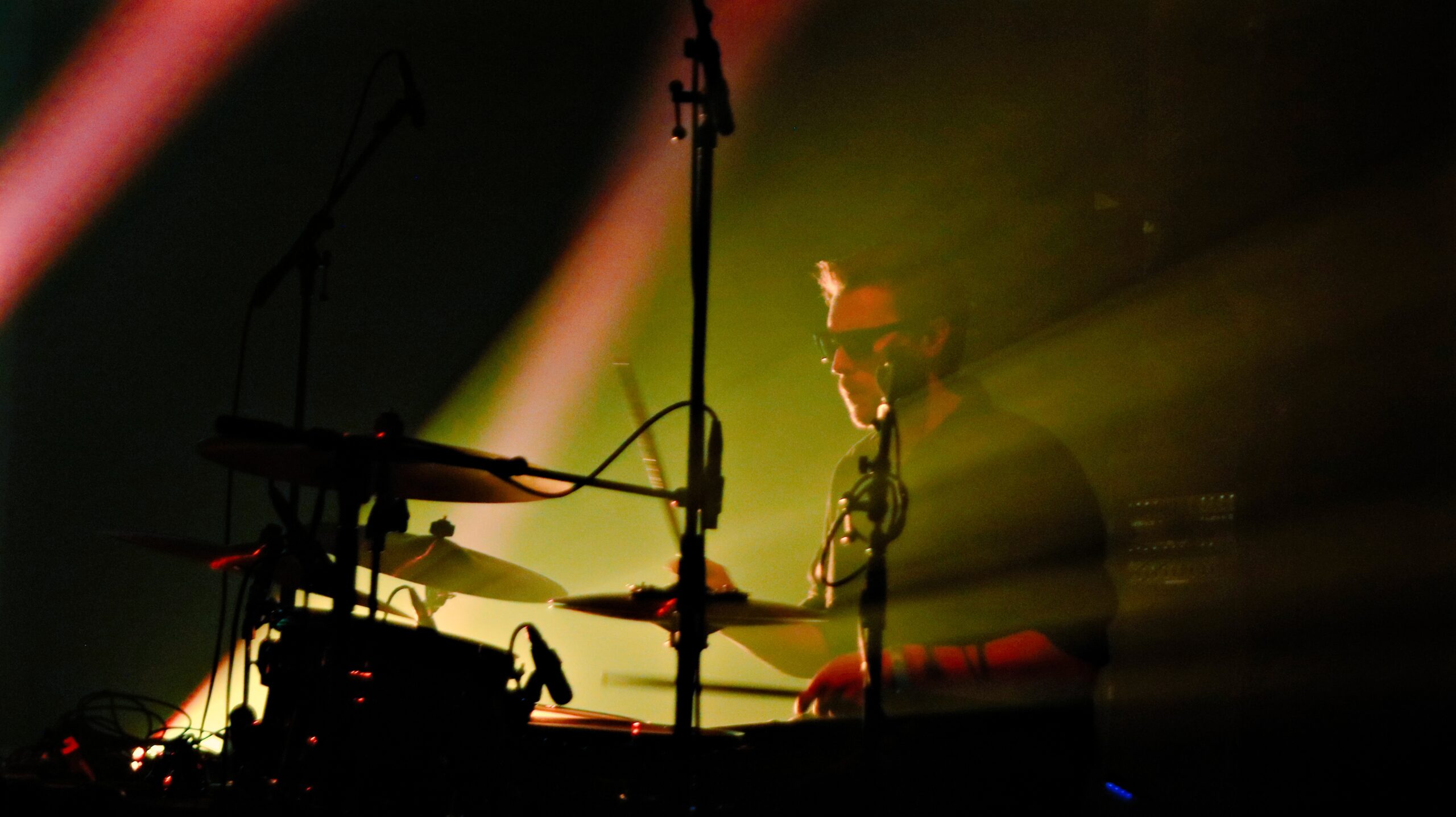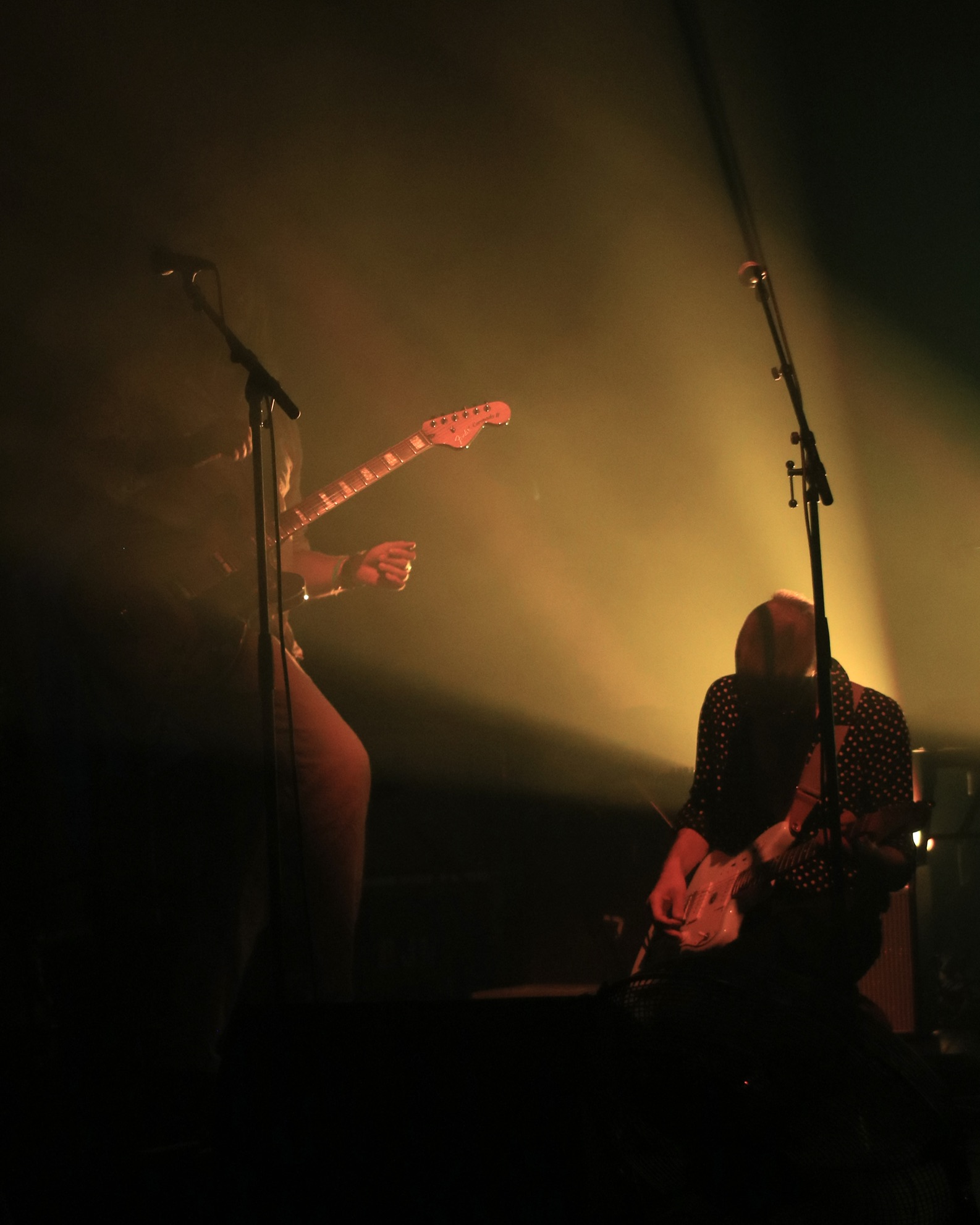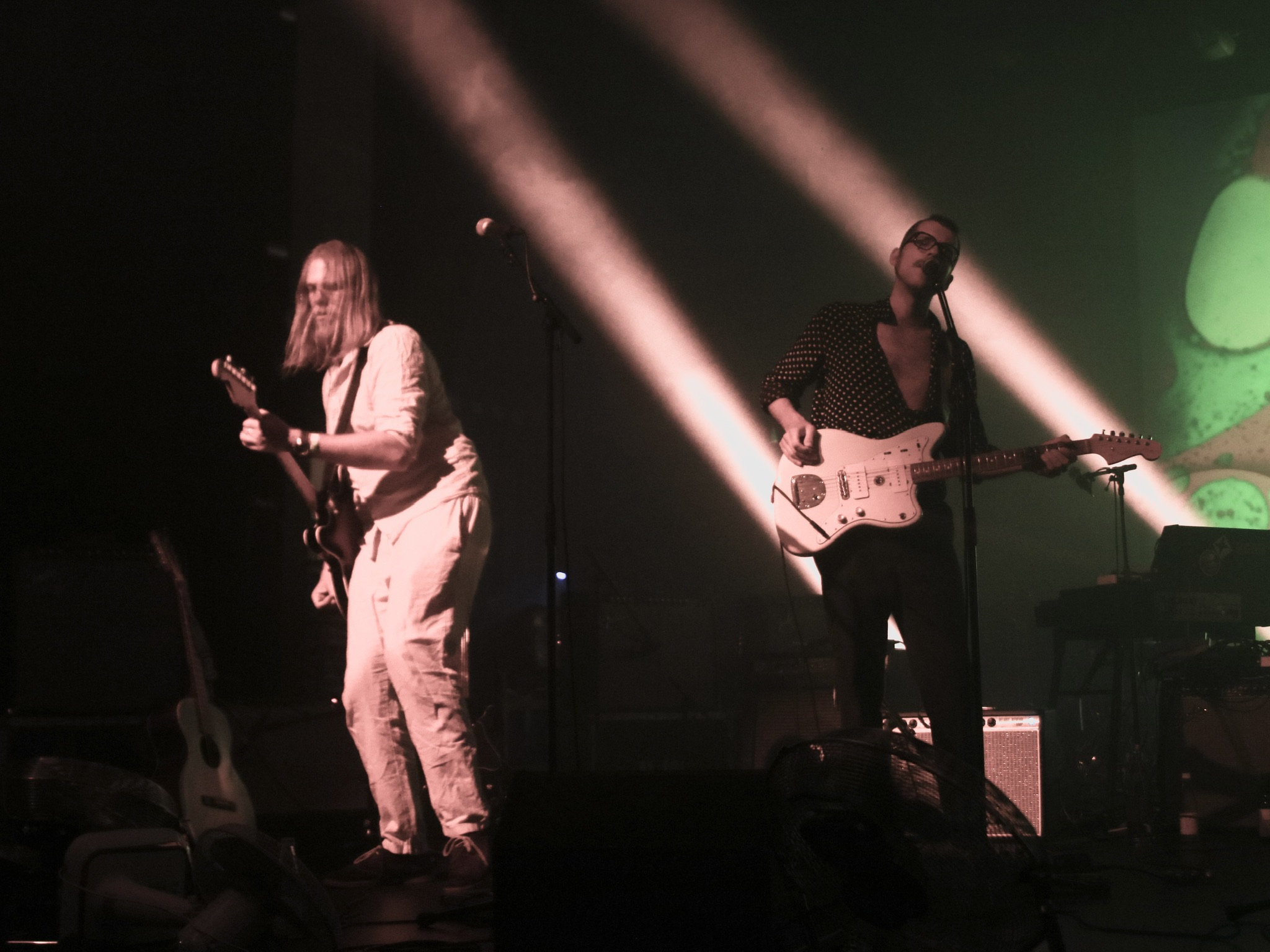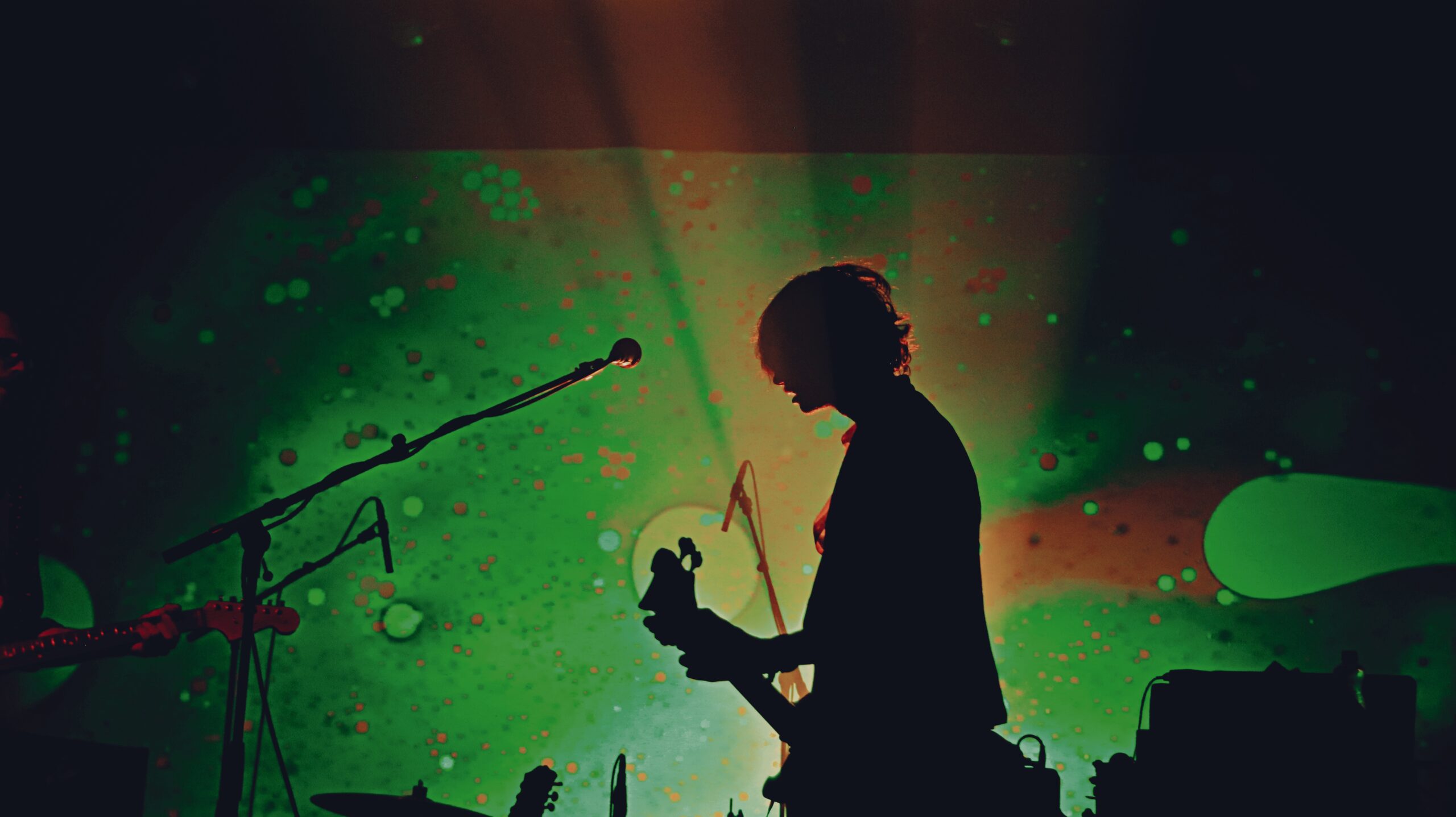 Finally, after waiting outside for a few more minutes, the doors of a nondescript white minivan slide open, and everyone piles out, walking up to the side entrance of the theater like the opening scene in Reservoir Dogs. Jean jackets, sunglasses, and long hair abound.
You can't rush genius, I guess.
After introductions, I ask the question we're all wondering: "so, where's Anton?"
Bassist Colin Hegna shrugs.
"I have no idea". Pretty nonchalant considering that his band is due to headline in 20 minutes.
I ask everyone for a group photo, and they happily oblige.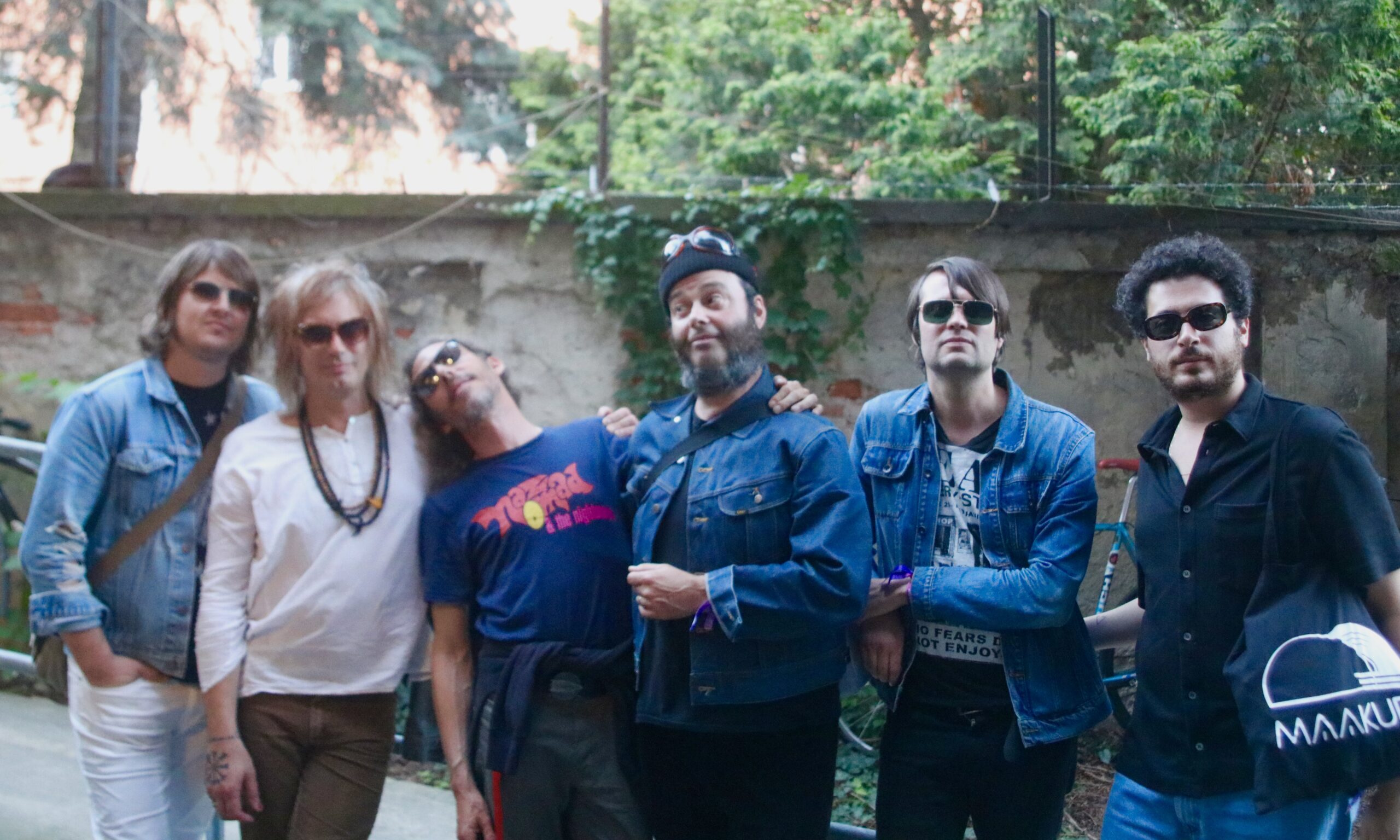 After that, the band started to scatter like ants. The side doors to the venue were locked, and in order to get backstage, everyone needed to walk around the front of the Orpheum to the other side. The outside of the theater was packed. All was not going to plan, if there ever was one to begin with. This is, after all, The Brian Jonestown Massacre I was dealing with. As the band hectically moved in every which way, I tried to find Joel for our interview. He had disappeared and was on the other side of the outside entrance wandering in a daze, admiring the architecture and looking very lost. As I motioned for him to come over Guitarist Ricky Maymi took matters into his own hands and helped me out.
"JOEL!" He yells across the foyer;
"IT'S ME! YOUR FRIEND RICKY!"
So much for keeping it low-key.
Joel turns around and strolls over wearing his signature beanie.
"Do you have any beer?" he asks.
Not on me.
"Do you have any drugs?"
No.
Joel looks puzzled.
"Well, what do you have!? Are you even from a magazine?!"
We both laugh and I ask him where a good place is for a few questions.
"How about here?" He proposes, and points over to a patch of grass under a tree about 8 feet away.
So there we are, sitting on the grass in front of the entrance to the venue. The rest of the band are nowhere to be seen, obviously trusting in the fact that Joel will somehow miraculously make it onstage at 9:00. T – minus 20 minutes, and the show's fate is inching closer and closer to being in my hands.
Joel is a great guy. Funny, detailed, super down-to-earth, and of course, full of incredible stories. If you'd like to read our fascinating conversation and hear his thoughts on "Dig!", the death of rock 'n' roll, and discover the time he accidentally broke up Oasis read further.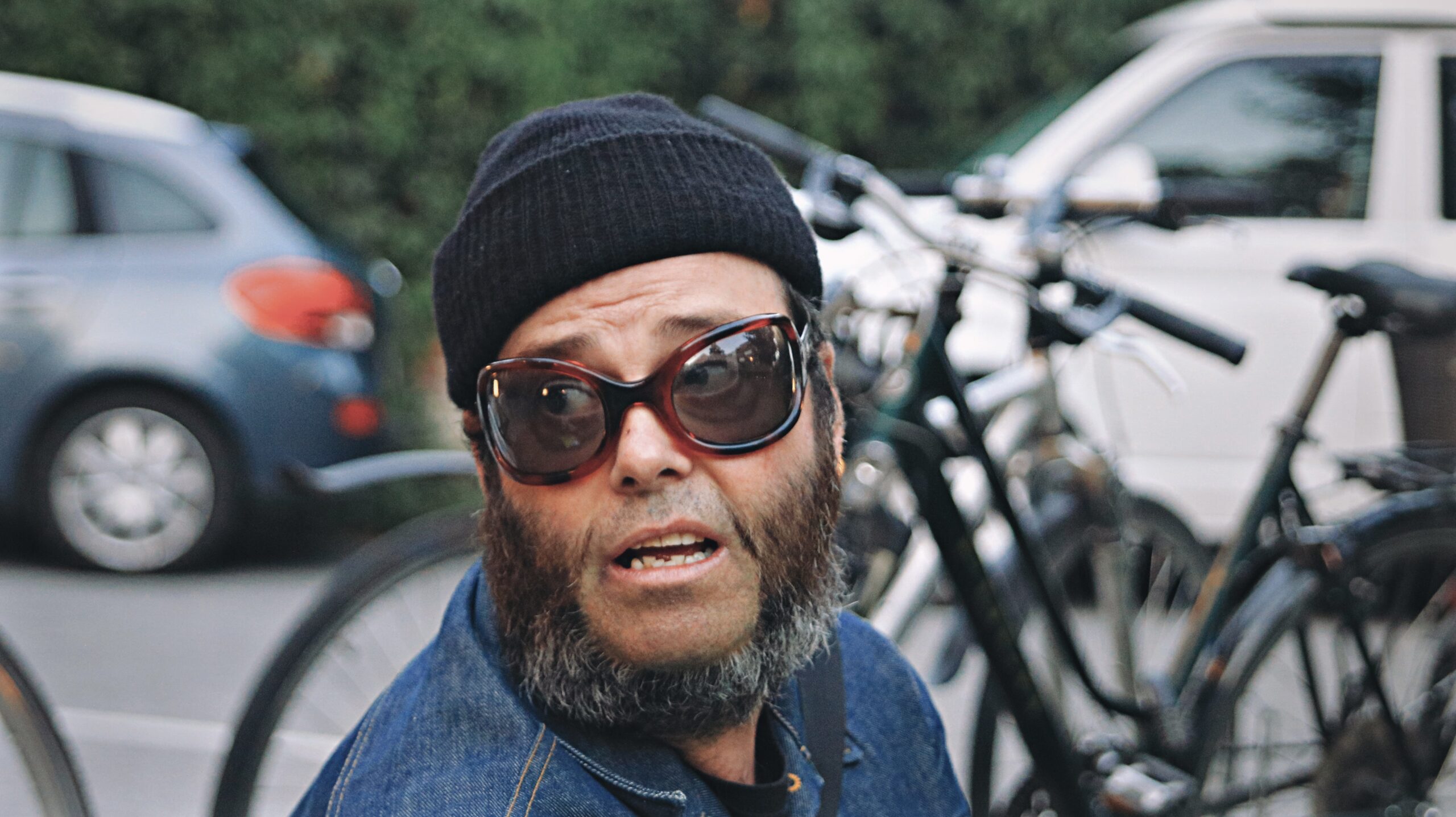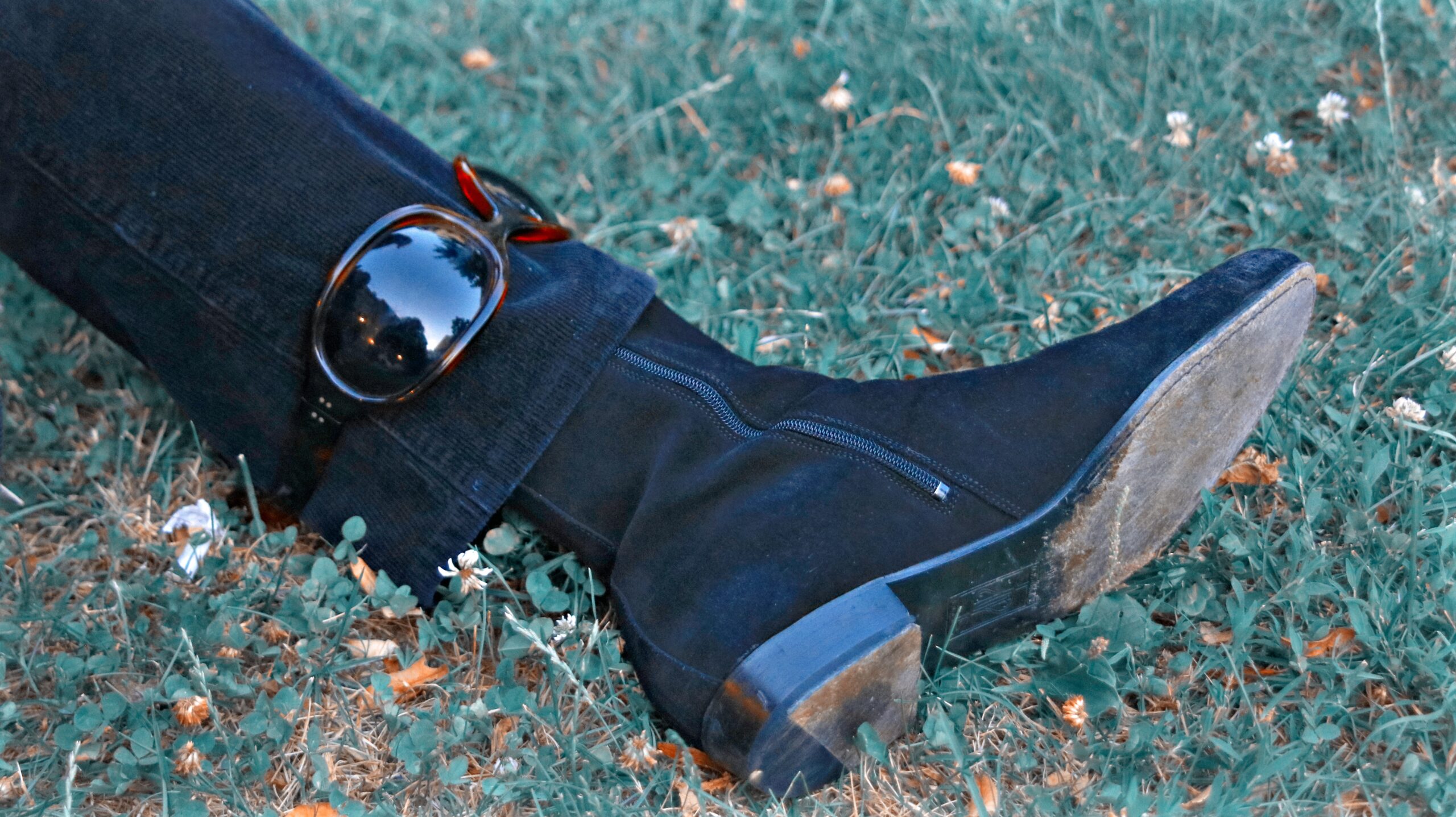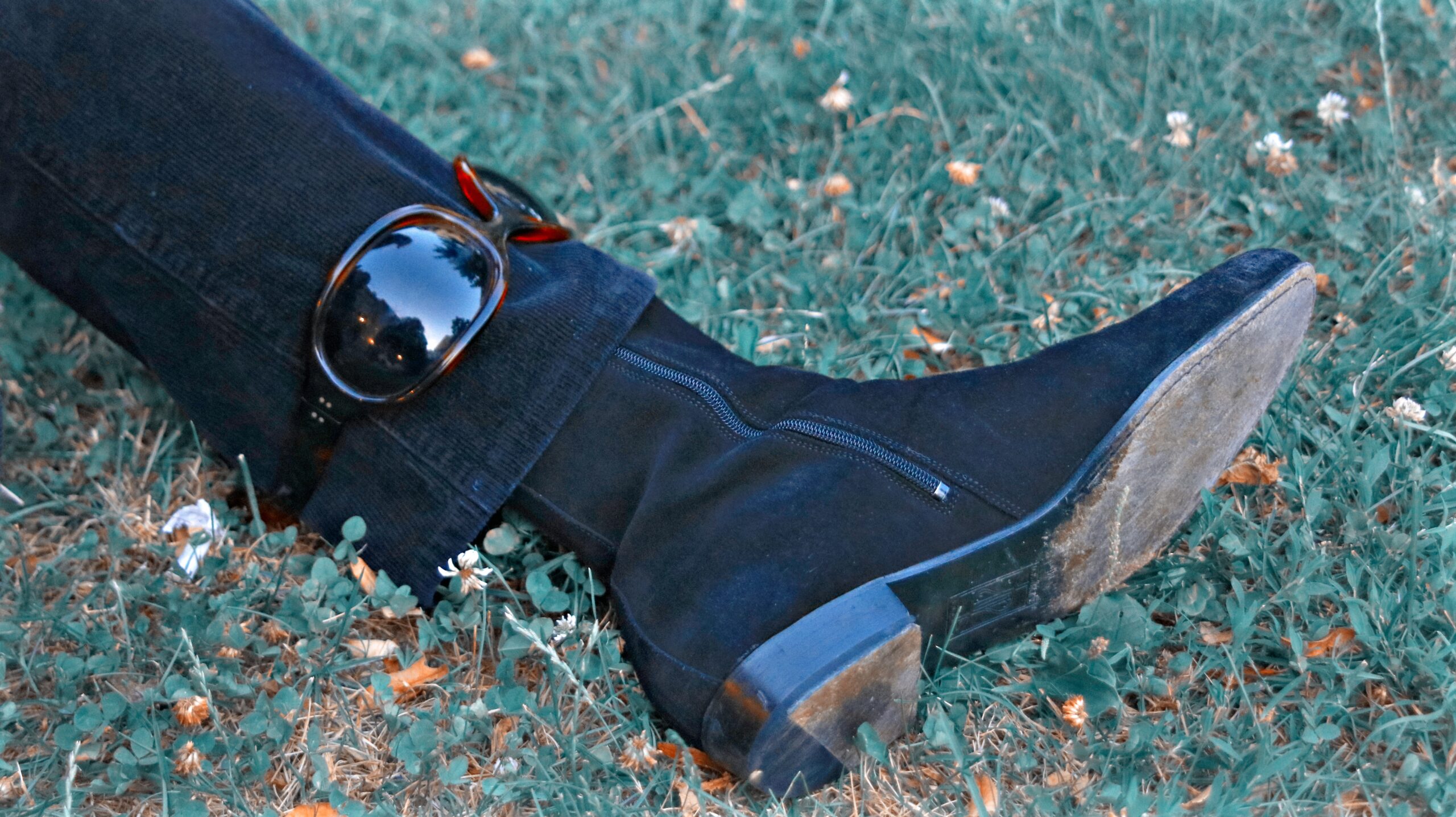 ---
"Going, going, Gion: Joel Gion of the Brian Jonestown Massacre talks "Dig!", the death of rock 'n' roll, and the time he accidentally broke up Oasis"
Joel Gion has seen it all. Or at least, the most interesting bits. It only makes sense that reality and fiction start to become one after almost 30 years as a self-proclaimed "spokesman of the revolution". A San Francisco Native, he's best known as the tambourinist for the psychedelic rock outfit The Brian Jonestown Massacre, but is also an accomplished author, actor, style icon, and solo musician, with two albums under his belt outside his run with the BJM.
15 minutes before the Brian Jonestown Massacre were due to go on stage headlining the 17th edition of Graz's Elevate Festival, I sat down on a patch of grass with Mr. Tambourine Man himself to discuss new music and life on the road.
Joel, It's quite honestly a thrill to be here and to be talking to you!
Joel Gion: Well, you're very nice!
Let's talk about 'Fire Doesn't Grow On Trees'. How proud are you with the new record and are you happy with how it's turned out?
I'm incredibly proud of the record. We were all on the throats of the pandemic when you were supposed to wash your hands after you went and got the mail out of your postbox and whatever else, and we were all hiding out doing our own thing. Anton was in Berlin writing a new song and recording it, and then having people make videos about every song, every day. So every day, I would get this text: "check out this song". The pandemic lockdown was a very depressing period but every day I would get these messages from Berlin that this shit was going to be cool!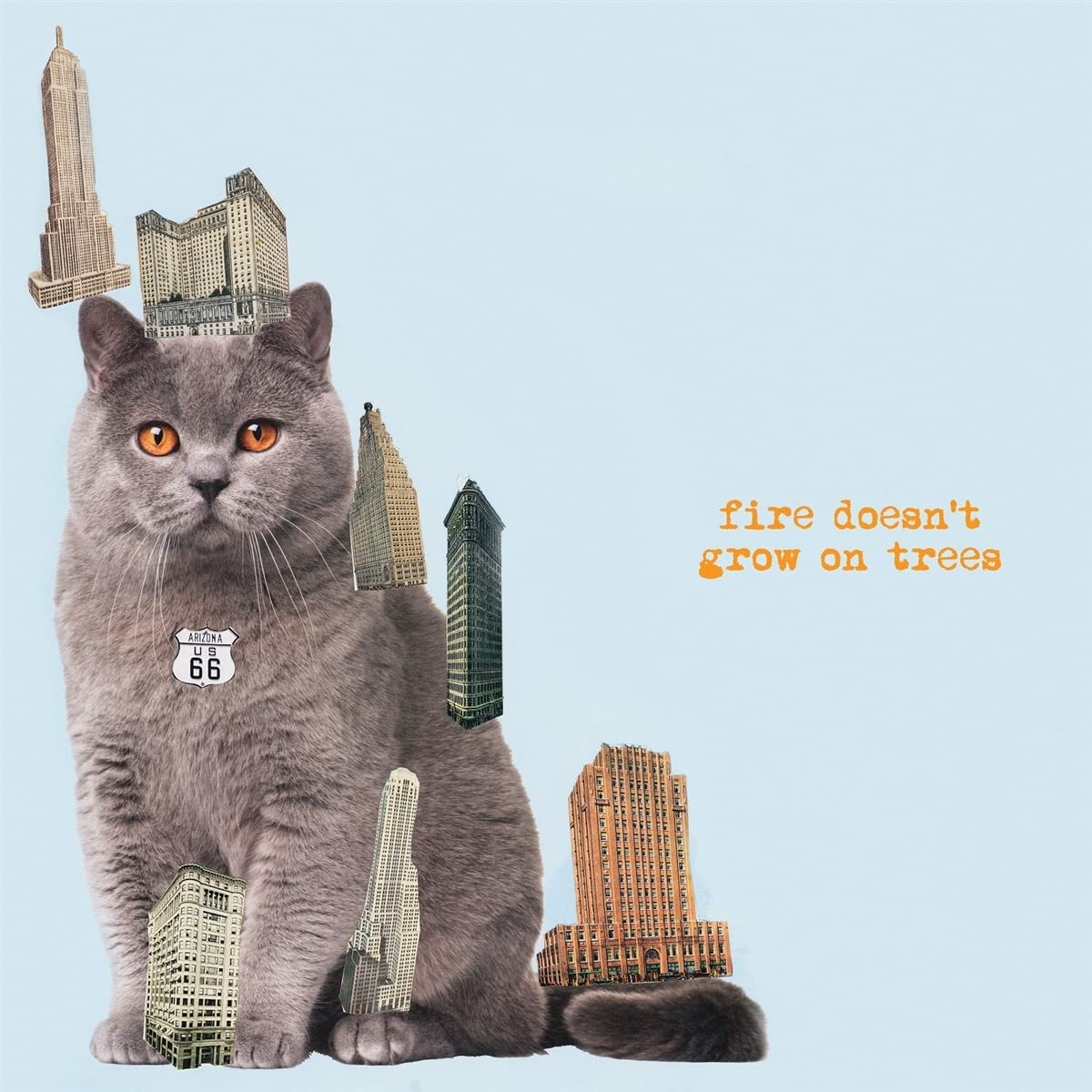 Were the messages delivered by a carrier pigeon?
Hahaha, more of a broadband pigeon. He would send them to me and by the time I got done listening to the track, he'd put it on YouTube. It was very gracious that he sent me the songs first. They reminded me so much of our earlier work. The 90's. Him and I.
You're one of the original founding members of the Brian Jonestown Massacre. How many official quits from the band do you have under your belt, and what kept bringing you back?
How many peels are in an onion? In the 90's, I used to be able to count them, and there were maybe 40 to 50 maybe, but then we got older and more about it and there were less quits then. I might quit tonight, I just don't ever know…
Has anyone ever quit online?
Online? No! You don't quit bands online! It's a personal thing that you can't really just do through a screen. And the problem is, with the ins and outs and what have you's of the day, the things that we do don't exist through screens. If you're trying to start a band and you want to make it, you're not going to make it unless you make a commitment to not create what your mission in creation is based on paying attention to screens. Because they have nothing to do with it. All the screens give you are opinions, and other influences, and all kinds of bullshit that have no place in your own individual creative mind that you construct. I'm getting heavy on you now, but stay with me. You will never fucking get there, ever, if you do what you do through the participation of screens. You have to create your art on its own, and then send it into the world of screens from there. It cannot be formulated through the world of screens. It's what you send it to. It's the postmaster. You write your letters at home, and then you bring them to the post office. And that's with anything. That's with any medium, with technology, with any art. Whatever the man wants to tell you, whatever your friends dictate and make you feel like you want to be a part of, if you're going to be a true individual and make true art, you have to make it first and then see how the screens feel about it. But the screens should never have anything to do with you. Because you are not a screen. Despite it all.
The clock is ticking. The show starts in exactly 20 minutes. I try to be professional and wrap things up so Joel can make his way to the stage, but part of me wants to keep picking his brain for those odd, sage musings that flow out of his mouth like a waterfall. Luckily Joel was on the same wavelength as me and didn't seem like he was going anywhere anytime soon.
Ok, one last question.
One last question?! I just started going! Agh I gotta play soon! Whatever. Ask away. You're a It's Psychedelic Baby! Magazine right? Not just some dude?
Hahaha, yes, I'm for real, I swear on that! You guys supported Oasis back in '94.
Yeah?
There's a rumor of you almost breaking up the band and spawning the whole 'Talk Tonight' song origin story, in which Noel goes off to San Francisco and writes a song about his time with a girl who essentially prevented him from giving up music forever. Is that true?
Well, like all the best stories in the world musicians love to fucking folklore themselves up the wazoo, about the ins and outs and what have you's of their lives, but oftentimes those tend to be absolute BS and oftentimes they can be somewhere in between.
In between?
The deal with Oasis on that night was we had played with Sonic Boom and Spectrum the night before in Santa Barbara, which is adjacent to Los Angeles California. And we did the gig and drove back to San Francisco, which is a 6-7 hour drive. And we showed up at the club, it was one of our home team clubs called Bottom of the Hill and played for Oasis. And the way that this came to be is that I worked at Reckless Records, even before the Chicago store opened, there was one in San Francisco, and I worked there.
That's cool considering that the London store is on Berwick Street where they shot the '(What's the Story) Morning Glory?' cover!
Exactly! And originally, they had a store in San Francisco and that's where I worked. This is '94. This is when all the shit's coming out, before it was the shit! There was no such term as Britpop at the time. So I see this stack of new releases come down from DudeBro who has to pass down all the new releases, and on top of it is a CD single. And it's this band Oasis. And y'know, if you look at the single cover of Oasis they don't look that cool. They're kinda frumpy.
So what happened that night?
This is going to be a longer interview than you thought man. Cause I love buildups. So I listen to the single 'Supersonic', that was the one on the stack, and that one didn't really do it for me, it wasn't all vintagey and cool, the amp sounds sounded kind of like a Tom Petty record. That wasn't it. But the B side was 'Columbia'.
'Columbia' is great. Beast of a song.
Well yes, 'Columbia' is where all the cocaine comes from. Hence the title. And I was a huge speed freak in the 90's because in the 90's, uppers were serving the same purpose as they were in the 60's with Andy Warhol, or cocaine was in the flapper period. So I got that. What they were trying to say, I dug that. You with me?
I'm with you.
Do you even care? How many pages do you get for this?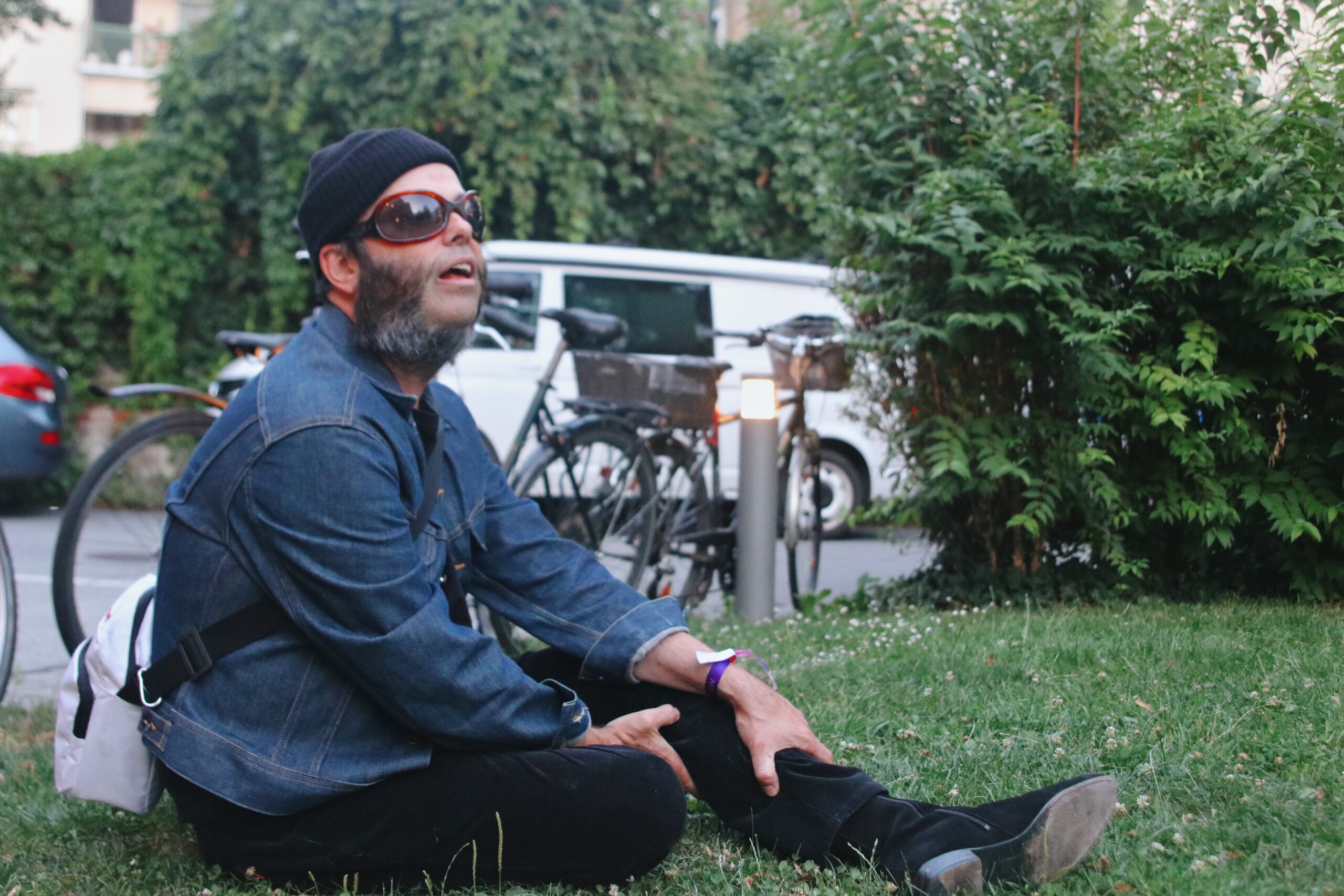 However many pages you want.
Well, I'm probably more interesting than a lot of the jive ass – psych fucking crap that has to get printed these days. I've been around a bit. So then the 'Shakermaker' single came out a couple of months later. You know, 'Shakermaker', "shake along with me", et cetera et cetera. I currently was shaking along to the Brian Jonestown Massacre on Maracas, and I thought "oh well that's kind of cool!" and I kind of related to that. Then 'Live Forever' came out. I was in, then I loved the band. Then the first album came out and then the advertisement came out that they were playing at our local haunt Bottom of the Hill. So I got our manager to get us a gig there to open for them and we played the gig with Oasis.
Did you know they were going to be big?
Absolutely! Well they already kind of were because 'Definitely, Maybe' had come out two weeks before, but they're playing this theatre which is a 250 person club, when they could be playing to fuckin' 10,000!
A couple of years later they were at Knebworth, then Glasto, then Wembley. The list goes on. Pretty Meteoric. Anyway, back to your story.
I'm out of my mind on the most righteous methamphetamine that's ever been bequeathed by the science of man, and we pulled up to the club to do soundcheck. And sure enough, there's their big ass fuckin bus, we had never been on a big ass fucking bus, we didn't know what that was about. I'm thinking to myself, "Alright 'Shakermakers', let's hit the road and go to 'Columbia'" And the first thing I did was go and knock on the door of the bus. Noel Gallagher opens the door. And I say to him, "Hey man, I've got the most righteous fucking speed you're ever going to do in your life"
(Joel in a very poor British accent)
"No thanks man we only do coke"
And he shuts the door. And I'm looking at my own reflection like "what!?" Fast forward an hour later, and the girl that I scored speed for ran into Liam coming out of the soundcheck. And she's like "hey do you wanna do any?" and Liam's "Mr mad fer it" guy, so he does it, then he gives it to Bonehead, then he gives it to the whole fuckin band and the whole goddamn crew, and they're playing the gig that night, and all the jaws are just working like old fashioned train crankshafts, and they had never heard nor seen nor felt anything like that, but that is what I was doing every day. It was, as they called it, "Ninja Speed".
Was this before "Dig!"?
This was 1994, "Dig!" is '96 up. Which is all in my book that's coming out next year. I can't really talk about it, but I've got multiple publishers.
Exciting stuff!
So anwayyy, Oasis are all high as fuck, and Anton nudges me on the shoulder and goes "Look at the way Liam's singing". Liam's got the mic and his upper lip pressed against it, almost looks like he's eating it, and I thought about it and was like to Anton, "oh my god, half an hour ago you had pulled down your pants and rubbed the microphone all over your pubes before they went on!".
And that was the story of Liam Gallagher unknowingly huffing Anton's pubes.
Say what? Are you just making this up?
You can look this up, it's all fuckin' legit! The other thing is, this is the dawn of Britpop, and all these British bands are getting big and touring in the states. So across town at Bimbo's, Pulp is opening for Blur, and Justine from Elastica was there too! It was Britpop central for a night. So I'm on horse-pills, I've been up for three days, and I'm looking into the crowd and there's Jarvis (Cocker) and Damon (Albarn). They had come over for the show. It was before anything fucking mattered, they were all there in the front row.
Wow, that's a weird picture. Blur attending an Oasis show. Last question, because I know you guys gotta get on stage.
Do we? That's weird.
A lot of us know you primarily from "Dig!". Do you think the documentary is a blessing or a curse in regards to the way it portrays the band and also the way it's given the band a new life?
Well, it's both. The band would have made its way anyways, but that was a great express route, because suddenly David Bowie and Mick Jagger and all of these people are watching this movie. It was the showcase film on Virgin Airlines for months. It became a big thing. But that was just us being ourselves. That was just us being true to the dream. Whether you do or die. And if you've seen the movie, "die" is pretty much breathing around our shoulders every moment. But we did not care. And if you're ever going to go anywhere in this life, you can. not. care. Caring is your enemy! It all worked out. I wouldn't use the word "blessing", but it definitely got the word out. I'll be the only one you'll ever talk to from either band who will have a positive spin on it because whenever the camera went on, I envisioned an imaginary movie theater audience in my head. Now, I had no fucking inkling to envision an audience watching me living in a punk rock practice space, but my fantasy was, "yes there could be, and I'm going to live that". And if you can't live it, then you can't fuckin' be it.
Anton talks negatively about the film, do you think it's because he had wanted to stay out of the mainstream for so long and then got bombarded with massive amounts of publicity out of nowhere, because of the film instead of the music?
Well, I have a lot more fun talking about myself and that period because that's "their" version of it, but it's a lot different to when you're watching yourself on the screen being intentionally funny as opposed to when you're on screen and they're laughing at you for the wrong reasons.
Joel's tone briefly becomes somber and cold as ice.
I meant to be laughed at. They did not mean to be laughed at. That changes everything real quick.
"I don't think there's any future in rock 'n' roll unless people get really fuckin' pissed off, get real, and break into the police departments and start playing music really loud."
What do you guys listen to on the road while on tour? Do you have any new bands that you're discovering that you think are the future of rock 'n' roll?
I don't think there's any future in rock 'n' roll unless people get really fuckin' pissed off, get real, and break into the police departments and start playing music really loud. The whole system is rigged now. The man controls everything, the man controls who gets paid on Spotify. The man controls that if you're the Elvis of today and you're driving a truck for a living, as he did, forget it. You're out. There is no way in a thousand zillion trillion years you're going to make a blip on the radar. As there has always been, in every week of every month of every year of every decade of every century, there are a million people out there that are amazing artists that deserve a stage that the man is not willing to give them.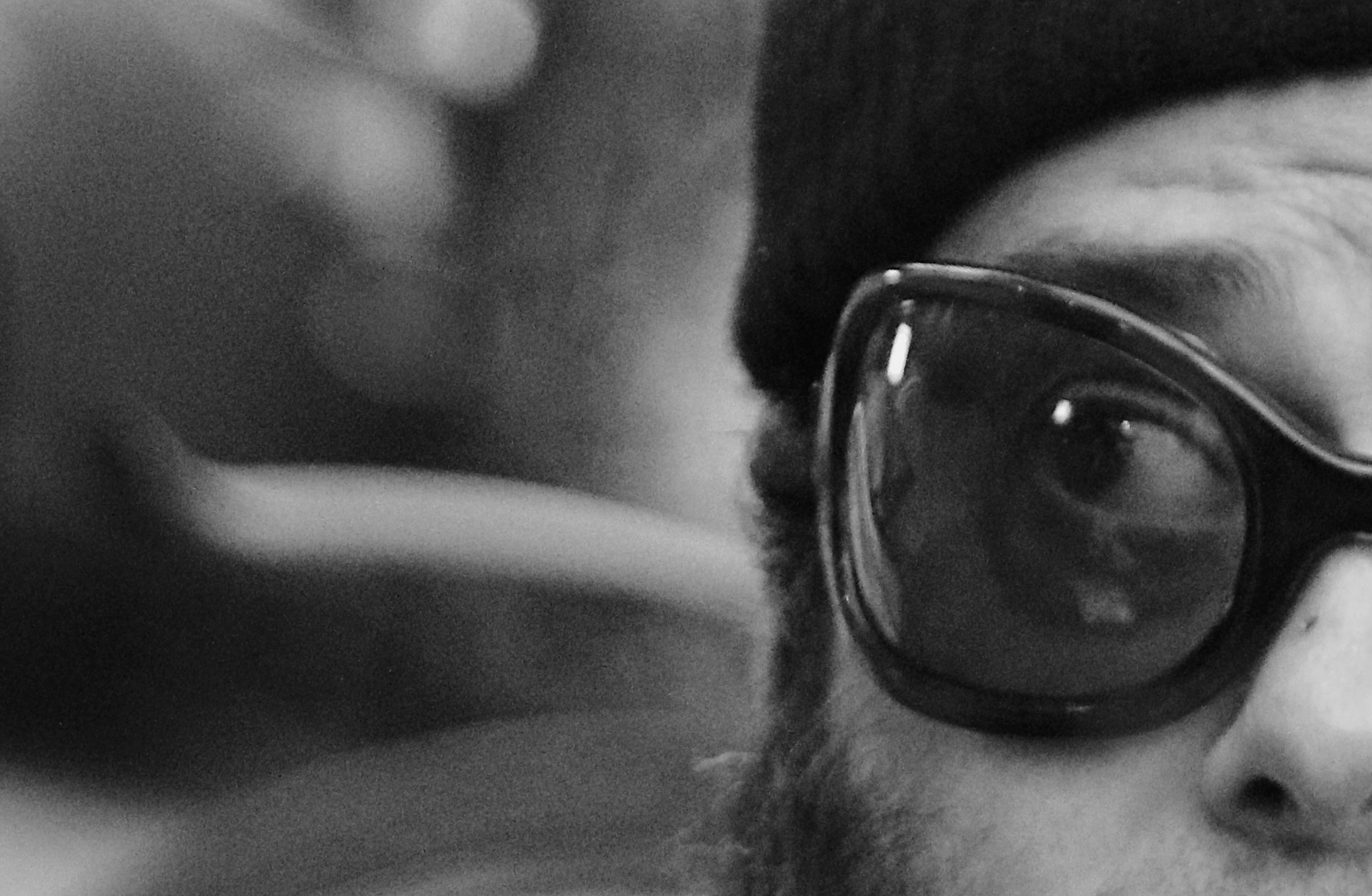 And what do we do to the Man? We take it from the Man.
That's right brother! From 1995 to today. And that's what we did and it worked! It's up to you to find a new way to do it.
Do you have anything else to say to the readers of It's Psychedelic Baby! Magazine?
No, I'm already going to jail after everything I just said. Keep up the good work, you guys are a righteous system.
Thanks for your time Joel! We've got a show to get to!
---
It's 8:55 and we've just wrapped up the interview. Joel flips on his sunglasses and grins. "Don't I have to be somewhere?" There's a twinge of disparity in his voice. We get up and he starts walking in the complete opposite direction of the entrance. Even though he's a little out of it, he means well. We walk together inside the Orpheum and I help him to the backdoor. As we're moving, I ask Joel if he thinks I could get a quick portrait of Anton, who, up until now was hidden like a Faberge egg somewhere in the theater.
Joel looks at me and laughs. "Have you talked to that guy? He's scary!"
I had no idea what would go down behind that door. His reputation exceeds him, to say the very least.
It was now or never.
Anton was standing in a covered alleyway next to some dumpsters having a smoke before the show. To put it into words, his austere focus was in likeness to a caged lion about to enter the gladiator arena. Sunglasses. Beads. The scowl of a man who has seen the corners of a sphere.
As I ask if I can take a quick portrait, he takes a drag from his cigarette, asks for my phone, and flips the camera into selfie mode.
"I'm getting quite good with these things you know".
Anton then leaned his head against mine, which was kind of unexpected, to say the least
"This means I like you. In twelve-year-old girl language"
"Thanks Anton."
And that was about the extent of our interaction, other than of course, him criticizing me for taking 3 photos instead of one.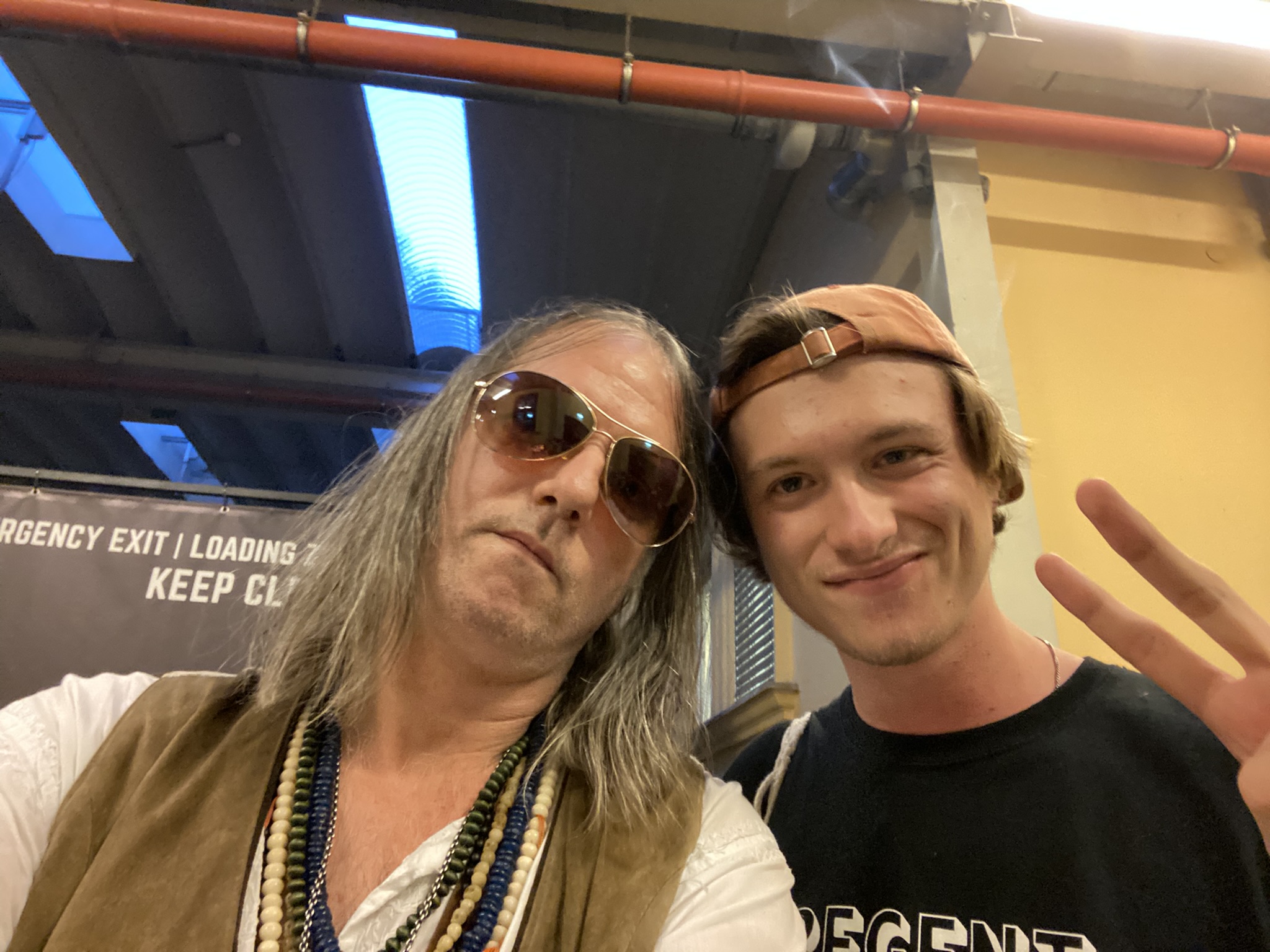 I ran back to meet up with my friends and walked into the crowd just as the band walked onstage. Next to me was a lady who had been to an astonishing 155 shows (so she claimed). They had no idea what had just gone down.
The band entered in high spirits and kicked off their set with the slow and thoughtful "We Never Had a Chance", a fan favorite off of the band's 2018 self-titled album. The sound of a tremolo pedal being put into action. Within the first 5 minutes of the show, it was clear that an intoxicating, cerebral whirlpool of sound and energy had burrowed into everyone's craniums like an exotic bug. This is your ear on drugs.
Flanked on stage right were founding member and guitarist Ricky Maymi with a spotlight shining on his guitar and his hair blowing in the wind. It was pretty epic, to say the least. On the left in front of us, hidden behind a giant folding music stand, was none other than Mr. Newcombe himself, complete with a Persian rug on which his amp sat. Positioned directly in the center was Joel, now clear and ever present in his element as the mascot of the band, playing his singular tambourine with effortless nonchalance. Ryan Van Kreidt and Uri Rennert (Did I miss anyone?!) are scattered on the stage like dice thrown onto a craps table.
Though the band played many songs from their freshly released album they also played songs picked from a few of their older releases.
About 25 minutes into the show, I outstretched my hand to the stage in Anton's direction with an open pack of gummy cola bottles.
He laughed and declined but then approached the mic, pointed at me, and said "Wait. I have something for you." and disappeared off stage.
The thought that him walking off was a crude joke crossed my mind for a moment, that was the end all – be all of the show, and "the gummy bear fiasco" would instantaneously propel me to be universally hated by everyone in the room.
He then returned with a hastily wrapped paper cone and passed it to me.
"These are from Russia." he declared. "They don't have anything in them… who am I to be giving drugs to people?"
The theater filled with purple light and the opening drone of their signature song "Anemone" floated in the air. The tale of Anemone, like all sonic adventures carried out by the BJM, is a strange one. Notice a theme here? "We wrote the lyrics in the back of a Holy Bible with a green crayon, because that's all we had," says original singer Mara Keagle, whose smoky vocals were used on the original 1996 recording.
Anton sings.
You should be picking me up
Instead you're dragging me down
You're flying over my head
You're landing all over town
According to the late chef and "Parts Unknown" host Anthony Bourdain, who praised "Anemone" as his all-time favorite song, it "sounds like lost love, past lives, unforgiven mistakes, and transgressions."
In typical BJM fashion, it didn't take long for some idiot from the audience to try and antagonize the band after the song ended by throwing semi-empty cups of beer toward the stage. Joel, who took this as an invitation to throw something other than his tambourine, started chucking full water bottles into the crowd. Anton kept tuning his guitar as if this was an everyday occurrence. It probably was. Surprisingly for a man who has a reputation for stage antics, he calmly (albeit facetiously) resolved the conflict.
"Now now. Let's stop that. Let's not fight!
Let's go to the beach. Let's go to the lake!"
"Let's not fight! Let's go to the zoo and talk about monkeys. Let's go to a movie! I'll share my popcorn."
He delivered his nonsequiturs in a Dr. Seuess singsong voice.
My friend Thad leans over to me and whispers. "Should I ask him for a hug?"
"Are you crazy?!" I exclaim. Then, I think about it. Time stands still for a brief moment as Anton rambles on about going on a drive and sharing snacks at a picnic. Out of all the cities in Europe, out of all the bands to play at this festival, out of all the days in the year, the Brian Jonestown Massacre chose to come to Graz, Austria to play in a ballroom for 1200 people. We were two of them. We are not here to walk on thin ice.
"Do it!"
Anton pauses. Thad grabs the pause midair and slams it down on the poker table of opportunity. All in.
"Hey Anton! Can I get a hug?!"
Anton pauses, looks around, puts his guitar down, and grins. And sure enough, as if the questionable candies weren't enough audience participation He descended into the crowd, Nick Cave style, stepping on giant speakers to give my friend a proper rock 'n' roll embrace. When he clambered back to his roost Anton gave us a thumbs up and a comedic wink as if it was the kaleidoscopic finale of a lost Looney Tunes episode.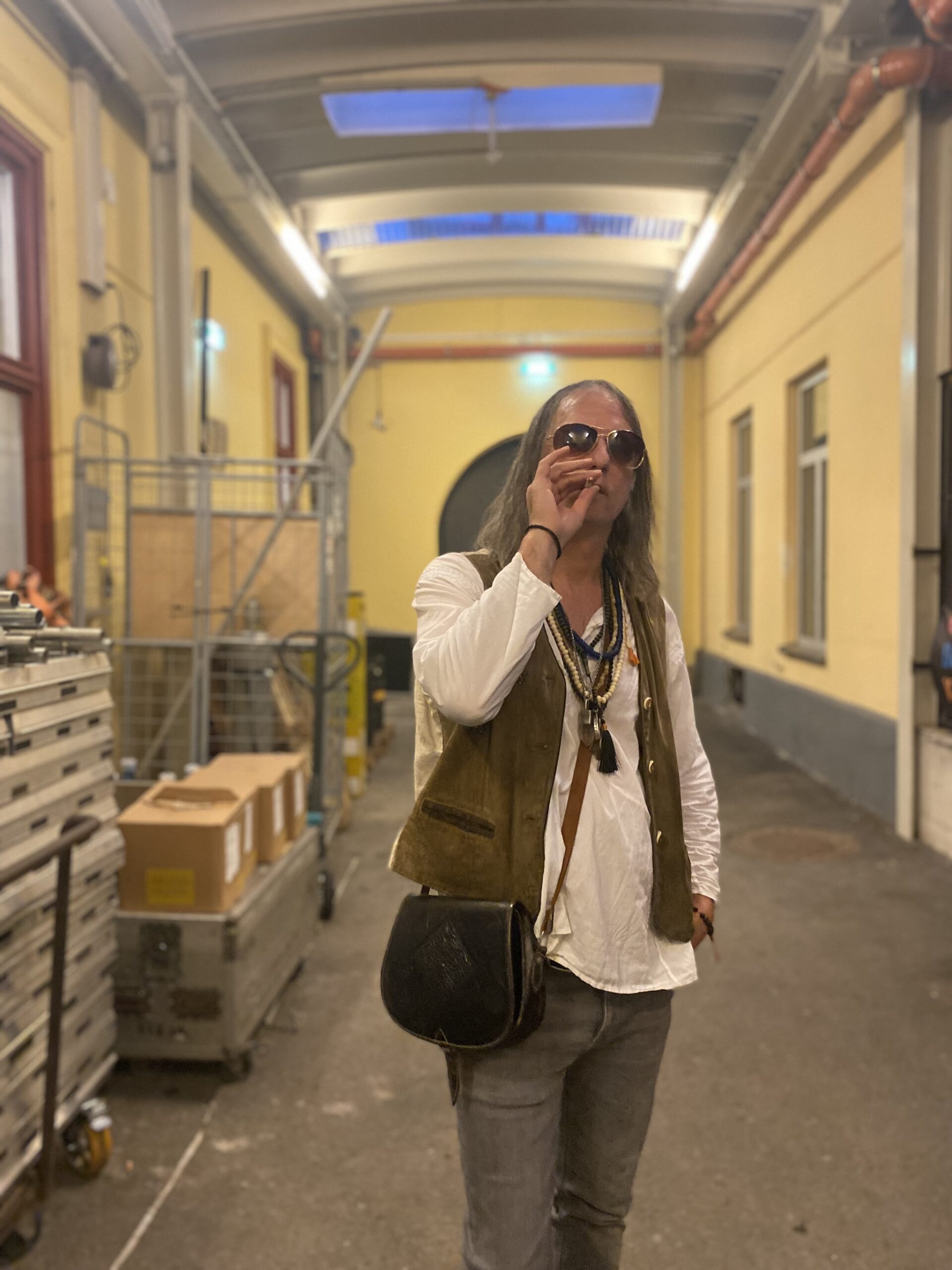 The band played a few more songs, all bleeding into one another, coupled with frequent complaints about the heat in the venue (there was no air conditioning). Joel grumbles at Colin: "doesn't it suck you can't smoke in here?"
Drenched to the bone in the sounds of psychedelia and not a phone to be seen, the show eventually came to a close with their song "Abandon Ship". No chance of an encore. The bass amp croaked towards the end of the song. Instead, Anton swaggered back on stage to retrieve his fancy Persian leather bag. And with that, the theater slowly emptied and the night came to a close. Upon returning to Vienna the next afternoon, I got some sleep and then prepared for my 4 AM flight.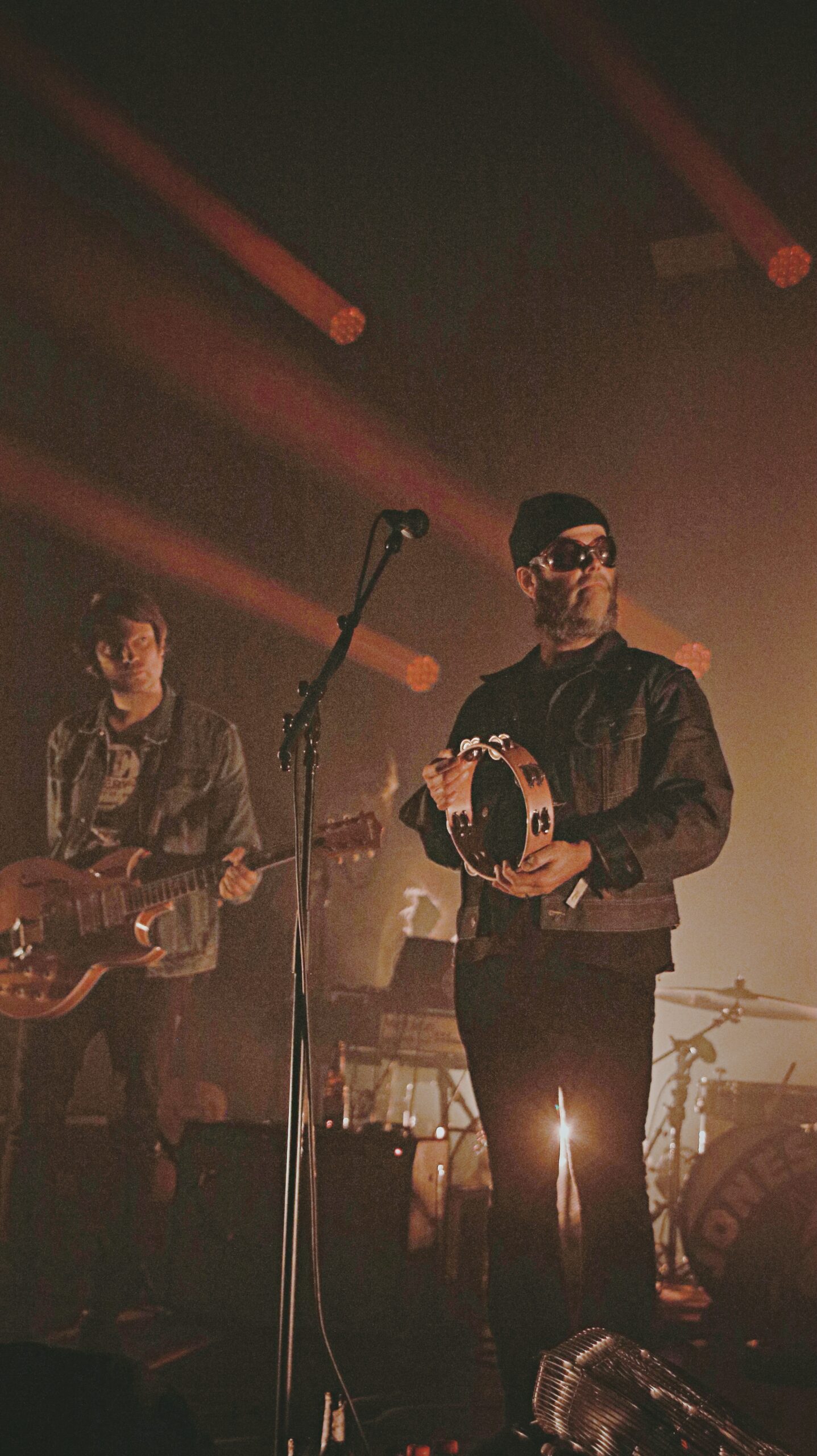 32 years of music have cemented the Brian Jonestown Massacre as legends, jesters, time travelers, and damn good musicians. What more can be said? In my eyes, this is the closest you will ever get to seeing The Velvet Underground live. After a summer of music, the BJM was, and remains, one of the most memorable and remarkable concerts I've ever attended. If you ever have the opportunity to see them for yourself, and maybe even feel the need to commemorate your experience with an official "eat shit" T-Shirt, do so. The circus awaits you.
SETLIST ELEVATE 17/7/22
1. We Never Had A Chance
2. The Future Is Your Past
3. The Real CAPO 3
4. Fudge CAPO 3
5. Number One Lucky Kitty CAPO 3
6. Do Rainbows Have Ends CAPO 3
7. Anemone
8. Wait A Minute CAPO 4
9. Pish CAPO 4
10. You Think I'm Joking CAPO 2
11. Charmkins CAPO 2
12. Your Mind Is My Cafe CAPO 2
13. Don't Let Me Get In Your Way CAPO 2
14. Nevertheless
15. Mother Of All Fuckers CAPO 1
16. Forgotten Graves CAPO 1
17. Abandon Ship
18. A Word
Zach White
---
Headline photo by Zach White
The Brian Jonestown Massacre Official Website / Facebook / Instagram / Twitter / YouTube
The Brian Jonestown Massacre at The Wiltern, Los Angeles, CA — April, 22, 2022
Eavesdrop on Anton Newcombe and Dot Allison In Conversation. Stories about her New LP, 'Heart-Shaped Scars', their latest collaboration + Alice Coltrane
'Keep Music Evil: The Brian Jonestown Massacre Story', interview with Jesse Valencia
Interview with Anton Newcombe of The Brian Jonestown Massacre
The Brian Jonestown Massacre – 'The Brian Jonestown Massacre' (2019)
The Imajinary Friends interview with Ricky Maymi
From The Vault: The Brian Jonestown Massacre – 'Their Satanic Majesties' Second Request' (1996)
LEVITATION 2016 CANCELED
The Brian Jonestown Massacre – Mini Album Thingy Wingy (2015) review