'Keep Music Evil: The Brian Jonestown Massacre Story', interview with Jesse Valencia
Writer, actor, and musician Jesse Valencia spent ten years uncovering the mysteries of the band and the film, during which time he has traveled from San Francisco to Denver, Portland to Tucson, and beyond, gathering pieces of the band's history and putting them together, clue by clue, until he found it.
---
'Keep Music Evil' in the BJM world is like a directory or a starting-off point
Your book is a very interesting insight behind The Brian Jonestown Massacre. Was it difficult to find all the details behind their story?
Yes and no. Also, it should be made clear, that for as much as is contained in the book, there is still more out there, and more coming still. Joel is doing his own book now, and there's a book about the Dandys in the works, and there's still the movie, which is over fifteen years old now. I hope more literature comes. 'Keep Music Evil' in the BJM world is like a directory or a starting-off point, and from there you access the rest, and not just that, but get a sense of this part of the contemporary psychedelic rock community and the historical significance of it. At the same time, if you read with discernment you can learn something about the recording process, and it goes along in order of all the records during the narrative time of the book, which was literally up until just January of this year.
What was the process like?
I started it after talking about it with Anton on his blog, and I randomly started interviewing people, but I didn't know what I was doing and didn't record anyone because I thought I was Hunter S. Thompson, and was just going to record what I experienced in a fanciful, fun way. At first, that was a good approach, because I needed to immerse myself, and find my way into the world, but it soon became apparent that there were a lot of connections between details I was missing, and so I started to record the interviews, or mostly I did them through either email or messaging via social media sites. Then, the story changed, and I wrote it as I went along. What I should have done was just collected the raw data, and then put it in order, and wrote the book that way, but I wrote it as I went along, and it became this sort of 'living book,' and there were probably 30 versions of it I'd written over the ten years it took to write it and get it out.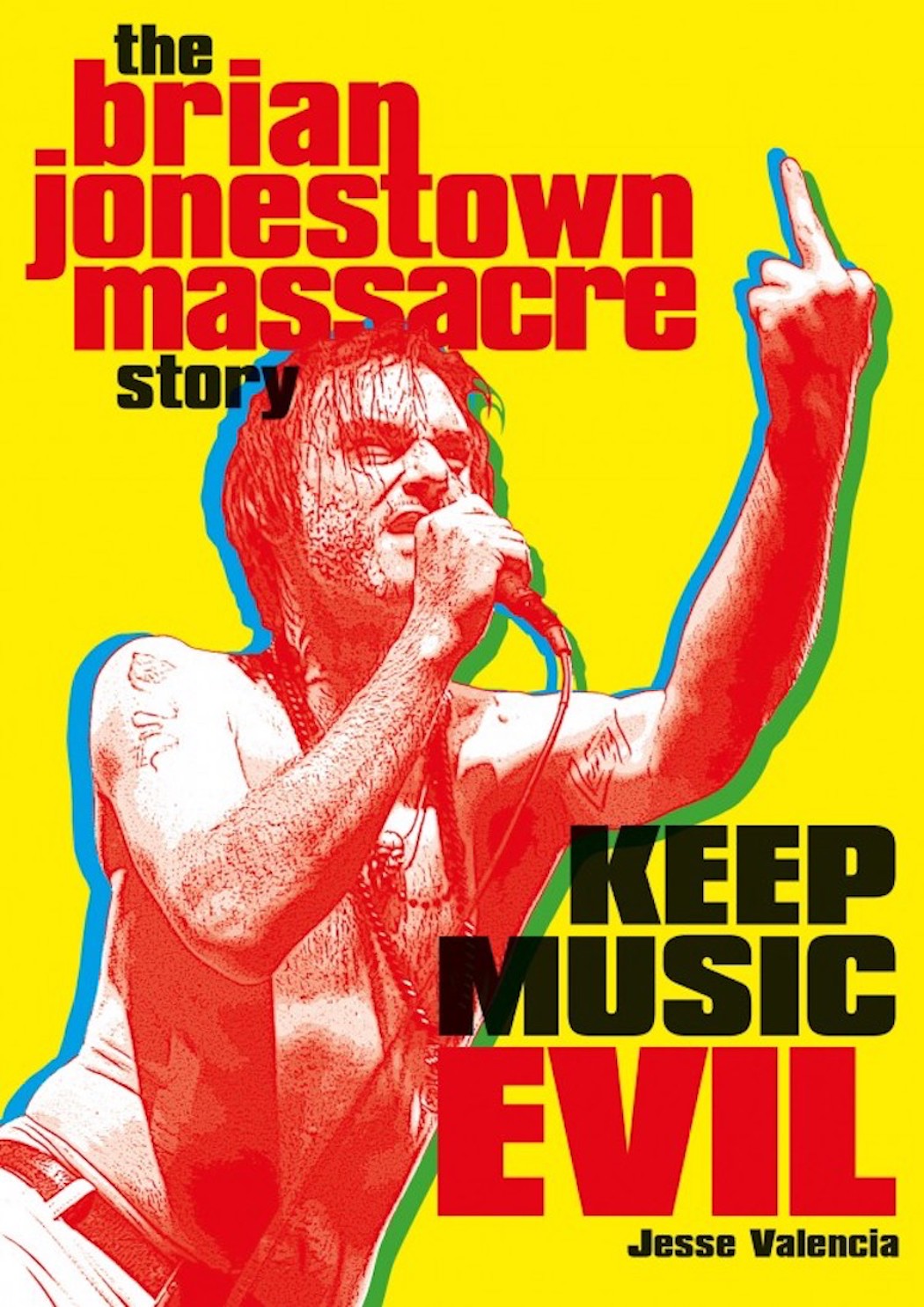 "I heard Anton talking about how incorrect the movie 'Dig!' was"
Did you have this idea to write a book for a long time or did it occur to you spontaneously?
It was spontaneous, because the idea came to me as I heard Anton talking about how incorrect the movie 'Dig!' was and how people's misconceptions of him were. I said "why don't you write a book?" and he said "why don't you write a book?" So that's what I did.
"Anton is partially and largely responsible for ushering in the new wave of psychedelic rock and 1960's revivalism in recent years."
Was any member of The Brian Jonestown Massacre involved in any way in organizing the material?
Not organizing, no, but I tried my best to include them in the process. Joel and Ricky both checked out some earlier drafts and helped sort some things out, and I would have people review the parts they were in to make sure I got it right. There's still a couple of things that might be slightly off, you know, some editorial typos and things, but I feel pretty confident that overall the narrative accurately reflects the experience and story of the Brian Jonestown Massacre. There were some fans who said that because I did not have Anton's direct participation, it couldn't be the 'real' Brian Jonestown Massacre book. I look at it as this is everyone besides Anton who gets to speak either for or against him, if they so wish and freely, and remember what David Deresinski said in the movie, when he's kicking back with Ondi and points at the camera? This book is the trial David warned about, where all these people speak on behalf of Anton, and I think by the end of the book the conclusion is made clear that Anton is partially and largely responsible for ushering in the new wave of psychedelic rock and 1960's revivalism in recent years.
What's your favorite part of the book?
My favorite part of the book is either the Oasis story or their first US tour, and beyond that I love the moments where I disprove 'Dig!' and point out incorrect scenes or information using facts.
You have a band called Gorky. Would you like to share a few words about it?
Yes! I guess we'd be called 'indie rock' more than anything. What I learned from researching Anton and interviewing people about his craft, I applied to Gorky, and taught myself how to record. In the live band, I sing and play guitar, and I get some people together and we play songs that I write and that's Gorky.

It's been active since 2002 and you have several records released. 
Yes, we used to release a lot of random demos and albums as we played, and last year we organized them into two records, The Gork…And How To Get It! and More Electric Music, and this year we put out Mathemagician. Next year we may put out another two or three albums.
How would you describe your sound?
I mean, I love so much music, I try to incorporate it all in there. It's definitely rock, and I think it has this punk element, but there's also a 60's psychedelic aspect to it, and there's glam and all of these things going on. I think the sound is constantly evolving, and there will be too much to nail it down to one thing, but it's also all definitely based in rock.
Do you often play? Who are some of your personal favorite bands that you've had a chance to play with over the past few years?
We're not playing right now as I am focusing on my screenwriting work at the David Lynch Film School, but we just did a tour in April to coincide with 'Keep Music Evil' coming out the same time as Mathemagician. We loved playing with the Myrrors, Matt Hollywood, Joel Gion, our Phoenix friends Weird Radicals and Citrus Clouds.
Please share some further details how your latest album was recorded?
I recorded the basic tracks at home, then we'd import that into Benjamin Turner's rig at his place, then we'd go over there and I'd record all the rough tracks over my home demo, then Ben Holladay would play drums, and we'd sort of layer the instruments, me on guitar and Tevin Crabdree on bass, and then I would do the vocals and we'd add stuff and play around with it, and then the record are the songs that made it.
"Action Pants" rocks!
Thanks! Courtney Taylor-Taylor of the Dandy Warhols helped me with that one and it's one of my favorites!
What are some future plans?
Right now I'm working on my own music-driven film, In The Land Of Good Oaks, which I've been developing at the David Lynch school. My screenplay for it just won a Finalist Award at the Show Low Film Festival, was in the top 30 percent at Austin Revolution, and is currently on the Blacklist, so right now I am all about that, and next year we will probably see some new Gorky records come out as well.
– Klemen Breznikar
Jesse Valencia/Gorky Official Website
Amazon link for 'Keep Music Evil'
Interview with Anton Newcombe of The Brian Jonestown Massacre
The Brian Jonestown Massacre – 'The Brian Jonestown Massacre' (2019)
IPBM Podcast 1 – Anton Newcombe (The Brian Jonestown Massacre)