Rose City Band – 'Earth Trip' (2021)
Rose City Band makes our strange world livable …
---
Rose City Band are out with a new pure American album that rides nicely on the heels of 'Summerlong', a continuation into their countrified psychedelic wanderlust, splashing out bright and intoxicating lightheaded songs are both danceable and couch-bound in the same breath, simply a delight to spin as the long orange fingers of the sun are edging over the horizon.
While Rose City are not formulaic, the richly textured breezy easy going seamless songs brought to light here are deeply new romantic meditations on stillness, space and the splendor of the world we live in, even if it all feels a bit strange and distracted these days, all of which feature Johnson's (a member of Wooden Shjips) melodic pedal steel guitar and emancipated yet always very hauntingly lush vocals. As to the nature of the album, Ripley said, "'Earth Trip' was written during a period of sudden shocks and drastic lifestyle changes for me. I was forced to cancel extensive touring plans for 2020, where I found himself home for an extended period for the first time in years. No longer was I in constant motion, finally able to experience and enjoy the simple pleasures of home life, of being in one place, taking hikes in nature, bathing outside and waking with the dawn. All of this allows me to form new connections to my surroundings, everything from tending to a garden, to sleeping out under the stars. It may sound silly, nevertheless, I found renewed hope and healing in a more mindful relationship with the natural world."
Yes, it's a wondrous hazed introspective album where Johnson admits that several of his songs take on that feeling one gets from ingesting psychedelics and they're just starting to come on, where the world begins to buzz and shimmers take hold of your peripheral vision. Again, the lap steel guitar, mandolin and jaw harp infuse and go on to not only enhance, but to play off of Johnson's lean yet ever present wasted guitar intonations with radiant overtones, allowing 'Earth Trip' to ebb with confident musical tonalities that step outside of what one would normally expect, weaving feathered infectious grooves I simply can't get enough of. It's a forthright honest engaging album that will have you instantly recognizing, if not participating in all of the attributes it manages to bring front and center.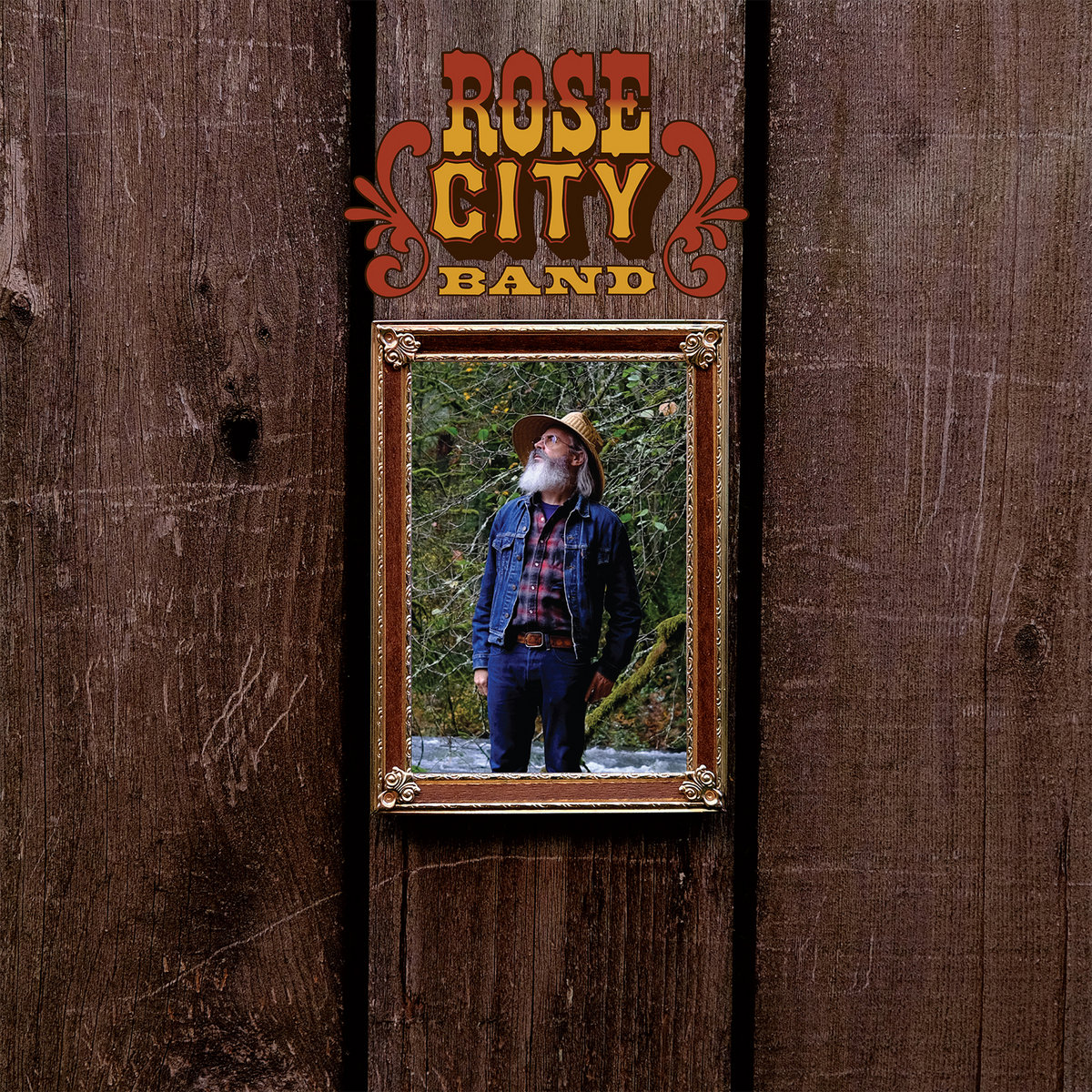 Now, go have a great summer …
*** The Fun Facts: The vinyl has been pressed to splatter green (called Forest) and splatter brown (called Wood), both in limited editions, along with a compact disc. First LP pressing will include a deluxe die-cut windowed packaging with four color printing on both the outside and inside of the jacket, also with a fully artworked heavy-weight cardstock printed inner sleeve and limited color variants. Limited packages also include special Rose City Band totes, rolling papers (which we all need more of) and stickers.
Jenell Kesler
---
Rose City Band – 'Earth Trip' (releases May 21, 2021 via Thrill Jockey)