Rose City Band – 'Summerlong' (2020)
With Rose City Band surfacing purely as a recording project, where Ripley Johnson's role was almost entirely obscured for the band's first self-titled album, the dreamy easygoing release, which saw virtually no promotion, was discovered for the most part by accident, though did manage to find its way into the hazed hearts and minds of those traveling in the same headspace.
---
Private pressed records are always a wondrous joy, always a liberating act, focusing on musical expirations without any expectations. On that topic, Ripley elaborates saying, "I always would threaten to my friends that I'm gonna start a country rock band so I can retire and just play down at the pub every Thursday night during happy hour. I love being able to tour and travel, but I also like the idea of having a local band … more of a social music experience."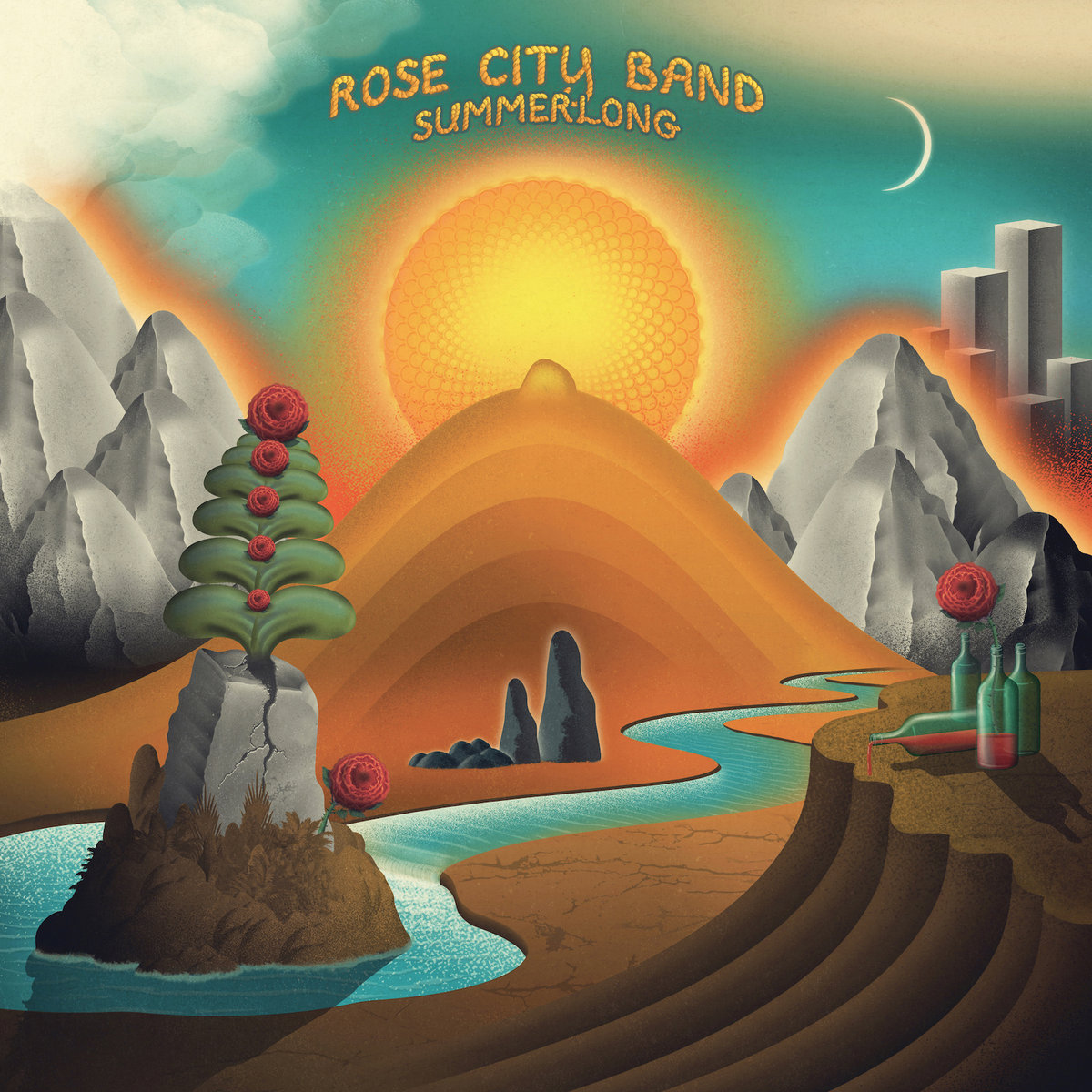 Emancipated freedom from expectation and obligation give this record, as was expressed on the first, a space to experiment with new instrumentation and arrangements.
To that end, the introduction of the lap steel guitar, mandolin and jaw harp infuse and go on to not only enhance, but play off of Johnson's lean yet ever present wasted guitar intonations with radiant overtones, allowing Summerlong to ebb with confident countrified musical tonalities that step outside of what one would expect, weaving infectious grooves laced with chords that come off steeped in time, feeling as if they'd been forgotten or overlooked for some reason, psychedelic country meanderings from a decade lost to space, a warm comforting blanket of dreams just when we needed them most.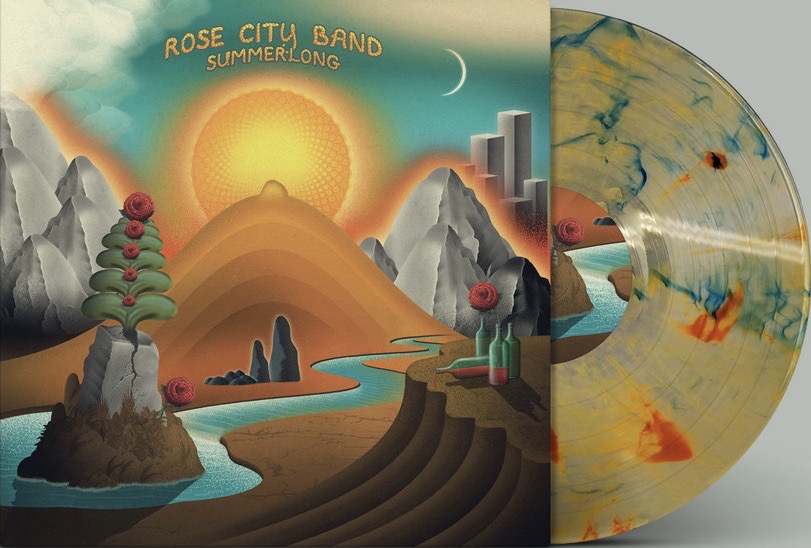 *** My translucent splatter vinyl copy sounds very rich and warm, just what you would expect from a Ripley Johnson project.
– Jenell Kesler
---
Rose City Band – Summerlong (Thrill Jockey | 2020)