Tim Blake interview
A mastermind behind 'Crystal Machine'. Tim Blake is a synthesizer and keyboard player who came to prominence with Gong and Hawkwind. He was one of the first performers to bring electronic instruments into a live setting, as well as the use of laser lighting.
---
Where and when did you grow up? Was music a big part of your family life?
Tim Blake: Well, I was born in West London – Hammersmith. Not that far from the Hammersmith Odeon! My parents moved a lot at first, but by the time I was four, they had settled into a suburban town, called Northwood.
I wouldn't say that music was a really important part of family life, though my parents did have a large mono Hi-Fi system, at one point in time. On the other hand, rock music started to creep into the house with my brothers, and then myself, from the early 60's onwards.
When did you begin playing music? What was your first instrument?
I can't remember how or why, but I found myself being a chorister in my local church…. That certainly got one side of my musical personality going. Of course, when I got to secondary school, I had the opportunity to learn to play the trumpet, with a very inspiring teacher, Derek Bourgeois, himself a very interesting composer. I ended up doing both trumpet, and music theory with him. Derek also introduced me to ensemble playing, as I was lucky enough to go to a school that had both, a school orchestra , and a 'military-style' band.
Who were your major influences?
I'm not really sure if one has "influences" – it's a question that comes up so often ! Better I'm not sure it's appropriate! Obviously, there is music one listens to more than others, but I think one real influences are the people you meet, the ones you hang out with – I found myself in a world of blues (I still enjoy playing a harmonica in a blues situation) going on to rhythm and blues, that again took us on to rock.
I suppose the head men in London of that time, would be Harold Pendleton, who run The Marquee club, and Giorgio Gomelski, who did the Crawdaddy, in Richmond. Richmond was a great place in those days, with Eel Pie Island as well, and that's where the British rock scene started up. Obviously, I worked with Giorgio, in the Gong days … So, I was bought up on a healthy diet of rhythm and blues, and classical music, until I started to met-up with musicians in my own right.
You worked as a sound engineer. Would you like to share a few words about how that came about?
Actually, it was post-production engineering. Just an opportunity I had to be apprenticed to a very small studio, doing dubbing to cinema, but I certainly learnt a lot, and became totally competent with sound gear after that. As I result, I started doing a lot of sound work with the musicians I knew, and met more and more. I started to get a reputation as being a "Guy who could …" and had a bit of gear … And so I find myself twiddling the sound of quite a few inspiring friends.
You gave Hawkwind chance to play a concert at All Saints Hall in London. 
I was setting up my sound system, for a High Tide concert in London, when I was approached by three guys: "Yes man, we are trying to set up a group, and we were hoping to be invited to perform". Of course, it would have been my job to send them away, but, well, I didn't, and invited them to return after soundcheck, and get setup!
The rest is History, of course…
Through your engineering work you met Daevid Allen of Gong.
Well, yes, I was called to Marquee Studios, where I ended up helping out with one of Daevid's albums! I had no idea in reality of who I was meeting, and he was very seductive at first meeting, if he thought you had a talent he could exploit! So, I did some work helping him and Pierre Lattès in finishing their mixes – and Daevid invited me to meet up with Gong in France. There is a lot to say about Daevid, some really positive, and some just a load of criticisms and disappointments, but he was an astonishing personality. What ever, that invitation to go to France with him, proved 'Life-Changing' for me!
You eventually joined Gong full time in September 1972 as the band's synthesizer player. You were a big part of the 'Radio Gnome Invisible' trilogy and wrote quite a lot of material together with Allen and Smyth. Would you like to share some of the strongest memories from working on 'Radio Gnome Invisible' trilogy?
Actually, I never wrote music with either Daevid or Gilli. Their technique was to use 'band leader' privileges to get their names on writing credits and when that didn't work, "fraud"! The 'Trilogy' clearly exists, over the years, but this was really just part of a secret plan to make a profit by signing to two different record companies! 'Flying Teapot' is the final album by the "Daevid Allen's Gong". The band NEVER left the studio together after 'Flying Teapot' (something that the Gong website tries to deny). David's group had got nowhere, just into a large argument about writing royalties! So, as the only two remaining members, Didier and I reformed the band, with Pierre Moerlen, then Steve Hillage, and finally, Mike Howlett. This is the band that wrote all of 'Angel's Egg' and 'You'. Daevid's and Gilli's participation was down to changing words and vocal tracks, to seem to be active members! It was hard enough to do for 'Angel's Egg', and damn near impossible for 'You', but there was a real 'soul' in the band, in those days, and so we got through it, somehow!
Would you like to share a few words about the concept behind the trilogy?
The "concept" was added after the recordings, to appaise Daevid's lack of input.
Were you inspired by psychoactive substances like LSD at the time of writing the album?
I think it could be "safe" to say "Yes"!
"Interacting with others is one of the great highs of rock music."
You left Gong in 1975 and began your solo career. It was probably more interesting to work solo and completely dedicate to your own ideas?
It's both good and bad! Interacting with others is one of the great highs of rock music. Working solo, means that others cannot fraudulently change writer's credits! So both situations are agreeable, and both have their drawbacks.
You signed with Egg and started recording 'Crystal Machine'. Please share your recollections of the sessions. 
We started 'Crystal Machine' as far back as 1971! But outside of the Gong format, we were able to bring it to a height as the band that did "Audio-Visual" performances, in the 1975-1979 period. Working with Patrice, inventing that incredible new way of using light (lasers etc) so early, was itself such an amazing experience, that surpasses the recordings! Bringing both Tim Blake and Gong Music to Japan, too! The ultimate gig, I suppose, was Glastonbury in '79. Going on stage after Peter Gabriel was something one never forgets!
What kind of equipment did you use?
Clearly, the heart of the 'Crystal Machine' was my double EMS unit. To do, 'Blake's New Jerusalem' set, I required my Mini moog – a "string synthesiser", and modular gear with analog sequencing – Moog or Roland.
What can you tell me about the pioneering use of laser lighting whilst in concert?
That's not really for me to say…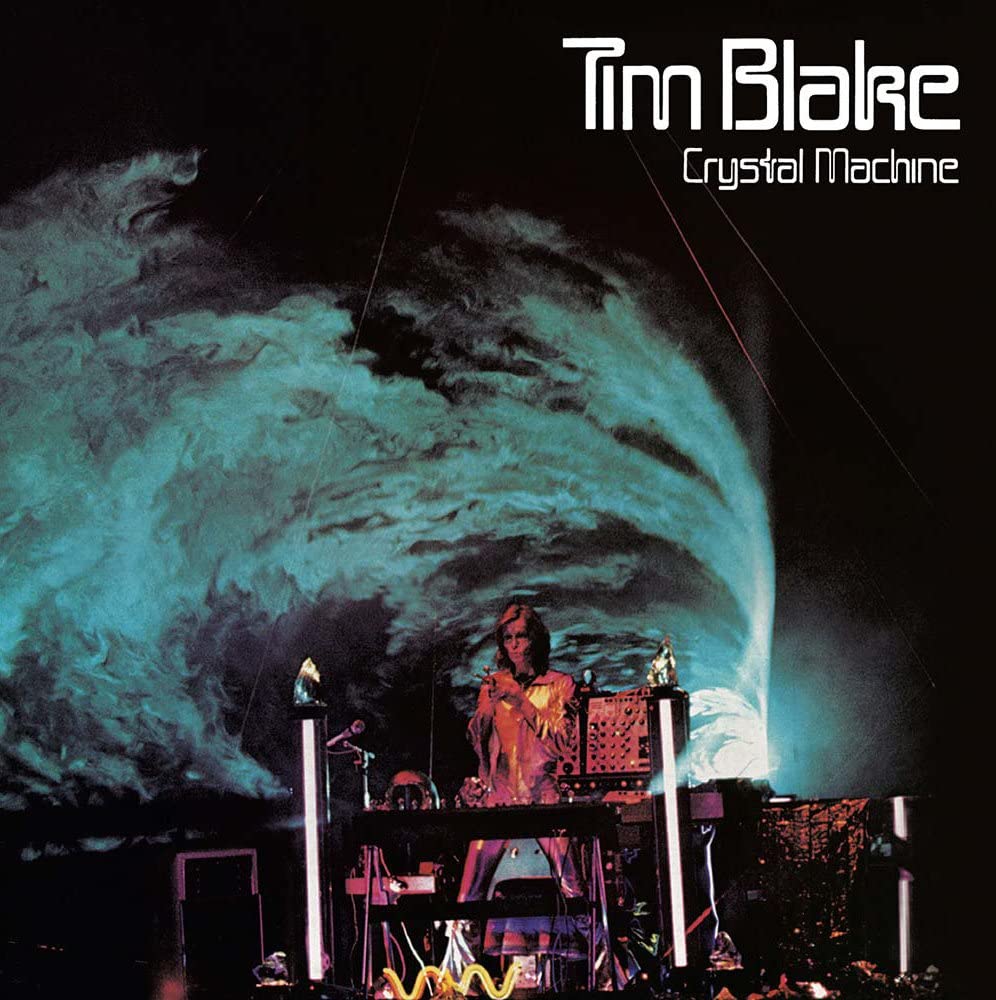 How about 'Blake's New Jerusalem'? It seems that you had more time to work on the material this time around? How would you compare it to 'Crystal Machine' and what are some of the strongest memories from working on it?
Well, it happened at the right time, had the right technical possibilities, and … well it just all seemed "right" at the time.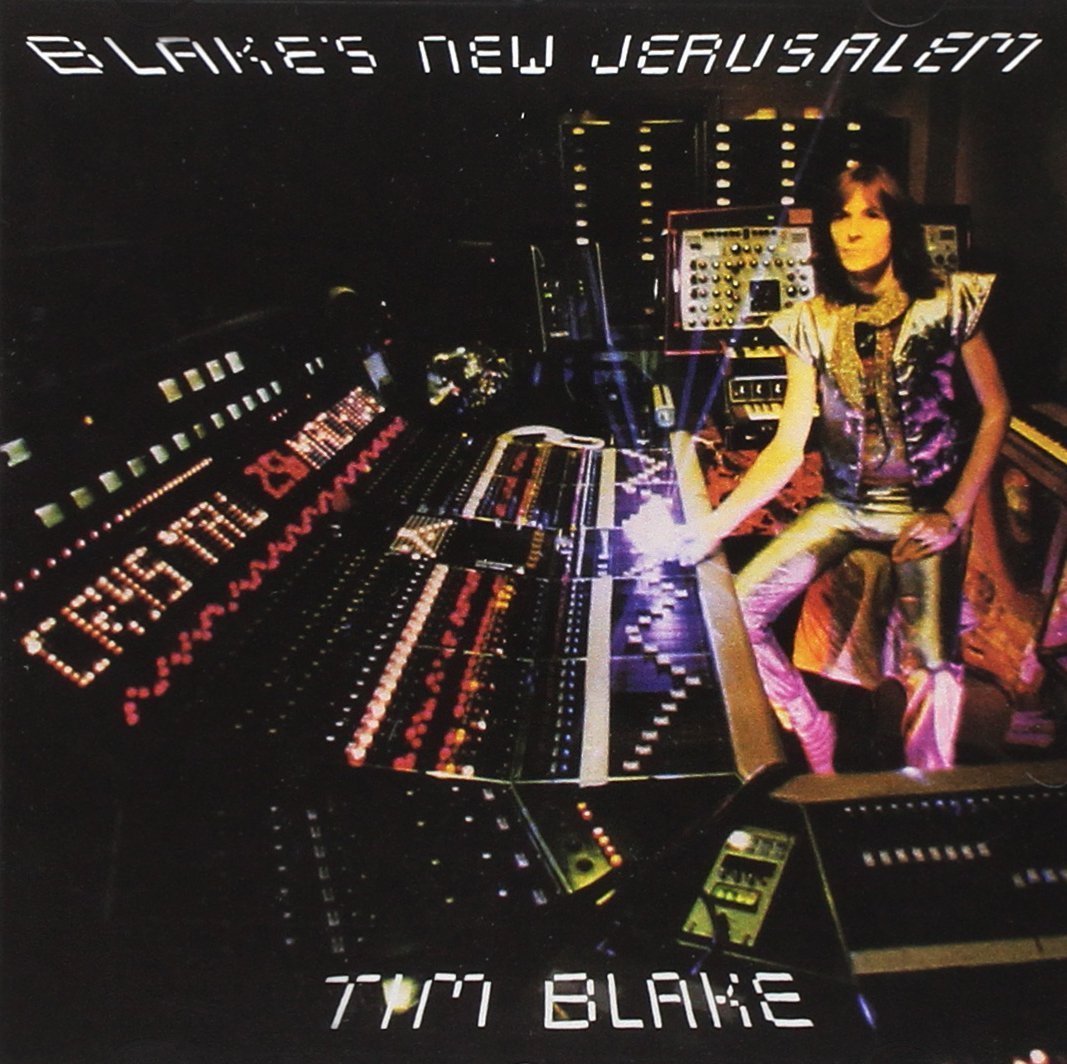 You joined Hawkwind at the end of the seventies. 
Yes, we always had a connection, from day one. It wasn't easy for my private life, at the time, to go rushing back to the UK, all the time, but I think, both Dave and I are happy we had that time together … what ever, I was "Hawkwind" on day one, 10th year, 40th, 50th – and a few others too! Just seems so right.
How about your collaboration with Cyrille Verdeaux on Clearlight / Delired Cameleon Family?
Well Cyrille asked if I could help out, so, I did.
And you also revisit Gong for a couple of times. 
Yes, we have our moments!
Your discography contains more than 25 titles, including eight solo albums as Tim Blake – Crystal Machine. It's impossible to mention all of your releases. I would appreciate it if you could highlight a few of your releases that you're most proud.
'The Tide Of The Century' was the longest record to make !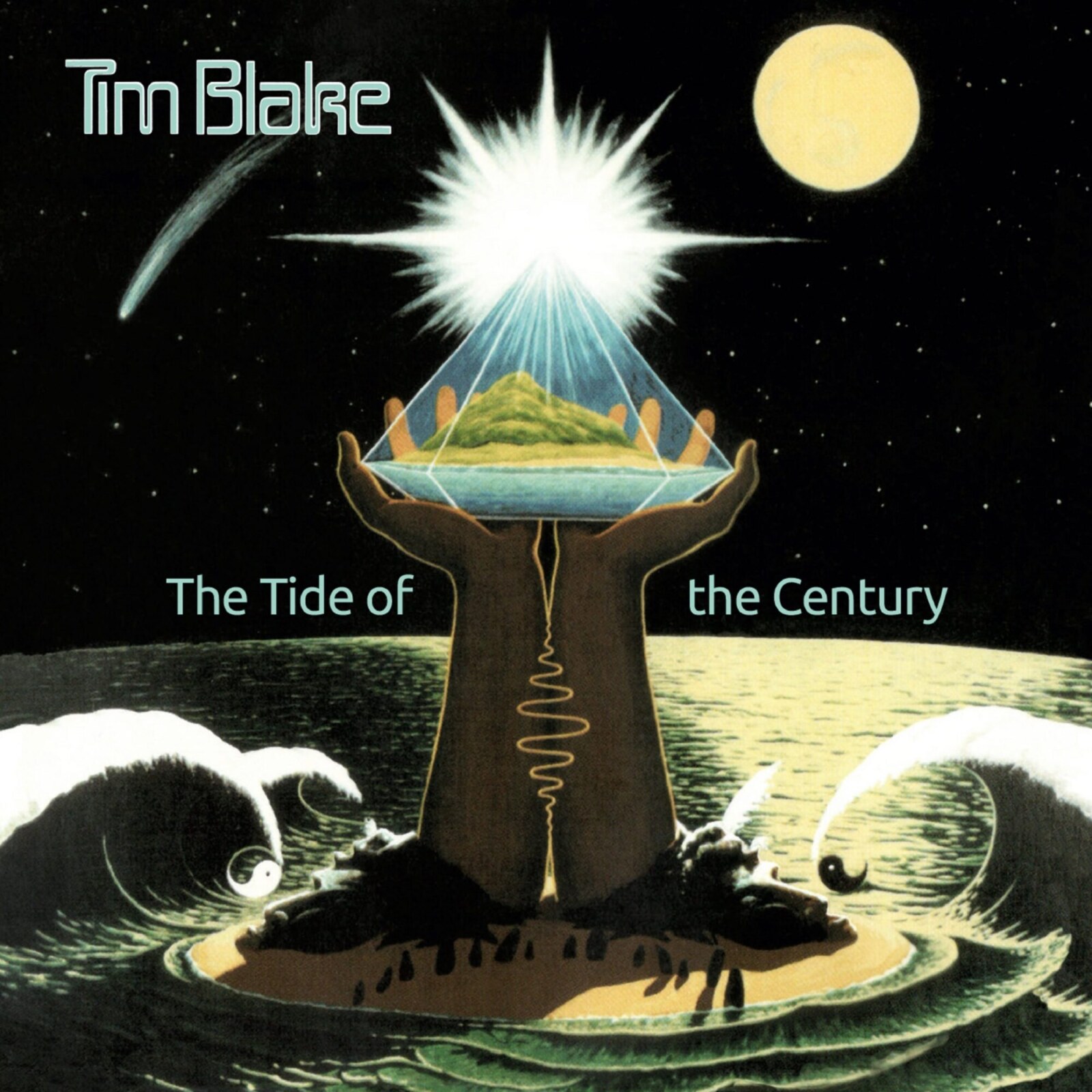 What other musical activities have you undertaken lately?
Well, the last tour was the Hawkwind's 50th anniversary. Amazing time. Great fun to be helping Dave out again, and, as the two official "old boys" it keeps us close. The Royal Albert Hall is a must for any English musician and Hawkwind have such a lovely audience.
Thank you. Last word is yours.
Oh, just thank you for your interest! Tim Blake
Klemen Breznikar
---
Tim Blake Official Website
Tim Blake Facebook
Gong are releasing a new album – 'Rejoice! I'm Dead!'. Interview with Kavus Torabi (vocals/guitar)
Clearlight & Delired Cameleon Family interview with Cyrille Verdeaux
Adrian Shaw talks about Magic Muscle, Hawkwind and The Bevis Frond …