Michael Moorcock talks about 'Live At The Terminal Cafe'
Hawkwind Collaborator Michael Moorcock & The Deep Fix Release Third Studio Album!
---
As a novelist and short-story writer, Michael Moorcock stands with one foot planted firmly in reality and the other in fantasy. He has won and been short-listed for almost every award in the sf/fantasy world as well as in the wider literary world. The London Times named him one of the fifty best British writers since 1945. He scripted 'The Land That Time Forgot' film and his Jerry Cornelius novel 'The Final Programme' was filmed with Jon Finch. His much-imitated and most famous character, Elric, is currently optioned for TV/movies and the BBC have his Hawkmoon series under option. As a journalist, he has written for The Guardian, The Sunday Times, The Financial Times, The Daily Telegraph, The Washington Post, The Los Angeles Times, The New Statesman, and The Spectator.
His music career has been no less laudatory. When performing with Hawkwind, Moorcock won a gold disc for Warrior on the Edge of Time. He has also worked with Blue Öyster Cult, Robert Calvert, Spirits Burning, and developed his own music project dubbed The Deep Fix. Moorcock's long friendship with the legendary guitarist-bookscout Martin Stone (The Action/Mighty Baby, Savoy Brown, Chilli Willie) culminated in their decision to do an album together. They had grown up in the same town and had similar influences as musicians and readers. Both lived in Paris. The result is the new studio album Live At The Terminal Cafe.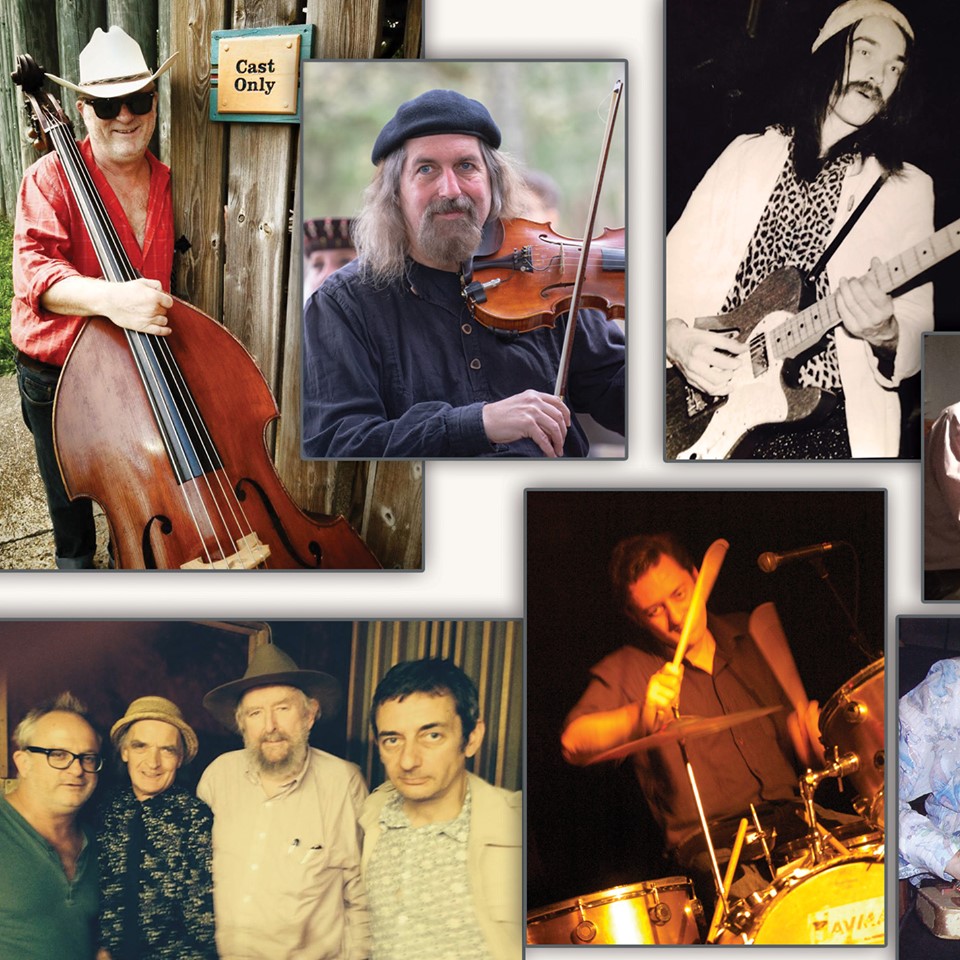 Moorcock explains the genesis of the album: "Martin contacted Denis Baudrillart, the outstanding French drummer, and bassist/all-rounder Brad Scott and we rented a rehearsal studio. Eventually, the basic tracks were recorded in Montmartre and after that it was up to my friend Sean Orr in Texas to add fiddle and friend Don Falcone in California to perform his magic, adding Catherine Foreman and Jonathan Segel (Camper Van Beethoven), and our first psychedelic Country & Cajun record was ready to go. Like a lot of my music, it's intended to complement certain books of mine, in this case, the 'Blood' trilogy set in Texas and Louisiana where the Earth's polarities are reversed, with bizarre consequences."
Moorcock wrote or co-wrote the 11 songs, sings lead vocals on all tracks, and also performed harmonica on two songs on Live At The Terminal Cafe. The album was mixed and produced by Don Falcone, who runs the music collective Spirits Burning.
Both the CD package and vinyl version include full lyrics, plus artwork by Walter Simonson (best known for Marvel Comics' Thor), who drew Moorcock's DC series 'Michael Moorcock's Multiverse'.
---
Interview with Michael Moorcock
Is there a concept behind the latest album?
The idea behind the album is that this is the band playing at the Terminal Cafe in Biloxi Mississippi where a huge 'colour strike' has sent a tower of roaring energy out of the ocean. The songs all have a Southwestern U.S. flavor – Tejano, Cajun & Country – because that's where the books are set and it was what inspired me to write them, the music in the voices – Anglo, Mexican & Black. Gamblers play for a chance to determine the world's fate. Their rivalries and loves give us the narratives.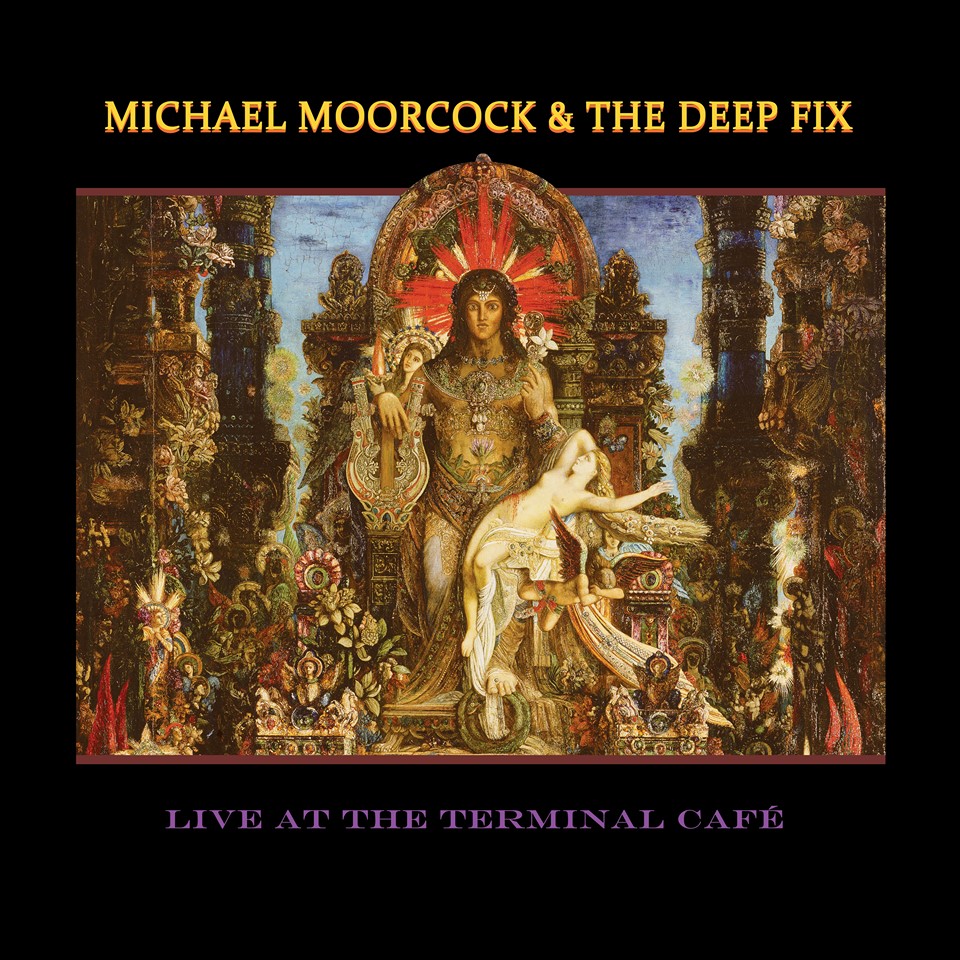 What's the story behind the recording?
I've known Martin Stone for many years. We were raised in the same part of London, a few streets apart. We had the same reading interests and music interests, used to visit the same book and record shops and so on. We'd talked about doing a record together for some time and since we were both living in Paris decided to go ahead and do it! Martin knew the best musicians in Paris and got us the best drummer and an outstanding bass player to make up our basic combo. We rehearsed in a Paris studio and made the basic tracks in a studio in Montmartre.
Who are the musicians playing on it?
Apart from Denis Boudrillart and Brad Scott, we had my friend Sean Orr playing fiddle, Don Falcone on keyboards, Catherine Foreman doing backing vocals and Jonathan Segel on fiddle. Oh, and I played a bit of weird harmonica.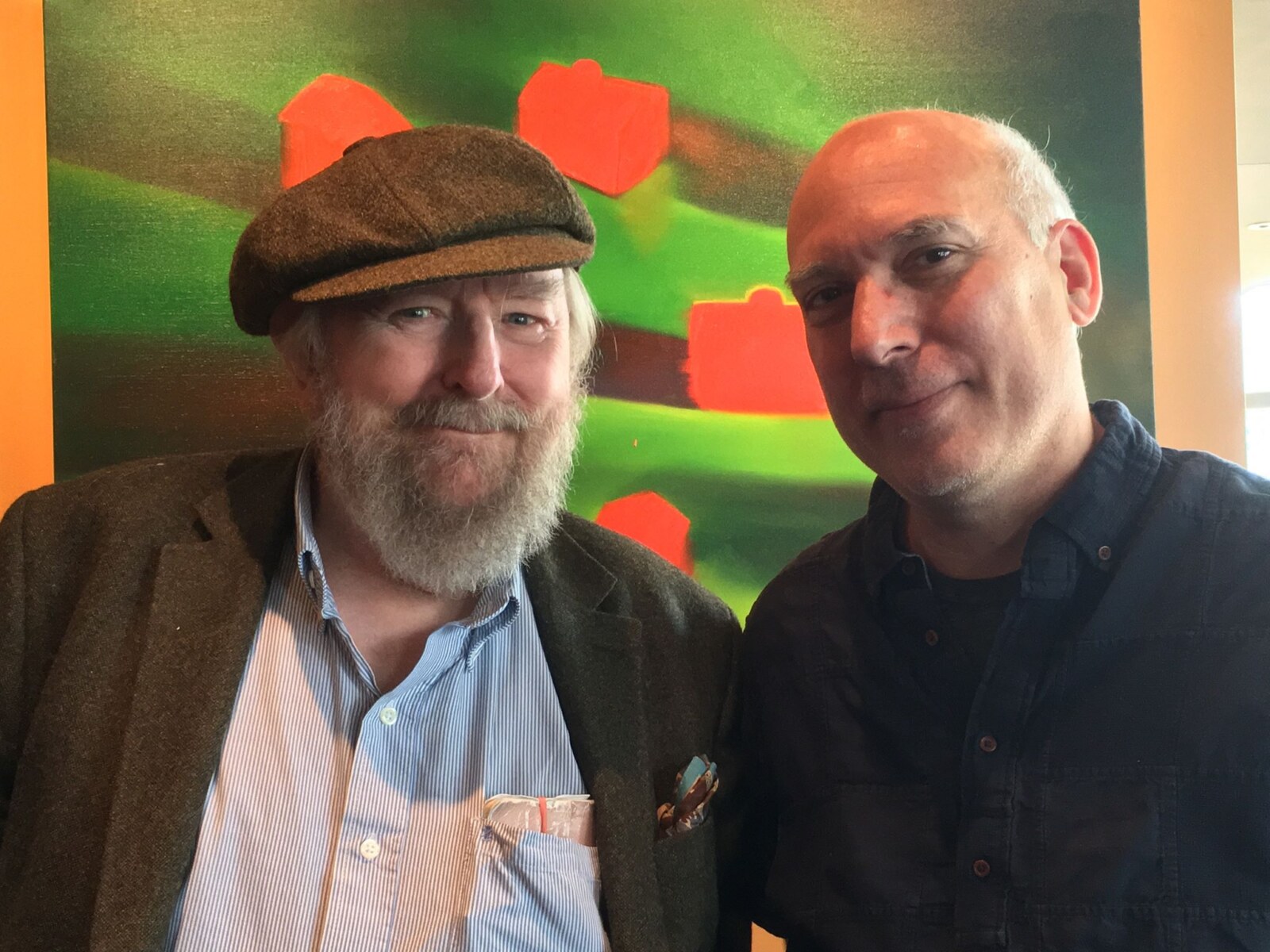 How would you compare this release to your previous releases?
Much better produced and the music is based on dance tunes so you CAN dance to it for a change.
What currently occupies your life?
Writing mostly. I have just finished a novel, some short stories and am working on completing an Elric novel. I'm also doing a comic with Jean-Luc Fromental in France, The Yellow Star.
What are your future plans in music?
I'll be working with Alan Davey on the next Hawkestrel album and some other ideas we have. Plus, the second Spirits Burning & Michael Moorcock album THE HOLLOW LANDS is almost done. All of the current Blue Öyster Cult members, as well as Albert Bouchard are on it.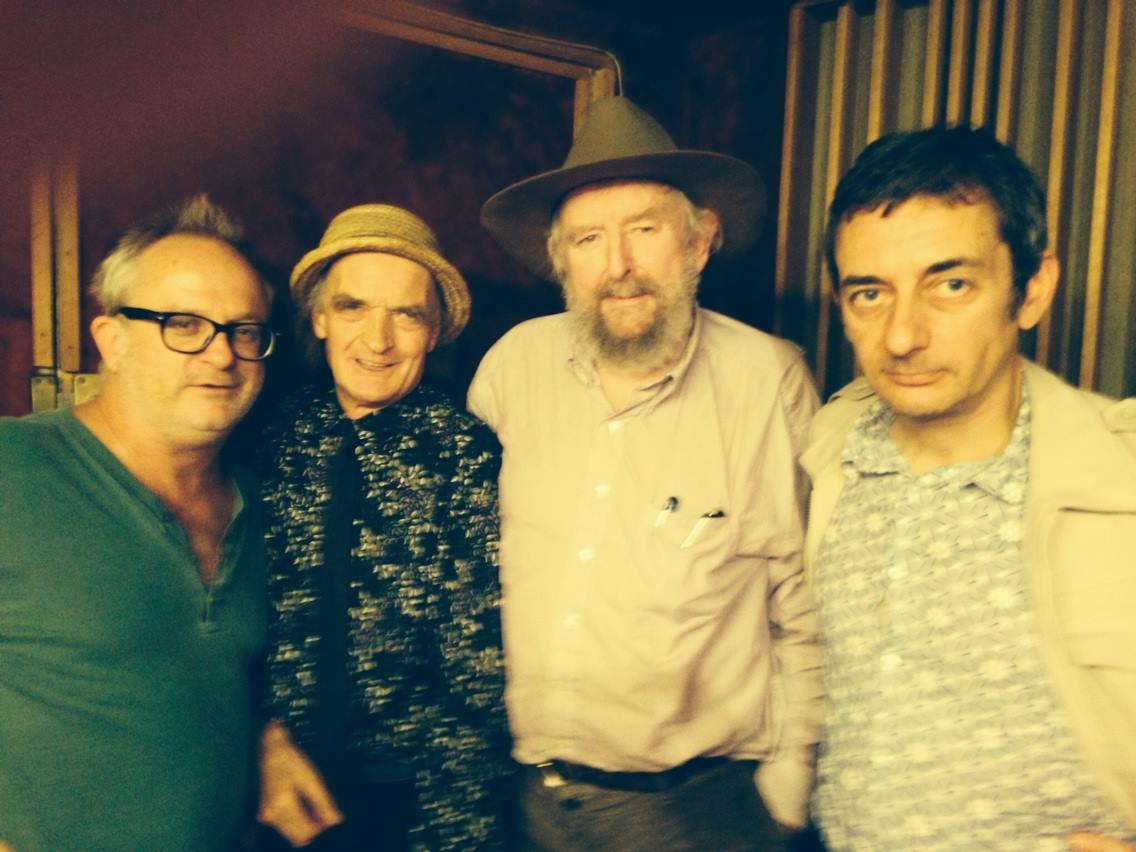 What other plans do you have?
I have a short novel in the works STALKING BALZAC and some Jerry Cornelius stories. Our times are too interesting. I'm getting lots of ideas. I can't die until I've completed those.
– Klemen Breznikar