Steve Hillage interview
I don't have too many memories of the actual recording. We rehearsed for a few days and then recorded it in just one day in a small studio. I was happy enough to get some actual recording experience in a pro studio. Apart from that, at the time I didn't feel it to be that much of a big deal. Perhaps this carefree attitude is what made the record good.
As I said, it was all done very quickly. We each came with one or two basic track ideas and they were rapidly fleshed out playing all together in the rehearsals. We had no idea that the record would be any kind of lasting success. On the longer tracks there was quite a lot of jamming in the studio, but everything was recorded in one or two takes.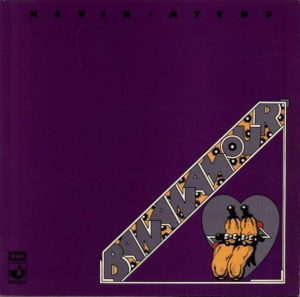 Yes of course all of these albums are included in the box set. They are the centre piece of my work from this whole period, and it isn't possible to tell my full story without them being there. I resolved from the start that this box set would be the "Full Monty" with everything in it, but of course I also recognised that a lot of our fans or supporters would already have most or all of the Virgin albums. I didn't want to be in a position of just selling stuff that people already had, so this is why I made a major effort to include a lot of additional unreleased material, and why Jonny Greene and I worked really hard on the book. In this way we've tried our best to balance the released albums with loads of other exclusive stuff, so that the full 22 CD box set is good value.
– Klemen Breznikar