Dion Lunadon | Interview | New Album, 'Beyond Everything'
After releasing his self-titled debut album in 2017, Dion Lunadon (The D4, ex-A Place To Bury Strangers) recently released his sophomore album 'Beyond Everything' via In The Red Records.
---
'Beyond Everything' is Dion's first release on In The Red Records, as well as his first full-length since departing A Place To Bury Strangers. Written, performed and recorded by Dion, the songs tap into a raw, palpable energy that blurs the line between the music and the person. Drums on the record were played by Blaze Bateh (Bambara) and Nick Ferrante (The Black Hollies).
Dion explains: "The record was written and recorded sporadically between 2017 and 2019. I probably wrote about 100 songs during this period. The first album was pretty relentless which I liked, but I wanted to make something more dynamic for the second record. Something that could be more conducive to repeated listens. I'd get in my studio, come up with a song title, and start working on any ideas that I had. For example, with Elastic Diagnostic, the idea was to create a hum that evokes the sound of life coursing through your body. Everything else kind of formed around that idea".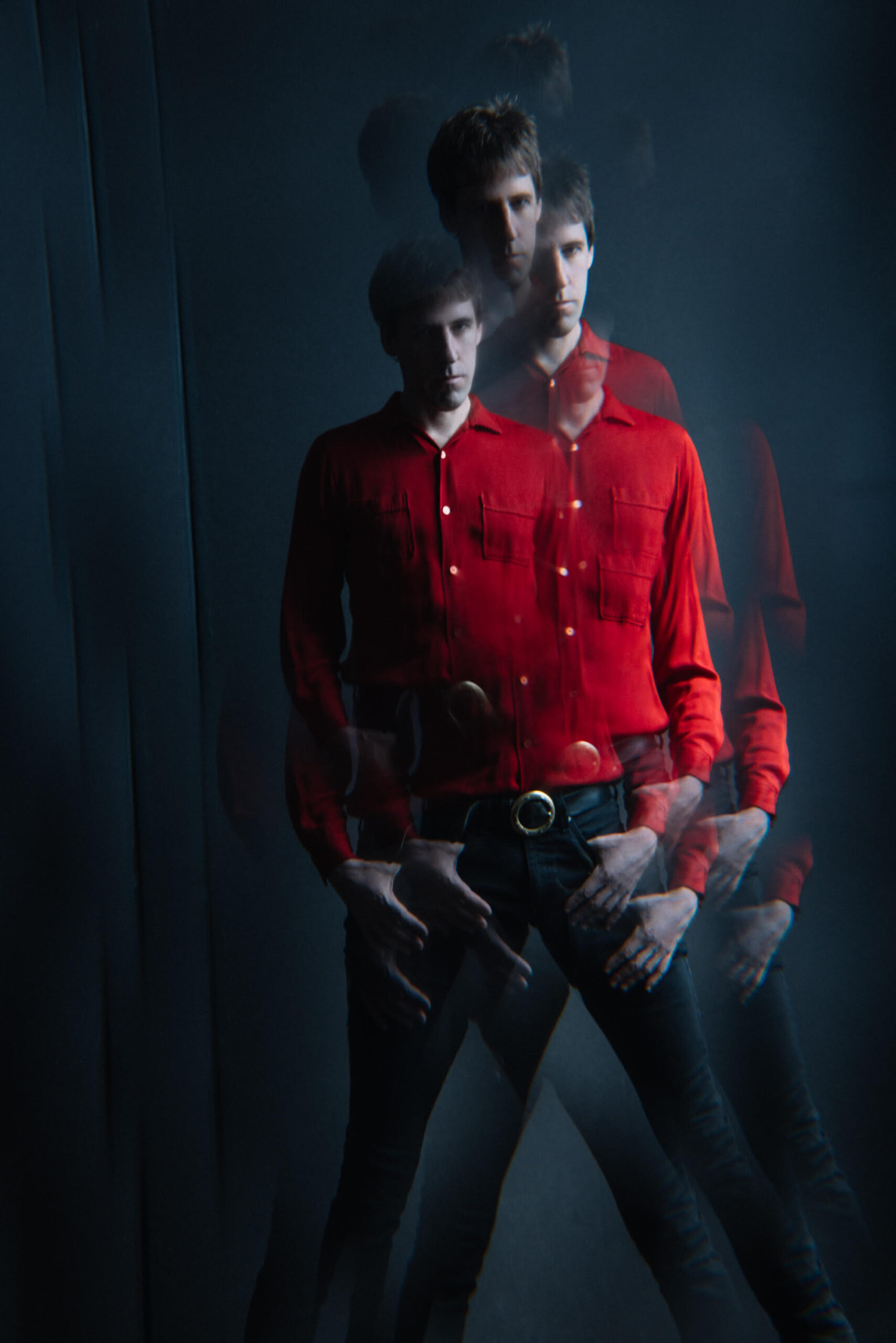 "It's a very solitary project creatively"
It's really nice to have you. Tell us, what's the story behind making 'Beyond Everything'?
Dion Lunadon: 'Beyond Everything' is a collection of songs I wrote between 2017 and 2019.  It's my fav 10 from this period that work best together from a collection of about 100 songs. It is my second solo album. This little thing I wrote explains the title.
Beyond your skin, beyond your screen, beyond what you think you know. What lies in this area? An area with no opinions, motives, sides or divisions. An area where governments and capitalists have no currency and the absolute truth reigns supreme.
What is your creative process like when it comes to solo work?
It's a very solitary project creatively. I write all the parts and I don't rely on any other opinions about parts or anything. It's kind of excessive in trusting my own instincts and if I can't see a clear way forward it pushes me to find one through different creative methods or trains of thought. I like that challenge.
Are there any songs on the album that you wrote years ago and didn't find the opportunity to release them or did you include only fresh numbers from the past few years?
Yes. Some of the tunes were written closer around the first record. They didn't make it on the first as they didn't add to what I already had for the record. An album has to flow the right way from start to end so choices have to be made. Some tunes that I like might not make it. They can be used down the road somewhere else.
Would you like to share some further insight? 
'Goodbye Satan'
This is a song about the devil tempting the subject one last time before the subject is driven insane and takes his own life. That's his escape from satan. A heavy way to start the album. I like the way this song sets up the album. Maybe a little more risky than starting the album with the obvious "rocker".
'By My Side'
This is a song that has taken on new meaning to me as a few of them have. It's one of those songs where the lyrics are up to the listeners interpretation as opposed to a straight forward narrative. Lyrically, it's supposed to evoke cinematic images more than a feeling. Musically, it all started with the idea of a strange dissonant hum that gives way to the song dropping. I like Hitchcock and crime movies so the video is trying to put pictures to the score. Crime and dissonance.
'It's The Truth'
This is probably my favorite song on the record. It started with the opening drum beat and the rest came together quickly. It's basically about me writing songs in my little hovel of a studio and looking forward to my wife's return home from work.
'Screw Diver'
The drum beat was one of those happy mistakes. Two beats that were playing at the same time so I turned them into one beat. I guess the theme for this song is lust.
'Elastic Diagnostic'
This was the first song written for this record. It is about being alive and living every moment. I wanted to create a part that sounded like energy or life flowing through you which is what that guitar hum oscillating is supposed to evoke.
'Glass Doll'
This is about a little doll that Lia (ex drummer of APTBS) picked up at a thrift store in Tennessee. She named her Pricilla and used to sit her on the drums overlooking the crowd. I always used to joke that Pricilla was evil and placed hexes on people. She lived inside Lia's drum case. Lia had to destroy her in the end. Sometimes I swear I can see her out the corner of my eye scurrying in the dark corners of my apartment.
'Too Hard To Love, Too Young To Die'
Another one that has taken on new meanings for me. It was written about young refugees coming in by land or sea that are abandoned and left to die. Many are seen at sea but never rescued. There was also a major fire that wiped out a refugee camp on the Island of Lesbos. Luckily no fatalities. But that was the catalyst to write this song.
'Nothing But My Skull'
Song titles are often the thing I come up with first. This is one of those. The spacious guitar parts came after that, then the lyric "see me all alone, skin off the bone, nothing but my skull". The bass parts filled in the gaps.
'Pink X'
This song went through many changes. It used to be a lot slower. Lyrically, it was originally a narrative between the earth and humans with the earth explaining to the humans that they have sucked it dry and it's got nothing more to give. There are still elements of that narrative but more political and social elements have crept in. The "zig zag at your door" is the threat of fascism at your front door. It used to be "Pink X on your door" which is reminiscent of what they did during the plague marking peoples doors who had the plague so others would stay away. The pink x would be on everyone's door signifying that we are the plague.
'Living And Dying With You'
This was the last one written for the record. Also one of my favorites. I think it's a pretty romantic idea. 'Til death do we part kind of stuff. The title says it all. I came up with the video idea as a straight narrative of the song. Julián Name, an animator from Mexico City, animated the video. He and I decided to use animals instead of humans as the characters. Different species getting along and getting it on.
What are some of the most important musicians that influenced your own style and what in particular did they employ in their playing that you liked?
Probably a guy named Dave Graham from New Zealand was the most influential. I played in a few bands with him such as The Rainy Days. That little scene in New Zealand that I was a part of was by far the biggest influence on me. Bands such as Gestalt, Supercar, S.M.A.K and The Psycho Daizes. If you know you know! If you don't, you missed out.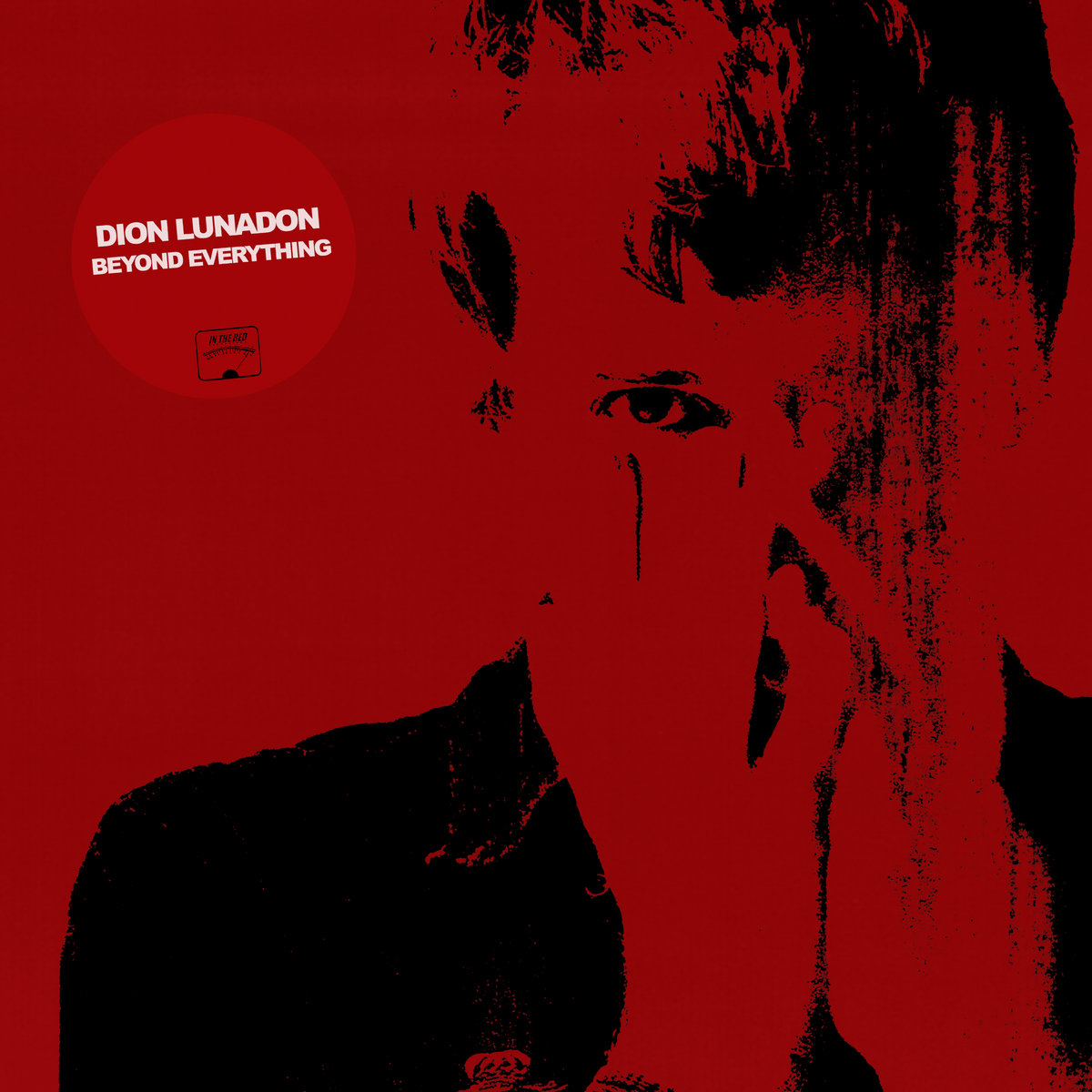 Where was the album recorded and what can you tell us about the recording process?
Most of it was recorded in my home studio. Same as the first one. Really out of necessity. I don't have money to record at a studio. I like doing it myself anyways. No time constraints and I can spend time dialing in the sounds I want. I record drums in a studio. I write and record the songs simultaneously. No demos. I just turn the original ideas into the final versions.
"I try to write spontaneously and record streams of consciousness ideas"
Was there a particular mood you were trying to capture?
No. I try to write spontaneously and record streams of consciousness ideas so I don't have too much time to think about it. Not all the time, but a lot of the time. That keeps the ideas organic and allows things to come through that I probably never would have come up with. I know this kind of music has been done many times before but this is a way to add some sort of uniqueness.
You're currently on tour. How is it going so far?
Great. We are on tour with The Black Angels who are awesome. Such great people too. They really do a lot to help other bands out. Our drummer Nick had his appendix removed two days ago. We got to keep it and will be selling it at out merch table and through our Bandcamp. First in first served. 
Let's end this interview with some of your favourite albums. Have you found something new lately you would like to recommend to our readers?
I like Tha Retail Simps record. I like James Brown.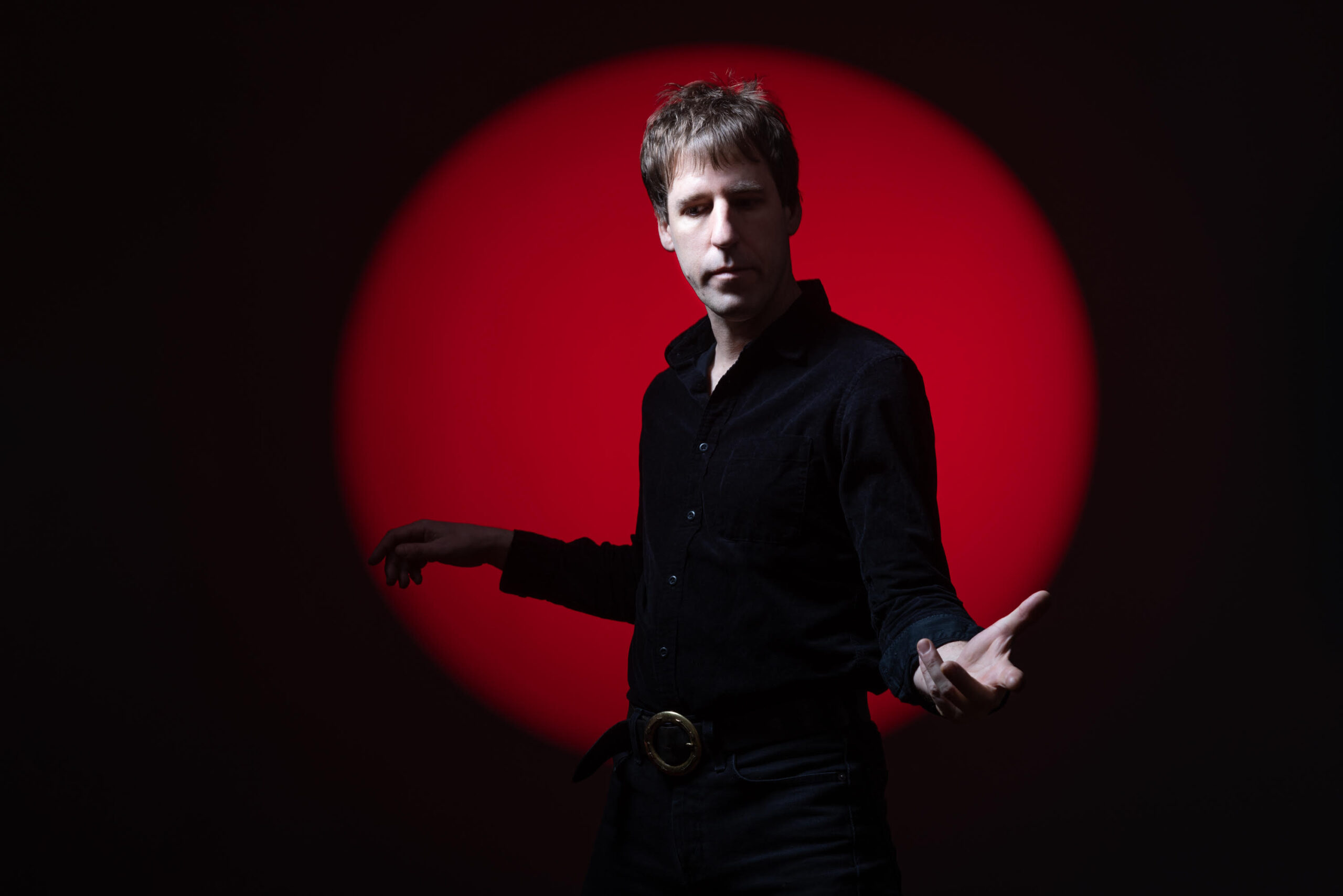 Thank you. Last word is yours.
No words. Action!
Klemen Breznikar
---
US Tour
Fri Aug 19 Brooklyn, NY, TV EYE (album release party) +
Fri Aug 26 Montreal, CA, L'Escogriffe x
Europe/UK Tour
Thur Nov 03 – Reignier, France – La Poulpe
Fri Nov 04 – Gigors, France – Gigors Electric
Sat Nov 05 – Torino, Italy – Blah Blah
Sun Nov 06 – Zurich, Switzerland – Safari Bar
Mon Nov 07 – Fürth, Germany – Kunstkeller 027
Wed Nov 09 – Hamburg, Germany – Hafenklang
Thur Nov 10 – Berlin, Germany – 8mm
Fri Nov 11 – Regensburg, Germany – VOID CONCERT @ Alte Malzerai
Sat Nov 12 – Amsterdam, Netherlands – Paradiso
Mon Nov 14 – Bristol, UK – Crofter's Rights
Wed Nov 16 – Nottingham, UK – Chameleon
Thur Nov 17 – London, UK – Shacklewell Arms
Wed Nov 23 – Paris, France – Supersonic
Thu Nov 24 – Rennes, France – TBA
Fri Nov 25 – Nantes, France – Duchesse
Sat Nov 26 – Lyon, France – Le Sonic
Dion Lunadon Facebook / Instagram / Twitter / Bandcamp / SoundCloud / YouTube
In The Red Records Official Website / Facebook / Instagram / Bandcamp / SoundCloud / YouTube
"In sound we trust: A Place to Bury Strangers rocks out in Bratislava" by Zach White
A Place to Bury Strangers | Interview