'The Human Jazz' by TWÏNS | Album Premiere
Exclusive album premiere of 'The Human Jazz' by TWÏNS, out today via Earth Libraries.
---
The new record is a collection of home-produced, world-infused lo-fi soul/psychedelic pop tracks.
Speaking on his brand new album, Miro Denck wrote the following: "All in all, 'The Human Jazz' was sort of a therapeutic break-up record, I just felt the necessity to record and process certain things through recording music. Usually, the sudden urge to write music comes to me through certain moments that I perceive as "pure", moments when I feel particularly alive. That can be when I feel a breeze in my hair and sunbeams hit my face, it can be the light in the morning or a very stimulating or exciting human encounter. I normally feel the desire to either write music or poetry, but there's just some energy that needs to go somewhere. To express aliveness. So in a sense, this album is also a collection of pieces of music that capture observations, it's me trying to say "look how beautiful this world can be when we're in touch with our very nature". The way I see it, art is always an attempt at making people feel or experience things you feel, which can be anything really, it can be falling in love, feeling anxious, angry, joyful, pointing out injustices or living a higher spiritual experience. In form this can be through sound, through image, performance or through telling a story, there's so many ways. As such, I believe that people will take from it what they can, each through the lens of their own experiences and predispositions. That's all I can offer. Ideally it makes people excited about certain things that they haven't been before. I like when I listen to music, maybe I sit somewhere and look at the world around me and suddenly it makes me realize something about the sheer vastness and beauty of existence. If that would happen to someone listening to mine, that would be very beautiful. I recorded and produced this record all by myself. In that sense it was to me what recording music alone has always been to me, retreating to a safe space and opening up completely. Experimentation, trial and error until I found the language I was looking for to say the things I wanted to say, but for most part it's sort of a cleansing, spiritual experience in which I feel closer to the world around me as well as within me, closer to love, closer to life".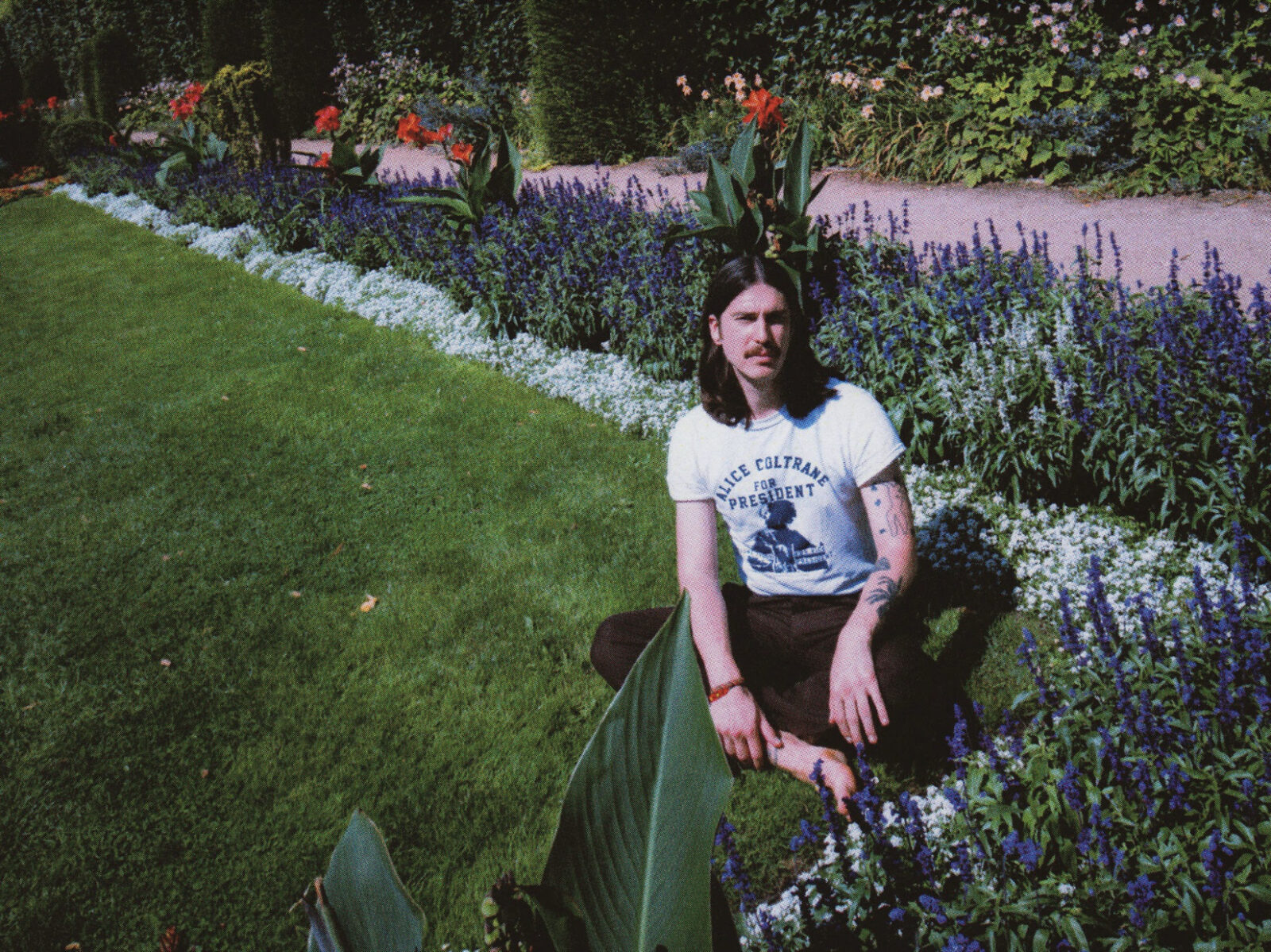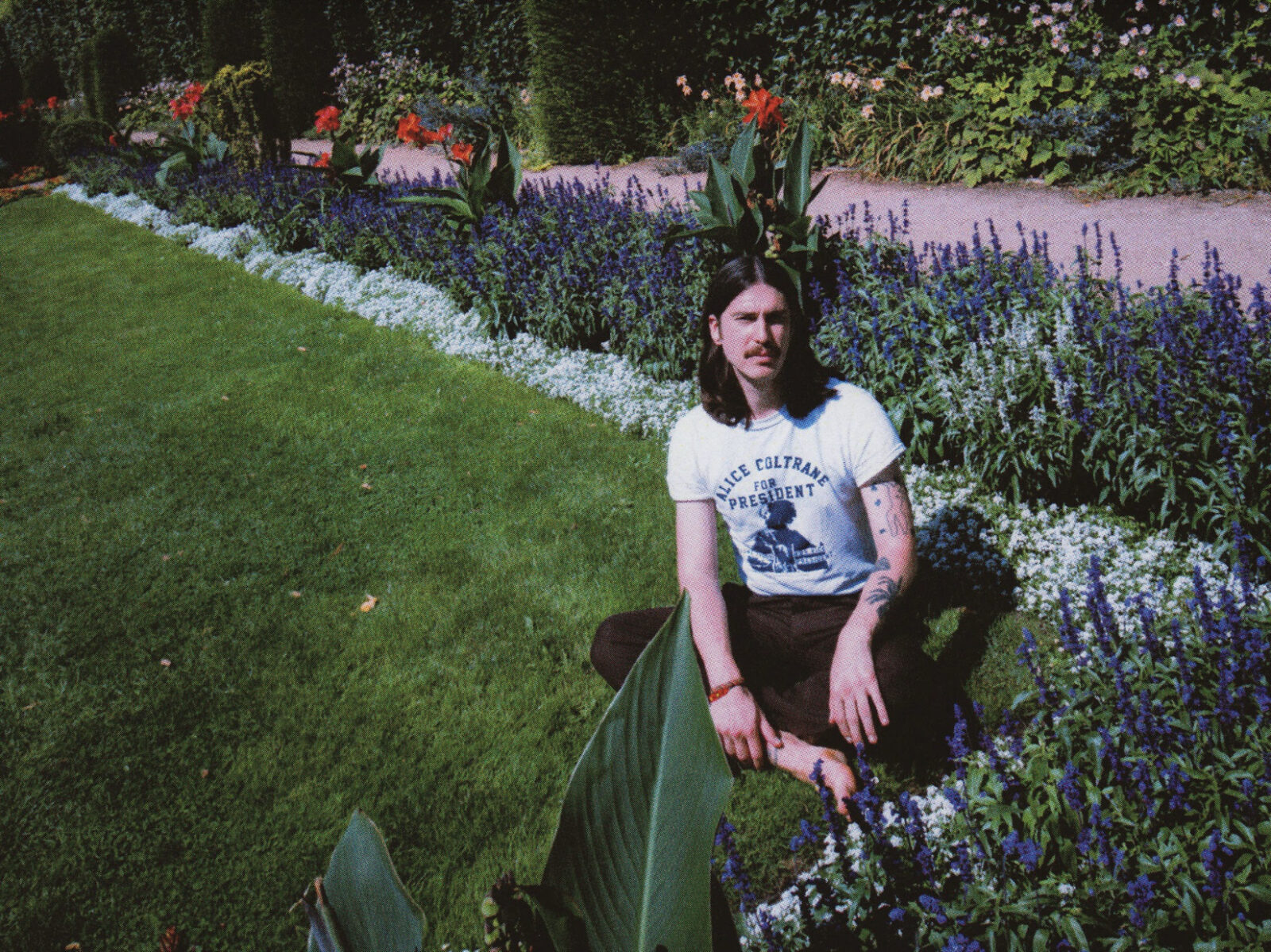 Tell us how the project got together?
Miro Denck: Thank you for having me! Originally I created TWÏNS as an open minded creative outlet for myself when I got frustrated with playing in bands some years back. I used it primarily as a mental folder for recordings I began doing by myself, and in 2016 I first put out a tape under that name, and then some sporadic singles every now and then, working on finding an aesthetic language for myself (which obviously also evolved over the years and still does). But in 2019 I planned on finally working towards a more concrete outcome and so here we are now. Most of the recordings on the album were made between 2019 and 2020 though, so I have recorded plenty since then and am thinking about where to go from here. I'm also in the process of putting together a live band to be able to perform and transform the music in a different context, which is certainly a big step for me.
You were active in several other projects as well in the past…
Yes, at the same time that this project began to take shape I was on and off playing together with my friend Dennis, which in its last form became a Krautrock band called Cult Hands — a release with some taped sessions from back then is still due. As of late we are playing music together again, I'm part of the live band of his project CV Vision. Apart from that I'm one half of ambient / kosmische duo Neues Universum and I play drums in another, so far unnamed experimental project.
Would you like to talk a bit about your background?
I don't find it particularly easy to summarise myself, let alone in two sentences haha but let's give it a try. I live in Berlin and I primarily make a living as a visual artist, mainly working in film posters. Music has always been my other passion, and when I was younger I felt I needed to decide which one I'd follow professionally. And I guess it seemed more reasonable or applicable to go for that, following my parents sort of, my dad's a fine artist and my mom's a graphic designer. But with time I've come to the conclusion that it actually doesn't make a difference, it's all just different artistic mediums of expression. You don't need to have any formal education in any as long as you have the urge to express yourself and maybe the passion and patience to observe and learn about aesthetic languages that appeal to you. So yes, that's me. I'm just this person who likes to consume and create art, observe and experience the madness of being alive, think with their heart and have black coffee and good food somewhere in the street.
How would you describe your sound?
That's a tough one for me, because I think I lack the critical distance and it might conflict with what I actually wish to sound like. But ideally I would say that it's a merger of everything I suck up as a passionate music lover. I guess what I go for is something like lost, rare demo tapes of would-be-gems from another time, songs that might not have grown to their full potential but you manage to find some raw beauty in it, somewhere between some questionable decisions captured on wobbly reels. It's not a shtick though, to me it's the most honest approach I could possibly choose because I feel everything else would not only exceed my capabilities but also not feel like me. It's what I love most, so it's my language of choice.
How do you usually approach music making?
I would say it changes because I always have a different focus instrument, which is what I like to start with. With that album it might've been bass perhaps, now it's more keys I'd say. But mostly I just jam with myself via multi-tracking, and once I feel it's going somewhere I try to put more structure to it, re-record tracks (though not too much because I'm always afraid of overdoing it — it's a fine line between a desirable amount of raw and tight enough to be groovy), and then play around with overdubs. Lyrics I mostly write apart, sometimes on top of the music, sometimes I combine it with lyrics I had already written independently.
Can you share some further details on how your latest album was recorded?
Like all of my music it was just recorded at home. I have a bunch of instruments in every corner of the room and in the last two years I've improved my infrastructure further so I can switch between them as fast as possible without a lot of plugging around and changing setups. I feel time is a crucial factor when it comes to creativity, when I feel inspired to try something out I don't want to lose the spark. So then it all runs through a Revox A-77 and into Ableton where I mix the tracks. For recording drums I go to a rehearsal space, but it's all very DIY. A novelty for me was that I have two other people contributing to this album, Martha Rose who plays flute on one track (she has a fantastic solo project which I encourage everyone to listen to) and Sidonie Hand-Halford from The Orielles who provided drums for two tracks. She gave me these amazingly sounding, super high quality multi-mic'd stems of her drum set and I had to butcher it sonically to be more equal to my sloppy drum sound haha.
How pleased were you with the sound of the album?
I would say at the time I finished the tracks very much so, because it was better than anything I had done prior to that, but you can't ever rest on any achievement can you? So now my demands on myself are elsewhere again and I would've probably done some things differently, but that's also the beautiful thing about this type of art I think, that at some point you need to let it go and it becomes a document of a certain moment or time period. And apart from some aspects of production, I think it justly captures my feelings of that time in which I recorded the songs, and that's the most important thing. It's really a mystical issue to me, like taking a photograph or writing down a dream. It's my emotional scrapbook really more than anything else, and it's trying to touch other's humanity through that.
Who influenced you the most and did influences change during the years?
I think there's too much music and other art that influences me which you can not hear in this particular project, or only in subtle details. But if I would have to look at it through that lens I would say that when I began with TWÏNS and for quite some time early Amen Dunes was a huge source of inspiration. I was never able to achieve that raw experimentalism, but those moves need to be learnt as well, especially working with yourself. It takes a lot to losen up entirely. Various African music styles are a continuous influence, in fact it's the first music I ever heard when I was born, Ethiopian tonality particularly fascinates me. And then over the last couple of years I sort of turned into this person that almost solely listens to Spiritual, Modal, Free and Soul Jazz. I think that didn't manifest so much in my music before, mostly because I'm not a professionally trained musician and lack theoretical background so I had too much respect to even approach it, but lately I feel that's changing, and I think that's a good thing. I just want to do whatever I feel like, who cares if I play it right and tight.
Oh well and The Beatles have been an omnipresence all through my life, but I'm not too sure whether you can hear particularly much of it. Then again, everyone in pop music has been influenced by them in one way or another. But the Esher Demos certainly lent me an aesthetic guideline in the past.
Let's end this interview with some of your favourite albums. Have you found something new lately you would like to recommend to our readers?
Alright, here come some all-time favourites from the top of my head, CAN – 'Future Days', Alice Coltrane – 'A Monastic Trio', Amen Dunes – 'Love', Pharoah Sanders – 'Karma', The Peace – 'Black Power', Fripp & Eno – '(No Pussyfooting)'. Uff, it's really hard to choose only a few when it comes to records though… to mix it up maybe some more recent favourites, Septet by John Carroll Kirby (and pretty much anything he does), Anadol – 'Uzun Havalar' (a mindblowing debut that came out on friendly Berlin tape label Kinship), 'Promises' by Floating Points with Pharoah Sanders and then I'm in a Bossa / MPB phase as of late, so maybe the self-titled one by Arthur Verocai.
Thank you. Last word is yours.
Practice random kindness & senseless acts of beauty! Love is God.
Klemen Breznikar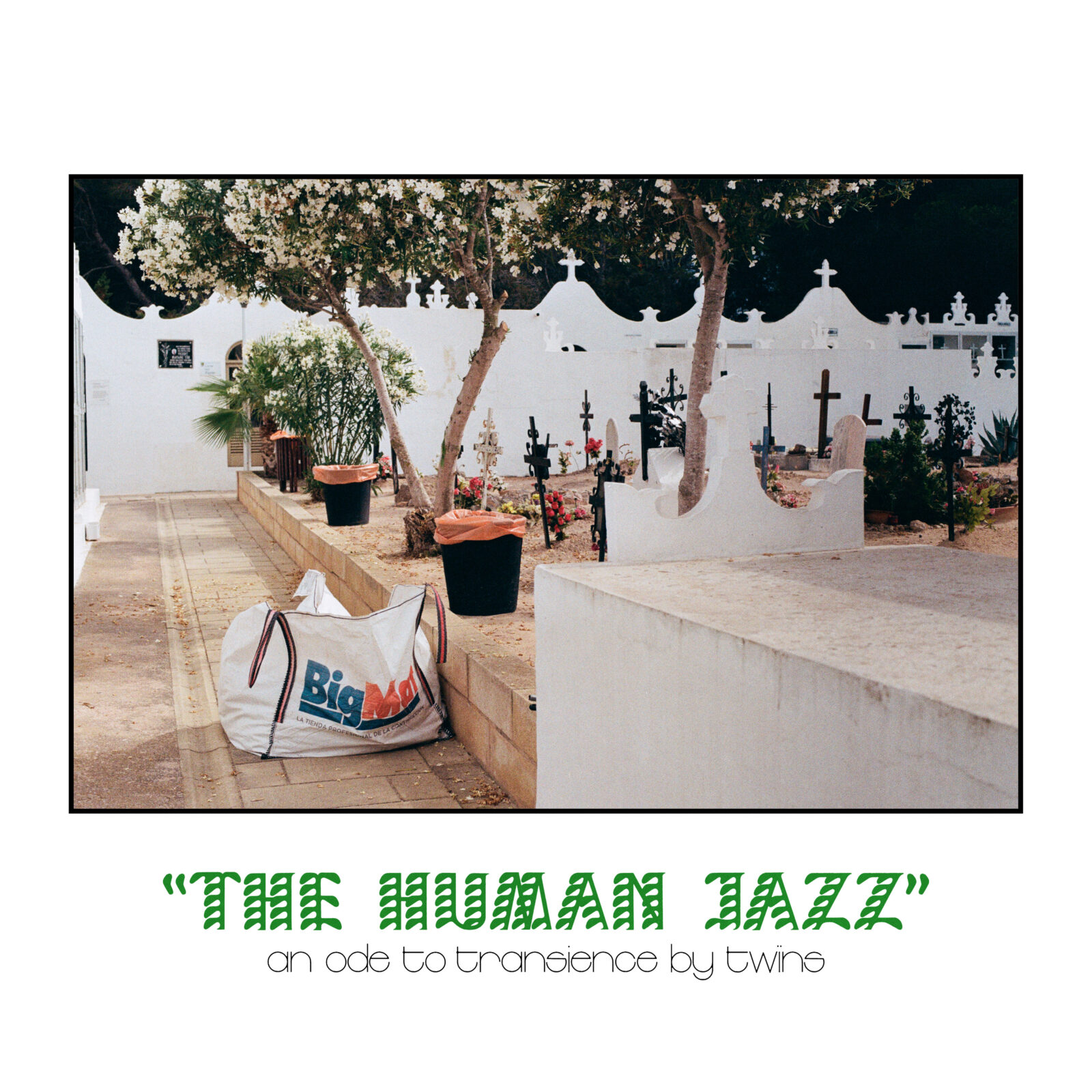 TWÏNS' new album, 'The Human Jazz' was mastered by Carl Saff, and produced, engineered and mixed by Miro Denck.
---
Headline photo: Neelam Khan Vela
TWÏNS Instagram / Bandcamp / Spotify / Apple Music
Earth Libraries Official Website / Facebook / Instagram / Bandcamp / YouTube / SoundCloud / Spotify
TWÏNS share 'Peace' Single/Video + 'Anatman' Instrumental B-Side | New Album, 'The Human Jazz'
TWÏNS Shares 'Transcend' Single + Music Video and 'Ocean Flowers' Non-Album B-Side | New Album, 'The Human Jazz'