The Dream Syndicate | Interview | New Album, 'Ultraviolet Battle Hymns and True Confessions'
After several reissues of vintage recordings, The Dream Syndicate recently released a new album via Fire Records. 'Ultraviolet Battle Hymns and True Confessions' blends vintage 'krautrock', Eno-like ambience, Neu-inspired rhythmic groove and a Californian sun baked sheen into their classic psychedelic, melodic, hue.
---
The Dream Syndicate have moved well past their early Velvet Underground influences and taken on British glam, German prog, and more. Featuring singer/songwriter/guitarist Steve Wynn, drummer Dennis Duck, bassist Mark Walton, lead guitarist Jason Victor plus their newest member Chris Cacavas on keyboards, plus guest appearances from Stephen McCarthy (of The Long Ryders) and Marcus Tenney's expressive sax and trumpet work.
"We didn't have the chops to resemble the original inspiration, so it all ended up sounding like us"
I've been a huge fan of your band since the first time I heard 'The Days of Wine and Roses'. It's extremely exciting to talk about your new deluxe 3xCD bookback. This newly remastered collection features a 1985 unreleased live album, demos and outtakes. What can you tell us about this 1985 album and why it wasn't released in its time?
Steve Wynn: To be honest, we didn't even know ​​about this recording until a year or two ago when our friend and archivist Pat Thomas found the cassette from the first time he saw us play. It really is a great document of the steps along the way from the time Paul B. Cutler joined the band to when we went in the studio to make 'Out of the Grey'.
Fire Records released it in January and it contains rare photos, interviews and extensive liner notes. Listening today, what goes in your mind hearing these energetic recordings?
I'll be honest. In older times I would have said it was my least favorite of our albums. I don't know, there were things about the way records were made back then—that icy sound of digital reverb and gated drums—that turned me off. You can hear it in most records of the era. But the remastering job was so excellent and stripped the songs down to the way they sounded when we played them. I've really turned the corner on the album and fully dug it now. And it was nice to see the interviews in the liner notes—I tend to be the one talking about the band all the time and it was cool to see what everyone else had to say, almost like attending my own wake.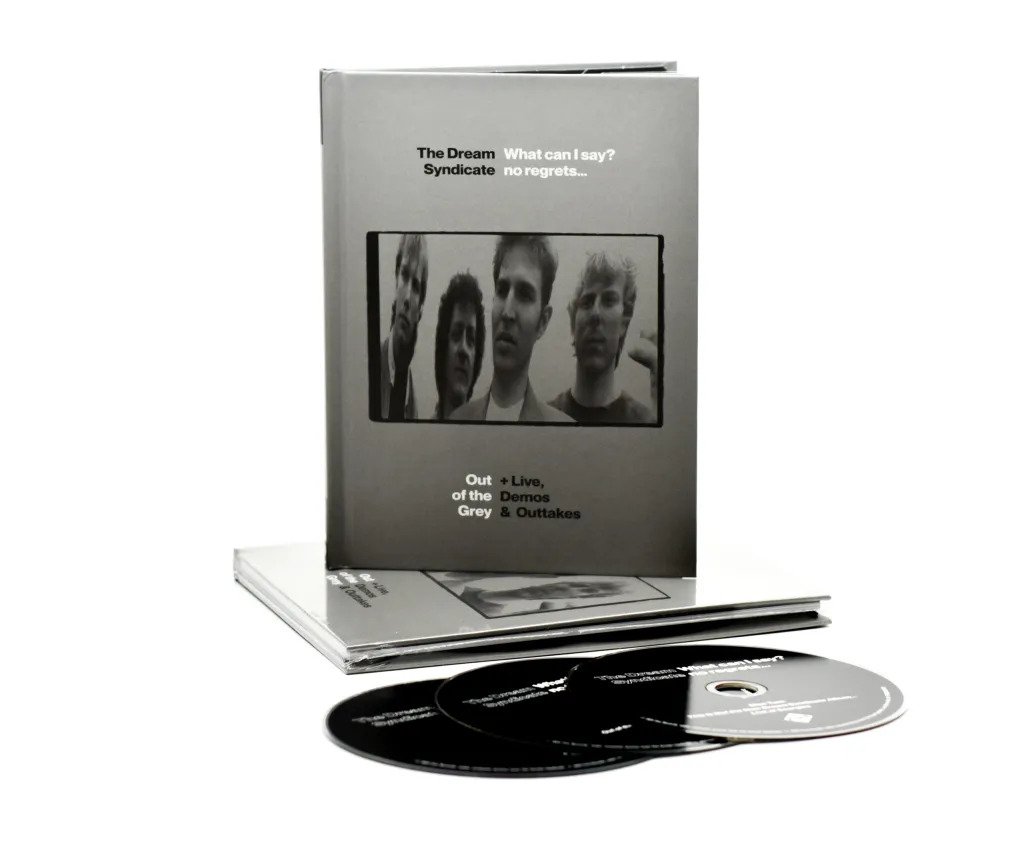 The collection is newly remastered. Was the process difficult? How happy are you with the sound?
Very happy with the sound. It really was a rediscovery for me and, from what I'm hearing, for many of our fans as well.
I find it incredible to hear 34 unheard recordings from your band. Would you like to share some insight about those tracks?
A&M had us do a lot of demos before they would give us the green light to make the record. They had a great studio on the company lot and we had regular access. As you can hear from the recordings, we were already in full swing, ready to make the record but there was something they weren't hearing. Finally, we told them we needed to get a record out to get back on the road and keep actually working and they very kindly let us go. Now, a lot of those tracks on the reissue box set are covers we did in the studio just for fun, just to blow off a little steam. They're hardly polished or essential but they do show our penchant for trying out things to help us get in the mood for the task at hand.
Let's talk about the early days of your time with Suspects. You released a single 'It's Up To You' and a demo tape back then. These days Suspects are considered as one of the first new wave bands coming from California. What would you say were some of the main influences that resulted in your sound?
We were most definitely amateur musicians (aside from our bass guitarist Steve Suchil who was older and had more experience as well) and we were enthralled by the punk rock and new wave music that was happening all around us. Our fandom would make its way into my songs and our way of playing. One week we'd be into Talking Heads, the next it was Graham Parker, the next might be Blondie. We didn't have the chops to resemble the original inspiration, so it all ended up sounding like us. We were learning as we went along.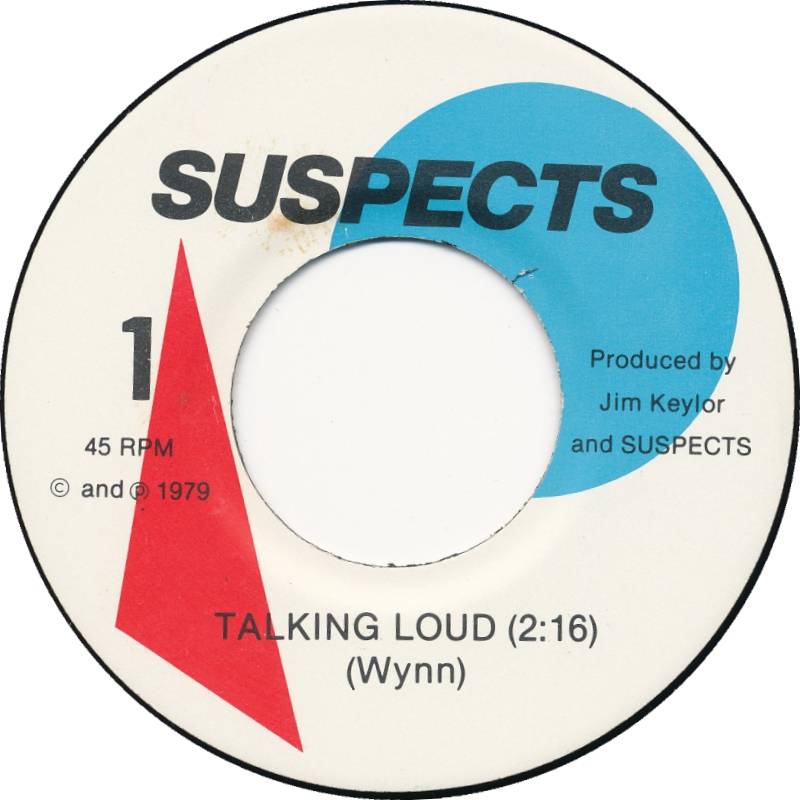 I always wondered about 'That's What You Always Say' / 'Last Chance For You' by a very short lived band called 15 Minutes. Please tell us more about it.
When I was 20, I got a four-track reel to reel recorder, a Teac 3340, and also a little drum machine called a Dr. Rhythm. I did a lot of writing and recording and experimenting in my father's basement where I lived at the time. There's all kinds of wild stuff that should really come out one day—some covers, some originals that never came out. Anyway, the one song that stood out for me was that version of 'That's What You Always Say'. I carried the cassette around with me everywhere and would play it for people and finally when I got together with Karl and Kendra we started playing it and that was, I guess, the beginning of our sound and style.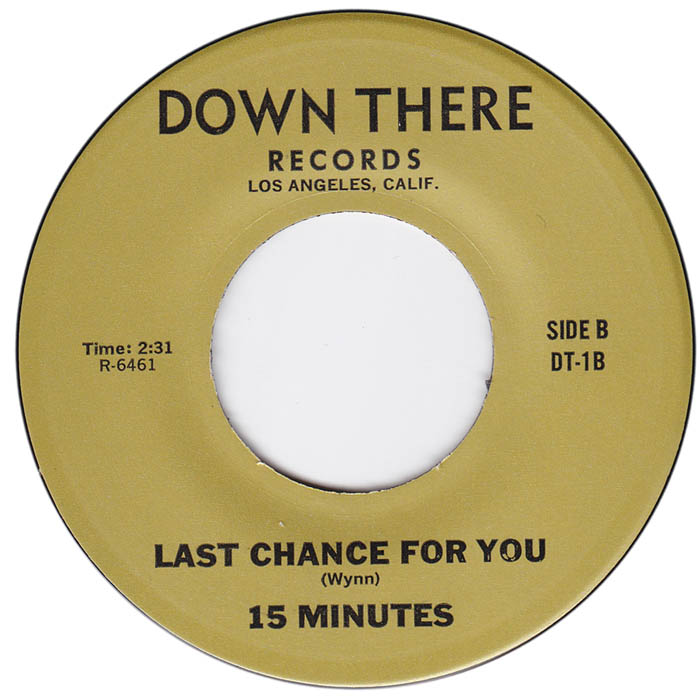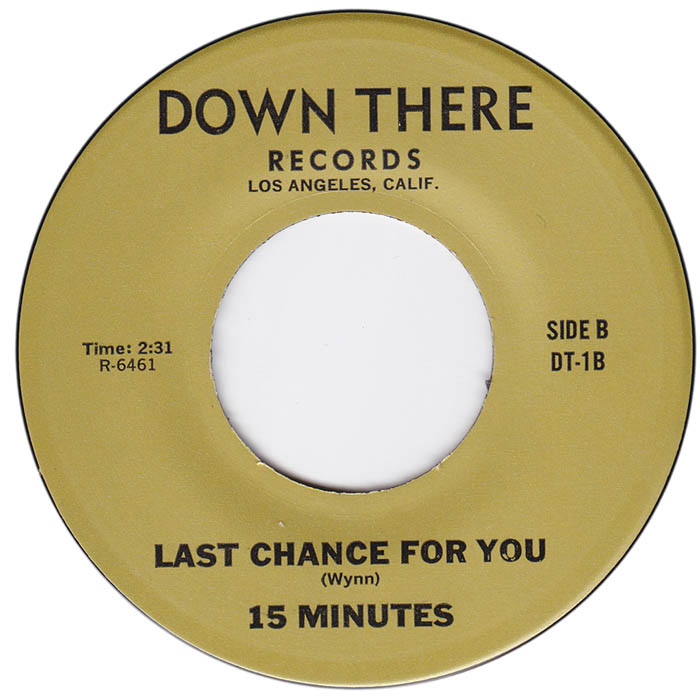 You ended up in Los Angeles rehearing with Goat Deity. How did that evolve into forming a new group named after Tony Conrad's early 1960s New York experimental ensemble?
Well, that's definitely a version of the story. Goat Deity was a short-lived project that I had with the sisters Kristi and Kelly Callan who went on to form Wednesday Week. We just rehearsed in the basement and did one show in their mom's living room. So, hardly what you'd call a real band. But we were looking for a bass player at some point and Karl answered our ad—it's what brought us together. And that led a few months later to Dennis Duck who came with drumsticks and his Tony Conrad record!
Stylistically you were set apart from other Paisley Underground acts. If The Rain Parade, The Three O'Clock, and The Long Ryders were listening to a lot of Love and The Byrds, your reference points were somewhere else. You were a much more experimental band in the style of Velvet Underground. Do you agree?
Yeah, we were the dirtball weirdo brother in the paisley family. But all of those bands felt like kindred spirits. Even though we all staked out our own territory, we had more in common—things like guitars and 60's garage influences—than we did with anyone else in the local or underground scene in general at the time so it made sense that we all started hanging out and playing shows together. We were all enthusiastic mutual fans even if our styles were coming from different places.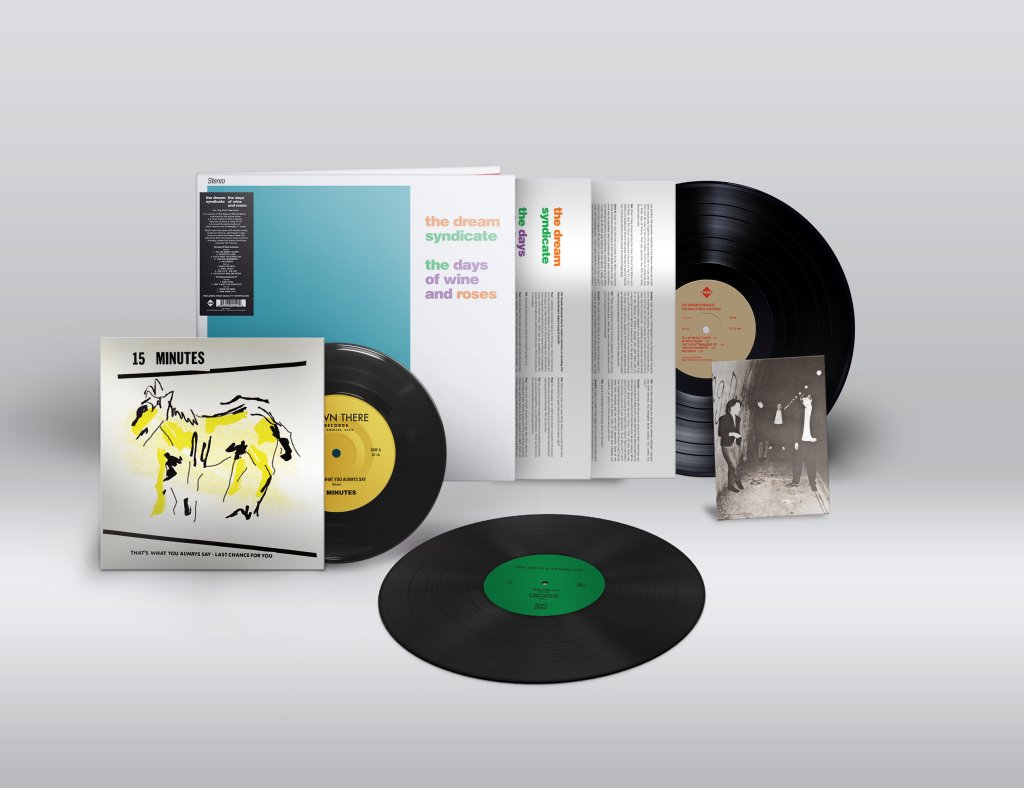 Your debut album is one of the most important alternative rock albums ever made. Did you realize back then that you're doing something very special, something that will have a lasting impact on future generations of independent rockers?
Oh, we knew. I mean, we couldn't have known the exact story that would follow or that I'd still be talking about the record 40 years later but we all knew it was something special, the kind of record that the four of us would have loved and played nonstop if it was made by someone else. We knew it was the epitome of what we had set out to do from the first rehearsal. That's a good feeling and not always the case when you finish making a record.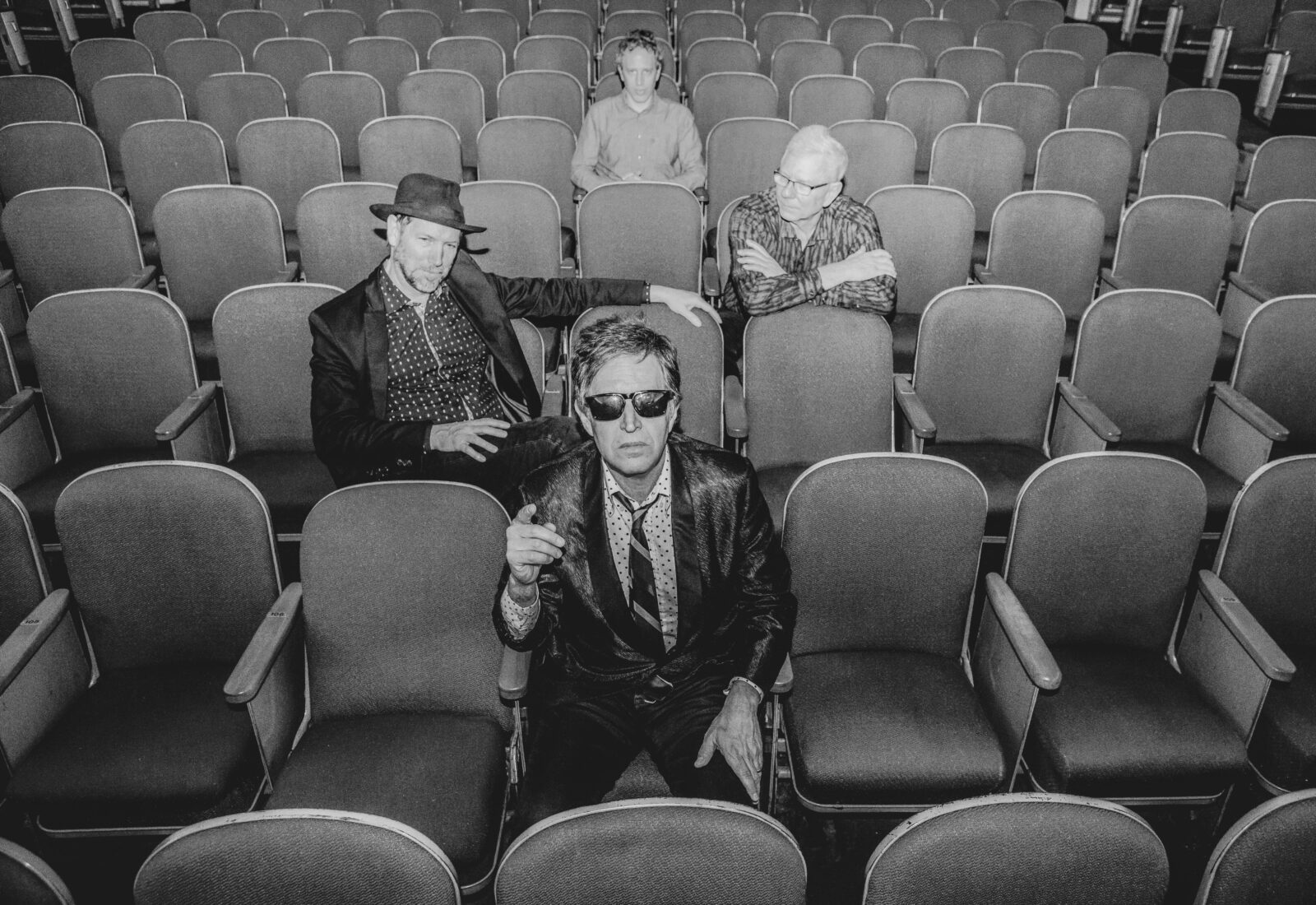 Would you mind sharing a few recollections from the recording sessions of 'The Days of Wine and Roses'?
Sure. Slash Records and our producer Chris D booked a midnight to 8am session at Quad Tech Studios in Hollywood for a discounted price. It's hard to imagine these days that a band would book a time slot like that but back then there was less delineation between night and day in the rock world. We all came from our day jobs and knew we'd have to go back the next day at the end of our session but I don't remember being tired at all because we were so excited. And we just blasted out all of the songs by the time the sun came up. The next night I did a few vocals and overdubs and then we mixed the whole album on the third night. I guess I didn't sleep much that week. I'm eternally grateful to Chris D for not only signing us to the label but also for standing back and just letting us do our thing. His genius as a producer was in what he didn't do rather than what he did.
What did the transition to record 'Medicine Show' look like?
It was more of a gradual transition than the differences between the two records would suggest. We already had the title track and 'Still Holding On to You' when Kendra quit and her leaving made us a very different band, less Velvets and more Crazy Horse for lack of a better description. We also started getting better at playing and that came out in the music as well. And then finally Sandy Pearlman came aboard and that led to the biggest change of all. He had a very cinematic widescreen approach to music and it fit the songs in a way that we couldn't have even known when it started. He was really an undeniably big influence on the record and our evolution, much of which we promptly stripped away when we moved on to the next album and band lineup.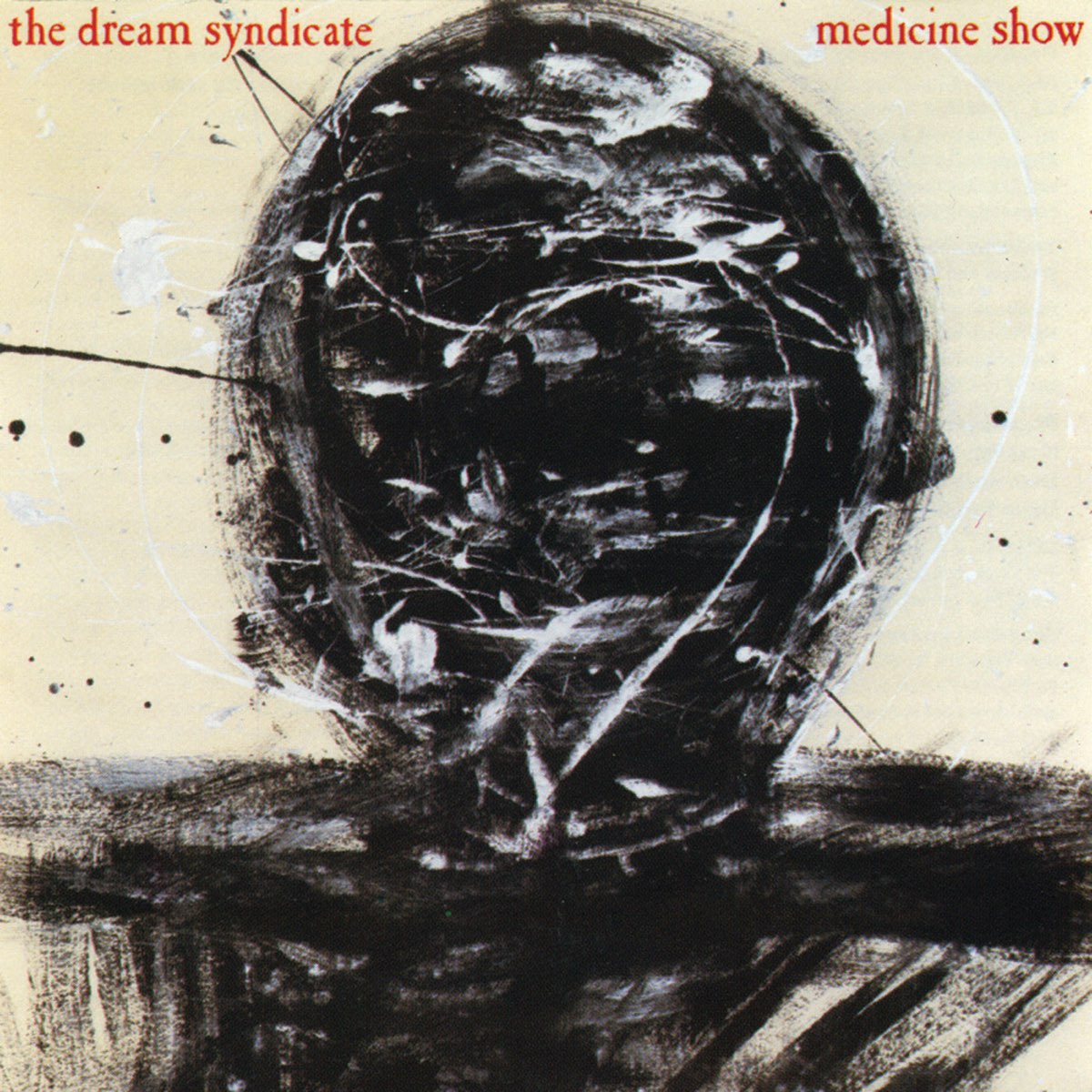 The change of personnel led to a quite substantial change of the style.
Always. Kendra to Dave Provost, Dave to Mark Walton, Karl to Paul Cutler—we really changed as a band with each of these lineup changes. It's one thing I really like about the new era of the band—we've kept the same lineup since 2012, adding Chris Cacavas and occasionally Stephen McCarthy along the way and it's allowed us to evolve more organically than the first time around.
2012 was an exciting year for you. How did the reformation come about?
There was a benefit festival concert in Bilbao that a friend of mine put together that I really wanted to play. At first I tried to do it with my solo band and then with the Baseball Project but members of both bands were busy at the time. I just had the crazy spontaneous idea to suggest The Dream Syndicate without even knowing if any of the members would do it. The promoter was, needless to say, surprised and very enthusiastic. Mark and Dennis were as well. And knowing that neither Karl nor Paul would be up for it, I asked Jason who had been playing those songs with me in my solo band for the previous ten years. He and I had the kind of chemistry and improvisational style that was key to the band's origin, and it was a perfect fit from the start.
Tell us about the making of 'How Did I Find Myself Here?' and 'These Times'. How do you usually approach songwriting?
After five years of reunion shows that were completely based on nostalgia and the old songs, we felt that the only way forward for the band would be to introduce new material and allow our style to evolve to incorporate the way we had been playing on stage, a trippier, punkier and more psychedelic approach.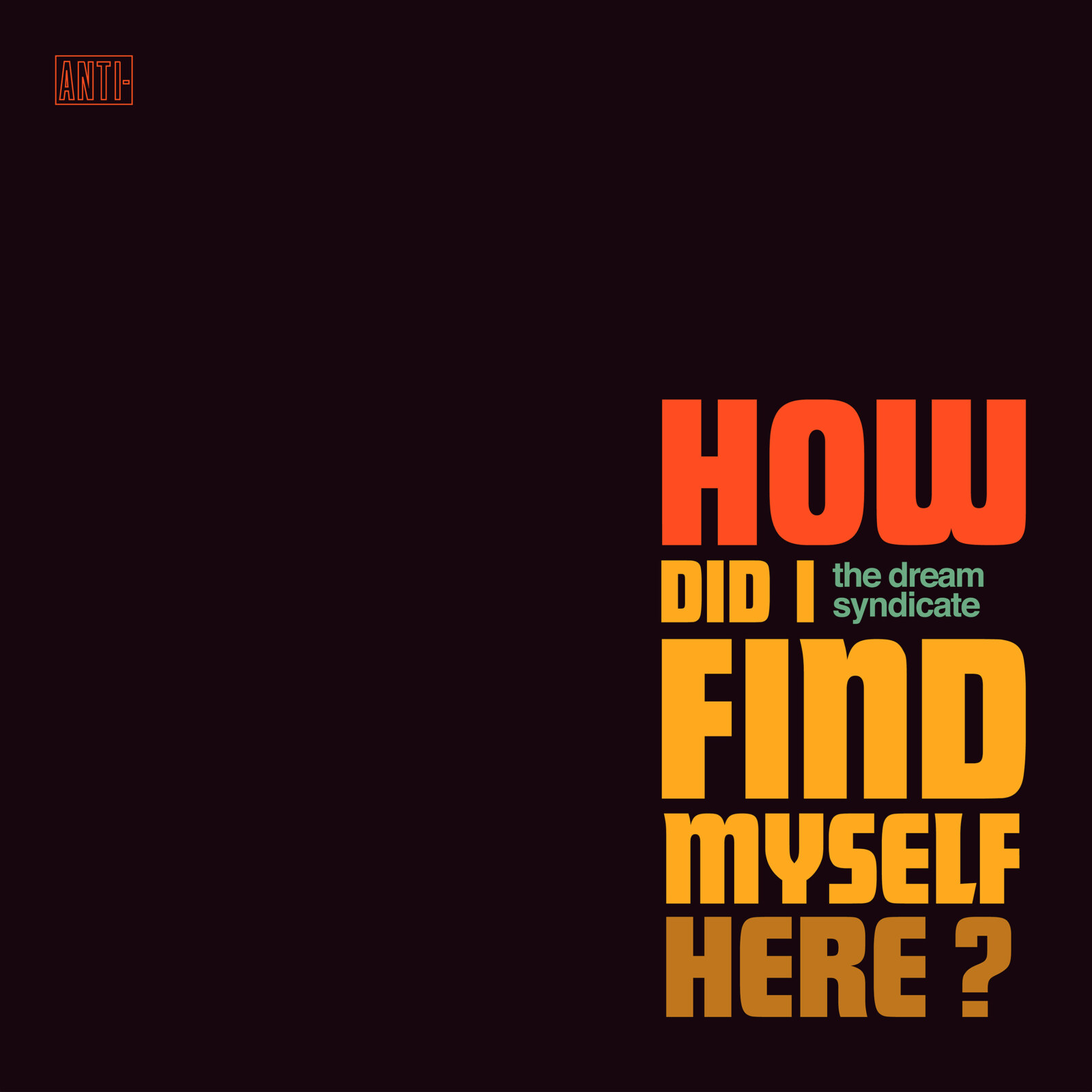 We went into the studio with the agreement that we would only release the results if we thought they were really great and would otherwise shelve the recordings and most likely stop performing as The Dream Syndicate for a while. The session was a breeze—easy, fun, surprising and productive. And much of the inspiration came from Chris Cacavas who entered the studio with us as a non-playing producer and left the session as a full member of the band based mostly on the great stuff he played on the title track. That one song really showed us the way forward and the kind of band we wanted to be for the years going forward.
'The Universe Inside' is not the Dream Syndicate album I'd expected. You completely surprised me with a full throttle acid drenched adventure.
That record came from a jam session at 1am during the recording of our second comeback album 'These Times'. We had finished a full 12-hour day of recording and our friend Stephen McCarthy of the Long Ryders dropped by the studio to hang out and have a beer with us. Rather than sit and talk, we decided to play some music and we just kept going and going. I found myself listening to the jams constantly in the year that followed and had the idea to add lyrics and melody and various structure and found there was a definitely unintentional logic in the way we all reacted to each other, choruses formed, hooks made themselves clear and in the end it no longer felt like a jam but rather a very intentional and ambitious construction like we had meant it to be that way all along. It's truly one of the 2 or 3 best albums I've ever been a part of in my opinion.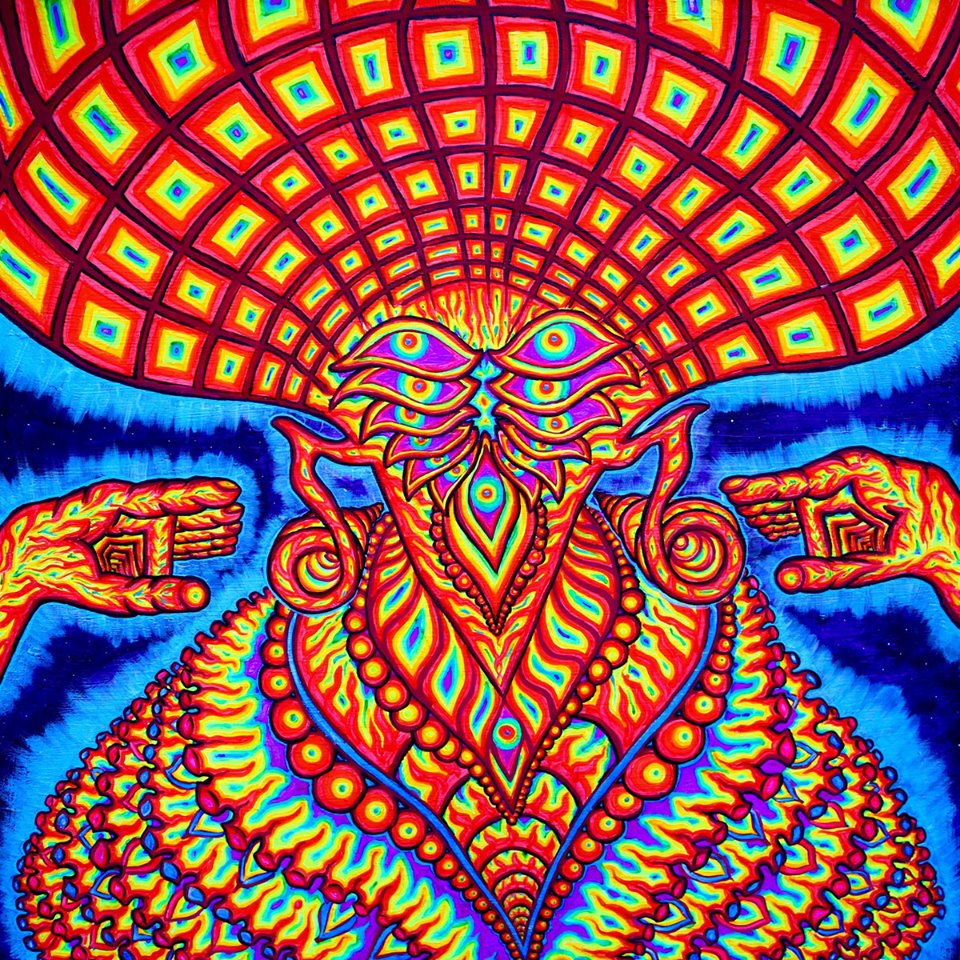 Do you feel that psychedelic substances had any impact on who you became as a musician?
Not to any great extent, although one particular acid experience a few months after making 'The Days of Wine and Roses' where I listened to the Butterfield Blues Bands' 'East West' over and over for hours and hours definitely led to 'John Coltrane Stereo Blues'.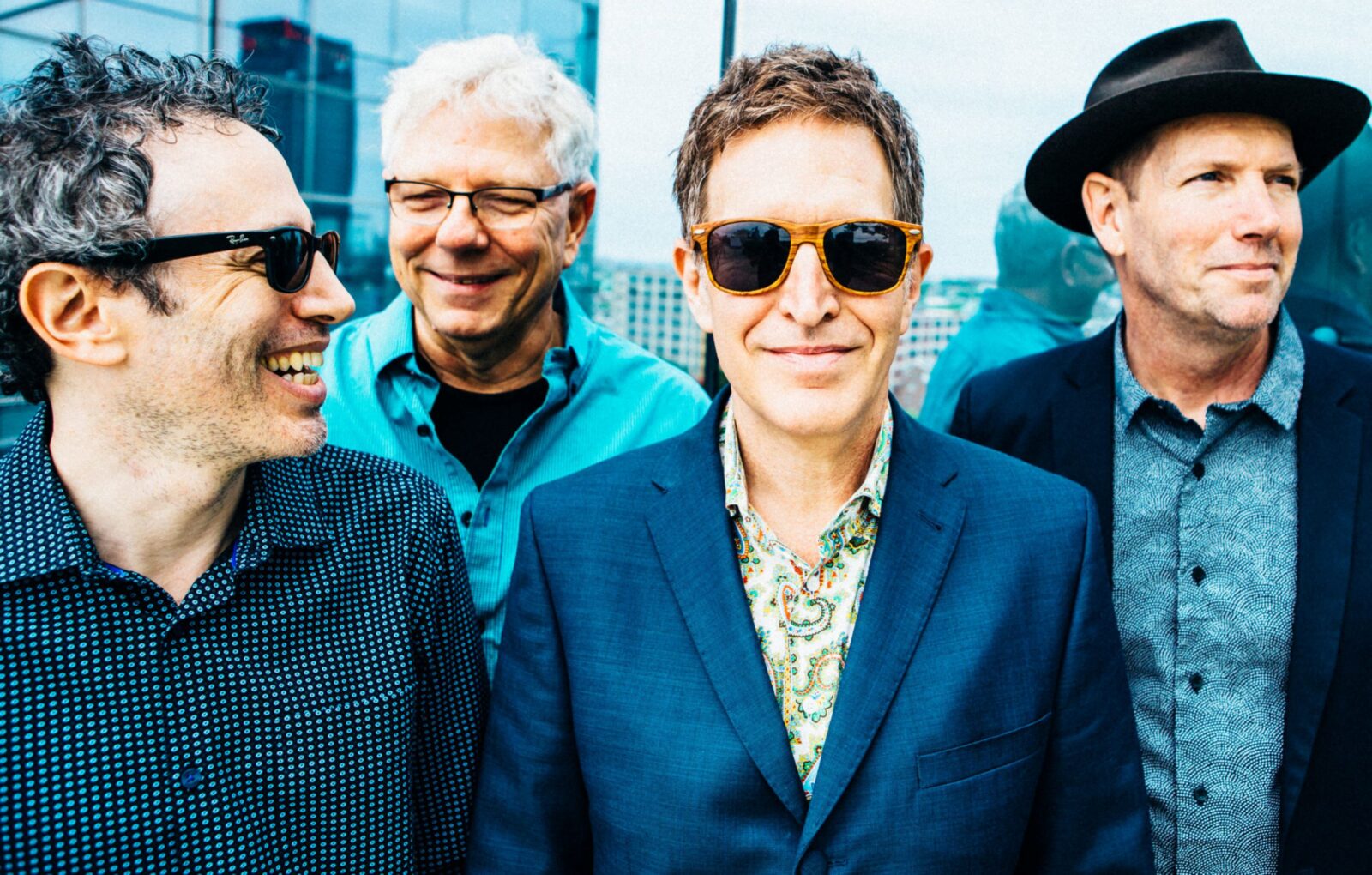 "To imagine a needle dropping on a record and imagining the sound I'd want to hear"
One of the things I value the most in your career is that you're playing music you want to hear…
You nailed it. That's been true from the start and one of the reasons our style and sound has evolved so much over the years—because our tastes and music in general has as well. We get excited by new or newly discovered old things, and it filters into what we do. Mostly, as you say, we just make the music we want to hear but can't so easily find elsewhere. One creative device I remember using as a songwriter and also bandleader in the past was to imagine a needle dropping on a record and imagining the sound I'd want to hear. It's a little trick that works very well for me.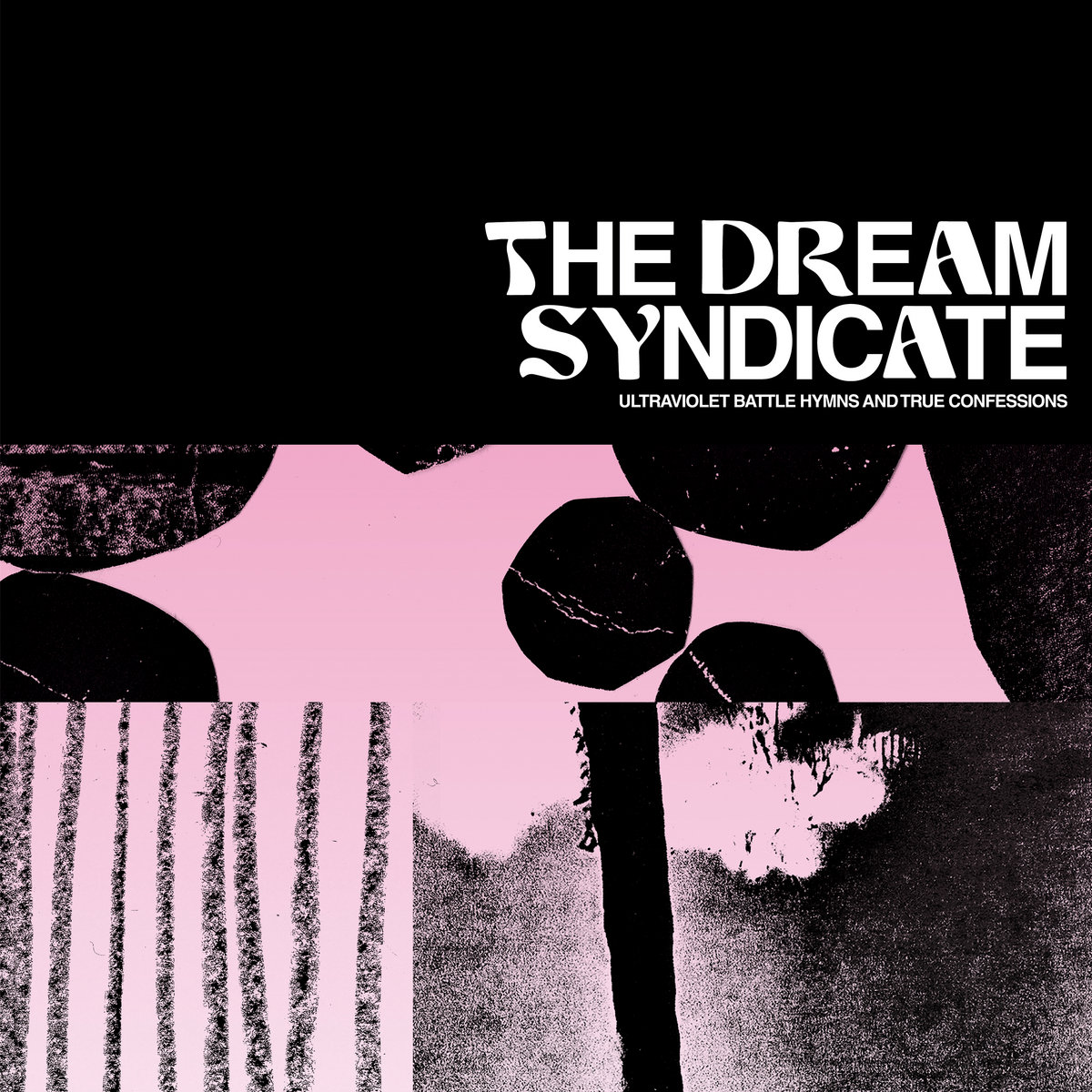 What's the story behind 'Ultraviolet Battle Hymns and True Confessions'?
The biggest story is just that it's the sound of the first time we'd been in the same room making music together since the beginning of the pandemic. Like everyone, we had our own post-2020 reunion story and you hear it in the music. We made it in July of last summer which was a lucky break in the Covid story before it reared back and shut things down again so the timing was lucky. Anyway, we just had a good time playing some new material and some revamped older songs and the diversity of sounds and styles reflects our enthusiasm of wanting to do everything and anything that would excite us at any given moment during the seven days we spent in the studio together.
Would you like to share some further words about it?
Only that I'm a sucker for symmetry and I'm tickled that both the 80's version of the band and the current one have now made four albums. And we did this current batch in two fewer years than it took us to make them back then. Also, as I mentioned before, I do like that the five of us have been a constant through all of those last four albums and the evolution of sounds feels more natural.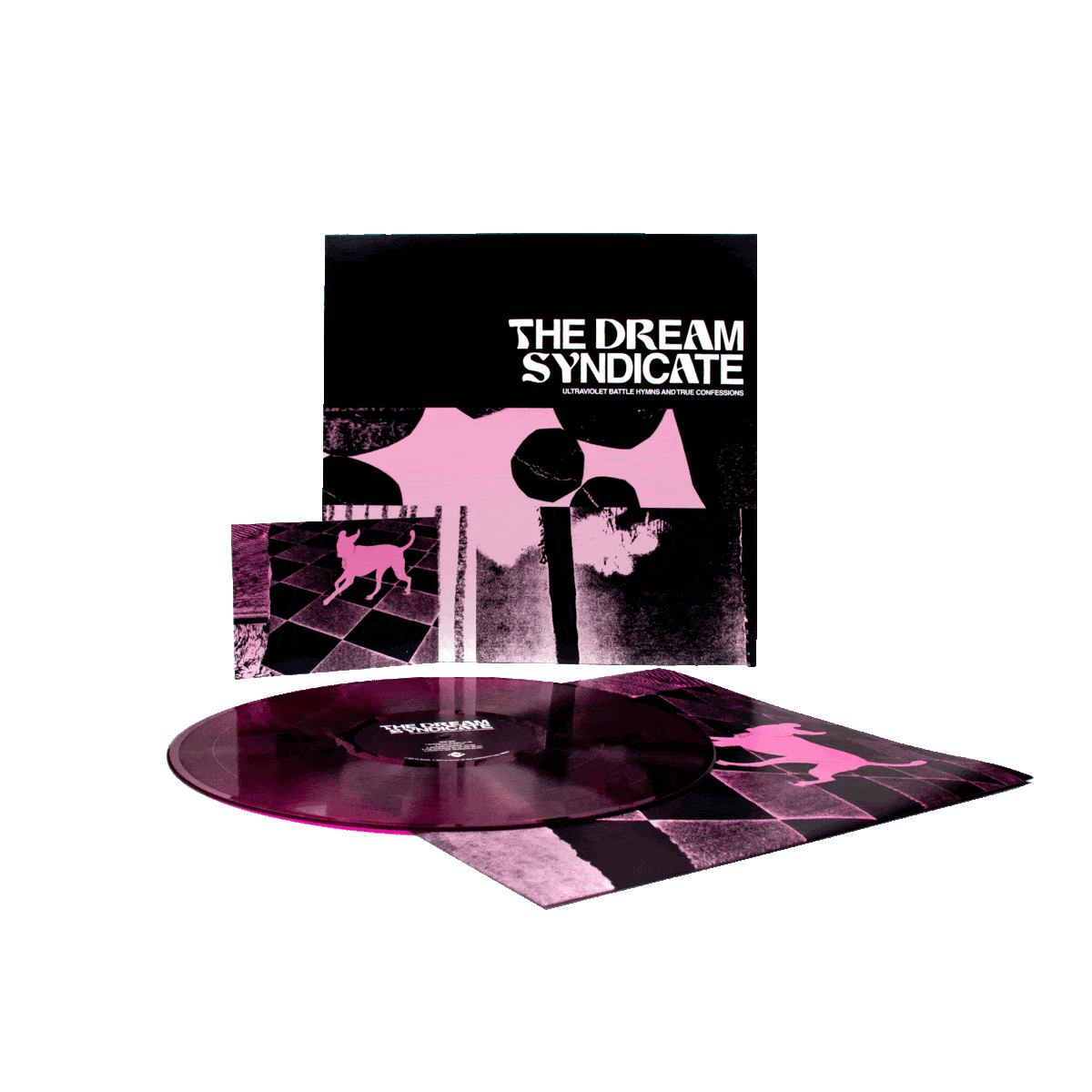 Are there any future plans for the band? How's this last year under lockdown been for you? Have you found the isolation creatively challenging or freeing?
We'll be touring throughout 2022 supporting the new album and also the 40 year anniversary and box set reissue of 'The Days of Wine and Roses'. It will be nice to offset who we were with who we are each evening on stage. And then? Who knows! I'm just delighted that one impulsive decision in 2012 has taken us all the way to 2022.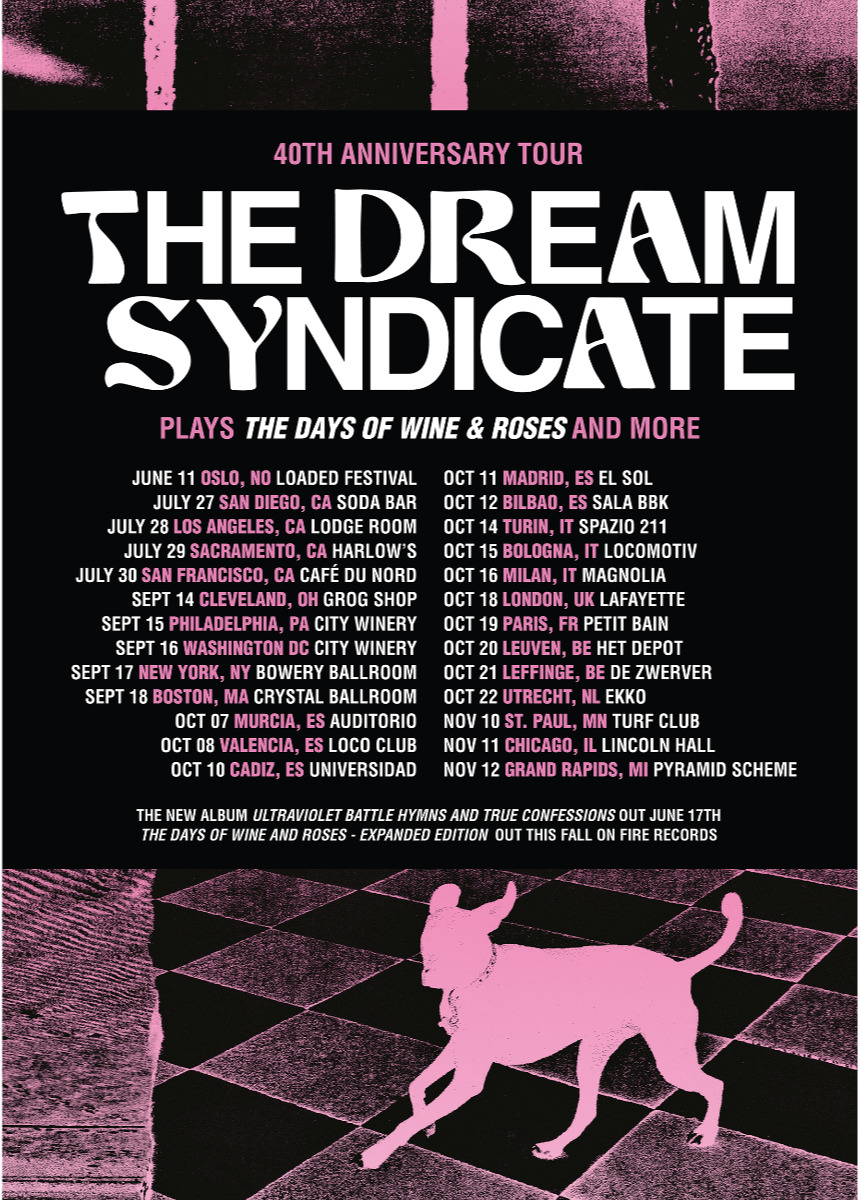 Let's end this interview with some of your favourite albums. Have you found something new lately you would like to recommend to our readers?
Well, it's only been one day since it came out but I can already tell I'll be loving the new Kendrick Lamar album. Otherwise, I've found myself drawn to the current reinventing of the singer/songwriter form, people like Kurt Vile and Bill Callahan and Bonnie "Prince" Billy, none of them particularly new names but all still evolving nicely. Otherwise, it's a whole lot of jazz and R&B. Listen to 'The Universe Inside' and guess what I've been listening to and you'll probably be correct.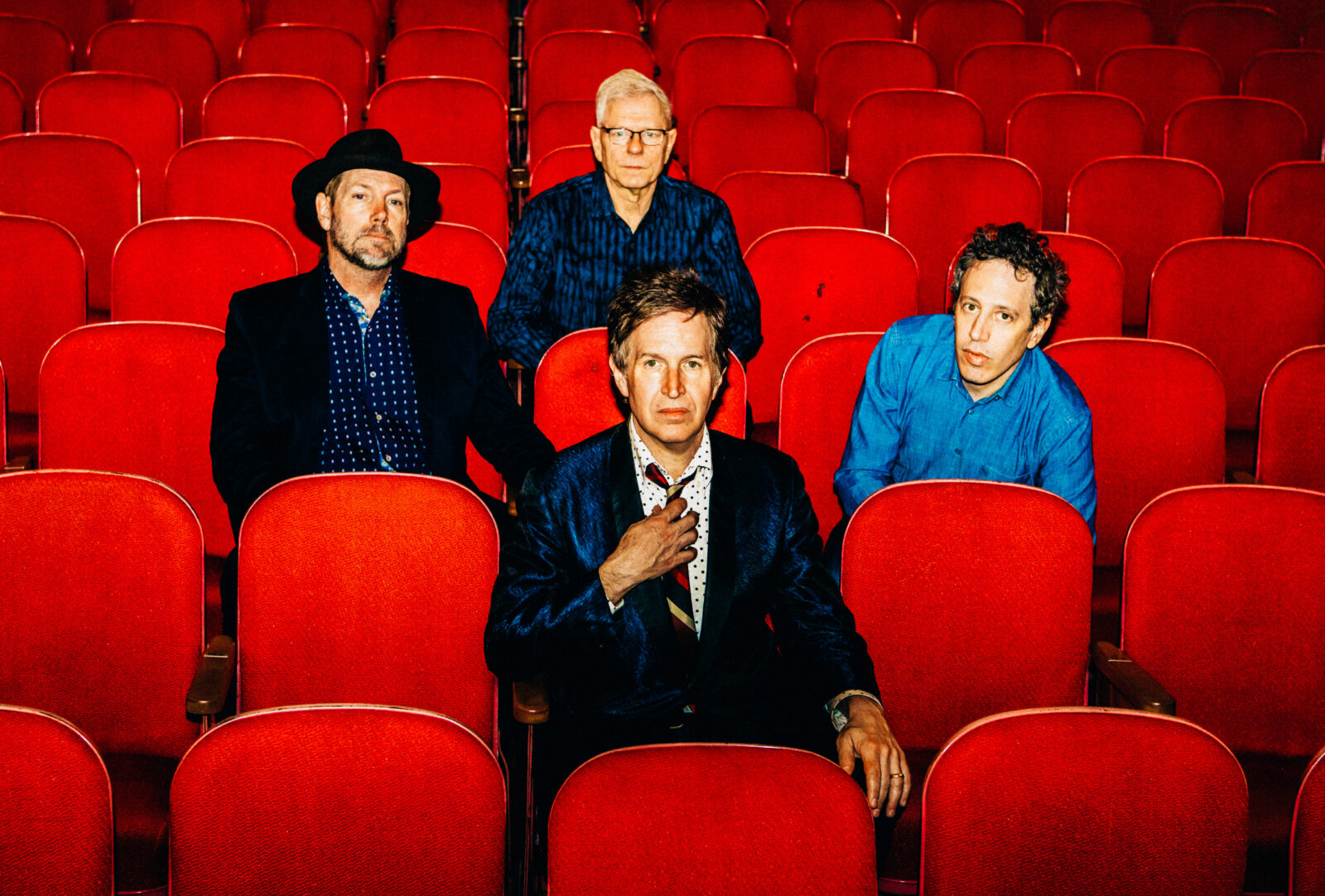 Thank you. Last word is yours.
Hey, we were a psychedelic band from day one, changed over the years and we've come full circle to embracing our psychedelic roots so it's really nice to be able to talk about it all in It's Psychedelic Baby! Magazine.
Klemen Breznikar
---
Headline photo: Chris Sikich
The Dream Syndicate Official Website / Facebook / Instagram / Twitter / Bandcamp / YouTube
Fire Records Official Website / Facebook / Instagram / Twitter / Bandcamp / YouTube / Soundcloud / Spotify