The Dream Syndicate – 'The Days of Wine and Roses' (2015)
The Dream Syndicate emerged out of California's early 1980s Paisley Underground scene, but stylistically they were set apart from the other acts involved in the movement.
---
While their peers like The Rain Parade, The Three O'Clock, and The Long Ryders had clearly been listening to the likes of Love, The Byrds, and Buffalo Springfield, The Dream's Syndicate's reference points were less obvious. And if their sound made you think of any record from the 60s, it was The Velvet Underground's White Light/White Heat. They were an experimental band driven by a sonic guitar attack; less flower, more power. At the time they would have been better paired on a bill with Sonic Youth than with any of the other bands associated with the scene out of which they came.
The band's first full-length album, '82s's The Days of Wine and Roses, is not only one of the highlights of the Paisley Underground scene, but one of the most lasting alternative rock albums made during an explosive time for left-of-center music. With Steve Wynn's Lou Reed vocal style and Karl Precoda's scorching guitar blasts, along with the bass playing and occasional singing by the enigmatic Kendra Smith, and propulsive drumming by Dennis Duck, it's a timeless album on which nearly ever other song is a classic. In 1982 it was a cacophonous siren's call, and it more than holds up now.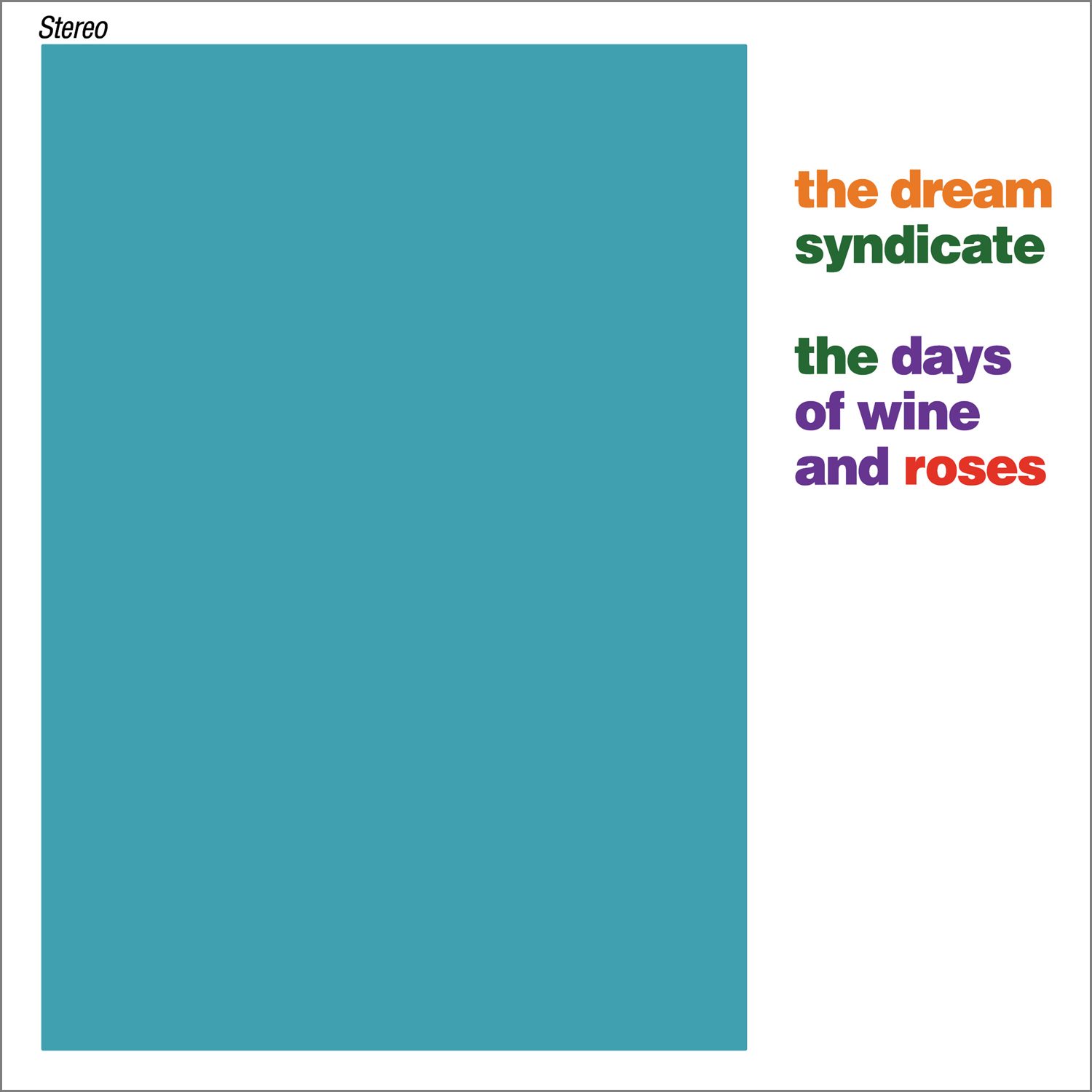 Omnivore's reissue of the album includes six bonus tracks, all of which come from rehearsal tapes made by this original lineup of the band. These songs aren't as fully realized as what's heard on the completed album, but they are spirited, freeform sessions that fans will appreciate. The liner notes are largely made of remembrances of the band by members of peer acts.
– Brian Greene
---
The Dream Syndicate "The Days of Wine and Roses" (Omnivore Recordings, 2015)