Void Records
Here's the story of Void Records, a label that reissued many Psychedelic Rock releases from 60s and 70s. Formed by Brian Hulitt.
---
I was born Brian Hulitt March 8, 1956 in little ol Millville New Jersey and as a child really had no musical  interest per se. It was the mid 60's at the time and in South Jersey little rock n roll outside of Elvis was coming my way. My mom did buy me a few 'hip' records for my seldom used turntable like Roger Miller and Allan Sherman, not your wig flippin artists. I saw the Beatles on Ed Sullivan and thought "wow what the heck is this?". But what really got me into the music was when I saw The Who on The Smothers Brothers show… WOW! My mom bought me The Who Sings My Generation and from there on I was a record collector!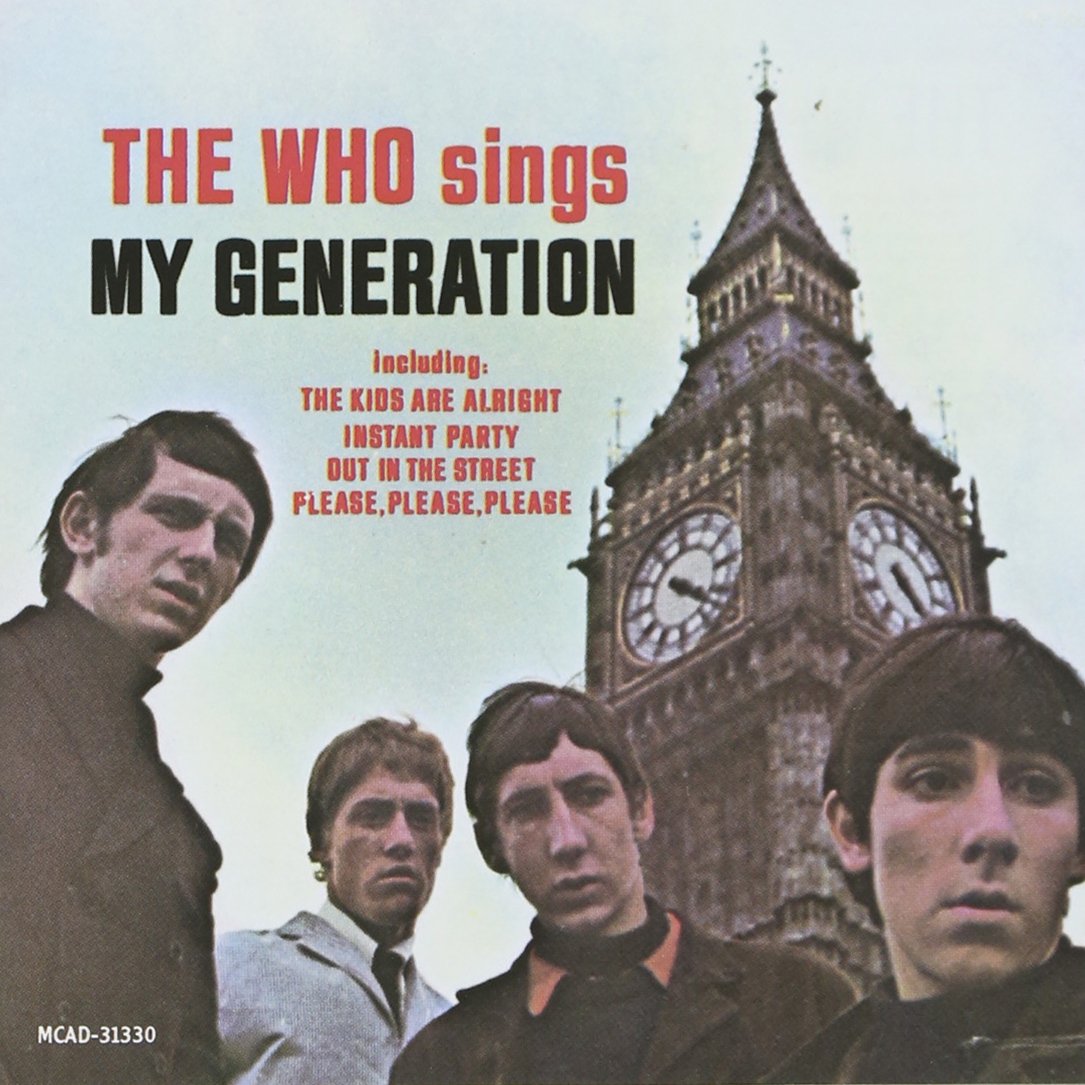 "The first 'psych' record I purchased was The Chocolate Watch Band's 'No Way Out'"
As the years passed my collection was growing pretty large and I had every album by all the mainstream artists, The Who, Stones, Beatles, Zep, Floyd, Dylan, Tull, Yes etc…. By the time the 70's unfolded and I started being exposed to some psychedelic drugs. I had purchased every record by most artists I knew, and I began searching  for more. There had to be more! In 1980 my wife JMVoid and I were married and her voyage into the Void began. Together we combed through flea markets and used record shops for that fringe record that I hadn't heard. In the very early 80's I wrote for lists that were advertised in the back of Goldmine. Little did I know what was going to come of it. I remember the first 'psych' record I purchased was The Chocolate Watch Band's No Way Out (interview) and from there it grew rapidly. Elevators (interview), Kak (interview) and the Moving Sidewalks (interview in Issue #1 – sold out) followed as I was getting the 'underground' lists from all over the place. During this period I met another lost psoul of psych Dan Balcer and through the years he found many records for me. I remember purchasing a C.A. Quintet (interview) at a farmers market then!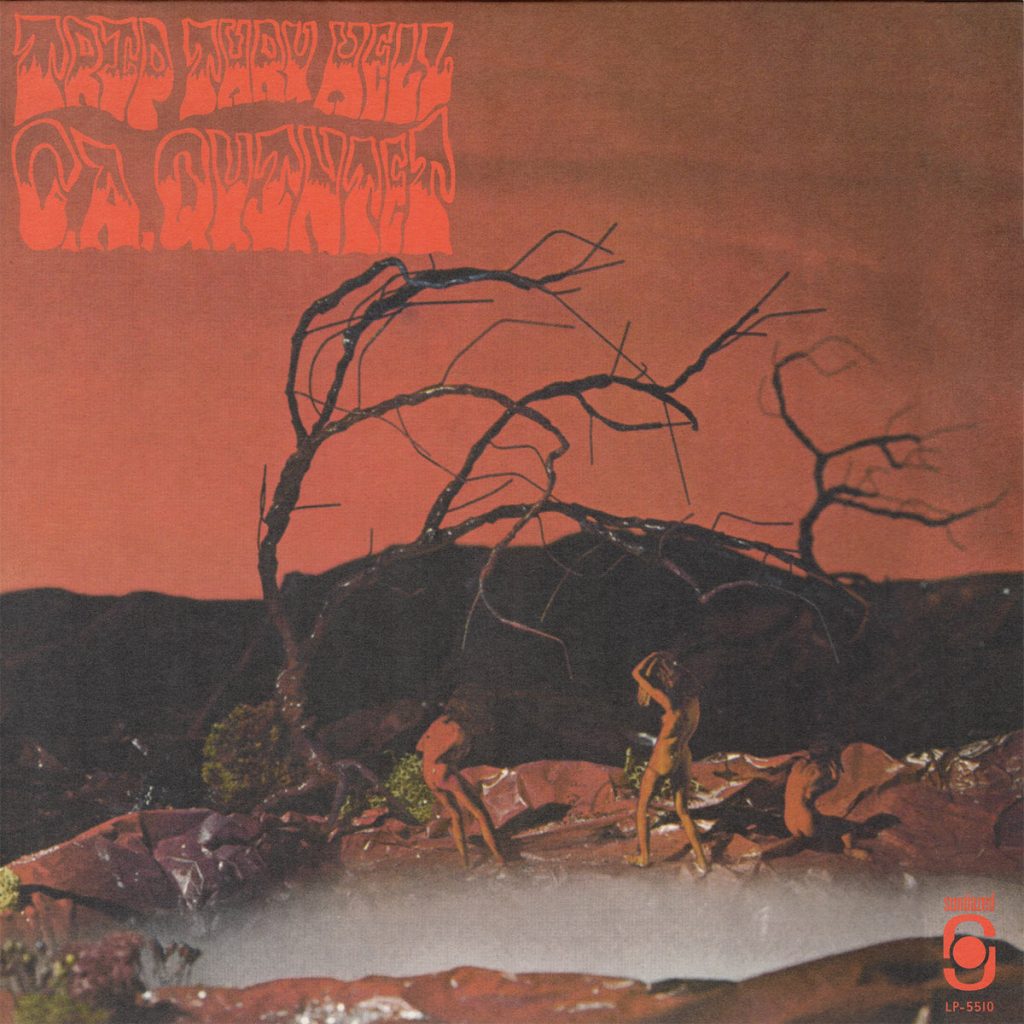 "We fill the Void in Your collection!"
I was a hoarder concerning my record collection and purchased multiple copies of the albums mentioned above and in fact I had 10 copies of the Moving Sidewalks at one time. I decided to start my own mail order catalog and start making some money. So I put an ad in the back of Goldmine and received responses from collectors all over the world. Before long I had quite a mailing list and found myself to be quite good at writing descriptions about rare psych albums. At this point the list was just under my name, no Void records mentioned. At this time I was the Plant Manager of a Christmas Company during the day and I was always raving about the Morgen (interview) album to employees and family. Occasionally I had some of my workers assemble and stuff my 'underground catalogs' into envelopes. My secretary at the time gave me some "Welcome To The Void" return address labels for the mailers I was sending out. This was later to be the birth idea of Void Records! "We fill the Void in Your collection!" became our slogan and still is today.
Around this time I started seeing 'bootleg' reissues of many of the psych heavy hitters. This really upset me, my thinking being why can't it be done legitimately where the band gets some copies and some cash. Doing reissues isn't a windfall but you can still make money doing it correctly. Rockadelic Records (interview) was an influence to me with their reissues during this period and I would say they were the biggest. At this time I became a 'bandtracker' as well, searching and calling lists of names on the back of rare albums. My goals being twofold, buying some originals if available and talking to bands about doing legit reissues. My wife Janice went to the library faithfully every day to obtain lists of names and numbers for me to cold call that evening. None of this could have happened without her! As we had towards our 40th anniversary I don't know what I would have done without her. I had heard thru the grapevine that the going rate to pay bands for reissues was $750-$1,000 in cash and 25-50 copies of the finished (500) project. So I set out with that mindset. Over the next few years I spoke to many many bands and agreed to do with reissues with many. I also scored quite a few rare original albums during this period some of which are put away in my own collection. I really liked the Sweet Toothe Testing album and that was targeted to be Void01. For some reason I didn't like the cover and redesigned it to my own liking and the bands approval. The back cover stayed the same as well as the insert. Shockingly this reissue with my design on the cover was later bootlegged itself. I decided to go the artsy route with the album jacket and used the then popular paste on cover concept for the LP. I still needed a place to get the record pressed and was referred to someone. This was to be my first experience with Mus I Col Recording. Over the years Warren Hull has manufactured all of the Void releases and I have found him easy and pleasurable to work with. Thanks Warren!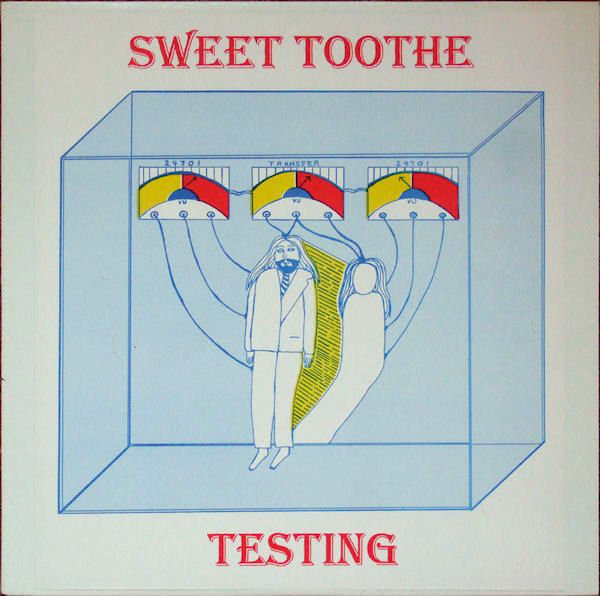 Not really knowing what I was doing at this point and just getting started in the reissue market I lost some money on this project but Void Records the label was off and running! Soon after followed Sainte Anthony's Fyre (interview), Holy Ghost Reception Committee #9, Bolder Damn (interview), Dryewater and Soutar's Lavendar Daydreams all with paste on covers and extras added when I could. For Sainte Anthony's Fyre I dealt with Tom Nardi of the band, for Dryewater Shaye Drye, Holy Ghost Mark Puelo and all of the band on Bolder Damn. So my mail order catalog now not only featured the big rarity psych pieces but my own reissue line. While these reissues all sold out my next set of reissues are probably regarded as my best. The Hunger Lost Album (interview), Plastic Cloud, Jarvis Street Revue in gatefold, and It's All Meat gatefold. Both of my wonderful little Voidlings were born at this point and were quickly introduced to underground music and the indie reissue gig, I remember having an assembly line of Janice, Jenna, Brett and myself putting Dryewater together and listening to that great album!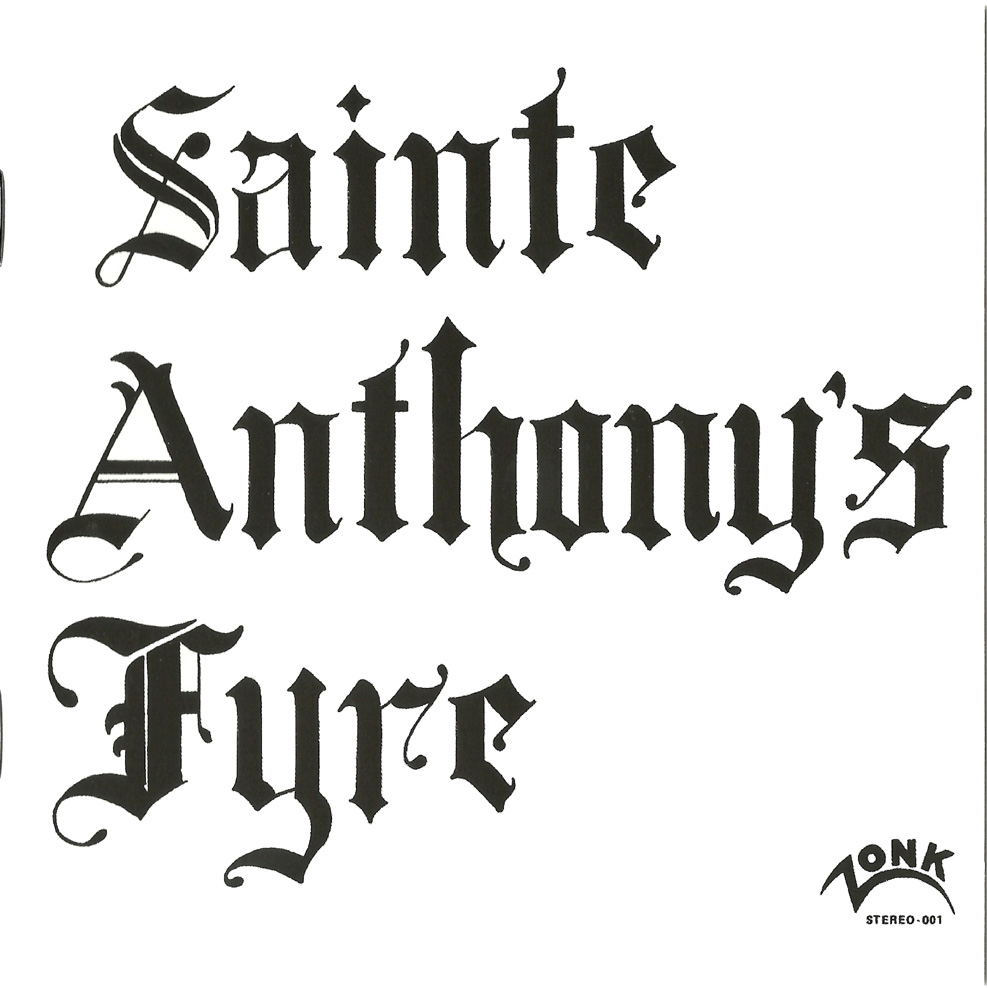 There has been some question about the Hunger lost album and how it came about. Well here it is, a friend in California found an acetate of an alternate version of the Hunger album and asked me if wanted to do a (re)issue of it. Loving the Hunger album I was very excited to have this opportunity. But I had to contact the band to make it right in my mind or I wouldn't move forward. So I went about the business of locating them. It took a little work but I found Mike Parkison and Willie Daffern. I also spoke to their manager who ditched them in LA, Stanley Zipperman who seemed to be surprised anyone was interested. This brings me to a point. I almost always want to pay the bands the small amount of money to do the release. Why would I want to pay some backroom producer or manager when it was guys like me, Paul Major (interview), Rich Haupt (interview) and others who made these bands famous in the first place? It sure was not guys like Zipperman. But anyway I digress. Anyway I discussed with them the history of this particular recording and their willingness to have it issued. We came to an agreement and we were off and running. We had the test mastered and had Clark Faville write the liner notes on the back. Mike Parkison signed off on it and the release came out and sold out quickly. Did Ed King play on it as was told to me? I don't really know but the band told me that he and Gene Gunnels from the Alarm Clock (interview) both played on this version which most like better. In a letter from Mike he also told me about playing for the cast of Star Trek at Gene Roddenbury's house. And playing for a party at actor Darrin McGavin. This was all later disputed by the band's management.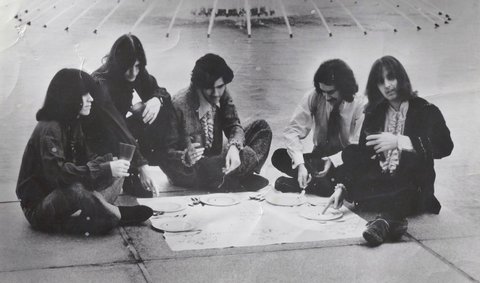 On the Plastic Cloud release I spoke with band members and in fact bought some originals off of one of them in a diner parking lot in NJ. They all pointed me to producer and label owner Jack Boswell who I contacted. As I stated I usually don't want to work with these guys but the band said I had to in this case. He must have treated them decently. So we did the first legit Plastic Cloud reissue as well as the legit reissue of the Folklords with Boswell, again with contact and context with the band. I really wanted to do the Reign Ghost (interview) LP's as well but by then they had been booted a couple times so I moved on. The It's All Meat and Jarvis Street were both massive projects with gatefold covers and color 45's included in both. I worked with the bands in both cases here and also did a cd on my Hallucinations CD's label that featured 6 extra It's All Meat tracks. I was lucky to meet some of the band later on at the WFMU show in Manhattan a year later. All of the aforementioned albums are fantastic and I still listen to them today. Right during this period I also did our one progressive release "Easter Island" which again featured my own cover design and a booklet insert. An interesting project was the Stack Above All (interview here) with it's die cut left handed jacket. Rick Gould the guitar player was good friends at the time with Steven Seagal and his girlfriend Kelly Labrock and sent me many polaroids of the 3 of them hanging out. Seagal initially had been the drummer for Stack when the band was in it's infancy.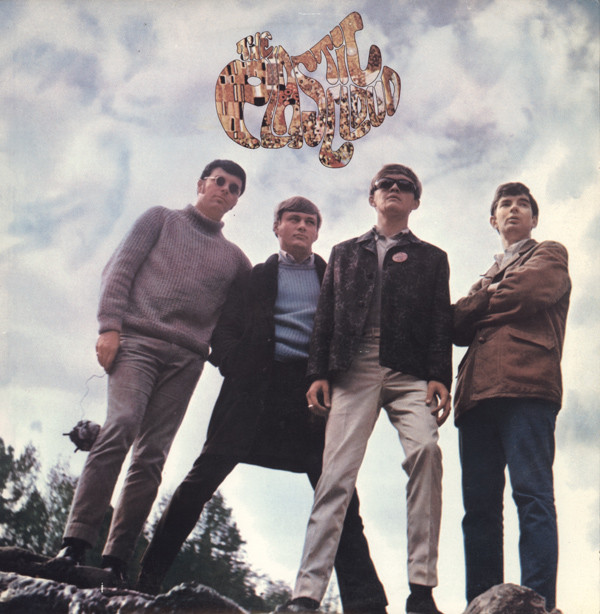 Void Records was riding pretty high at this point and released a series of legit reissues from Canada such as Brazda Brothers, Moonstone, Borealis, Ellison and Jeremy Dormouse. I worked with various band members on these with the exception of Moonstone with which I worked with label owner Robert Nickford. All sold out quickly like the above. During this period I worked with Rick Ballas of Stone Harbour on two legitimate reissues, an exact Emerges as well as Rick's version of the album Re Emerges with some extra tracks…There remains some additional tracks with Rick as well. My Holy Grail of band's (Creation of) Sunlight (interview) remained elusive for me to locate making 100's of phone calls with very little success. I did come to learn that singer Gary Young's real name was Gary Lee Hicks and he was from Oklahoma but I could never find him. After years of looking I finally located Jerry Griffin with a letter to BMI of all things. Jerry and I became friends right up to his recent death. Void released the first legit reissue of the (Creation of) Sunlight album which sold out very fast. An incredible pop psych LP and a good example of what I was referring to earlier in terms of poor representation and management. God Bless you Jerry!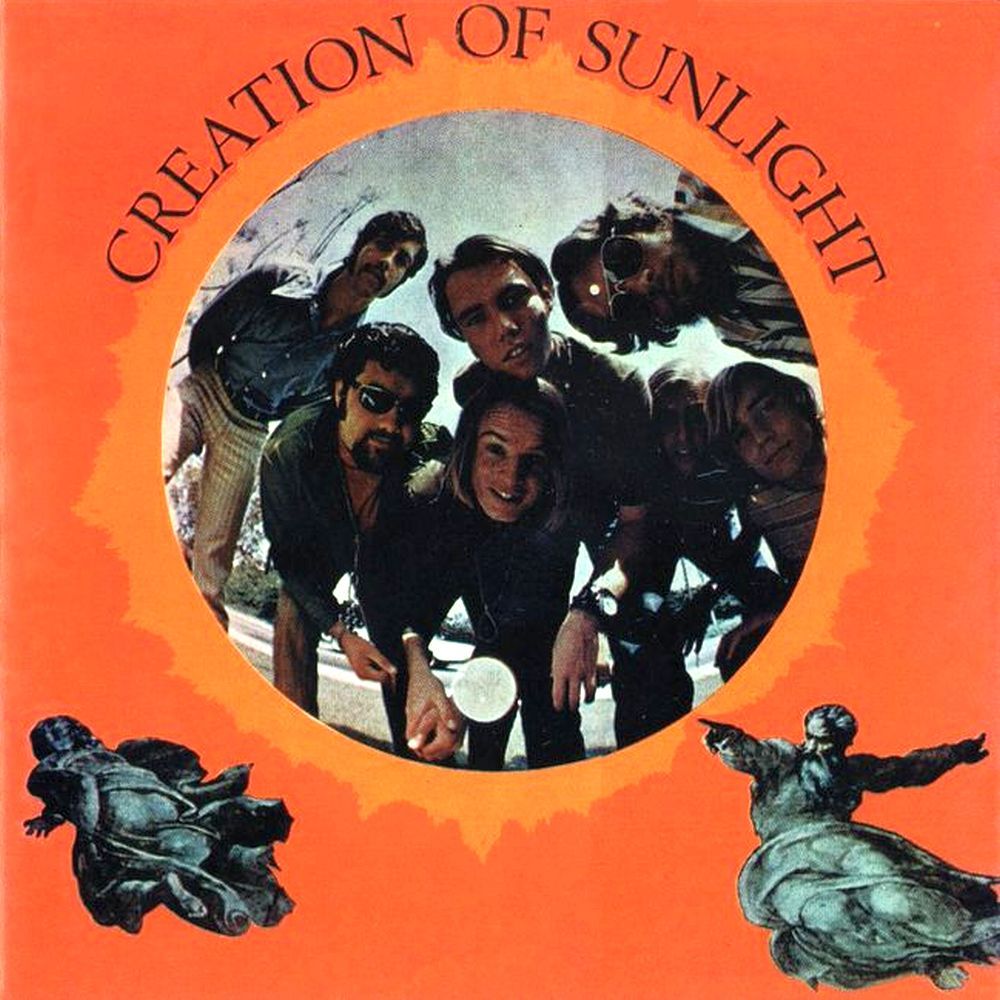 Some others along the way were Stack, Sub Zero Band, The Deep (interview) with 45, Hickory Wind (interview) with bonus BF Trike tracks included, White Summer, Search Party, Kansas City Jammers, Conjerti Morreale and Dibley best known as Earth Free, two Khazad Doom LP's with the late Jack Eadon, the legendary Level 6 1/2 and the precursor to that album Cherry Town. I also did two releases of The Third Estate Years Before the Wine, one with a red vinyl bonus 45. In addition the cool offbeat Feather Da Gamba, Oda, Neutral Spirits and the great Michaelangelo recordings. I also did Michael's 2nd LP A Sorcerer's Dream which contained some old tracks and some newer ones. Many people gave me some heat about that one but it still sold out….There were many others during this period that I tried to reach a deal with most notably Mystic Siva and Ant Trip Ceremony…it was near miss on both of those.
"I also had written many songs and I wanted to do my own 'private press' album"
I mentioned the Hallucinations label and I should say that we did about 10 CD's on the label from Lucifer, It's All Meat, Oda, Holy Ghost 2 LP's on one cd, Brazda Brothers, Jeremy Dormouse, Khazad Doom Cherry Town, the great Return To Bliss and the Best of Void which features psych tracks from many biggies. Most of these remain in print and are on my website and Discogs page. I also had written many songs and I wanted to do my own 'private press' album so I started the side label Kiva which was intended for my own releases and other local music endeavors. So a friend and I released Mushroom Palace on vinyl and CD as Ferguson Hulitt, all songs written by me and ranging from psychedelic to folkrock. I also produced a CD by my friend Dreu Ferguson Sr who sadly was later murdered by his son which effectively ended the Kiva label at least up til now. Kiva may be brought back to life soon.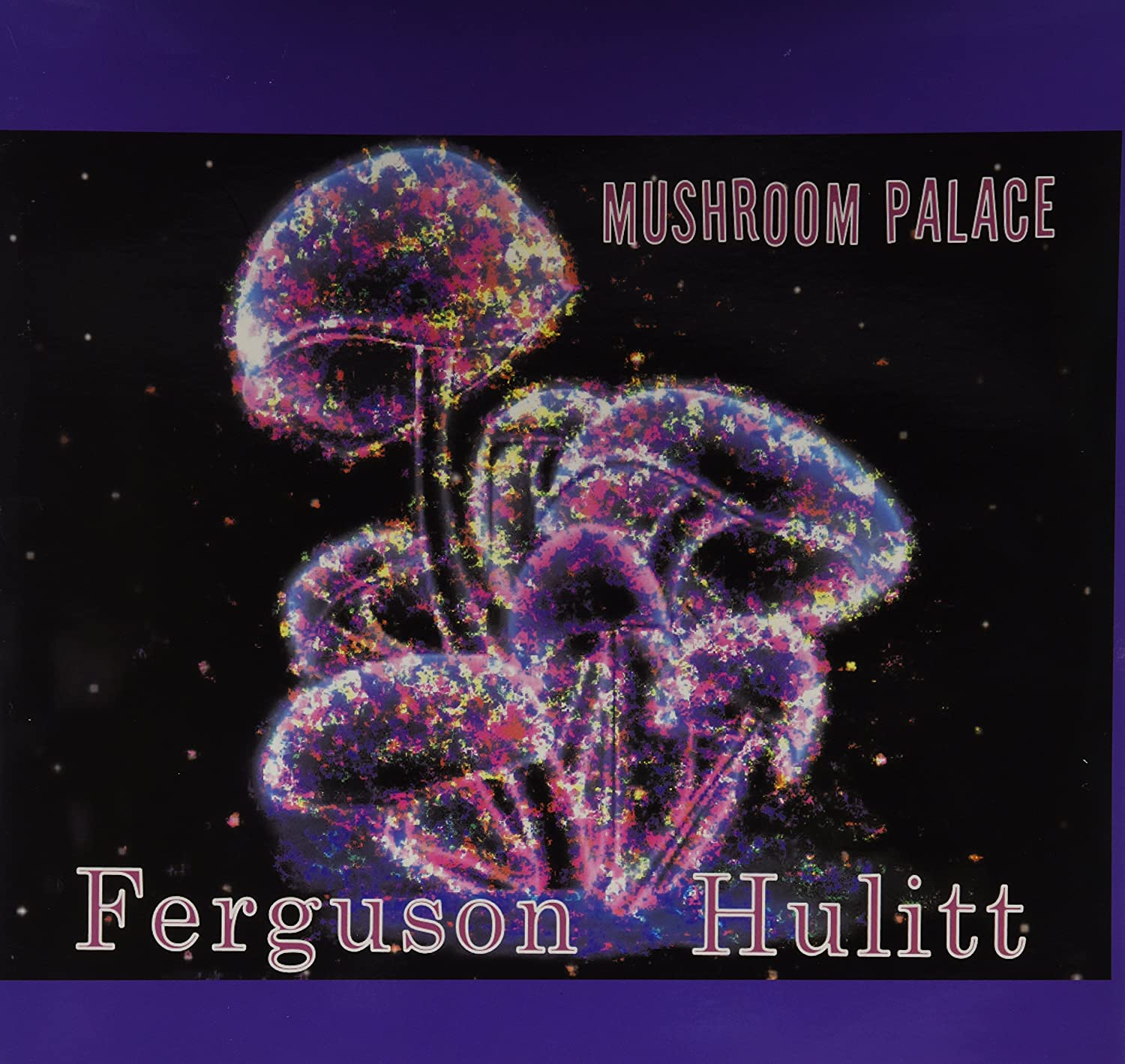 People ask me how do I choose what to release? Well I have to like the album first and feel that others like me would want to hear it. Secondly the original release of the album has to be long gone and have some monetary value to it. Thirdly I have to be able to come to terms with the band on the release. I normally only do 500 copies of most but I have done 400 and also 750 a couple times…500 seems to be a good number…I always try to find the best possible source to do my releases but sometimes it falls back to a sealed album which could be flawed from the original press. I definitely don't try to 'water down' or alter the original sound. It takes 3-4 months to do a reissue properly, the vinyl part being the slowest generally. Any money I make goes right back into Void as it is my passion. I am basically a one man operation so the investment is usually all mine although I must thank Paul Walther and Vincent Tornatore for their friendship and contributions over the years…Void on fellas!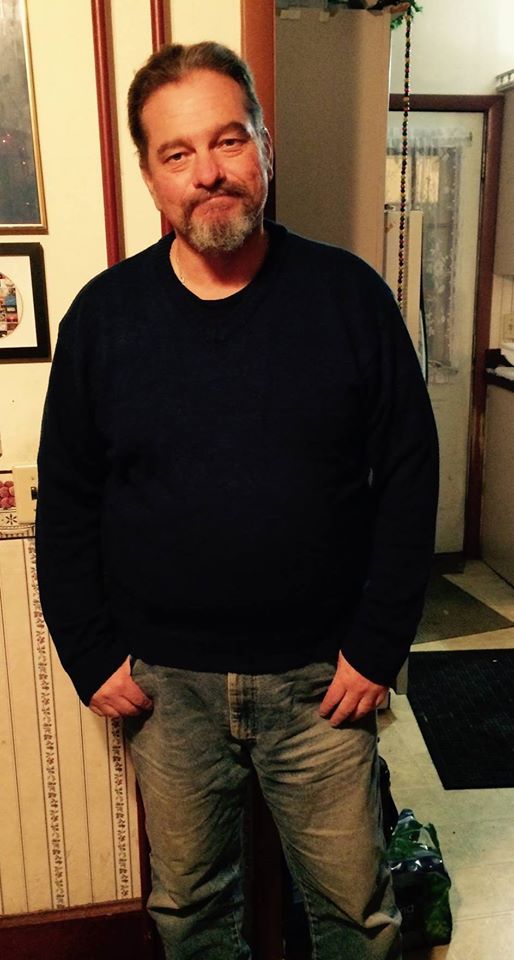 To me vinyl has never went away although I am particularly glad to see it has become chic to have a record player and collect 'vinyls' as the new wave calls it…The collectible market has always been there throughout the years…Many of Void's recent releases are still in print and curious listeners may want to check out Orfeus, City Blues, Millard and Dyce, Richard Soutar Episodes, Burnt Suite amongst others…VOID62 will be coming soon and although I don't want to mention the title now, it will be in the same vein of music Void has always brought you.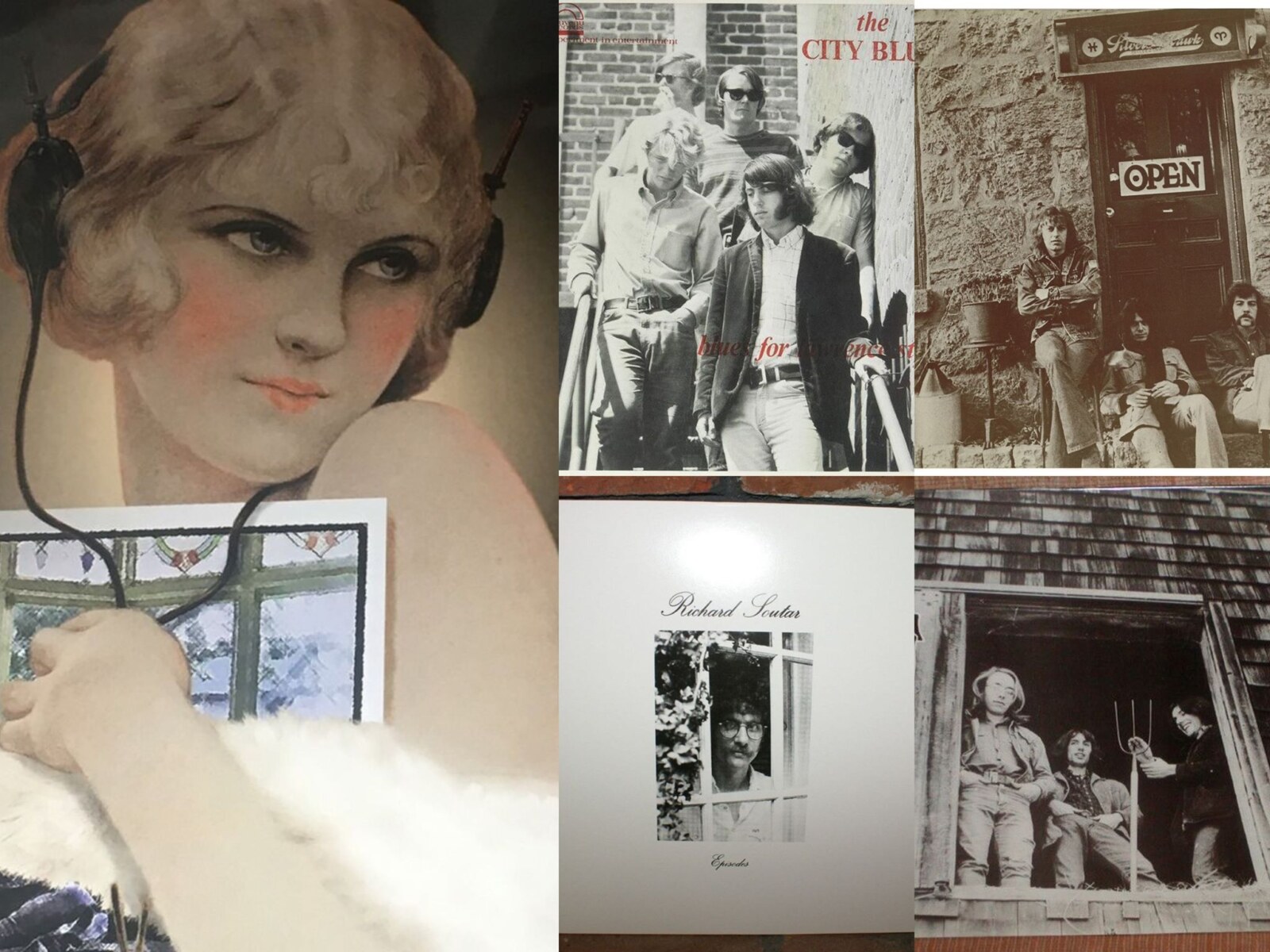 I plan on doing quite a few more releases so get those turntables ready. After all "we fill the Void" in your collection"!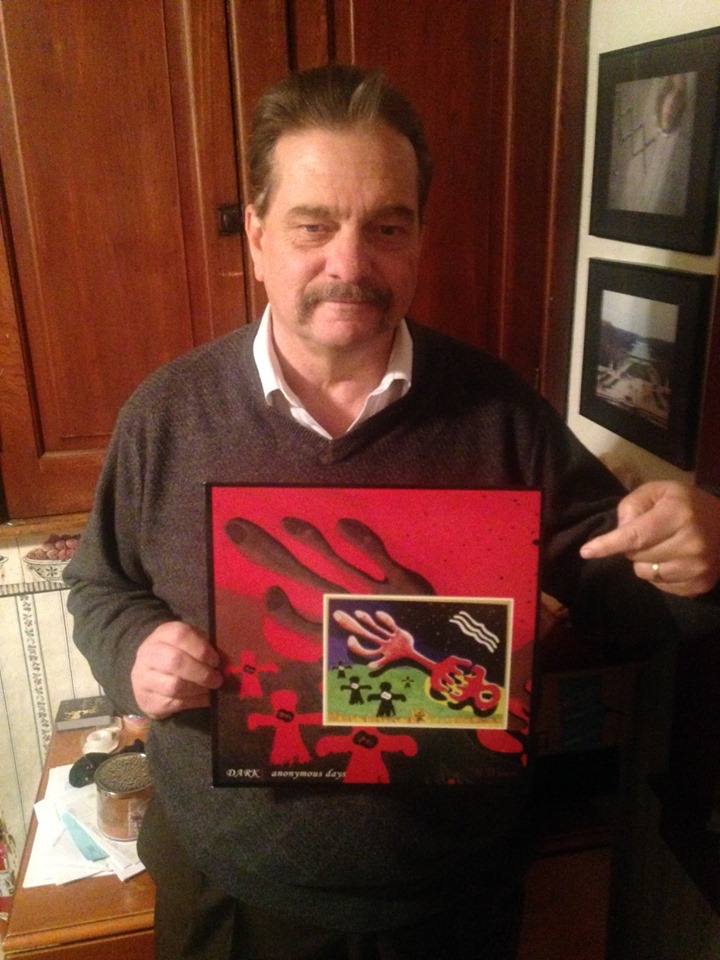 Personal favorites for me aside from my own releases are Morgen (interview), Norman Haines Band, Sam Gopal, UK Kaleidoscope (interview), Oasis on Cranbus (hint), early Pink Floyd, the first two Elevators (interview), Albatross and many many more.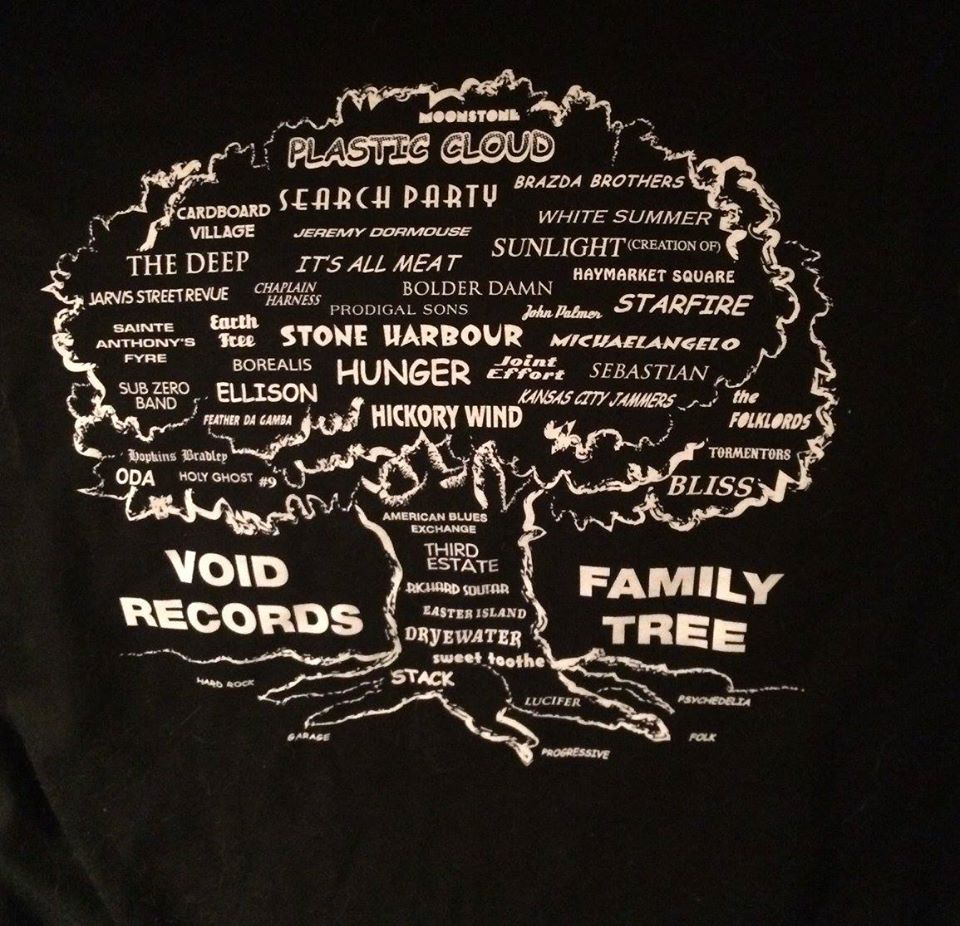 I am on Disccogs and Ebay but the best way to buy is really through my website. I also send out email sale list of rarities so email me at bkvoid@aol.com to get on it. I discount heavily on large orders. I also hope to get back out and some record shows and fairs this year and look forward to seeing some friends and customers again in person…VOID ON!
– Brian Hulitt | Void Records
---
Void Records Official Website
Void Records Facebook
Void Discogs