KAK interview with Chris Lockheed
American psychedelic rock band founded in 1968 in Davis, California. They only released one album in 1969. Drummer Chris Lockheed was also part of Population II (Randy Holden) and Goose Creek Symphony. Later on he played with members of Jefferson Airplane and Grateful Dead, not to mention Lightnin' Hopkins, Van Morrison, John Cipollina, John Lee Hooker, The New Riders Of The Purple Sage, and others.
---
Where and when did you grow up?
Stockton California. I had 12 years of classical piano lessons.
Were you in any bands as teenager?
I played in wedding trios of accordion, sax, and drums. We played weddings, parties for adults, and Elks Clubs. I started at 16. Then when I was a senior in high school I joined my first rock band. We played R&B and Rock covers of music from early to mid 60s. Then I got into a band that did Buffalo Springfield songs and we were one of the popular bands in the area.
What can you say about the formation of KAK?
I joined Cherry Jam with Dehner Patten from The Oxford Circle. All original, stonesish. Played the SF bay area. Then Dehner got me into KAK with Gary Yoder and Joe Dave Dammerel. We rehearsed in Davis, California. Then we moved to Laurel Canyon and recorded our album on Epic at Columbis studios in Hollywood. Great music and unique. I played drums, tablas, pump organ, harpsichord, and did background vocals. We moved back up to SF into a huge fully furnished mansion in the prestigious Pacific Heights of San Francisco. KAK got a great review in Rolling Stone and we seemed on our way, but the band broke up. That's when I headed out to Los Angeles and met up with Randy Holden.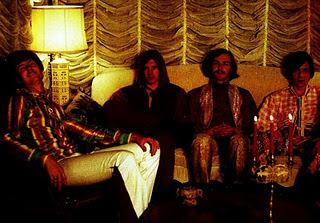 Do you remember some of the early sessions you had?
KAK recorded in the big studio at CBS and we had Bob Dylan's engineer. Johnson was his last name. Amazing to be there.
The studio was big as 3 basketball courts. I got anything I wanted to play on. The sounds that we got using the latest technology at the time was mind blowing and Dehners wah wah was one of the new secret sounds. He did an amazing job on "Everything's Changing."
What gear did you use?
I had my old Leedy double bass drum set and we had smaller amps. After the sessions CBS gave us new gear. I got a Rogers double bass twin timbale set ( I had timbales instead of rack toms). They cracked out loud more than tom toms. The guys got all new Fender amps.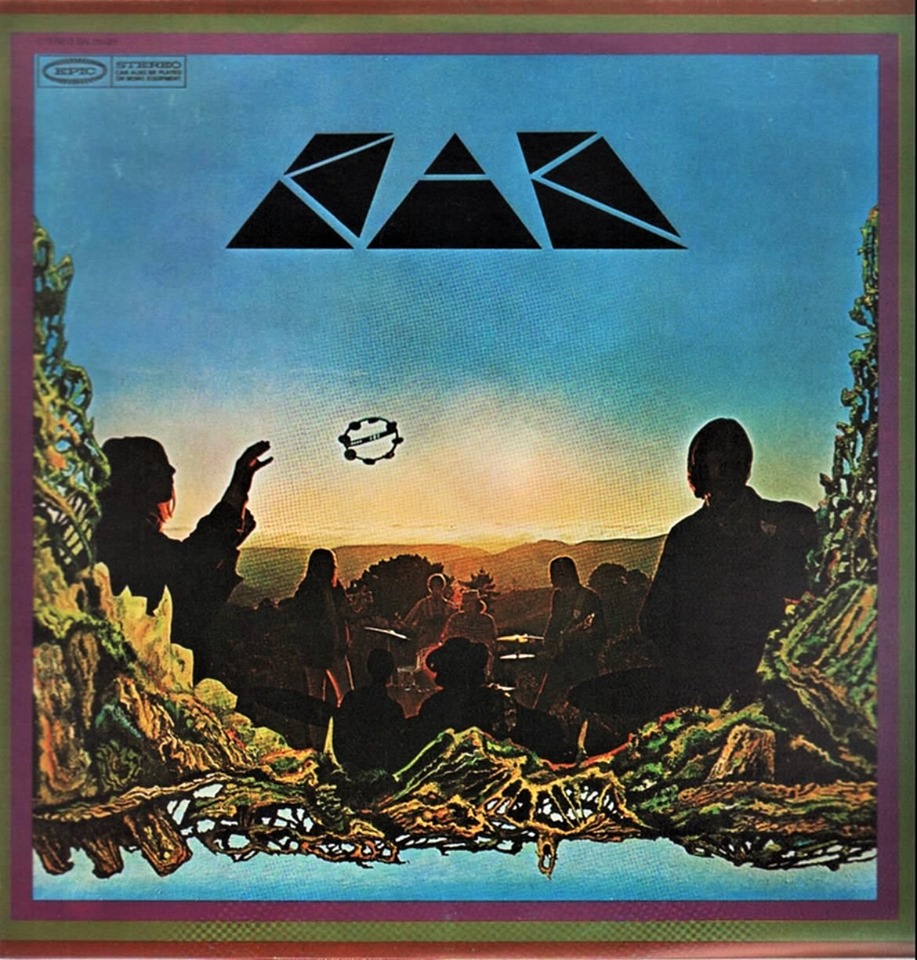 What can you say about the cover artwork?
That was all done by our 5th member Gary Grelecki. Very creative and helped Gary Yoder with the lyrics.
How popular were you at the time?
Because we broke up after a year or so, the pressings slowed down, even with the beginning of the cult following of KAK.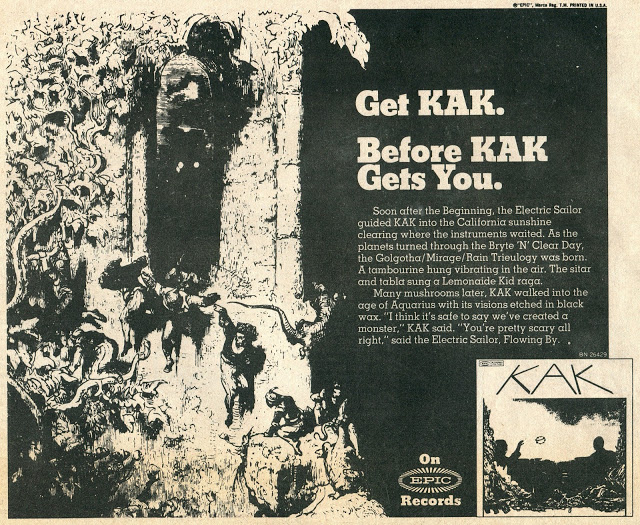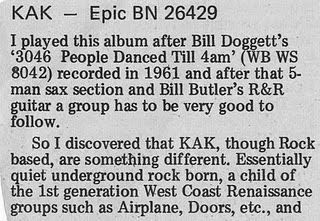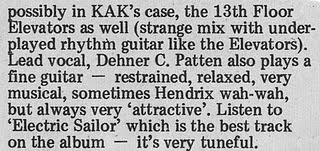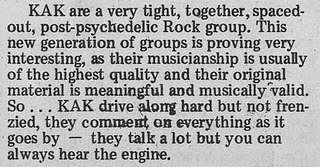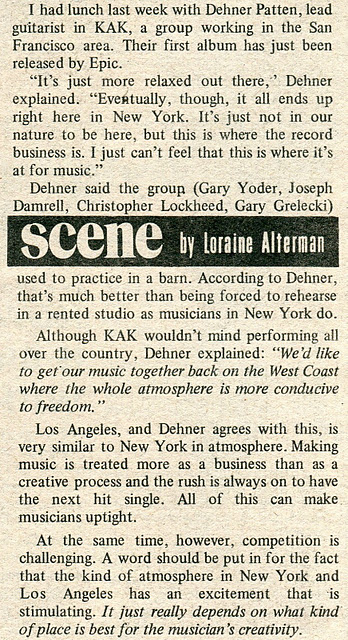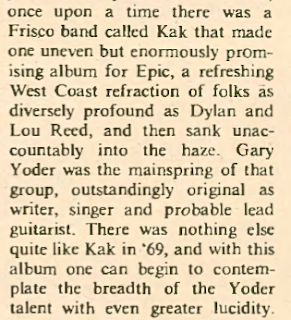 How did you decide to use the name 'KAK'?
It means dust in sanscript.
Did you do any touring?
Only a few local gigs. It never got off the ground before it broke up.
Then you met Randy Holden.
I had seen him play in Golden Gate park with Blue Cheer and I knew that I wanted to play that kind of music. I didn't meet him till I was in Los Angeles and contacted him
Can you share your story about recording Population II?
We met and talked about our musical experiences and ideas. I told him I played drums and keyboards, which I had done for several bands before. So we decided to try me on drums and bass keyboards. It worked and I had a special bass pedal unit made so that when I needed both hands for a fill or a particular rhythm, I could play bass with my left foot while playing the set with my hands and right foot. It all had to be choreographed and planned so I knew when to switch. I had 8 of the 16 Sunn Orion cabinets that I ran the bass through and Randy had the other 8 cabinets for his guitar.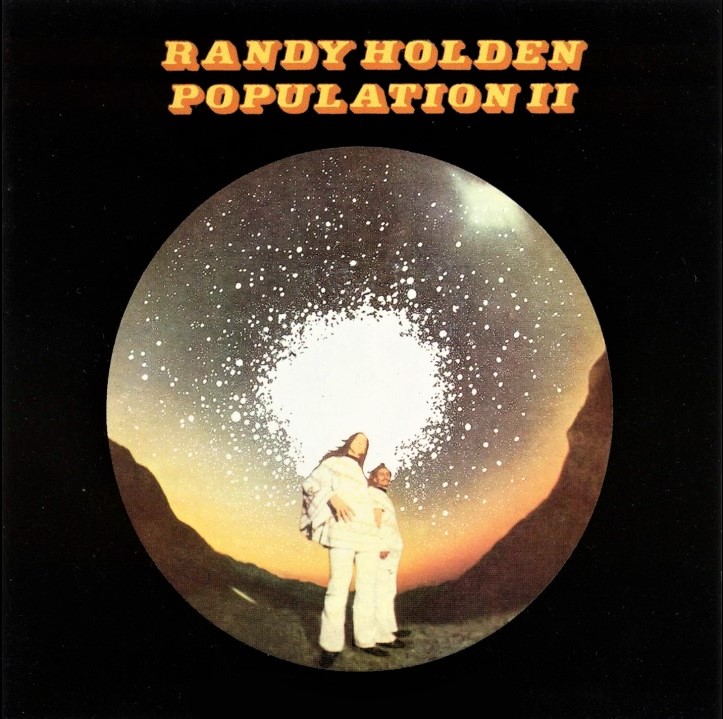 We rehearsed at the Lyndy Opera house in Los Angeles which was gorgeous and in perfect condition. We left the whole rig with a big Sunn pa set up all the time. We would play all day and into the night, FULL BLAST. We were pushing so much air you could blow candles out in front of the speakers and it was difficult to walk in front of the cabinets. Our last gig was the Diamond Head New Years Crater Festival for 50 thousands people. We were the loudest band in the world that day. Santana was the main act and us. It was a beautiful day. Population II was named because it was two of us, we were both born on July 2nd, and we were 2 years apart in our ages.

Music was changing to softer Crosby, Stills, Nash & Young, Eagles, so the big loud bands were losing popularity. We couldn't get a release on the album and we just fizzelled out. It was sad. I went on to play with a Hendrix power trio with great musicians and we played some of the big park festivals around Los Angeles. Then I got the audition call to go to Phoenix for Goose Creek Symphony.
Joining Goose Creek Symphony.
The first gig was in Tampa with the Young Rascals and I had my double bass set. That was the last time I played double bass. It was overkill for the bluegrass rock that I was now playing. We did an album for Capitol and our single of "Mercedes Benz" got to number 40 on the Billboard hot 100. We had a great review in Rolling Stone and toured the South for about a year and a half. We would do 20 shows a month for 3000 to 10000 people as 2nd bill to bands like James Gang, Alice Cooper, Rare Earth, and others. Sometimes we were the headliner. It was great living in the South when it was Hotlanta. Hanging out with The Allman Brothers and all the other southern rock bands. Then it was time to head back to San Francisco.
Later on you worked with many legendary musicians. 
I got back to San Francisco and hooked up with some of the Jefferson Airplane and Grateful Dead. I was fortunate to play with lots of great people and did some national tours. Some of the people were, Lightnin' Hopkins, Van Morrison, John Cipollina, John Lee Hooker, The New Riders Of The Purple Sage, and others. I worked a lot with The Tubes because they were from Phoenix and I knew them from Goose Creek Symphony who was from there too. Did 2 albums with Bill Spooner of the Tubes. Super creative writer and guitarist.
What currently occupies your life?
Playing with Rusty Evans and Ring Of Fire. A Johnny Cash tribute band. I've been with this band for 10 years. When the movie "I Walk The Line" came out, we started playing all over the country at casinos, old theaters, and theatrical arts centers. We still go out and play venues all over the states. Just got back from a show in Tucson and Palm Springs. Heading out to Virginia and Chicago next week. You can go to Rusty Evans on YouTube and go to the promo video to see our video that was shot at the Springfield Ma Opera House.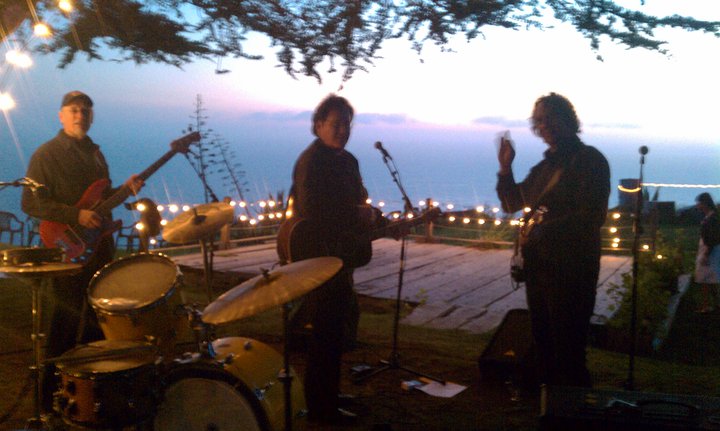 I also have a fun band with the guitarist from Counting Crows.
I am a sales rep for Breeders Choice Pet Foods during the week and sell dog and cat food to stores in Northern California. It's a nice balance.
– Klemen Breznikar
---
Loud and Proud: The Best Heavy Psychedelic Rock Albums Ever! | 'Population II' by Randy Holden