The Strawberry Alarm Clock interview with George Bunnell
Interview with George Bunnell of Strawberry Alarm Clock, the legendary sixties psychedelic rock band from Los Angeles, California. A half century on, the Southern California group's lineup features five original members.
---
Can you elaborate the formation of Strawberry Alarm Clock?
Strawberry Alarm Clock was formed out of two very different bands, Waterfyrd Traene and Thee Sixpence.
Waterfyrd Traene (aka Buffington Rhodes)
Randy Seol
George Bunnell
Steve Bartek (went on to play lead guitar and produce Oingo Boingo then orchestrate over 100 films with Danny Elfman)
Randy Zacuto (went on to found Mighty Mite Guitars.)
Criss Jay
Fred Schwartz (wrote the music to World's On Fire)
Thee Six Pence
Lee Freeman
Ed King
Gene Gunnels
Mark Weitz
Gary Lovetro
Steve Rabe and Mike Luciano both exited prior to SAC.
Rabe went on to found SWR Bass Amps.
When Gene Gunnels quit Thee Sixpence, at the behest of his then girlfriend, shortly after he recorded the drum track to "Incense And Peppermints", the band's manager sought to replace him. Enter Randy Seol. Randy then provided much of the background harmony for "Incense And Peppermints" and became the drummer and eventually a lead vocalist along with Lee Freeman and Mark Weitz (Mark sang the novelty flip side of "Incense And Peppermints", "The Birdman Of Alkatrash"). But before all that, they got a record deal with UNI and needed more original songs. Enter George Bunnell and Steve Bartek. Steve and I grew up next door to each other and had started writing songs a couple of years earlier. We had quite a few. Randy suggested us to the group so we went over to Mark's parents house where they rehearsed and played them a dozen songs. They loved them and wanted to record most of them. They asked us both to join SAC. We said yes, but Steve's mom said absolutely not as he was only 15 at the time. I had just turned 18 and could make my own decisions, much to my mom's chagrin. I was enrolled at Chenard Art School and scheduled to start in September 1967. Never happened. So, we went into the studio and recorded a handful of our songs. I played bass and so did Ed King. Gary did play on the songs he had rehearsed with them but not on my songs. Steve played flute on "Rainy Day Mushroom Pillow" and "World's On Fire". Anyway, the band became Gary and I both on bass, but I played a lot of percussion and guitar in the live shows. Randy and sometimes Lee on drums (when Randy stepped out front to play vibes or bongos). Ed on lead guitar, Lee on rhythm guitar and sometimes out front lead singer and Randy sang lead as well.
How did you decide to use the name "Strawberry Alarm Clock"?
The record company said there were other bands named Sixpence and it was a lame name anyway and to come up with something better. Mark wanted to use Strawberry because of Strawberry Fields, so the band sat around in his bedroom trying to come up with something-anything. Then at a quiet moment you could hear Mark's Big Ben alarm clock's second hand making a scratchy sound as it went around. That was it! The record company thought it was genius. When Ed told his mom she said; "you've got to be kidding!"
What influenced the band's sound?
Lot's of things. Of course, we all had similar tastes and favorite bands of the day. The Beatles, The Who, The Byrds, The Buffalo Springfield, The Kinks, The Beach Boys, The Yardbirds, Love, The Doors, Donovan… And others like: Stan Kenton, Stravinsky, Miles Davis, Django Reinhardt, Charlie Christian, Ravi Shankar, Bach, Beethoven, Debussy, Chopin, Peter Nero, Jobim, Rachmaninoff, Mose Allison.
But we all had learned to play our instruments individually. Mark was classically trained on Piano. Steve was also. I was taking jazz bass lessons. Randy had extensive jazz training on drums and vibes as well as a vocal coach. Lee was a street blues player on guitar and harmonica. Ed had originally been a bass player. His training was in soul, jazz and rhythm and blues.
We all had other influences that crept in as well. Lee started playing sitar. Ed started playing slide guitar. Mark started playing harpsichord.
So when we threw it all together it was Strawberry Alarm Clock.
Did the size of audiences increase following the release of your debut?
Hugely! That quadrupled when we were asked to do two extensive tours with The Beach Boys and Buffalo Springfield. We went from hundreds to thousands. We had done a couple of large concerts early on with The Yardbirds, Love, The Who and Jimi Hendrix but nothing compared to the Beach Boys tours.
What's the story behind your debut album? Where did you record it? What kind of equipment did you use and who was the producer? How many hours did you spend in the studio?
We recorded the Incense And Peppermints album at Original Sound in Hollywood, Ca. They had an Ampex 8 track recorder that the house engineer, Paul Buff, had converted to a 10 track. The producer was Frank Slay. Bill Holmes got co-producer credit but he was just our manager. To be fair, Bill did contribute some lyrics but it was Frank who had the studio savvy. UNI records gave us $2500.00 and two weeks to complete the album. The single, "Incense And Peppermints" was already recorded. In spite of the tight recording window we did manage to experiment in the studio somewhat. We were allowed to come up with creative ideas. Albeit, the producer would say okay that's enough boys, let's move on. Time is money!
Paul C Buff owned Alison Research and invented the Kepex. It became widely use in analog recording;
KeyableProgramExpander. The Kepex was made by Allison Research and was not a gate[, but an expander. A gate turns on at it's threshold like a switch. An expander's output is proportional to it's input. It's like a compressor inside out. The first Kepex was all discrete. The Kepex II used a vca. They were the creation of Paul Buff. Allison was his wife. When they divorced, it began to unravel. Paul now makes professional photographic studio lighting.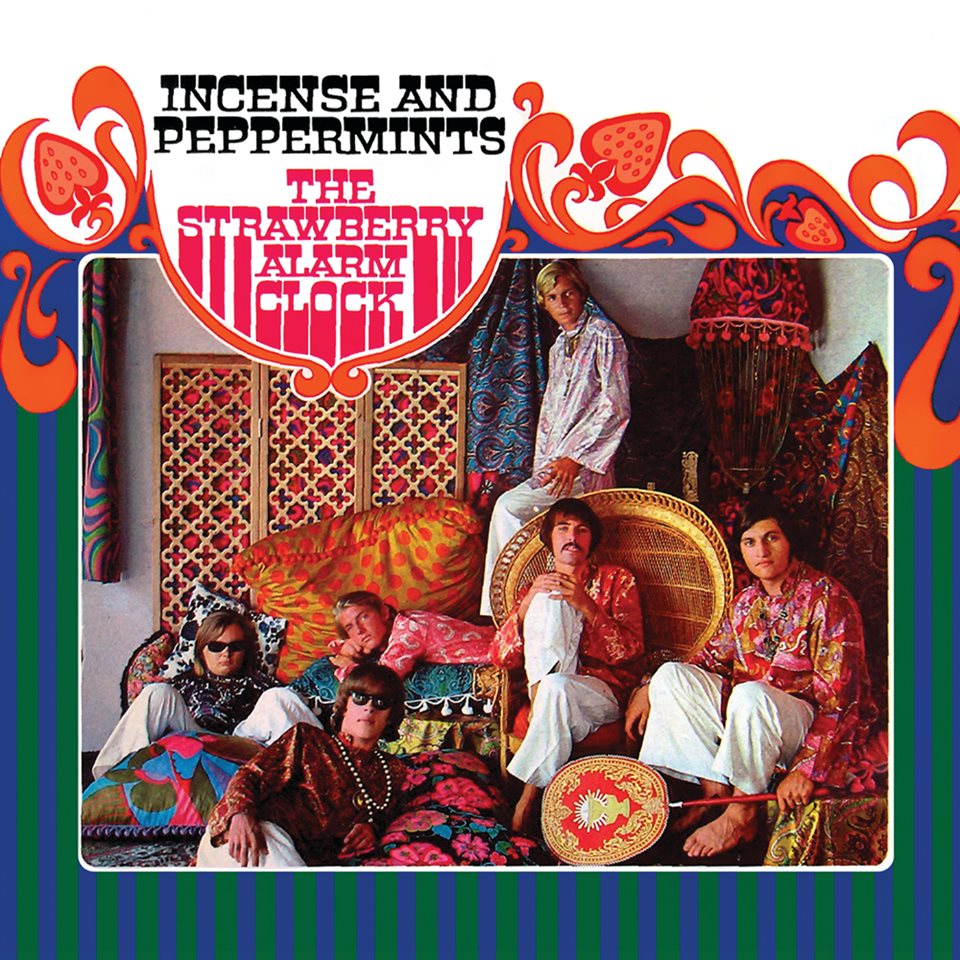 Frank Slay was a producer/songwriter/publisher (more info here and here)
Please share your recollections of the sessions. What were the influences and inspirations for the songs recorded?
One of my favorite moments was on the day we recorded "Rainy Day Mushroom Pillow" and "The World's On Fire". I didn't have my driver's license yet and Steve Bartek was too young to get one so my dad drove us to the session. He sat down on a chair in the middle of the studio as we recorded. He was so proud of us. I could see him smiling from ear to ear and I saw his eyes welling up. I felt a little tinge too. I can still feel his presence when I hear those songs today. The songs credited to Steve and I were written a couple of years before this. I was 15 or 16 and Steve was 12 or 13. We wrote practically every day as we lived next door to each other. We had a little band early on in 1964 with Steve's brother Jim on guitar, me on bass and Steve on flute and harmonica. Another neighbor, Ron McIntyre played drums.Steve and I got the bug to make up songs. We got the ideas in various ways. Sometimes we would read an encyclopedia and come across something…like rain forests and which mushrooms were safe to eat. Or a Twilight Zone episode…case in point; Next Stop Wiloughby. Our song Paxton's "Backstreet Carnival"… Paxton is a street exit off the 405 Freeway. We also read some poetry like Gertrude Stein. Funny thing is none of them were drug influenced.Funny thing is none of them were drug influenced.Funny thing is none of them were drug influenced.
Were you inspired by psychoactive substances like LSD at the time of writing the album?
Nope, that all came later. The record company/producer/manager had us delete lyrics that they thought were drug influenced like "Now I am so High I'm la dadada dadeedada". But it was about a natural high from life. That line was in Bird's in my Tree. We wrote all those songs way before we knew what LSD was.
How pleased was the band with the sound of the album? What, if anything, would you like to have been different from the finished product?
Well, Steve and I had envisioned our songs somewhat differently. Remember, we were Who and Yardbirds fans. And Ed and Lee were blues and rock and folk influenced. Randy had the jazzy thing going between the drums and vibes. Mark was still in classical mode but was influenced by The Seeds and early 60's keyboard/organ stuff. He ended creating his own style. Basically coloring in as he felt it.
I think we all would've liked to go back and change a couple of things but the overall sound was pretty cool. Most bands at the time didn't get the kind of sonic beauty we had bestowed upon us. That credit goes to Paul Buff and Frank Slay. We were also blessed with an amazing vocal coach, Howard Davis. Although he came from a different era, he added so much to our sound and we all loved working with him. Ed King's guitar work on the album was pretty remarkable too. Especially for a 17 year old!
How about your second album? Wake Up… It's Tomorrow was released 1968. How did you get in touch and what are some of the strongest memories from recording the second LP?
The second album was recorded and released in 1968. It saw the departure of Gary Lovetro. We moved to a bigger studio. We had the same manager and producer and engineer.
A couple of memories standout;
One was meeting Sonny Bono and watching him producing a big band jazz session. I have no idea what it was, but he was in total control. After that, there was no doubt in my mind that he was the mastermind behind Sonny and Cher and what ever else he was part of.
The Doors were recording their album Waiting For The Sun downstairs in one of the smaller studios while we were upstairs in the big room. The same room I watched Sonny in. I went downstairs to catch a glimpse of Morrison and through the little window in the door I saw him sitting on the floor singing. It was sound proof so I don't know what song it was. About that time Robbie Krieger came by and said "weird, huh?" We have since become friends and have talked about it. Ed King loved Robbie's playing. In fact, that's why he got a Gibson SG.
The fun part of recording the second album was that we had a more relaxed atmosphere. Largely because of the success of the first album, which went to #11 on the Billboard Hot 100 album chart.
Like, I was able to rent a giant gong cymbal to hit only once! I used it as the intro to Ed's guitar solo on "Curse Of The Witches". I wanted the solo to come flying out of the gong. It worked nicely.
Mark Weitz rented a dual keyboard grand harpsichord for "Pretty Song From Psych-Out" and a clarinet for "Sit With The Guru". Lee Freeman got a real Sitar for "Black Butter". Randy Seol rented tablas for both "Sit With The Guru" and "Black Butter".
On the first album I was considered the main songwriter, although it was Mark who wrote the music to "Incense And Peppermints" as well as a couple of others. On the second album Lee Freeman and Ed King were considered the main writers, but again Mark wrote the singles, "Tomorrow" and "Sit With The Guru".
My biggest disappointment with the second album was that our manager rushed the release of the single "Tomorrow". We hadn't even started recording the second album yet and the title song, "Tomorrow", was climbing the charts. It peaked at #23 but the album failed to chart.
What's worse is that the first album was a hit and could've had a couple more singles released from it. As it turned out, "Bird's In My Tree" was on the flip side of "Tomorrow" and Paxton's "Back Street Carnival" ended up on the flip side of The World In A Sea Shell, our THIRD album!
It gets better. By the time we started to record the second album Ed King went in and did a much better bass part and guitar solo on "Tomorrow" than he had on the single. The album version of "Tomorrow" is far superior to the single. It would have had a better result than #23. I'm sure of it.
Not done yet.
Because "Tomorrow" was coming down the charts by the time its signature album was coming out, they released "Sit With The Guru" as the "A" side of the next single. The stupidity there is that we were featured in the Dick Clark movie, Psych-Out, and the "B" side was the title song and theme of the movie called "Pretty Song From Psych-Out". It was one of the best songs on the second album, if not THE best.
So, the powers that be, killed the first album and then killed the second album. And then decided it was the bands fault for being too esoteric, so they brought in outside writers and a string and brass section for the third album. You guessed it, they killed that album too.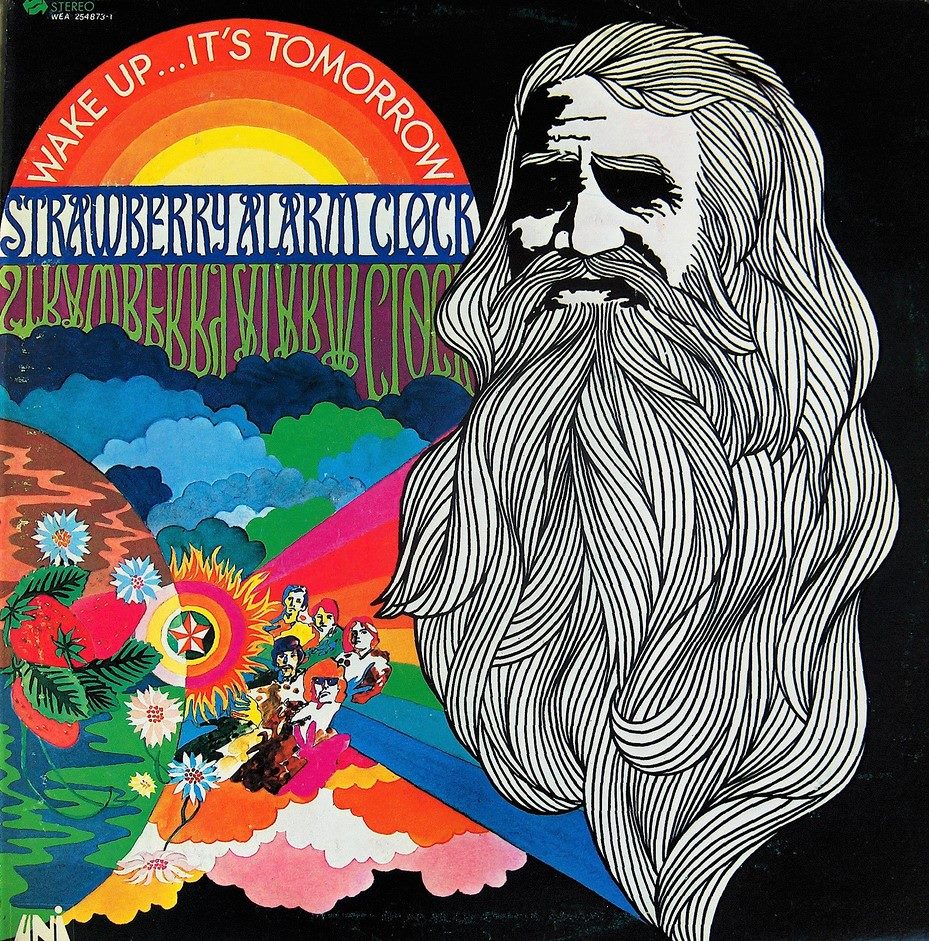 "Curse Of The Witches" is a favorite. Would you share your insight on the albums' track?
Well, Randy Seol got the idea from a folk-ish type song that Steve Bartek had written on acoustic guitar. It started with the same line – 21 years ago… And he called it "Curse Of The Witch". So, Randy wanted to write a new song that was about the Salem witches being burned at the stake. From there he got the idea of the family lineage… the curse being handed down through generations.
I had written most of the music actually as an instrumental. Randy wrote the melody to fit his lyrics. He also added some of the time signature differences. It has 5/4 and 3/4 going on.
How did you like The World In A Sea Shell? B side is much more interesting in my opinion.
The B side is more authentic SAC for sure.
At this point the record company, producer and manager were all convinced that the failure of the second album to chart was the band's fault, saying it was too esoteric and self indulgent. Be that as it may, it was actually their ineptness and poor decision making that I blame for the whole mess. They made one blunder after another. Wake Up… It's Tomorrow had some great moments and should have charted if things were done in a normal fashion.
Anyway, they decided to exercise the power they held over us and bring in outside writers and a string and brass section led by George Tipton (Harry Nilsson). Hit writers all; Carole King and Toni Stern (I liked their contributions), Roy Freeman (no relation to Lee Freeman), John Carter, Tim Gilbert and Bob Stone (wrote "Gypsys, Tramps and Thieves" for Cher in 1971).
Roy Freeman was a lyricist and a comedy writer for the Joey Bishop Show. He had written the lyrics for "Sit With The Guru" on our second album. They brought him back here to pen the lyrics for "Barefoot In Baltimore", the fourth single to chart. It got to #67 on Billboard's Hot 100. They had me write the music for another Roy Freeman song, "Eulogy". I didn't want to but was forced into it. Randy Seol wrote the melody. I tried to make it a Bossa. Can't un-ring that bell.
Again, the album didn't chart. This time it was hardly our fault. We did everything they asked of us. Lots of lush harmonies and we played live in the studio with a string and brass section and George Tipton conducting and orchestrating.
I really liked Lee's song, "Wooden Woman". I think it was about suicide. Or, maybe Natalie Wood in hindsight.
He and Ed were writing great stuff during that period. "A Million Smiles Away" is a gem. Mark Weitz also wrote a cool instrumental, "Shallow Impressions". I liked parts of the other song Randy and I wrote, "Heated Love". Especially Ed Kings guitar solo. I actually hummed it to him when he was having kind of an idea block. He told to always let him know if I have something in my head like that.
Good Morning Starshine is another interesting album. You decided to pair psychedelic and hard rock together. What's the story behind it?
Randy Seol and I bowed out of SAC after the third album. We found out that our manger was embezzling from the band. The band had a meeting and decided to fire him. When we all went to do so he informed us that he had cancer and only a short time to live. Well Randy and I didn't believe him (correctly), but the other guys in the band bought it and said we can't fire him. So Randy and I walked.
From there I only have second hand knowledge:
Jimmy Pitman was brought in from a band called the Night Crawlers.
He was a hard rocking guitarist, writer and singer. But, when paired with the writers in SAC he became mellower and they became edgier.
They tried a guy on drums that had the look of Randy Seol but he had stage freight from what I understand. Then they did what they should've done in the first place and brought back Gene Gunnels, one of the founders of the band and the drummer on "Incense And Peppermints".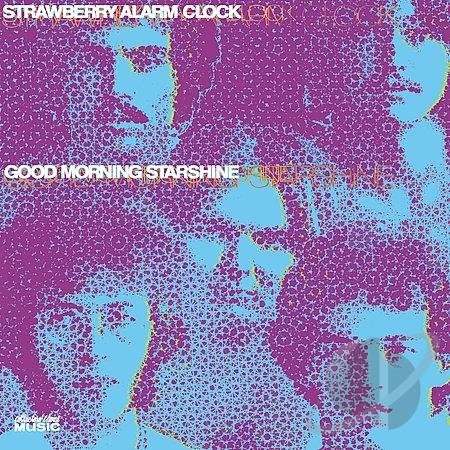 Someone came up with the idea to do Good Morning Star Shine. They put all their eggs in that basket… naming the album for it.
Not that bad of an idea until Oliver releases his album and version of the song (culled from Hair) at basically the same time. Difference being, his record company jumped all over it. SAC was left to ride on their own coattails.
What happened next for you?
Well, Randy Seol, Steve Bartek and I rejoined our band from high school… now called Buffington Rhodes. We all moved in to a house together and rehearsed day and night for several months. We had a manager, Stephanie Buffington. She was the Stephanie of Arthur Lee and Love's song "Stephanie Knows Who". And she knew everybody! Our debut show was at the Shrine Exposition Hall with Procal Harum, Love and the Chicago Transit Authority. We got the best review in the Herald Examiner. The next show was at The Whisky A Go Go with Chicago Transit Authority and Ten Years After. Again we had the best reviews…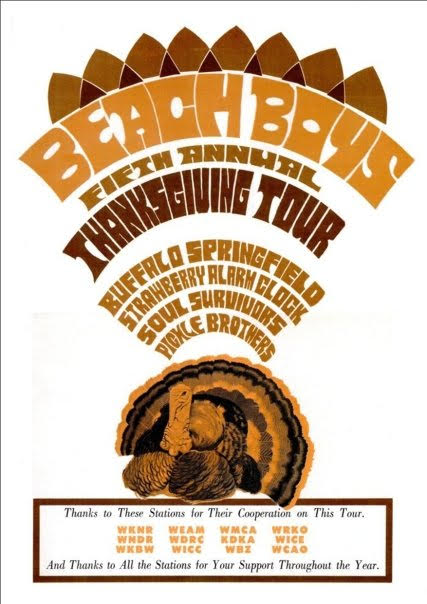 Then our lead guitarist, Randy Zacuto was in a bad car wreck and ended up in a wheelchair for a few months and Steve Bartek contracted Mono and was unable to perform. Then our keyboardist, Fred Schwartz and a big blowout with Randy Seol and Randy left for Hawaii. Not returning for five years!. Total demise!
I then played in several different types of bands. One was a torch singer named Pamela Deuel. Sister of the late Peter Deuel. We were the house band at The ETC Club in Hollywood, Ca. 1971-72. It was across the street from A&M Records and across the parking lot from Original Sound is… go figure.
Shortly thereafter my wife Claire and I moved to San Diego, Ca. Encinitas specifically. What originally brought me down there was Randy Seol, who on his return from Hawaii got a drumming gig with a comedy duo at the Harbor Island Sheraton. It was to be a 16 week gig that turned into 3 years! While down there though, Randy and I rekindled the SAC with Steve Bartek. We managed to get ourselves hooked up with a zany impresario named Ben Schlossberg who had a gigantic hot air balloon that he went up in with a Fender Rhodes piano and a bullhorn. He had ballet dancers swinging from the gondola and pyrotechnics going off on the ground. We actually wrote a performed the theme song for Don Kirshner's ABC In Concert series and were a featured act at the 1974 California Jam in Ontario, Ca.
We wrote a rock opera about PT Barnum around that time as well. 26 songs later we couldn't get funding for our project and it was shelved.
I would eventually moved back to L.A. in 1976 and started doing some studio work and gigging around town. By this time I had hooked up with some country pickers and went down that road for a while. I met this great singer named Wayne Luchau and we went into the studio with my long time friend and producer, Dennis Dragon (brother of the captain – Daryl Dragon). We recorded an album and walked into ABC Dunhill with it. They had us leave it there and said they would call us. (never heard that before). Low and behold, they called us almost immediately. They Set up a meeting with us and said we were going to be signed by their Nashville division. All Great stuff! Then two weeks later we get a call saying they have some bad news. ABC/Dunhill has filed for bankruptcy! And that was that… no deal. We released a couple of singles on our own label and got some action on the country chart. One song made it to #16. But we couldn't get a distributor and the whole thing just died. We did hold the band together and toured with BJ Thomas and a who's who of country stars. We kept going pretty good till I got another version of the SAC back together. This time it was with Lee Freeman, Gene Gunnels and Mark Weitz. We did a little stint at Harrah's in Lake Tahoe and few other clubs.
I also had another band that I had been playing in since 1979 called Speed Bumps with a singer named Bascha (Beth Marlin). That band was a mix of Ska, New Wave and Punk. We had two great guitarists, Steve Bartek and James Harrah. Brad Swanson on drums and Clay Benard on keys. We played most of the local hot venues like madam Wongs and Club lingerie. We recorded a couple of albums worth of material that Bascha wrote and we arranged. Again engineered and co produced by Dennis Dragon. Funded by Bascha. We were in development status with A&M Records. Their David Anderle produced one of the sessions. Things looked good until her signing with a management company that A&M didn't approve of. They also tried to reshape the band and make it more east coast than west coast. Killed it!
SAC picked up again from there in the mid 80's. This time with long time friend Bruce Hubbard on drums and Jon Walmsley (The Waltons" Jason) and Lee and I. We toured and did some TV stuff. Jon was replaced on guitar by Howie Anderson in 1986 and has been with us ever since. That incarnation along with keyboardist, Clay Benard, appeared on Solid Gold in 1987.
What are some of your favorite memories from band and the 1960s in general?
The highlights, without a doubt, were the TWO Beach Boys tours we did in 1967 and 1968. We traveled on their private plane with them and The Buffalo Springfield. We all got along great and just had a ball. There were a lot of of laughs. Card games on the plane, jamming in the hotel rooms after the shows. (The Beach Boys would rent the whole top floor). They had limos shuttle us to and from the venues. We also had a chartered bus for shorter trips. On one such occasion Dewey Martin, drummer for the Springfield, commandeered the bus while the driver had gone back into the venue to see what was taking so long for everyone else to come out. Neil Young donned the driver's cap. Our Mark Stephen Weitz snapped a photo of that moment! The 60's decade was a blast… starting with the surfing craze, the British Invasion and then the counterculture revolution. Sadly we had three horrible events. JFK, RFK and MLK. It truly was the end of the innocence.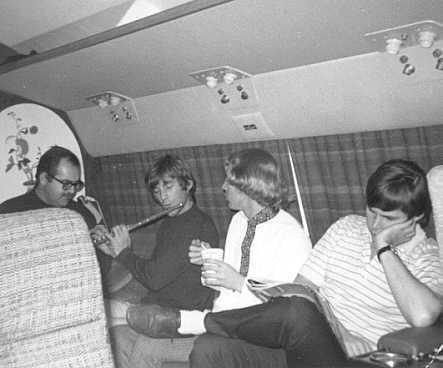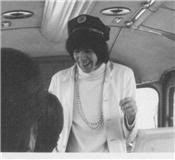 Is there any unreleased material?
There are a couple of lost ditties from the 60's. We did a Coppertone commercial. We did the music for it. We also did a commercial to launch the Chevy Camaro. We never saw the footage. They used our song "Tomorrow" replacing the title lyric with Camaro. We also backed Freddy Cannon on the Doors' Twentieth Century Fox. You can find that recording on YouTube. There was a short version of "The World's On Fire" that Dick Clark did. Dick Clark also paid us to record another version of "Birds In My Tree" which I've never heard. It was going to be in the movie Psych-Out but must have been cut. Besides the album we released in 2012, Wake Up Where You Are, we have recorded several new songs and a new version of "Incense And Peppermints" with all the original personnel including Ed King and Greg Munford (the original singer). The latter is an exact duplicate of the original record. We did it for fun, but we also did it to retain the licensing rights for use in film and TV, etc.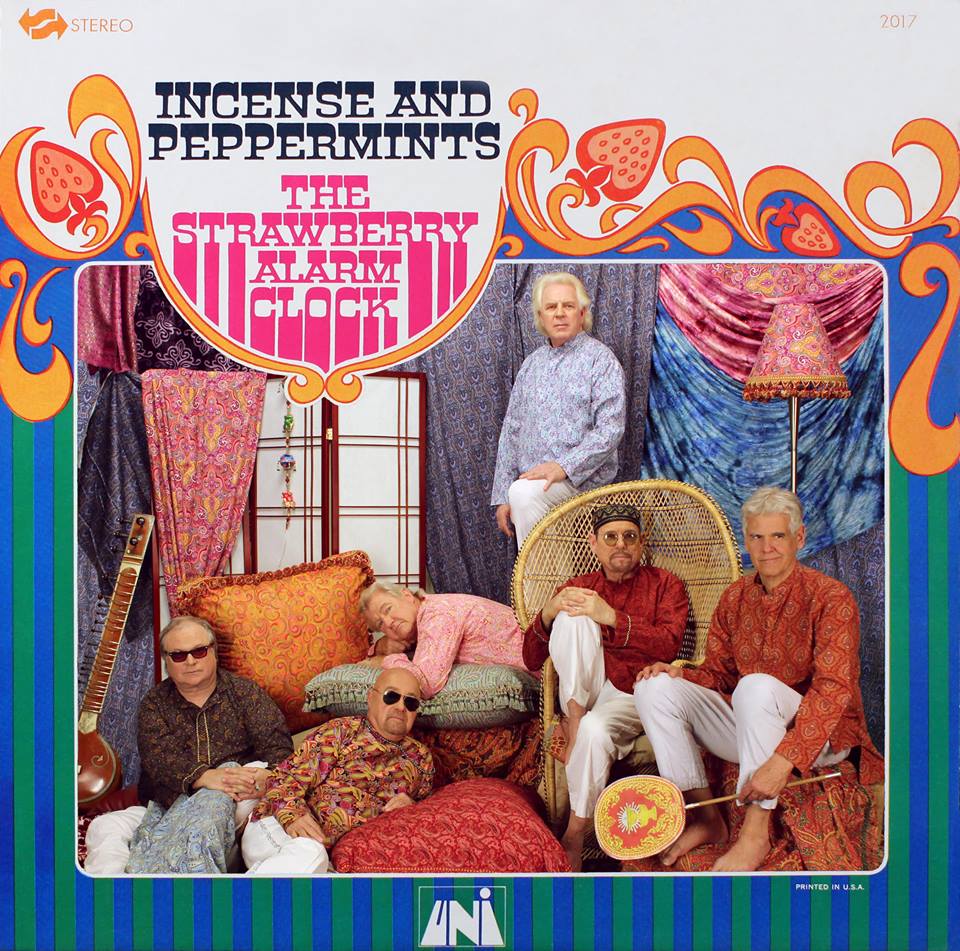 What's currently happening in SAC?
We all keep pretty busy in our own lives and SAC fills in the gaps.
SAC played The Whisky a Go Go on November 17, 2018 and at Bogies in Westlake Village, CA. on February 24, 2019.
I play with a couple of different bands. One is a little blues band which is an extension of a band I've played with on and off since 1999 called Greydog. I also appear, in various forms, with a band called the Tribe. Mostly benefit concerts. It has many members. SAC also does these benefits on occasion. I'll be playing in one on December 1, 2018 at The El Rey Theater in LA.
https://www.facebook.com/bluespartymusic/
http://greydogmusic.com/music.html
https://www.facebook.com/TribeBandMusic/
Mark Weitz has his hands full with his tropical Fish business
http://www.markstropicalfish.com
Randy Seol lives in Baja Mexico and has a couple of bands down there he plays with as well as his own business cleaning and refurbishing yachts in San Diego, CA.
Gene Gunnels lives in Las Vegas, NV. And has a thriving hot dog truck business there.
https://hotdiggitydoglv.com
Steve Bartek is probably the busiest of all of us. He plays in a couple bands, one being The Oingo Boingo Dance Party
http://www.oingoboingodanceparty.com
He's also an in demand film score orchestrator and composer.
https://www.imdb.com/name/nm0058418/?ref_=nv_sr_1
Howie Anderson Teaches a School of Rock type class at a private school and plays gigs all over town. One of his bands is The UK Beat.
https://www.facebook.com/TheU.K.Beat/
Future plans?
We have written several new songs that we are still re arranging. We have recorded some of them but want to go back in the studio and re record them with the new arrangements.
Amongst them are a couple of instrumentals.
Some of the titles;
"Monsters"
"Live Water"
"Blow Your Mind"
"I'm Not The One"
"Persian Skies"
"The Sky Isn't Falling"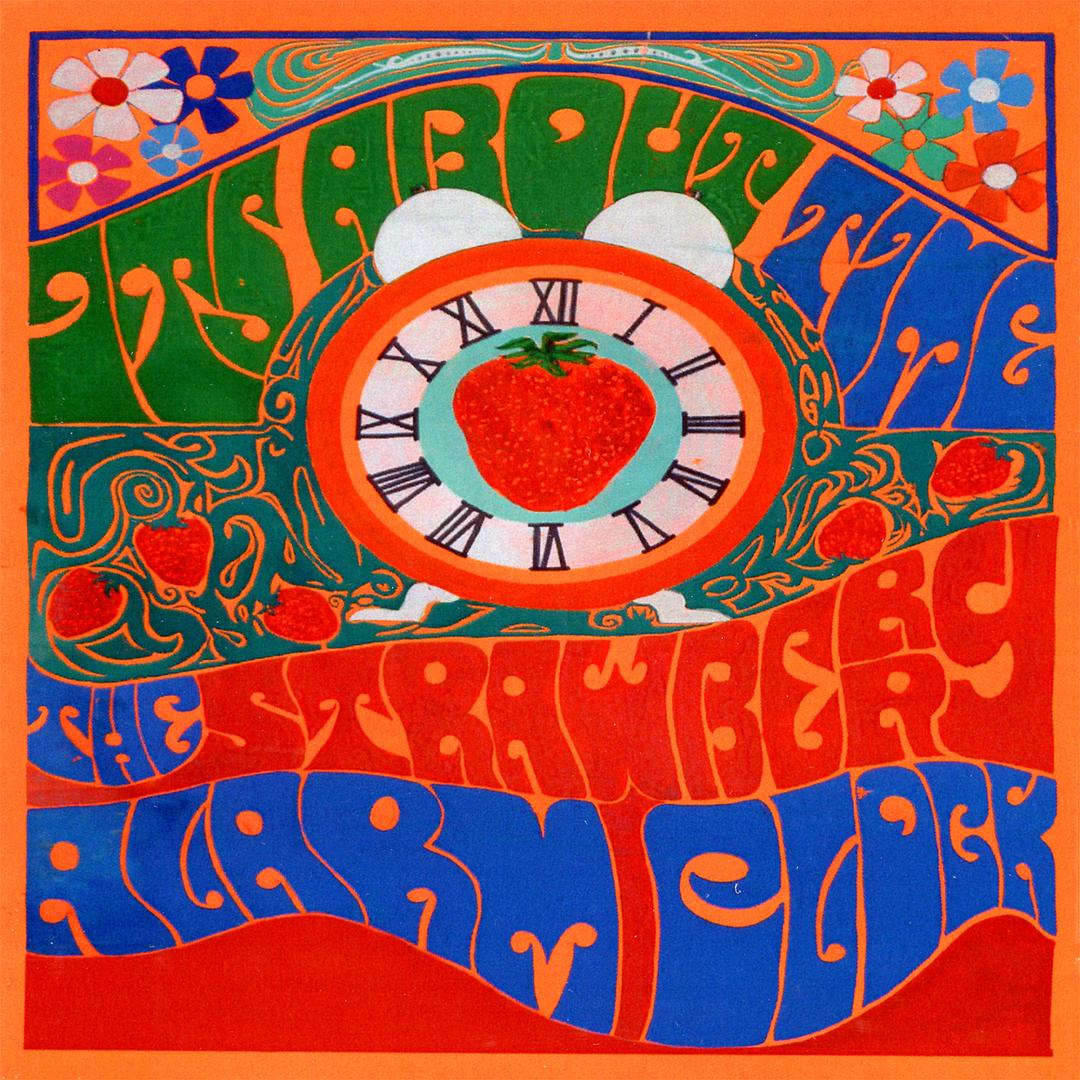 We have been without representation since 2006 when we embarked on our current journey. That may change in the not too distant future. That would be a manager, agent and producer. All of which could be helpful.
What was it like being in a band back in the '60s?
In a word… WHIRLWIND!
Things were moving so fast our heads were spinning.
Aside from that, it was a boatload of fun.
Imagine graduating from high school at the onset of the Summer Of Love. Add to that what seemed like a money tree. Cool cars, our own pads, screaming girls, etc. etc.
It was wild. For us though, it wasn't drug crazed debauchery.
We were all under 21 except for Mark so we weren't on a drunken voyage like many of the other bands. We also had agents and managers acting as chaperones. Plus we were being whisked from one gig to another… no time for any of the fringe benefits. All that was reserved for our time off which wasn't much.
Psychedelic rock revival
Yes! We have some pretty dedicated fans at our shows. They have all our albums including the most recent, 2012's Wake Up Where You Are. They stay till the end of the show to get them signed too. Most of those folks were not alive in the 60's!
We have had a perpetually young audience ever since we started. There are a couple of venues we play that are an older crowd, closer to our age. They don't usually bring things to sign but they do buy merchandise. These are the fans that are reminiscing.
Psych/garage/sunshine pop whatever you want to label it as, still resonates with the people, whoever or whatever age they are.
It has a good mixture of melancholy, upbeat, fuzz, distortion, happy, sad, bright and dark. It seems to touch people.
I believe that largely comes from the origin of the songs. They were written to fill a void that was present back in the 60's. I personally wrote songs to hear something I wasn't hearing on the radio or albums. I was trying to create a mood or convey a feeling that was missing. Many musicians in those days were art majors in school, as was I. The music, for me, proved to be an extension of my artistic and creative desires. Art was multi dimensional, but music lifted it off its medium.
How about gigs?
They're a lot of fun but take a lot of prep. First, we have a bunch of intricate harmonies to tackle. Then we have some pretty intricate music to play at the same time.
We do a good amount of the old songs and throw in a good sprinkling of new songs. We do some new arrangements of old songs but we basically stay true to the originals. We extend solos just to keep it fun and fresh.
We like change up the set. Make different segues and such. We have two drummers so there are lots of drums… we've done some editing in the drum solo department. One of the highlights is Randy Seol's vibe solos. He still has it. With two guitars we do a lot of guitar harmony and trading solo's.
My favorite thing in our live shows is the light show we have, although we can't see it ourselves. We are lucky to have an in house lighting genius, Robert Jacobs.
Robert also has his collaborator Richard Young of The Wizzard Lightshow join in the merriment. Liquid lights have made a comeback in recent years and Richard is one of the originals.
https://strawberryalarmclock.com/
– John Wisniewski