Kanaan interview with exclusive video premiere of 'Öresund'
Windborne is the debut album from young Norwegian power-trio Kanaan. With components from jazz, fusion and post-rock they have created six extended pieces of blazing freeform psychedelia.
---
While the band is rooted in the same spirit that gave birth to Mahavishnu Orchestra and The Eleventh House in the 1970s, there's a distinctive modern flavour to Kanaan's sonic endeavors. Their Scandinavian genealogy is apparent as well – their intricate song structures seems to be branching off the same stem as Motorpsycho, Papir (interview here) and Jaga Jazzist. And no doubt the young band has the chops to carry on the pedigree!
Ask Vatn Strøm – guitars
Ingvald André Vassbø – drums
Eskild Myrvoll – bass
Exclusive song called "Öresund" from Øra session. Jammy psyched out affair.
"delving deeply into the more jammy side of psychedelic music"
How would you describe your sound?
Heavy psychedelic jazz rock, with a distinct flavor of kraut and space rock. Our sound has evolved a lot during our touring after the release of Windborne, and we're currently delving deeply into the more jammy side of psychedelic music.
Would you like to talk a bit about your background? 
We all come from diverse musical backgrounds, but met while studying jazz music at the Norwegian Academy of Music in Oslo. We soon discovered a fellow love of playing loud and fuzzed out rock music, and from there on we did a couple DIY tours around the country, honing our skills as a live band before hitting the studio to record our debut album in February 2018.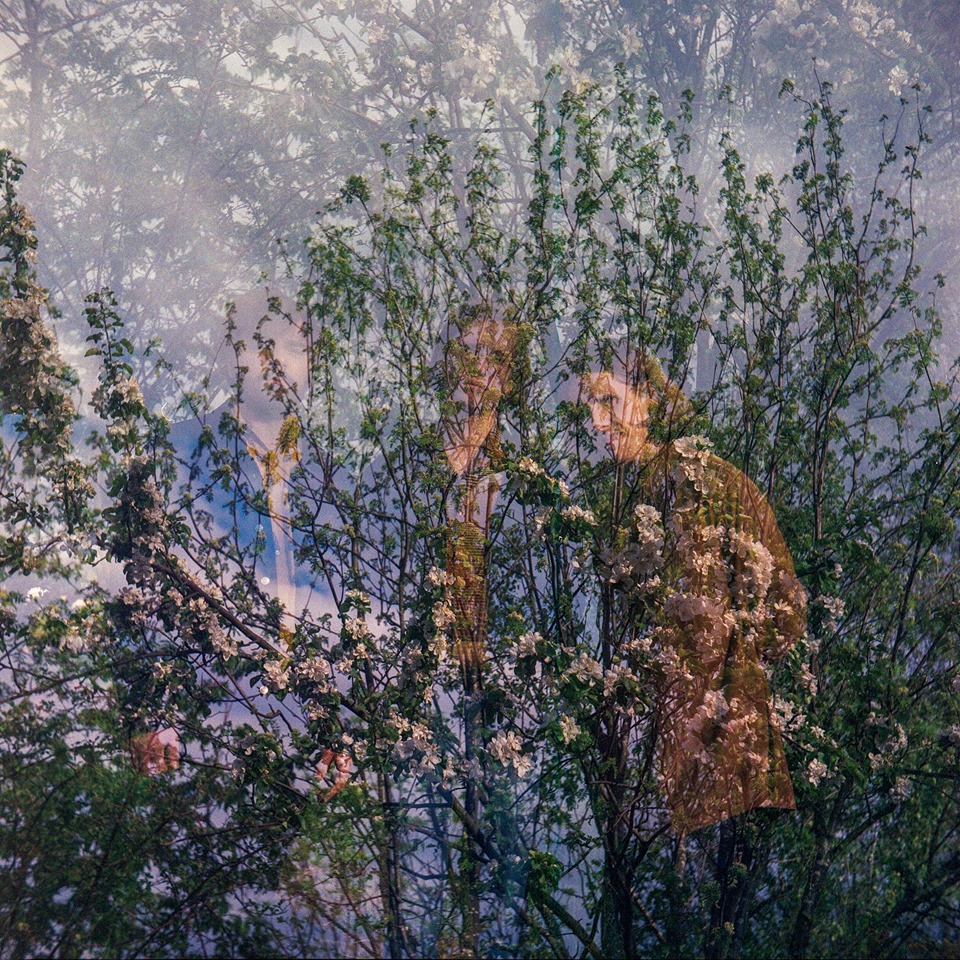 Ingvald grew up immersed in 70's krautrock and prog, and even though Ask and Eskild come from a background of punk, jazz and electronic music, we soon found that we had a mutual love for Norwegian rock heavyweights Motorpsycho, as well as jazz rock acts such as Elephant9, Bushman's Revenge and psychedelic bands such as Needlepoint and Dungen (interview here).
Are any of you involved in any other bands or do you have any active side-projects going on at this point?
We are all a part of the thriving jazz-and-everything-else-scene in Oslo, and we all have a lot of projects apart from Kanaan. Ingvald is currently making his imprint on the Norwegian jazz scene with the quintet JUNO, which has been something of a sensation in the city of Trondheim. He's also playing with several indie pop acts, such as the bands Magic Mirror and Caramel 11, who recently released their debut single. Eskild is playing with the noisy pop outfit Mall Girl, with whom he performed at the Roskilde Festival in Denmark this summer. He is also the bass player for the punk/hardcore outfit Daufødt, which recently signed with Fysisk Format, an influential independent label in the Norwegian underground.
Ask is a part of the pop ensemble Bang Bang Watergun!, and is the live guitar player for the indie pop sensation Vegard & Ivar Band, which performed at Øyafestivalen, one of Norway's biggest (and best) music festivals.
When did you decide that you wanted to start writing and performing your own music? What brought that about for you?
We all performed and wrote music for different bands throughout our high school years, but when we started Kanaan it felt like one of the first "proper" bands I was part of (at least for me (Eskild), a band that we were all hugely invested in and certain that we wanted to go as far as we could. I think we've all grown a great deal during the period since we started the band (about three and a half years ago), and it's a very rewarding experience to continue to record and tour with your closest friends over such a long period of time. We're really looking forward to the many more years to come!
What does the name "Kanaan" refer to in the context of the band name? Let me guess! Is it named after the track on Phallus Dei by Amon Düül II or is it after the Peter Frohmader's project named Kanaan?
You're right, we took the name from the Amon Düül II release. As with all projects, we had a hard time finding a suitable name for the band (all our early demos are named Vatn/Myrvoll/Vassbø, which is a common way to name free jazz and ad hoc bands, at least in the jazz scene). Even if the name was taken from ADII, it was a pleasant surprise to discover that some great tunes have been made by people using the Kanaan name, among those the great garage-y "Leave it", from 1969 (appears on the "Brown Acid: The Fourth Trip" from Riding Easy Records). At least we have a lot options when we want to choose an intro song before we start our concerts, haha.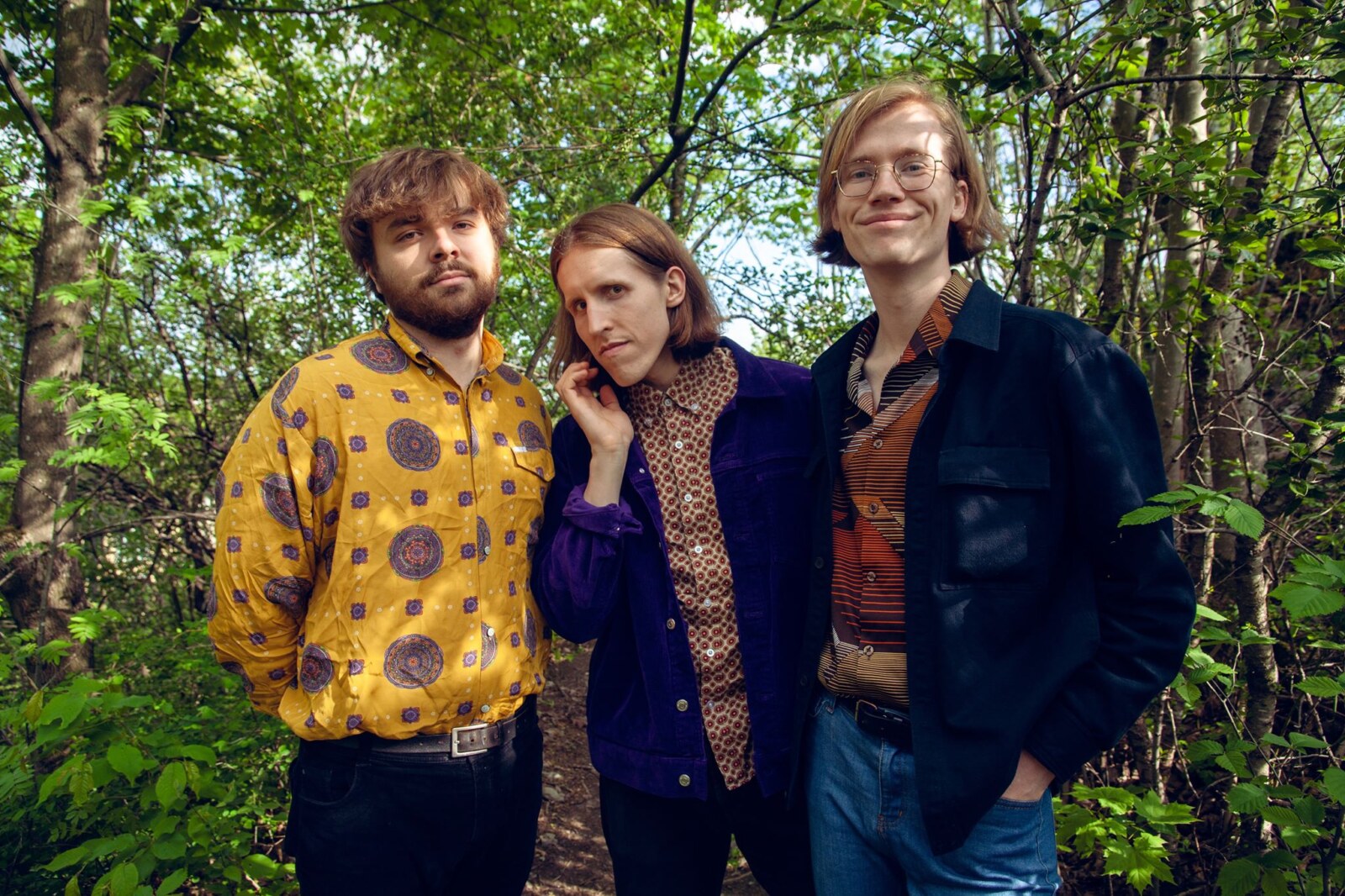 How do you usually approach music making?
We are all very concerned with having a collective and democratic approach to making music in this band. We spend a lot of time in our rehearsal space, usually starting from one riff, and then collectively building on it until we have a song structure that still leaves room for improvisation and spontanity. Playing concerts is always a great way to test out new material, and we're always revisiting and revising songs to improve them. We are, after all, first and foremost a live band, so it's important to us that everything we do will work in a live setting. We were on our first ever tour of Europe this June, and playing a lot of shows in a very short time is such an amazing way to expand on the written material. We played 11 shows in 12 days, and each night we would surprise each other with taking different twists and turns in the songs.
You guys are currently with El Paraiso Records – how did you get discovered by them?
Ingvald who plays the drums in the band got presented to bands like Causa Sui (interview here), Papir (interview here) and Psicomagia (interview here) through his psych obsessed, recording collecting father. He suggested we'd send them some of our early demos and Jakob and Jonas who runs the label really liked it and told us to mail them back when we had recorded a full lenght. We sent the mixes of the album to them, Jonas mastered it, Jakob made the artwork and the rest is history!
Can you share some further details how your latest album Windborne was recorded?
The album was recorded in Sørgården Studio, just south of Trondheim, together with Per Borten. He is a great musician and producer, as well as the main force behind Spidergawd, one of the more successful rock acts to come out of Norway in recent years. It was great working with him and the studio, and he really brought a lot to the table in terms of sound, and arrangement, and he had some great ideas which really brought our songs to a new level. For example "The Groke", which by the time we recorded the album was practically discarded from our live repertoire, got a new life after Per suggested the very Sabbath-y tempo change as the song progresses into the main riff. It has since become a staple of our live shows, and ended up being an audience favorite on our European tour this summer!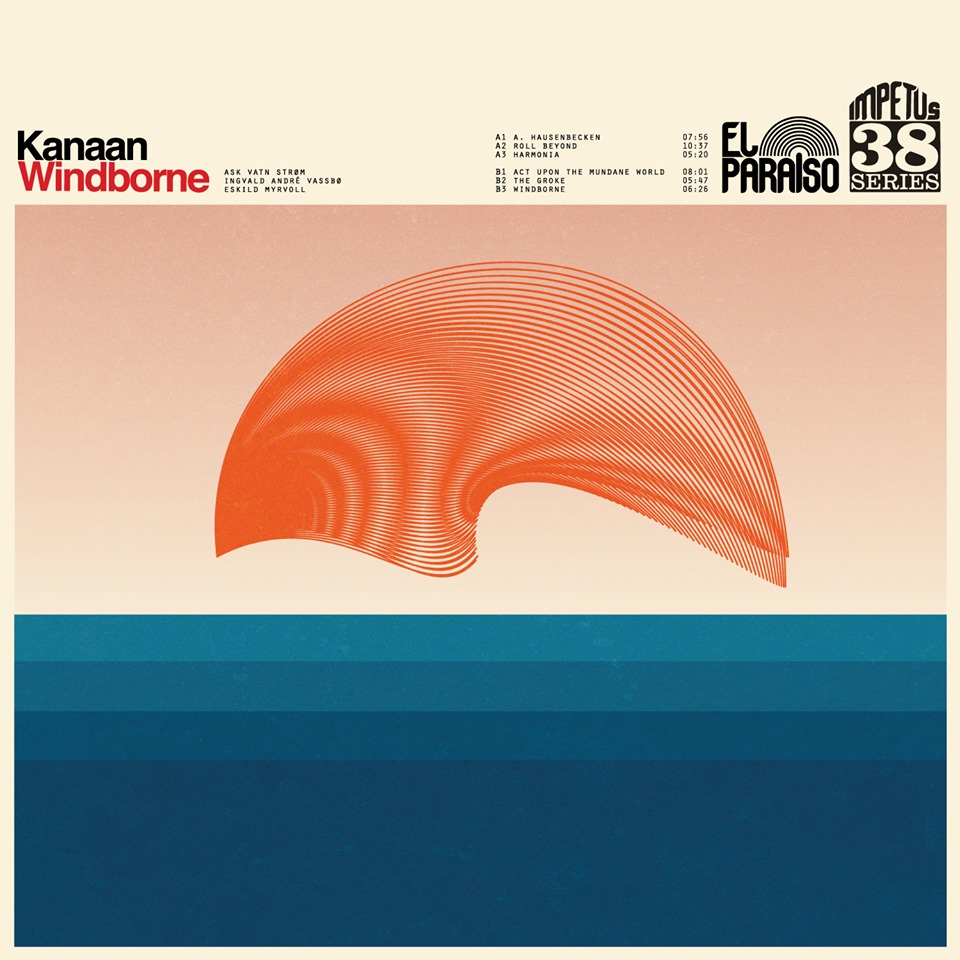 When we recorded Windborne, none of us really had much studio experience, so it was definitely exciting channeling our insights from the live format into producing a studio album! In the past year, we've all been working a lot in studios with out other projects, so we're really looking forward to recording our next album the next couple of weeks!
How pleased were you with the sound of the album?
We were really pleased with the sound of the album! We recorded the guitar amps in the main room in the studio, and it really made a difference in terms of making the big guitar sound (which of course is a prominent factor working in the guitar trio format). We also recorded the album live and reserved the overdubs for percussion and keyboards, so we could keep the live feel of the band as much as possible. The album was mixed by Håvard Soknes and mastered by Jonas at El Paraiso, and they both did a great job, as always!
As we're all still in a phase where we are developing a lot as musicians, it's easy to look back and think of things that could have been done differently, both in terms of sound and playing. But still, we all feel that the record managed to capture Kanaan in an early, but very interesting phase of the band.
What are some bands/musicians that have a big influence on you?
There are a LOT of different musicians who have had a huge influence on us. The Norwegian jazz scene has been really important to us as a band. Both the old masters like Jan Garbarek, Jon Christensen, Pål Thowsen, Jon Eberson and Sidsel Endresen who revolutionized music in the 60s, 70s and 80s (and still does!) and contemporary artists such as Mats Eilertsen, Hedvig Mollestad, Thomas Strønen, Hanna Paulsberg and Elephant9 have been hugely influential.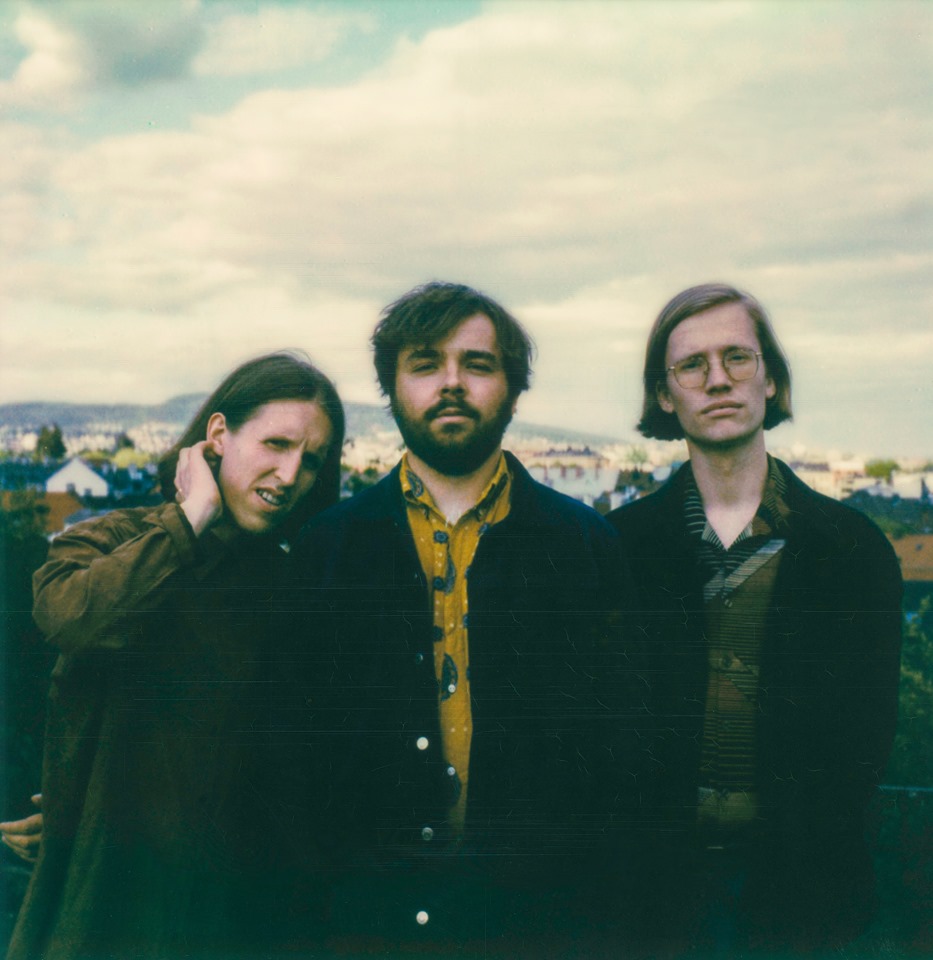 To us, the Norwegian jazz scene might seem less bound to tradition than the scene in the US. There's definitely a very strong focus on finding your own voice and expression, which is at the core of everything they teach in many jazz conservatories. Apart from that, we draw a lot of inspiration from psych, kraut and space rock, as you can probably hear. We try to challenge ourselves and be as open as possible, rather than spending too much time focusing on one specific tradition or genre.
Do you often play live? Who are some of your personal favorite bands that you've had a chance to play with over the past few years?
We play a lot of concerts! On our European tour in June we played 11 shows in 13 days, and I think that is the most shows in a row any of us have ever played! Being able to play in front of an audience night after night really makes you think things through and discover elements in your own playing that you usually wouldn't notice. Sometimes you keep making uninspired musical statements just because they're and ingrained part of your playing, and we really tried to weed out those elements. We changed up the set list every night and tried to make each show different from the previous one. Being able to discuss our own performances and keeping on trying to improve on it really made a difference on how we think about playing shows. Also, working with music based on improvisation and playing that many shows in a row really makes you go out of your comfort zone, both individually and on a group level.
We played with a lot of cool bands on the tour, but I think everybody's favorite band was a local kraut/jam/drone band from Dijon in France who were called La Ruche! Pattern based, dirty drum grooves, droning bass, abstract Michael Karoli-esque guitar playing and an amplified and fuzzed out hurdy gurdy! Amazing band, and very kind and humble people! Also, we have performed with both Mythic Sunship and Papir (interview here) on separate occasions in Copenhagen. Our show with Papir was the release show of their sixth album, and it turned into a great jam with both bands on stage. They're both bands we admire and wonderful people, and it was a pleasure sharing stages with them.
What are some future plans?
We'll be playing a few shows this autumn starting with Stavanger, Oslo and Odense. We're also playing a great Oslo festival called Høstsabbat later this autumn.
In the beginning of September we'll be heading into the studio to record our second studio album. We'll be recording it with the Norwegian jazz musician Bjørn Klakegg as our producer. He has released some records with his prog jazz band Needlepoint, and they're all great! We also have some more exciting plans which we can't reveal just now.
"improvisation might be one of the most important musical elements of our music"
How important is improvisation for you?
We're daring to say that improvisation might be one of the most important musical elements of our music. Improvisation lets us be spontaneous and playful with each other, ourselves and the music as a whole. Improvisation is in everything we do, and improvising in music is just another form of improvising, like communication through language and speaking can be one way of improvising, playing improvisational kinds of music can be another!
Improvisation might very well be the most important musical aspect of what we do. Even though our songs vary between very thought out and very open, we're always improvising within the form and adjusting to each other on a bigger or smaller scale. It's a huge part of everything we do, and we try to balance between the responsive and "jazzy" way of improvising and the more sound-based (and less solistic) approach to improvising which you can hear in a lot of psych and jam bands.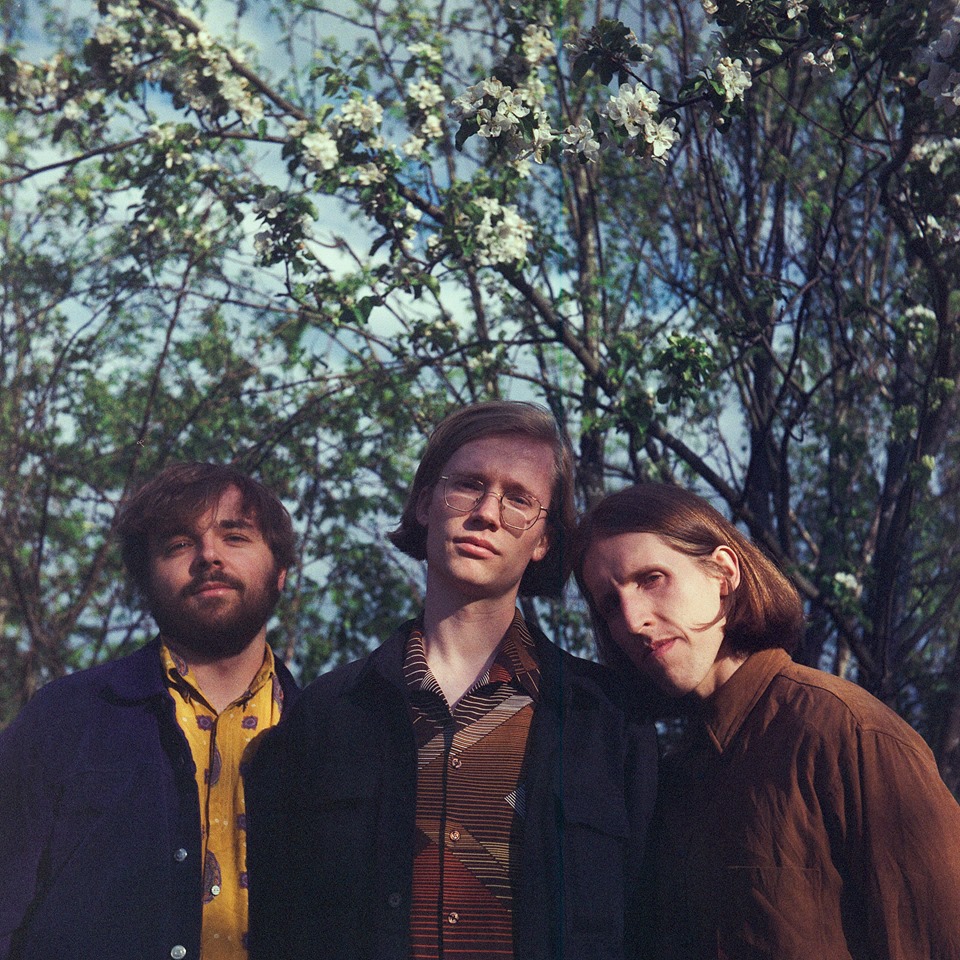 Let's end this interview with some of your favourite albums. Have you found something new lately you would like to recommend to our readers?
All three of us are obsessed with a lot of different music all the time, and our tastes go way beyond what you might guess from our music. Ingvald has been obsessed with the political lyrics and expressive music of the american rapper, poet and activist Moor Mother lately. Her brutal and political free jazz band Irreversible Entanglements is also on his list. Ask is never getting tired of his hero Bjørn Klakegg and his bands Needlepoint and Local Store. Eskild is at the moment diving deeper into obscure psych rock and some sixties pop bands such as White Noise, Love and The Left Banke. Here is a small Kanaan-curated playlist:
Moor Mother – Fetish Bones (2016 – Don Giovanni Records)
Agitation Free – At the Cliffs of the River Rhine (rec 1974, released 1998 Garden of Delights) (interview here and here)
The Left Banke – The Left Banke Too (1968 – Smash Records)
Causa Sui – Vibraciones Doradas (2017 – El Paraiso Records) (interview here)
Local Store – Magpie and the Moon (2019 – BJK music)
Alice Coltrane – Live at Berkley Community Theatre (1972 – BCT records)
Jonas Munk and Nicklas Sørensen – Always Already Here (2019 – El Paraiso Records)
Black Midi – Schlagenheim (2019 – Rough Trade)
Daniel Reuss, Cappella Amsterdam, Ensemble Musikfabrik – Ligeti: Lux Aeterna ( 2016 – Harmonia Mundi)
Oren Armbarchi – Hubris (2016 – Editions Mego) (interview here)
Thank you. Last word is yours.
Never stop going to concerts! Support your local artists and music promoters as live music is and will continue to be one of the most important ways of experiencing human art and culture.
– Klemen Breznikar