From the Kwintel to Rockicks | Interview | Detroit Guitarist Jerry Zubal
In the long ago, pre-Internet years of this writer's youth, the old brick-and-mortar record store was an oasis: an escape from parents, school, and work.
---
Solace was found in the store's cataloged aromas of used, musky cardboard and dusty, scratchy vintage vinyl. The removal of each album from its cover and dust jacket was gold discovered in a treasure chest. In those now callously disposed analog days, progressive-rock radio, with her weird, nonconformist transmissions of progressive rock and proto-metal of the late sixties and early seventies (later known as "AOR" or "Album Oriented Rock" by the late seventies; then homogenized and computerized as "classic rock" in the eighties), that era of music was this writer's Seven Seas; for I was a Sinbad on a weekly, swashbuckling tale of audio discoveries.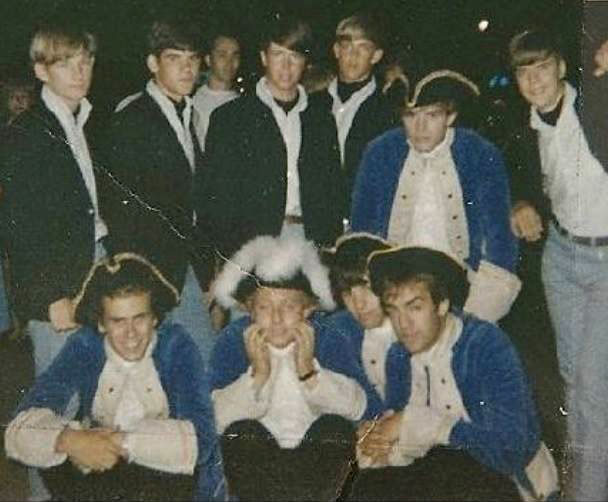 Today, in our regimented and digitized world, our automated society disposed of those off-the-rack, glossy magazines from our local bookstores, such as Circus, Hit Parader, and Creem (here in the States, maybe imported in your country back when; in the U.K. and Europe, Sounds and New Music Express was your source), which served as a rocker's treasure maps to sail those vinyl waves and discover new islands and ports of call that came in the form of rock 'n' roll bands. One of the many bullions discovered by this salty rock 'n' roll pirate was a band known — and unknown, not even given a fair chance by regimented U.S. radio programmers and trend-hopping record buyers to even be forgotten — as Rockicks.
Unlike most of this writer's favorite bands of the pre-classic rock epoch, such as the radio-ignored Angel, Axis, Blackjack, Black Sheep, the Boyzz, Fortnox, the Godz, Legs Diamond, Piper, Rex, Riggs, Roadmaster, Stars, and Target — which we rockers would not have known, if not for the days of the hard-copy rock press — and April Wine, May Day, Riot, Shooting Star, and Survivor — which received additional, but bare minimal, radio support — Rockicks received neither the ink or airwaves of other bands.
Ah, but before we explore the career of Los Angeles, California's Rockicks . . . we must discover the career of Detroit-based teen rockers, the Kwintels.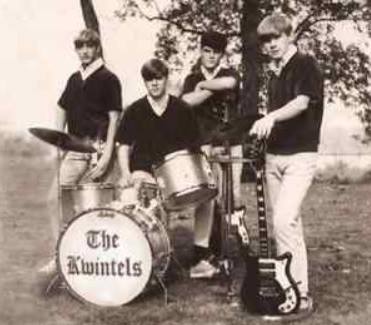 The Kwintels started out as the Quintels, eventually dropping the "Qu" for a "Kw" for the sound-the-same-but-spelled-differently, more "rocking" handle. Jim Baranowsky, who also managed Tom Carson's Lazy Eggs, served as their manager.
The Kwintels were regulars at the Punch Andrews-managed the Silver Bell Hideout, the Clawson Hideout, and the Birmingham Palladium. Their major gigs were the Southfield Pop Festival in July 1967 alongside SRC, Bob Seger and the Last Heard, the Rationals, and the Mushrooms featuring Glenn Frey. The Kwintels also opened for, and loaned out equipment to Paul Revere and the Raiders during their Detroit stop in 1965. Around that same time, the Kwintels, when Jerry Zubal was only 15, served as Freddie Cannon's backing band during a Detroit stop in Lake Orion. Impressed with the teens, Cannon offered the Kwintels the slot as his permanent band; they turned him down to concentrate on original tunes. As was the case with bands in those days, they recorded covers of popular songs as singles, but those acetates were never pressed for release.
Typical of the Beatles-cum-Stones-cum-Kinks-inspired British Invasion relished in the States, the Kwintels sported a similarly dressed, clean cut image. Then, the Beatles ditched the "power-pop" and recorded 'Helter Skelter'. Led Zeppelin's electrified blues arrived.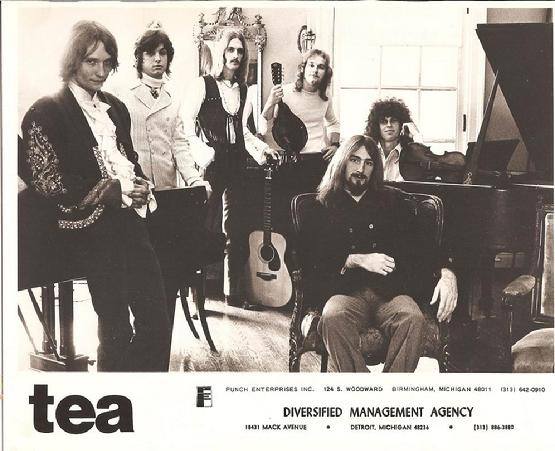 Answering the call, Jerry Zubal joined the harder-rocking Tea, which was known for a time as Poetic Justice when Joe Aramini (Bob Seger's later road manager) managed the band. For a time, Tea featured Gary Gawinek, formerly with fellow Detroiters Who We Are (he later became the Tour Manager for Bob Seger in the '70s). At the time, Aramini also managed the career of Madrigal, an early precursor to Walpurgis, aka Phantom, which featured Ted Pearson and Harold Beardsley.
Signed to Ed "Punch" Andrews's Palladium Records, which issued Seger's early albums, Andrews felt "Tea" carried a detrimental "drug image," so the band became 1776. Those 1971 sessions, overseen by Pampa Studios' Jim Bruzzese and Greg Miller, who also engineered Bob Seger's early catalog, resulted in the band's lone, self-titled album. Featuring the Andrews-chosen singles: covers of Dave Mason's 'Only You Know and I Know' and the Bryds's rearrangement of the Art Reynolds' Singers' 'Jesus Is Just Alright,' only the latter charted on Detroit radio: the limited success of 1776 was usurped by the Doobie Brothers' version, released a year later. If only 1776 had made it to the Billboard charts as part of the early '70s "Jesus Rock" craze that swept the U.S., perhaps a career for 1776 would have been forthcoming.
After the Kwintels, and prior to Tea, Jerry Zubal and Glenn Frey, he of the recently disbanded the Mushrooms and a co-writer on Bob Seger's early songs, formed a creatively unsuccessful band. Frey, of course, relocated to the west coast and joined the Eagles. Jerry Zubal also relocated to Los Angeles to become part of an even harder-rocking concern.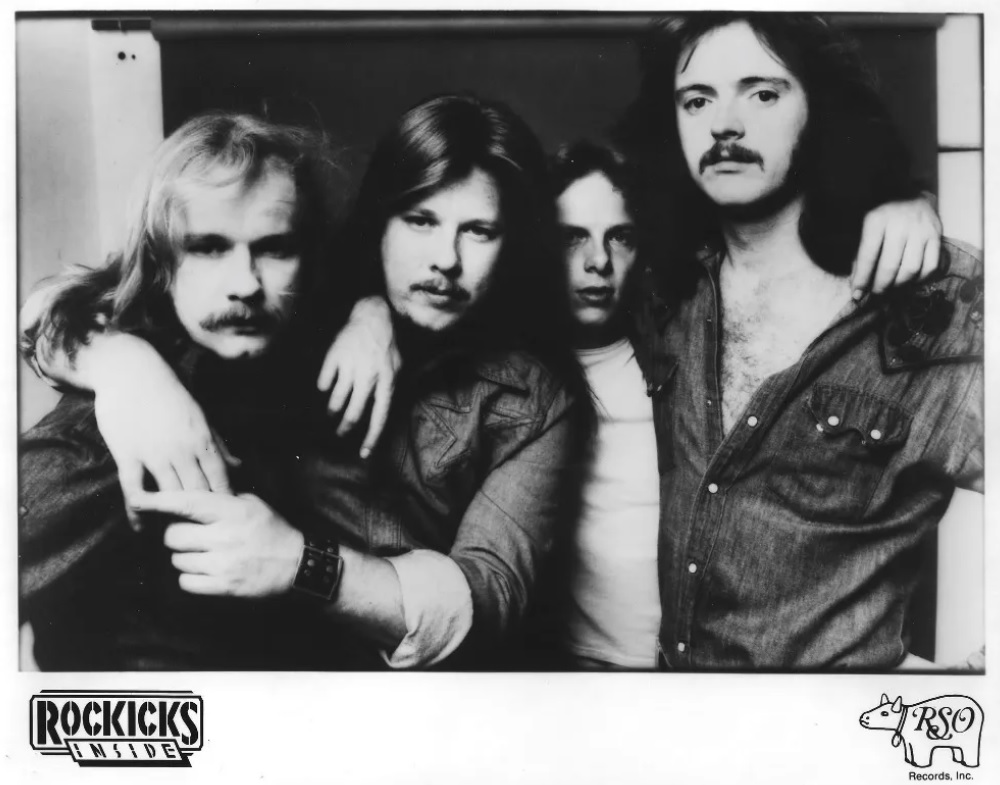 Rockicks was one of those lost nuggets you discovered, not through the rock press or radio or record company marketing. Like any gold-infected pirate: you sailed off on the asphalt waves in your cherished, used 1975 Pontiac Firebird and dove into the vinyl ocean of a local record store and you found it — by accident. As with the above noted bands AOR-styled bands: Rockicks was the happiest of accidents for this writer. Rockicks, like those other bands, was my band: I found them on my own. Rockicks wasn't the latest, trendy spandex 'n' hairspray pretty-boy band or some candy-coated new wave cookie cutter or some droning electro-pop unit marketed by Madison Avenue-dictated radio programmers. Rockicks was real rock 'n' roll rife with heart; with flesh and soul. There was no second-rate Kiss-theatrics in the Rockicks' groove. No Knackesque cloning, no second-generational loss copying of the Cars wave. This was down-and-dirty rock 'n' roll of majestic, Cheap Trick-proportions. "How in the hell did I not hear about these guys when this album first dropped in stores?" I asked. "Why did I find out about it after the fact?" I miffed.
So, who are the members of Rockicks? Where did this ripping, barnstormer of a band, which issued one, lone album in 1977 on RSO Records, come from? Where did they go? Did they give up the rock 'n' roll dream and grudgingly take non-rock day jobs?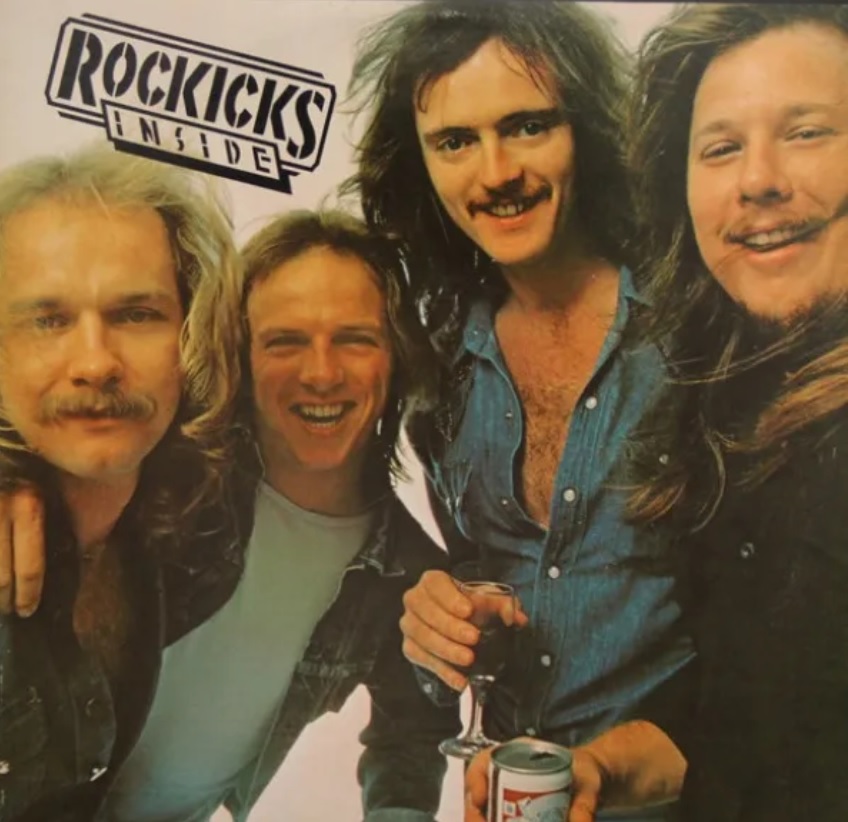 As a liner-note junkie, this writer searched high and low for more information on Rockicks' members: guitar/vocalist Jerry Zubal, bassist/vocalist Sammy Pate, Jr., guitarist/vocalist Brian Naughton, and drummer Rich Altschuler. As far as this writer could tell, none were in any band before or after Rockicks.
Then one day: "Jerry Zubal" mystically appeared on the rear cover of an old 1972 copy of an album by 1776 — another one of those bands that received little-to-none of the ink or airwaves afforded to Black Sabbath, Deep Purple, and Led Zeppelin (or, more accurately, in the case of 1776, the Eagles) in the early-days of progressive FM radio. Then, another familiar name appeared on the 1776 cover: Hideout Productions. Then another: Palladium Records. Then there was the name: Punch Andrews. "Hey, this is connected to Bob Seger! Rockicks are from Detroit!" (Or so this writer thought.) Thus, this then wee-rocker poured over rock tome after rock tome about Detroit's rock scene; read or skimmed every book, or at least thumbed the indexes, of every career chronicle on Bob Seger, Ted Nugent, Iggy Pop, and the MC 5 — anyone and everyone from Detroit. Not a mention of Rockicks to be found — or 1776 for that matter.
It wasn't until this writer began researching and writing an investigation on the Phantom of Detroit from 1974 in the pages of The Ghosts of Jim Morrison, the Phantom of Detroit, and the Fates of Rock 'n' Roll, that a discovery regarding the twisted roots and branches of Rockicks occurred. As with the fabled, non-comedic divine comedy of Jim Morrison's ghost, the careers of the musicians behind Rockicks shuffled the same old song-and-dance routine: a close-but-no cigar lifestyle; stubbed-out in a managerial ashtray peppered with almosts, maybes, not today, and no thank yous.
So, while this rock 'n' roll curmudgeon waxes nostalgic on the societal ills routed by the Internet beast and the death of a cherished analog, non-software world — for once — the World Wide Web served rock 'n' roll well. Thanks to the technical ecstasy of Internet Search Engines and Video Sharing Sites (Google and YouTube), the mystery of this band from Detroit (uh, no), unfurled.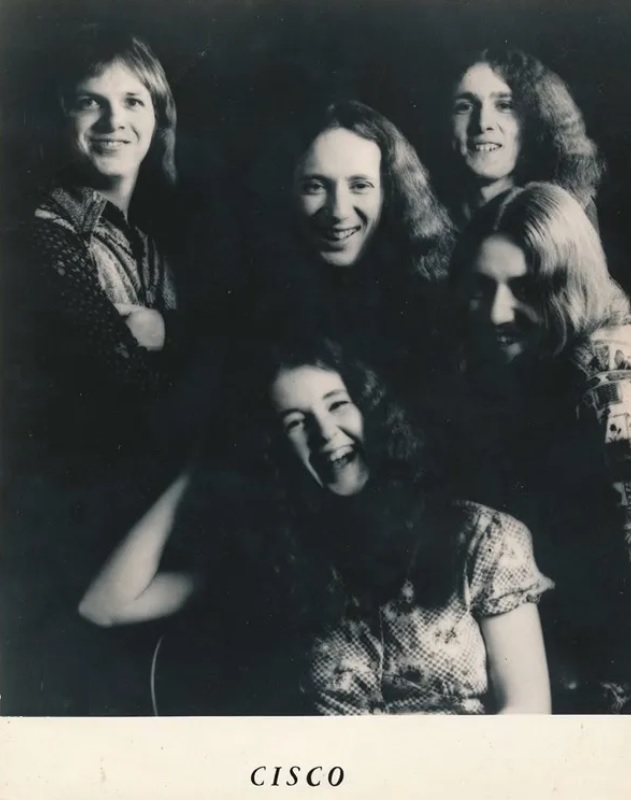 While Jerry Zubal explored his musical endeavors in the Midwestern U.S., down in the heart of the U.S Southern Rock south — spearheaded by the likes of Blackfoot, Lynyrd Skynyrd, Molly Hatchet, and the Outlaws — in the cities of Smyrna and Augusta, Georgia, Rockicks' future rhythm section of bassist Sammy Pate, Jr. and drummer Rick Altschuler were carving their side of pork from the music industry's porcine hide.
Rick was part of the extended family of southern rockers, Black Oak Arkansas, which achieved brief fame in the States with their only radio-charting single, the Top 30 hit, 'Jim Dandy (to the Rescue)'. Black Oak Arkansas became popular enough with concert goers that the band's female co-lead vocalist, Ruby Starr, scored a three-album solo deal of her own with Capitol Records — and Rick Altschuler sat on the kit. Ruby Starr opened shows, not only for BOA, but for Blackfoot, Black Sabbath, and Edgar Winter. And as only as the Fates of Rock 'n' Roll would have it: Ruby Starr and her band, Grey Ghost, ended up in Toledo, Ohio, for a gig with several other bands — one of which was Jerry Zubal's Tea. Impressed, Zubal would remember Altschuler for a new project. . . .
Sammy Pate, Jr., who at one time lived across the street from Elvis Presley's TCB band bassist, Jerry Scheff (who recorded as a studio bassist with Jim Morrison and the Doors), got his start as the lead vocalist, and later as bassist, with the southern-rock band Cisco: a band formed by guitarist Grover Jackson; the band had the same booking agent and played on the same southern concert circuit stages as Lynyrd Skynyrd. Upon the demise of Cisco, with Grover off to find his fortune as a renowned guitar luthier with Jackson and Charvel guitars, Sammy toured for a time with another, yet softer, southern-rock band: the Atlanta Rhythm Section. By the time Sammy transplanted to Los Angeles and met Brian Naughton, he'd only been playing bass for less than two years when he joined Rockicks.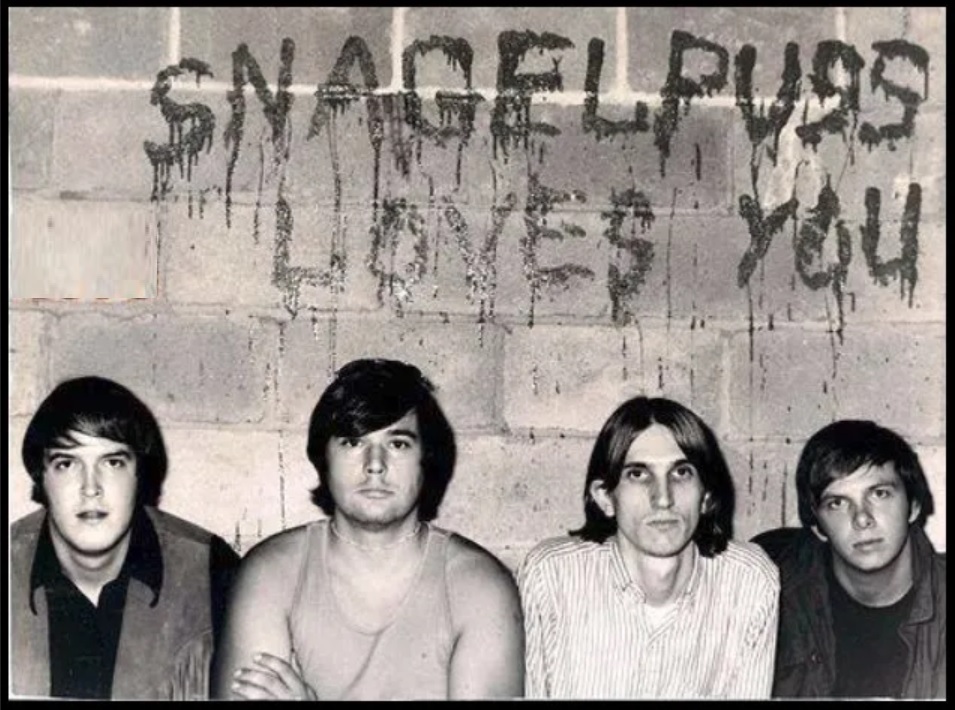 Meanwhile, as Sammy and Rick rocked out in gator country, and Jerry Zubal rocked the Great Lakes: Brian Naughton formed his first teen group, the Velaires in 1961. By 1965, it was all about the Beach Boys, Jan and Dean, the Rip Chords and the Rivieras, so Brian ditched the British Invasion for a surf-sound with the Persuaders. Then another, harder "wave" stormed in from Britain: in the form of the hard-rock trinity of Led Zeppelin, U.F.O, and Uriah Heep. Thus, Rock Candy, Brian's next project where he served as the chief songwriter, vocalist and guitarist, caught the eye of producer and record executive Mike Curb: Brian quickly became part of the MGM Records' family, alongside bubblegum teen idols, the Osmonds, and the "devil worshipping" Coven.
Sadly, Rock Candy's MC 5-inspired, eponymous debut album for MGM was three years before the arrival of Sammy Hagar and Montrose (who had their own, never-was hit with 'Rock Candy'). As with Montrose themselves: Rock Candy were too groundbreaking for their own good. The world would have to wait another eight years for Van Halen to wise up record executives.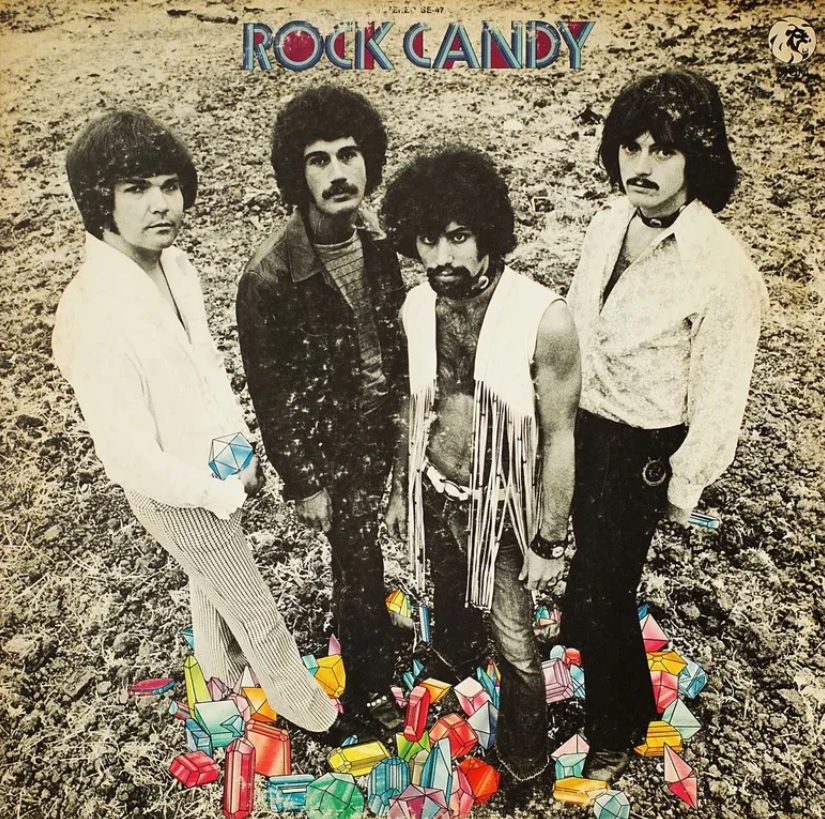 While radio programmers and the record-buying public ignored Brian Naughton's brilliance, the musicians on the L.A scene didn't: In 1972, Brian joined a ready-to-implode Peanut Butter Conspiracy, which had a huge Jefferson Airplane-inspired "hippie-hit" in 1967 known as 'It's a Happening Thing'. Brian then was off to greener pastures with the Grass Roots in 1973, appearing with the band on U.S. television's "American Bandstand," along with early-seventies variety shows hosted by Sonny & Cher and country music's Kenny Rogers.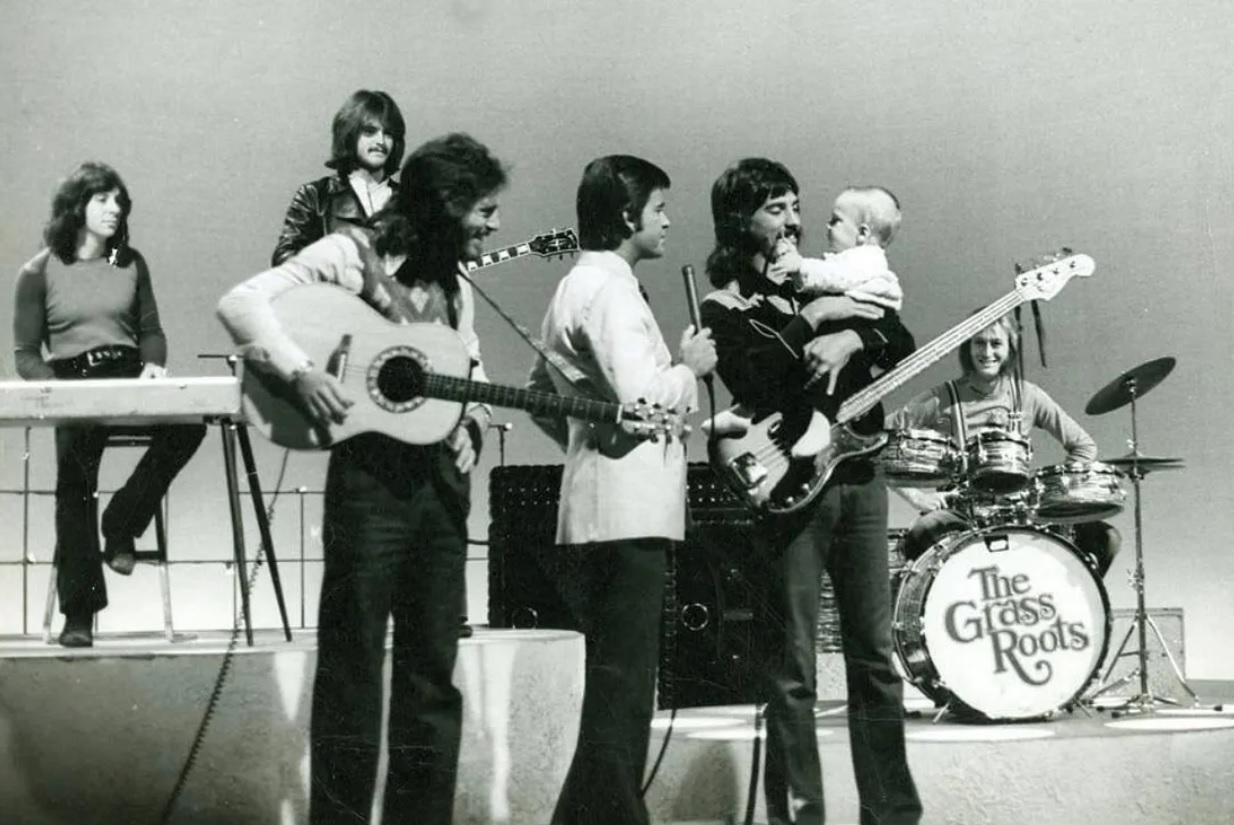 After the Grass Roots imploded that same year, Brian returned to the Rock Candy-formula with his new, hard-rock venture: Rockits. Meanwhile, his ex-Roots bandmate, vocalist and songwriter Warren Entner, became a successful manager with his own Warren Entner Management and the Toby Organization, which managed Angel, the Randy Rhodes-era of Quiet Riot, Starz and Legs Diamond. Also on Entner's managerial roster: Brian Naughton's Rockits. (Moving into the alternative-rock arena, Entner found success guiding the careers of Faith No More and Rage Against the Machine.)
By 1976, Jerry Zubal left Detroit for the epicenter of American rock 'n' roll: Los Angeles. Joining Rockits, the concern soon became the house band at Van Nuys' famed venue, Rock Corporation, for three years — and played shows alongside Mammoth, on their way to becoming Van Halen. Signed by ex-Beatles' employee Robert Stigwood's RSO Records (yes, home to the Bee Gees, but also Eric Clapton, as well as fellow Detroit's Shadow lead by Joe Memmer) and rechristened as "Rockicks" (possibly to avoid confusion with RSO's other hard-rock signing — ironically also out of Zubal's hometown of Detroit — the Rockets), they set forth to record their debut album: 1977's 'Inside'.
The Warren Entner relationship between the Randy Rhodes-era Quiet Riot and Rockicks went as far as the two bands bunking in a common rehearsal space. Rockicks also opened shows for Quiet Riot at the Aquarius Theatre and the Roxy in Los Angeles and other west coast venues, along with opening for Angel at the Santa Monica Civic Auditorium. Rockicks even had their own promotional radio spot for their new album aired on Los Angeles' #1 rated rock radio station, KMET 94.7 FM (thanks to Sammy Pate, Jr. for sharing the spot with this writer; it now appears on a Rockicks career-retrospective compact disc).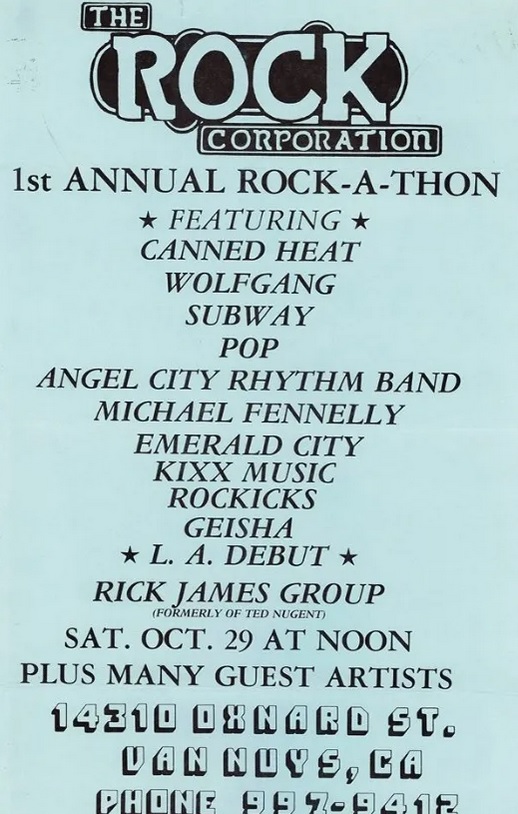 Then the "big break" came: Rockicks booked a highly-coveted opening gig at L.A's premiere rock venue: the Roxy. For reasons lost to the test of time: Rockicks lost that opening slot for what turned into a breakthrough gig for Blondie; Rockicks was replaced by a new, unheard of band: Tom Petty and the Heartbreakers. Blondie and Tom Petty found quick success on the radio, with record buyers, and on the concert circuit with their self-titled debut albums issued in 1976.
Sadly, 'Inside' failed to match the success of Debbie Harry's or Tom Petty's albums. So RSO decided against recording a sophomore effort. Heading back into the studio, Rockicks cut a new, three-song demo that tickled the ears of MCA Records: a new deal was coming! Sadly, the MCA deal had a caveat: they would serve as the backing band for one of the "established" artists on the MCA roster. Rockicks turned down the deal.
During this writer's research on the career of Ted Pearson (by way of this magazine's interview with keyboardist Russ Klatt), pruning the overgrowth from the Phantom's many branches, the MCA Records' careers of Ray Kennedy and Erik Braunn became entangled in the analog pricks and briars.
Lost somewhere between the supergroup legitimacy of Blind Faith and the failed fabrication of Rhinoceros, was MCA Records' supergroup entry: KGB, which imploded after a 1977 tour and two 1976 albums — 'KGB' and 'Motion'. 'KGB' came together when the label drafted Blind Faith bassist Ric Grech into a rhythm section with ex-Beck, Bogert and Appice drummer Carmine Appice, to back the songwriting core of the band's acronym: British blues-vocalist Ray Kennedy (wrote the Babys' late-Seventies hits 'Isn't It Time' and 'Everytime I Think of You' and 'Sail On, Sailor' for the Beach Boys), along with Electric Flag's keyboardist and guitarist, Barry Goldberg and Michael Bloomfield.
In addition to forging a career for Ray Kennedy, MCA was equally committed to developing a solo career for Erik Braunn, formerly with Iron Butterfly. Braunn's MCA deal was the result of two factors: his leaving the band after 1969's 'Ball,' and Iron Butterfly's first split after the failure of 1971's 'Metamorphosis'. As the Fates of Rock 'n' Roll would have it: Braunn signed his first solo deal with MGM Records (home to Rock Candy), where he recorded an unreleased solo album, 'White Clouds'. Then Braunn recorded a second, unreleased solo album for MCA.
However, once Iron Butterfly's former drummer, Ron Bushy, seated the drum stool for Bruann's MCA-solo deal, Bruann's songs became new material for a revamped Iron Butterfly on the 'Scorching Beauty' and 'Sun and Steel' efforts. After the second dissolution of Iron Butterfly, MCA retained their solo deal with Erik Braunn , which was around the same time the label expressed interest in Rockicks.
If this writer's investigative assumptions are accurate, how ironic Rockicks turned down the Bruann offer, as Jerry Zubal, along with Ed Houlehan (formerly with Victor Peranino's Kingdom Come), backed another Iron Butterfly refugee, Doug Ingle, on his solo demos, after Rockicks' demise. While Jerry Zubal can't confirm nor agrees with this writer's additional assumption: I believe it's possible the MCA artist Rockicks was more likely asked to support was U.S. actor-musician Lane Caudell. This conclusion is reached as a result of the Warren Enter managerial connection between Rockicks and Caudell. In addition: Lane's two MCA albums were issued in 1978 and 1979, around the time Rockicks was dropped by RSO and MCA expressed interest. (A deeper exploration on the career of Lane Caudell is available with this writer's feature: Lane Caudell: Lost Somewhere on the Road between Franklin High and Nashville.)
By 1978, Rockicks was over. Jerry Zubal returned to Detroit, Michigan, where it all began, and joined Pendragon — the new, streamlined, pop-oriented rock band formed by Jim Morrison's former ghost; the man behind the Phantom's Divine Comedy album.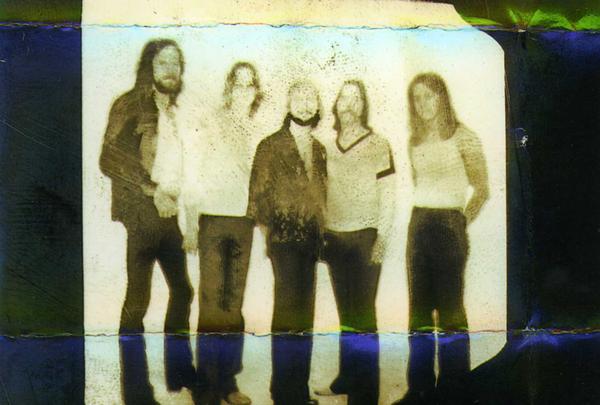 Upon the demise of his tenure with Pendragon (see this writer's article "Pendragon: The Lost Album and other Lost Rockers of the Great Lakes"), Jerry Zubal joined forces with another of Detroit's musical refugees: Johnny Heaton, whose old band, Tantrum, under the managerial hand of Ed "Punch" Andrews, served as Bob Seger's opening act in 1974. Ironically, Tantrum got the Seger gig after the Phantom had a dispute with Andrews and lost the opening slot. The musical union between Jerry Zubal and Johnny Heaton continues in Detroit to this day, with the acoustic duo Catching Fire and the harder-rocking classic-rock outfit, Rock Anthem (Heaton's first professional band was the West End, based in Waterford, Michigan).
So, where are the other members of Rockicks, now?
Sammy Pate, Jr.: Stayed in the music business working as a studio and touring musician for numerous acts. One of those gigs resulted in his working with Danny Spanos in the early eighties; Spanos issued two AOR-inspired albums and one EP, along with a U.S. Top 40 hit, 'Hot Cherie'.
Rick Altschuler: Left the music business all together to concentrate on family and other interests, before passing away in Los Angeles.
Brian Naughton: By then with a wife and children, he turned his second job into a full-time career: as an ITASE-certified carpenter and stagehand in Los Angeles' film and television industry.
The Quiet Riot connection to the Naughton family continued with Brian's brother, James, who took guitar and bass lessons from the pre-fame Randy Rhodes and Rudy Sarzo. James formed his first band, White Heat, which became a mainstay at L.A's famed club, FM Station. White Heat eventually transformed into Ninja (You Tube/full album) and signed a deal with Rage International. They cut an album and toured with burgeoning hair-metal stars, Ratt.
It all came full circle for the Naughton clan by 2004 as the rock 'n' roll bug bit Brian once again. Encouraged by his then equally talented son Corey on guitar and lead vocals, and his brother James on bass: The Naughtones arrived. Their self-produced album, 'From the Nut' (YouTube/live video), won the 2006 L.A Music Award for "Independent Classic Rock Album of the Year," as their eponymous sophomore effort released in 2008 won the "Producer's Choice Award" at the L.A Music Awards.
Sadly, before this great band could achieve a major-label deal or nationwide recognition, Brian Naughton passed away from a heart attack.
---
Interview with Jerry Zubal
Here, we sit down with Jerry as he speaks of his Detroit-to-Los Angeles-and-back-to-Detroit career that began with the Kwintels in the late 1960s, up through his time with Rockicks in early-to-mid 1970s, and Pendragon in the late 1970s.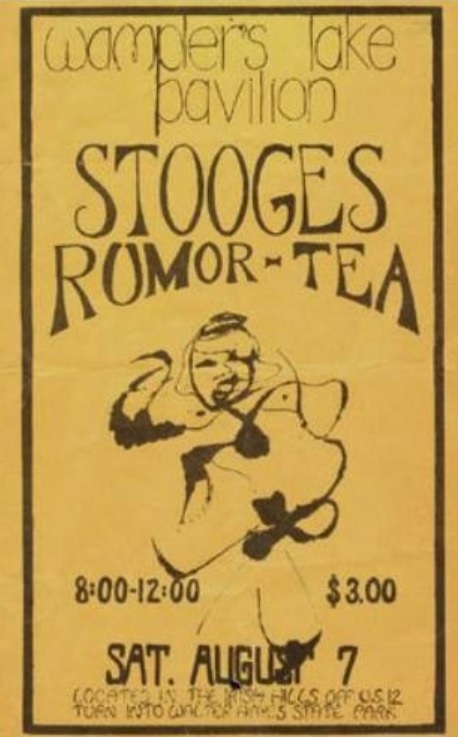 R.D Francis: Let's start our discussion with a very interesting Wamplers Pavillion flyer.
Jerry Zubal: There's a funny story that goes with that Wamplers Pavilion show that Tea opened for the Stooges. Iggy didn't show up. Some guy, nobody knew who he was, jumped up on the stage and he "did" Iggy. He had the vocals and the moves down. He did the full Stooges set. No one had a clue as to who he was — not even the Stooges. Or whatever happened to him.
I've read a few Iggy biographies and that story never popped up. Hey, since everyone thought the Phantom was really Iggy: wouldn't it be wild if that "guy" was Arthur Pendragon, well, Ted Pearson back then — and he "did" Iggy?
Now I know you're kidding. Don't even joke about that. No, I knew Art [Ted] back then with his band, Madrigal, which came after the Revolvers. Trust me, it wasn't him.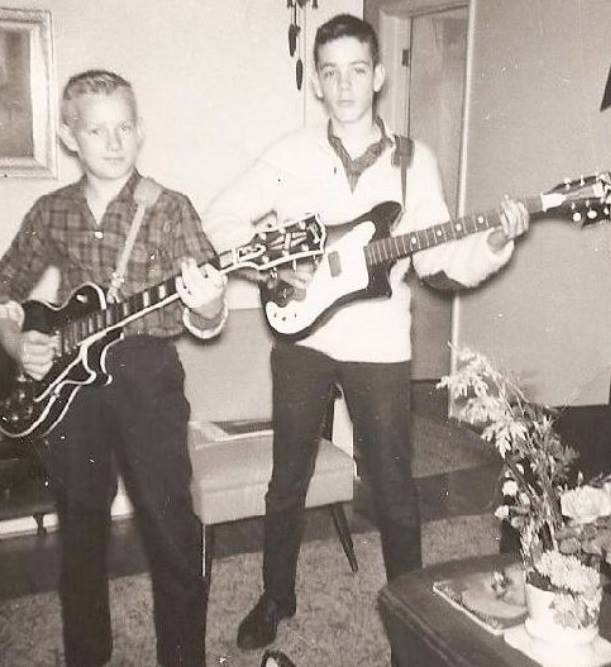 What's the tale behind the Kwintels and the Paul Revere and the Raiders photo?
There's a funny story that goes with that show, as well. We opened for them in 1965. I was fifteen at the time and that gig with the Raiders was in Lake Orion in this small theatre turned into a rock club. I forget the name.
So the Raiders showed up with no equipment and had to borrow ours. I handed my guitar to Drake "The Kid" Levin, their lead guitarist, and he said, "Hey, this is exactly like my guitar." And I say, "I know, it's on your album cover and you played it on 'Where the Action Is' [a then popular U.S. TV show]. That's why I bought it." At the time, the Raiders had a pretty big hit with 'Steppin' Out'.
So, the Raiders are doing their set and Drake starts banging on the keyboard with the headstock — and takes a chip out of it. Now, for me being a fifteen year old with a new, Kalamazoo, Michigan-made Epiphone Wilshire, I was pretty angry. Then, I caught myself: I realized I just had my guitar "chipped" by a rock star!
So a few years later, I'm about twenty-three at the time and in Los Angeles at a party. And who is there: Drake Levin. So, I go up and introduce myself; I mention the Lake Orion gig where they showed up without any equipment. And he remembers the gig! So as I am telling the story, a few others gathered around. And I mentioned I had just bought the Wilshire and he started banging the keyboard with the headstock. So, his face has this "oh, no" look on it, and everyone can't believe I am saying this to him. So he starts to apologize and I stop him. I told him, "You know what, when it happened I was angry, but then I realized: my guitar was chipped by a rock star". And we all had a good laugh out of that. That guitar would be worth about $4,500 today.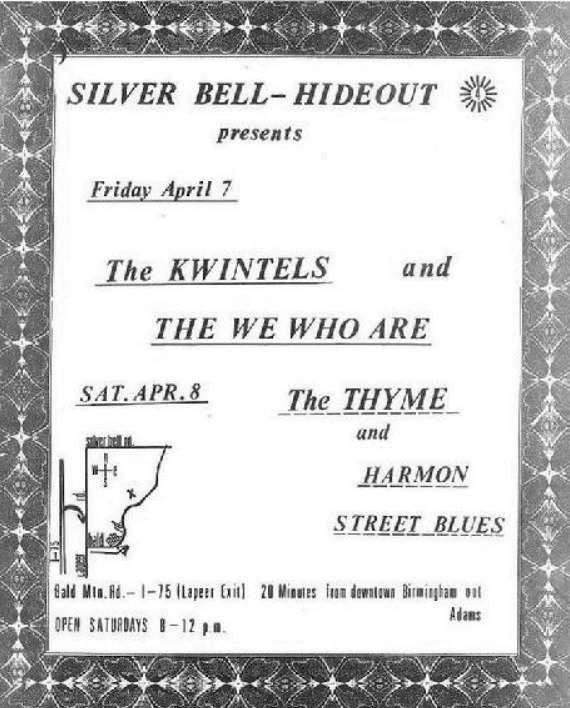 We spoke in the past about you doing a gig with Freddie Cannon of "Palisades Park" fame, but I never got the whole story.
That was another Lake Orion gig, where I grew up, as well as Ted Pearson and Harold Beardsley, his long-time bassist. I was fifteen and we opened for Freddie. But he also needed a backup band for the gig. So we learned the set and did it. Well, he was really impressed and said he was going to take us, the Kwintels, to dinner. Then, later on, we see a roadie bring Freddie dinner in the back where there's a table set up with a tablecloth and candle — Freddie ate alone. And between that and him being kind of rude in general, we were angry.
So I got a call a few days after that gig from our manager to back Freddie on another Michigan date; he wanted us since we knew the set. The Kwintels turned him down, because, well you know, you're fifteen and this "rock star" promises to buy you dinner, but doesn't. Looking back, we should have done it. Would it have led to something? Who knows.
As when you had the offer from MCA for Rockicks to back a solo artist on their roster.
Yes, exactly. But we were cocky enough back then to say "no" to the offer. So you never know. So all of those memories from that Wamplers Pavilion poster.
So you went from Paul Revere and the Raiders, to Freddie Cannon, to the Stooges. Not many musicians say that. What can you tell me about the photo of Poetic Justice?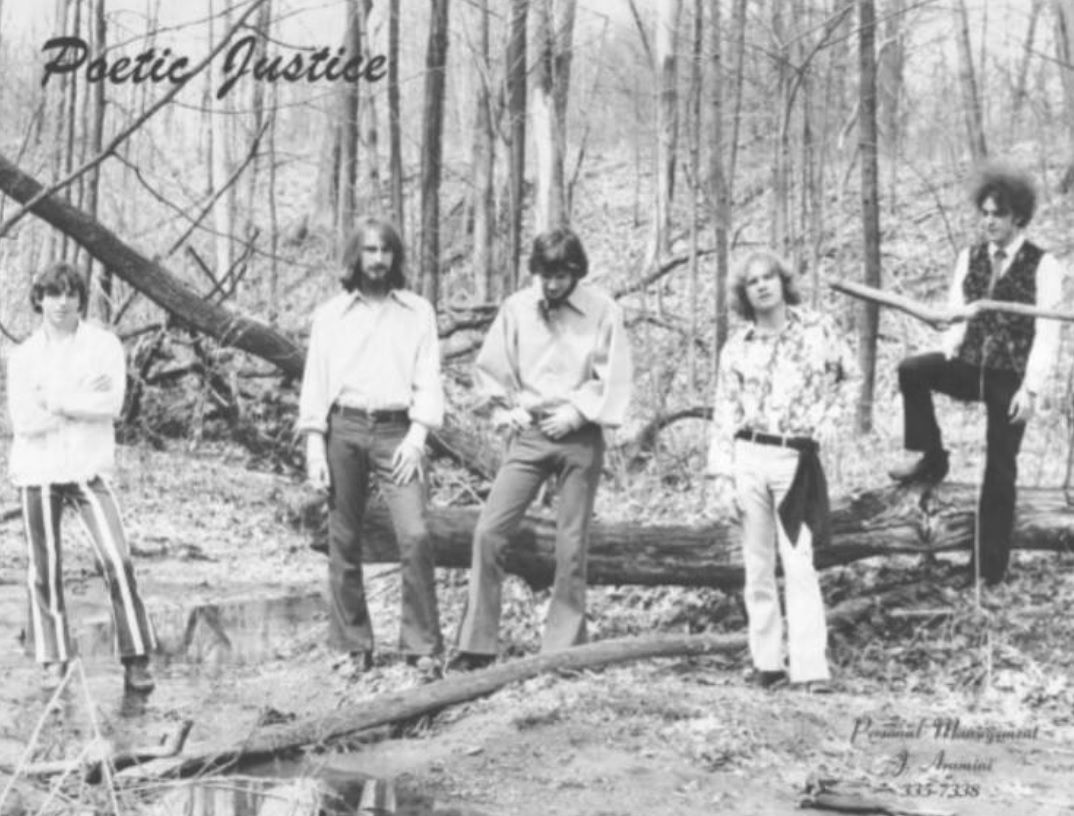 That's actually a photo of Tea during a short period of time we called ourselves by that name. Gary Gawinek, formerly with We Who Are, had just left and Rick James was the new lead singer. Bryan Barnes hadn't yet joined, that was a ways off. Then Punch Andrews became our manager and, because he feared there was a "drug inference" with the Tea name, we officially became 1776. The band in the PJ photo is Bill Doral, Eg Mahan, Don Lucking, myself, and Rick James. It was taken out back, behind the Silverlake property where a lot of Punch's bands took promo photos. Joe Aramini, who also managed Ted Pearson's Madrigal, was our manager.
You were signed with the Toby Organization, which also handled Quiet Riot and Angel.
Yes, when I got out to Los Angeles and hooked up with Brian Naughton to form Rockicks, we did shows alongside Van Halen who were just starting out. Rockicks also opened shows and shared a common rehearsal space with the Randy Rhodes-era of Quiet Riot. Another one of our run-ins was with Blondie. I can't recall the reasons, but at the last minute: we lost our opening slot for what turned out to be a breakthrough gig for Blondie at L.A.'s famed Whisky a Go-Go. Tom Petty & the Heartbreakers, who just released their debut album, got the opening slot. That gig broke Petty, nationally.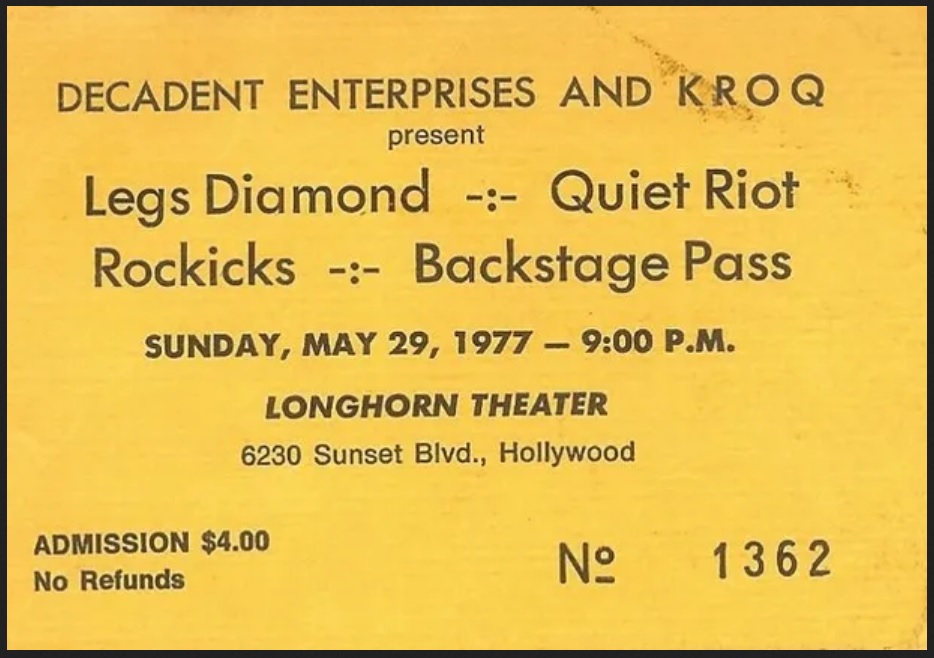 I like to talk about your time in Pendragon, alongside Ted Pearson, aka Arthur Pendragon
Sammy Pate, Jr., my bandmate in Rockicks, reminded me of Ted coming up on stage during one of our L.A. club gigs around 1977. Neither of us can remember the venue or songs, but Ted jammed with us for a couple of tunes.
I have to note that when I worked with Ted, alongside Chris Marshall as my co-guitarist and Ted on bass, I knew him as Ted Pearson. Arthur Pendragon was Ted's musician, stage and artistic name, as I recall from the Walpurgis days. As Chris and I talked about old times, he was right: Ted was proficient on guitar, bass and keyboards, but not a master of either instrument. He got by on each, but got by well on them. The band was myself, Chris, Bob Ellis on keys, and Jeff Johnson on drums. Amid our live sets of the usual covers, which included a couple of Doors tunes, we did the originals 'Kat of the Amazon,' and 'Come to the Sea,' as well as 'Storms,' and 'Lonewolf,' the latter two that everyones knows from that pirated bootleg.
'Phantom: The Lost Album', which are Pendragon's 1977 demos recorded at Tom Carson's Fiddlers Music.
Right. But I do not appear on those recordings. Neither does Chris Marshall. We have no idea who's on those tapes. I believe Chris helped Art write a few of those tunes in Ted's garage-home studio. Chris definitely came up with some of the licks.
I found music publishing records showing Ted, as Earl Theodore Pearson, his birth name, published six songs under the Pendragon name in February of 1976. Do you recall 'Rock 'n' Roll Dream,' 'Gypsy Girl,' 'Time Touches My Life,' 'Midnight Highway,' 'Sailin' Away,' and 'Child of the Sun'?
I was still in Rockicks in 1976 and didn't come back to Detroit until 1978. That's when I joined Pendragon, alongside Chris. I don't recall any of those songs. As you know, long before Pendragon, my first professional band in Detroit was the Kwintels, which disbanded in 1968 [the year Ted Pearson formed the Walpurgis precursor, Madrigal]. We were regulars at the Silver Bell Hideout, the Clawson Hideout, and the Birmingham Palladium. Ed "Punch" Andrews managed all of those clubs.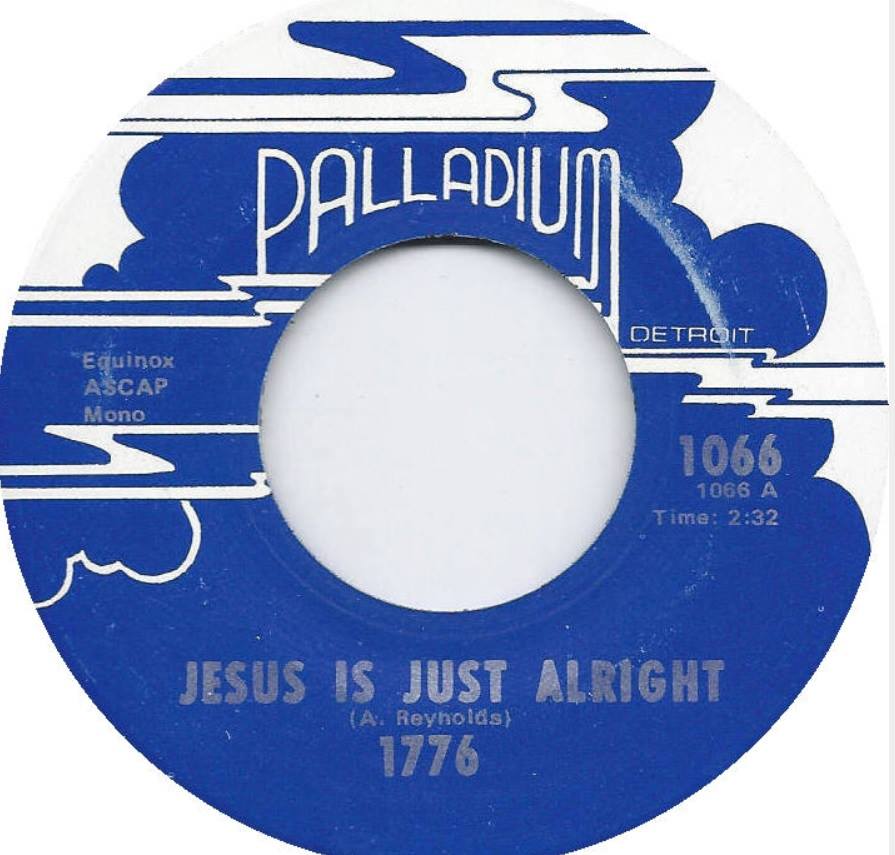 Was it the idea of Ed "Punch" Andrews to record "Jesus Is Just Alright" in the attempt to create a hit single?
Well, while it was Punch's idea to change our name from Tea to 1776, he was only part of the reason, somewhat, to record the song. It was a song we jammed on in the studio to warm up. Punch liked it and pushed for us to record it. Same goes for the cover of Dave Mason's 'Only You Know and I Know'. That was Punch's idea to put it on the album, as well. 'Jesus Is Just Alright' charted locally. Our version, by the way, was inspired by the earlier Byrds' cover. Of course, a year later, the Doobie Brothers got a huge hit out of it. Jim Bruzzese and Greg Miller over at Pampa, who also worked on Arthur's Phantom record, worked on the 1776 record.
And you went to Los Angeles after that.
Yes, I met up with Brian Naughton, a great guitarist, songwriter, and vocalist who did one album for MGM Records with his band, Rock Candy. When I met him, he had a new band, Rockits.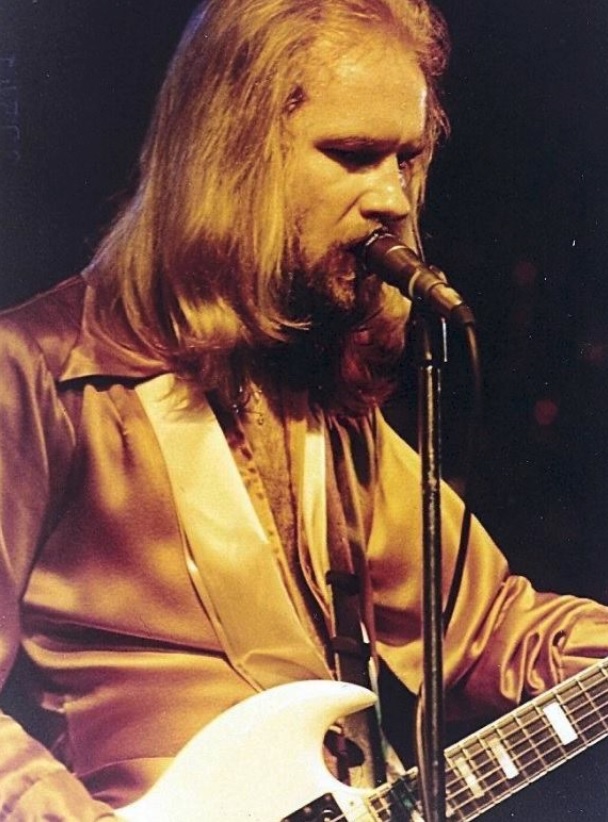 And you were managed by Warren Entner of the Grass Roots?
Yes. The connection was that Brian was in the Grass Roots during the ending of that band. Brian was also in the Peanut Butter Conspiracy, prior to. Warren also managed Brian's Rock Candy. Rockicks was a name change from Rockits that our management came up with.
And you returned to Detroit after leaving RSO Records?
Well, not the right way. We cut a three-song demo that attracted the interest of MCA Records, but they wanted us to be the backing band for a solo artist on their roster, who I can't recall, so we passed. After that Ed Houlehan, who, as you know, was in the Walpurgis project with Arthur in the early '70s before the whole Phantom thing happened: he and I worked on some solo demos with Doug Ingle of Iron Butterfly. After that, I returned to Detroit.
Then you joined Pendragon. And Powerplay came after with Johnny Heaton of White Heat and Tantrum.
Yes. Pendragon was already up and running at the point. Arthur and Chris Marshall had already written several songs. Again, Chris and I were on guitars; Art was on bass at that time. Then there was Bob Ellis on keyboard and Jeff Johnson on drums. As I said, Ted Pearson and I go way back, to when we were teenagers and he has his band, Madrigal.
Back in September 2011, the Kwintels reunited for an appearance at Boomers Roadhouse in Detroit. The band was myself, along with Greg Ballard, Mike Roush, Bryan Barnes, and Bill Doral. Gary Gawinek sat in on guest vocals for a cover of "Gloria". Again, Gary and Bill Doral served as the members of We Who Are, back when I was in the Kwintels. We all became Tea at one point. Since then, Johnny Heaton and I had various bands, such as Roxius, Catching Fire, Seize, and Rock Anthem that performed all over Michigan.
R.D Francis
---
Headline photo: Rockicks live
Our special thanks to the insights of Rockicks' surviving members Jerry Zubal and Sammy Pate, Jr., along with the diligent Internet activities of close Naughton family friend, Scott Supak, as well as Corey Naughton for preserving the memory of Brian Naughton, in the composition of this career chronicle on Rockicks.
The full catalog of Rockicks — which features Inside and their unreleased post-RSO and MCA-era material — appears in 'Keep On Rockin', a double-disc career retrospective released in November 2018.
All images of the Kwintels and Rockicks are courtesy of the Jerry Zubal archives, unless otherwise noted.