Jeff Berlin | Interview | New Album, 'Jack Songs'
Bass icon Jeff Berlin recently released a new tribute album to legendary Jack Bruce titled 'Jack Songs'. Jack Bruce, best known for his work with classic rock group Cream as well as his critically acclaimed solo work passed away in 2014.
---
Jeff Berlin, who has been called "the greatest bass player in the world," was a personal friend of Jack's and wanted to record his songs in remembrance of how Jack helped Jeff to find his own musical path.
Jeff Berlin first came to prominence in the 1970s as a member of the band Bruford led by drummer Bill Bruford, countless collaborations followed. For over 40 years, Jeff Berlin has stood as one of the most innovative electric bassists. Known for his one-of-a-kind tone, jaw dropping technique and highly advanced harmonic approaches to the bass, Jeff Berlin has been one of the major figures in firmly establishing the electric bass as a solo instrument well deserving of its own distinct place in modern music.
Jeff's recording and performance credits include a who's who of jazz and rock. They include: Bill Bruford, Allan Holdsworth, Larry Coryell, Pat Martino, John McLaughlin, Anderson Wakeman Bruford Howe, Frank Zappa, Patrick Moraz and many more.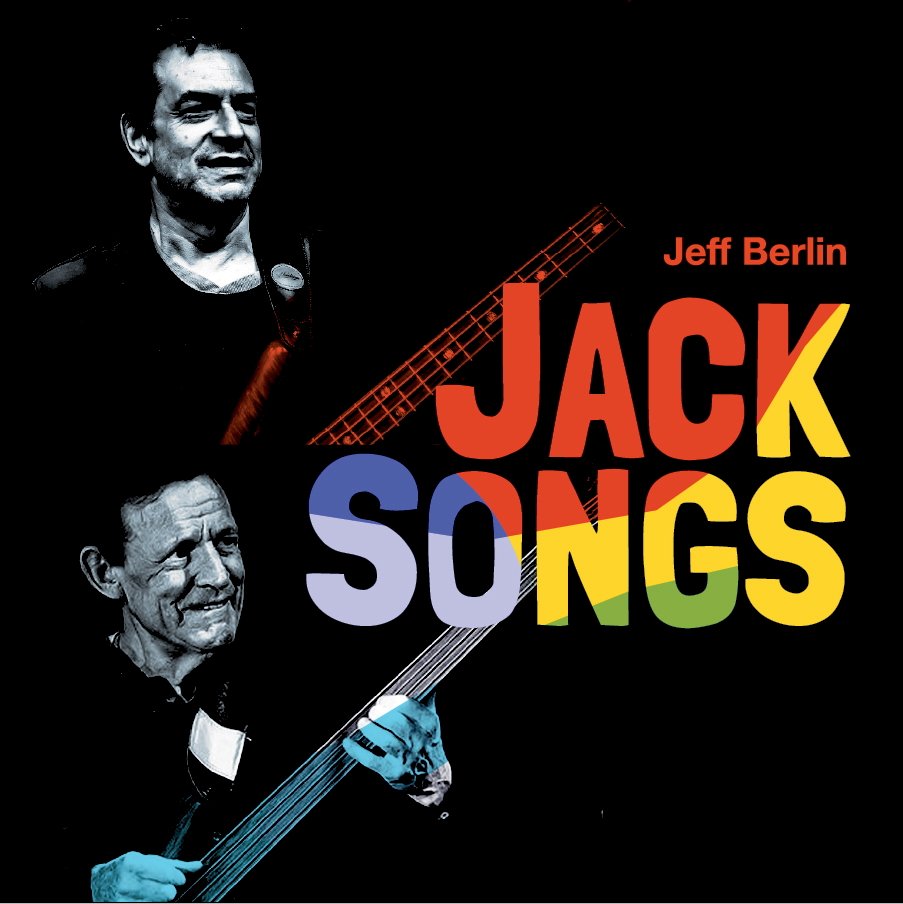 "I have been so intimate with these songs ever since I was a teenager"
How did you first get influenced by Jack Bruce and what in his style of playing did you like the most?
Jeff Berlin: Jack's bass playing on 'Wheels of Fire' blew me away. His singing and his writing as well. His bass tone and playing style on 'Crossroads' and 'Spoonful' were unbelievable.
He had a very special way of playing and approach to improvisation, didn't he?
Especially in Cream! Eric usually stayed in one key when he was soloing. This opened up a lot of harmonic room for Jack to create all kinds of interesting bass lines. Whatever he played fit with, or was counterpoint to Eric's one key blues guitar playing and Ginger Baker's 4/4 drumming. These three musicians were perfect for each other.
And I love his huge sound… you can recognize him immediately.
I agree! His tone was so original. He jokingly referred to it as the "fart" tone.
How did you first get to know Jack Bruce?
I was in London at the time. Drummer Jon Hiseman was a close friend of mine. He and Jack were longtime friends and had a long history of playing together. I asked Jon if he might introduce Jack to me. Jack came down to Ronnie Scott's to meet me, one of the most moving moments of my life to meet my bass hero up close.
Your latest tribute album is full of amazing guest performers, how did you decide who to ask to join on this special album?
The guest list is remarkable. Tony Levin, Mark King, Billy Sheehan, Gary Husband, Geddy Lee, Scott Henderson, Ron Carter, Gregg Bissonette, Bill Frisell, Ron "Bumblefoot" Thal, Marcus Miller, Nathan East, Johnny Hiland, Alex Lifeson, Eric Johnson, Sammy Hagar, Alex Ligertwood, and Michael League all share their skills on the record.
Even with the variety of songs and arrangements on the record, the music is basically rock. This put most of the invitees into a narrow category. I simply reached out to friends and some players that I admired a lot such as Sammy Hagar and asked if they would contribute a part to the record. One outstanding feature of 'Jack Songs' is that although it is a vocal record, one core philosophy that I wanted for every tune was to have a great player contribute their musical magic. The sequence is amazing; every song features a great player doing their instrumental thing. There are nearly 30 different musicians on the CD, and except for the vocalists, each one of them either solos. There's even the first 'Bass Relay' ever recorded, an idea that came to me while listening to the bass line from 'Smiles and Grins'. I thought that if each bass player played the line for four bars and then soloed on it for four bars and then handed off their playing to the next bass player, I might have a totally original way of featuring 8 brilliant players in an arranged section within the tune. The section came out better than I could have imagined.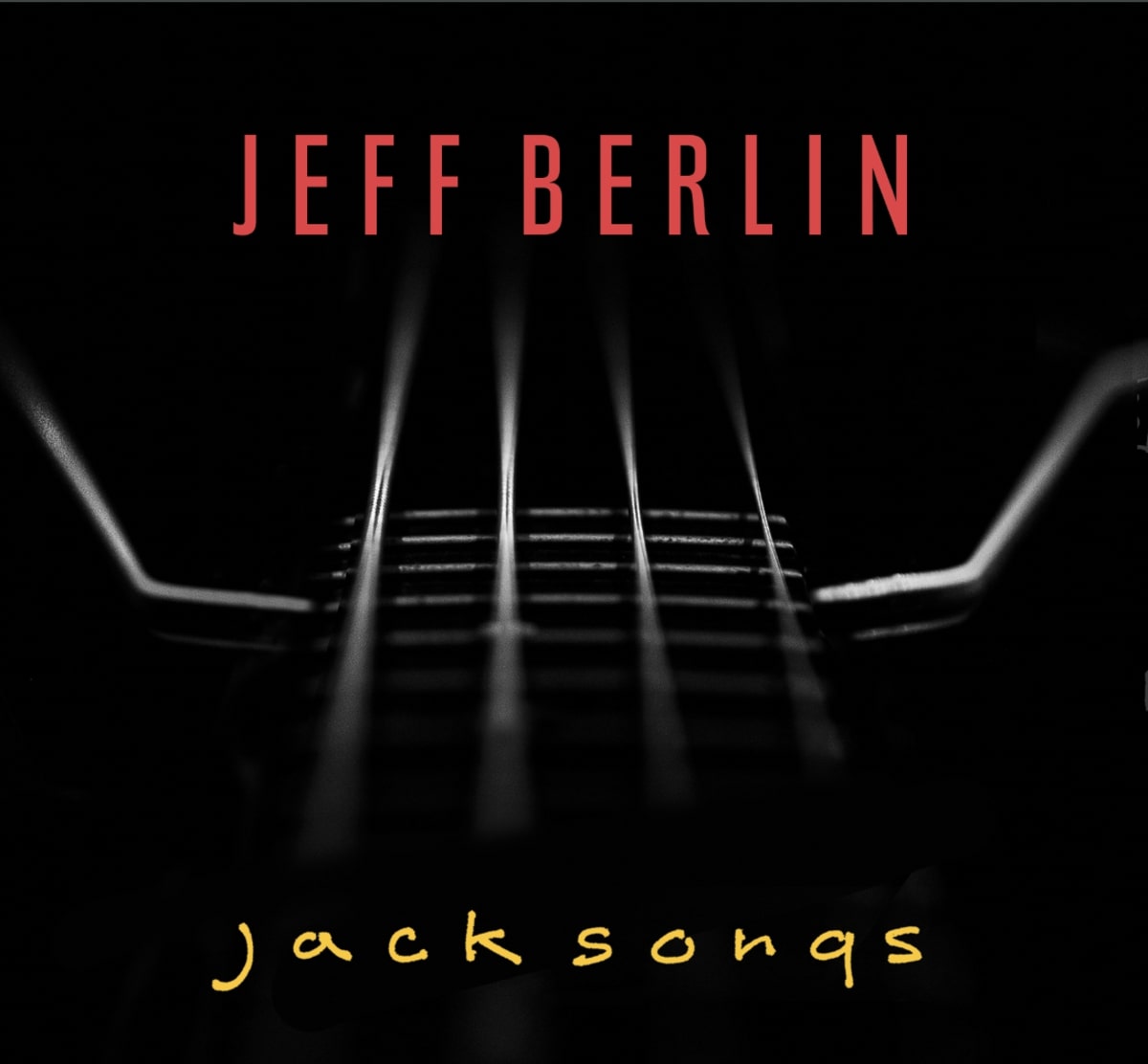 It must have been very emotional to record music of your friend, what was the energy in the studio?
Quite honestly, it was constant elation to hear these tracks in playback. Players that have recorded their music before might agree that sometimes we all have doubts that the music that we've recorded stands up to scrutiny after we've heard it played back a few times. I've had this feeling with other records of mine. But, I never had this feeling with "Jack" except that we felt confident that the record was turning out to be a Masterpiece. I hope that I don't seem egotistical by saying this. I have been so intimate with these songs ever since I was a teenager. So, this WAS an emotional record for me.
Can you share some further details on how it was recorded and produced?
Certainly! First of all, the producer is John McCracken and there was no way that this record could have turned out as it did without him. Technically, a record of this size couldn't be recorded all at once nor with everyone in the studio together. This was an album of assembly which, if John wasn't really careful in his plan to record each musician and place him/her in just the right way, this record might have gone badly.
I first recorded the keyboards to a click. Then John and I recorded Bruce Guttridge's drums and my bass over the keyboard tracks. So far, the rhythm tracks were really feeling good and in time. The next step was to ask everyone else to record their part and send them to us. Every player on 'Jack Songs' recorded from home and sent us the music. With so many separate contributions, each tune sometimes approached having close to a hundred recording tracks per song. My bass solos on 'Creamed' and 'Theme From an Imaginary Western' had five of them. I wanted to emulate the anthem-style guitar playing and tone of Jeff Beck and Brian May and this required combining various sounds. Our biggest concern was if these tracks would sound tight and organic when the final mixing commenced. Amazingly, due in a huge part to John's stunning producer skills, every song turned out perfectly.
I really enjoyed that you decided to include songs from other periods in Jack's musical life after Cream… It adds a very intimate side to it.
Thank you for that! Jack's career wasn't confined to Cream. His catalog of music was vast and some of his more gentle music was gorgeous. I wanted those songs on the record and I feel that they still rank among the most moving songs in modern music. I DO confess however that I worked so hard on 'Jack Songs' for so long, being attentive to each arrangement and working them out to hopefully approach perfection, that I might never do a record like this again. The result left me musically exhausted.
How do you see the relationship between the instrument and the space where the instrument is recorded?
I see it as an opportunity to use that space like an artist might use a canvas. I feel that recording music is an intimate experience. The space that one uses to put music into is a pretty spiritual place, so what I put there has to have artistic meaning. But, I imagine that all musicians feel this way.
What would be some of your favourite moments with Jack?
He was the funniest guy! He knew how to make me laugh. Plus, he knew that I got nervous playing bass in front of him. Once, I was playing a show in Germany. Jack came in and sat in the front row. I immediately got nervous and started making mistakes. Each time that I played something wrong, he would make the weirdest twisted faces at me just to make me laugh. Also, it might interest some people to know that I did a couple of trio gigs with Jack and drummer Bruce Gary where I played guitar in the band.
Beyond the negatives that you feel bad about, how would you describe your theories of music education in a positive way?
This is a great question and it is a timely one as well. A lot has changed in me due to therapy. Some understanding of the source of my critical behavior became clear to me. I regret my criticisms of teachers and schools more than I can ever express. I completely ended this behavior. I was as wrong as can be to have criticized anyone for doing their best to help players to play better. I sent apology messages to Steve Bailey at Berklee, the Dean of Berklee College, several teachers at Berklee that I was critical of, and reached out to Victor Wooten to apologize for criticizing someone that only showed love and a desire to help his students and fans. If people feel that they are improving by being taught by methods different from mine, then who was I to criticize this. This behavior is over! I WANT to share love and be a part of the teacher community now. If they accept my apology, this will be a great day for me.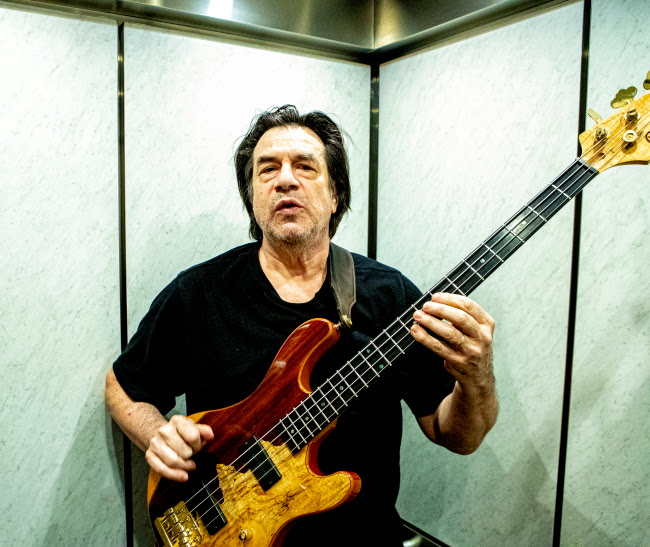 Thank you for taking your time. Last word is yours.
Well, a funny joke popped into my head the other day that goes like this: I got into music so that I could meet girls. And then I got into jazz! I haven't touched a woman in 40 years! 
Klemen Breznikar
---
Jeff Berlin Official Website / Facebook / Instagram / Twitter / Bandcamp / YouTube
Jack Bruce interview