'1000 Ways' by Chlorine Dream | Interview
Exclusive video premiere of '1000 Ways' by Chlorine Dream, a fantastic psychedelic rock band from Toronto.
---
Chlorine Dream formed in Toronto and already released several albums, their latest 'Without A Plan' was premiered on It's Psychedelic Baby Magazine in October. Chlorine Dream's mantra of never trying to write the same song twice and willingness to explore other musical genres and musical styles is the band's strength. Despite the vast and exploratory approach to song writing, whatever style of music is explored is always stirred up into Chlorine Dream's psychedelic sonic stew and comes out unmistakably their own. The lockdowns turned fruitful for the band as 'Without A Plan' is their second album recorded and released during the pandemic which is no small feat considering that members of the band span from Toronto to Calgary to Trinidad.
The band is working on their new album. '1000 Ways' is the first single off of their forthcoming 8th album which at this point is unnamed. "We would describe '1000 Ways' as the sound of how Chlorine Dream began. The seeds of this band really go back to early 1996 when Blake and Myles would sit in their dorm rooms together, listening to and jamming on the blues. We bonded as friends in our first year at Queen's University over our love of the blues (Robert Johnson, Muddy Waters, Howlin' Wolf, Buddy Guy) and blues rock (Jimi Hendrix Experience, Jeff Beck Group, Led Zeppelin, The Allman Brothers Band). Despite seven full albums covering a wide range of styles, '1000 Ways' marks the first time Chlorine Dream is releasing a song that encapsulates orthodox blues, blues rock and psychedelic rock. Some of our past songs like 'Salvation Blues' (on the album 'Before The Walls Come Down') and 'Vampire Girl' (on 'Perpetual Silence') definitely had blues elements to them, but for us '1000 Ways' feels like blues proper. Of course, we had to add our own unique brand of psychedelia to create something familiar yet unprecedented and unique in our catalogue. '1000 Ways' also features Malcolm Obery (Death By Microphone) on drums in the electric portion of the song."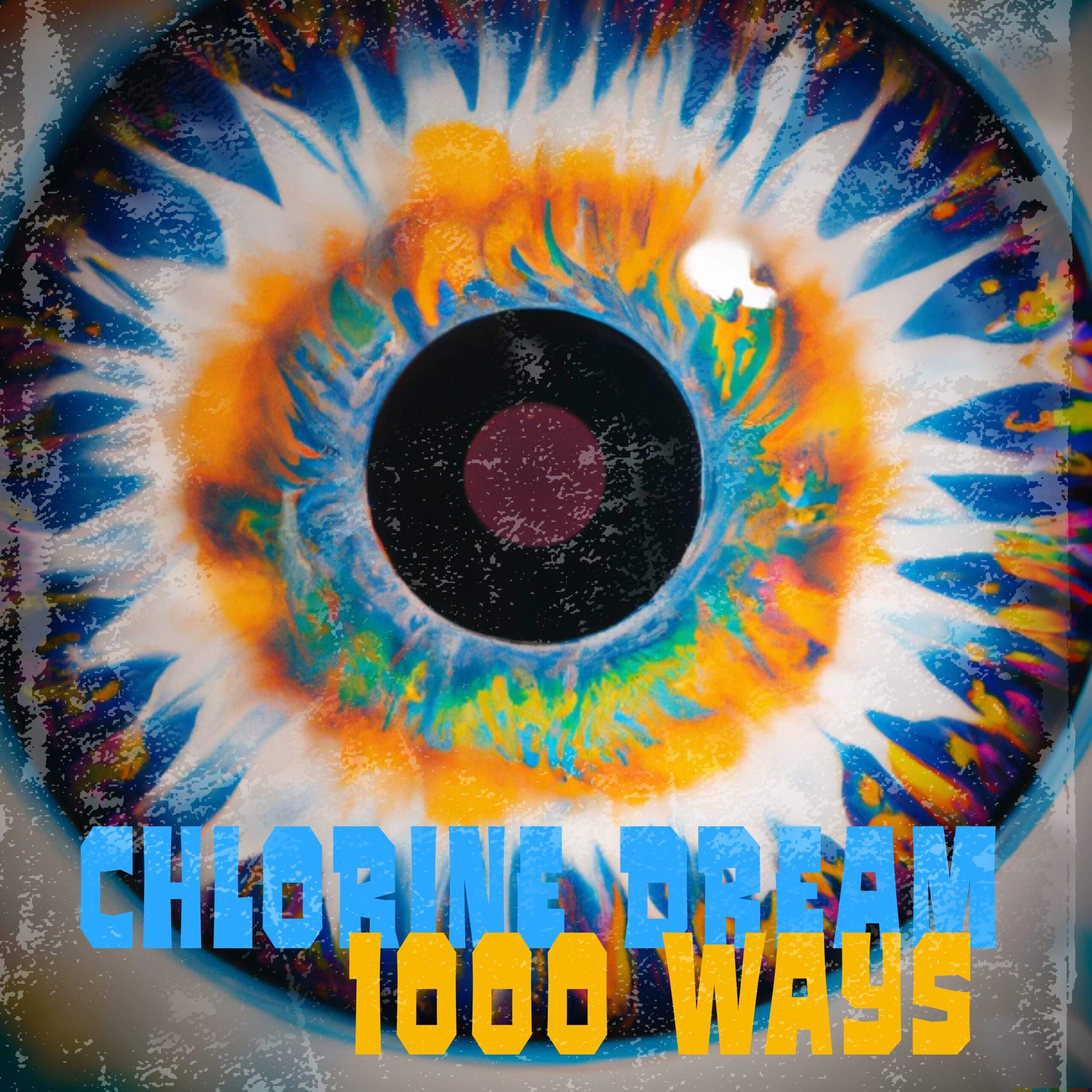 "I found that we were unlike any other band in Toronto at that time"
Chlorine Dream formed in Toronto, were you in any bands before starting this band?
Blake McCluskey: No, I personally wasn't in any other bands before forming Chlorine Dream. Myles was in a band called Cove before Chlorine Dream and Ryan Richardson, our drummer, was in a couple of punk bands before joining Chlorine Dream.
Cesco Emannuel: Well, I joined Chlorine Dream in the spring of 2004, and Chlorine Dream was my first band that I joined when I moved to Canada. I was in a couple of bands back in Trinidad before coming to Canada, Brothers Grimm, Flipside, Big Eye Grieve.
Dave McCluskey: No, I wasn't in a band before Chlorine Dream either.
What was the scene like in Toronto for an underground psychedelic rock band when you started?
Blake McCluskey: I would say scarce. I think we were an anomaly back in 2000 when we came to Toronto. A lot of bands were kind of doing the post grunge sound. I found we kind of stuck out like a sore thumb in comparison to most bands that were in Toronto playing the bars and clubs in the early 2000's. The psychedelic sound was more in favor of a Space Rock sound popularized by bands like SianSpheric and South Pacific in the mid to late 90's but that scene was coming to a close and we were much more varied in our willingness to explore other musical genres. I found that we were unlike any other band in Toronto at that time.
Cesco Emannuel: I really didn't know much about the scene or the clubs when I moved to Toronto. I found the venues really good for acoustics and layout. But I really didn't hear any other bands doing what Chlorine Dream were doing. If there was a psychedelic scene in Toronto, then it was in its infancy because I didn't hear any other bands doing what we were doing.
Dave McCluskey: It was an interesting time. There was kind of a post-grunge hangover and the post-rock Broken Social Scene indie boom didn't really start until 2002, bubbling up from the underground. So at the time when we hit the city there was nothing like us. It was a great city to get started in that we were only in the city a couple of months before playing shows and we were able to line up three shows in one week. It was possible to find stages and bring an audience in. A great place to get started as a band although there wasn't really a network of bands we were working with or a scene we were operating within to leverage that and build a fan base like that.
How did you know each other?
Blake McCluskey: Dave is my cousin who I have known since I was 6 months old, Ryan Richardson our drummer was my neighbor living directly across the street from me when I grew up and have been friends with since I was two years old and Myles O'Brien was my best friend who I made at Queen's University as we bonded over our love of Hendrix and the Blues.
Cesco Emannuel: Blake I met you at a Long & McQuade Music Networking workshop. I introduced myself to you and we spoke about our influences and you gave me a copy of Chlorine Dream's debut album 'Mental Weather' mentioning you were needing a full-time guitarist.
Tell us about the early formation and how that led to the recording of your debut album, 'Mental Weather,' released in 2003.
Blake McCluskey: I was jamming on guitar with Dave, Ryan and Myles individually and then in December of 1997 I got Dave, Myles and myself together and we recorded the first song I ever wrote, ironically called 'Chlorine Dream.' I then played it for Ryan and he was enthusiastic about the song. Then Ryan, Myles and I began jamming the summer of 1998 and I was consistently hinting at forming a band and after Myles and I saw King Crimson's Projekt Two show in July of 1998, Myles said "let's do this band thing." Originally the goal was to play the battle of the bands at Queen's University where Myles, Dave and I attended. We didn't really come together though as a quartet until the Fall of 1998. What followed was many jams in the basement of the house I rented in University that allowed us to gel as a band. We played a handful of shows in Kingston, Ontario at the various bars between 1999 and 2000 which allowed us to cut our teeth as a live band. Then in May of 2000 I moved in with Ryan in Toronto, and Dave and Myles were there at that time too and we continued rehearsing and writing as a group and played some shows that year culminating in Chlorine Dream headlining the El Mocambo in December of 2000.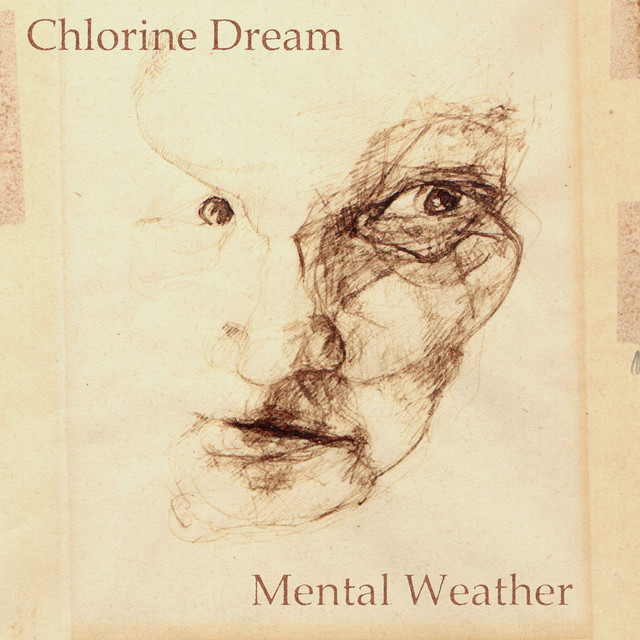 Dave McCluskey: Myles said "let's do the band thing" in 1998 but after the El Mocambo concert in 2000 he told us he was moving to Mexico to do art there, and as a result we were basically a trio (Blake, Dave, Ryan), functionally for almost two years. And in those two years we auditioned or brought in at least six different guitar players for multiple jams between 2001 and 2003. We even played a concert as a trio without a lead guitarist in August of 2002 just to prove that we could. Then we brought Cesco in for a jam in early 2004 and that's the last time we ever brought in another guitar player. It was like… that's the final line up right there. It was interesting playing shows in 2004 after Cesco joined because you never knew what the lineup playing the show would be at that time. We could play as a trio if we had to. We were pretty confident that we would always have at least four guys there and one lead guitarist. Sometimes we would play as a quintet and sometimes we wouldn't know the line up until the day of the show. And at some point, during all that uncertainty between 2001 and 2003, we decided we wanted to record an album as we felt confident in the songs that we had and wanted to get them down. So, lead guitarist or not, we rented an 8-track recorder and began demoing songs that could potentially be on the album. At that point Myles came back and said "if you don't have another guitar player, I'll be your guitar player on the album." He then joined us for both the demo recordings in our rehearsal space and in Chemical Sounds studio to record the album in early August 2003 which resulted in our debut album 'Mental Weather'.
What involved your life after the release of debut? I'm asking because it took several years to release your second album, 'Regrets for Opportunities Lost' in 2016? On that note, please talk about it as well.
Blake McCluskey: We released 'Mental Weather' in December of 2003 and returned to headline the El Mocambo for our CD release party for 'Mental Weather'. After that we played another show in January of 2004 and then Myles was once again gone from the band on a full-time basis. So, we sought another lead guitarist who could commit fulltime to the group as we needed to play live to promote 'Mental Weather'. It was very tough to try and replace Myles as he is such an original guitarist and all-around great guy. So, it was equally as important for Chlorine Dream to find a guitarist with the technical chops but more importantly to fit in with the group dynamic socially. After we met Cesco who had learned all of Mental Weather on an acoustic guitar, we told him he had the gig half way through our first jam. As not only did he know all of Myles guitar parts (with the exception of the slide guitar parts) but he knew every guitar part on the album and was just a great guy who fit within the social fabric of the band seamlessly.
Cesco Emannuel: I don't think we have ever had an argument as a band as far as I can remember.
Blake McCluskey: So once we established a stable live line up and Dave you mentioned how Myles would join us for some very memorable quintet concerts and it was hearing the band as a quintet that really hinted at the future Chlorine Dream sound. As now we were able to properly represent the songs of 'Mental Weather' in concert even more accurately as a quintet. We played concerts at various venues in Toronto up until our last show at the Horseshoe Tavern in December of 2004. After that concert our drummer Ryan informed us, he was moving to China to teach and live with his then girlfriend. Cesco then formed his own band Bound in the spring of 2005. With no Chlorine Dream, I formed an experimental improv psychedelic band NoSoLaR in the summer of 2005 and played with them until 2009.
Then in 2010 I formed another band Cheyenne Silver Point with two friends of mine and once again the drummer in that band left the country permanently and out of the ashes of Cheyenne Silver Point myself and the guitarist formed Death By Microphone in 2011 which included Myles again and we played in that group until the summer of 2013. During this time (2005-2016) there were multiple Chlorine Dream reunions for various jams as we never ended the group officially, we just always said the band was on hiatus until our return in 2016.
When I got married in 2015, we actually had a partial Chlorine Dream reunion where we played a bunch of our old songs as the wedding band. Then in the spring of 2016, I ended up putting some of Chlorine Dream's live concerts that were filmed between 2000-2004 on YouTube and that kind of reunited us. We then decided to work on the song Unanswered Reason that we were really starting to bring to prominence back in late 2004 and used online digital collaboration platforms to flesh out a recorded version that Cesco, Ryan and I had recorded the bed tracks for back in 2014. Once we released 'Unanswered Reason' in May of 2016, we were very pleased with the response that it received and we were encouraged by both the process and the results. So, we then recorded and released the song 'Armageddon' next and then once we had recorded and released 8 songs in 2016, we decided that would be the songs that would make up our comeback record the aptly titled 'Regrets For Opportunities Lost' that was released in December of 2016.
Cesco Emannuel: As for me I was in Bound from 2005 to 2008 and then moved from Toronto back to Trinidad at the end of 2008. I also joined Kobotown in 2006 and I am still a member now. I am also in a band here in Trinidad called Sonic Revival Project. I remember meeting in a bar in 2011 with you Blake where we started talking about collaborating again and exploring the idea of how we could do that virtually and overseas. But it took a couple of more years before we had the logistics down for Blake to send me songs and I could record my parts onto them and send them back virtually. It's not like Chlorine Dream ever really broke up, it was just put on a little hiatus which lasted a while! Ha!
Dave McCluskey: On my side, I had opportunities to live and travel and work in other countries. Once Ryan and Cesco had temporarily left the band in 2005, it made it a lot easier to pursue those opportunities. Going from a band that had been playing at least once a week, to a band that was in a period of no activity, it was easier to step away myself. Like you said, there was lots of talk over the years of "let's figure out a way to keep going virtually, collaborating even by emailing tracks back and forth." There were Chlorine Dream reunion jams happening every few years with three or four of us participating. And it didn't quite come together until 2016 when we had enough of those jams recorded that we could overdub onto. Most of 'Regrets For Opportunities Lost' came from rehearsals with Cesco, Ryan and Blake in 2014 and Ryan, Blake and myself in 2015. So, a lot of the songs that ended up on 'Regrets for Opportunities Lost' came out in 2016 but they were recorded in the years prior. You know the thing we talked about in the past is something we could pursue and commit to in 2016. So we committed to releasing one song per month with no idea how far forward it would take us. And luckily it's taken us right up until now.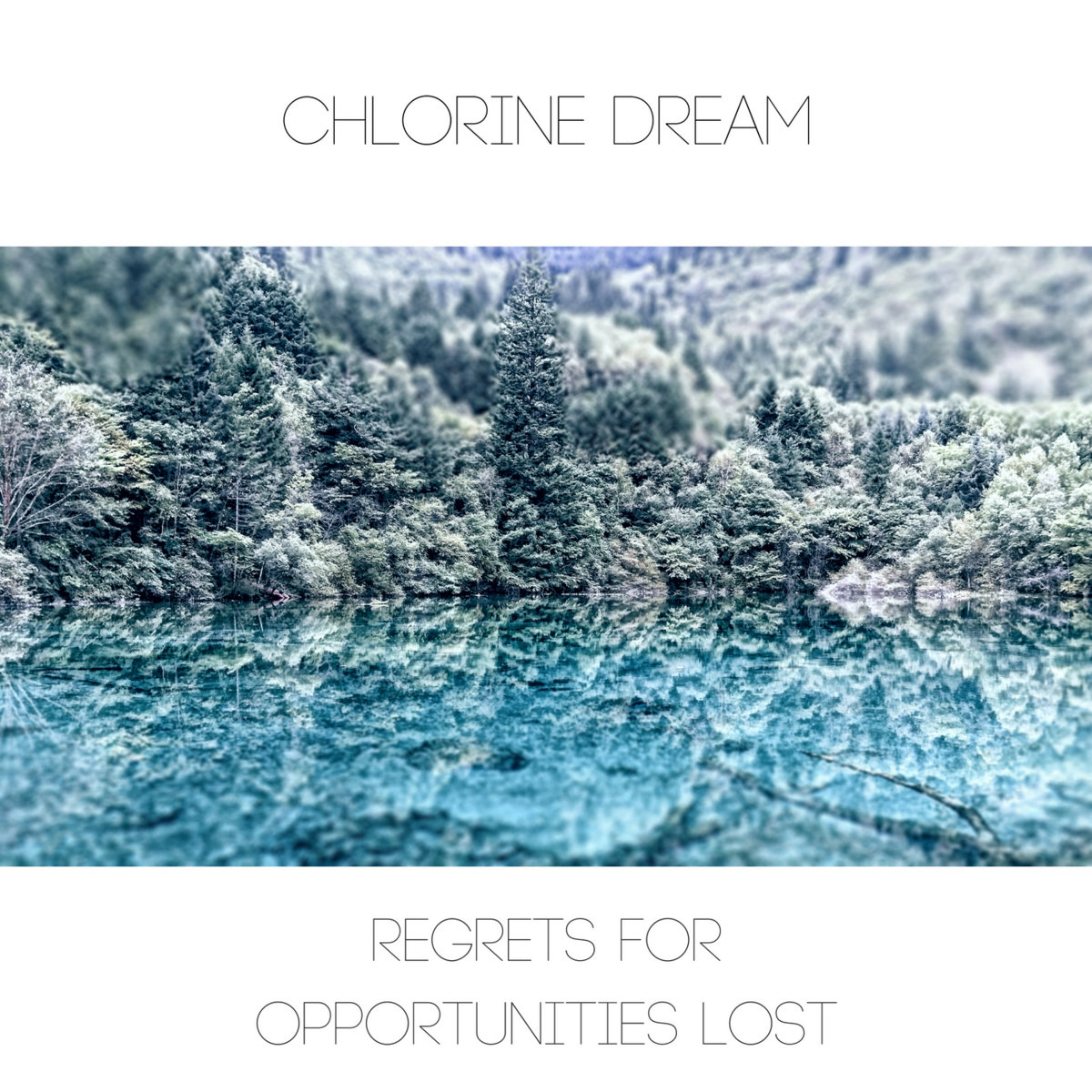 What about 'InspacesbetweeN'?
Blake McCluskey: We had enjoyed the process of recording and releasing 'Regrets For Opportunities Lost' so much that we decided to continue on our one song a month pace. The third album 'InspacesbetweeN' was more a culmination of older songs we had written back between 2000-2004 that we may have played live but never made onto our debut album 'Mental Weather'. I believe that there were only two songs on that album that were new songs and the other remaining tracks on that album were older songs that finally saw the light of day. So, when I hear 'InspacesbetweeN' I hear that the album Chlorine Dream most likely would have been recorded in 2004. Whereas 'Regrets For Opportunities Lost' is a mix of old and new songs and is probably more representative of the albums that followed 'InspacesbetweeN'.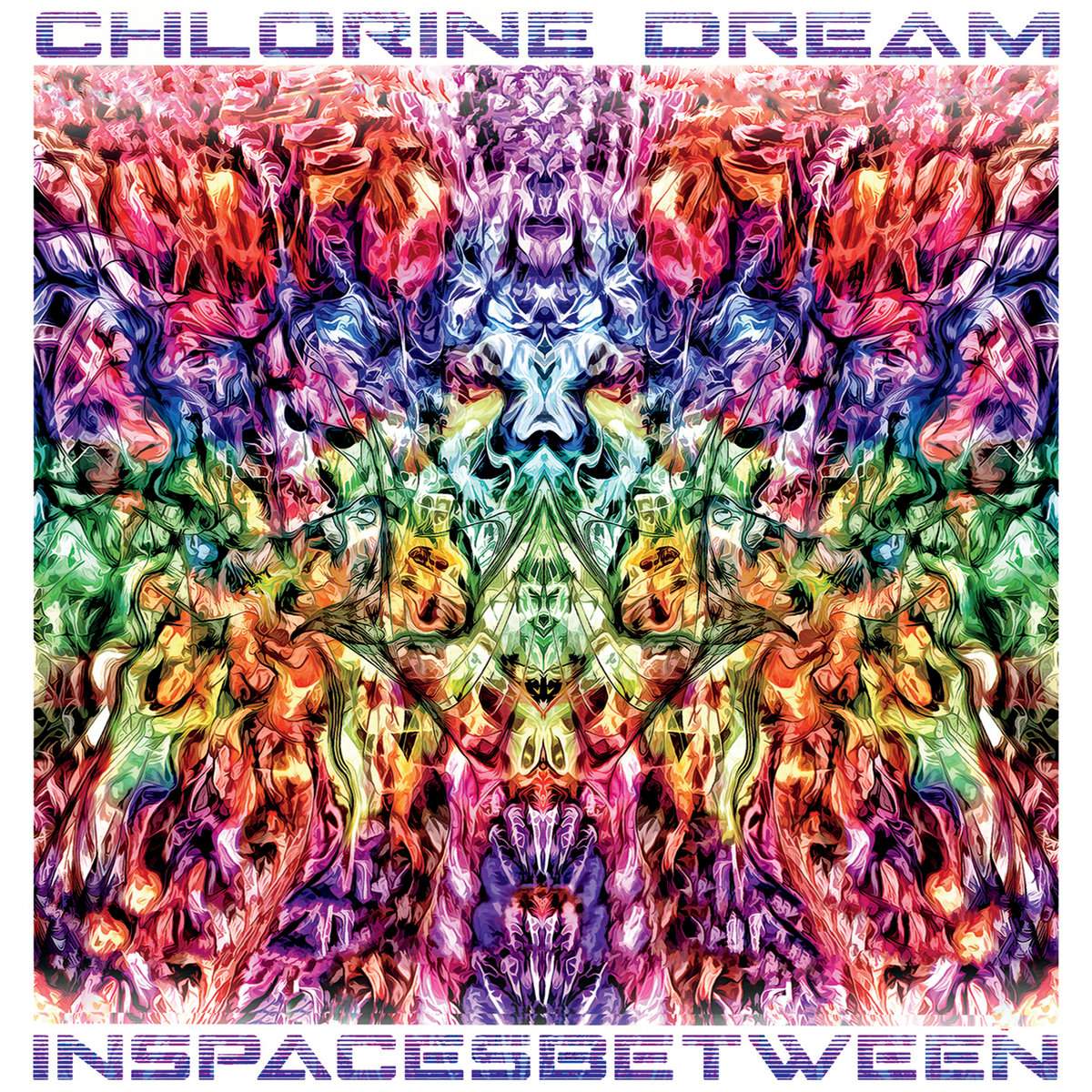 Cesco Emannuel: Looking back on some of the songs on 'InspacesbetweeN,' I remember these songs as being the ones where I felt I was officially part of the band as I was part of the writing process of these songs, unlike the songs on 'Mental Weather' that were written and recorded before I joined Chlorine Dream. I agree that if there was a second album recorded back in the day after 'Mental Weather' it would have been 'InspacesbetweeN'. Had I stayed in Toronto, I feel that the album 'InspacesbetweeN' would have been the natural progression and follow up to 'Mental Weather'.
Dave McCluskey: 'Regrets For Opportunities Lost' is a little more of a grab bag of songs written in the intervening years, with only 'Unanswered Reason' and 'The Bruise' being old songs we had written back in 2003-2004. I think it's a great call to say that 'InspacesbetweeN' is really the official sequel to 'Mental Weather'. It's the first album that Cesco really has his sonic signature on, because it's songs that he was providing the primary guitar on in 2004 and we were finally getting them down on tape. It was really older songs that were finally getting their time in the sun, and there was only one written new song and one improv on 'InspacesbetweeN' that made up the two new songs on the album. The one written new song was 'Asunder,' which I think is a great song that pointed the way forward for us. It set a new bar for quality going forward into our fourth album 'Before The Walls Come Down'.
Did you play a lot of gigs? What are some bands that you shared stages with?
Blake McCluskey: Regretfully, I don't find we were a band that played a lot of gigs. I mean when we formed at Queen's University in Kingston in the fall of 1998, we played a handful of concerts there before we moved to Toronto in May of 2000. In Toronto, we played some shows in 2000 before we took an extended hiatus from the live stage when Myles left for Mexico. Dave mentioned earlier between 2001 – 2003 we were essentially a trio who were trying to find a lead guitarist who could fill Myles' shoes. There were a few acoustic gigs that Dave and I played to keep our live chops during those years, and we officially played a proper Chlorine Dream show as a trio in the summer of 2002 to keep the band's name out there. We didn't start playing live consistently again until December 2003 when we played our CD release party for 'Mental Weather' and then followed it up with another headlining show in January 2004. Myles left the group again shortly after this January concert as a full time member and that led to a few more months of guitarist auditions once again. Once we had Cesco as part of the band, we could finally play gigs to promote 'Mental Weather' and played regularly for the rest of 2004. As for bands that we shared the stage with that I can recall, we played concerts alongside The Remedy, Nassau, The Honey Concept, The Battleship Ethel, and The Nein.
"It's like an organic beast breathing together"
How do you usually approach songwriting?
Blake McCluskey: In the early days of the band, we wrote most of our songs from either group improvs or someone would have a riff or chord sequence that they would play and we would collaborate on that and try and flesh it out. Right from the get go we religiously recorded every jam so we were able to listen back to our improvs and pull certain parts out and flesh those moments out in further rehearsals which would turn eventually into a song. Seldomly in the early days did we have fully formulated songs that a band member would bring in with changes, verses, choruses et cetera. Also, it bears mentioning that Myles was our chief songwriter from 1998 – 2000. When Myles left for Mexico in early 2001, that forced Ryan, Dave and I to start writing more songs at that point. When we returned to band activities in 2016 it became necessary for myself to have a song more fully realized in that the skeleton of the song was provided due to the fact that jams were not quite as frequent as they were back in our earlier years. The skeleton of a song I am referring to is typically whatever instrument I may have written the song on namely bass, guitar or sometimes piano and I may have a vocal melody and full lyrics too. Once in the studio, I would be able to record my parts with a drummer (Ryan or beginning in the summer of 2019 Bojan Elez) and usually Myles would be there on guitar to help flesh out and hone a new song's arrangement. Once these parts (music and voice) were recorded by the three of us and mixed I would send the song in its current state to either Cesco or Dave via Dropbox and have one of them add their parts to the song before sending it to the other guy. Once all their parts have been recorded, they would send it back to myself and I would mix the song, with input from the rest of the guys.
Cesco Emannuel: I would agree with what Blake said. In Chlorine Dream rehearsals we would begin with an improv to loosen up our fingers and get our creativity going, then we would explore some new song ideas we may have coming into the jam. Nowadays I find when a song is sent to me it is a fully realized song, and I have found on our last two records that we have really gotten the knack for having two lead guitarists on the song, whereas on the older albums whomever was the lead guitarist between Myles and myself who wrote the song with the band was usually the guy who played the lead and may even be the only guy on the recording of the song.
Dave McCluskey: In the olden days, we would write in the room together, often improvising, and whatever you play in the room is going to sonically influence what the other members are playing. It's like an organic beast breathing together. You're playing off of each other. That's the major thing that's changed with remote recording, as Blake is writing much more of the song upfront. For the rest of us, it's an opportunity to find how much sonic space is left and to be smarter about what interesting things you can do in that space. And that's required us to be a lot smarter about arrangements to make space for everyone and what's used where. Probably a lot more diplomatic and a lot more conversations about and being more thoughtful about how we structure these songs. Whereas before there wasn't much conversation about it, as it was done very organically but done without a lot of discussion.
Just before the pandemic you released 'Perpetual Silence'.
Blake McCluskey: Before we skip to 'Perpetual Silence' that was released in 2019, I would like to make mention of our 4th album 'Before The Walls Come Down' that was released in May of 2018. Until we released our last two albums ('Argumentative Music for Disagreeable People' and 'Without A Plan') 'Before The Walls Come Down' was my favorite Chlorine Dream album. It was the one I would come back to and listen to most of our back catalogue. As for 'Perpetual Silence' which was released in August of 2019, I thought it was the logical continuation of the bar we set with 'Before The Walls Come Down' and that it too was a very strong album but it was a much more difficult album to conceive than its predecessor. 'Perpetual Silence' was a smorgasbord of various music styles, in that we dabbled in jazz fusion, world music, and uncharacteristically there were 4 instrumentals on that album of the 10 songs we released.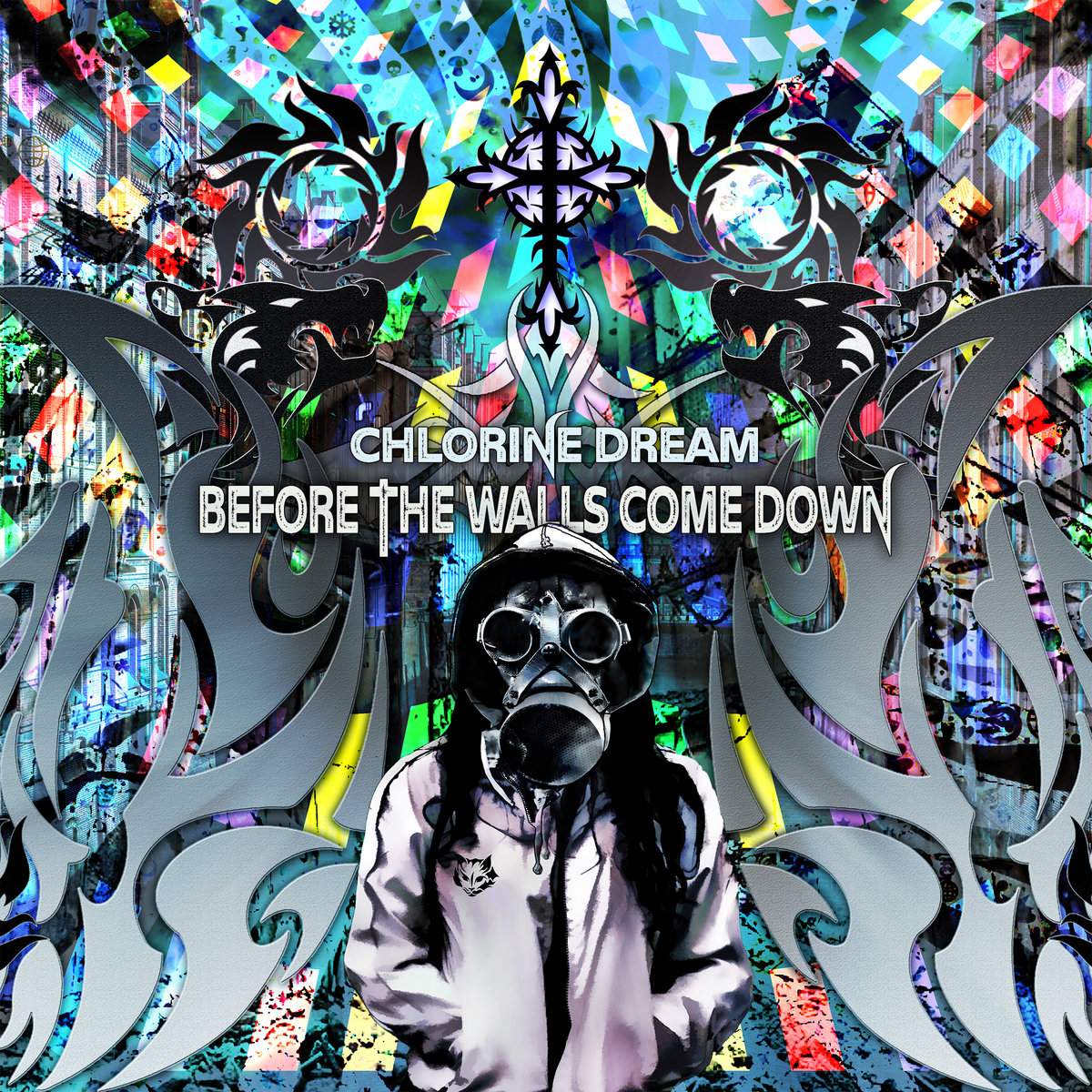 Cesco Emannuel: Looking at it, if I had to do an chronological order in terms of sound of all the albums beginning with 'Mental Weather' right through to 'Without A Plan,' I can see a natural progression in terms of sound, production and overall song writing. From 'Perpetual Silence' onwards we found the formula not necessarily on how we write but how we approach the songs and what we each can bring to it. When I was approaching my guitar for the song 'Without A Plan' for instance I had to rethink what I was going to add to it as there was already so many riffs on that song that I went for a Rush meets Tool approach to my guitar playing and that took me some time to get to through the course of all of our releases from 2016 onwards.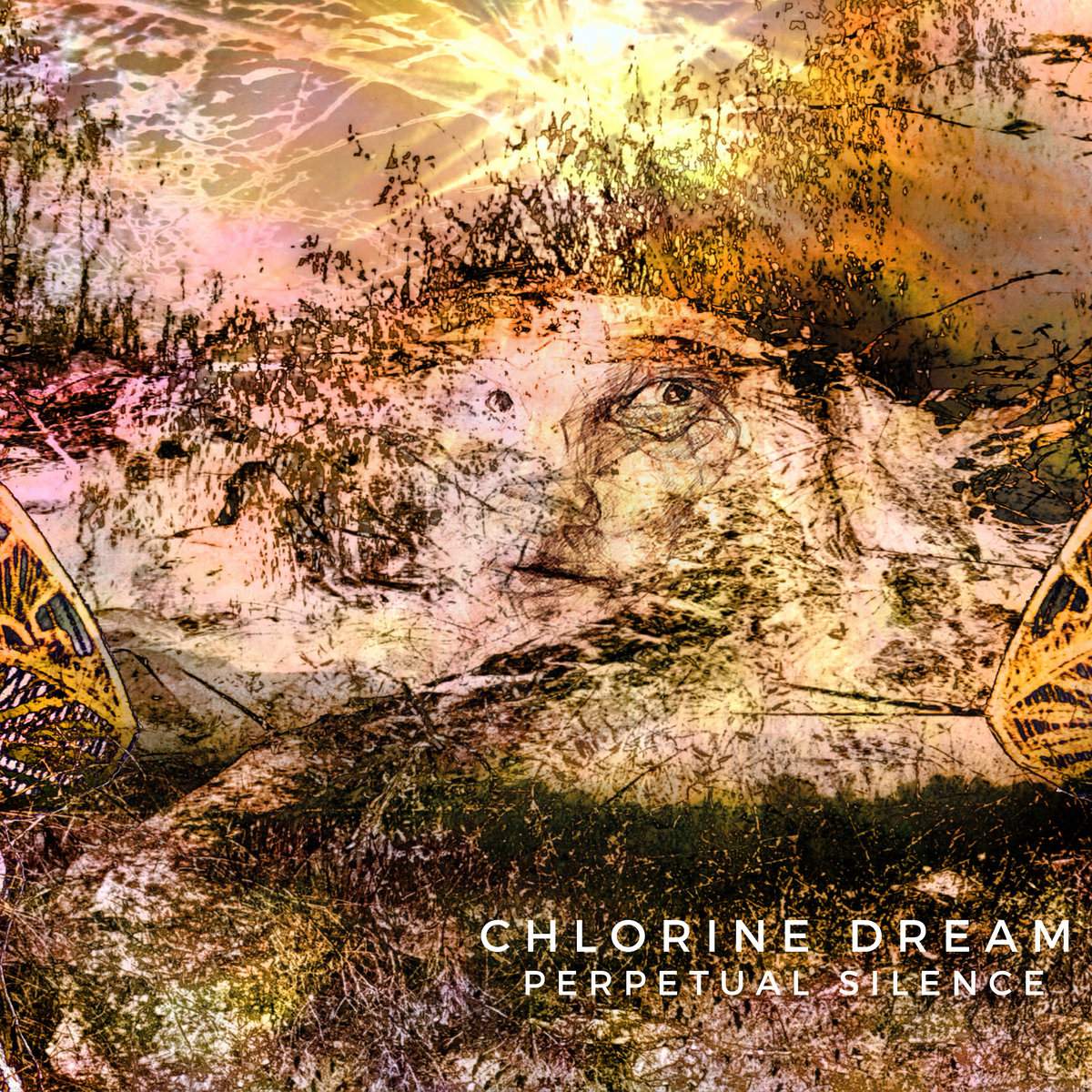 Dave McCluskey: I agree that 'Before The Walls Come Down' was the high water mark to that point. I feel that we hit our groove in terms of in person recording sessions and remote recording additions. We found a way of working that worked and was operating in a unique way at that time. And that carried over into making 'Perpetual Silence'. With 'Before The Walls Come Down,' we stepped up our game on every front in that we were now making videos for every song on the album for the first time. I also think it was the album where we were trying to get everyone involved for the first time in that the majority of the songs have the five of us on them. And that carried right on through to 'Perpetual Silence' until halfway through recording that album when Ryan went to China again and we had to finish the album without a drummer present. Which, you know, was proving something to ourselves as we were not going to get thrown off track. That was an important landmark in this remote recording project, in that we were going to continue on regardless and continue to release music on close to a monthly basis. And in fact 'Perpetual Silence' ended up being our longest album at 10 songs long, because we were going to continue on making music together and we were going to do it come hell or high water.
Have you found the isolation creatively challenging or freeing as you were working on 'Argumentative Music for Disagreeable People'?
Blake McCluskey: That is a good question… I rented a studio for a month in January of 2020 as I had 14 new songs that I was dying to record with a drummer. Having to finish 'Perpetual Silence' without our drummer Ryan present led to that album having both a lot of acoustic songs or songs recorded just before Ryan left back for China in September of 2018. In January of 2020, I enlisted my drummer from NoSoLaR Bojan Elez to join me in the studio and I feel those recording sessions proved to be both extremely lucky and fruitful for Chlorine Dream in being able to continue to release music well into the Lockdown of the Pandemic. A lot of those new songs were heavier songs that had to be done from in person recording sessions with a drummer. The isolation I think gave me more time to ponder and try different things with each of the songs that I had never had the time to try before. During the lockdown, I found I really needed the music more than ever as I was not able to see people socially or rehearse as a band. So having both 14 songs recorded in January of 2020 and to have this ongoing remote recording project was a saving grace for both my sanity and something I was able to pour my energy and attention into during the Pandemic. This project also allowed me to bond with you guys even if I could not physically see you guys.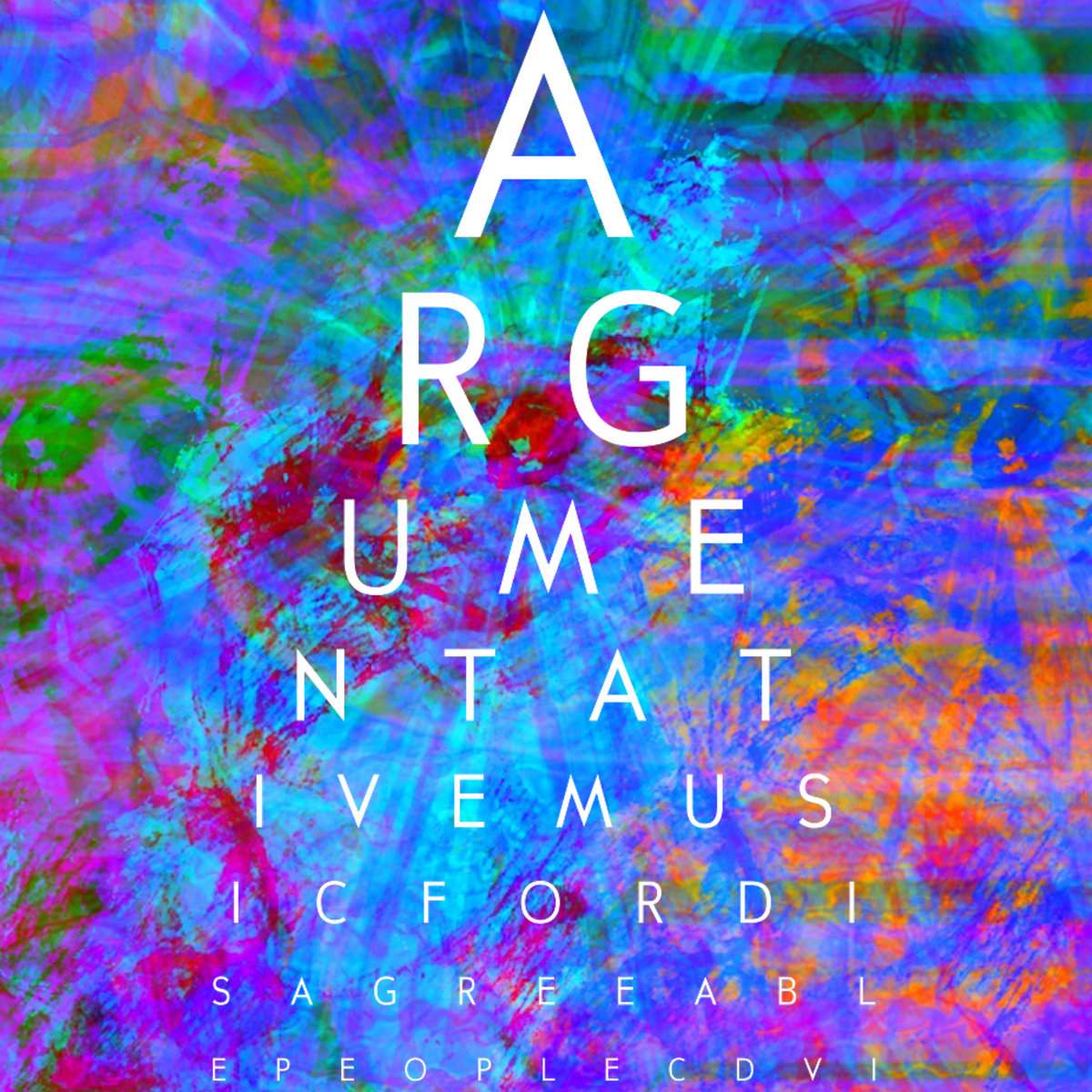 Cesco Emannuel: Without sounding arrogant, I felt we had a leg up on most as we have been doing this remote recording project since 2016 so it was kind of like business as usual. The mood of the songs on 'Argumentative Music For Disagreeable People' was a bit darker and more existential than what we wrote and released previously. But I liked it, I thought it suited the times and it was a good snapshot of where we were musically and what was happening in the world. I think the isolation got to everybody. But like everything else you adapt to an extent. I would not want to still be in lockdown but like anything you make lemonade out of lemons. I thought before we just released our new album 'Without A Plan' that 'Argumentative Music For Disagreeable People' was our strongest record to date.
Dave McCluskey: I think we were really, really lucky in that Blake had a month in the studio with Bojan to record those 14 songs and then he came to visit me here in Calgary in February of 2020 for a week. We were able to work for a week straight, recording on those same sets of songs. So, we were way ahead of the game by the time the world shut down only literally a week after that. And that carried us through, because Blake wasn't back to recording rhythm tracks in a studio for almost two and a half years after that. We had this catalogue of new songs in progress and we could literally pick and choose which songs we wanted to work on. I agree it was this bond that got us through, being able to socially connect and creatively collaborate without being stifled in any way. We were able to hit the ground running from a position of being ahead of the game.
'Without A Plan' was just recently released and premiered with Psychedelic Baby, can you share some further words about it?
Blake McCluskey: For me it is our best album. I know it is a cliche for a band to say that their latest album is their best work to date but I honestly think that. The songs on 'Without A Plan' are our strongest and I find the album goes to some places that no other album has gone yet to date. When I listen to it versus our previous albums, I can hear the progression and improvement being made. Here is the true tell, typically when I am done with releasing a Chlorine Dream album, I never want to hear that album for some time as I have probably listened to each song 300 times by that point. However, with 'Without A Plan' I have found myself continually listening to the album and being impressed with the results. I typically do not look back as I am always focused on what is next and what song are we going to release 4-6 weeks from now. I find our albums are very similar to living, where we live and learn and try to improve on what we had previously done and try to one up ourselves both in the song writing, production, and our music videos.
Cesco Emannuel: I agree with Blake, I would say it is our most diverse album. When I first heard 'In The Wake of the Crimson Lizard' for the first time, I was like "Oh my" as I was not sure at all what I would add to it. But this is so unlike anything we have ever done or I have even heard. I would say it is a very versatile album and I find it a toss-up between 'Argumentative Music For Disagreeable People and Without A Plan' as I love both albums equally for different reasons. I find 'Argumentative' is such a punch, whereas 'Without A Plan' is almost like the end of the arc. Not that it is the end but the argument is resolved in that 'Without A Plan' almost continues where 'Argumentative Music' left off but with songs like 'Before We Die' and 'Everyday Is Something' it kind of gets resolved. Those two albums really could have been a double album. 'Without A Plan' is the coming out of the Pandemic album and 'Argumentative' is our lockdown album. Those are my two favorite Chlorine Dream albums tied for first place.
Dave McCluskey: I agree with Cesco in that those two albums are two sides of the same coin. And I'm equally proud of them. I think we stepped up our game and maintained it across the two albums. It really makes me excited for what is next as I know we've got some great songs in the pipeline and I really enjoy going back and listening to those two albums. I think they could be a double album. I feel like we're starting a new chapter now that we're past those two albums. Those two albums live as a pair and the new stuff coming out is unlike them but has just as high a bar for quality.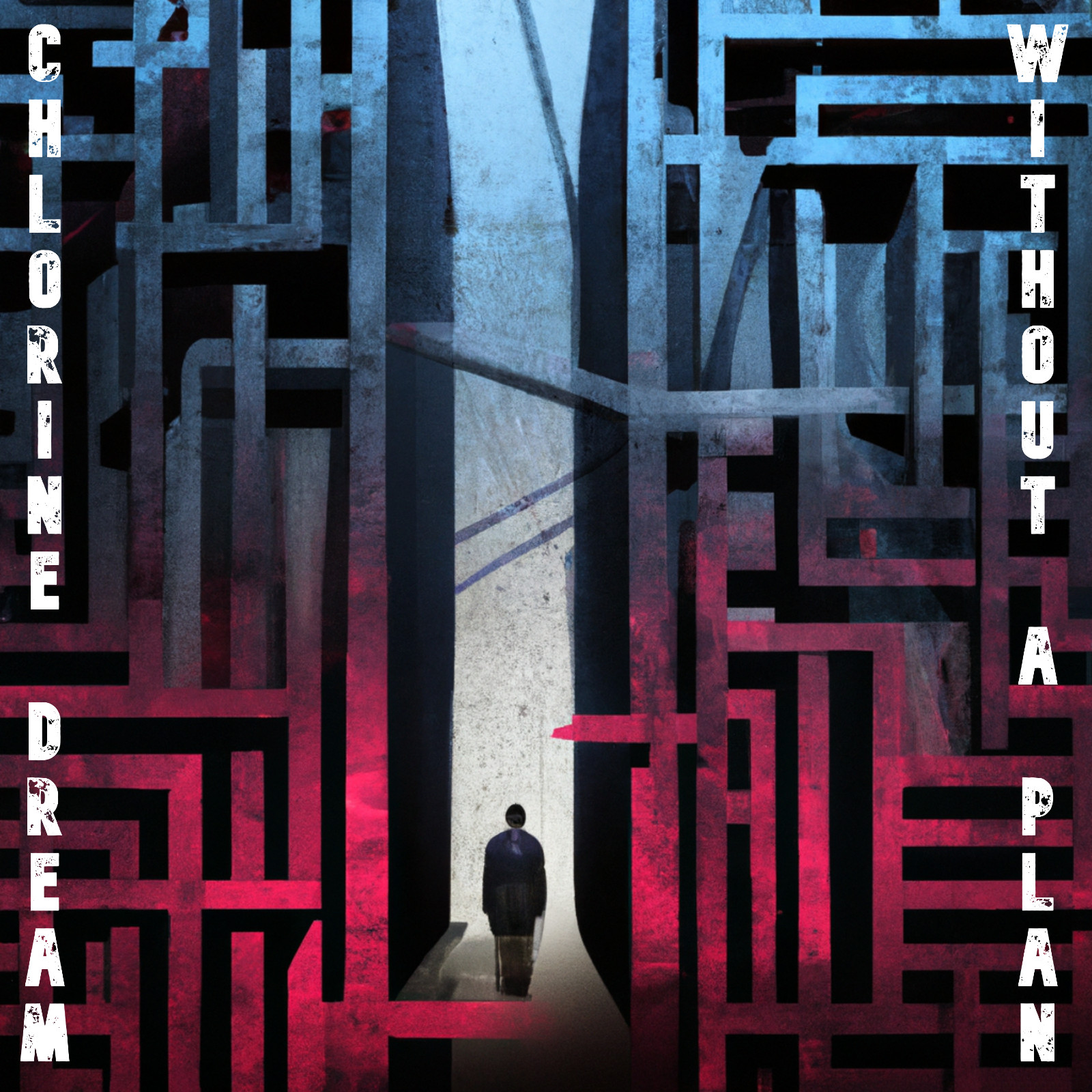 What's next for you guys?
Blake McCluskey: '1000 Ways' is our newest song that we will be releasing on Friday November 25th which I guess would make it our first song on our 8th album as the process is we release every song individually complete as a single and music video and once we hit around the 8 songs or so marker, we typically release a new album. We are also hoping to play at least one concert in 2023 and it could be in July when Cesco is supposed to be back in town, so that would be Chlorine Dream's first official concert since December of 2004. There have already been internal discussions as to doing this concert as we have been a studio band for far too long and the time is right for us to come back out and play gigs once again. I know people have been asking me when we are going to play live again since our return in 2016.
Cesco Emannuel: I am just excited to see what happens when I come to Canada this summer and hopefully, I can stay for a while and yeah let's play some shows.
Dave McCluskey: It's just continuing what we have been doing because that's led us to where we are now. Just don't stress out over what's next and just continue to keep on doing it. The difference being that this should be the year, post-pandemic, where we get up on a stage and play together as it's been far too long since we've done that.
Are any of you involved in any other bands or do you have any active side-projects going on at this point?
Blake McCluskey: Currently Chlorine Dream is the only band or project that I have ongoing. I have periodically released some ambient solo material on SoundCloud under my own name but that is it.
Cesco Emannuel: Well I am still part of Kobotown in Toronto. I also have my own little side project Sonic Revival Project that released a new album in mid-September and I keep that for my heavier music and my own name for my more singer songwriter material that I release. And I have started my own YouTube channel teaching guitar lessons. So between my own in-person guitar teaching and teaching music to elementary school kids that keeps me busy 6 days a week.
Dave McCluskey: I don't have any other side projects; I make videos for the band which Blake started doing as well which is another creative outlet but still under the umbrella of band activities. And between the videos and the music it takes up all the available creative time I have.
Let's end this interview with some of your favourite albums. Have you found something new lately you would like to recommend to our readers?
Blake McCluskey: The new album that I have really gravitated towards is Motorpsycho's new album 'Ancient Astronauts' that was released back in mid-August. That album and the new King Gizzard and the Lizard Wizard album that was just released in October 'Ice, Death, Planets, Lungs, Mushrooms and Lava' have been regular listens for me and as a band who makes our own music videos, I have to give full props to King Gizzard's lead single off that album Iron Lung's music video. That video is a trip and threw the gauntlet down as to what a psychedelic video can be.
Cesco Emannuel: This is actually going to sound very weird but I have not listened to music in a long time. Just podcasts recently for me like Alan Cross' The Ongoing History of New Music Podcast.
Dave McCluskey: I am a little between the two of you. I don't seek out new albums to listen to. I tend to stick to my favorites, one of which is the new Spiritualized album 'Everything Was Beautiful'. I find that it continues on from their 2018 album 'And Nothing Hurt' which I also thought was a fantastic album. I think Jason Pierce is still in his stride and I love Crazy on that new album exploring country and new textures that he hasn't quite done before. But other than that, I haven't listened to much that's new.
Thank you. Last word is yours.
Blake McCluskey: I want to thank It's Psychedelic Baby Magazine for providing us the platform not only to premiere our new album 'Without A Plan' but for this opportunity to do an interview and judging by the questions I can tell that your magazine has gone into our back catalogue and done their homework on our past releases.
Cesco Emannuel: I too want to thank It's Psychedelic Baby Magazine for this opportunity.
Dave McCluskey: I concur. It's always great to talk about the music. It's great for us to get together and talk about it. We don't reflect that often, so it's been nice.
Klemen Breznikar
---
Chlorine Dream Twitter / Bandcamp / YouTube / Spotify / SoundCloud
'Without A Plan' by Chlorine Dream | Album Premiere