'Tigris' by Village of the Sun
Exclusive track premiere of 'Tigris' by Village of the Sun, an enigmatic collaboration between UK jazz virtuosos Binker Golding & Moses Boyd and electronic music legend Simon Ratcliffe of Basement Jaxx fame.
---
Born out of a shared passion for improvised instrumental music, the new project sees all three of the artists steps into relatively new territory, combining their respective sensibilities to create something all at once atmospheric and danceable. Evocative of some of Simon's inspirations such as Alice Coltrane, Airto Moreira and Masters at Work, Village Of The Sun embodies a hybrid of electronic beats, heady jazz improvisation, and sheer, raw energy, breaking ground between pseudo-Samba rhythms, dreamy ambient textures, and explosive sax and percussion.
'Tigris' is a stunning track, beautifully arranged predicting Village of the Sun's future releases. Their vast musical background plays an important role in their sound and will to improvise.
As part of one of British dance music's biggest ever acts, Basement Jaxx, Ratcliffe and collaborator Felix Buxton led the progressive house sound in the 90s/00s with ground-breaking albums 'Remedy and Rooty', and by releasing a string of Top 10 singles including 'Red Alert', 'Rendez-Vu', 'Romeo', and 'Where's Your Head At?'. Ratcliffe's own solo work includes the 1995 EP 'City Dreams' and the 2011 EP 'Dorus Rijkers' – both releases prove his musical versatility and virtuosity.
Speaking about the Village of the Sun collaboration, Simon says, "I've always liked improvised instrumental music. It has this intensity and eccentricity that takes me places. It connects with me deeply and resonates with me far more than traditional 'songs' with words."
For Binker and Moses, the project sees the duo continue to defy expectations and pigeonholing. Both lauded artists in their own rights, as a duo they are frontrunners of a loose yet interconnected group of London-based jazz musicians that are influenced by the music that surrounds them including hip-hop, electronic, Caribbean rhythms, free improvisation as well as, of course, the jazz tradition. What began as experimental jams during soundcheck as part of Zara McFarlane's touring band has evolved into 2 studio albums, 2 live albums, multiple awards, a performance on Later… with Jools Holland, critically-acclaimed live shows, and an unquenched thirst to continue pushing musical boundaries to the limit.
Binker and Moses' incendiary debut album 'Dem Ones' was recorded in 2014 from the live room at Mark Ronson's Zelig Studio to the 1/4" tape machine with no edits, overdubs or mixing, and released through Gearbox Records. Their second album, 'Journey to the Mountain of Forever' (2017), was recorded in the summer of 2016 and included an expanded line-up of musicians; Yussef Dayes, Byron Wallen, Tori Handsley, Sarathy Korwar, and Evan Parker. Conceptually inspired by science fiction and fantastical prog/rock imagery with album artwork by Jim Burns (Blade Runner).
Earlier this year the duo released their new album 'Feeding The Machine', which was recorded at Peter Gabriel's Real World Studios by legendary, GRAMMY-winning producer Hugh Padgham, and featured honorary third member Max Luthert on tape loops and electronics.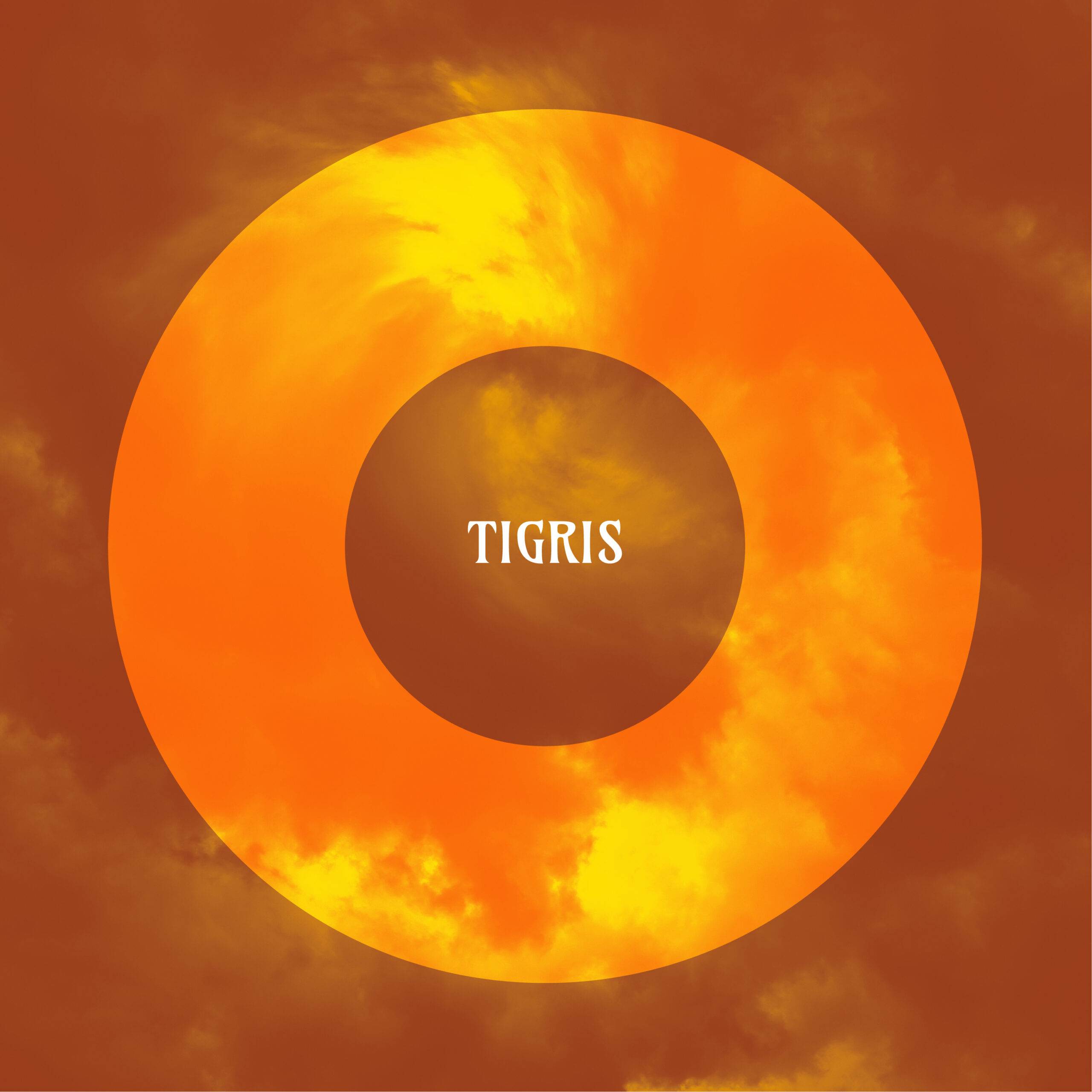 Individually all three artists have huge credit to their names, and Simon's instigation and eagerness to delve into the ever-evolving London scene continues to display the adaptive and free-flowing potency that not only invigorates those involved but also the nominal genre. Contemplating on the new project, Binker said, "this is the future of life," and in the context of artists' place in the current sonic landscape, we're inclined to agree.
---
Village of the Sun Facebook / Instagram / Bandcamp / YouTube
Gearbox Records Official Website / Facebook / Instagram / Twitter / Bandcamp / YouTube
Binker Golding | Interview | New Album, 'Dream Like a Dogwood Wild Boy'