Stained Glass | Interview | Dennis Carrasco
Dennis Carrasco has been making music for nearly 60 years. He was the drummer in the Bay Area psychedelic rock band Stained Glass, who released two albums on Capitol in the late '60s.
---
Since then he's been active in the music business and played in cover and original bands around the country with former members of The Outlaws and Fat Chance. Dennis just released his debut solo album, which features his sons in the rhythm section, a guest performance from Lewis Allen from Sam Smith's band, and was produced by ex-Foreigner bassist Bruce Turgon, who has a platinum award for his songwriting with Kiss.
How did you get started in the music business? Did you always want to be a musician?
Dennis Carrasco: I guess because my parents loved to dance there was always music playing through the house. Eventually, I wanted to be part of the music they loved. My first choice was the trombone. Its unique look caught my eye. Mom took me to a music store. The salesperson must have been a musician and he said your teeth are crooked which will create a problem. Try these! Drumsticks! So let it be written… so let it be "water under a bridge!".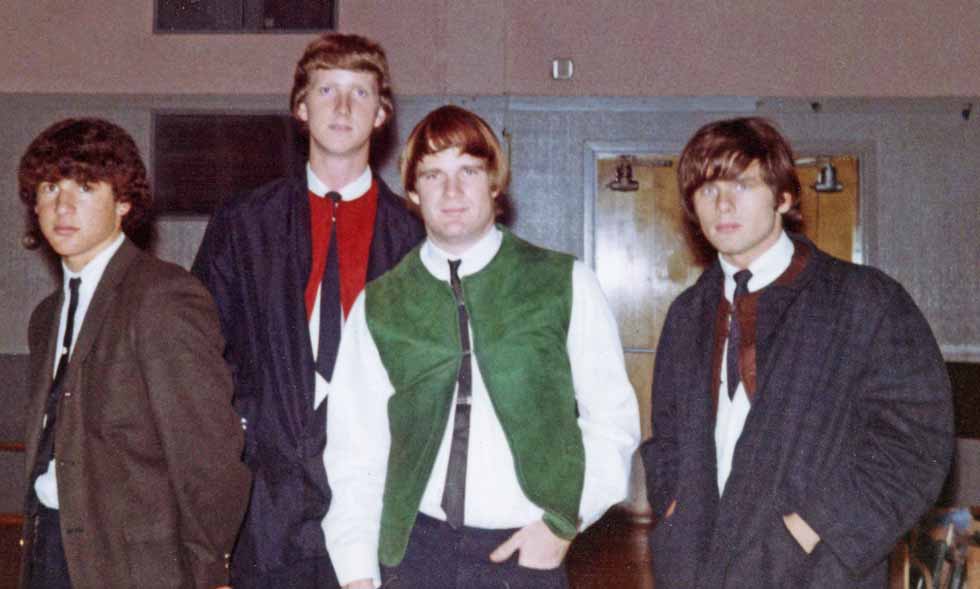 Did you start your first band hoping to emulate their success or did you have a different sound in mind when you and Jim McPherson (bass) and Bob Rominger (guitar) formed The Trolls?
Firstly, Roger Hedge and Jim McPherson started The Trolls. And what sound they had in mind was the sound of cash registers. They were college guys needing to make money. They wanted to play clubs. When they heard me they decided to play in different venues, for younger people. I was in high school living at home. I was in an instrumental combo The Persuaders. We had recorded already in Emeryville [California] at Ray Dobard's Music City Records.
Was anything ever released?
The Persuaders recorded 'Mustang', but it was not released. The group broke up. However bassist Dave Turner and myself stayed on as the Music City Frogs and in December 1965 we recorded a single 'Don't Say It Again' c/w 'Lay Me Down And Die'. I'm sure it was never released.
What was the early rock scene like in San Jose? Bands like The Chocolate Watchband, The Syndicate of Sound and Count Five were having some success.
When I joined The Trolls I hadn't yet heard of The Watchband or Count Five. There were plenty of good bands during that time. The Syndicate was playing. And The Jaguars too. We never discussed what we wanted to sound like. In the very beginning Roger and Jim insisted I sing. We worked the hardest on vocals.
So you were also the lead singer?
I sang lead on the singles 'If I Needed Someone', 'My Buddy Sin', 'We Got A Long Way To Go', and 'Mediocre Me'. On 'Crazy Horse Roads' I sing lead on 'Twiddle My Thumbs' and 'Doomsday' and backing vocals in all songs. On 'Aurora' I sang only backup vocals.
Was 'Walking Shoes' / 'How Do You Expect Me To Trust You' your debut single (released as The Trolls)?
Yes, that was the first and only release as The Trolls.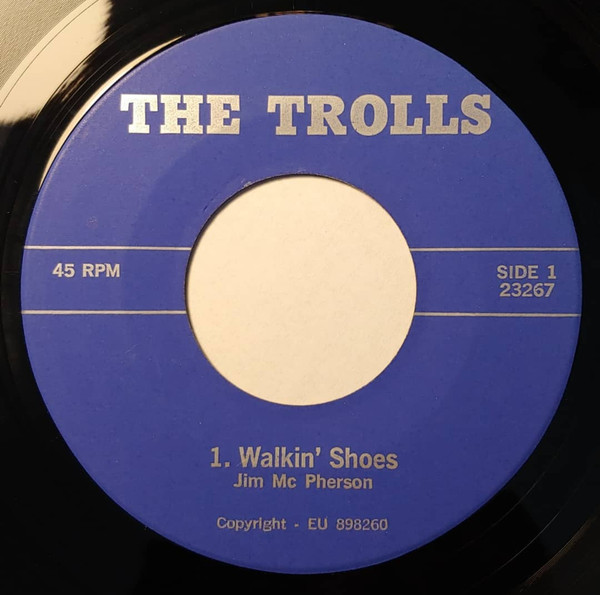 There are two variations – one appears to be self-released and a second version appears on the Peatlore label. Why two versions and what was the Peatlore label? They don't seem to have any other releases.
The Peatlore label was our own also. When the records arrived we felt a proper label was necessary so we ordered new labels. The fan club was tasked with attaching them to the records. No other records were released from either label.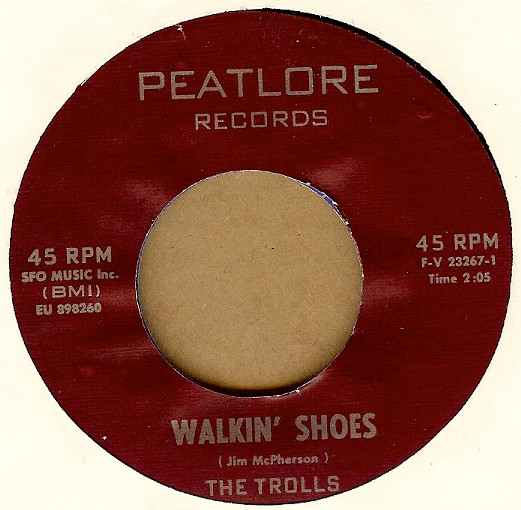 'How Do You Expect Me To Trust You' was released as the B-side to both your Trolls single and your debut single as Stained Glass. Was that a different take from The Trolls session or did you re-record it for the Stained Glass release? The Trolls version seems a bit longer with perhaps a longer guitar solo from Bob?
We re-recorded it at RCA. [Our producer] Danny Davis said "In the interest of time can we shorten this thing"? So we changed the arrangement. Ran through it and "laid it down". Saved money on it as the vocals did not change.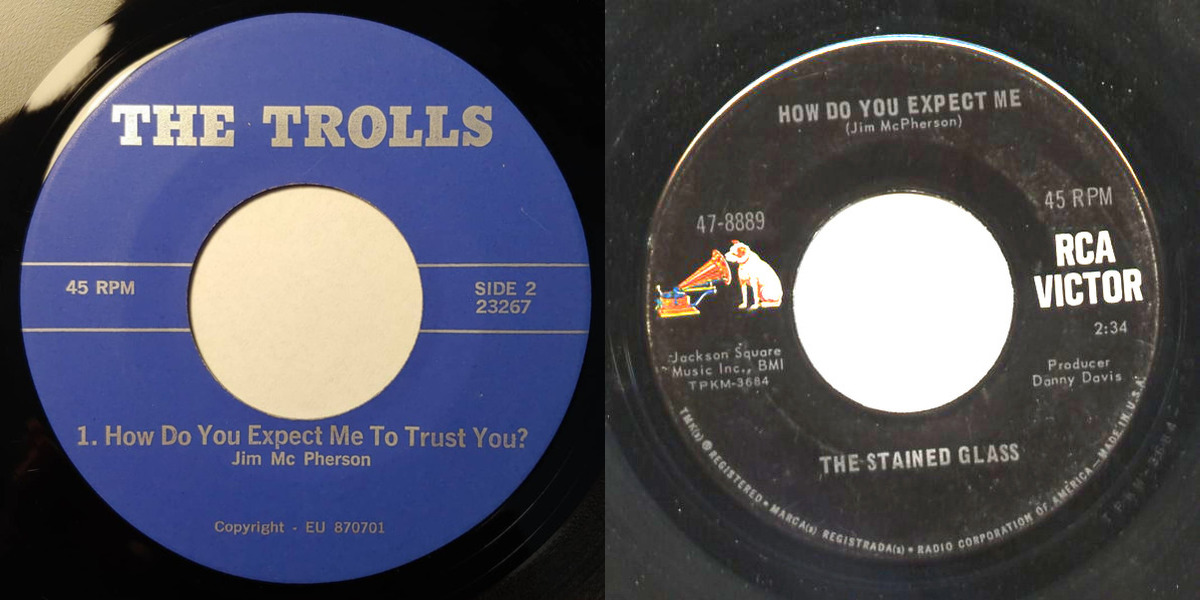 Why did you change your name to Stained Glass?
When the Columbia Records audition came through, our production company Jackson Square Productions asked, and we agreed to the name change to Stained Glass Window. A bit later when we signed with RCA the "Window" disappeared. We were Stained Glass. The "why" is still a mystery to me. Haha.
What eventually became of Roger? Did Bob replace him when you changed the name to Stained Glass?
Roger had to be let go, which was a mistake. He should have stayed as our manager. He did start The Trolls. He knew the biz. None of the rest of us, as it turns out, did. Roger passed away at 80 just last year.
Whose idea was it to record The Beatles track 'If I Needed Someone'? Were you fans or did your managers or producers suggest it?
The San Francisco radio stations KYA and KFRC were playing unreleased tracks from The Beatles. Rominger liked the song and learned it and taught us at practice. We had been doing it for a month with me singing lead. When RCA called about record dates they told us "We've got an exclusive on a Beatles song we want you guys to do". We said, "Huh?". Anyway we get there and it's 'If I Needed Someone'.
The suits were jazzed. We knocked it out of the park and went home. A while later before it was released, RCA calls and says "George sent a telegram. He digs it!". We're getting a full page ad in Billboard's inside cover with the telegram. I never saw that telegram. Nobody else did either. Two weeks later The Beatles released their album. [In the US, 'If I Needed Someone' appears on 'Yesterday and Today', which was released 15 June, 1966. The song appears on 'Rubber Soul' everywhere else.]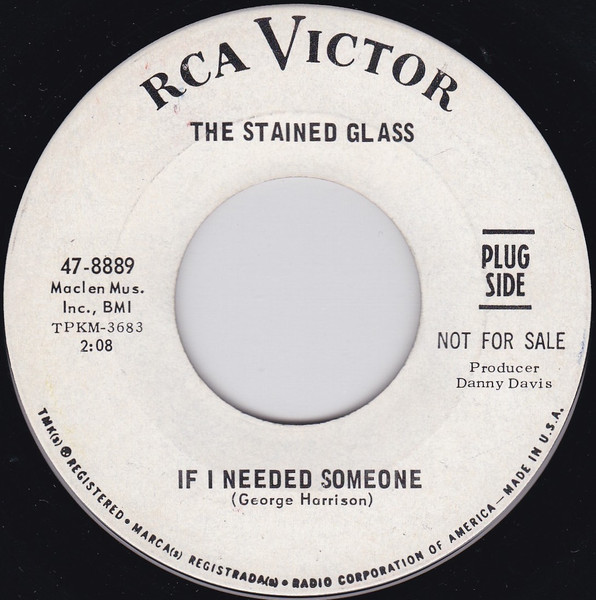 'My Buddy Sin' features both a stomping harp solo and another great solo from Bob. Do you remember who played the harmonica on that?
A session man named Billy Mure played harp on 'My Buddy Sin'. I've never met him.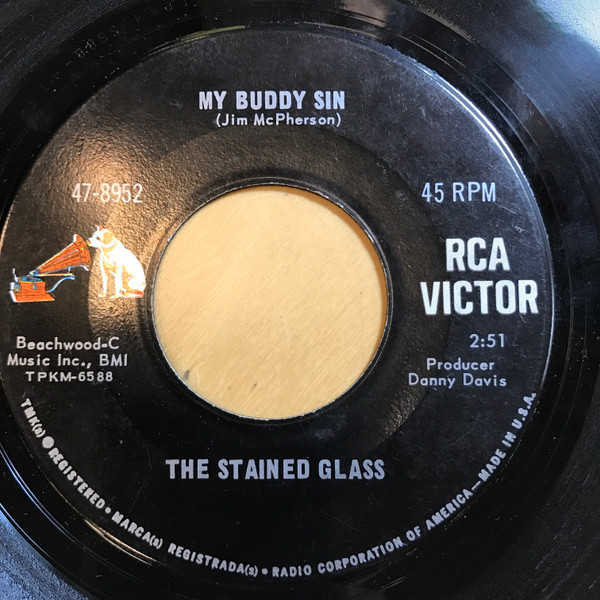 Were you surprised to see it compiled on the Rhino 'San Francisco Nuggets' box set?
Yes I was surprised. I didn't know the compilation existed until compiler Alec Palao sent me a copy. He got a Grammy nomination for 'San Francisco Nuggets 1965-1970' in 2007.
Some of the early singles (such as the B-sides 'Vanity Fair' and 'Corduroy Joy') have a very pop vibe reminiscent of The Monkees. Were Jim and Bob specifically trying to write "hits" at this time and were you/they influenced by what you heard on the radio or did you prefer to do your own thing and hope the audience would catch on?
I always thought Jim's songs would chart. Each tune was a radio tune. Everyone that heard his songs figured we would have success. Now I believe in the beginning, Jim was interested in what Dylan was saying, for example with 'Walking Shoes' and 'My Buddy Sin'. Jim wrote hundreds of songs. And surely from the start Roger, Jim, and Bob understood we were only capable of telling our own story. In the beginning we were a jukebox. It was our "learning time" to find where our strengths and weaknesses lay, which served to get our foot in the door.
The banter throughout 'Corduroy Joy' and on the album track 'Piggy Back Ride And The Camel' remind me of the joking around between Davy Jones and Mickey Dolenz on The Monkees 'Gonna Buy Me A Dog' and the silly interplay with Frank Zappa and The Mothers. Was that dialogue all improvised or did the band actually write it all out? Was it an attempt to loosen up and have a bit of fun in the studio? And the world is still wondering what that joke was at the end that the engineer/producer faded out!
Ha! We never played 'Piggy Back' or 'C Joy' live. 'The Camel' was all Bob doing his Chet Atkins "two songs in one" exercise. He was OK with me turning it into a comedy routine. (Surprised me!) In 'Piggy Back' Jim sings "then I rode me a piggyback West." The music stops. We all had a shot at saying "I fell off my piggy" and we were gonna pick one to leave in. But I made [our producers] John [Gross] and Max [Hoch] and Bob laugh so we kept the whole stick. All improvised in the studio. And the joke at the end is the joke!
After your first couple of singles didn't sell nationally, you recorded 'We Got A Long Way To Go' by Barry Mann and Cynthia Weil. Was this another manager/producer/label suggestion or were you familiar with the song and suggest trying it yourselves?
We had a session scheduled for February in '67. Jim had 'Inside Ouch' and Danny Davis our producer presented us three demos to see if we liked them good enough to try, one of them being 'We Got A Long Way to Go', a Mann/Weil tune. So, I got the lead vocal and we ran through it. It was quick and intense. We were happy with our third try and started working on the vocals. That went quickly and Bob's solo went fast as well. Wrapped it up in a day. The suits were happy. It was released in '67.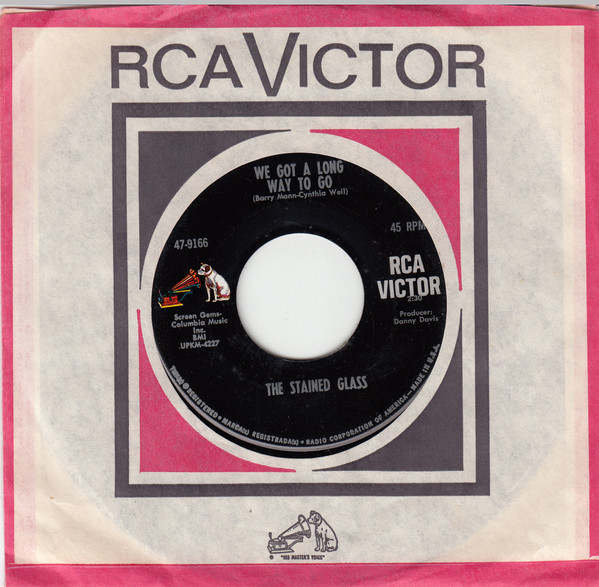 Big Beat released the 'A Scene In-Between' compilation that collects almost all the Stained Glass singles, along with The Trolls single. Did you have any input for Alec Palao who did such a wonderful job?
When Alec was putting the compilation together he wanted bonus tracks. Roger was the one that came through with the reel-to-reels of The Trolls' 'Walking Shoes' and five other songs we recorded at Coast Recorders in San Francisco in 1965. I helped whenever I could with names and faces.
And Alec also included some live recordings on 'A Scene In-Between'. Do you recall where and when they were performed?
This sounds like the original Stained Glass: Roger Hedge, rhythm guitar, Bob Rominger, lead guitar, Jim McPherson, bass, myself on drums. We all sing. Sometime in 1966, probably at a high school dance near you. I'm guessing, but I think these were tapes from Bob Goodall's collection. He recorded us quite frequently in those days.
Did you get to tour a lot to support the Stained Glass albums? If so, were you able to venture away from California?
NO! During that time it was every man for himself due to The Vietnam War. I was a full time student at San Jose State trying to get at least "C's" to keep from getting drafted. We played a full schedule in and around the Bay Area, never leaving California. That never stopped.
I noticed there were some previously unreleased songs by The Trolls and some unreleased Stained Glass songs that you recorded for RCA. Do you know why the songs were never released at the time (1966-67)?
RCA would only release two singles a year is what I heard.
Also some demos were included? You told me that the band recorded some demos for Columbia? Did nothing come of any contract from Columbia?
We cut three tunes at Columbia: 'Broken Man', (Jim's), 'Lonely Am I', ( Bob's) and Roger's tune, 'God's Gift to Women.' When we left there we were Columbia recording artists. A week later Roger got a telegram from Columbia Records, East coast division that read "You're NOT Columbia Recording artists". Oops! I thought, "This is the music biz, huh? From now on, I'm keeping my mouth shut. Dennis, don't tell mom".
'A Scene In Between' sounds like you're absorbing some of the psychedelic sounds that were in the air in 1967?
Around that time bands were turning up the volume to get feedback…stretch out all the way. "Psychedelia!" 'A Scene In-Between' nailed it! The basic track coming through the control room monitors was monstrous. "We got a Stone Smash, Baby". I wish you all could have been there!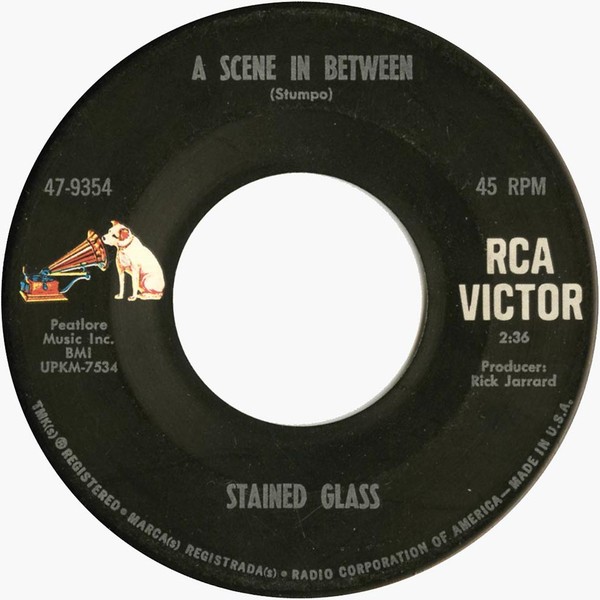 And by 1968 your sound seemed to get a bit heavier than the poppy singles for your debut album, 'Crazy Horse Roads'. Was this another sign of the times and a growth within the band to be more in tune with the current sounds?
When Bob left and Tommy Lane Bryant joined, we became bluesier, sinisterly dark. Heavier and older. Jim had returned from a visit to see his mom Carmina in Chicago and was channeling Magic Sam I think. But, it was Tom that altered the mood tuning into more current trends. He is left handed, playing a right handed guitar, upside down and backwards with open tuning.
Stained Glass released several singles for RCA, but your albums were released by Capital – why the change in labels? Did RCA decline to move forward with an album or were you frustrated by the lack of success outside your local following?
Yes. RCA would not go with an album based on our sales. We felt we needed to release more singles to get a better chance at some sales. So our people gracefully bowed out of the RCA family. Our manager René Cardenas had connections to Capitol Records and Beechwood publishing's Herb Hendler and they worked out a deal for two albums. We also released three singles for Capitol, 'Lady In Lace' c/w 'Soap And Turkey', 'Fahrenheit' c/w 'Twiddle My Thumbs', and 'Gettin' On's Gettin' Rough' c/w 'The Necromancer', all Jim's songs. Success, being what it is, only raised its ugly head a month or so after a release – with silence. Then, we'd change the strings and go play another show. That never stopped, either.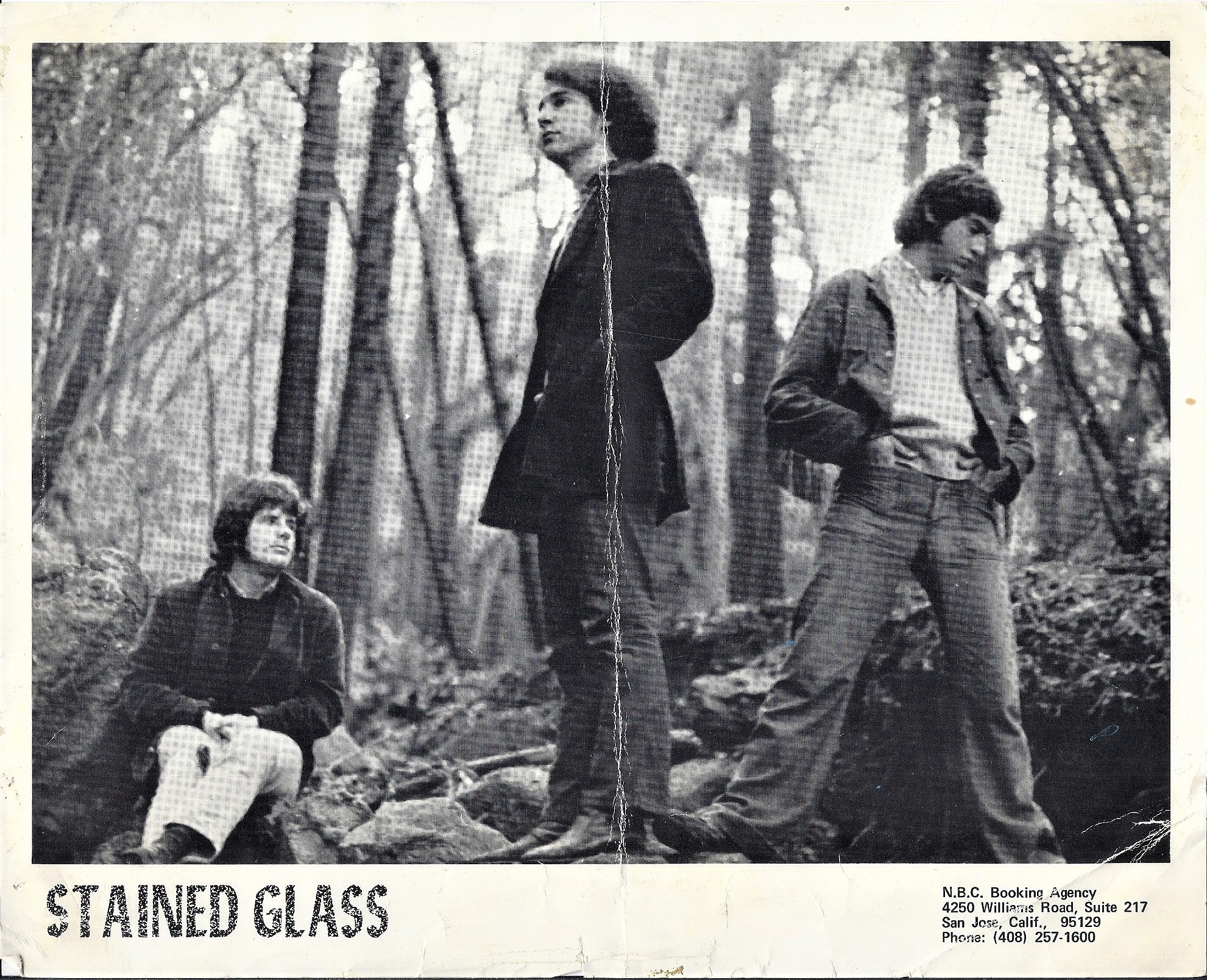 'Crazy Horse Roads' was reissued 15 years ago under questionable circumstances by a label often criticized for needle-drop releases. It included most of your pre-LP RCA singles (although they were all incorrectly indexed!). Were you aware of the release and were you or any of the band involved in putting it together?
I did not know about the release. Roger or Bob did not mention the release. We had no knowledge of the release, nor did we assist in any way. A short story. Picture if you will. You're in a good band that's had some success with recording and playing live shows. You fly to England to celebrate Christmas with your son Ted, and his wife Samantha. You land at Heathrow. Ted picks you up. The next day you drive to Liverpool and stay on the bank of the Mersey River. While there you do The Beatles tour and visit the record stores in town. You head for the discount rack and what to see but your own CD! There's only one, should you buy it or leave for a "real" fan. It's not on Capitol Records. It's on Fallout Records. You think, cool! It's mine. £13 sterling. Wrap it up!
P.S. The last part of this story may or may not have happened in this way. However, the first time I saw 'Crazy Horse Roads' on any label other than Capitol was in England. London, maybe, Southampton maybe, Liverpool maybe. I don't remember!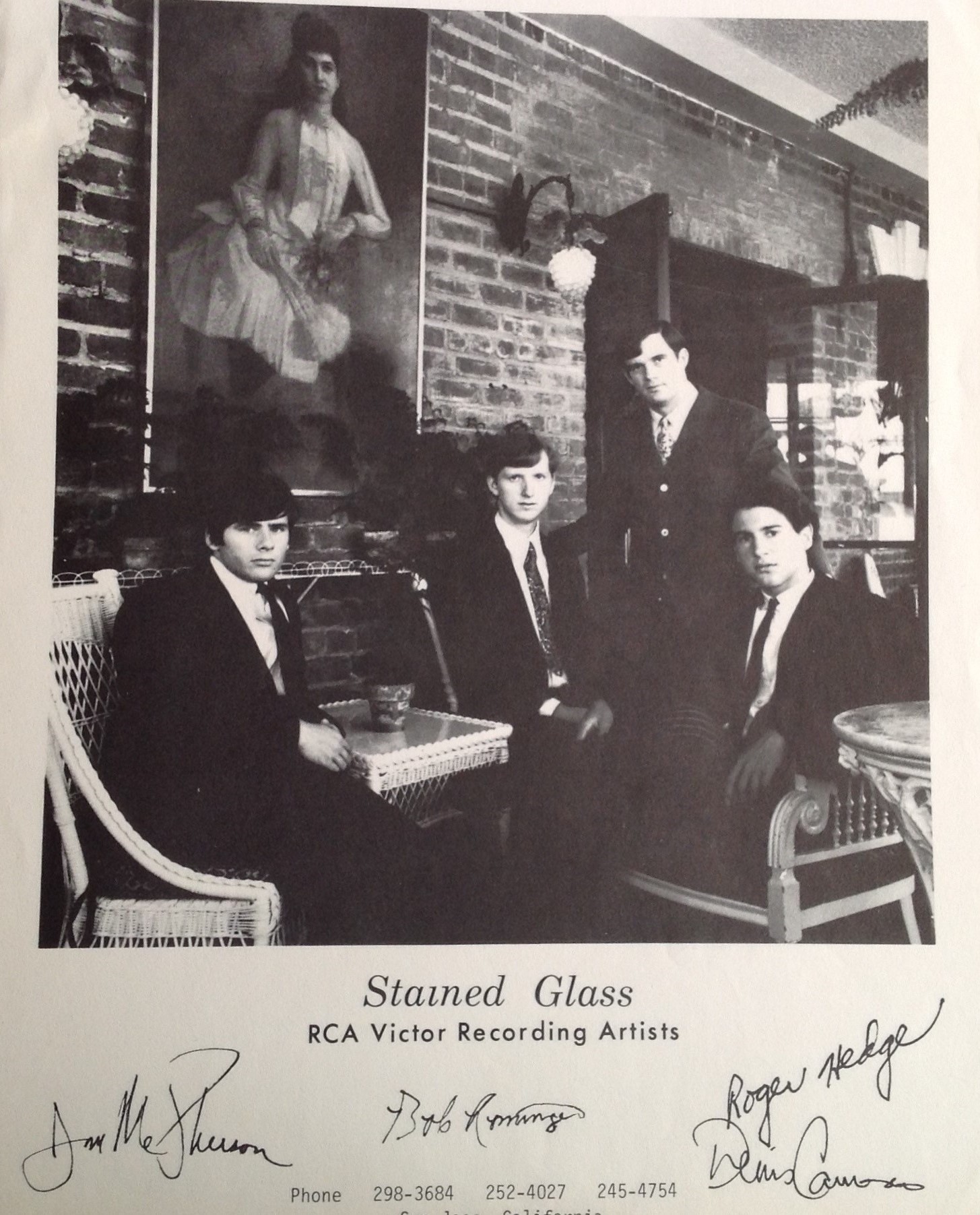 Jim wrote most of the tracks on 'Crazy Horse Roads', although you and Bob contributed a few. Bob seemed to co-write most of the singles. Do you remember why most of Jim's songs were used on the album? Was he just more prolific at the time? And were you just starting to write songs for the band or did the group just select Jim's songs?
Jim was the songwriter from the beginning in '64. The first song we did was 'She's Not Right'. The fans loved it. Then came 'Walking Shoes' Roger had some tunes ('God's Gift To Women' and 'Come Back to Me') that Jim sang. Bob came on later in '68. I had written 'Cinderfell Farmer' in '65 and it stayed in the can until I re-worked it for 'Propellor'. Jim was always the songwriter. There is some hugely errant info coming from that Fallout reissue. Bob did not co-write any of those tunes with Jim. 'How Do You Expect Me', 'My Buddy Sin', 'Vanity Fair', 'Corduroy Joy', 'A Scene In-Between', 'Mediocre Me', and 'Lady In Lace' were all Jim's tunes. And Bob's name as co-writer is wrong. Throw those liner notes away!
There are some embellishments on the album like the strings on 'Twiddle My Thumbs', the piano on 'Fahrenheit', and the nice flute on the Beatlesque 'Nightcap'. Were you happy with these additions and were any of these played by the band or were they studio musicians? I must say I loved Bob's crazy fuzz solos on 'Fahrenheit' and 'Light Down Below'!
Lex de Azevedo played piano on 'Fahrenheit'. All other additions were performed by studio musicians. For the most part we were happy. I loved the strings backing up my vocal on 'Twiddle My Thumbs'.
Is there any significance to the title 'Crazy Horse Roads'? Was that an actual street in the area?
Well we took the 101 [bus] to L.A. numerous times. Down a bit past Salinas, there was Crazy Horse Road. Now, the sign reads "Crazy Horse Cyn" [Canyon].
I have to ask about the album cover! Whose idea was that? Was there any pushback from the band or did the label insist on using it?
A month or so before the completion of the album the suits and our manager sent a memo: "To Stained Glass: You guys, we need a title and a cover. We will be taking photos at your next session". Neither Jim nor Bob said anything. I kept quiet. I knew what I wanted: 'Crazy Horse Roads' as the title and us hanging from a tree. I kept quiet. I think for the first time in my life I kept my mouth shut. Usually I could never do that at the level of excitement I was feeling. On the way down to Los Angeles for vocals, overdubs mostly and to give them the album title and cover concepts if any, we passed 'Crazy Horse Road'. I say that is a great title. It rolls off the tongue. The guys agree. Then, I tell of the cover idea. They agree once more. Jim will tell our producers Max Hoch and John Gross. They love it.
Nick Venet and the rest of the suits are good with it. Now we have to figure out how to get the shot. The only push back came from the Screen Actors Guild. Only trained stunt men could use the harness they use to hang someone like in the movies and not kill them.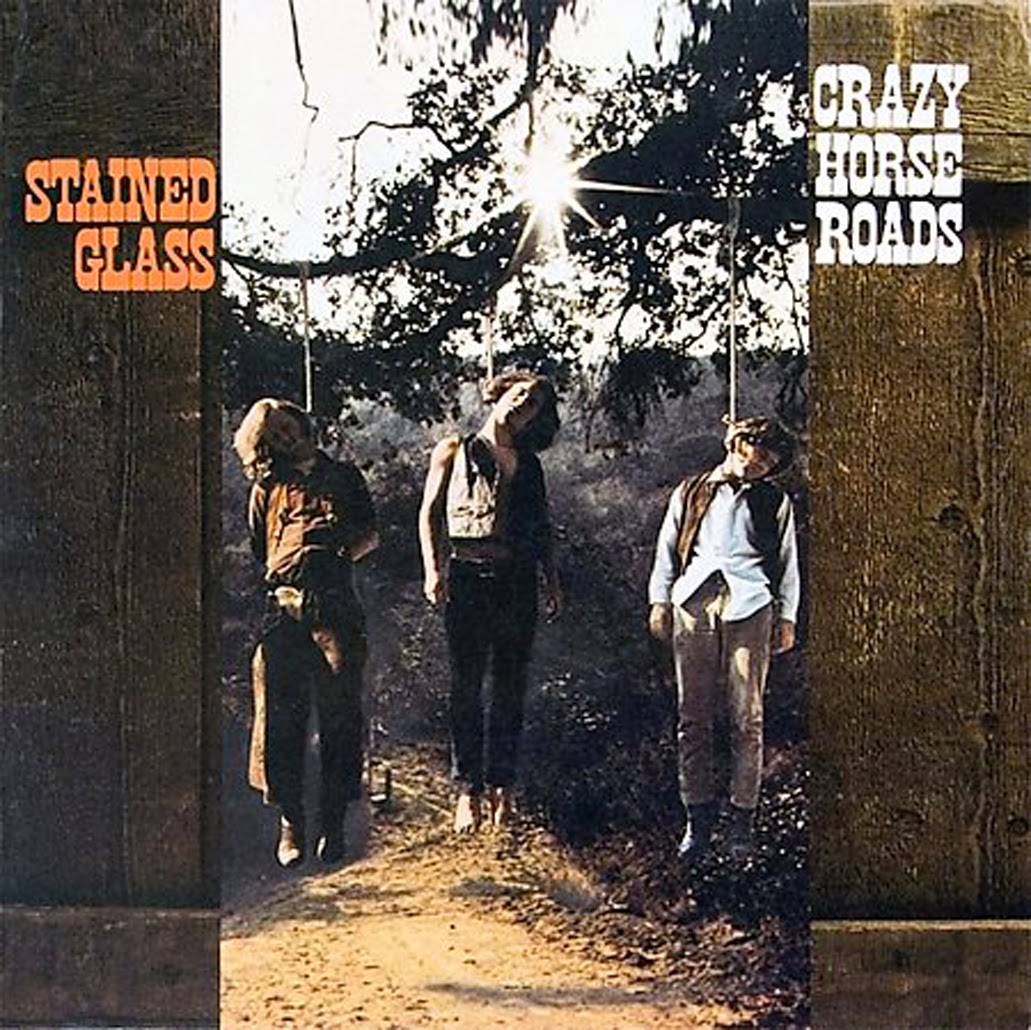 Is it still frustrating to be known more for the cover than the music inside?
As for frustration stemming from a picture being the reason to keep someone from peeking inside, in those days not hardly anything was as immediate as it is now. My parents thought it was awful. Mom, not Dad. My friends thought it was cool, man! Frustrations occurred from the lack of promo. Did we learn anything? Yes, of course.
There are four members credited on the album including Tom Bryant on second guitar. Yet the album cover and back photo only shows three. Does Tom actually play on the album or was he just not available for the photo sessions? Was he a full time member throughout the recording sessions or did he join later? I notice that Tom is credited with guitar on your sophomore album 'Aurora'. Had Bob quit the band by then?
Tom did not join the group until Bob left near the end of '68. So no, he did not play on 'Crazy Horse Roads'. He played all guitars on 'Aurora', released in June of 1969.
The label used a different producer (Voyle Gilmore) on 'Aurora'. But his background was with Frank Sinatra and Kingston Trio! How did the label think he could get a rock album out of you and did you get along with him?
Jim McPherson produced 'Aurora'. Voyle was friends with our manager René Cardenas (Jackson Square Productions). Capitol had to have a legit producer on site before it would turn over a studio. René got Voyle to go on the books. Voyle was cool, we got along great. It took us a week [to record the album] from March 2nd to the 6th from start to finish. It was released in June, 1969.
The answer to the question you didn't ask ["Why didn't you get at least one song to sing on the album] is "I don't know". I sang lots of back-up. Truth is I never thought about it until the memorial show for Jim that Tom and I appeared on ["A Promise Kept: A Musical Celebration of Jim McPherson" at the 142 Throckmorton Theatre in Mill Valley, CA. on October 1, 2009]. I sang most of the songs off 'A Promise Kept' [McPherson's 2009 solo album on Kosher Dill Music] for that show. I said to Tom, "I wonder why Jim didn't ask me to sing a song on 'Aurora'?". He rolled his eyes and shook his head.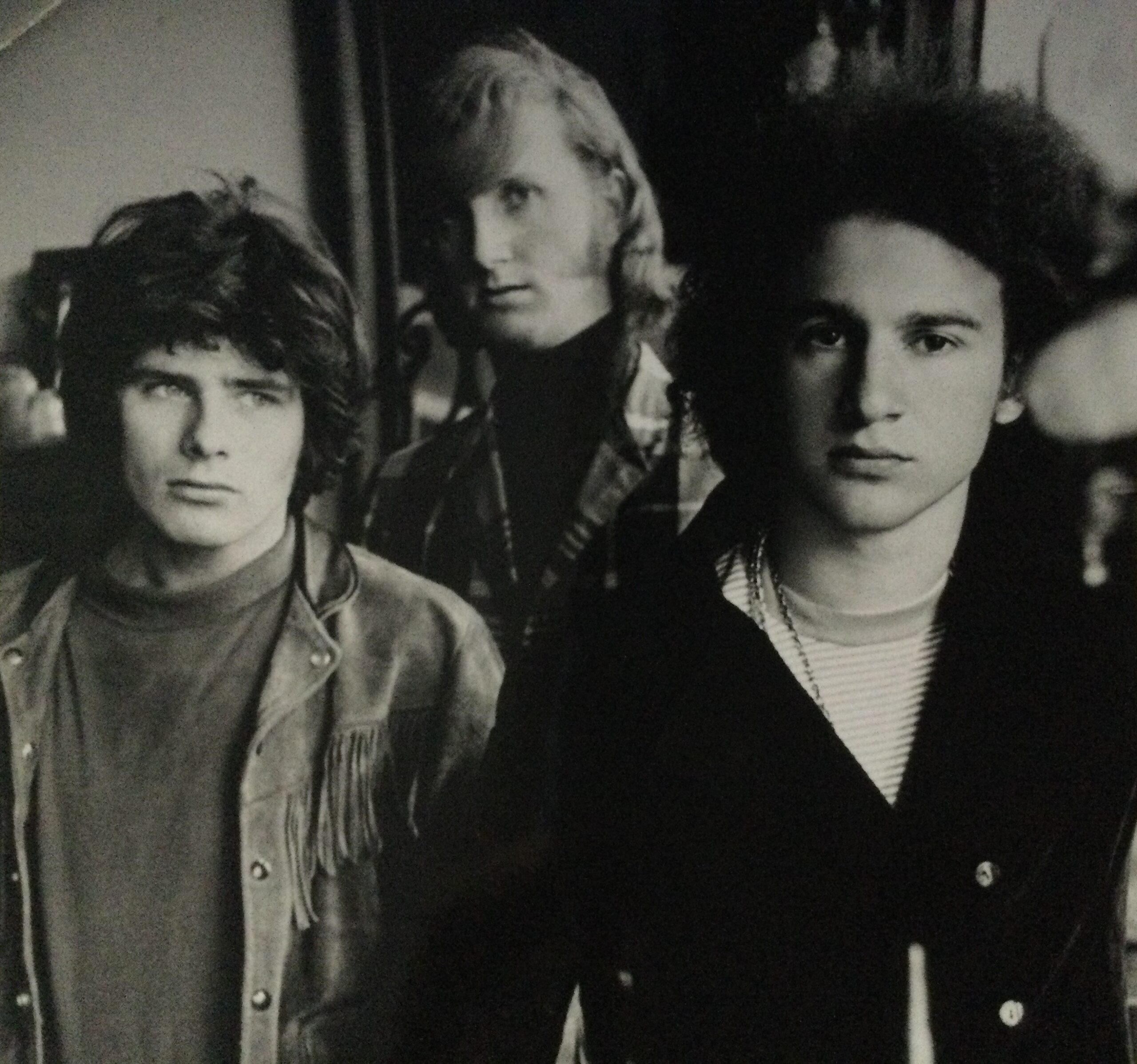 'Aurora' was also reissued under dubious circumstances. Did you have any input or was that done behind your back? When did you find out about it and did you at least get any positive feedback from people who were glad to be able to finally hear the album if they missed it 40 years earlier?
The 'Aurora' reissue I knew nothing of. First I heard about it from my cousin Diana. She sent a CD. I don't remember when.
'Aurora' seems a little bit more relaxed than 'Crazy Horse Roads'. Were you more relaxed in the studio? Were you more comfortable as musicians? Were the recording sessions a lot different than for the first album?
If it was relaxed it was because it was [recorded] live. We played these songs on gigs and very minimal production (except for 'Inca Treasure') was needed. They were "jam" formatted tunes that could go one for days if need be.
You delve more into the blues on this album on tracks like 'A Common Thief', which almost sounds like a different (perhaps female) vocalist? Was that Jim flexing his tonsils or did you have uncredited female vocalists in the studio?
Jim sings lead on all the songs. Tom and I back him up.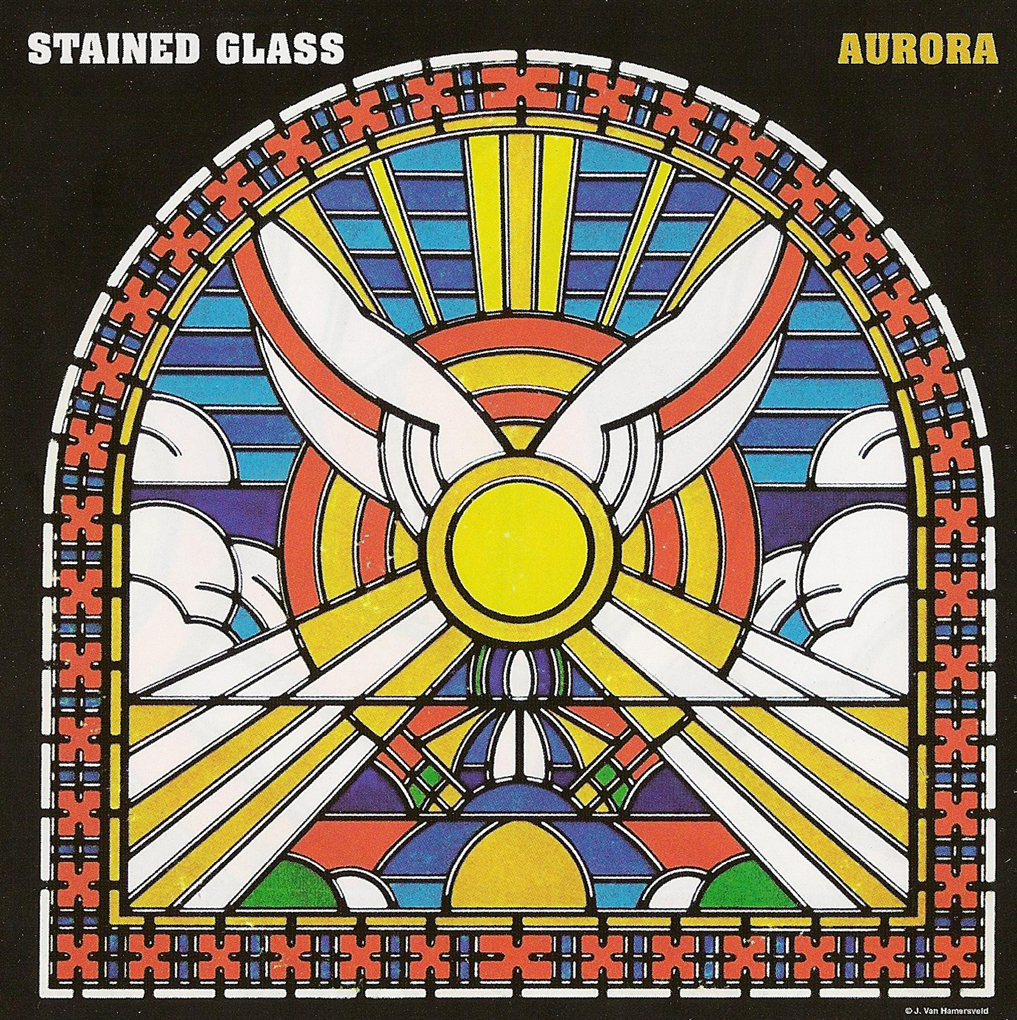 I like that 'Bo Diddley' / 'Willie & The Hand Jive' riff you hold down throughout 'The Kibitzer.' It almost seems like your signature song with the drums front and center. And it sounds like it might have been a popular live number to include extended jamming and get the audience up on their feet?
Oh yea, 'Kibitzer'. Lyric-wise ahead of its time. It also appeared on the Copperhead album featuring John Cipollina (Columbia, 1973). [Cipollina formed Copperhead with McPherson after Quicksilver Messenger Service disbanded. McPherson sings on the Copperhead version as well.] We could play that one until the dancer's knees wore out. The birth of the "Rock and Roll" mantra! We killed 'em!
'Inca Treasure' is much more laid back and relaxed. Was that your basic approach to recording at this time – to mix up the rockers with the spacey, dreamier tracks to keep the album sounding varied and not one-dimensional?
Did we think in terms of mixing things up? You mean to give our ears a rest? Maybe. On live gigs that was a concern. (Not for us, but for the audience!) We had session player Milt Holland come in to lend a hand with percussion. He added tympani, wood block, weero, triangle and slapback. All in echo of course. Jim wrote another song with this "echo" effect called the 'Wind Song'. [Producer and engineer] Fred Catero recorded a demo for Bill Graham after our Fillmore show (February 4, 1971; see below) but it was never released. [By now the band was going by the name Christian Rapid – see below.]
A bit of history here, if I may? It was I who first heard The Arthur Lyman Group while playing with Mike Weathers. Mike played me Lyman's album 'Bahi'a [HiFi Records, 1959] and he let me borrow it. Arthur plays marimba on it. It was recorded in the acoustically perfect Kaiser Aluminum Dome on the grounds of the Hawaiian Village Hotel in Hawaii. I played it for Jim. (I forgot to return it to Mike!) What Jim really loved was the translucent sound enhancing the voices of the instruments. I was always proud of myself for introducing Jim to Arthur Lyman because I really dug Arthur's sound and I wanted to play drums within that sound. Then Wa-lah! I'm playing 'Inca Treasure'. It's one of my very favorite songs!
Did you have a chance to tour for either of the albums?
We did not tour to support either album release for Capitol.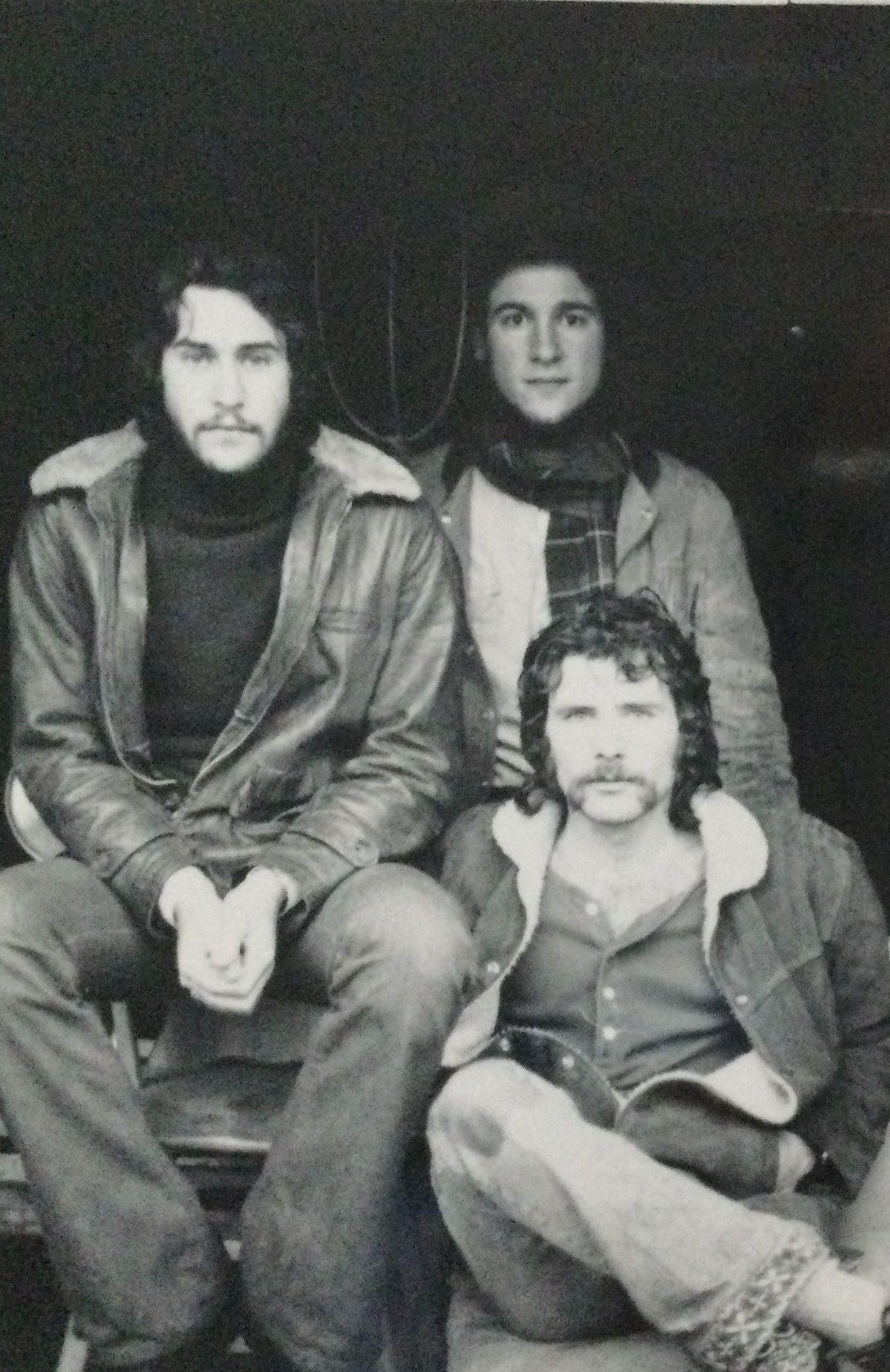 After 'Auror'a didn't sell that well, was it a mutual decision to dissolve the band? Or did the Capitol drop you?
'Aurora' was released in 1969. Capitol fired us. We continued as a group through 1971. We hired another guitar/organ player named Lance Libby and added a conga man, Louie Schaivo. Jim was writing some of his best songs during that time, for one: the crowd pleasing 'Lovin' Nobody'. Our manager at the time, Howard Christensen, got us an audition, then the job at the Fillmore West in San Francisco opening up for B.B. King [see above; Ball 'N Jack were also on the bill].
At that time we were going by the name Christian Rapid. We were not a religious group. I guess you could say that was our alter ego's name. However, before we played the gig, Louie quit and Lance did, too. To this day I don't know why; seriously! I still talk with Lance. We wish each other a happy birthday. Rumour has it that Louie died from an overdose in an alley in San Francisco.
We worked as a trio which we had done for many years by this time. Every musician in the city was there backstage to see B.B. King. It was a terrific time. We sounded pretty good and got invited by Bill Graham to make a demo. We did 'Lovin' Nobody' and 'Wind Song'. The songs came out well. Radio DJ Mark Sherry at KSJO in San Jose played them for a while. [See above.] We kept playing until Jim called it quits. It must have been 1971.
You played on Jim's solo album 'A Promise Kept'. I noticed he died very young about 40 years ago, but the album wasn't released until 2009. Do you recall when it was recorded and were you the only Stained Glass band member on it?
Tommy Lane Bryant and myself did two songs with Jim in 1975 in San Francisco: 'Keeper of the Flame' and 'Cell Block Numero 8-0'.
Did you stay in touch with the band after you broke up? Is that how you ended up playing on Jim's solo album?
Jim, Tom and I were in touch, you bet! Not like in the day. Jim could get Tom and I to play for him anytime. In '72 we played as a trio at the House of Good in the city as an acoustic sound test. Someone was gonna put up money to get it going. I have recordings. The sound is boomy and mostly awful but the girls showed up and the party was on! So yes, three years later he called for help on 'A Promise Kept'. Back in '72 he had also invited me to come up to Corte Madeira and play with him and John Cipollina. It was an audition for John's Copperhead group. It was cool. Played for a couple hours. But I had been playing in a club band five nights a week in San Leandro [and was] getting soft so they passed on me.
Did you remain in the music business? I see you appear on Johnny Martin's 'Talk About Lonesome' album from 1974. What else were you up to during this period?
In '73 I was bored with the club scene, so when Dave Shogren [original bassist and founding member of The Doobie Brothers] called and invited me to come to Seattle to audition for his new group I packed up and went. To my knowledge that group never came together. I didn't get the job. I never played with Dave after that. [Shogren died from pneumonia in 1999.] At the club where I auditioned I met Bill Truitt. He was between bands .Sneaky Moon was born then and made a good run until Bill had a better offer and left. I stuck around a bit longer playing taverns.
When I was in the band Squeeze [obviously not the UK band!] I met and worked with bass player Larry "Slow Duck" Greenleaf. (We would play again in Firehouse out of Akron, Ohio in 1976; he's a terrific musician.) But when the money ran out I went back home. The major problem with these groups was no one was writing original music.
Bill and I would work together again in Starbuck in 1974. This time on the road with "Alan: A Tribute to Elvis". Starbuck opened the show, then played two sets with Alan: early Elvis and the "Vegas" Elvis. We got into the Jordanaires and we're serious about copying their work on Elvis' records. This tour was West to East from Vancouver to Toronto in Canada. "Alan" broke all attendance records in every city: Vancouver, Calgary, Winnipeg, Regina, Thunder Bay, Toronto for each two-week stint. (I wrote 'Thunder Bay' for my CD 'Propellor' based on my stay there.) When Dick Clark picked Alan up our time was finished. We dipped down to Hamilton, Ontario, slipped over to Buffalo and I flew home to California. To finish out the year and start '75 my brother Bobby and I formed Bango. He and I did most of the singing and, along with Rick Hamouris, wrote 'Edweena' which would morph into 'Three Sisters- Tu Heres Mi Cielo' and be included in 'Propellor'.
Later that year I met guitar player Freddy Salem (who was fresh out of The Outlaws) coming through San Jose with Larry Greenleaf. They were gigging from Seattle to San Diego with Shadowfax. They picked me up and we drove to San Diego and did the gig. It was Fred Salem who talked me into moving to Akron in '76 to play with Firehouse. Larry would move there also with his wife Rene and son Jason a month later. We had some success, but the gig in Florida that fell through while we were there broke the bank. Some of us, including me, spent a dollar to pick as many tomatoes as we could and, with a loaf of bread, had food to eat. Larry and the wife and kid left earlier. I made it back to Akron to say goodbye to Fred's mom and dad. I won't forget how I celebrated the bi-centennial! Two years later [1978] Billy Truitt called from Boise, Idaho. The wife and I said goodbye to California again!
By the '80s you were in a band called Gentle Ben. What were they like musically and how did that project come about? Was it through Bill Truitt who also worked on Johnny Martin's album?
It was late in '77 or early '78 my dad remarried. His wife Dorothy was a shot caller for Hewlett-Packard. When the company moved Dot to Boise, the wife and I followed suit. I was gonna work for Dad in the tile business like Buddy Holly did! I knew Bill Truitt lived there. He was working and playing casuals. He called and asked me to play with Gentle Ben. Bill was always a kick ass piano player and I figured we would get loud once in a while so I joined up. We were a four piece group. After we did the album in '80 we hired Phil Garonzik, a very good sax/flute player. [Garonzik previously played in Fat Chance who released an eponymous album on RCA in 1972.] That's when we sounded like Asleep At The Wheel is what people said. High octane boogie woogie.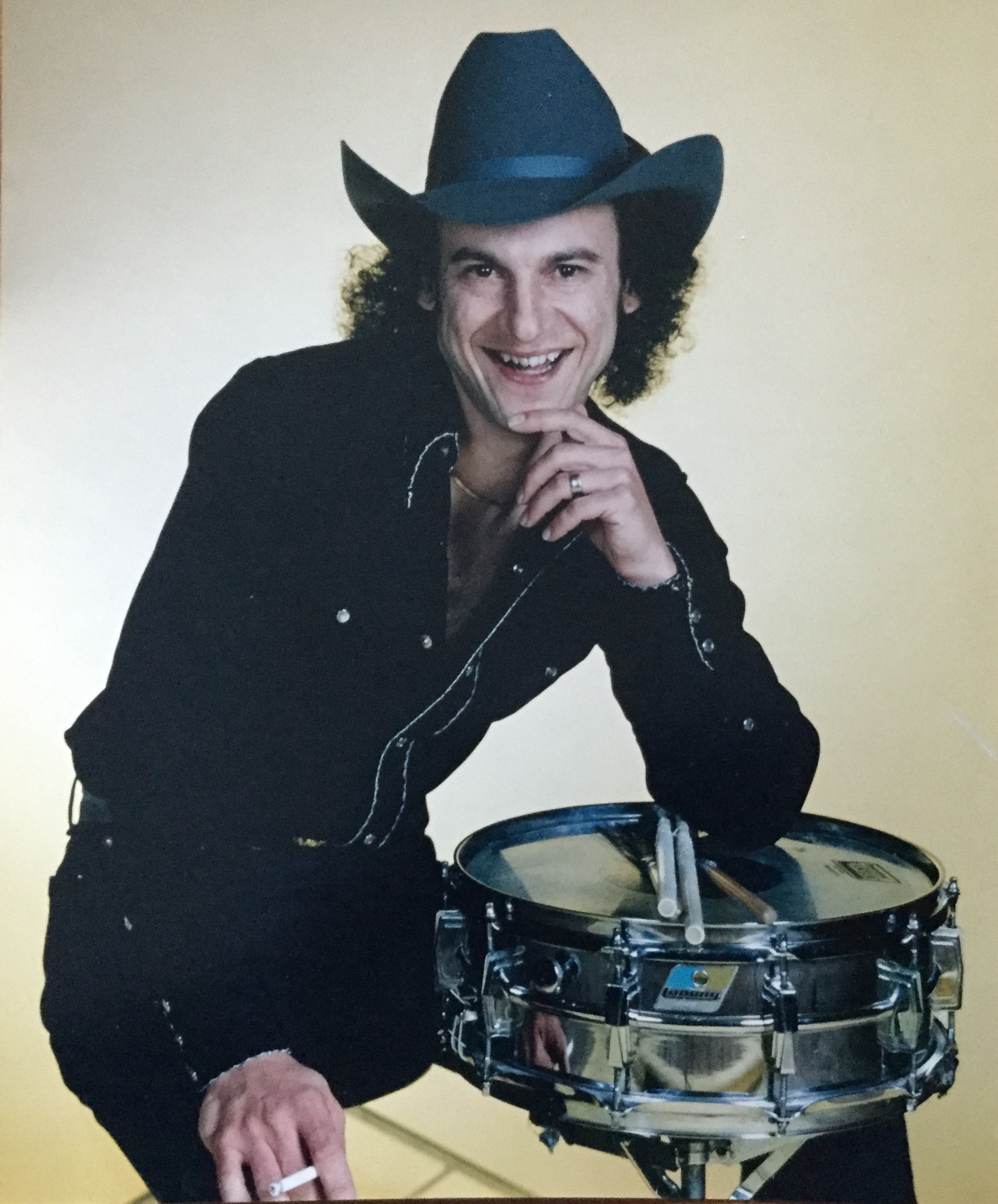 So we're playing a lot of company parties around the holidays. I say "Let's make a souvenir album". You know to sell at the parties. Well we dropped the souvenir part and made an "album" album. We did all but one track in Coos Bay, Oregon. The one other track that Bill and I wrote we took to Blaine, BC, Randy Bachman's studio. Randy was not there so under the auspices of Tom Sparks just the three of us cut 'Hometown Blues'. It got some local airplay and worked to keep the club ("Gentle Bens") bumping!
Before this in 1979, at Bill's Studio 8 he recorded Johnny Martin's album. I played drums on three tracks and also sang some back-up. Johnny had that deep, deep voice. He was good. I enjoyed listening to him sing. Bill and I were doing lots of demos at Studio 8. One in particular stood out. We all went to Los Angeles to record 'More Bullets Ramone' and 'Ragtime Eastern Cowboy'. It came out a bit too raucous, maybe, so we had a hard time getting play on the country stations at that time (just a bit ahead of its time?) Phil's sax fade will live on in my mind's-ear, forever. R.I.P., Phil. [Garonzik passed away on February 8, 2016.]
It looks like you released two albums with Gentle Ben, but I can't find any info on the 'More Bullets Ramone' release mentioned on your website. Was that the same personnel and the same style of music as the debut?
'More Bullets Ramone' is a single Bill and I wrote. The personnel changed on that, different bass player (Gary Fellows) and sax/flute player (Phil Garonzik). Greg Humphrey produced and Thom Wilson engineered in Los Angeles. 'Ragtime Eastern Cowboy' is an instrumental. It's not our style, but we played it live once in a while. 'Ramone' is not a break from the style of 'Hometown Blues' or 'Times Flying' on the Gentle Ben album.
We failed to surround 'More Bullets Ramone' with an album. The club consumed the rest of our energies from then on: "Gentle Bens. Hitch up to a great time." From here the band wanted to go on the road. I didn't want to go unless we had an album. That created a problem so it was back to California for me and the family I had by then. P.S. Those two boys [Carrasco's sons, Earl and Ted] are great musicians. You can hear them on 'Propellor'.
That brings us up to 'Propellor', your first solo album after all these years! First off, why the unusual spelling?
Two "o"'s in a word is a strong visual and an "o" and an "e" are not. "Propellor" is an alternate spelling. Completely acceptable. Plus it's art so there doesn't have to be rules (e.g., Limp Bizkit.) When one looks at twin engine planes straight on the propellors are o's. This is how my designer Roxanne McCann defended it.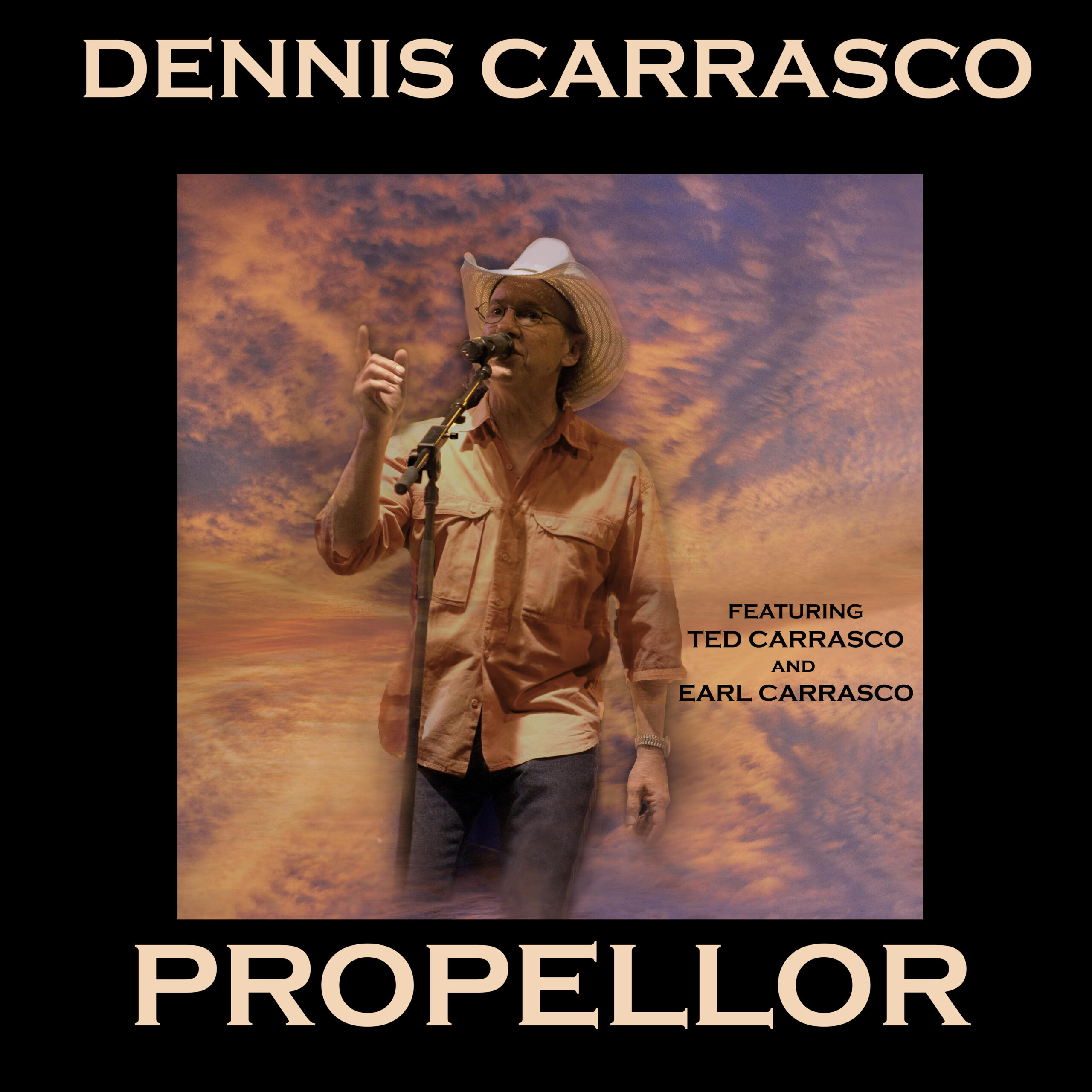 Did you write the songs over a long period of time and just get around to recording them, or were they written recently specifically for the album?
In the back story [in the CD liner notes] I tell of [my sons] Earl, Ted and myself recording 'Give More Than I Take'. During a visit to England for Ted's birthday I put the first verse of the vocals on at that time also. I wrote 'Cinderfel Farmer' in 1965 during The Trolls. 'Three Sisters' was written with my brother Bobby and Rick Hamouris whilst in the San Jose group Bango in 1974. All the other tunes were written for this CD.
How did the album actually come together? I see that your sons recorded their parts in different studios: Earl's bass in Los Angeles and Ted's drums in England and you did yours up in Redding, California. Did your producer and guitarist Bruce Turgon pull it all together?
I had the roughs of all the tunes in GarageBand. I sat in the control room at After Hours Recorders in Redding, California with my guitar and a music stand with lyrics and chords, and my headphones and aShure SM58 mic all going direct to the board. I decided on a groove, Bruce handled the drum machine, I played and sang. Bruce embellished a bit with guitars and keys to fatten it up so my boys had a better feel for what kind of intensity they needed to supply. Bruce sent those basic tracks via WeTransfer.
Ted and Earl have the gear to record and send back their parts via WeTransfer. There was considerable back and forth going on during this phase. Ted at one point took it upon himself to call in Lewis Allen, guitarist extraordinaire from Sam Smith's band to finish up 'Three Sisters' entirely on his own. Needless to say I loved it. Ted also does most of the work for 'Solid Ground' (percussion, guitar, and keys – Bruce added that eerie mystical guitar that anchors the whole tune) along with 'Give More Than I Take' (drums, piano, guitar). (It's almost as if he didn't trust me: "Take a break pop, I'll finish this up!") The final vocals came later using the Neumann.
Bruce is a genius. I brought him skeletons, he put skin on 'em. He lent me his Otis Redding CDs for inspiration on 'Here With You'. He guided Heidi Prada through her wonderful work on the background vocals. I told him I wanted to make records, records that can't be played "live". Records are fantasies. He knew what I meant. He figured I was crazy. We never mentioned it again. He has a platinum album on the wall for writing songs with Kiss – yes, that Kiss! [Turgon co-wrote 'My Way' with Paul Stanley on Kiss's 1987 platinum album 'Crazy Nights'.] He played with Foreigner – yes, that Foreigner! [Turgon is the bassist on Foreigner's 1994 'Mr. Moonlight' album.]
What began at the end of May 2020 was mostly complete sans final mixing and mastering by August of 2021. Bruce finalized the mastering and work began in earnest on the graphics for which I called on Roxanne McCann Photography. She wrapped things up and it all went to manufacturing in early November 2021.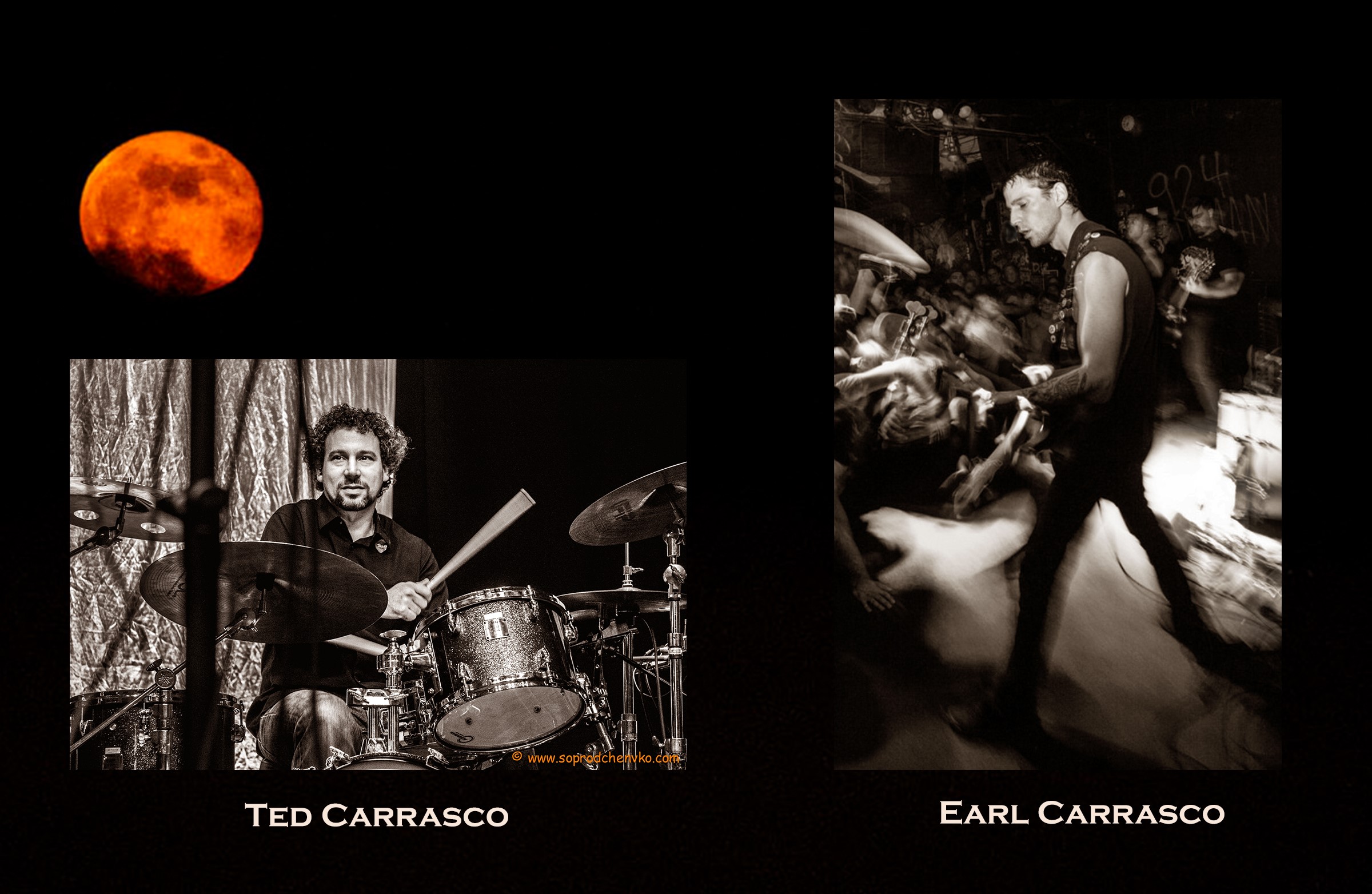 Well, we really enjoyed it and it's good to hear you back in style. Once things start to loosen up a bit with COVID do you hope to be able to tour the album? I see you were gigging in early 2000. Did you have a chance to test any of the songs out then?
Thank you! It would be lots of fun to get out there and play for the people again. It has been too long being under wraps. And no, I have not had the pleasure of test driving these tunes even though my old fans that have listened to it believe it could be 'Stained Glass 3'.
Thanks to Dennis for his time and patience in sharing his remarkable story.
Jeff Penczak
---
Dennis Carrasco Official Website / Facebook / Instagram / Twitter / Bandcamp
All photo materials are copyrighted by their respective copyright owners, and are subject to use for INFORMATIONAL PURPOSES ONLY!
Dennis Carrasco – 'Propellor' (2022)