'Slide Sonatas I.' by Geiger von Muller | Album Premiere
Exclusive album premiere of 'Slide Sonatas I.' by avant-garde slide maestro Geiger von Muller.
---
'Slide Sonatas I.' follows the London-based experimental bluesman's seminal 'Ruby Red Run!' (2020), further showcasing his solo acoustic art. His sound arrives crisp, sometimes gritty too. More innovative, if possible, yet more accessible perhaps than on previous releases. An underlying structure gives unity to the flow of tunes, while von Muller's harmonics and sliding notes get a generous, combined dispersal. There's a fair dose of boogie present.
The first single, 'Space Digger #1' is track #4 on the album. It has been released already to great acclaim, popular with specialist radio shows on both sides of the Atlantic. It comes with a music video, which hurls us into a sci-fi world of Lego's Classic Space line, complete with vintage satellite, moon base, flying saucer and aliens. Meanwhile our slide man is picking along, pumping the beat with his red mini-velcro-pocket style KangaROOS sneakers from the eighties. Indeed, where does one still get those?
'Slide Sonatas I.' is available as free download (name-your-price) for a limited period on Bandcamp and there's an eco-wallet CD version as well.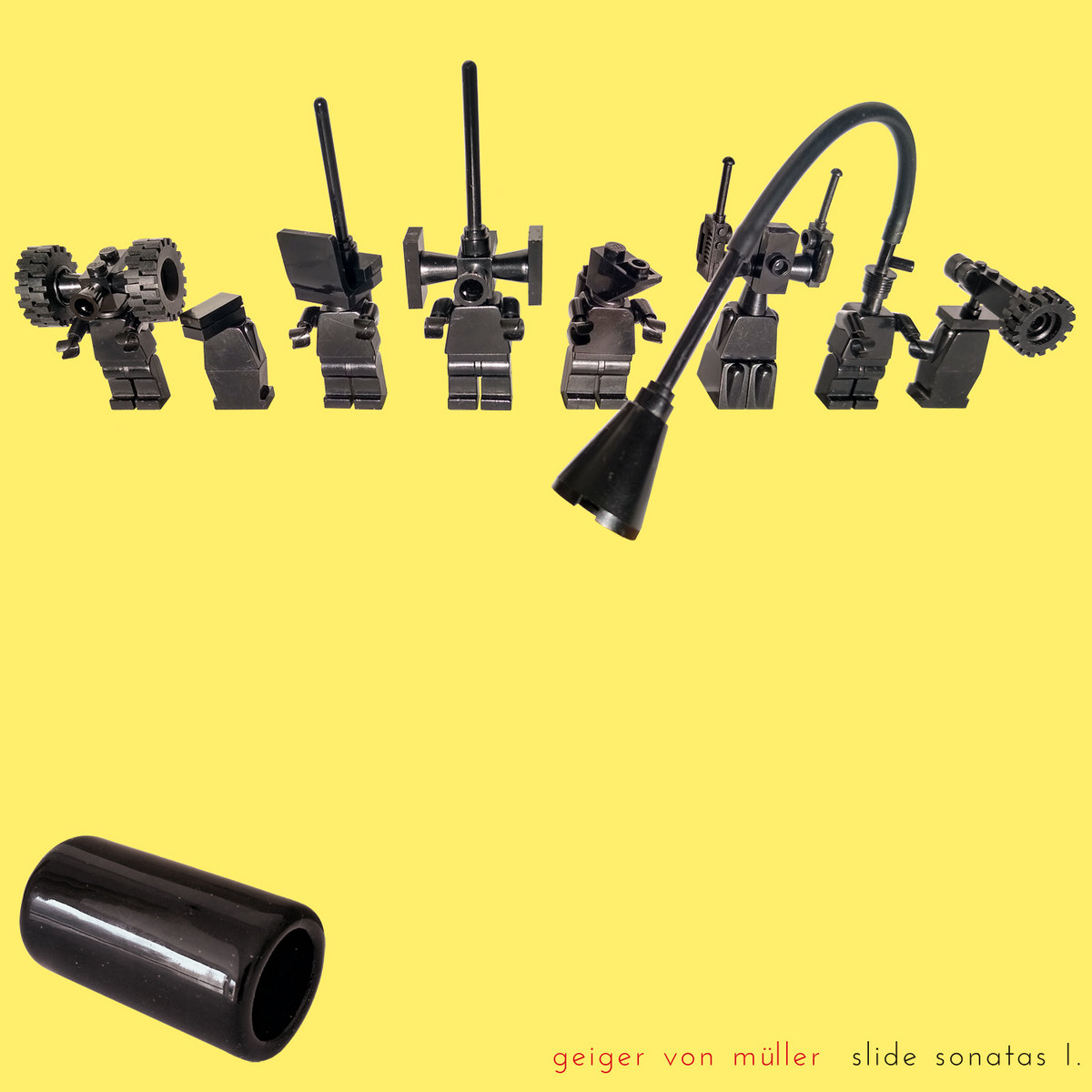 To celebrate the new release, previous albums also go free download (name-your-price).
---
Geiger von Muller Official Website / Facebook / Instagram / Twitter / Bandcamp / YouTube