Ghosts Of Jupiter | Interview | 'Keepers of the Newborn Green' on Vinyl via Nasoni Records
Nasoni Records will release the vinyl edition of Ghosts Of Jupiter's latest album 'Keepers of the Newborn Green'. This Boston psych group is led by singer/composer and multi-instrumentalist Nate Wilson.
---
The ten songs featured on 'Keepers of the Newborn Green' were mixed and engineered by Ghosts of Jupiter's bassist Thomas Lada, utilizing the band's mobile and home recording equipment during 2020's pandemic. Ghosts Of Jupiter's drummer Tom Arey (Peter Wolf, J. Geils Band) supplied the basic tracks at the band's studio in Allston MA, and all other elements were compiled remotely. Guitarist Adam Terrell recorded most of his parts from his home studio in VA, while Wilson worked on vocals, keyboards, guitar and flute tracks at his home in Worcester, MA. Thematically the album reflects some of the unavoidable political upheaval of the past few years, in particular the second track 'Villians' juxtaposes earthy medieval folk sounds with a critique of the toxic segmented realities created by modern media. Other songs on the album, in particular 'Imperium Waves', and 'On Bending Tides', reflect the emotionally cathartic side effects that were born of the interruptions of our daily lives caused by the events of 2020. Track seven 'Sea of Madness' examines the influence of conspiracy theories, misinformation and anti-science sentiment that has made its way to the forefront of modern culture in recent years.
Since forming in 2011, Ghosts of Jupiter have released two full-length albums, and an EP. In 2012 the band teamed up with Boston's Museum of Science to create Ghosts of Jupiter: Music Experience, a music and animation project that recalled the laser-light shows of classic rock's yesteryear. The show ran for over a year at the Charles Haydyn Planetarium and was featured at planetarium festivals in Auckland, NZ and Boulder, CO. The band has appeared live with Blue Öyster Cult, moe., Robert Randolph, Dead Meadow and the Buffalo Killers.
Vinyl edition is available for pre-order here. Official out July 28th, 2022.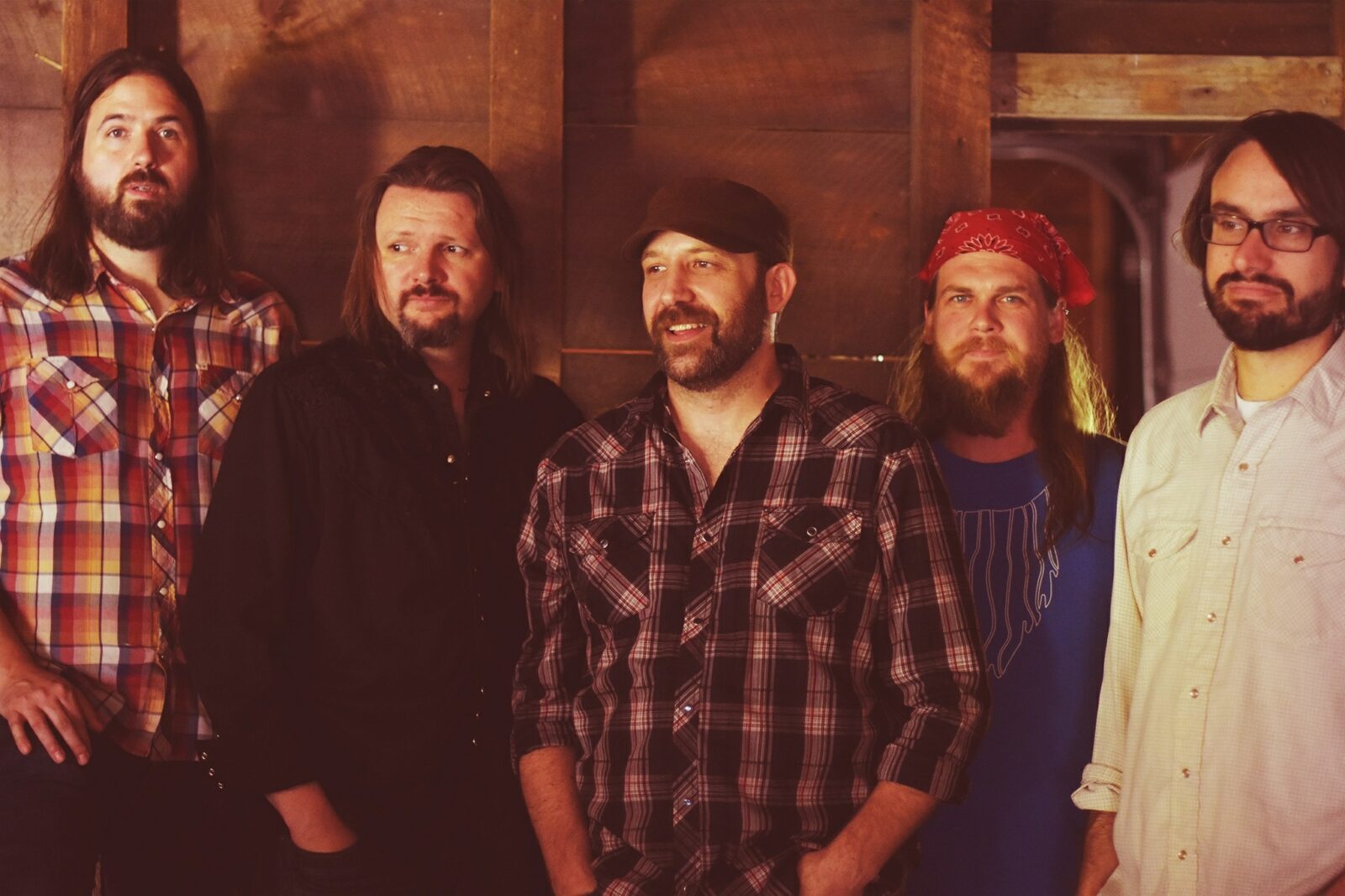 'Keepers of the Newborn Green' is a truly outstanding record. Are you excited about the upcoming vinyl edition coming out via Nasoni Records?
Nate Wilson: Thanks so much! We're really excited about the LP release. It'll be the first time we've had an album issued on vinyl. We're also pretty amazed by the response 'Keepers of the Newborn Green' has gotten, especially internationally. We planned on releasing the album digitally for our fans in the US and didn't have a ton of expectations, so it was amazing to see it get some attention. Some great reviews in the UK, Germany and elsewhere and we're pumped to be working with Nasoni Records to get the album out there.
What's the story behind working on the album and what can you tell us about your songwriting approach?
We recorded the last two albums on our own in a DIY fashion. Our bassist Tom Lada is also a great recording engineer and we decided a while back that we wanted to take over the process ourselves, create our own mobile recording rig, and forgo the studio. I write and, for the most part, arrange the songs on my own and then send them to the band to learn and interpret. Everyone in the band is busy with all sorts of other projects and responsibilities. It's often difficult for us to all be in the same place at the same time…It seems to work best for us to get the basic tracks down with our drummer, Tom Arey, and then build everything else around that as we go.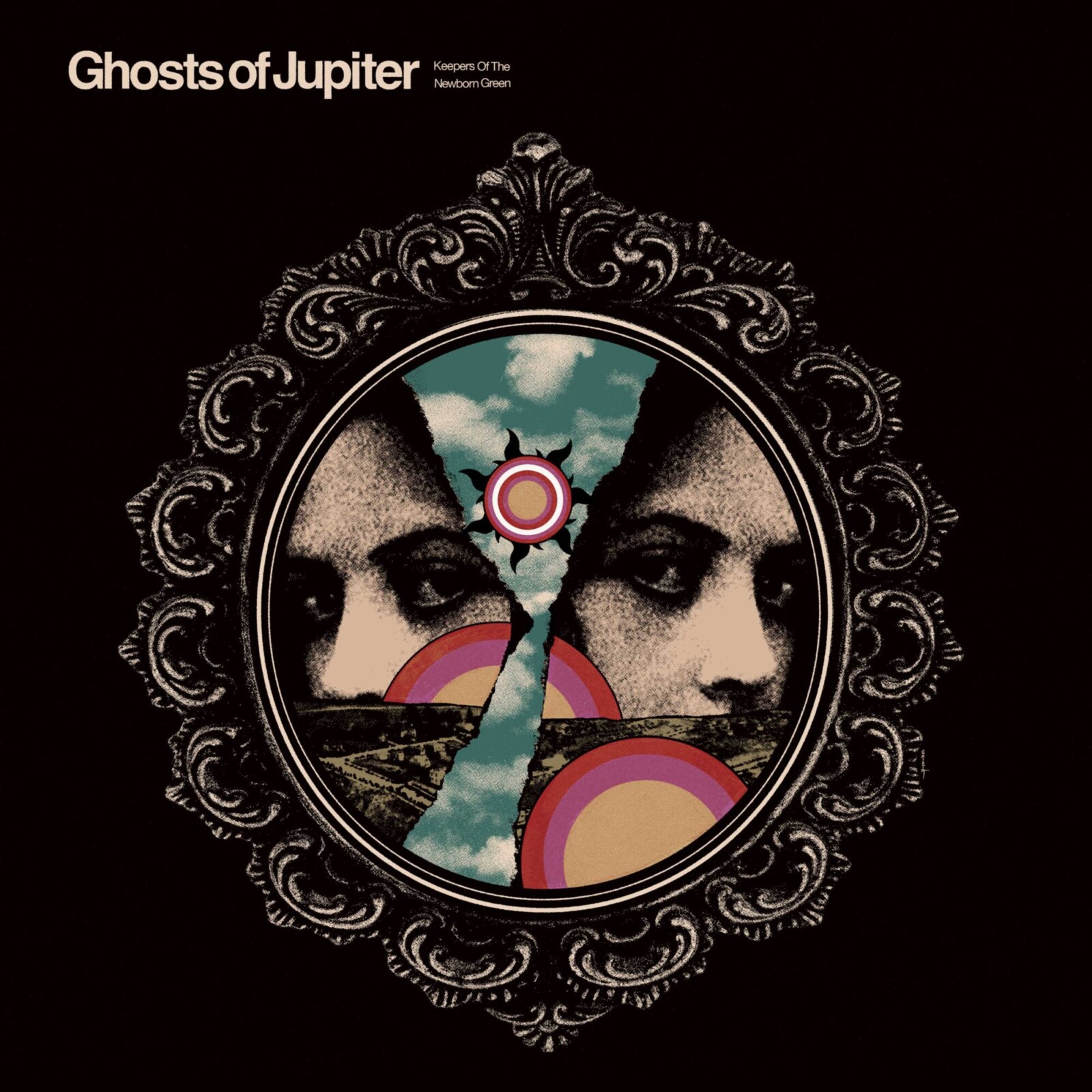 Did your approach change on your third album in comparison to your previous album, 'The Great Bright Horses', and on that note, how would you compare the two albums?
I wouldn't say there was any intentional change in direction. If anything I think the songs on the new album are a little more focused. We were experimenting a lot with the recording process on 'Great Bright Horses' and learning the ropes as we went along. I'm really proud of that album, but I think we've definitely gotten better at the process. As far as comparing the two albums… It's tough for me to say being so inside it. I think if you're a fan of 'Great Bright Horses' you'll hear some familiar things there, but there's also an evolution.
"We're obviously inspired sonically by all those great recordings from the mid 60's through early 70's"
How would you describe the sound? What kind of pedals do you use and tell us more about the equipment within the band?
We're obviously inspired sonically by all those great recordings from the mid 60's through early 70's, as well as a whole bunch of modern artists who channel that vibe and try to do new and inventive things with it. There are some bands who can really achieve that "time capsule" effect, where if you didn't know any better you'd be convinced you were listening to something recorded in 1967… I always find that impressive, but that has never really been our #1 goal. We just try to do what sounds natural for the song.
As far as equipment goes, we actually have a pretty minimal approach to recording gear. We have a few decent mics et cetera, but we're not super hung up on collecting vintage preamps or instruments et cetera. I like to use real keyboards whenever possible. I have a really beautiful baby grand piano in my house, as well as a decent Yamaha upright that I've used a bunch. I have a Hammond C3 and a Leslie as well as a Farfisa Compact and a Moog synthesizer. The mellotron sounds I use are all samples done mostly with the Nord Stage 3. I played all the acoustic guitar tracks with my mid 80's Guild D30, and I also have an electric 12 string called an Italia Remini which is kind of a Rickenbacker knock-off. The flute I play is an Azumi. It's probably a step up from a student model but nothing too fancy.
Our lead guitarist Adam Terrell is really into home recording, so he uses a lot of amp and effects modeling software in addition to his vintage fender amps. He plays a Stratocaster most of the time, otherwise his Gibson ES335.
Where did you went to record it and how long was the recording process like for you?
We recorded all of the basic tracks – meaning mostly drums, at our rehearsal/recording space in Allston MA, which is just outside of Boston. Then we recorded most of the keyboards at my home in Worcester which is in central Massachusetts. Beyond that we did everything else remotely. I recorded vocal tracks on my own, Adam recorded his parts at home and then we'd meet up via Zoom a lot of time to discuss parts, assemble things and even mix a little. Overall I'd say the project probably stretched out over 18 months or so lots of fits and starts based on everyone's schedules…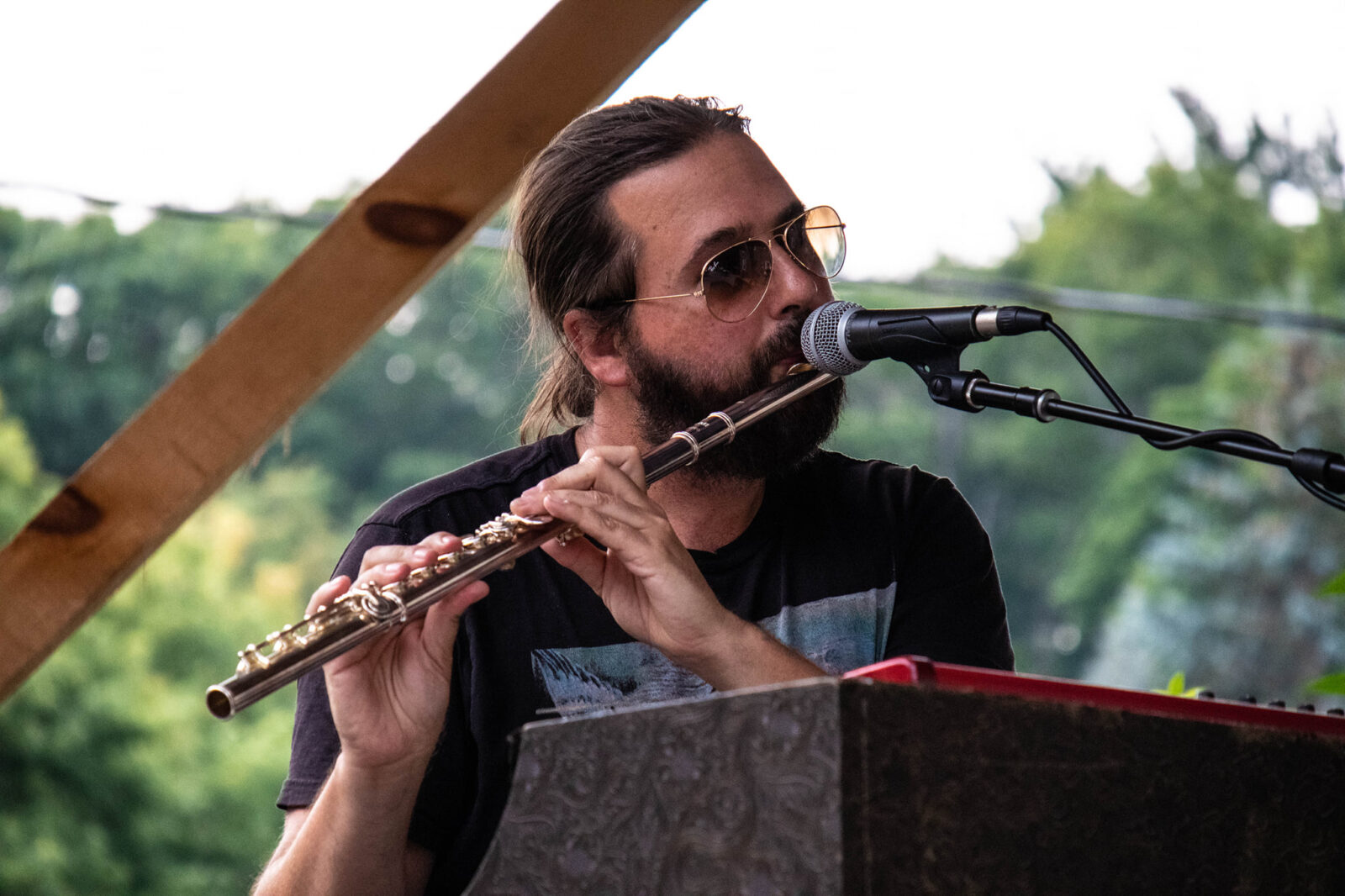 The ten songs capture the current state of the world. Maybe you would like to comment track-by-track?
'The Undertaking's' lyrics are a bit of a tribute to my wife Emma who is an accomplished biologist. It was meant as encouragement through the trials and tribulations of a super demanding career.
'Villains' is probably the most overtly political song on the record. I've always stayed away from political material in my lyrics but during the height of the pandemic with all of the upheaval that was happening in the states, it was kind of the only thing on anyone's minds. This one is about a certain political figure…probably can guess who from the song.
'On Bending Tides' is kind of an introspective song about the passing of time, decisions you make and how they alter your course in life et cetera. The balance between pursuing things in life vs just riding the waves…
'Sea of Madness' is about the rise of misinformation, conspiracy theories, and anti-science sentiment in culture. Addressing the shock of seeing movements like Qanon find their way into mainstream politics here in the States and expressing some panic that this problem will be with us for the foreseeable future.
'Imperium Waves' was written during the very first part of the pandemic…I spent a lot of down time checking out my local surroundings, connecting with nature and discovering all kinds of stuff right in my backyard that I'd never taken the time to…Generally the small silver linings that were involved with everyone being forced to slow down for a while.
Was there initially an idea to make a concept album?
I wouldn't consider 'Keepers of the Newborn Green' to be a concept album. I'm a terrible procrastinator as a lyricist, I tend to write all of the music and even record quite a bit of stuff and then write lyrics last. I think when I sat down to finish these songs, I was probably just working with ideas that were on my mind at a particular time, so if there are common threads through the album it's probably a result of it being a bit of a snap-shot of what was happening…
Since we are discussing the latest album, what about your first two albums and EP. Can you make some commentary about them?
Yeah, I'd consider the first album for the group to be "Unbound" which we released under the name Nate Wilson Group. We changed a few band members and came up with the name Ghosts of Jupiter after that, but the core of the band was the same. The early albums are a little more blues rock and riff oriented. We were into kind of a heavier thing back then. The direction changed a lot after the first few albums. I wanted to take a more psych/prog approach to writing. I think a lot of those elements were present in the earlier stuff too, but we were able to develop it a lot more once we had the freedom to experiment.
The pandemic was a really difficult period for all the artists. Are you excited to be back on the road?
Yes! There have been a lot of starts and stops over here as far as things opening up, and then getting more restricted et cetera, but it seems as though people are excited to see live music again. Most everyone in the band is a working musician full time. Some of us tour with other artists. I'm out on the road right now playing keyboards with the band moe.. Our drummer plays with Peter Wolf of the J Geils band. So it's a great thing for musicians to be back to work!
You appeared with some really outstanding rock bands, like for instance Blue Öyster Cult. How was that for you?
Great! We got to play with Blue Öyster Cult at the Hatch Shell in Boston a few years back and it was really fun. We've been fortunate to play with some of our favorite artists in our genre like Dead Meadow and the Buffalo Killers. We have some great gigs coming up this Summer. We're playing a post-show set in Portland, Maine after Khruangbin plays, and in September we'll be supporting Earthless in Boston.
How would you describe the alternative scene in Boston? And on that note, tell us about the early beginning… How did the band get together?
I think the scene in Boston is pretty fractured into lots of different genres, probably like a lot of places. I don't know if there is one identifiable sound that you'd say is distinctly "Boston".
The northeast of the US, New England in particular has a big improvisational-rock type scene sort of related to the Grateful Dead. We fit into that scene a little bit. But there isn't necessarily a "psych-rock" scene here like I'd imagine there is in Austin TX, San Francisco or other parts of the pacific northwest. The bands MMOSS, Quilt and Doug Tuttle are some artists who have come out of New England who I think we share some similarities to…
I really enjoy the name of your band….
Thanks! It's actually the title of one of our songs from an earlier record. We had a difficult time coming up with a name!!
Let's end this interview with some of your favourite albums. Have you found something new lately you would like to recommend to our readers?
Lately I've been checking out 'Large Plants'… I was a huge Wolf People fan. I really love Jack's writing. Our guitarist Adam turned me on to the Norwegian band Needlepoint recently and I've been loving their last two albums. Ouzo Bazooka, Jordsø, Morgan Delt are some others in heavy rotation for me…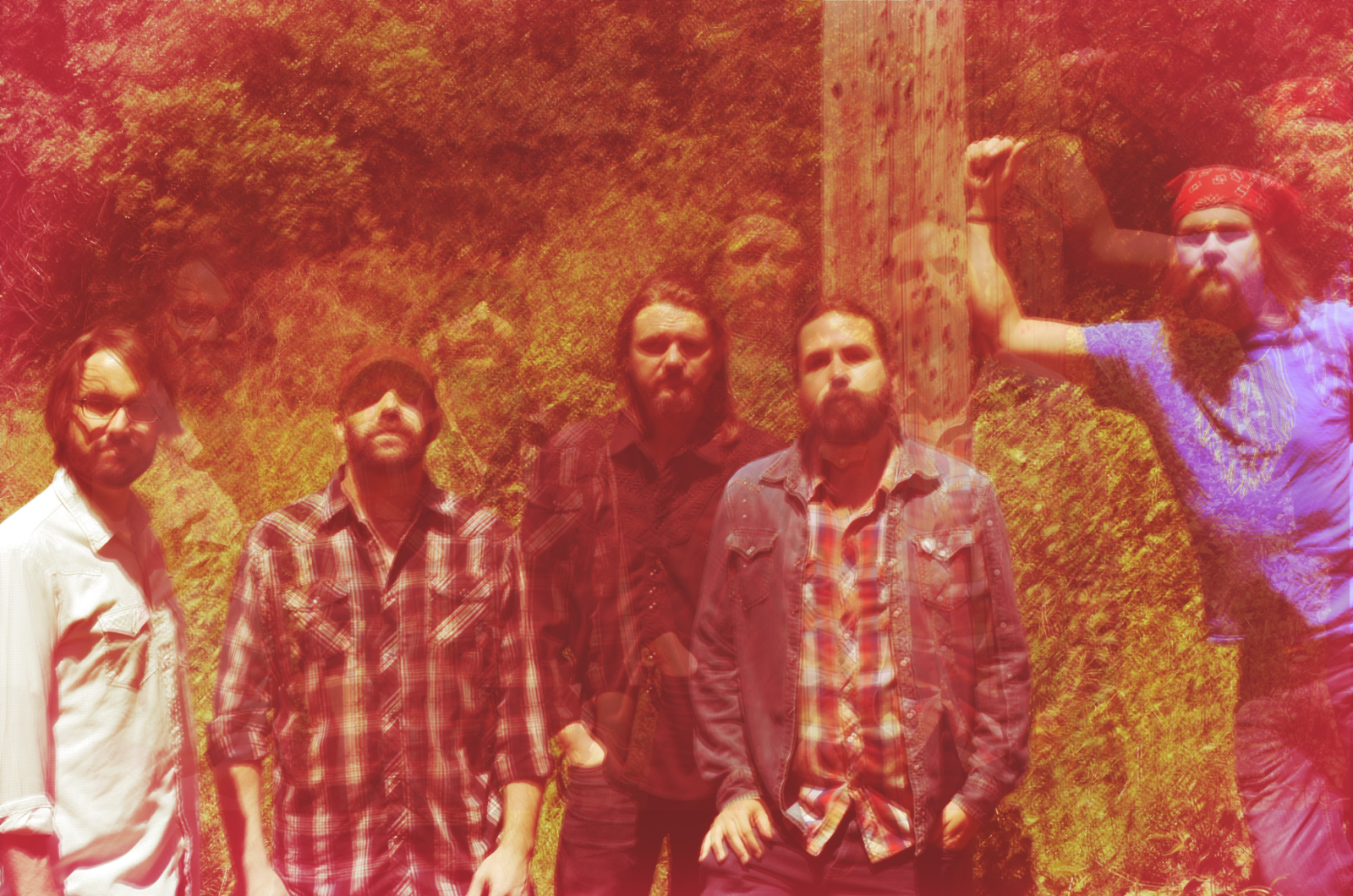 Thank you. Last word is yours.
Thanks so much for taking the time!
Klemen Breznikar
---
Ghosts Of Jupiter Official Website / Facebook / Instagram / Twitter / Bandcamp / YouTube
Nasoni Records Official Website / Facebook / Instagram / Twitter / Bandcamp
'Keepers of the Newborn Green' by Ghosts of Jupiter | Album Premiere