The North Star Band | Interview | Legendary Country Rockers Reunite For New Album, 'Then & Now'
When long-haired freaky people still roamed the earth, an endangered species. At a time when country music's traditional forms had grown stale, and rock had lost its roll, country rockers stepped into the void.
---
Some were outlaws, some were hippies, but all were keepers of the flame of authenticity, and when they came together, the heavens opened up!
Fast forward; bringing blazing guitars, searing pedal steel, a pounding beat of thunder, and three-part soulful southern harmonies to drive hearts into a 200bpm ecstasy of fun, these guys have kept the fire burning.
Five – count 'em, FIVE – accomplished songwriters in one band. Led by rhythm guitarist Al Johnson, a wayward vagabond of Georgetown Law, and two-time Grammy Award winner (nine nominations), bassist Jim Robeson, along with east coast guitar phenom Gantt Mann Kushner, the wizardry of Jay Jessup's sweet pedal steel (plus mandolin, electric guitar, and banjo), Lou Hager's soulful honky tonk piano, and David Watt Besley's thumping bass riffs, their music is driven home by the insane poundings of Paul Goldstein's flawless beat.
Four decades ago, The North Star Band fans piled into dance halls and honky-tonks across the country to hear them play their original music. In venues long faded to dust – Desperados, The Lone Star Café, The Carolina Opry House, County Line, Exit Inn, 117 South Main, to name a few, they played more than 300 nights a year. Lou with his soulful ballads of love and loss, Jimmy with his velvety voice, Dave with his rich vocals and incredible story-songs, Al with his offbeat look at rednecks, hippies and Wild Turkey, and Paul with his soul-searching laments, the boys offered fans a band of many colors. Records were vinyl and spun at 45 and 33 rpm. Back in the days of analog, The North Star Band recorded their 3rd album in the summer of 1982, but it was never released. A recession, hard times, and life's imperatives intervened. 'Then' is here, remastered and ready to be heard for the first time.
Fast-forward 40 years. A reunion show to a packed house at the Birchmere in Alexandria, Virginia, gave birth to 'Now', a collection of newly recorded material. Surprising even themselves, the band came together in the studio to record 10 new songs that not only capture the sound & soul they delivered back in the day, but offer a fresh bold look at the country rock genre they left behind. The playing is sharp and crisp, and the vocals retain that 'round the campfire' feel. Their music is timeless, and the quality of the songwriting and performance seems effortless.
A tip of the hat is due to other players who passed through this band, legends in and of themselves: Danny Gatton, Steuart Smith, Bruce Bouton, Mike Melchione, Dave Elliot, Bobby Spates, Jim (Ratso) Silman, Chad Bruce, Johnny Castle, and more.
"Kick-Ass Country; an upbeat variation of classic country, R&B and rockabilly songs played through the filter of our own rock 'n roll roots"
Would you like to share how The North Star Band got together and what were some of the main influences that helped you to evolve into what you became as a band?
Al Johnson: The name was chosen in 1975 on a trip to Ocean City, Maryland with my best friend, Pete Evans (destined to become a judge in Florida). We were on the way to a gig and had to come up with a name pronto. It was a nod to my Brooklyn roots. I don't remember any runner up names being considered. When it came out of Pete's mouth, it was done.
Early on in 1975, I was the lone front man for the band. The area was full of outstanding freelance musicians so I scrounged up local gigs at places like the Annandale Bar and Grille, and worked the phones to pull together four piece bands on the fly. We played just about every army base in the Washington, DC area. During this time I was fortunate enough to play with guitar players Danny Gatton and Mike Melchione. Other early pick-up band members included Bruce Bouton (pedal steel), Dave Elliot (drums), Billy Hancock (bass), and Bobby Spates (violin) to name a few.
Through word of mouth and some advertising in the local scene magazines, the band began to take permanent shape. First to join was Paul Goldstein (drums), then Jim Robeson (bass). Lou Hager answered an ad and Jay Jessup joined when his current band broke up. Gantt "Mann" Kushner came on a couple of years later, shortly before we began recording our first LP.
By this time, the band was playing four sets a night, just about every night and developing a distinctive sound we called "Kick-Ass Country"; an upbeat variation of classic country, R&B and rockabilly songs played through the filter of our own rock 'n roll roots. The band developed a tight live sound and we began to feature more and more of our original music. Eventually our originals became fan favorites and the mainstay of our setlists. We were a band modeled after The Beatles with multiple singers and songwriters, each with their own distinctive sound, and adding our individual talents and philosophies into the mix.
In 1980, Jim and Gantt left the band to pursue their careers in record production and singer-songwriter Dave Besley joined, adding his own brand of story-songs to our sound.
Honestly, we played together so often and for so long that we began to develop a sixth sense to where the band sound became greater than the sum of its parts. That closeness was reawakened, unexpectedly, when we played the reunion show 36 years later.
Lou Hager: I wasn't in the band at the beginning but was recruited later. I think that being in a band with four songwriters gets you going. You might not feel it but deep inside you want to impress the fellow members with your songs. Plus it's always good to have other songwriters to collaborate with.
Were any of you part of any other band in the early seventies?
Al Johnson: We all played in local bands with names like Hardwood, Big Buck's Flea Bitten Dog Band, Virginia Renegades, Johnny Grey And The Rebels, Seneca And Stringdusters. Played local gigs around DC, Maryland and Virginia. The North Star Band was the first career band that took us beyond the local scene.
Lou Hager: Yes, I was playing bass in a band called Saucer when I was recruited by these guys. I also played in Gary Miller And The Southern Revue.
What was the local scene in your town and what led to the contract with Adelphi Records Inc.?
Al Johnson: The late 60's and throughout the 70's was the golden age of live club music featuring bands playing original music. Unless you topped the charts, gaining a following was done by performing live. There were no viral YouTube or TikTok videos to launch careers. No streaming services having access to the world. Recorded music had to be physically manufactured and distributed to record stores, limiting access to major label releases and a few independents, like Adelphi Records.
That said, beer joints, pool halls, small theaters, dance halls and honky tonks, 200-300 capacity venues were plentiful. Pay was relatively crappy, but baby boom bands were all over the place and rents were cheap. Without big time promoters, record company support or fancy managers, a good band playing their own original songs could perform well over 300 nights a year going from club to club, town to town, mostly one and two nighters. The drinking age was 18 and many venues had their own following so crowds were assured on any given night. Disco and DJs hadn't taken hold yet. And the era of lone singers with drum machines and tracks was way off in the future.
Country rock was wildly popular and playing so many live dates made us tight as hell. While it was hard to bridge the gap between live performance and the studio, we were able to do it and released our first LP in 1979. There was no autotune or digital edits back in the day. "Rats" and "gutter balls" could not be air-brushed away.
In 1977 we signed a management contract with Jimmy Patterson, Baker Street Ltd., and recorded 'Tonight The North Star Band' over an 18 month period. During that time, we began working with Chuck Chellman, a Nashville producer. After shopping the album to some major labels Jimmy pitched the record to Gene Rosenthal of Adelphi Records, an independent label with a roster of really cool contemporary artists.
With the release of 'Tonight the North Star Band' on Adelphi Records the crowds grew. It didn't hurt that country rock was wildly popular in the '70s.
What's the story behind your debut album, 'Tonight The North Star Band'?
Al Johnson: When Lou and Jim joined the band, we had three singer-songwriters contributing to our sound. In the early years we recorded dozens of demos, mainly at Jim Robeson's home studio. In fact, I first met Jim at one of these sessions, and immediately asked him to join the band. We would work up our songs at live performances, and then put them on tape. These studio recordings were 4 and 8-track and we used them as promotion for live gigs. Once we signed with Baker Street, Ltd. we began recording at established local 16 and 24 track studios until we had the finished master. Most of the 'Tonight The North Star Band' LP was recorded and mixed at Bias Studios in Arlington, VA.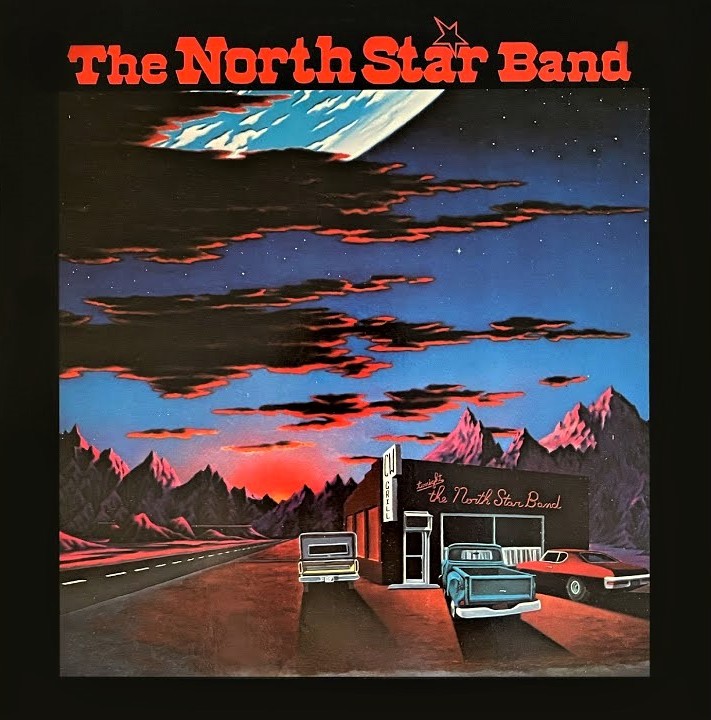 Recording in the studio is a different skill set from live performance. Live music is in the moment and feeds on musical chops, audience feedback and vibe. Studio work is more sterile and controlled. The trick is to get that live feel in a booth wearing headphones and staring through a glass window. It took hundreds of hours of trial and error, doing demos and building that spontaneous grove, before we were comfortable enough to complete 'Tonight'.
How did you promote the album? Did you get any radio airplay?
Al Johnson: Adelphi distributed and promoted the album. We released 'Virginia' and 'On the Road' on a 45 RPM single and 'Virginia' was the song that got the most radio play. Our producer, Chuck Chellman, promoted us in Nashville and we performed several times while on tour at the Exit Inn. In fact, we had a pretty cool moment when we pulled up to the Exit Inn while listening to 'Virginia' on WJRB. An October 1979 playlist released by Adelphi shows that we were in regular rotation on about 70 radio stations nationwide. I believe the number ultimately topped 100 and the album sales were about 8,000 to 10,000 which was pretty kick-ass for an indie release.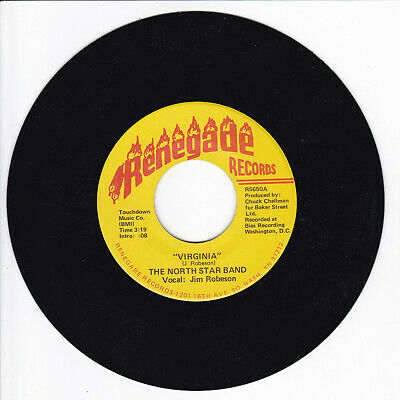 What are some of the most memorable gigs that you did in the seventies?
Al Johnson: It's hard to describe the joy of writing music and then transforming the raw ideas into a band song, working it up and playing out 330 nights a year, making fans and capturing hearts along the way. Even in the early days when we often played at tables and chairs, the music that we made, and that alone, kept us going. Once the first album was released, the entire time was one continuous highlight. Playing places like Cowboys in Laramie, Wyoming, regular gigs at the Lone Star Café in NYC or 117 South Main (a decommissioned church) in Blacksburg, VA to a packed house of standing, dancing, cheering, happy audiences is part of a recurring highlight reel for me that never fades or gets stale.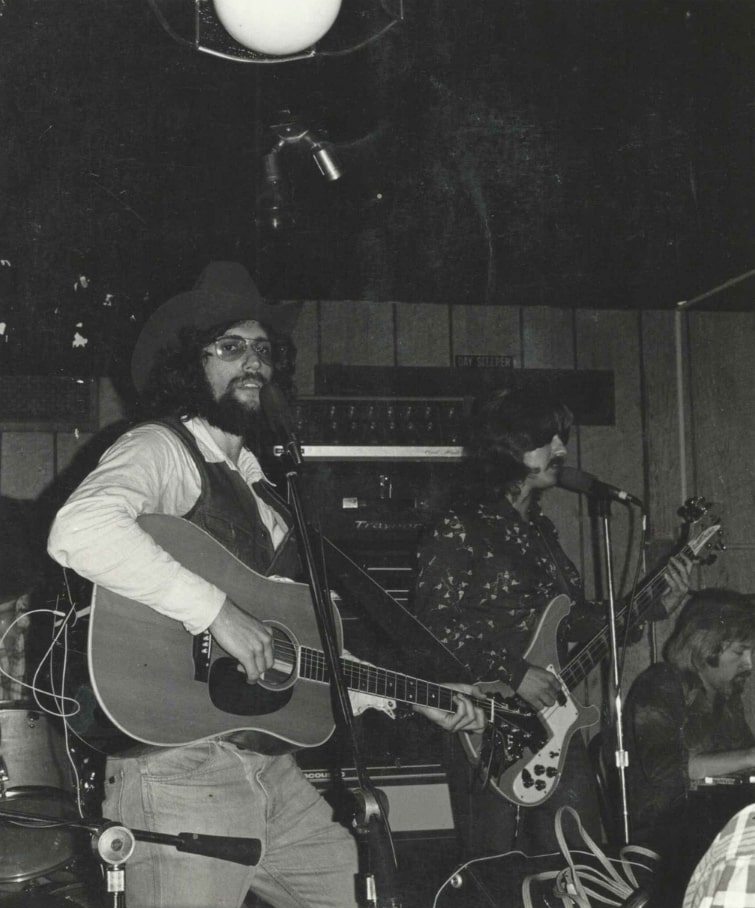 Some of the memorable performances include sharing the stage with Alabama, David Allen Coe, The Allman Brothers, George Jones, Merle Haggard, Delbert McClinton to name a few. But I have to say, getting back together for the first reunion concert at the Birchmere in 2018 and getting back into the studio with my brothers to record 'Now' is a current highlight that just may eclipse all others.
Lou Hager: They were all fun in their own way, back then we were living the dream.
There's a fantastic live album from 1981, 'Burnin' Em Up Live at Eskimo Nell's'. What can you tell us about it?
Al Johnson: In 1980,when we were in town, we had a regular gig at a place called Eskimo Nell's in Arlington, VA. The venue held about 250 and we regularly sold out the place. Our live performances were raucous and the audiences were awesome. At this time, we had a new management team and at their suggestion we recorded a live album. It was a pretty big production, including a 16 track remote recording studio in a box truck parked outside the venue. We had a lot of fun recording it, and the crowd was amazing. It gave us an opportunity to combine what we learned in the studio with the adrenaline rush of a live performance. We recorded for two nights and had a blast. Since the tapes were rolling, we had three hours of material recorded, but alas, the master tapes are long gone.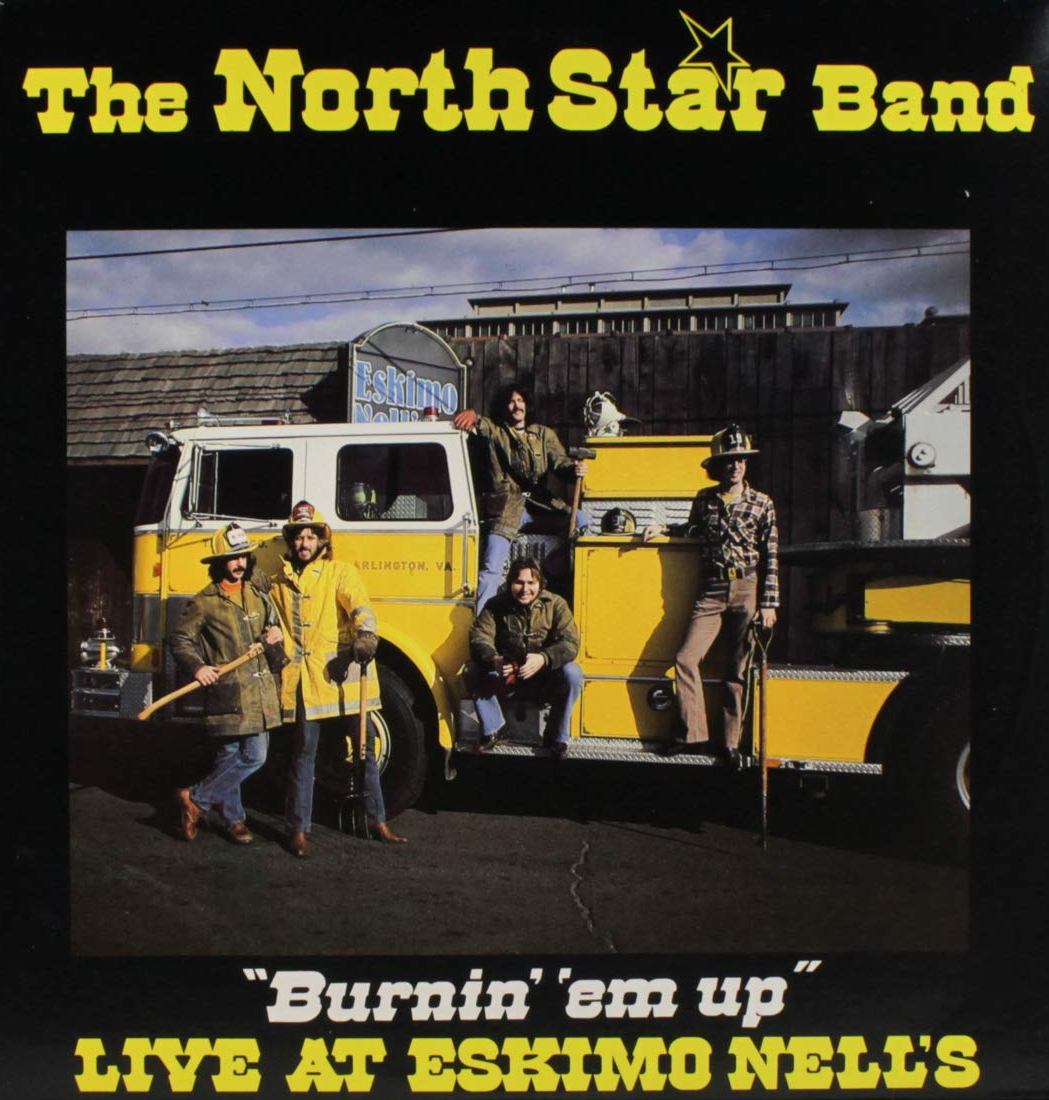 During post production, Eskimo Nell's burned down. Arson was the cause. Apparently the manager of the club was skimming the profits and was attempting to cover his tracks. The recordings remained, and the name of the record became 'Burnin' Em Up Live at Eskimo Nell's'.
Lou Hager: It was a lot of fun to make, we dressed as firemen for the album cover. The place actually did burn down sometime after the album was released.
What were some of the venues you played?
Al Johnson: There are dozens of clubs up and down the east coast and out west that I only remember by the names of the towns, but here is a list of some venues we appeared at on a regular basis in addition to the Lone Star Café in NYC, 117 South Main Street in Blacksburg VA, and Cowboys in Laramie, WY:
Desperados, Washington, DC
Cowboys, Myrtle Beach, SC
Carolina Opry House, Greenville, NC
County Line, Arlington, VA
Little Bear, Evergreen, CO
Psyche Delly, Bethesda, MD
Warner Theater, Washington, DC
The Pioneer, Nederland, CO
The Scorpion, State College, PA
Eskimo Nell's, Arlington, VA
We also played a number of festivals including:
The Wild Turkey Jamboree in Franklin, TN
South Carolina Jamboree, Hilton Head, SC
Occoquan Jam, Woodbridge, VA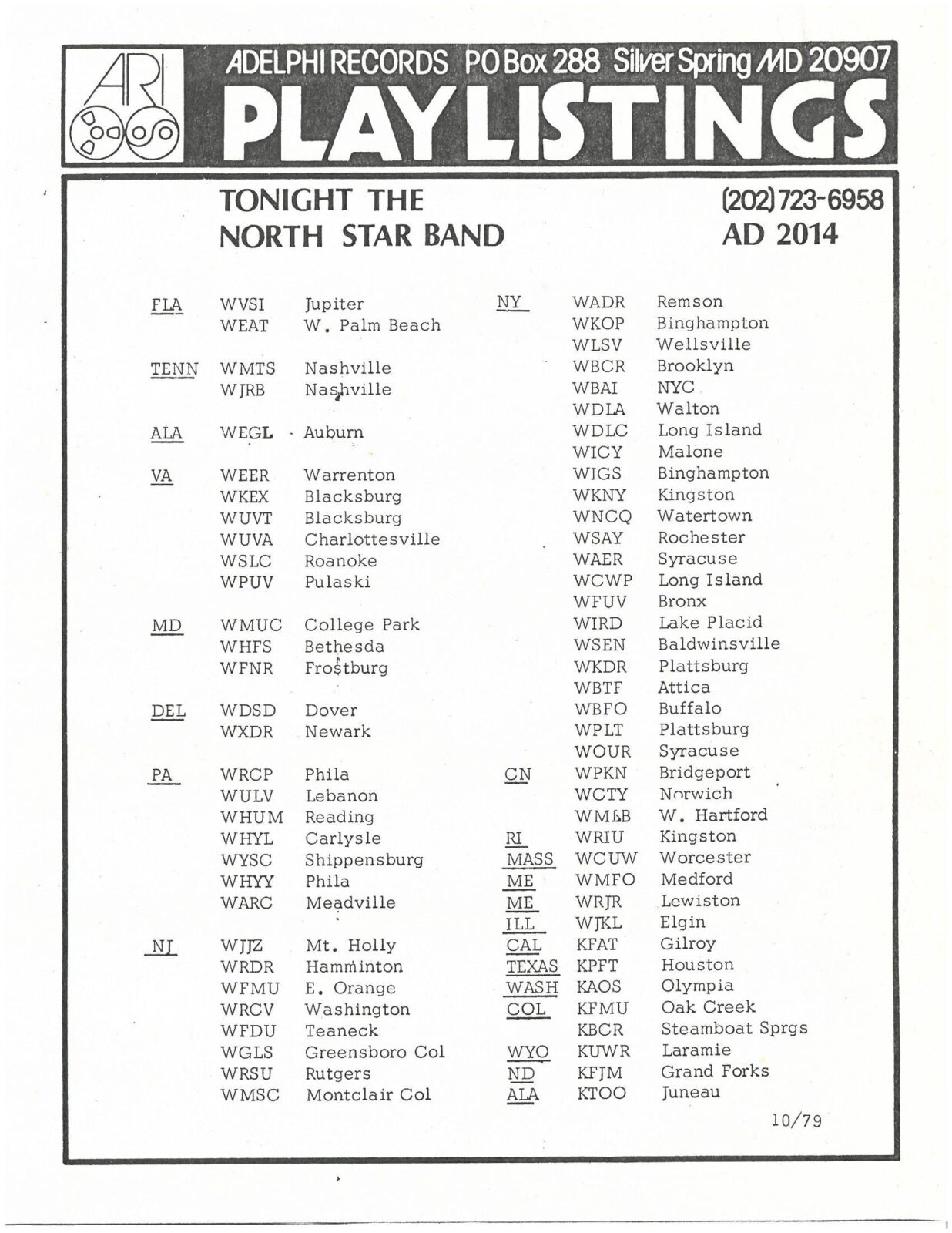 Lou Hager: Lone Star Café, Carolina Opera House, Occaquan Jams (outdoor concerts).
How did the band stop and what occupied your life later on?
Al Johnson: Bands break up all the time. We were together for almost seven years, which is way above the curve for band longevity. The grind of 300 plus dates a year, plus the recession of the early 80's, combined with the ascent of disco and the decline of country rock's popularity all contributed to our parting ways in late 1982. We parted as friends.
Lou Hager travelled to California where he went into the maintenance business, married and raised a beautiful family. He still performs around town.
David Besley eventually moved to St. Augustine, FL where he has continued his music career as a songwriter, singer and performer. The most prolific writer of the band, Dave has released more than 20 CDs of his music and continues to play with area bands in the Southeastern U.S..
Jay Jessup went into his family business and has become a successful businessman running the largest independent Pepsi-Cola distributorship in the country. He continues to play pedal steel and guitar with bands in the Central Virginia area.
Paul Goldstein continues to play drums in DC area bands, including an area favorite, Lunch with Bob, while making his bread in the real estate industry.
Gantt "Mann" Kushner continued his career as a killer guitar player, recording engineer and producer. He owns a studio in Maryland and continues to play live performances on a regular basis.
Jim Robeson has continued his career as an engineer and producer, and continues to play live performances around the DC area. Another member of Lunch with Bob, his music production work has earned him 2 Grammy awards and 9 nominations.
I started a new project called The Pheromones. Over the next ten years we released several LPs and CDs before I hung it up and became a prosecutor in Palm Beach County, FL. Go figure.
Lou Hager: We just called it quits as far as I can remember. Everyone had their reasons I guess. I can't even remember what my reason was. I just continued with my music.
Fast-forward 40 years. A reunion show to a packed house at the Birchmere in Alexandria, Virginia, gave birth to 'Then And Now', a collection of newly recorded material. Tell us how it was to be back on stage after all these years and what led to 'Then And Now'?
Again, getting back together for the first reunion concert in 2018 and getting back into the studio with my brothers to record 'Now' is a current highlight that just may eclipse all others.
I think I can speak for all of us when I say that we are excited to see what the future will hold. Each of us is involved in The North Star Band project for the love of the music; for what we were, and what we are now. This whole project came together organically. In 2018 we had planned to do one reunion show. Several weeks later, Gantt sent out an email saying that playing the show "felt like coming home". The conversation continued and the next thing you know we made plans to get back together to record a new album. Dave had the idea to release an album we recorded in 1982 (on 2" tape – analogue, not digital) but was never released before we parted ways. COVID hit and set us back a bit, but by degrees we completed both projects. Making music with these guys is awesome, always has been. Anything and everything that happens from this point on is gravy!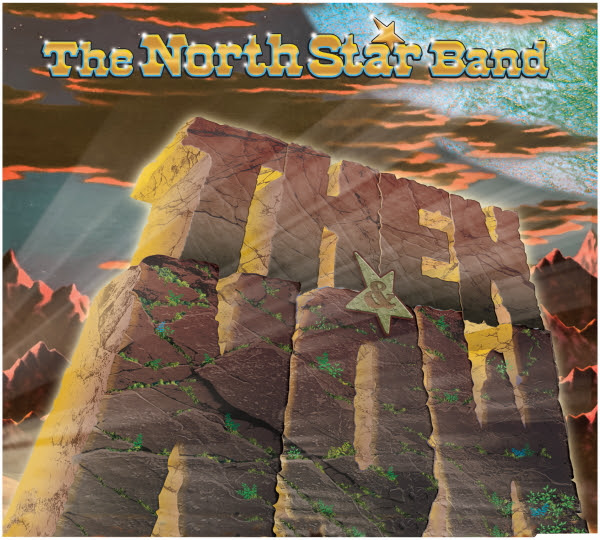 Lou Hager: I really enjoyed hanging out with all the guys, Al, Lou, Jay and Paul. I didn't really know Jim Robeson that well, he left the band when I came in (the previous bass player), I didn't know Ghant either (previous guitar player). They are both very talented and I enjoyed working up the new tunes with them.
Where was the latest album recorded and what can you say about the songs on it?
Al Johnson: We recorded the tracks for 'Now' at Tonal Park Studios in Takoma Park, MD. Vocal, some instrumental tracks and mixing was done at Jim's studio.
Each songwriter picked a couple of songs to record. The only song not written by the band was written by my son, Louis Johnson who has been writing, recording, and performing out of Nashville for the past 10 years. He wrote 'What Goes Up' with Jake Etheridge. It was recorded back in 1982 at Track Recorders in Silver Spring, MD and produced by Mark Greenhouse. It was never released, and it's about damn time it saw the light of day.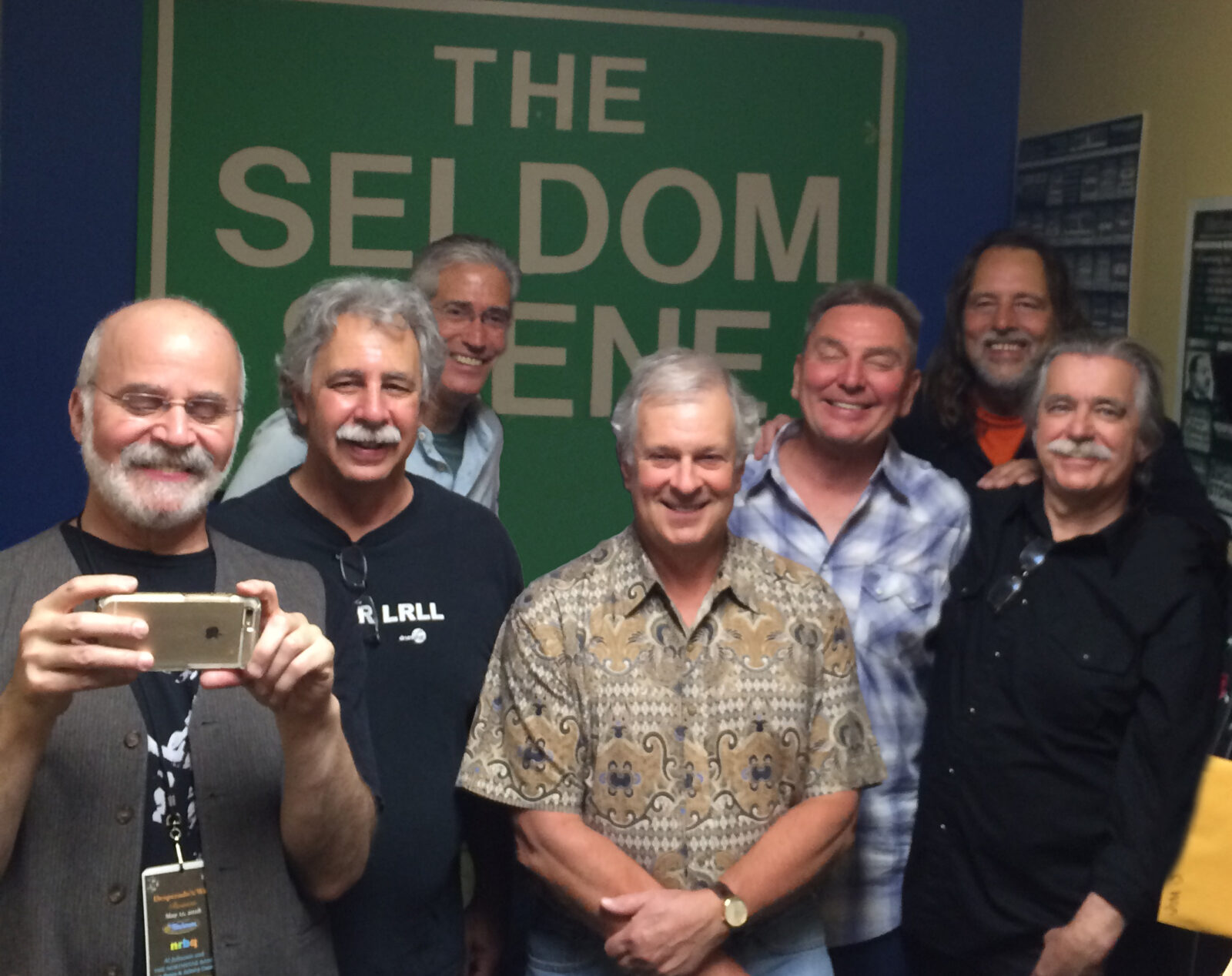 Lou Hager: I can only talk about the tunes I brought to the band for this recording. 40 years ago we finished the North Star Band's third album that was never released 'Then'. The two songs I brought to 'Now' are songs I would have wanted to record with the band if we had stayed together and made more records.
Thank you. Last word is yours.
Al Johnson: As roots country music has done for generations, our songs are stories and expressions of our own journeys. Hopefully they will strike a chord that resonates with fans, old and new. One of the beauties of this project is that we never expected to have the opportunity to offer up "Kick-Ass Country" again. And here we are.
My last word: Stay grounded. Never get too high or too low. And enjoy the ride.
Lou Hager: I've learned through the years to never say never. I would've never imagined though, that this reunion would have ever led to the release of that third album, or most of all, the fourth 'Now'.
Klemen Breznikar
---
The North Star Band Official Website / Facebook / Instagram