'TV Screens' by Mirage | New Album, 'Telepathic Radio'
The latest video of 'TV Screens' by Mirage, taken from the upcoming vinyl release of 'Telepathic Radio', out March 11, 2022, via Cardinal Fuzz and Centripetal Force.
---
Mirage is a project manifested from the mind of Rocco Freedman, who, before moving to the desert of the Morongo Basin, was a member of Boston psychpunkers, Banshee. Drawn to the desert by dreams of exotic lands since childhood, Freedman, also known as Cozmik, found himself in Twentynine Palms, just outside of Joshua Tree, and immediately felt a kinship with the land and set forth to bring 'Telepathic Radio' to fruition. Inspired by the desert's mysteries – the datura flower in particular – and driven by voices that existed in his head since his youth, Freedman single-handedly laid down hours of guitar, drum, and keyboard tracks and spent days recording excerpts from nature documentaries and canceled sitcoms. The end result, of course, being the album that sits before you now.
If nothing else, this album is a sobering reminder that the desert is more than just a weekend road trip destination. It is often a place that reflects the fears and paranoia that come with living in a surveillance society. It is, after all, the roaming grounds of social misfits such as Hunter S. Thompson and Charles Manson.
It is a setting full of swirling contradiction, chaos, delusion, and madness, all of which serve as running themes throughout 'Telepathic Radio', revealing themselves through the music, dialogue, and layers of sound and samples. It's not an easy listen, and it's not supposed to be.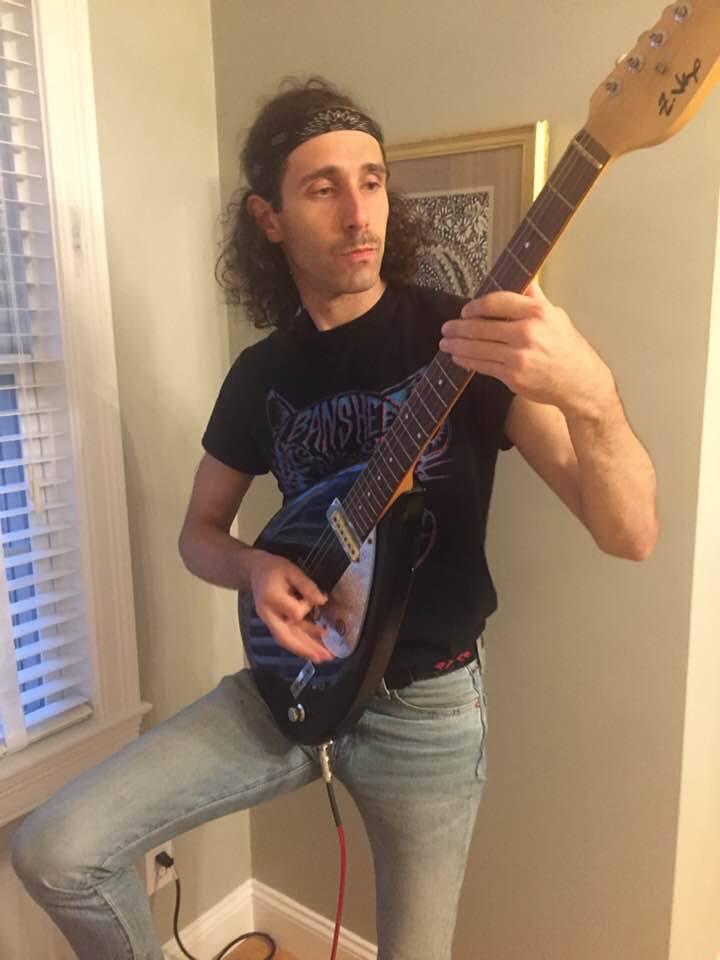 It's like waking up in a room full of AM/FM radios and old television sets, all of them broadcasting the sounds and colors of late night talk shows, nature documentaries, listener call-in programs, and music videos. It's a well-crafted and unsettling experience, one that will reluctantly draw you in and yet somehow make you wish for more. Kind of like the desert itself.
Pre-order here!
---
Centripetal Force Official Website / Facebook / Instagram / Twitter / Bandcamp
Cardinal Fuzz Facebook / Twitter / Bandcamp / Bigcartel