Banshee – 'Living In The Jungle' (2020)
The latest stoney punk from Boston (USA) builds on their screaming debut (CAW!) which you can read more about in our interview with the band. With bongs in one hand and heavy metal speed riffs in the other, Banshee are poised to continue their assault on the minds and hearts of fans in both camps.
---
'Genesis' screams out of the womb in an opening salvo straight out of a Tarzan movie before 'The Law' whips out blistering solos and communal chanting which lead on to a fist-pumping shoutalong. 'Dawn Of Man' may find a wider audience with its rhythmic singalong, lighters-waving cheerleading!
The title track, like much of the album, sounds like Alice Cooper leading a punk band (never a bad idea!), while 'Savage Man' storms into Black Sabbath riffage with a vengeance. 'The Inner Circle' boasts arrogant snarkiness that would have those Gallagher lads trembling in their boots and epic closer 'Caged Birds' drops some headswirling, fuzz-blasting psychedelics and hallucinatory bell chimes into the mix to give your grey matter a good cleansing!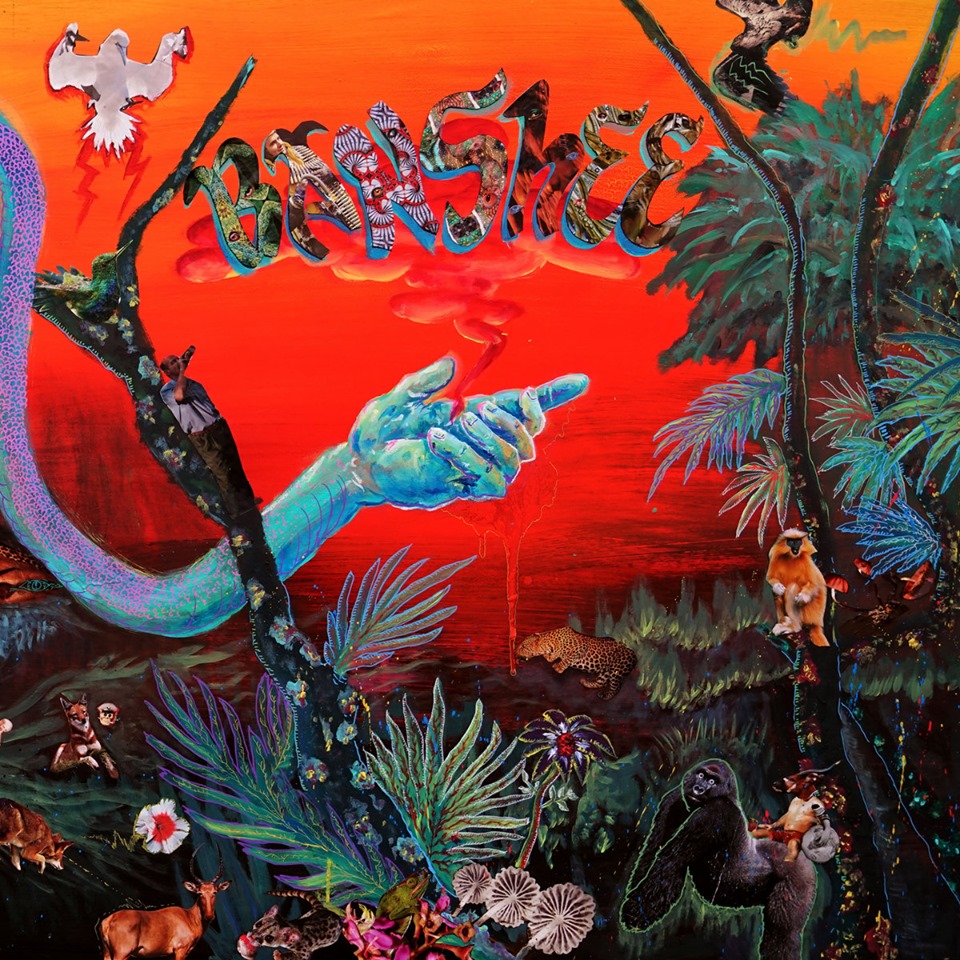 If you liked CAW!, you'll love the musical and songwriting development that gives us Living In The Jungle. If you're a newbie, this is your perfect entry point into the world of Banshee!
– Jeff Penczak
---
Banshee – Living In The Jungle (Cardinal Fuzz | 2020)