M.A.N.-B.A.N.
'M.A.N.-B.A.N.' is short for two trios: the first one is Thurston Moore/Farida Amadou/Steve Noble, the second one is Peter Brötzmann/Farida Amadou/Steve Noble.
---
They played on the 23th and 24th of August, 2019 at the Summer Bummer festival in Antwerp. These two concerts have been released as a double LP on Dropa Disc now.
How do you remember those two concerts?
Steve Noble: Very enjoyable gigs- good festival and a pleasure to see and hear many friends play.
I had been planning these two groups for a while -M.A.N. had already played two gigs before Summer Bummer but the trio B.A.N. was playing for the first time. I had proposed these two trios to Koen when I played at Summer Bummer 2018 so was very pleased when he accepted my proposals.
Before you started playing these concerts, did you make any plans with the other players?
There was no discussion or plan before either trio played- just go on stage and play. Of course there was a sound check – in the early afternoon – for both trios.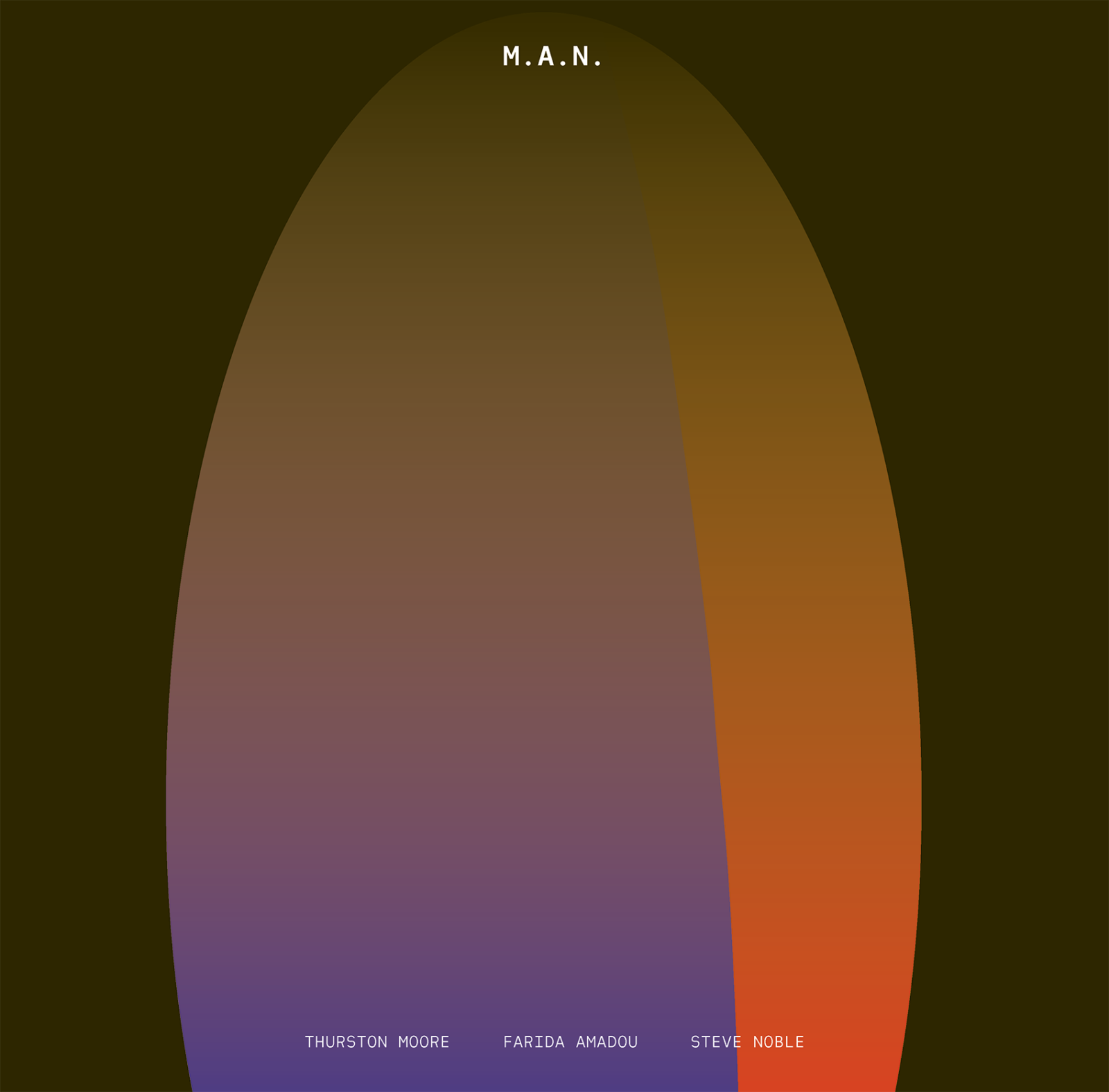 Do you listen to these recordings now differently than at the time when they were recorded?
I have not listened to either recording since I accepted the final mix/master. I have a lot of new recordings to deal with so it is best to move on and deal with them.
How do you look at a live recording as an album?
All my recordings are live- even if recorded in a studio. To play in front of an audience at a specified time is what I am more used to and if the concert went well and there is a good recording then I am very happy for it to be released and allow many more people to be able to hear it.
Do you hear new things, different things, other things than when you are playing yourself?
Of course listening to a recording (LP or CD) is a very different experience- for me and also for the listener- but I am grateful that there are many small labels who are prepared to release this kind of music.
You played with Farida Amandou as a duo before these trio line-ups.
With Farida we have played in trio with Alex Ward, Chris Pitsiokis and Yoni Silver (available as downloads on OtoRoku) and numerous other musicians. We have only played 4 times as a duo.
Joeri Bruyninckx
---
Dropa Disc Facebook / Bandcamp