Peter Brötzmann | Interview | Maestro Of Free Jazz
Peter Brötzmann is one of the most outstanding saxophone players in the current international (free) jazz scene.
---
"There is nothing like that in the field of music and in life, nothing in this world is FREE you just spread your elbows and make a bit more space for yourself."
Back in the 1960s you were part of the Fluxus movement – experimental art performances which emphasized the artistic process over the finished product. Korean American artist Nam June Paik acquainted you with the Fluxus. You were actively engaged with it, but soon decided that you want to invest more effort into your music, as you grew dissatisfied with art galleries and exhibitions. What was the main influence that led this decision towards music making?
A misinformation: I never was a member of the Fluxus movement, I assisted Nam June Paik at his exhibition at 'gallery Parnass' in Wuppertal. And via Paik I met a couple of the Fluxus guys, among them Tomas Schmit and with him I took part in some Fluxus activities in Amsterdam the following year. At that time my goal still was to be a painter, music was always on the side and very important, but it was not the main thing. Paik was the man who encouraged me to go on with my way of playing, nobody liked it, for the jazz folks it was no jazz, for the contemporary music friends it was no music at all. Paik and Joseph Beuys, we had visited him in his Düsseldorf studio, were the people who told me to go on. And I realized that I liked being on the road together with other musicians an built up something new and unheard.
Would it be possible to draw parallels between painting and music?
Well, it's the same person doing it, there must be some links but more important are the differences: if you play music it's out in the clouds and you can't take it back and usually you do it together with at least one more person
(the solo playing came up later and had very often economic reasons). You can't take it back. Working in the studio (alone) on canvas or paper or whatever, you always can put the result into the garbage or stuff it into the oven and it never has existed. You start from the beginning.
Does your music reflect the current world situation?
That's a too big thought, though I don't walk around the world with closed eyes and ears, a good example is the overall upcoming brown sauce poisoning the groundwaters all over Europe and other parts of the world, to see that at the end of my years make me furious and of course I have to leave that somewhere.
Would you be able to describe, in a few sentences, the scene back in the 1960s in Germany? What other musicians inspired you back then?
As a child of the war, growing up in this dusty Adenauer times I/we had questions but nobody gave us answers so I started to travel, nearest border was the Dutch one and I can tell you, each time my lungs felt some fresh air, and not only my lungs I can tell you. Trips to London followed, some other world opened up with different people, music (heard the Joe Harriott band, didn't know who he was of course) and that was an experience that brought me closer to 'my' music, and it was clear that music is the world language and for whatever reasons blues and jazz seemed to be my thing.
"It was a wide open field and everything was possible."
Maybe not a relevant question, but I would like to ask you if you were familiar with experimental bands from Germany? I'm particularly referring to Faust, Can, Amon Düül II, Agitation Free, Ash Ra Tempel, Tangerine Dream and the likes. Most of them were 'politically' active to the certain degree and definitely anti-regime… so I can see some similarities… What's your opinion about it?
Yes, sure, in the 60ties we all were working on the same thing, not only the musicians, theatre people, dance companies, the whole bunch of artists – we wanted to change the world, wanted to create something new and free. We failed, of course but it was worth to try. We all listened to each other and I played with Tangerine Dream/Edgar Froese and Jaki Liebezeit but at that time he still was a 'Jazz' drummer. It was a wide open field and everything was possible.
Would you mind talking about your very first album For Adolphe Sax? It was self-released on your Brö label.
There is not much to say. There was no label interested but our audience was growing and of course I was convinced that people should listen to what we had to say. From Karl Marx we had learned that the worker shouldn't give the tool and product out of his hand and so I started my own company which turned out to be a little successful, means I didn't loose money and we were able to spread out the music over the (western) world. Some years later I founded together with my friend Jost Gebers, the Free Music Production in Berlin.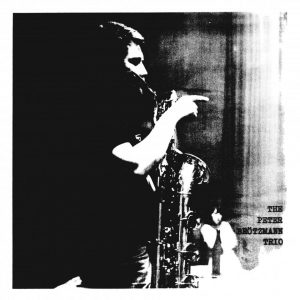 In 1968 you released one of the most notable free jazz albums. Machine Gun was performed by an octet. What would you say influenced you the most? Have influences changed during the years? What are some of the strongest memories from recording it?
To make something clear: 'Machine Gun' was a nickname Don Cherry had given me, of course the name fitted very well in the times of the killing of Dr. Martin Luther King, the Vietnam war… Influenced to the special set up of the band was the experience of a concert of the Lionel Hampton big band with a beautiful hardcore tenor saxophone frontline playing "Flying Home". I loved that so much and got so impressed that I gathered the tenor players together we had at that time, Gerd Dudek with the 4th member of the gang in the beginning, he couldn't make the recording date. Memories: At the end of the two days session, for the guys I had organized places to stay and sleep with some friends in town, Buschi Niebergall and I were standing there and realized that I had forgotten us, the bars were closed so Buschi and I went to some construction place nearby, had a roof over the head and found some cardboard to sleep on.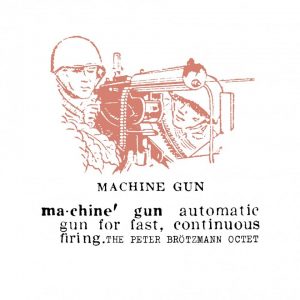 How would you compare your older material to the latest projects?
That's not my cup of tea, you compare if you want, I don't look backwards, there is still now and tomorrow.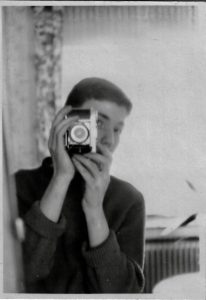 Would you like to comment your sax and clarinet technique? Give us some insights on developing your technique.
No, no chance because there is nothing to tell, I never had a teacher, found my own way but don't ask how that functions, just do it, find out what you want, what fits in your mouth and gum and do it and when you can't play what you want work on it as long as it needs.
What are some of your albums and collaborations that you're most proud of?
I am not proud of any thing, I could mention some names I liked and still like but won't do.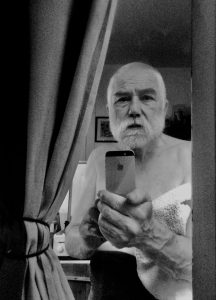 How important is improvisation for you?
To a stupid question a stupid answer: it's my life!
What is 'free jazz' in your opinion? How would you define it?
There is nothing like that in the field of music and in life, nothing in this world is FREE you just spread your elbows and make a bit more space for yourself.
Let's end this interview with some of your favourite albums. Have you found something new lately you would like to recommend to our readers?
Can't name some special albums, here are some names for the quiet hours in the night: James P. Johnson, Duke Ellington, Thelonious Monk, Coleman Hawkins, Ben Webster, Don Byas, all the great tenors from the 30ties, 40ties, and all the drummers, the list is too long, let's start with Baby Dodds over Big Sid Catlett and end with Han Bennink and Milford Graves and Shannon Jackson.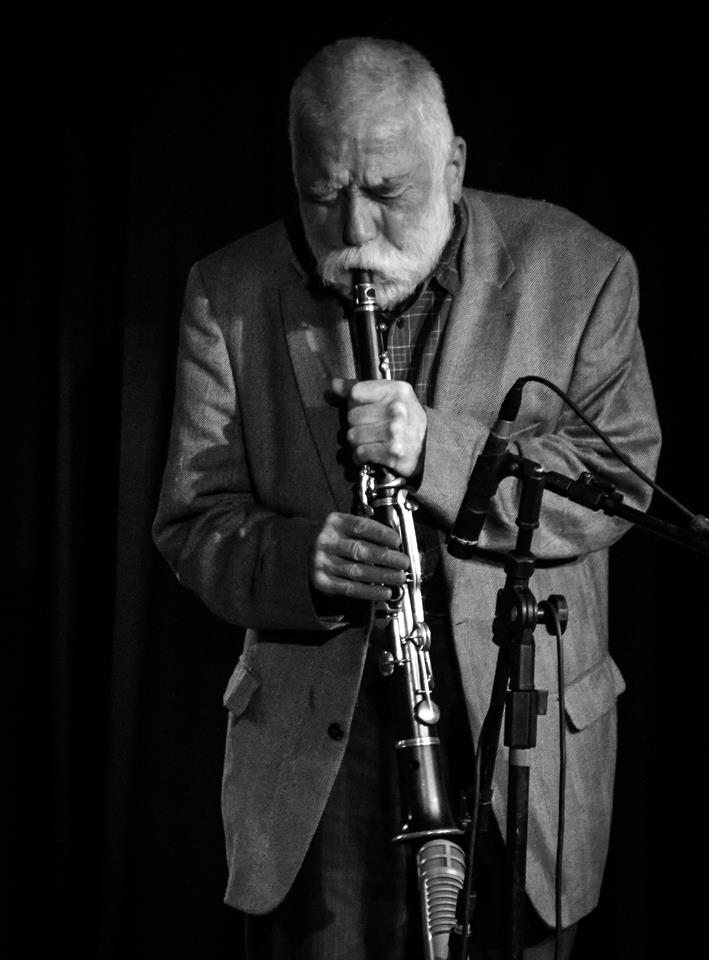 Thank you. Last word is yours.
That's it, my friend. Thank you.
Klemen Breznikar
---
http://www.peterbroetzmann.com
https://www.trost.at
Headline photo by © Frank Schindelbeck