Rare Bird: Beautiful Scarlet – The Recordings 1969-1975, 6CD Box Set
Rare Bird was a late 1960's/early 1970's UK progressive rock band that lived up to their name by recording their first two albums without a guitarist, led instead by two keyboard players. This would change, with the band including lead guitar on their final three LP's before calling it a day in 1975. Esoteric Recordings has gathered together all five studio albums, supplemented by all extant single sides, and included a previously unreleased live performance from 1974 in their new six disc box set named for a track from their self-titled 1969 debut long player.
---
Disc one opens with the nine tracks comprising their first album. 'Iceberg' is a nearly seven minute majestic, pastoral sounding tune featuring swirling Hammond organ, a beautiful melody, precise tempo changes and gorgeous vocals by bassist Steve Gould, who along with keyboard player David Kaffinetti would be a constant throughout the group's lifespan. 'Times' is a catchy, commercial number featuring a bouncing beat and mid-track organ interlude. 'You Went Away' showcases plaintive vocals, an organ break by Graham Field with Kaffinetti's piano adding texture. 'Melanie' is an uptempo tune with Field's organ to the fore. The box set's title track is a six minute, liltingly delicate track with Gould's vocals and Field's organ the focus, adding a tastefully short solo by drummer Mark Ashton. 'Sympathy' was Rare Bird's sole hit, reaching #27 in the UK and topping the charts in Italy and Holland though only peaking at #121 in the US, while managing to sell over a million copies along the way. The song is memorable for its delicate melody and timeless social commentary such as "now half the world hits the other half and half the world has all the food" concluding "'cause there's not enough love to go round". 'Nature's First' features ecological commentary and commercial appeal with its pop influenced vocal harmonies and dominant Hammond organ. 'Bird On A Wire' has Gould's gorgeous vocals soaring above its delicate melody. The album's closer is the six minute 'God Of War' with its drum intro, ethereal vocals and swirling Hammond and tympani added for good measure. The disc closes with the mono, non-LP b-side 'Devil's High Concern' driven by Ashton's drums, Field's organ and Gould's bass, sounding reminiscent of Deep Purple or Atomic Rooster and the mono single version of 'Sympathy'.
Disc two opens with 'As Your Mind Flies By' the group's 1970 LP. 'What You Want' is a six minute tune featuring an organ intro, beautiful vocals by Gould and a psychedelic mixture of keyboards by Field and Kaffinetti. 'Down On The Floor' has a delicate Simon and Garfunkel sound with scat vocals and a delicate harpsichord and piano interlude to close. 'Hammerhead' opens with eerie keyboards and is reminiscent of 'Lucky Man' with its references to war and medieval times with "ten thousand men will fight, for king and god and all that's right today" leading to a gentle organ and piano outro. 'I'm Thinking' has an ELP, Nice feel with Field's Hammond organ driving the tempo, supplemented by Kaffinetti's piano. Side two of the album consists of the just under twenty minute magnum opus 'Flight' which is divided into four parts. The first, 'As Your Mind Flies By' opens with driving drums and Hammond organ with piano blending into the driving yet melodic riff. Part two, 'Vacuum' is slowly introduced by Field's organ before a beautiful instrumental passage featuring blasts of Field's Hammond join Gould's ethereal vocals. Part three 'New York' opens with Field's probing organ, leading to dissonant keyboards clashing and crashing. Gould takes a bass break before his vocals enter, heavily echoed, yielding a soaring Cathedral sound which gives way to part four 'Central Park' with its Hammond organ joining the persistent groove of Ashton and Gould. The tune's lyrics turn to doom and gloom with "there's an evil little man with a gun in his hand, somebody said you know he plays for a band what's he doing? Central Park, you know after dark, he's the lunar, he's the groover, he's the head park shark" with "he's the head park shark" repeated six times as the tune floats gently away. Next up are the mono single versions of 'What You Want To Know' and 'Hammerhead' The disc closes with the 1971 version of 'Redman' with its gentle piano and harpsichord intro and delicate vocals. The song is a beautiful, sad lament of the tale of the American Indian and went unreleased at the time.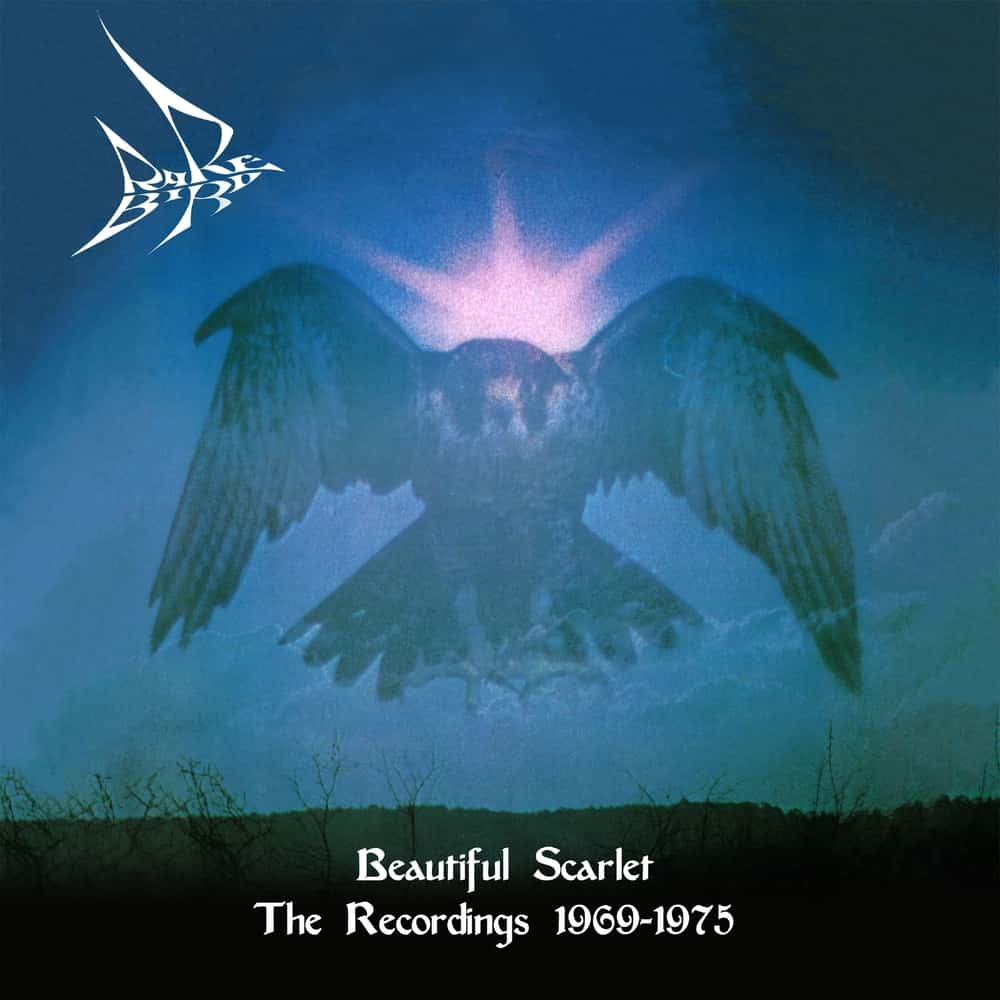 Disc three is centered around the 1972 LP 'Epic Forest'. The album marked major changes for the band as founding members Field and Ashton departed. The addition of lead guitarist Ced Curtis and bassist Paul Karas allowed Gould to move from bass to rhythm guitar, the group moving from its progressive roots to a softer rock sound, while Fred Kelly replaced Ashton behind the drum kit. 'Baby LIsten' is a melodic rocker with a Doobie Brothers feel, a drastic change from previous recordings. Mid-tune Curtis hit a heavy riff, driving the song and leading to a solo outro. 'Hey Man' has an acoustic intro and is melodic with Curtis' lead line and solo the focus. 'House In The City' features gorgeous vocals by Gould, a pleasant piano interlude and wah wah guitar. 'Epic Forest' lives up to its name with a nine minute plus run time. Curtis and Gould turn up the heat on guitar with Karas' bass booming. A tempo change leads to Kaffinetti's electric piano interlude, before acoustic guitars return and the tune melodically plays out. 'Turning The Lights Out' is another gentle rocker with a nice lead line, gorgeous Gould vocals and a restrained Curtis solo. 'Her Darkest Hour' is an acoustic number, reminiscent of America. 'Turn It All Around' continues with the America vibe before the band turns it up a notch with a tempo change, Rare Bird showing they could get heavy. 'Title No.1 (Birdman)' has a light, breezy intro before Curtis revs up. His lead line guides the tune as the band settles into a groove. Curtis' solo with wah wah rocks and soars, Gould's bass thundering as the song plays out. The disc closes with the three tracks included as a 7" single issued with the first pressing of 'Epic Forest'. 'Roadside Welcome' is a gentle number about hitchhiking, being turned away and falling on hard times. The track includes an acoustic guitar and electric piano interlude, giving it a relaxed vibe before its electric piano outro. 'Four Grey Walls' is a snappy rocker with Karas and Kelly locked in. 'You're Lost' is a ten minute number with Karas' bass in charge before Gould and Curtis light things up, the latter supplying a tastefully restrained solo and the band settling into a groove before the tempo slows and volume drops, becoming almost imperceptible before Kaffinetti's electric piano returns and Curtis takes an extended solo, their combination leaning toward jazz as the duo play the song out.
Disc four is built around the 1973 LP 'Somebody's Watching'. The album opens with its title track, a snappy rocker with a bit of a jazz feel, an electric piano break and restrained guitar solo joining the very tight rhythm section of Karas and Kelly. 'Third Time Around' is a rocker led by Curtis' lead line, a great riff and a wah wah laden solo, sounding reminiscent of Steely Dan. 'Turn Your Head' combines a piano intro, tasty acoustic guitar and gorgeous vocals with a wonderful lead line and excellent use of echo. 'More And More' is a mid-tempo rocker with a tastefully restrained Curtis solo complimented by Kaffinetti's electric piano, again bringing Steely Dan to mind. 'Hard Time' an outtake from The Beach Boys' 'Holland' album is the highlight of the album, with gentle guitar and piano joining Gould's luscious vocals as the band finds a comfortable groove leading up to Curtis' outro. 'Who Is The Hero' is a soft rocker with delicate piano and vocals that have commercial appeal. 'High In The Morning' is a sad lament of "Where do you go to, when you're high in the morning, when you're passing the good times by?". 'Dollars' and 'A Few Dollars More' closes the album and employs electric piano and nicely echoed wah wah guitar while the rhythm section finds a smooth groove, the band again showing its fusion influenced side. The disc closes with both sides of a non-LP single. 'Virginia' is a mid-tempo rocker with gorgeous Gould vocals, tight keyboards and guitar to the fore. The b-side 'Lonely Street' is a relaxed tune, mixing electric piano and guitar, again bringing Steely Dan to mind, as the sound flows so easily from the band.
Disc five is built around Rare Bird's final studio album, 1974's 'Born Again' which saw the lineup change again, Curtis and Karas exiting, with Gould now the sole guitarist and Andy Rae taking over on bass. 'Body And Soul' features a gentle guitar intro, a lovely melody and an excellent hook. 'Live For Each Other' has a snappy guitar intro and solo as well as relaxed electric piano. 'Diamonds' is a mid-tempo number with organ, electric piano and wah wah guitar yielding a Steely Dan vibe. 'Reaching You' is a gentle, delicate tune with electric piano again bringing Becker and Fagen to mind. 'All That I Need' features an organ intro, gorgeous vocals and a nice hook. 'Redman' has a piano intro, more wonderful Gould vocals, and an organ outro. 'Peace Of Mind' has beautiful vocal harmonies and a relaxed groove. Kaffinetti and Rae trade riffs, then Gould solos followed by more vocal harmonies before Gould solos the tune out. 'Harlem' is soulful with a delicate piano intro and gorgeous guitar solo with synthesizer aiding the lament. 'Lonely Street' has an electric guitar and electric piano intro, a bit different from the earlier single version, but retains Gould's beautiful vocals. 'Last Tango In Beulah' is dominated by keyboards with electric piano, organ and synthesizer and features a pulsating beat to accompany Gould's gentle vocals, making for a relaxing album closer. The disc ends with both sides of a 1975 single, Rare Bird's last recordings. 'Don't Be Afraid', the a-side, has a mid-tune guitar solo by Gould joining its keyboards and synthesizer and Gould's ever present delicate vocals. What a way for the band to end its recordings. The b-side 'Passin' Through' is another gentle, delicate melody, organ and synthesizer to the fore. The introspective lyrics are a wonderful finishing touch with "hey buddy if you're passing through, come on in, won't you come on in" becoming even more intimate with "hey buddy come on spare a smile for your friend now you know it's been a long, long time". Repeating the "won't you come on in" appears to be an invitation for fans, like friends, to revisit the past. An absolutely perfect way for Rare Bird to say goodbye.
Disc six contains recordings from a performance June 30, 1974 at The Theatre Royal, Drury Lane, London, which lay in the vaults for 47 years before finally seeing the light of day. The Gould, Kaffinetti, Rae, Kelly lineup performed eight songs, forty five minutes for an obviously appreciative crowd. 'Somebody's Watching' opens the show, the band sounding incredibly tight even as Gould sings "we got to pull together", while supplying two wah wah fueled solos to the tune. 'Third Time Around' is a driving, Steely Dan sounding rocker, with Gould's guitar taking over, his solo gliding smoothly before Kaffinetti's synthesizer takes over, Gould solos again, then Kaffinetti once more as the temp builds to a close. 'Hard Time' features an ethereal, lilting melody as the band goes into a heavy riff, Kaffinetti solos on electric piano as Rae's bass thunders before Gould's wah wah takes front and center, the sound slowly fading away. 'All That I Need' mixes Gould's wah wah and vocals with Kaffinetti's fluttering keyboards a la Steely Dan/Doobie Brothers at their finest. 'Lonely Street' is a great pop rock tune with a hook, highlighted by an electric piano/wah wah guitar interlude as Kelly rides his hi hats to Gould's soaring guitar solo outro. 'Live For Each Other' has a Doobie Brothers style guitar intro, followed by a keyboard solo with Gould's guitar chugging, gliding to his wah wah solo that closes the tune. 'The Last Tango In Beulah' features Gould on electric piano joined by Kaffinetti's keyboards, both delivering hefty solos as the tempo builds to a finish. The band's set, and the box set end with a take on 'Dollars' with Gould's hot guitar licks matched by Kaffinetti's on keyboards, as the band settles into a comfortable groove, Gould delivering the coup de grace on wah wah, the foursome easily handling tempo changes along the way, slowing before building to a heavy riff as they thunder through their outro to great applause. A most fitting ending to the gig and the box set.
The six discs of 'Beautiful Scarlet' each come in their own replica mini-LP sleeves, three in gatefold form, and fit snugly in a tortoise shell box. The set includes a 40 page booklet with an extensive essay by Malcolm Dome, complete track listing, and lots of photos, including band member portraits, album artwork and other memorabilia. Rare Bird has never sounded better thanks to the 24 bit remastering job of Ben Wiseman at Broadlake Studios. The finishing touch is a beautiful full color poster. This set is absolutely the last word on Rare Bird, and will be of interest to progressive rock fans, UK rock fans, and 60's and 70's rock enthusiasts in general. I can't recommend it highly enough.
Kevin Rathert
---
Rare Bird: 'Beautiful Scarlet: The Recordings 1969-1975' (Esoteric Recordings, 2021)