Paul & Linda McCartney – 'Ram' | 50th Anniversary Half-Speed Master Reissue
Aside from McCartney's debut solo album 'McCartney' in 1970 'Ram', released in 1971 and credited to Paul and Linda McCartney, was only the second complete work from McCartney since the breakup of the Beatles.
---
Also, it would be the last album he would do before the seven albums he recorded between 1971 and 1979 as the leader of Wings. He did release 'Thrillington' in 1977, which consisted of instrumental reworkings of 'Ram'. In some respects, 'Ram' laid the groundwork for Wings, as Paul and Linda were joined on this album by drummer Denny Seiwell, who would be in Wings for the group's entire existence. While 'McCartney' was a homegrown, raw and mostly acoustic one-man-show, 'Ram' was a return to the polished studio pop-rock group sound of the mainstream. Along with the single 'Another Day,' which is not included on 'Ram', this album period yielded such infectious McCartney songs as 'Too Many People,' 'Heart of the Country,' 'Monkberry Moon Delight' and the other big hit from this time, 'Uncle Albert/Admiral Halsey,' which hit number one.

The album was primarily recorded in New York and mixed in Los Angeles, and several tracks worked on during the sessions would show up on future singles and albums from Wings. 'Ram' has been issued and reissued many times and songs and tracks from the period show up on various releases. While many of those reissues, primarily on CD since 2012 are welcome, once again, a McCartney album has been reissued on 180-gram vinyl, cut from the original master analog tapes, as part of the Abbey Road Studios as part of the Half-Speed Mastering series, through Capitol/Universal on the lovely green Apple label, with a gatefold album jacket and certificate of authentication and yellow obi strip, and is the perfect vinyl addition to any McCartney collection, even if one owns an original album. As good as the sound quality was on the 'McCartney' debut album, previously reissued as part of the Abbey Road remaster series, this release is even better.
It's interesting that this album was mostly panned when it came out which seems odd given how it's easily one of McCartney's best post-Beatles works and was very popular when it was released. There are so many wonderful songs on the album and McCartney's pop charm overflows with music that is dreamy and wistful, while also being whimsical and fun. There are also some gritty rockers, exemplified by the perfect segue from the ending of 'Uncle Albert/Admiral Halsey' into 'Smile Away,' with 'Smile Away' featuring blistering 70's rock guitar.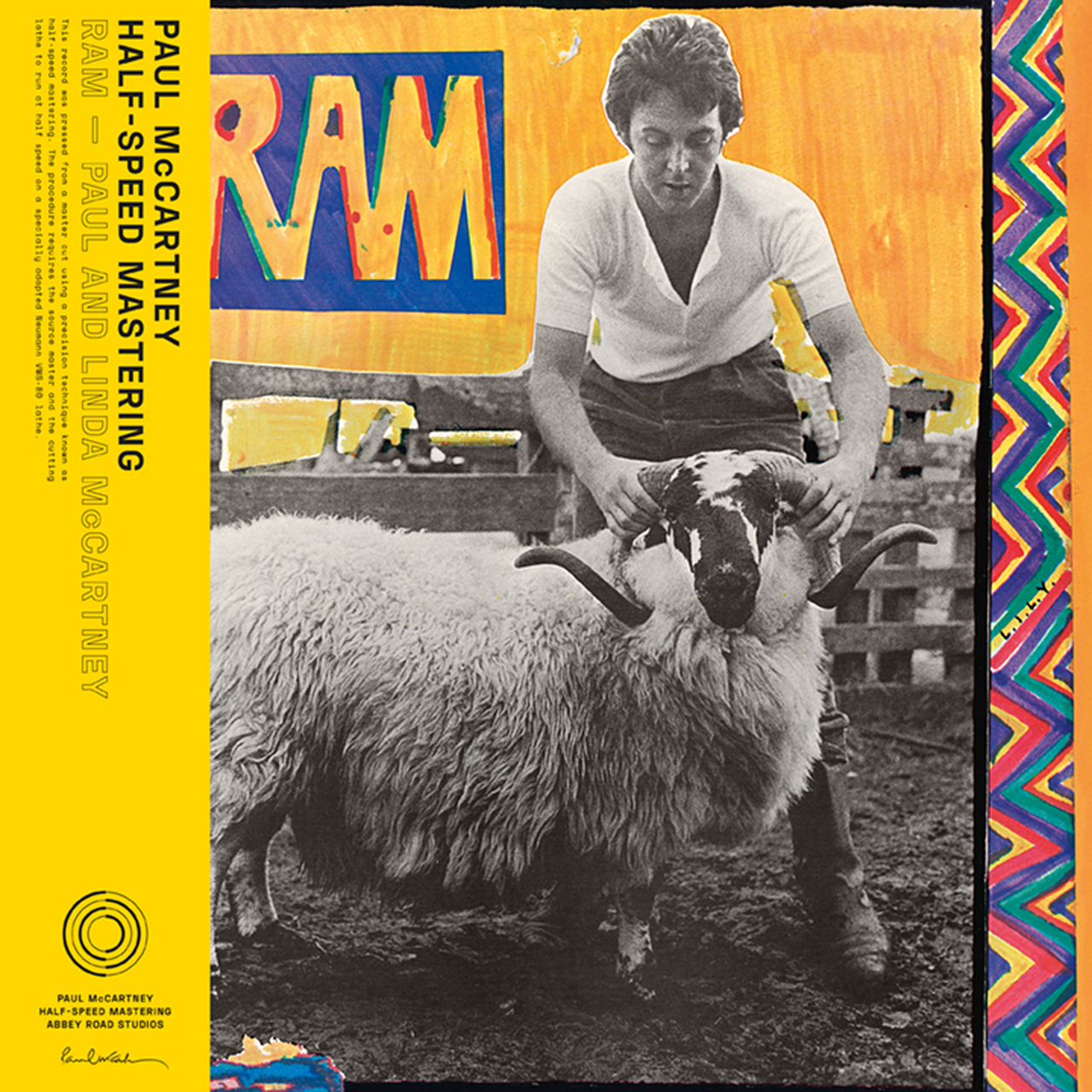 By the time this album was released, stereo had nearly overtaken the vinyl album market. Ever since the 'White Album', the Beatles had been moving away from mono as the primary mix of their albums and 'Abbey Road' and 'Let It Be' were primarily intended as stereo releases. This carried over to the solo albums from the Beatles. 'Ram' was a unique case, as there was a mono version of the album released simultaneously with the stereo release. That mono album went out of print quickly and is a valued collector's item. It's a shame it wasn't released along with this reissue, which would have made it the perfect vinyl reissue. A CD of the mono version was released as part of the 2012 Deluxe Edition Box Set of 'Ram', a 4CD/DVD package, and in 2012 there was also a vinyl edition. Nonetheless, this new Abbey Road remaster is a must-have for McCartney and audiophile vinyl fans. Hopefully, more Abbey Road remasters of the McCartney and Wings albums are coming up soon.
Steve Matteo
---
Paul And Linda McCartney ‎- Ram ()
Paul McCartney – 'Flaming Pie' (Paul McCartney Archive Collection 2020)
Paul McCartney – 'Egypt Station' (Explorer's Edition) (2019)