Third Time's the Charm | 'Paul McCartney III'
It's hard to say whether if Paul McCartney was not at home with extra time on his hands during lockdown if he would have made 'McCartney III' (Capitol), his fist album since the superb 'Egypt Station' in 2018. While McCartney has made many solo albums, alongside his work with the Beatles, Wings and other projects, this album was intended to be a completely self-made work, like his debut solo album 'McCartney' in 1970 and his post Wing's 'McCartney II', released in 1980.
---
While it's not as immediately catchy and intimately likeable as his first, which would be a tall order, it far outshines his second and once again makes it clear that McCartney is not heading off to retirement anytime soon. While the pandemic has kept Paul off the road, it's given him a chance to rest his distinctive and beloved, albeit road-weary, voice. While age (he will be 79 in June) has naturally added some rough spots to his vocals, this more intimate setting also helps to bring out his best.
This is not an album that sounds like it was done by a veteran rock star with time to kill. It's also not some grand statement. Also, like on Ringo's latest solo album, Paul employs a little auto-tune, ever so briefly, obviously poking a little fun at the infamous fake vocal tuner app. The album is filled with quirky rhythms, moody and edgy musical moments and some killer rock guitar. It's so refreshing to hear a record (and the best way to listen to this wonderful album is on vinyl) with some real fuzzy rock guitar grooves, most evident on 'Lavatory Lil' and 'Slidin'.' Has everybody forgot how great this kind of music could sound? The innovative bass player, unparalleled songwriter and distinctive vocalist is a rock guitar master when he wants to be. This is not about peeling off searing leads like Hendrix, Clapton and others. This is about feel, something he has done since he strapped on his famed Epiphone Casino electric in his Beatles recording days, for the most part beginning on 'Ticket to Ride,' 'The Night Before' and 'Another Girl,' during the 'Help!' period.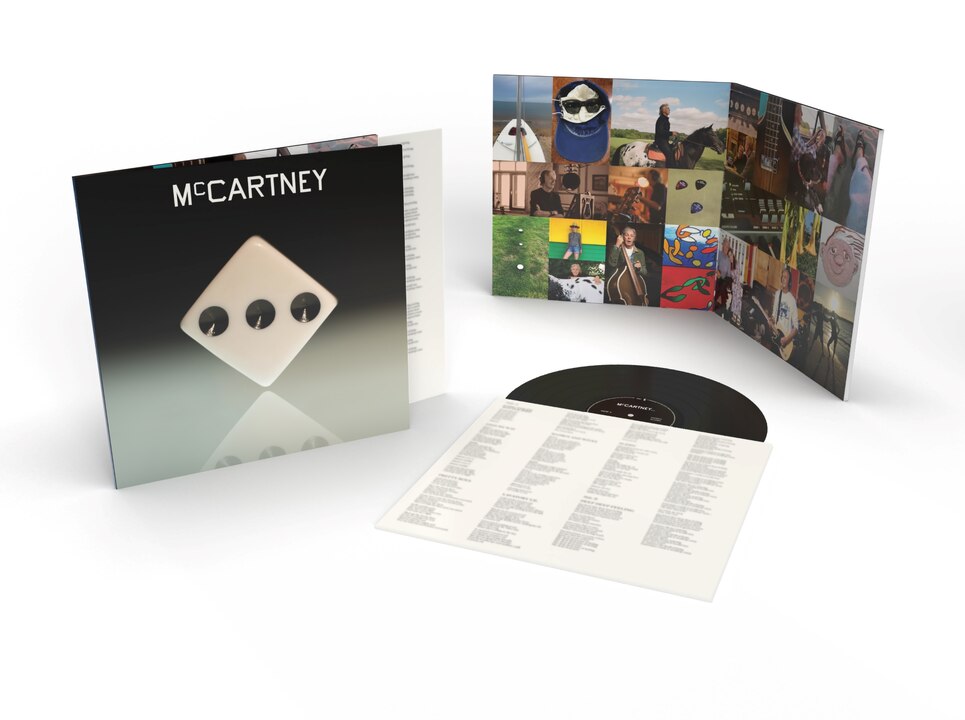 The numbers that are more acoustic really shine, such as 'Long Tailed Winter Bird' and 'Pretty Boys,' and 'Winter Bird When Winter Comes' and 'The Kiss of Venus' hark back to the homemade acoustic tracks on his first solo album in 1970. Brief Beatle-esque moments occur on the melodic 'Seize the Day.' McCartney grapples with some complex subjects on 'Pretty Boys' and 'Women and Wives,' reflecting a lyrical maturity sorely missing from today's charts.
For McCartney fans, the album has provided months of collecting fun, as the music has been released on CD, cassette and in many colored vinyl variations. There have also been sets that include various extras such as hats, tee-shirts and other goodies. Next up will be an album of covers and remixes by various artists of songs from the 'McCartney III' album which will be released digitally on April 16, and on CD and in at least five different 2-LP vinyl sets in black, gold, red, green and splatter, on July 23rd.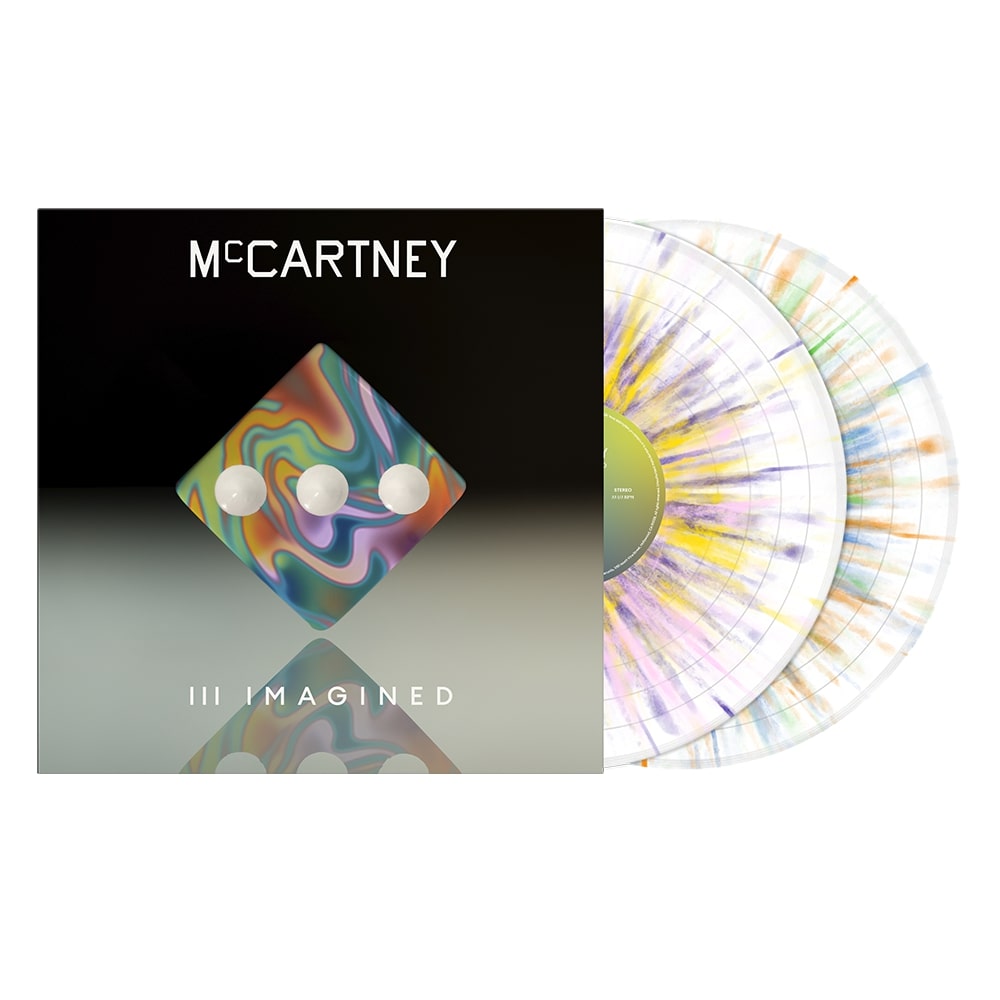 The album, will be entitled 'McCartney III: Imagined'. Here is the track listing: 'Find My Way' from Beck, 'The Kiss of Venus' from Dominic Fike, 'Pretty Boys' from Khruangbin, 'Women and Wives' from St. Vincent, 'Deep Down' from Blood Orange, 'Seize the Day' from Phoebe Bridgers, 'Slidin'' from EOB, 'Long Tailed Winter Bird' from Damon Albarn, 'Lavatory Lil' from Josh Homme, 'When Winter Comes' from Anderson. Paak, 'Deep Deep Feeling' from 3D RDN and 'Long Tailed Winter Bird' from Idris Elba, which will only be available on CD and LP. Seven of these tracks will not be covers, but remixes.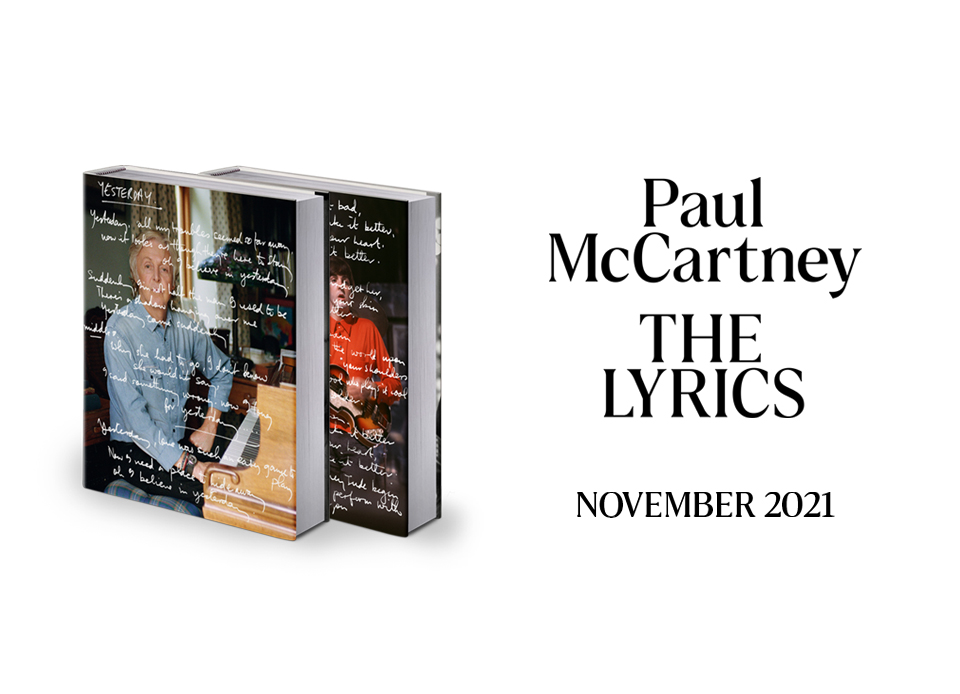 In November McCartney will publish 'The Lyrics: 1956 to the Present', a 960-page memoir told through the lyrics of the songs he's written, edited by Paul Muldoon, Pulitzer Prize-winning poet. This will come on the heels of the 'Get Back' film, Peter Jackson's re-imagining of 'Let It Be'. Other surprises may also be in store. Stay tuned.
Steve Matteo
---
Paul McCartney ‎– McCartney III (Capitol Records, MPL 2020)
Paul McCartney – 'Flaming Pie' (Paul McCartney Archive Collection 2020)
Paul McCartney – 'Egypt Station' (Explorer's Edition) (2019)