Paul McCartney – 'Egypt Station' (Explorer's Edition) (2019)
Back in March, a couple of Wings' reissues were covered here. Wings was Paul McCartney's post-Beatles group that recorded seven studio albums and one live album between 1971 and 1979. Those albums were released after McCartney's first two post-Beatles albums, McCartney and Ram, which were officially released as solo albums.
---
"The lyrics on the album were often exceptional"
That article also touched on Paul McCartney's 2018 solo album Egypt Station. The album was aided by various producers, mostly American Greg Kurstin, who has worked with a variety of artists including Sia, Lily Allen, the Shins, Adele, and Liam Gallagher.One track was produced by Ryan Tedder of One Republic, and all the tracks were co-produced with McCartney. It was McCartney's first solo album in five years and easily one of his best albums in a long time. Instead of trying to just sound contemporary or going for solely a retro feel, McCartney found the perfect balance, along with adding offbeat, experimental musical touches, resulting in his first number-one album since 1982's Tug of War. The lyrics on the album were often exceptional, occasionally whimsical, with many finding the ex-Beatle in a reflective mood without coming off tired or merely nostalgic.
Due to the quality of the album and his fan's voracious appetite for special editions of it with bonus tracks and creative packaging, the album has been issued in many configurations and formats, including various CD and vinyl versions and a mammoth "Traveler's Edition." That edition, which initially listed at $360 and was limited to 3,000 copies, has long sold out, but it has been available through collector sites for at least double the amount if one could be had.
A new "Explorer's Edition" has been released, which may be the best yet for the amount of music it contains and the beautiful, very collectible vinyl packaging of the initial release. The 3-LP vinyl and 2-CD set includes 26 tracks, 16 previously released in various configurations and ten bonus tracks previously only available on the limited-edition mammoth Traveler's Edition. Of these ten tracks, four are brand-new studio recordings, two are new mixes of studio tracks of previously released songs and four are live versions of songs from the original album. Of the four new studio tracks, "Frank Sinatra's Party" is receiving the most attention. The seemingly autobiographical song has touches of electro-pop and even a slight Wings feel. The track has a dream-like quality, with McCartney creating an aural past channeling vibe that is quite evocative. The other studio tracks make good use of both acoustic and electronic instrumentation that are at times breezy and even a little freaky.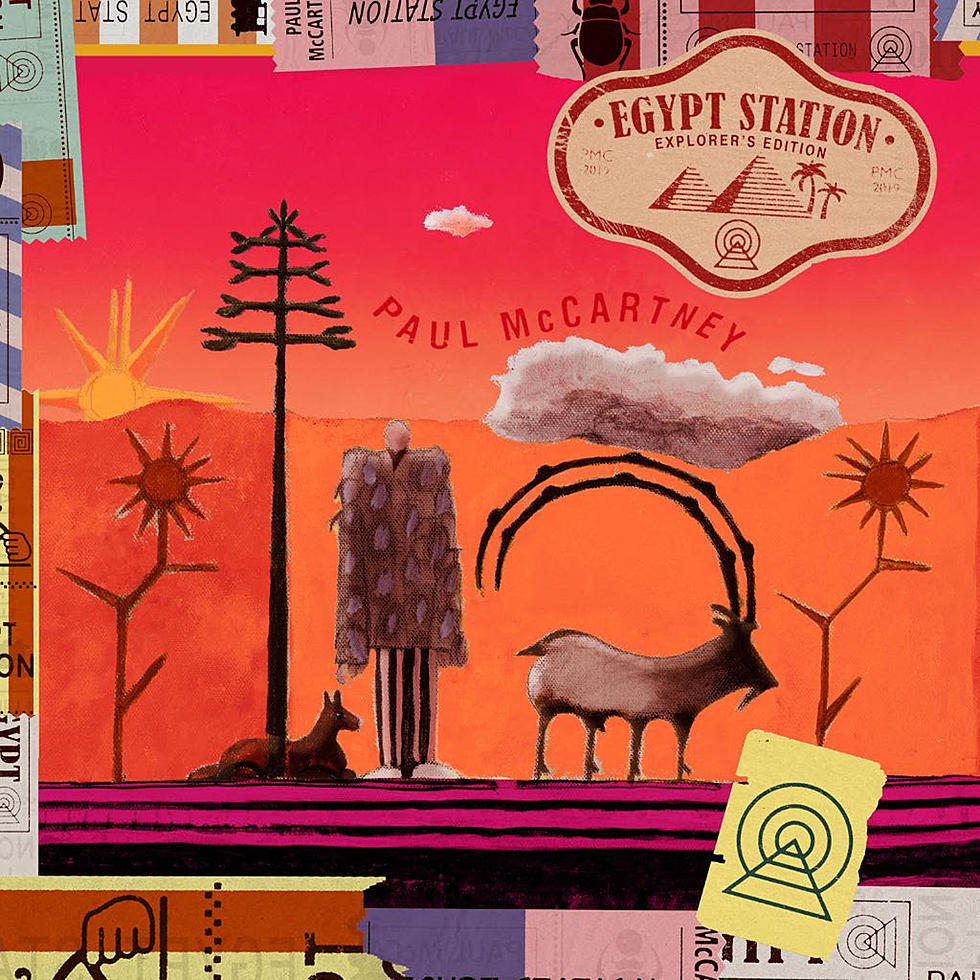 The live tracks will quickly become favorites of serious McCartney music collectors and include "Come On To Me," recorded live at Abbey Road Studios in London; "Fuh You," recorded live at the Cavern Club in Liverpool; "Confidante," recorded live at the Liverpool Institute for the Performing Arts;and "Who Cares," recorded live at Grand Central Station in New York City. Available in a standard 3-LP configuration and a double-CD release, this new edition was briefly available as a 3-LP, magenta and purple, 180-gram, colored vinyl set, but sold out as such immediately.
One of the reasons why this latest album in all its permeations is so good, is that while some of the tracks are obviously very modern sounding, accessible and catchy, deeper listening reveals an album that shows McCartney continuing to willingly experiment, try new ideas and let his freaky side show creating some heady new music for an artist who turns 76 on June 18th. Hopefully, this ambitious and successful album is not a swan song, but yet another late career gem from one of the most distinguished and still relevant artists in pop music history.
– Steve Matteo
Paul McCartney – 'Egypt Station' (Explorer's Edition) (2019)