Gimmie Some Truth: The Ultimate Mixes | John Lennon
One of the great things about John Lennon is how much he chronicled his life, particularly near the end of the Beatles and especially after the group broke up.
---
"No short-haired, yellow-bellied, son of tricky dicky
Is gonna mother hubbard soft soap me
With just a pocketful of hope"
Whether he was just letting the tape run in the studio, squirreling away all those reel-to-reel and cassette demos or frequently keeping track of interviews he did with the media or even himself, insights into his fertile creative process and the many aspects of his analytical and open mind live on. There are also hours and hours of film, some released, some unreleased, that fill in the picture even more. There may be even more photos than film, both professional and personal, taken by amateurs (including Lennon and his friends, family and working associates) as well as probably thousands by the press through the years. The picture of John and Yoko on the cover of their 'Unfinished Music No. 1: Two Virgins' album from 1968 may not be the first selfie ever taken, but it's still one of the most famous. While the visual chronicling of Lennon's work and life has been plentiful, in the past few years, aural documentation of Lennon's music has hit a high-water mark on many levels. There have many reissues of Lennon's music over the years, including previously unreleased material, but the three box sets that have been released since 218 are worthy of the Lennon legacy. These box sets that are a feast for Lennon fans have come in quick succession.
They are 'Imagine: The Ultimate Collection', released in 2018, 'Gimmie Some Truth: The Ultimate Mixes', released in 2020, and 'Plastic Ono Band', released in 2021. 'Imagine: The Ultimate Collection' box has already been covered extensively in these pages. After many months of waiting on a copy and spending time with the set, it's time to look at one of the best box sets to survey Lennon's entire solo career, 'Gimmie Some Truth: The Ultimate Mixes' (Capitol). This new reissue is not to be confused with the 2010, 4CD set 'Gimmie Some Truth', that marked Lennon's 70th birthday, with this new box released to mark Lennon's 80th birthday on October 9th, 2020. 'Gimmie Some Truth' is available as a single CD, double CD and 2LP set, but the 4LP set and CD/Blu-ray box are must-haves. The 4-LP, 2-CD/Blu-ray and 2CD sets feature 36 tracks that offer a selected survey of Lennon's solo works and collaborations with Yoko Ono, but they are not a best-of or greatest hits package. Both sets come with some nice extras, including a large, fold-out, two-sided poster that features a series of different color shades of the same picture of Lennon using metallic print, along with a 'Gimmie Some Truth' bumper sticker and two postcards, including a facsimile of Lennon's note to the Queen when he returned his MBE. The 4-LP set includes 180-gram discs remastered from the original analog tapes and an eight-page, album-sized booklet. The Blu-ray is in hi-res stereo 96/24 PCM, a new 5.1 surround mix and Dolby Atmos and the three discs are housed in their own separate wallet. There are not many Dolby Atmos audio discs on the market, so this is a real treat for optical disc high-end audiophiles. The box also includes a 124-page hardcover booklet, filled with information and photos, that illustrates how Lennon the chronicler helps us dive deep into his life and music. There are numerous drawings by Lennon, pictures of tape boxes and vinyl record sleeves that are so wonderful to have all in one place. There are of course photos we have seen, but many more we haven't that show Lennon working, or often living his life with Yoko and Sean as they transgressed the late 60's as well as many glimpses of their lives during the 70'. The source notes and information where all the text and visual material was drawn from will keep Lennon fans and scholars happily busy for years. Both the 2CD/Blu-ray wallet and the hardcover book fit into the 10-inch hardback slipcase.
Even though there are 36 tracks in the set, this is by no means a greatest-hits or best of collection. It is also not for those looking for lots of rarities. While adding greatly to our knowledge of Lennon's life and music and offering a beautiful package that we can return to time and again, it's hearing these new mixes, especially on vinyl and Blu-ray, that makes this release so fresh and exciting. All of the tracks have been remixed at Abbey Road by Paul Hicks, except for 'Come Together' live and the demo of 'Grow Old With Me,' which were done by Sam Gannon. As is always the case with the remixing of solo and group recordings from the Beatles, by the folks at Abbey Road, only original analog tape sources were used and the mixes have been improved, but not altered. The main difference and in many ways the main objective of this set, was to bring John's voice more to the fore. Lennon, like George Harrison, was never a fan of his voice and in the Beatles was always looking for ways to alter it or, during his solo years, to bury it a little in the mix and just make it part of the overall sound. Fortunately, the new mixes don't sound like his voice was just simply made louder or clearer. The engineers thoughtfully balanced the instrumentation to work with the new clarity of Lennon's vocals. Careful listening reveals a flawless new mix, particularly when listening to the 5.1 Surround Sound mix. The Blu-ray menu also makes it easy to navigate through the tracks and three audio settings.
The running order is heavily weighted on Lennon's early singles, with 'Instant Karma' and 'Cold Turkey' opening the collection and 'Happy Xmas (War Is Over)' and 'Give Peace a Chance' closing it, which creates a wonderful bookend thematic effect. 'Plastic Ono Band' (four tracks), 'Imagine' (six tracks) and 'Double Fantasy' (six tracks), as well as other music from that period 1980 period, including two tracks from 'Milk & Honey' and the title track of 'Every Man Has A Woman Who Loves Him', make up the rest of the core of this collection. The only track here to not have appeared on a previous release is 'Angel Baby,' an outtake from the 'Rock 'n' Roll' sessions. However, 'Grow Old With Me' is not credited as the demo version of the song that appeared on 'Milk & Honey'. An orchestrated version by George Martin of that demo, has appeared on several compilations. Ringo Starr did a cover of the song for his 'What's My Name?' album from 2019 that included bass and vocals by Paul McCartney and a string arrangement by Jack Douglas. 'Come Together' live, from the 'One to One Concert' is not credited as the one that appeared on 'Live in New York City' and may be from the other set of that concert.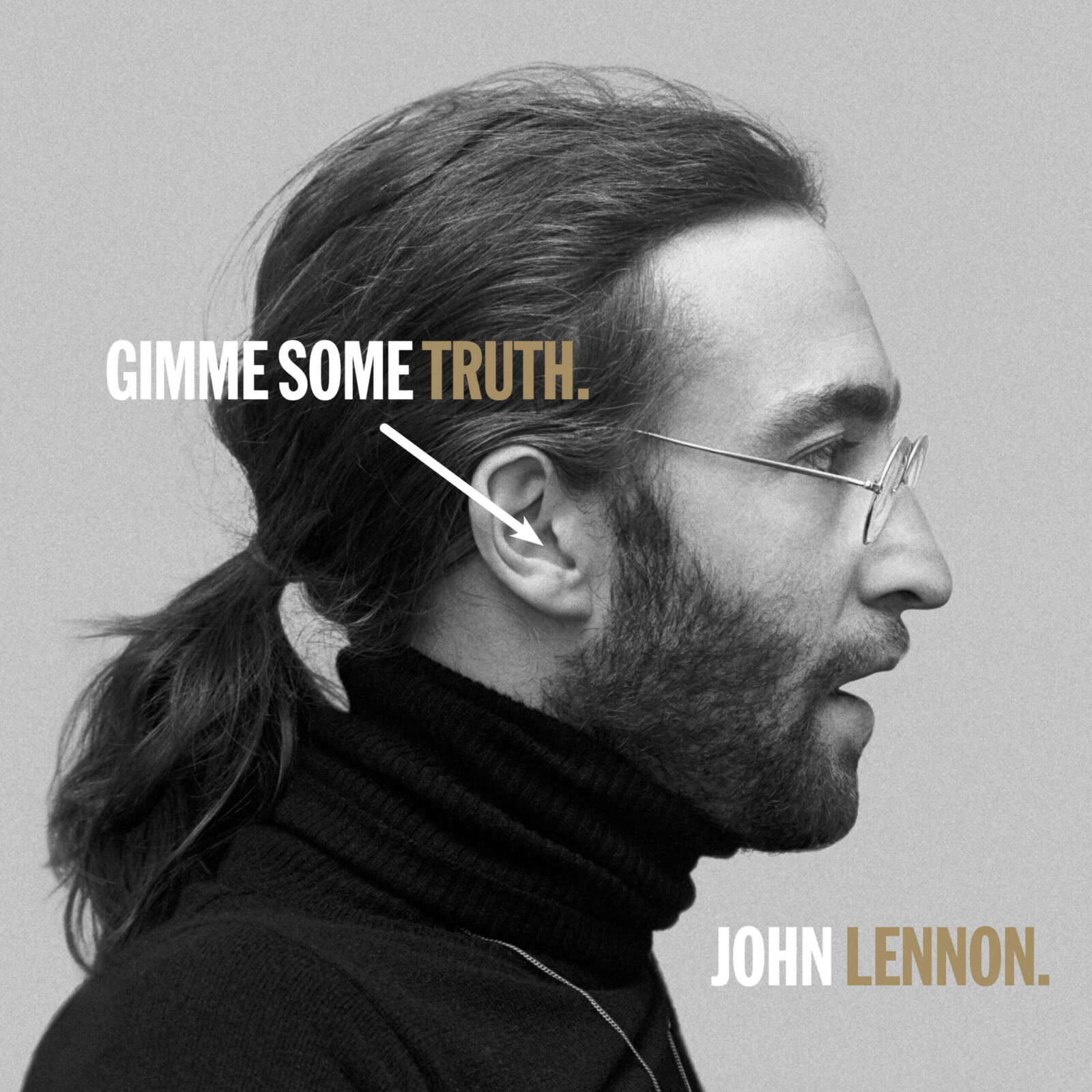 One could argue that without much in the way of unreleased material, particularly since these tracks have appeared on many previous releases, and with a hefty, but reasonable price tag, the set seems redundant. However, given the book that comes with the 2CD/Blu-ray package and the extraordinary sound quality, especially on the Blu-ray, it's a must for Lennon fans, scholars and those who want to take a deep dive into this peerless artist. The vinyl set, as of this writing, was back in print, after having been out of print for months, is a must-have for vinyl audiophiles. Of course, all three releases of these reissues since 2018, thus far are available in various configurations to fit the budgets and degree of interest of the buyer. There is a treasure trove of music, information, documentation and ephemera included and collectors will want to own the vinyl and CD/Blu-ray packages of all three sets thus far released. It will be interesting to see what comes next from the Lennon solo canon and if future releases will be given such a lavish presentation as the first three.
Steve Matteo
---
John Lennon ‎– Gimme Some Truth. (Universal Music Group International)
Headline photo: John on the roof of the Apple offices, 3 Savile Row, London, 22 April 1969. From the silver, gold and monochrome poster. Copyright: johnlennon.com