John & Yoko – 'Above Us Only Sky'
Last year saw the release of two projects that were very special to fans of the music of John Lennon. There was a 6-CD/2-Blu-ray box that chronicled the Imagine album. The box included the original album on CD and Blu-ray and additional material in both formats that included singles, extras, outtakes, new mixes, a Quadrasonic mix, documentaries and much more, all housed in a box with a hardcover book.
---
If that wasn't enough, there was also the reissue on one DVD or Blu-ray of the Imagine and Gimmie Some Truth. Another new visual release is Above Us Only Sky (Eagle Rock) , on DVD or Blu-ray, that is somewhat of a prequel to those projects and not so much a music documentary as a biographical video memoir of the life and times of John Lennon and Yoko Ono, leading up to the making of the Imagine album.
Including interviews with Julian Lennon, the iconic Swinging London photographer David Bailey, 60's art guru and scenester John Dunbar, along with many others, the film chronicles John and Yoko's life before they met and when they were together and highlights how their formative years and union contributed to the musical and thematic concepts of the Imagine album.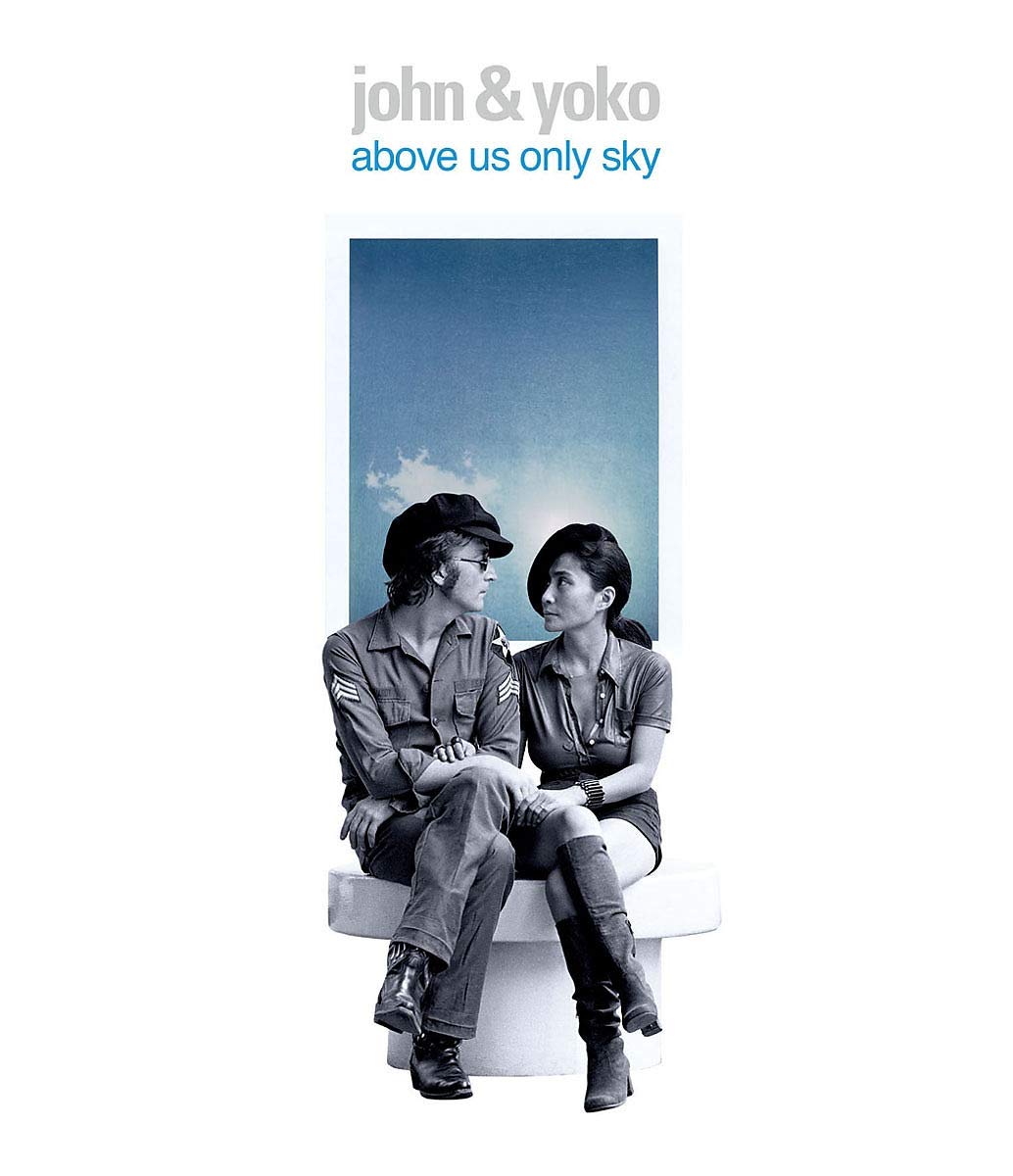 The film was directed by Michael Epstein, Academy Award nominee for the 1996 documentary The Battle Over Citizen Kane. Naturally, the film examines the couple's political activism. Ono's avant-garde art and her mixing of performance art and music, which she had long been known for in underground circles, profoundly influenced Lennon and resulted in the couple's experimental joint music releases (Unfinished Music No. 1: Two Virgins; Unfinished Music No. 2: Life with the Lions; and the Wedding Album)and political events.
The intimate glimpses inside Tittenhurst, best known from the final photos taken of the Beatles that adorned the Hey Jude album, show John and Yoko at home, recording and living their life, and offer fans a chance to visit them before and during the recording of Lennon's most iconic solo work.
It is fortunate that John and Yoko filmed so much of their lives at this crucial period and more and more of the film continues to come out in various forms in better quality sound and film images.
– Steve Matteo