Astral Magic – 'Visions Of Infinity' (2021)
Finnish bassist/synth player Santtu Laakso (aka DJ Astro) has been quiet since his last Dark Sun release about 13 years ago (although he did collaborate with fellow Finnish psych master Jaire Pätäri on several Octopus Syng albums), so the COVID 19 lockdown gave him an opportunity to pull together new equipment and record a new album, ably abetted by Doctors of Space guitarist Martin Weaver (formerly with Dark and Wicked Lady).
---
The collaboration is magical, with the very Hawkwindish (in title and execution) 'Chrononaut' kicking things off in full-throttled space rock fashion.
The title track is a real barnburner that propels your head through the universe on the back of swirling synths and guitars in a maelstrom of purple haze. 'Rocking With The Aliens' continues the space-themed album in a more "mo-terrific" krautrocking style, strapping the listener onto a rocket ship hurtling through the universe; Weaver's wild soloing are particularly impressive here!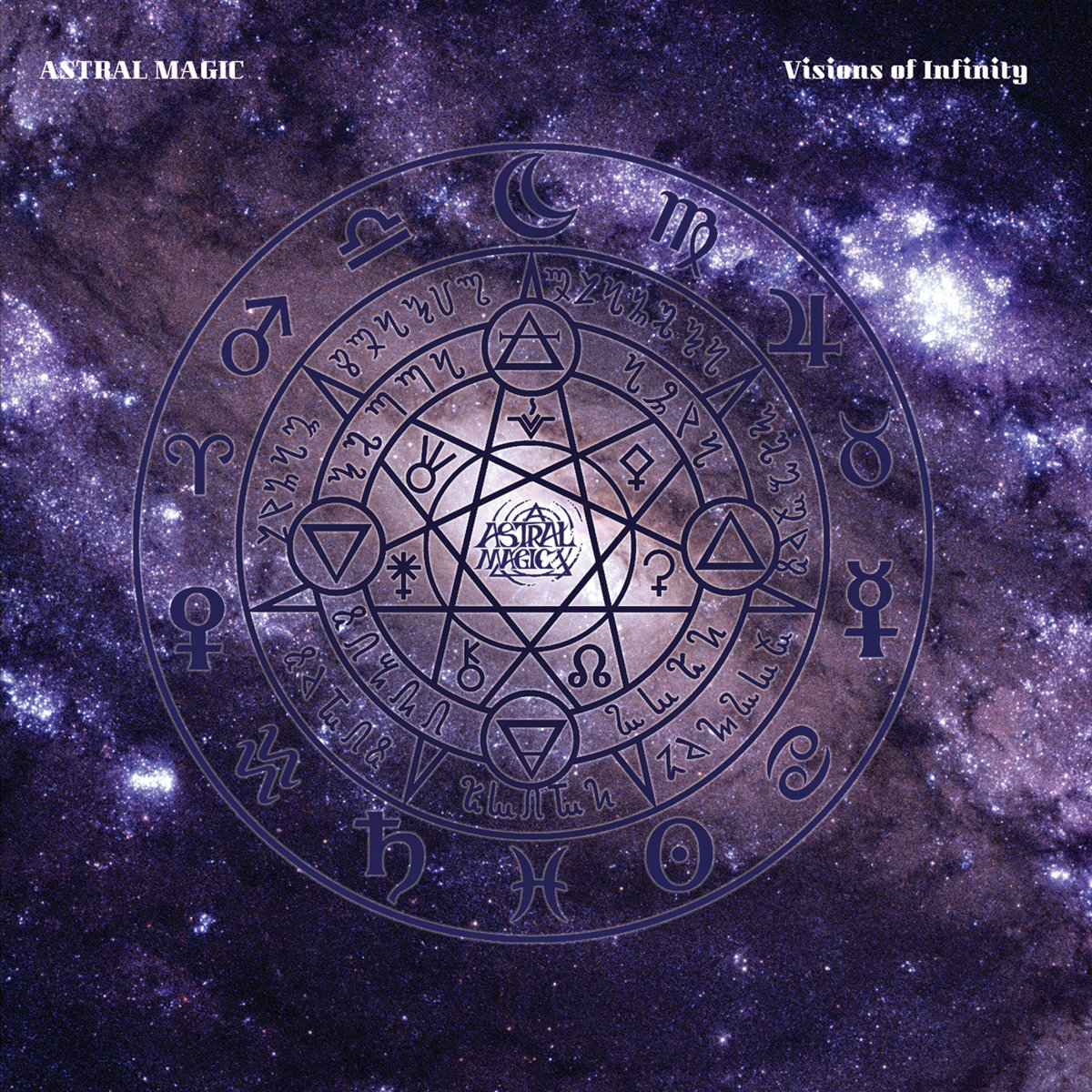 The introspective, navel-gazing instrumental 'Onboard The Spaceship' is more electronic and Laakso's sense of humour is evident throughout the poppy, Devo-esque 'I Was Abducted'! Weaver's partner in Doctors of Space, Scott Heller adds dreamy synth swashes to the melancholic 'Winds of Time, dedicated to Laasko's grandmother Sylvi who passed last year, two weeks after her 96th birthday! And the album ends with another high energy space rocker, 'Wizards'.
It's great to have Santtu back and his promise for more new material is something we look forward to very soon!
Jeff Penczak
---
Astral Magic – 'Visions Of Infinity' (Released 6 May, 2021 on Space Rock Productions)