Paperback Writer
Everybody had a hard year in 2020, but over the past 12-plus months, fans of the Beatles were treated to many great books on the group.
---
Along with Mark Lewisohn, Bruce Spizer must be considered one of the world's foremost experts on the music of the Beatles. For years, Spizer mostly wrote and published lavishly illustrated, meticulously researched books that primarily focused on the record labels that released the group's music (Vee-Jay, Parlophone, Capitol, Apple, etc.). His past four books, all part of his Album Series, focus on individual LP's. The four thus far published are about 'Sgt. Pepper's Lonely Hearts Club Band', 'The Beatles' (the White Album), 'Abbey Road' and 'Let It Be'. While the previous books in his label series were published in over-sized, 9×12 hardcover editions, these books are 9×9 hardcover editions. The books in the album series have the same focus on release information, illustrating graphic evolution of editions and cultural history, along with related memorabilia as his past books. Now, the emphasis is more on the individual songs and recordings, fan recollections and placing an individual album in its musical, cultural and political context.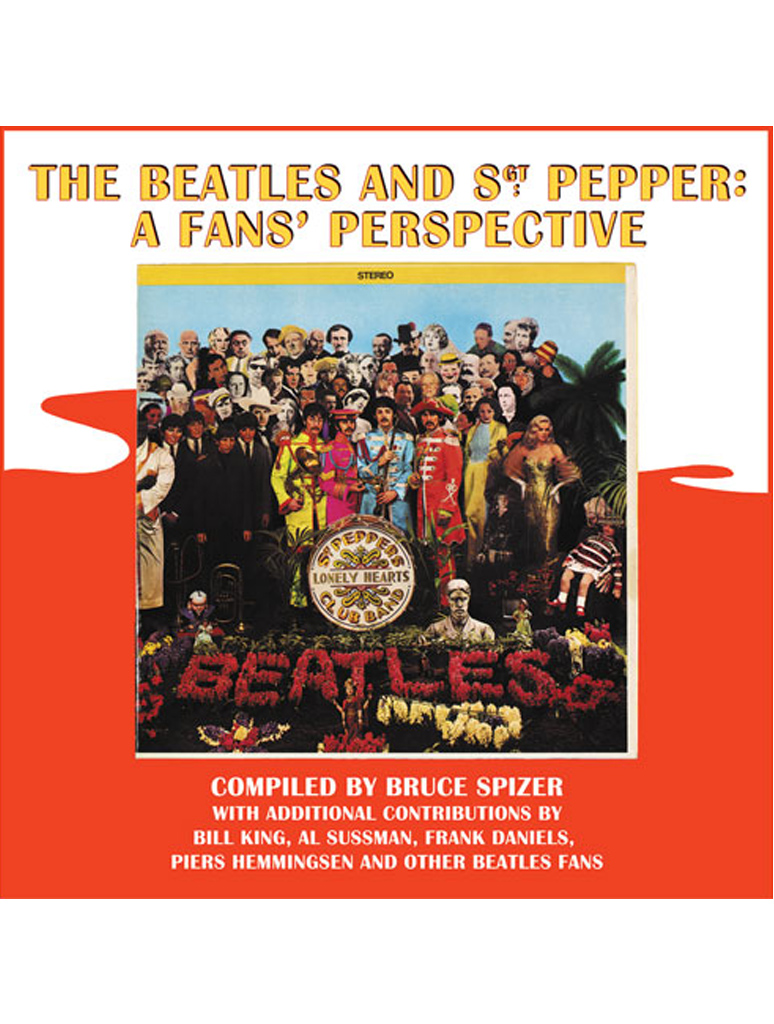 With 'Sgt. Pepper's Lonely Hearts Club Band' and 'The Beatles' covered previously, it's fitting to look at the 'Abbey Road' and 'Let It Be' books together. Spizer's 'Abbey Road' book came out in 2019 and his 'Let It Be' book came out in 2020. The 'Abbey Road' album was released before 'Let It Be', but was actually recorded after 'Let It Be'. Also, there is a good deal of material the group either wrote, demoed, rehearsed, played live or recorded in January of 1969 for the 'Let It Be' sessions (then called 'Get Back') that would appear on 'Abbey Road', making reading these two books together particularly insightful.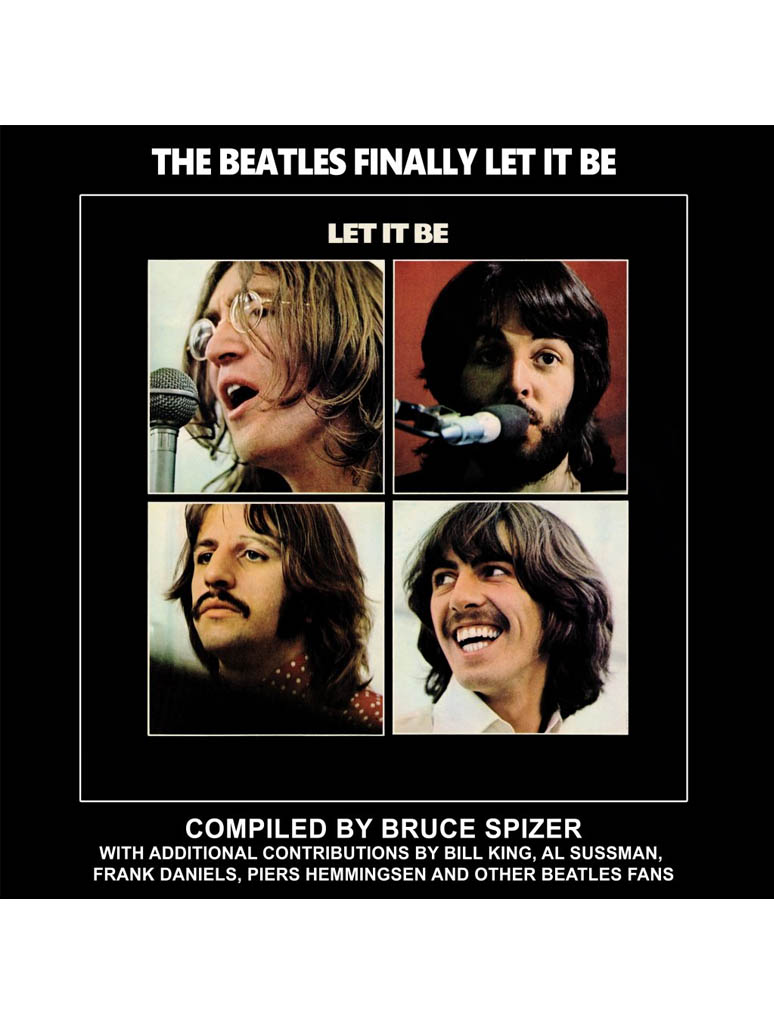 All four of these books make for the perfect companions to the last three reissues of 'Sgt. Pepper's Lonely Hearts Club Band', 'The Beatles' and 'Abbey Road' from Apple Records, as well as to 'Let It Be', when it's released in late summer 2021. All of Spizer's books are available through the usual channels and his web site: https://www.beatle.net/
Kenneth Womack is slowly establishing himself as another author and editor of books on the Beatles who has few peers. He has written or edited more than a dozen books on the Beatles and his two-volume biography on George Martin is the definitive text on the Beatles producer.
Womack's last two books, 'Solid State: The Story of Abbey Road and the End of the Beatles', from Cornell University Press, and 'John Lennon 1980: The Last Days in the Life', published by Omnibus Press, look at the last album the Beatles recorded and the group's dissolution and the end of John Lennon's life, respectively.
The 'Abbey Road' book looks very closely at the writing and recording of the album and places it perfectly within the tangled final act of the recording career of the Beatles. Womack places an emphasis on the shift in recording technology at Abbey Road Studios that would add to 'Abbey Road' becoming the most technologically advanced album the Beatles would ever record.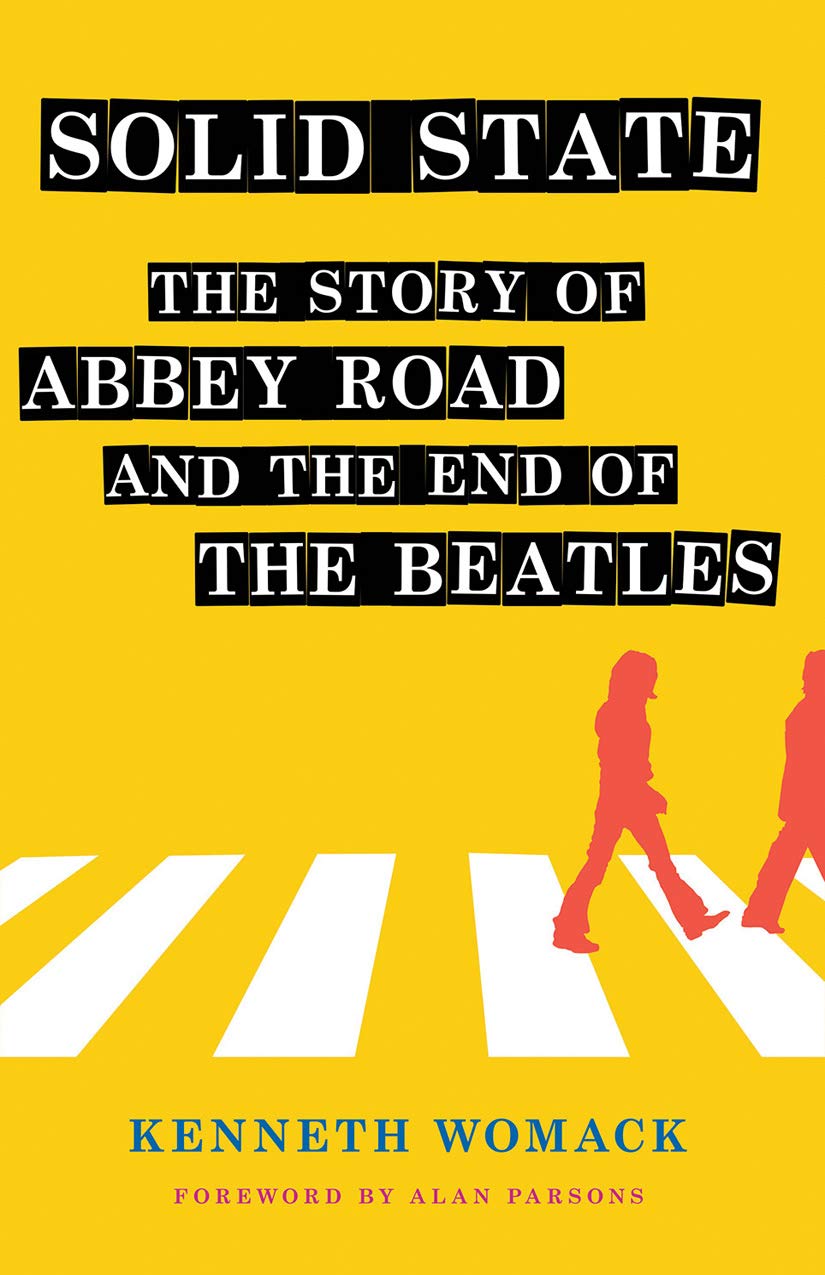 Moving nearly ten years into the future, Womack's Lennon book looks at Lennon's post-Beatles solo artist's life as a husband, father, New Yorker and musician making a comeback to the world of popular music. Initially uplifting, but ultimately sad, the book focuses on Lennon's happiness with his personal life and his ability to come back and make music again, without sacrificing his family and individual human identity. Womack's personal empathy and vast knowledge of Lennon's solo music make this another must-read.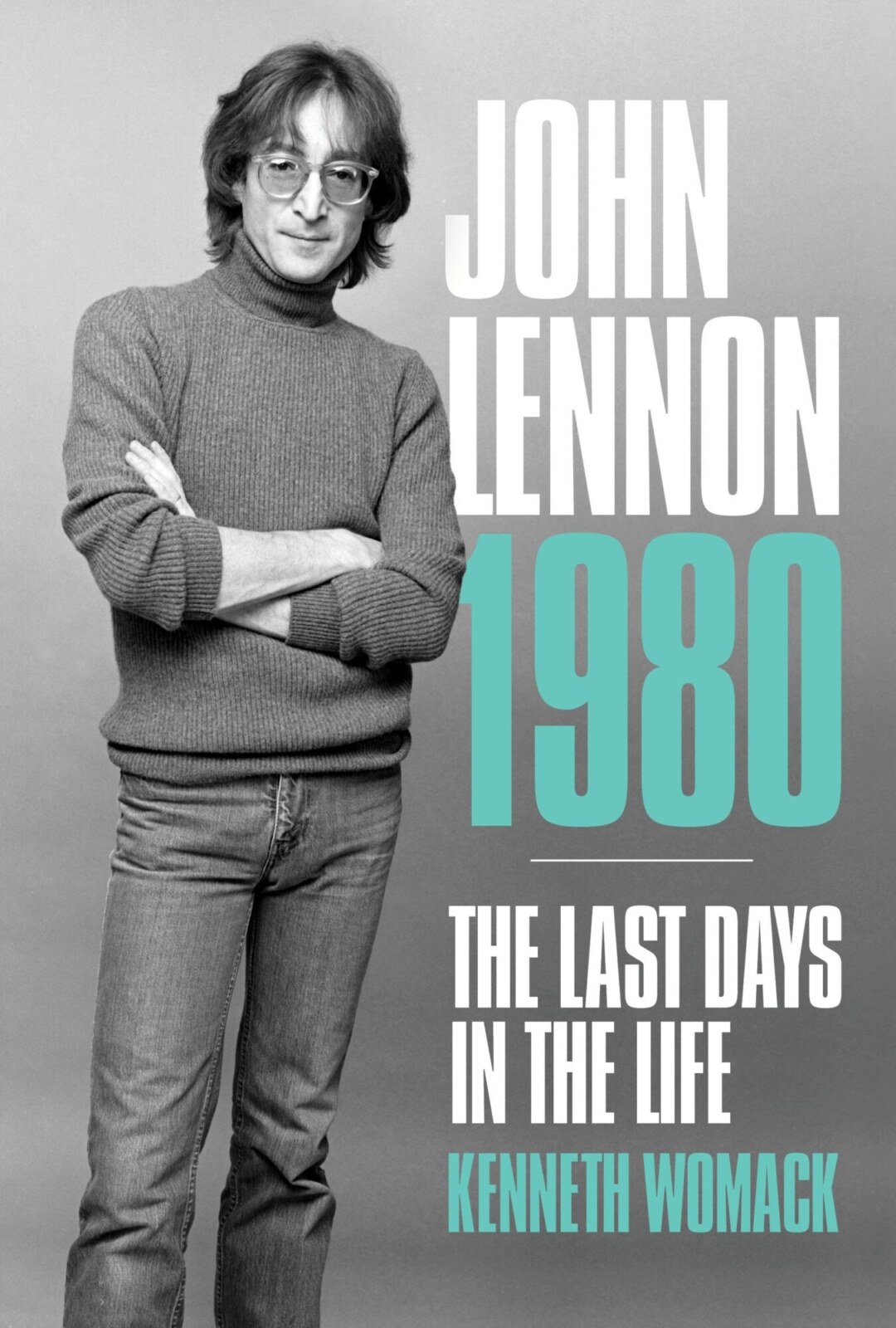 A couple of recent books from Beatles insiders should not be missed. 'Right Place, Right Time- The Life of a Rock & Roll Photographer' (Abrams), by Bob Gruen, would make a great companion to Kenneth Womack's book on John Lennon's last days. Gruen is one of the world's foremost rock photographers. He is primarily known for taking some of the most iconic photos of John Lennon during his time living in New York. His book, however, covers his entire career from the 60's through the punk scene in New York and beyond. What's clear about Gruen's career is that he is more than just a photographer. His place in shaping the scenes he was a part of and the way in which his pictures became key artifacts of the photographic history of those events times cannot be overstated.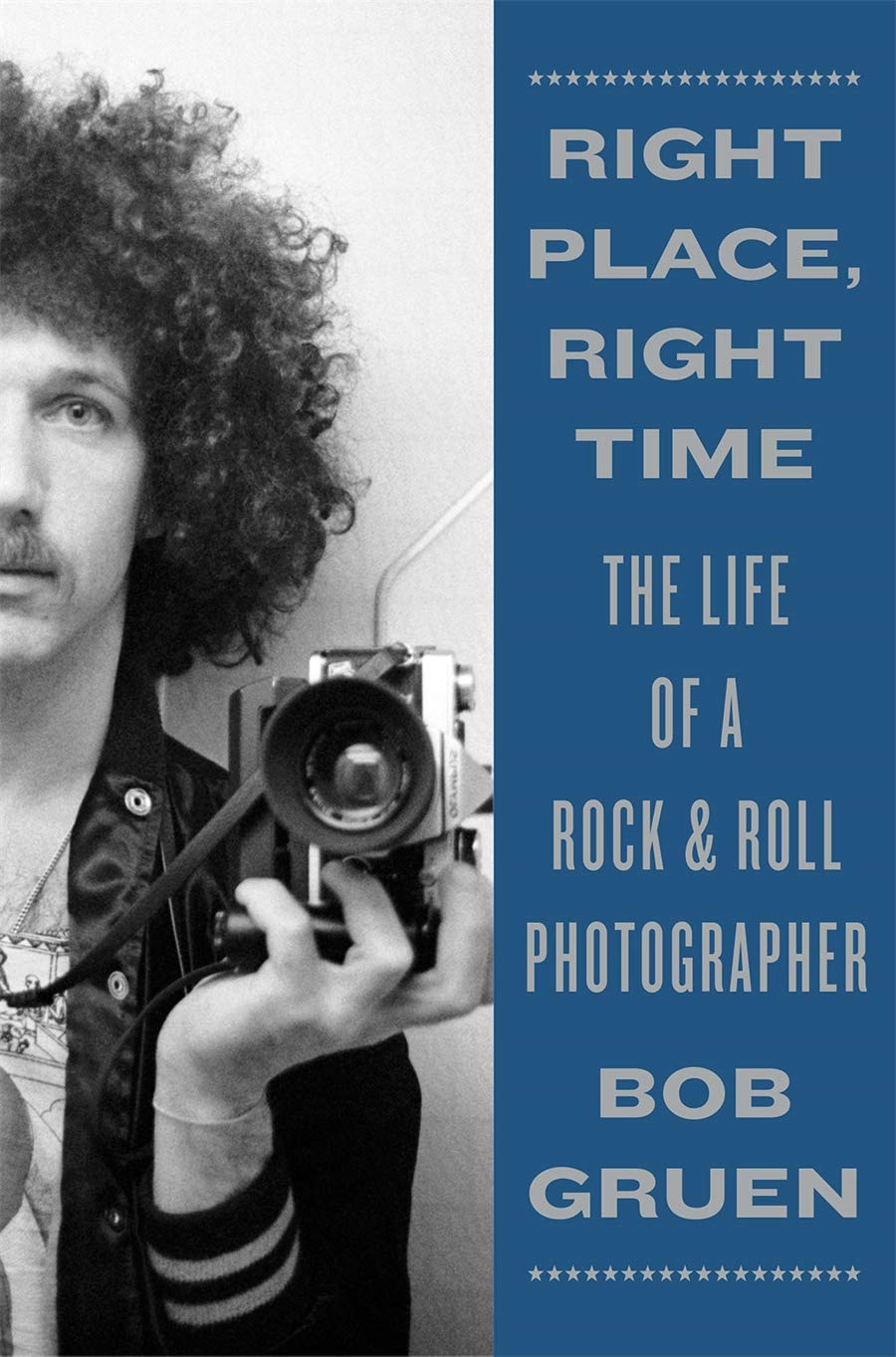 Beatles insider Peter Asher, who was head of A&R for Apple Records, was one-half of Peter and Gordon and, discovered James Taylor, is a record producer and now has finally written a book on the Beatles. 'The Beatles A to Zed- an Alphabetical History Tour' (Henry Holt) is a dictionary reference to me that is a lively, informed, and engaging read, from a real Beatles insider. This is a book to dip into any time, or to read straight through.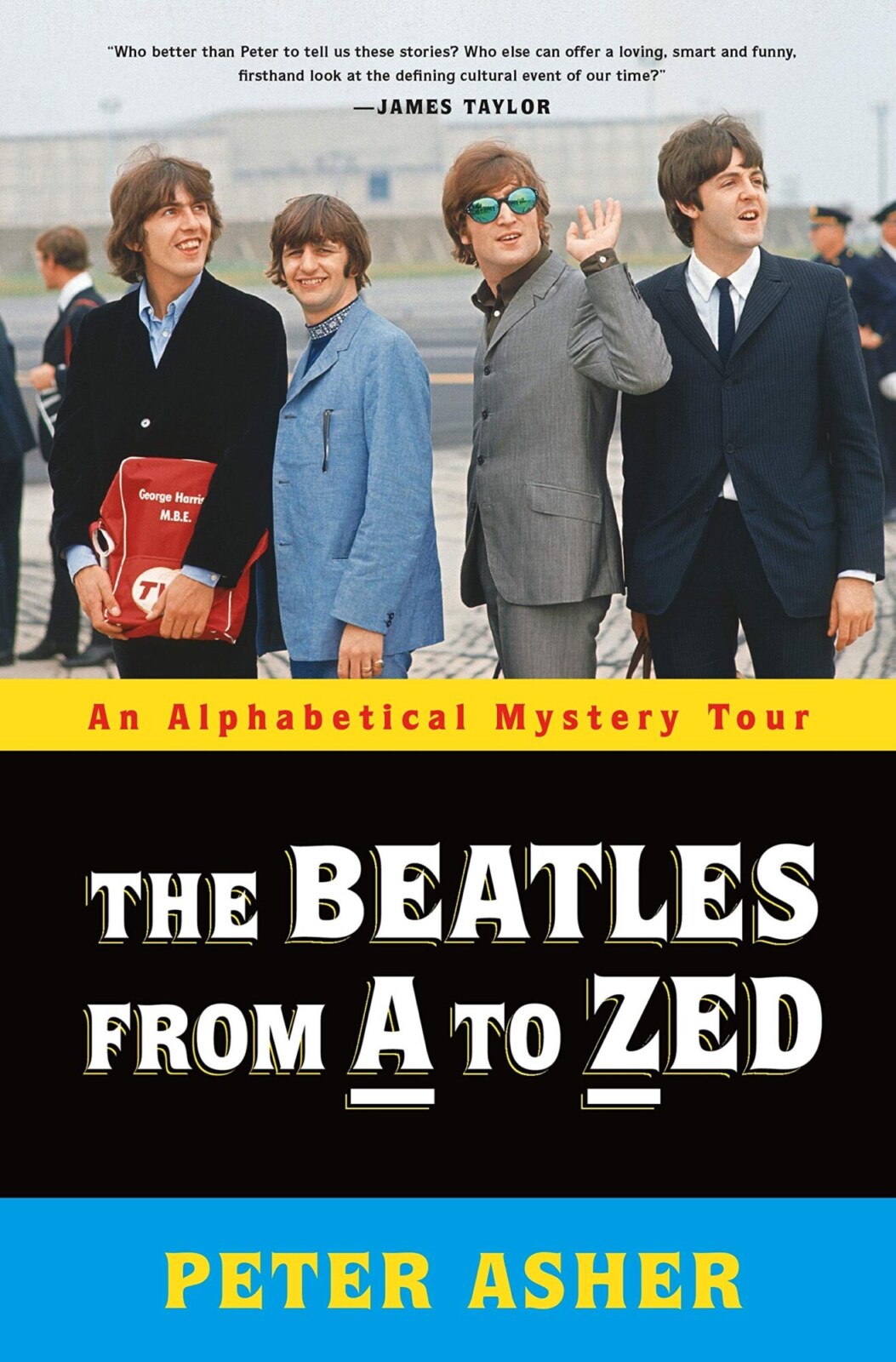 An excellent companion to the Gruen book and the Womack book on John Lennon is 'John Lennon 1980 Playlist', by Tim English. English chronicles the transition from Lennon's "lost weekend" and "house-husband" years to his career rebirth that culminated in the 'Double Fantasy' album in 1980. While Lennon's tragic death in 1980 is often cited as the conclusion of the story, English instead focuses on the music Lennon was listening to through many years, which not only sheds light on his musical influences and inspiration, but paints a revealing portrait of Lennon the knowledgeable music fan. It's heartening reading how voracious, eclectic and wide-ranging Lennon's taste were during that period. Although the Beatles became an album band, Lennon was always a fan of singles. Uncomfortable going to live shows or even performing, he always preferred staying home and listening to records. This book takes some of the sting out of Lennon's final days and offers a rich source of insight into John Lennon the music lover.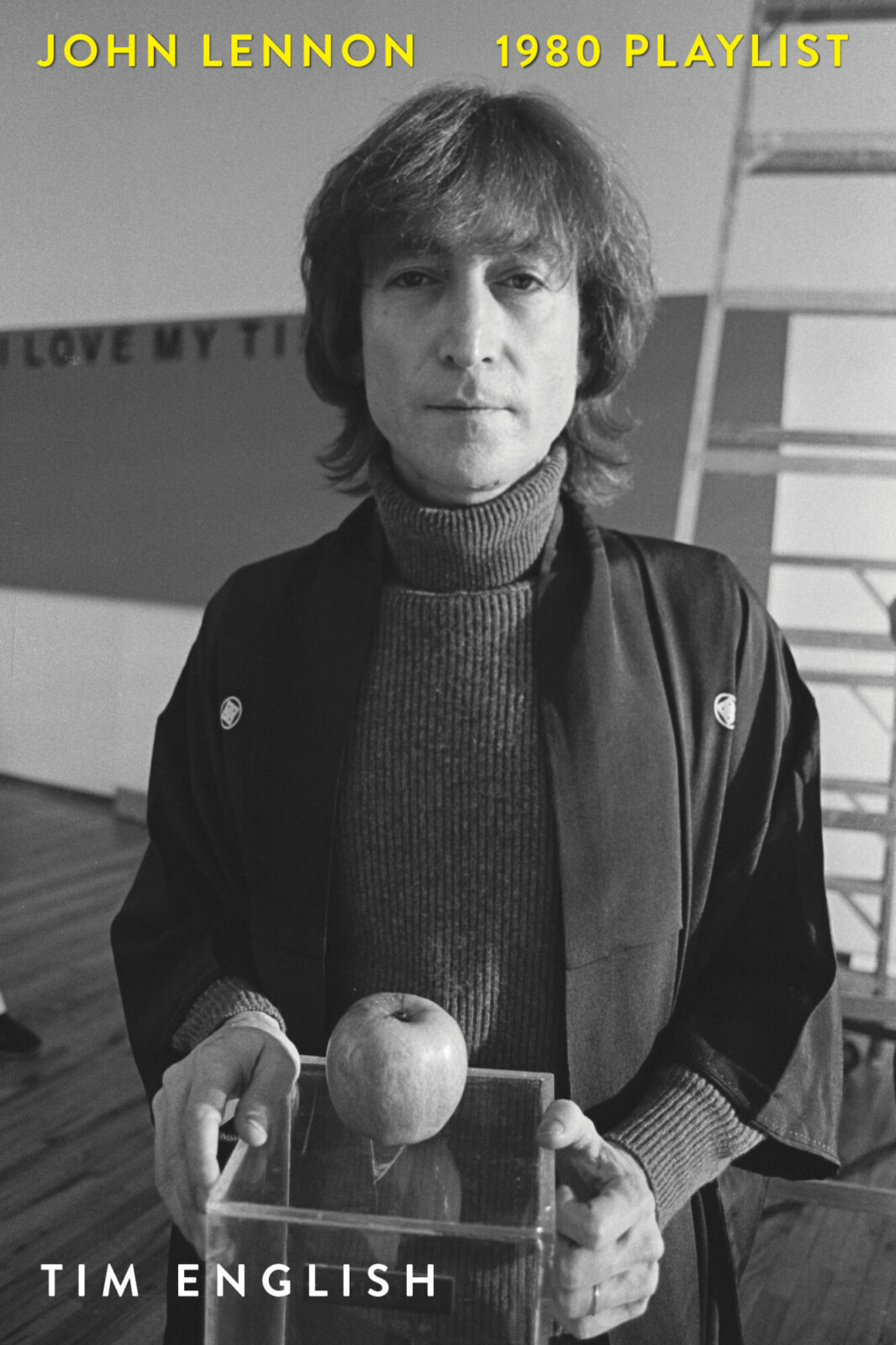 One of the most anticipated Beatles-related books released is 'John & Yoko/Plastic Ono Band', published by Weldon Owen. This is a follow-up to the Imagine book from 2018 and is done in very much the same style. Both books are lavish, oversized, coffee-table books that focus in on a key album and period in the life of John Lennon. Both books are filled with reproductions of handwritten lyrics and tape boxes along with studio photos and information and photos of John and Yoko working and playing, as well as reminiscences of the people that worked on the two albums, memorabilia of all kinds and an overall deep dive into one of Lennon's two most important studio works. While Imagine was more of a conventional solo Lennon release, 'Plastic Ono Band', Lennon's debut solo album released in 1970 before 'Imagine' was released in 1971, was a raw album, heavily influenced by the primal scream teachings of Arthur Janov. The new book also covers John and Yoko's bed-in for peace in Montreal, the recording of 'Give Peace a Chance' and the Toronto concerts with Alan White, Klaus Voormann and Eric Clapton. There is a lengthy section on both John's and Yoko's childhoods and, surprisingly material covering John's years with the Beatles. Like the 'Imagine' book, this is one of the most elaborate and beautiful books ever published on Lennon.
Another superb new book on John Lennon is 'John Winston Ono Lennon', self-published by Greg Prato. Prato's book offers many interviews with various musicians and also with people who have chronicled Lennon's music and life. I can't think of many other books where one author has collected so many interviews from so many sources and time-periods about Lennon. This book will quickly become a rich source of research on John Lennon and the many people who were influenced by his music.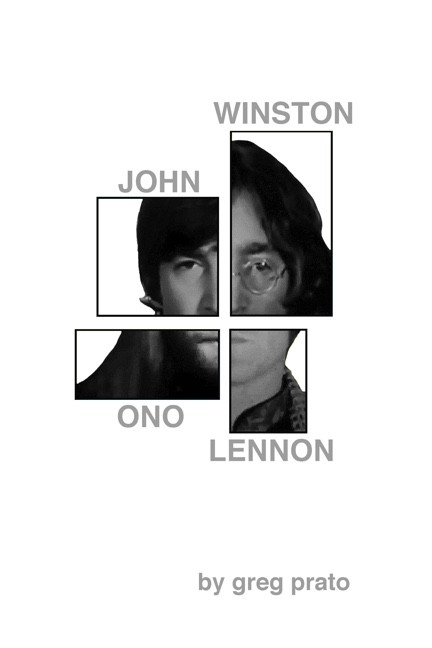 George Harrison continues to receive his due as perhaps the most underrated Beatle. Two recent books on Harrison offer very different approaches. One presents a private pictorial portrait of one of the key points of Harrison's solo career and the other provides a lifetime of public interviews. 'Be Here Now' (Rizzoli), featuring the photography of Barry Feinstein, an introduction by Chris Murray of the Govinda Gallery in Washington D.C., and a preface by Donovan, focuses on Feinstein's photos primarily from the All Things Must Pass and Concert for 'Bangla Desh' period. There are also photos taken at Harrison's Friar Park home, including photos used for the 'Living in the Material World' album. These are easily some of the most iconic images from Harrison's post-Beatles years. Two of the photos were even used for covers of albums for Bob Dylan and Eric Clapton, who were both guests at the Concert for Bangla Desh. Many of these photos will be familiar to Harrison fans as they make up most, or all of the visual imagery of the All Things Must Pass and The Concert for 'Bangla Desh' box sets, with plenty of additional photos assembled here.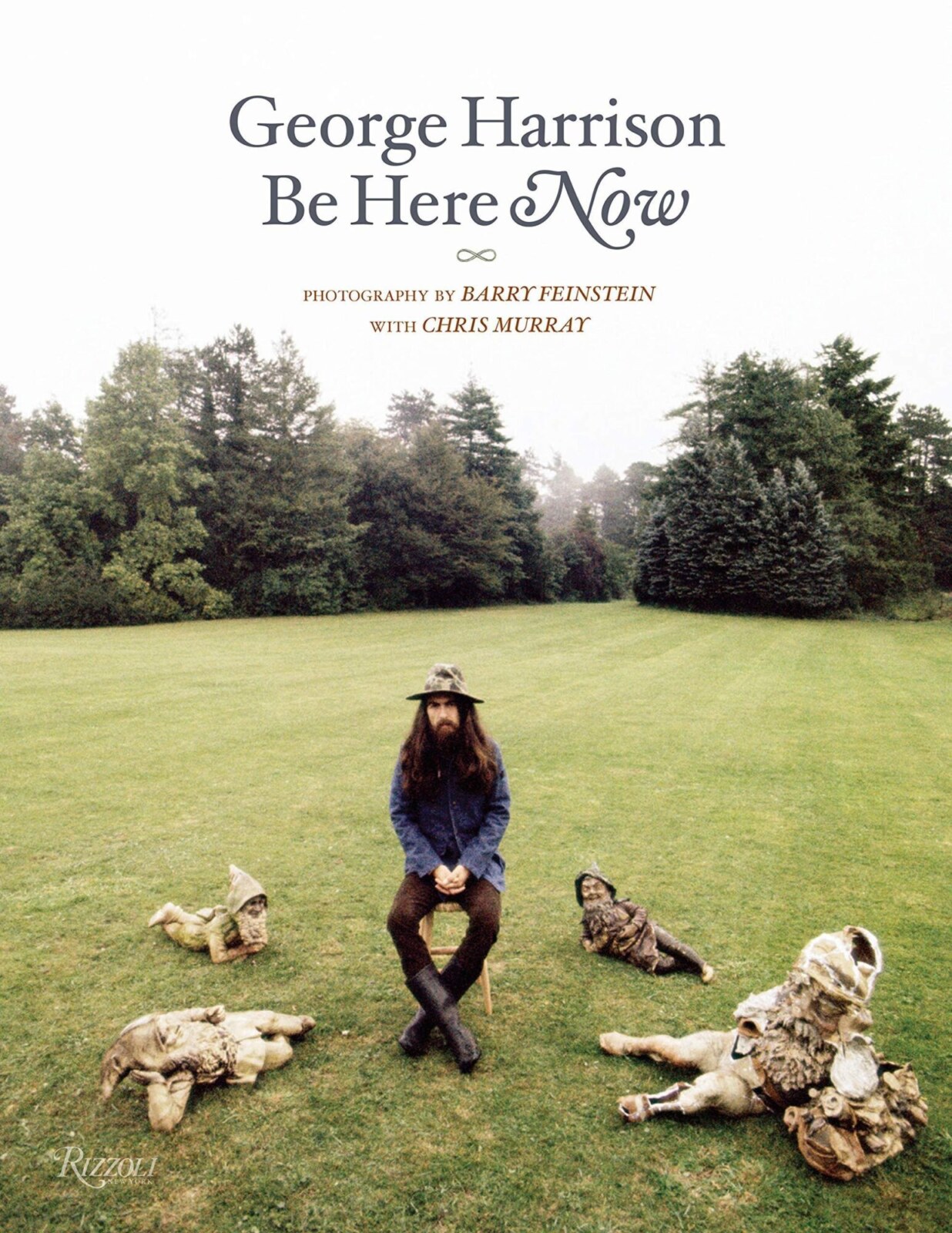 This book joins 'I Me Mine', Harrison's autobiography and George Harrison: 'Living in the Material World', the companion book to Martin Scorsese's documentary on him, as definitive books to have on the late musician.
The other recent Harrison book is 'George Harrison on George Harrison Interviews and Encounters' (Chicago Review Press), edited by Ashley Kahn. Kahn is one of the foremost authors of books on jazz, but he also helped Carlos Santana write his autobiography. Santana, Harrison and another one of Kahn's subjects, John Coltrane, all share a tight connection between making music and seeking spirituality. That aspect of Harrison's life and music and so much more comes out in these interviews that span 1962 through 2001. What's really unique about this book is that there are many interviews not just from newspapers or magazines, but also from television and radio. Some of these radio interviews are from now-defunct stations, and if it wasn't for this book, some of them might have been lost forever.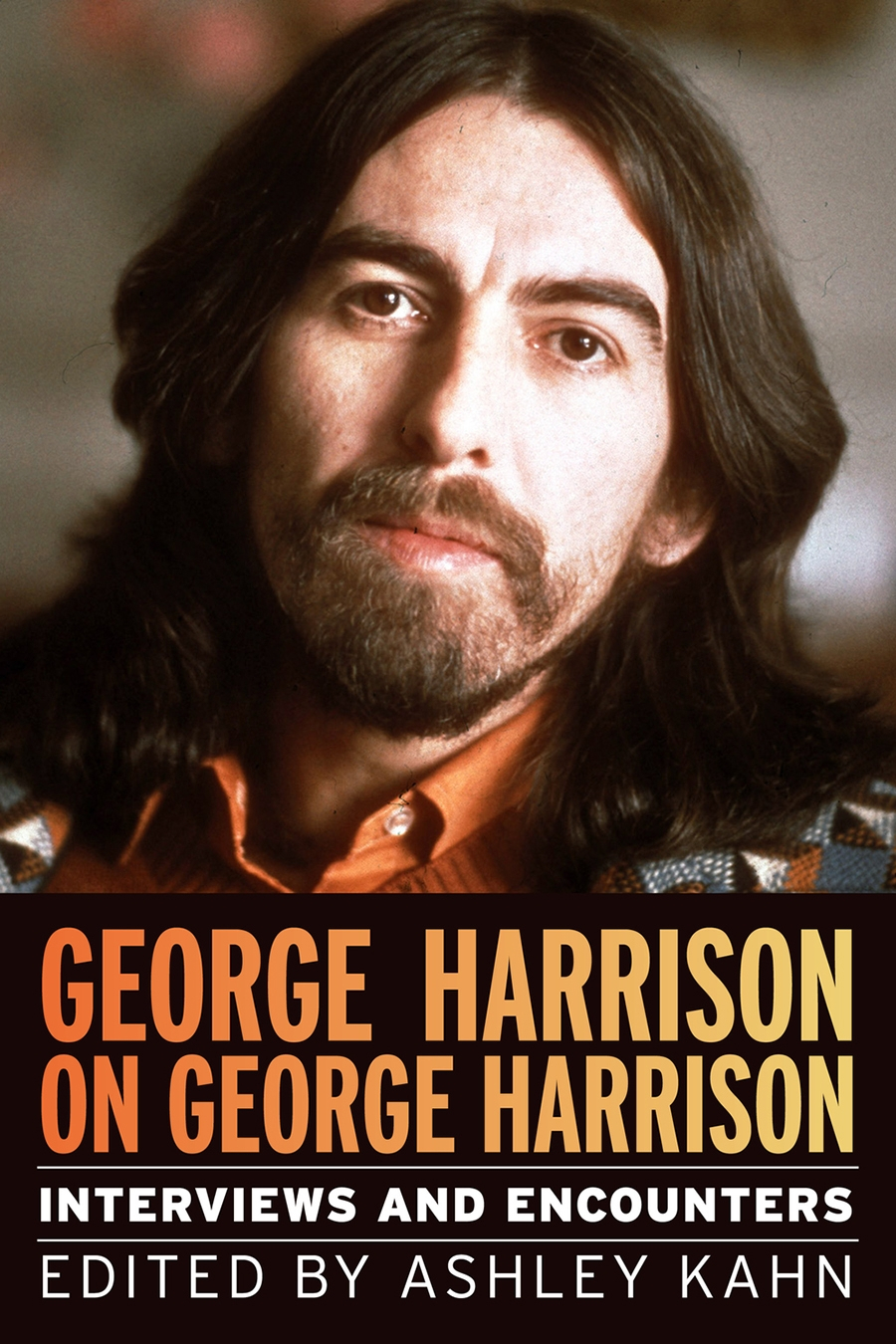 One of the most beautiful coffee-table books, that would make for the perfect companion to the 'Plastic Ono Band' and George Harrison 'Be Here Now' books, is 'Beatlemania: Four Photographers on the Fab Four' (Acc Art Books), edited by Tony Barrell. The four are Terry O'Neill, Norman Parkinson, Michael Ward and Derek Bayes. O'Neill is synonymous with Swinging London, and perhaps the only photographer of that scene as equally well-known is David Bailey. O'Neill always had an affinity for photographing rock royalty. In his snaps here he captures the group recording at Abbey Road studios with George Martin in one part of the book and then out and about in London, performing, appearing on TV and just being cool, hip, mod Beatles elsewhere in the book. Norman Parkinson, an iconic photographer since the 30's and briefly the official photographer of the royal family, captures the fresh-faced young Beatles as ingenues, barely removed from their Liverpool roots. Michael Ward captures the group during the heyday of its Liverpool days, just as Ringo became the group's drummer, after the sacking of Pete Best. His shots of the group working and relaxing at the Cavern Club are priceless. Derek Bayes gets the last word and his candid on-set photos from 'Help!' almost look like they could have been shot for 'A Hard Day's Night'. There are also a handful of photos he shot of them the day they performed 'All You Need Is Love' for the 'Our World' first worldwide television broadcast in history in 1967.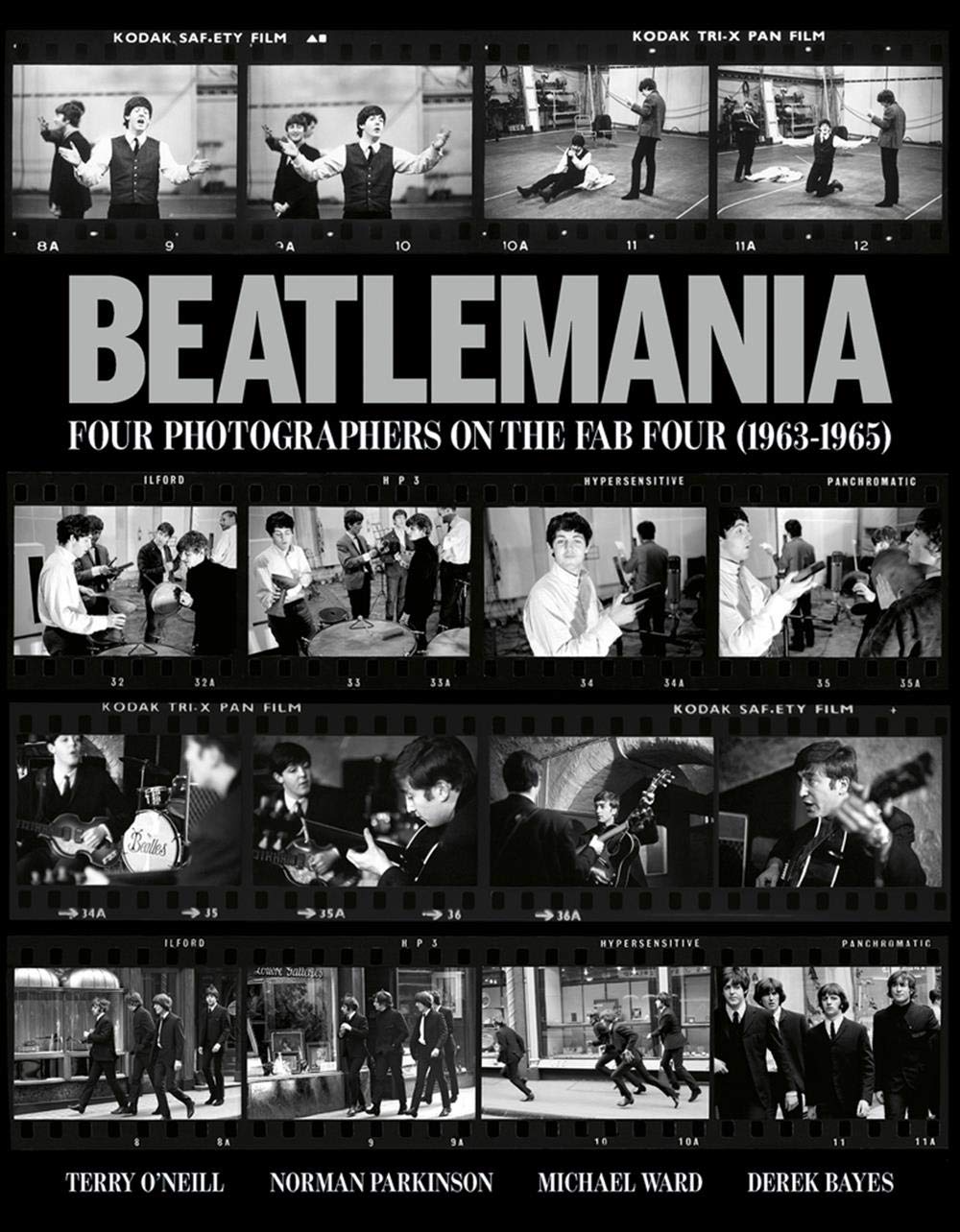 '1-2-3-4: The Beatles in Time' (Farrar, Straus and Giroux), by Craig Brown, is one of the most talked about books on the Beatles this past year. Brown is a British writer who wrote for 'Private Eye' and who wrote a book on Princess Margaret in a similar format and published in 2018 to rave reviews. Rather than simply rehashing the history of the Beatles, he views key moments in the group's history through the prism of the published diaries of often unlikely figures whose paths crossed with the fab four. While some of these stories will be familiar to those well acquainted with the group's history, Brown's cheeky British style, which always maintains a sharp eye on cultural context, makes for often amusing reading, fresh with surprises for hardcore and casual Beatles fans alike.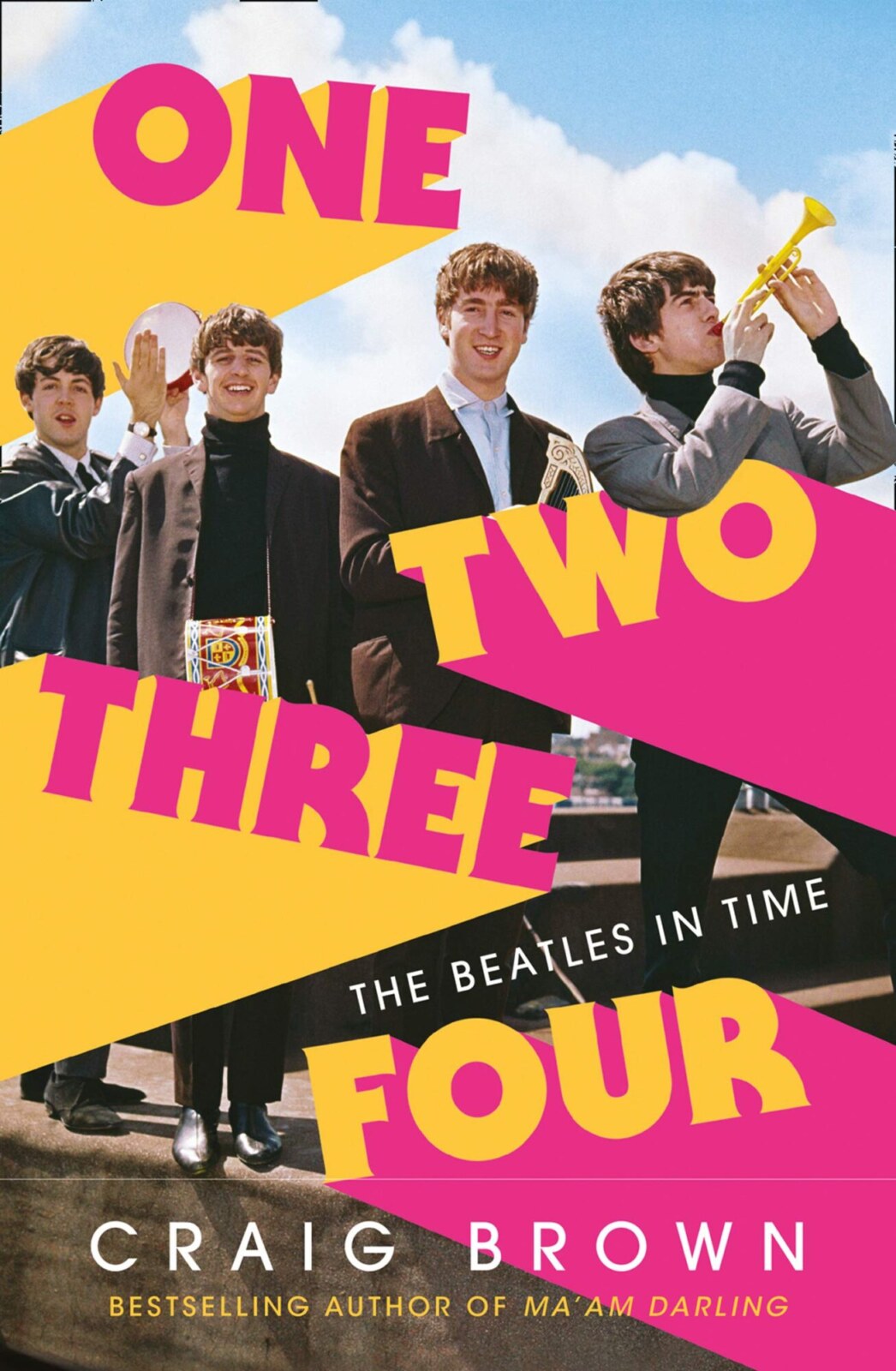 'And in the End: The Last Days of The Beatles' (Thomas Dunne Books), by Ken McNab, examines the end of the Beatles. The book doesn't solely focus on the making of the group's last two albums, 'Let It Be' and 'Abbey Road', which represent the musical end of the group, but also casts a sharp eye on their business dealings, including their publishing company Northern Songs, their Apple Records company and associated businesses and the various behind-the-scenes players, particularly Allen Klein. Like Doug Sulpy's magisterial diary-like recounting of the 'Let It Be' sessions, McNab has chosen a nearly day-by-day blow of the period between January 1969 and December 1969. This time period will always be a rich source for scholars and chroniclers of not just the end of the Beatles, but the end of the 60's, and this work adds greatly to the canon.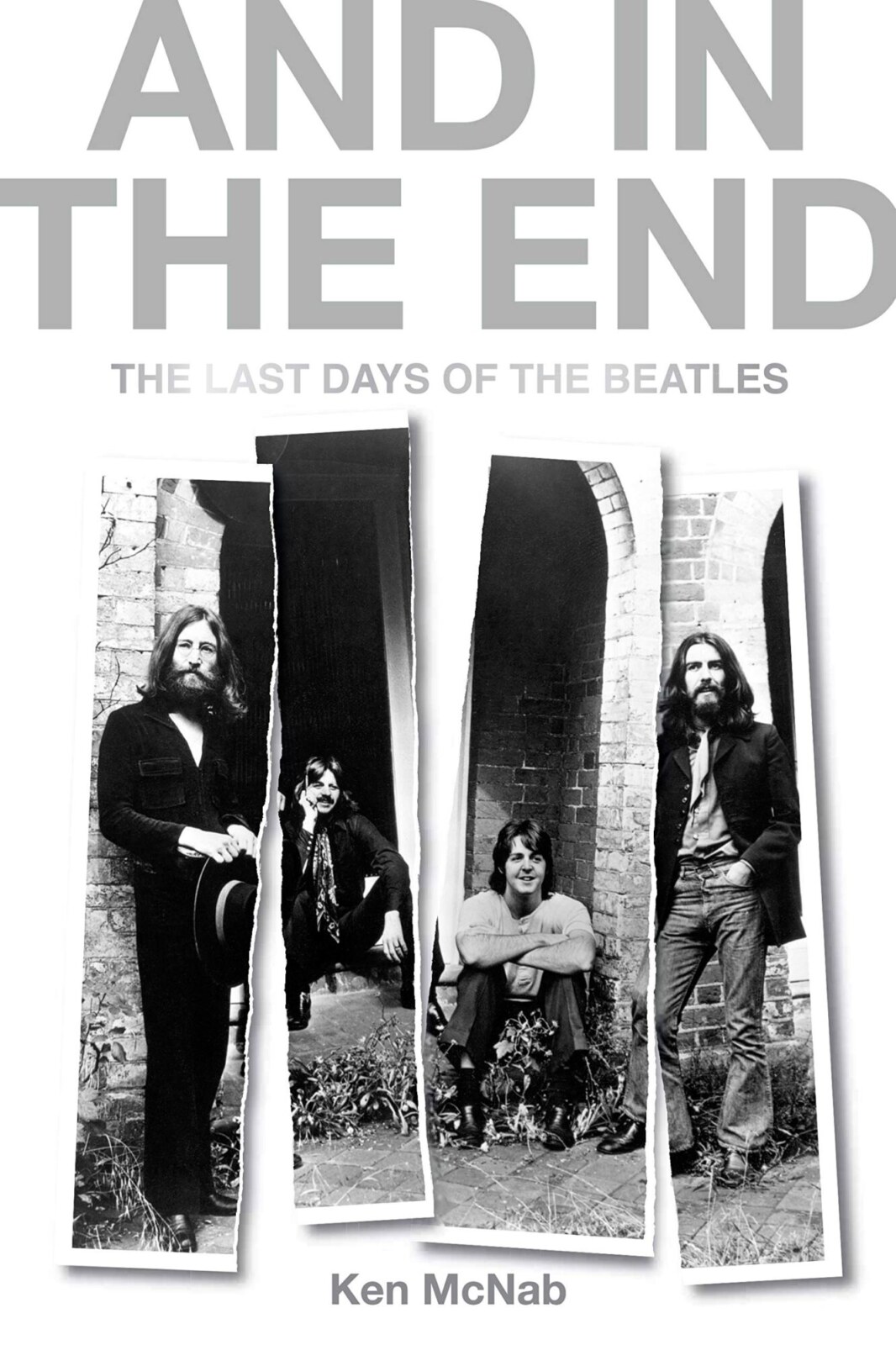 The following are two books that have been out for more than a year, (that I'm just catching up with) that are must-haves for Beatles fans. 'The Beatles: All You Need Is Love (The Complete Story of the Historic Performance)', by Paul Skellett and Simon Weitzman (Flood Gallery Publishing) is a beautiful coffee-table book that relives the historic day when the Beatles performed 'All You Need Is Love' for the entire world as Britain's entry for the first world-wide Our World television broadcast.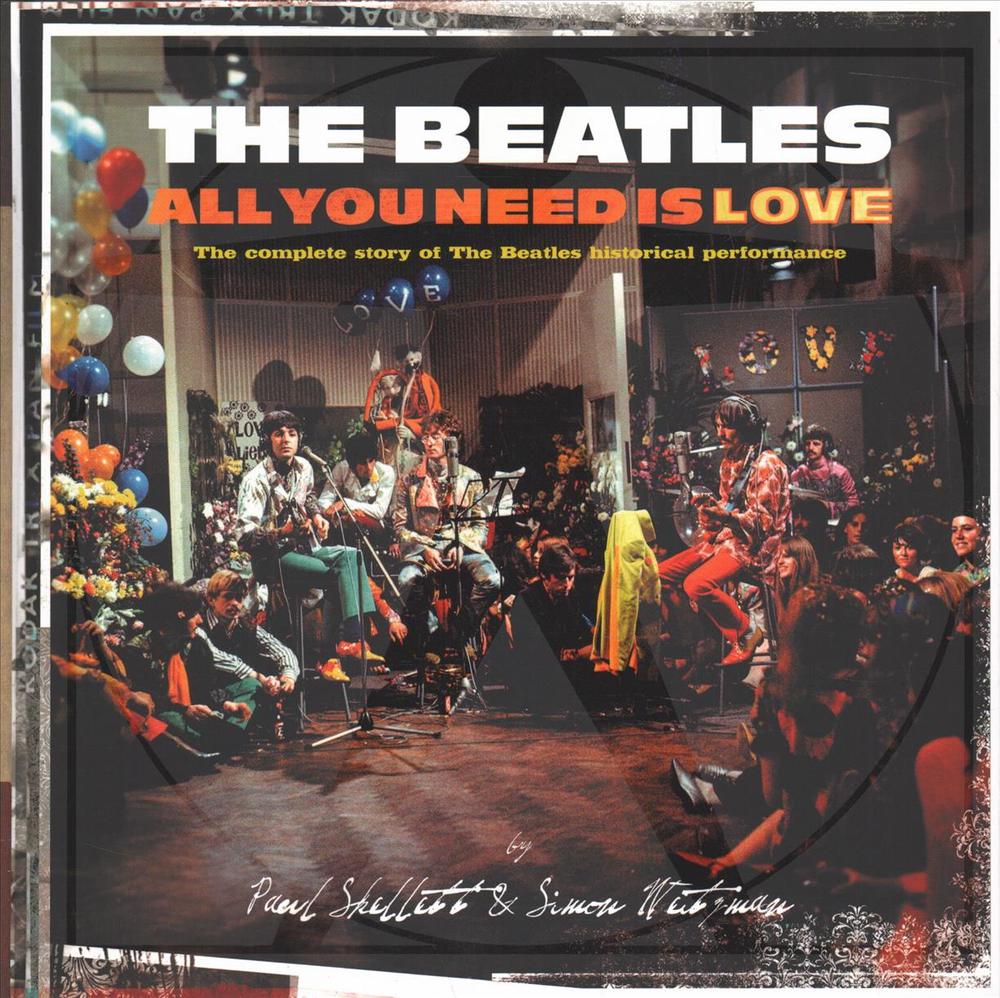 The book places the song and the group within the context of the times (June, 1967), and the moment could easily be considered the zenith of the group's cultural significance. This is a book to go back to again and again and is the definitive text on the subject.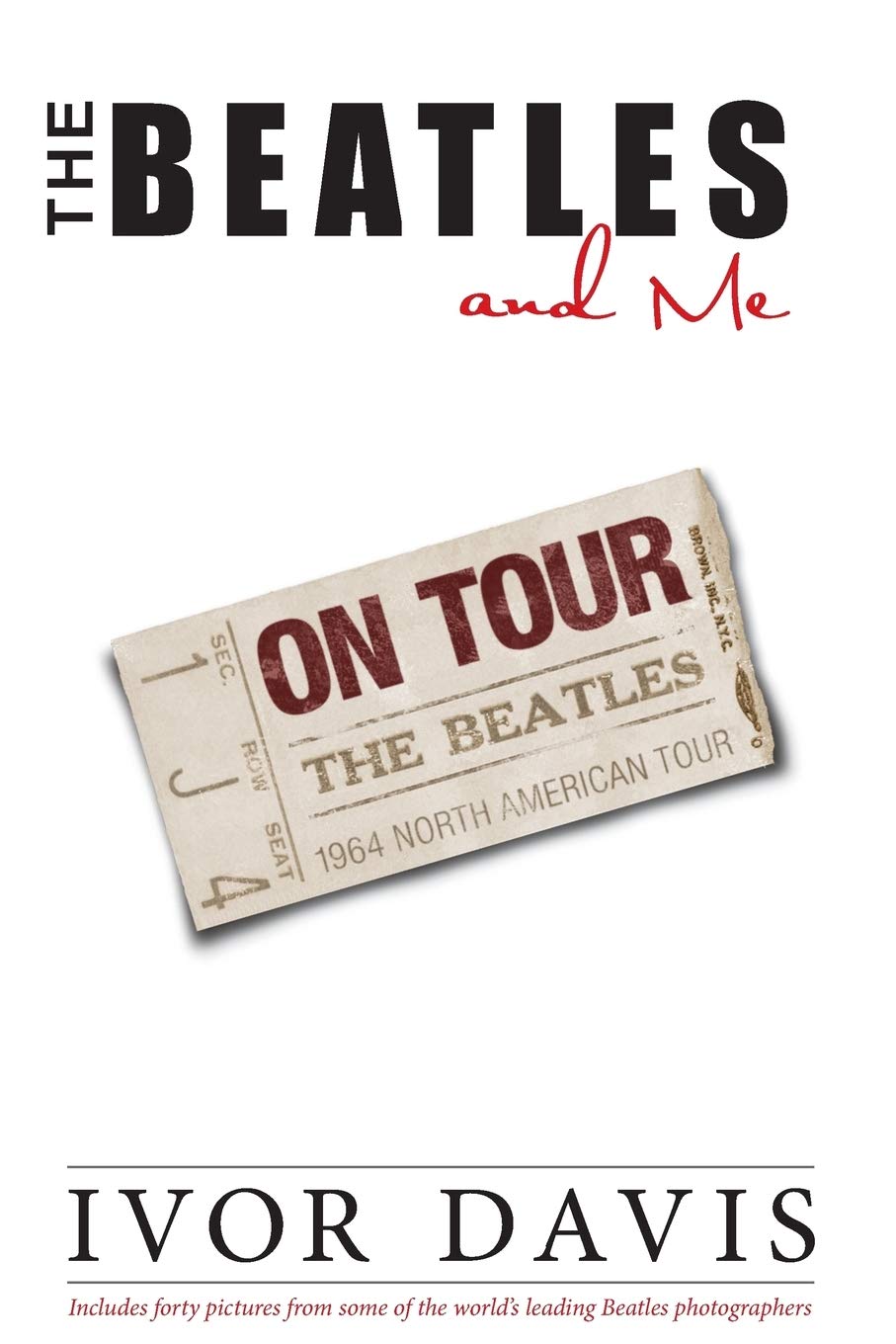 'The Beatles and Me' (Cockney Kid Publishing), by Ivor Davis, chronicles Davis's time as one of the few British reporters to cover the Beatles' 1964 American tour. Davis's cheeky take mixes solid journalism and fresh insights into what it was like to be in the eye of the Beatles bubble when Beatlemania swept America. This book adds greatly to the historical record of the key year in the Beatle explosion.
Steve Matteo