Trapeze – 'Medusa' (1970)
Following the release of their self-titled debut LP in early 1970, lead vocalist/trumpeter John Jones and keyboardist Terry Rowley exited Trapeze. Remaining members, lead guitarist Mel Galley, lead vocalist/bassist/pianist Glenn Hughes and drummer Dave Holland became the definitive version of the band which released two albums, the first of which was November 1970's "Medusa" whose seven tracks included four by Galley and his brother Tom, two by Hughes and one credited to the entire band. In contrast to the group's first album, "Medusa" was the first to feature Trapeze's signature power trio sound.
---
The album opener "Black Cloud" credited to the Galley brothers features a Free "All Right Now" style heavy rock intro and vocals reminiscent of Paul Rogers before the tempo slows and the group settles into a gentler groove, although Galley's Paul Kossoff like guitar remains dominant and he contributes two notable solos. The tune, in edited form, was released as a single although it failed to click with record buyers and did not chart. The album's longest track, a bit over eight minutes, "Jury" is another Galley brothers composition. A gentle intro belies the tracks' heaviness, with the band turning up the heat mid-tune and Galley taking off on a soaring solo which roars over the insistent groove of Holland and Hughes. Hard rock at its best the track offers a Black Sabbath vibe. The band penned "Your Love Is Alright" again brings Free to mind, its repeated riff dominated by Holland's drumming before Galley cuts loose with a solo that runs a full minute. Hughes' vocals howl over Holland's drum bursts and his hi hat riding outro. "Touch My Life" finds the band building a heavy riff while remaining restrained before settling into a comfortable groove and Galley adding another memorable solo. The group employs several false stops before pile driving the song to a close. Hughes' "Seafull" features a melodic intro, the bassist locked into a gentle groove with drummer Holland. Galley' subtly solos twice with Hughes' vocals remaining delicately melodic throughout. The Galley brothers' "You Make Me Wanna Cry" is another melodic rocker featuring relaxed vocals by Hughes. Galley solos effortlessly with bits of feedback added while Hughes and Holland maintain the tune's insistent riff before the guitarist let's go with a feedback drenched second solo. The band returns to its mid-tempo groove with Hughes' gorgeous vocals repeating the tracks' chorus before Galley solos the song out. The title track, composed by Hughes, opens with slide guitar and melodic vocals joining a relaxed tempo until the 1:30 mark when the band shifts into a heavy, driving riff. Galley's chugging guitar leads the way as Holland pounds out the beat. At 2:45 Galley contributes a short solo leading to a tempo change with Hughes' delicate vocals to the fore, the insistent riff building to a feedback filled crescendo, a perfect ending for a most intriguing album.
Disc two begins the bonus material with stereo and mono edits of "Black Cloud" in its single version. Less than half the length of the album cut at only a bit more than two and a half minutes the tune maintains its heavy bass and driving drum groove, Galley's restrained guitar and Hughes' vocals bringing Free's "Fire And Water" era to mind. The single which includes an abbreviated guitar solo could easily have been a hit. Next up are two takes from a BBC Radio "Pop Workshop" performance on 1 July 1970. "Medusa" features a gentle acoustic slide guitar intro, before getting heavy a bit over a minute in with thundering bass, pounding drums and turned up guitar, Hughes' gorgeous vocals joined by a chugging Galley riff. A tempo change returns the song to its gentle intro sound, then the tune heats back up for its final thirty seconds, racing to the finish. "Makes You Wanna Cry" offers a Move-like melody, heavy, but with gentle vocals from Hughes. Galley's solo is restrained while Hughes' bass thunders yet Holland isn't as aggressive as usual on drums, a most interesting variation on the tune. The disc closes with six tracks taken from a March 1971 performance at Colden Hall in Flushing, NY. "Black Cloud" is heavier than the LP version, with Hughes' vocals and the band's arrangement again reminiscent of Free. Galley's guitar is restrained until he solos over the top of the heavy groove. An extended, nearly eleven minute, take on "Jury" begins gently with melodic vocals and controlled guitar before the band, especially Hughes' bass turns heavy, giving the song a Uriah Heep like feel. Five minutes in Galley cuts loose with a fiery solo before Hughes takes a solo on bass. A tempo change around the eight minute mark slows the pace nicely, Galley's guitar crisp and clear before he lights things up a minute later, playing the song out with feedback. The band offers a much shorter, seven minute, run through of "Touch My Life" which features nice tempo changes with Galley's guitar restrained, with Hughes' vocals to the fore, much mellower than the take on "Medusa" despite closing with the sound building to crescendo level. The eight and a half minute "Seafull" performance is heavy, with Galley soloing from the outset as his guitar roars with Hughes' bass roaring as well. Holland keeps perfect time as Galley lets fly with a string bending solo at 3:30, but he reigns it in quickly, a wonderful mix of heavy and melodic rock. Another solo at 5:00 by Galley roars and bellows but is matched by Hughes' bass, the latter offering gorgeous vocals as Galley solos the song out. A spirited take on "Your Love Is Alright" features Galley and Hughes on fire from the outset, the band settling into a heavy groove while Galley's guitar roams freely. A six and a half minute version of "Medusa" features a gorgeous intro of Galley's guitar and Hughes' vocals. At 1:30 the band turns up the volume with chugging guitar leading to the main riff. Hughes and Holland are locked in tightly as Galley solos three minutes in, spraying notes upon notes as the riff builds, before the tempo slows at 4:30, menacingly hanging then returning to full bore as the volume builds to a furious level as the song and show draw to a close.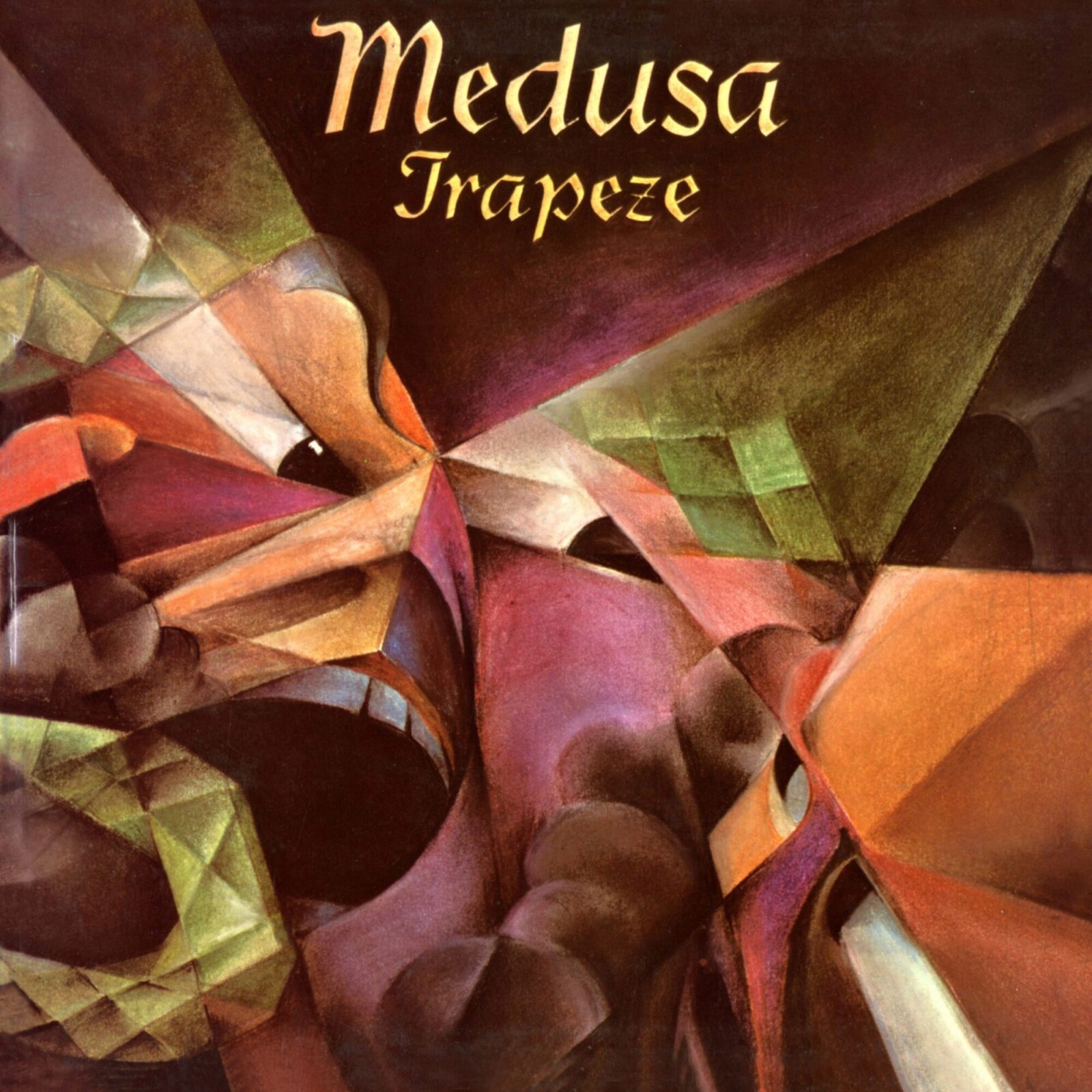 Disc three features five live tracks taken from 1971 gigs. Hughes introduces "Black Cloud" as the single from "Medusa" while he warms up the crowd. Holland and Hughes build the song's heavy groove with Galley standing at the ready unleashing a swirling solo mid-tune, Holland keeping time as Hughes' bass thunders. An eleven minute "Jury" opens with delicate Hughes vocals, the pace quickening as Hughes and Holland lay down a heavy beat before Galley revs up and builds the riff with Holland riding his hi hats. At 4:30 Galley rips a solo that soars over the rhythm section and stokes the tune's flames. Hughes takes a bass solo and the tempo slows, then Galley turns up the heat and Hughes and Holland are off to the races playing the song out, joined by Galley's feedback laden solo. Hughes introduces "Way Back To The Bones" as a brand new tune, featuring an insistent beat with Holland pounding his kit. Galley sets off on an extended solo, a real string bender, then returns to the basic riff as Holland and Hughes drive the song home. A nine minute version of "Touch My Life" features a heavy groove courtesy of Holland and Hughes with Galley contributing a mind blowing solo before the song returns to the heavy groove, Galley's guitar lies in wait, his lead line rumbles, spewing feedback as the band, in unison, builds the sound and the song races to a fiery, furious close. An extended take on "Medusa" runs nearly eight minutes, opening with delicate Galley guitar and gorgeous Hughes vocals, but soon enough the volume goes to ten and the band lets their hair hang down. The heavy groove leaves room for Galley to roam as he solos at 3:00 and sets the house on fire, then reigns it in as the tempo slows and volume drops with Hughes' gorgeous voice moving to the fore, but by 5:15 the band is roaring again with Galley's riff setting the pace. Never the showboat he plays with the team which builds the sound to near crescendo as they bring the tune and show, as well as the box set to a close.
The three disc "Medusa" comes in a fold out digipak and features a large poster of an April 28, 1970 Fort Smith Municipal Auditorium show, with an informative essay by Malcolm Dome on the reverse side. The album sounds better than ever thanks to the mastering job of Andy Pearce and Matt Wortham at Wired Masters. The second installment of Esoteric Records' Trapeze reissue series, this, the definitive edition of "Medusa" and will be of great interest to fans of the band and 70's rock and comes most highly recommended.
Kevin Rathert
---
Trapeze – Medusa (Esoteric Records, 1970/2020 reissue)