Prana Crafter – 'MorphoMystic' (2020)
The enigmatic William Sol creates mystical, organic experiences drawn from frequent nature walks through the woodlands near his home in Washington State. So the title of his latest should come as no surprise to frequent flyers along his astral plane. We praised previous releases No Ear To Ear (his 2020 split LP with ragenap) and the last year's MindStream Blessing (Cardinal Fuzz/Eiderdown), and fans of those releases will find much to enjoy on his new outing.
---
The same tasty finger picking, hypnotic synthy swaggers, and communes with nature sounds of the Pacific Northwest imbue each track, from the opening buzz (literally and figuratively) of the soul-searching 'Rebirth In The Mosslands' to the ecological invitation to put our 'Ears To The Earth' and feel the humming, flowing energy take hold of your own inner mystical highways.
The mellow end of the krautrock spectrum (e.g., Tangerine Dream, Cluster) is at the heart of the free-flowing 'Pyramid Peak', which courses through your brain like mercury in your veins, burning its DNA into your grey matter for frequent revisits long after the LP is back in its sleeve. Don't be alarmed by those small furry animals grooving with a pict throughout, they're just there to keep your mind open to the possibilities that all may not be as it seems in these mysterious woods inside Sol's mind.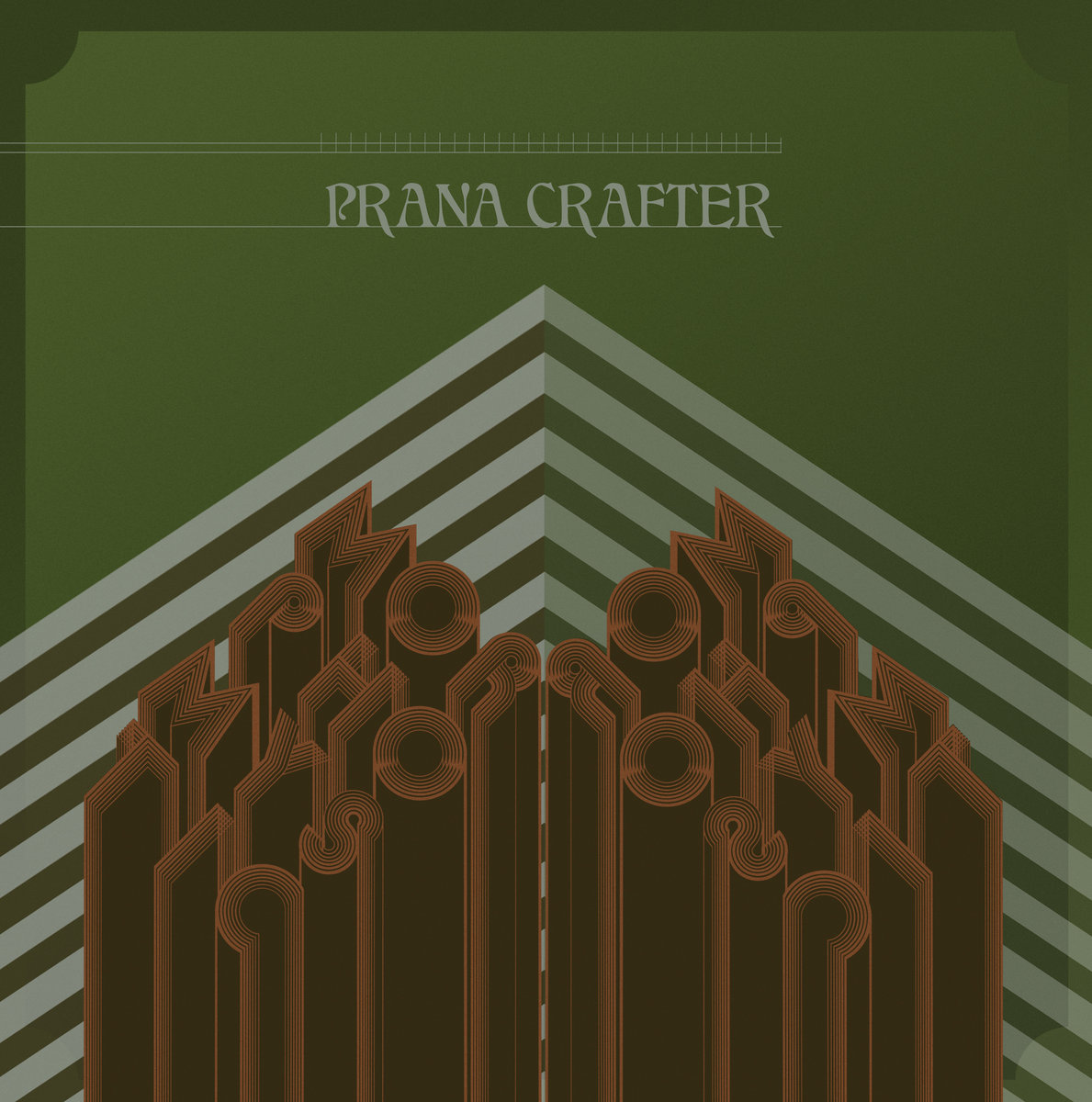 'Chalice Of The Fungal Sage' is a bit more aggressive, akin to the wilder guitar scratchings of Ben Chasny (Six Organs Of Admittance) and Nick Saloman (Bevis Frond) and is in keeping with Sol's acknowledged influence of Jimi Hendrix (it is perhaps no coincidence that the album was released on the 50th anniversary of Hendrix's death!). The tongue-in-cheek 'A Path Is Where You Make It' is the perfect metaphor for Sol's improvisational forays into out-of-body musical experimentation, and the soothing, Garcia-esque picking of 'Starlight, Sing Us A Lullaby' brings another impressive release in the Prana Crafter canon to a fitting finale.
Jeff Penczak
---
Prana Crafter – 'MorphoMystic' (Released 18 September 2020 on Cardinal Fuzz/Feeding Tube Records)