Prana Crafter/ragenap – 'No Ear To Hear' (2020)
William Sol (aka Prana Crafter) and Joel Berk (aka ragenap [sic]) each recorded their respective 19-minute sidelong improvisational jam on 24 September 2019 in tribute to Grateful Dead lyricist Robert Hunter who had died the night before.
---
Prana Crafter's 'Beggar's Tomb' envelops the listener in Sol's typically atmospheric ambient overcoat. Floating in a dreamscape of cumulous clouds, flickering electronics, and subtly hypnotic guitar lines, we pass through the creaking doors of deliverance from this mortal coil in a contemplative, navelgazing mood. Peace and calm waters flow across the synapses of time and space, alleviating anxiety as Sol's deliberate soloing carefully navigates all obstacles to achieving inner tranquility and acceptance of life's ultimate endgame.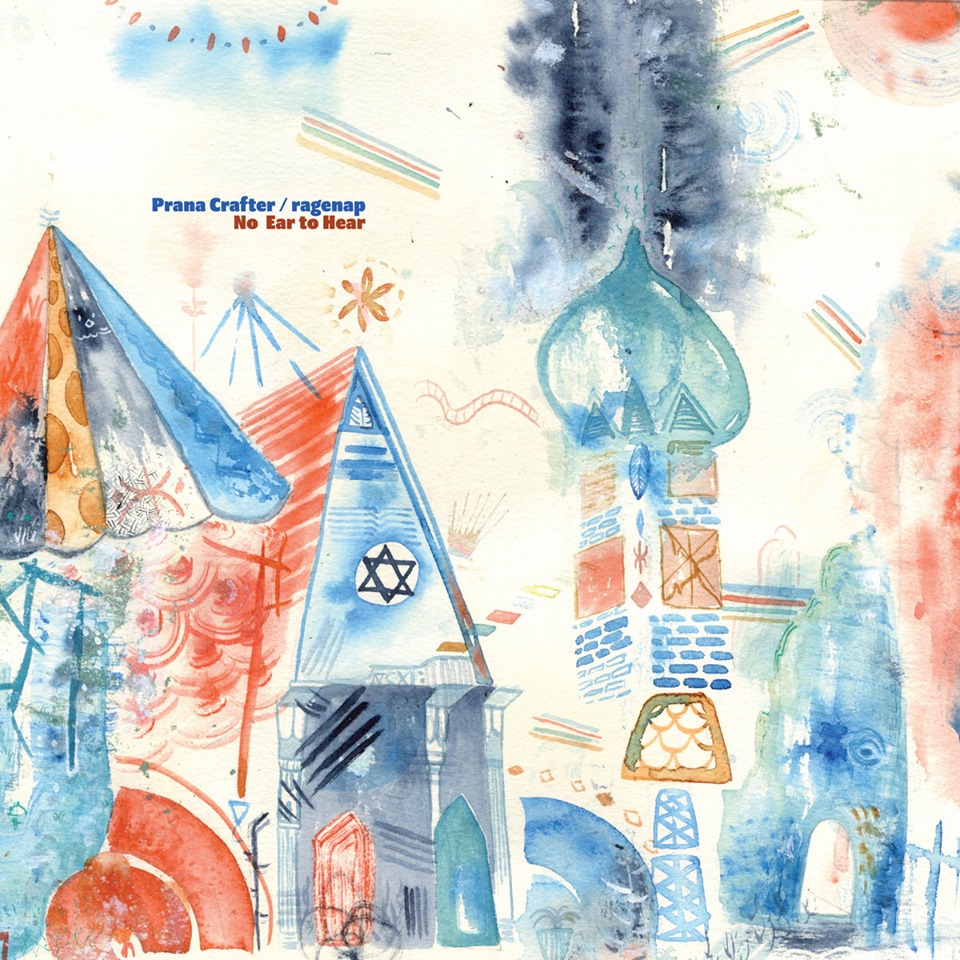 ragenap's [sic] similarly reflective mood piece 'Nightfall' hums and strums its way into our inner being, capturing that emotional heartbreak once experiences when learning of a loved one's passing to another plane of existence. Berk builds another envelope of sound around an hypnotically-induced musical wind chime of guitar histrionics that replicate the sound of church bells ushering the soul of a faithfully departed friend heavenward to a final resting place in the stars.
The album is a fitting tribute to a cherished inspiration that touched each of the guitarist's lives, as they will touch yours.
– Jeff Penczak
---
Prana Crafter/ragenap – 'No Ear To Hear' (Split LP released on Cardinal Fuzz | Centripetal Force, 2020)