Peter Michael Hamel interview
Peter Michael Hamel is a German composer. His works have been associated with New World Music movement. In 1970, he founded Between, an international group dedicated to improvisational music with whom he made six records and in 1978 in Munich, he founded the Freies Musikzentrum, an institute for musical education and therapy.
---
"I was improvising on the piano from the very beginning."
Where and when did you grow up? Was music a big part of your family life since your Father was film director?
I grew up in Munich from 1947 until 1959. I went to archiepiscopal gymnasium at St Bernhard, Rastatt from 1959 to 1964. My Father film and theatre director, actor and author also singing very well. My mother Gisela was actress and costume designer. My grandma's sister was famous Amalie Jensen-Pletsch who studied piano with the last Clara Schumann disciple Uzielli in Leipzig
before the First World War. She was my first piano teacher when I was five years old. I composed music for my father's films, as well as stage music, already when I was a boy.
What were your first musical involvements?
That would be singing. Solo and choir, playing piano, violin and later cello and horn. I was improvising on the piano from the very beginning.
You studied musical composition, psychology and sociology in Munich and Berlin with teachers including Günter Bialas and Carl Dahlhaus. Your work is associated with a minimalist style of composition. Would you like to talk a bit about your background and influences?
I don't like the term "minimal". (Statement of my friend Terry Riley: "My Music is maximal Music!")
I loved Debussy, Bartók and Messiaen. I went through the whole modern music styles: from late romantic, 12 tone, serialism, experimental jazz, … It was a great experience. I saw Coltrane live in Baden Baden beginning of the sixties. ("Jazz gehört und gesehen" | SWF, Joachim-Ernst Berendt). I also met Mal Waldron as piano teacher. On the other side: church music, Gregorian chant, Monteverdi, until Bruckner influenced me.
"I became acquainted very early to live electronic music and code developing with the PPG Wave Computer."
One of your very first involvements was a project you worked with Josef Anton Riedl. You can be heard on Komposition Für Konkrete Und Elektronische Klänge / Tonbänder Und Für Verschiedene Instrumente Und Stimmen / Live Nr. 4 III. It's a 6 LP long box set. Would you like to share a few words about this involvement?
Josef Anton Riedl has been very important for me. I became his assistant during music festival "Spielstrasse" at Olympic Games Munich 1972. Through him I met John Cage, Morton Feldman, Luc Ferrari, Mauricio Kagel and Karlheinz Stockhausen. Including free jazz with Don Cherry, spontaneous Improvisation with Nuova Consonanca and Musica Elettronica Viva. Donaueschingen music festival witness a world premiere of György Ligeti's 'Atmospheres' in 1961. (Later I became his successor on the Chair for composition Hochschule für Musik und Theater Hamburg (1997-2012). Through Riedl and Ulrich Kraus I became acquainted very early to live electronic music and code developing with the PPG Wave Computer. Soon I added drones to the "Chaotic Actions" of Riedl's Music.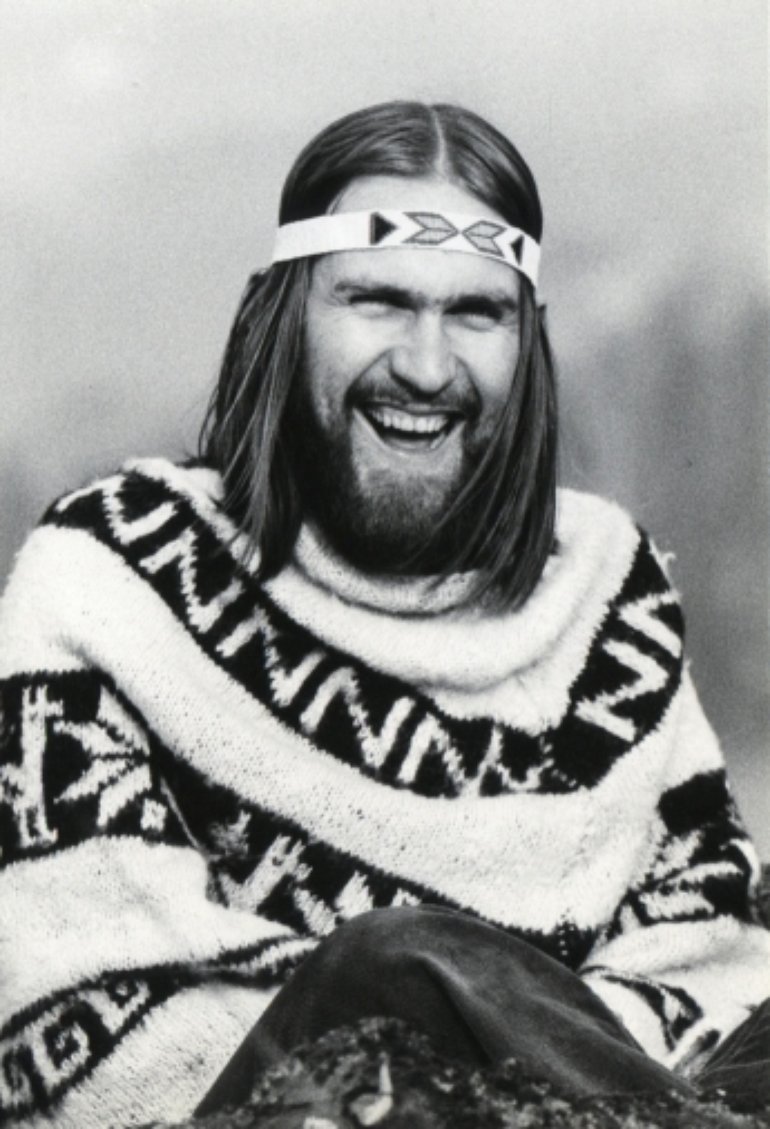 Can you elaborate the formation of Between?
In 1967 I met Roberto Détree, guitar player from Argentina. He also worked as instrument builder. Two years later in 1969, I met Robert Eliscu, from USA. He was a solo oboist of the Munich philharmonics. His nickname was "Telemann in India". In 1970 I meet Cotch Black from the USA. He was a conga player. Together with my friend Ulrich Stranz (1946-2004) on violin and viola who went to the same school and had the same composition teachers Bialas and Büchtger, we all sat together one early morning and played together without a script, without chords or changes, without preconcepts. What happens without intention? Let it happen whatever happens next. We called this Syn. We stuck "Bach Between All Chairs", so the name "Between" has been born.
Your first LP Einstieg was released on Wergo Records in 1971. What was the concept behind this beautiful album that combined classical and ethnic music?
The result was very avant-garde. Between all chairs, between jazz, classical, ethno etc. It was a form of freedom. Then we recorded little pieces to appear on the Radio instead of 20 minutes statements of sounds. The publisher/producer wanted that; Peter Hanser-Strecker, Schott's Soehne, Mainz, Wergo.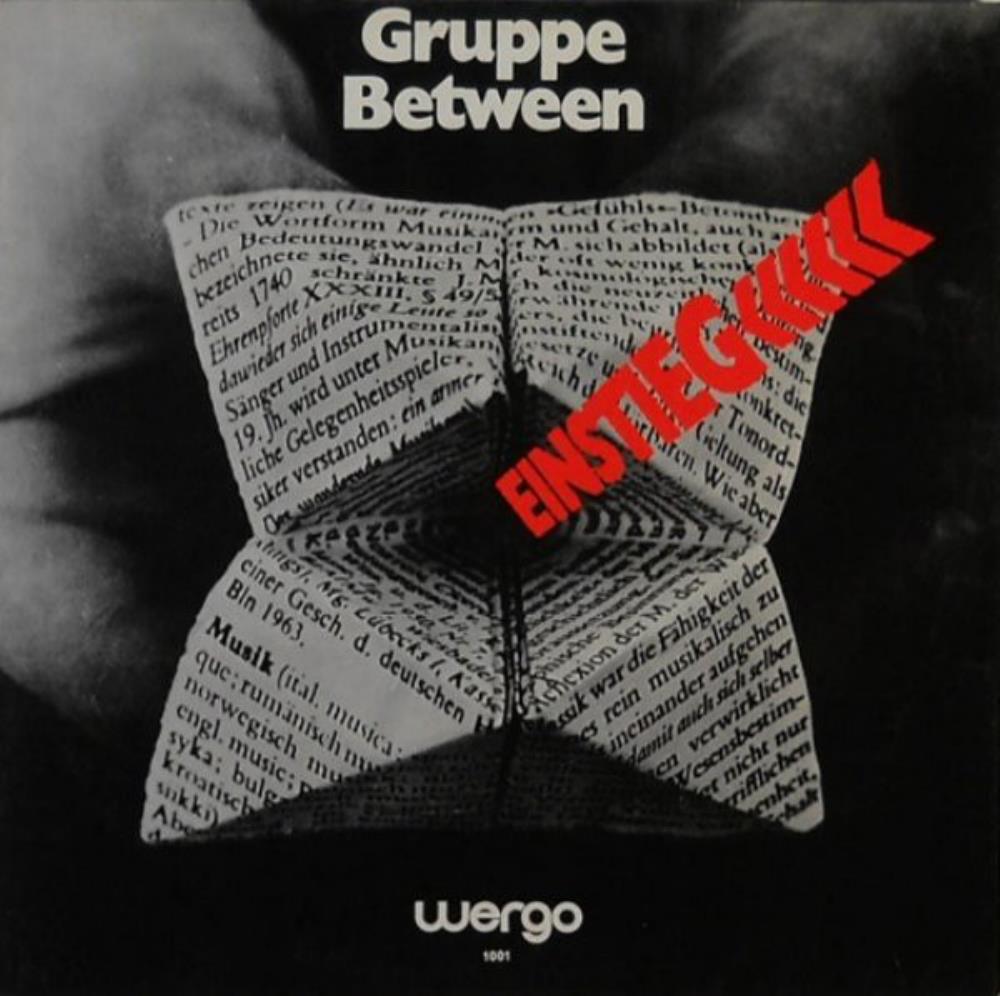 One of your most interesting pieces is your album titled Hamel from 1972 and The Voice of Silence which followed a year later. What are some of the strongest memories from working on these two albums?
I remember preparing piano solo and electric organ Solina (dubbing more channel productions). My strongest memories are my Solina electric organ playing during my only acid experience. And recording "Voice of Silence" in the hall of the Munich music academy in the presence of Carl Orff in May 1973.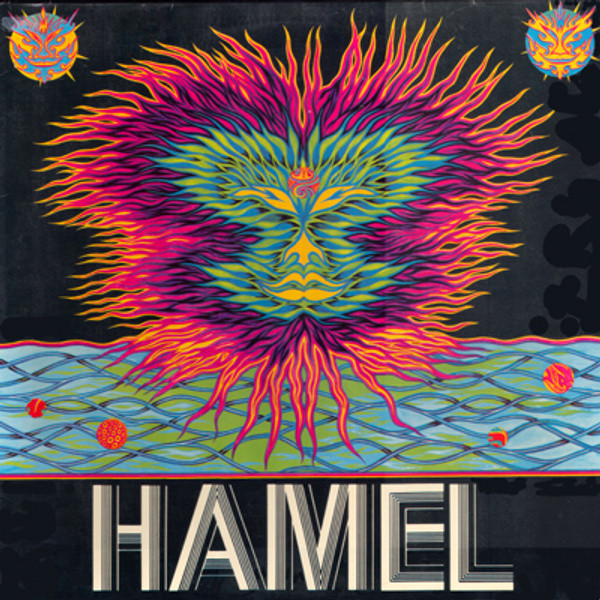 How would you compare it to Between albums?
Group improvisation versus solo improvisation. Between never has been "my" music, but "our" music!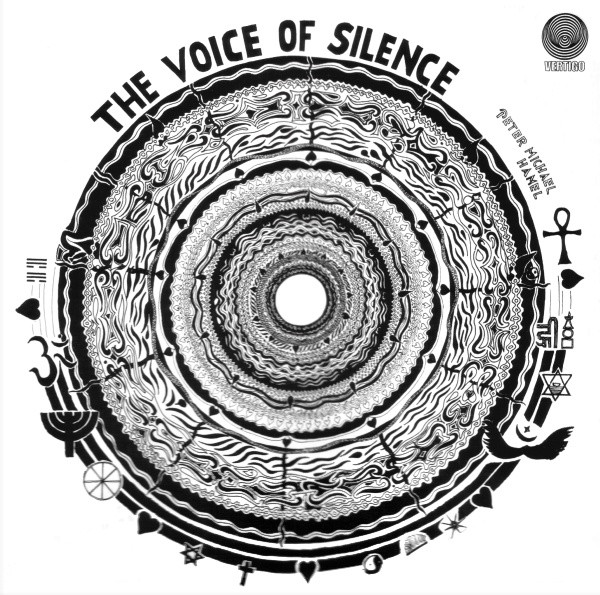 Would you like to comment on your playing technique? 
Let it play. Looking at your fingers which are playing without intention.
How did you get signed to Vertigo Records?
Through Peter Hanser-Strecker. Together with Agitation Free we came in contact with Jimmy Beuks from Vertigo.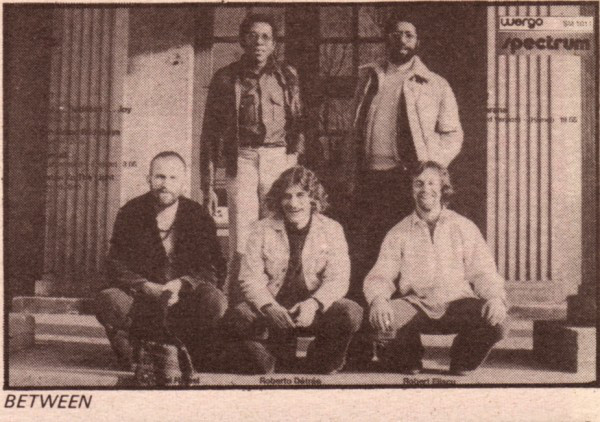 And the Waters Opened by Between followed. Where did you record it? What kind of equipment did you use and who was the producer? How many hours did you spend in the studio?
It was recorded in the Munich Musikhochschule hall. It begin with Detrées self built instrument (by coincidence). Duru Omson has been in Munich for 2 days coming from Amsterdam. It's the most "Indian" record and it took two days of recording and many days for editing with genius recording master Ulrich Kraus.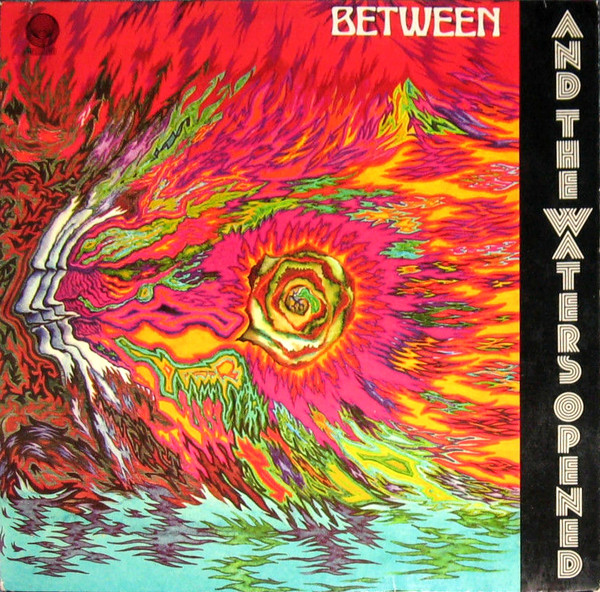 It's one of the most beautiful pieces of music together with the release of  Dharana, recorded in Westberlin spring 1973.
Dharana title taken from Sanskrit: contemplation. First version soloist (me) and orchestra plus electronic drone, preproduced with Ulrich Kraus. It premiered in West Berlin 1972. RSO Symphony orchestra with Michel Tabachnik conducting.
Second version of the premiere was group Between and orchestra plus drone. It has been premiered in October 1973 at Donaueschingen by SWF symphonic orchestra. Ernest Bour conducting.
Here's a link to KPFA/PM Radio show from December 1973, Hilversum, Berkeley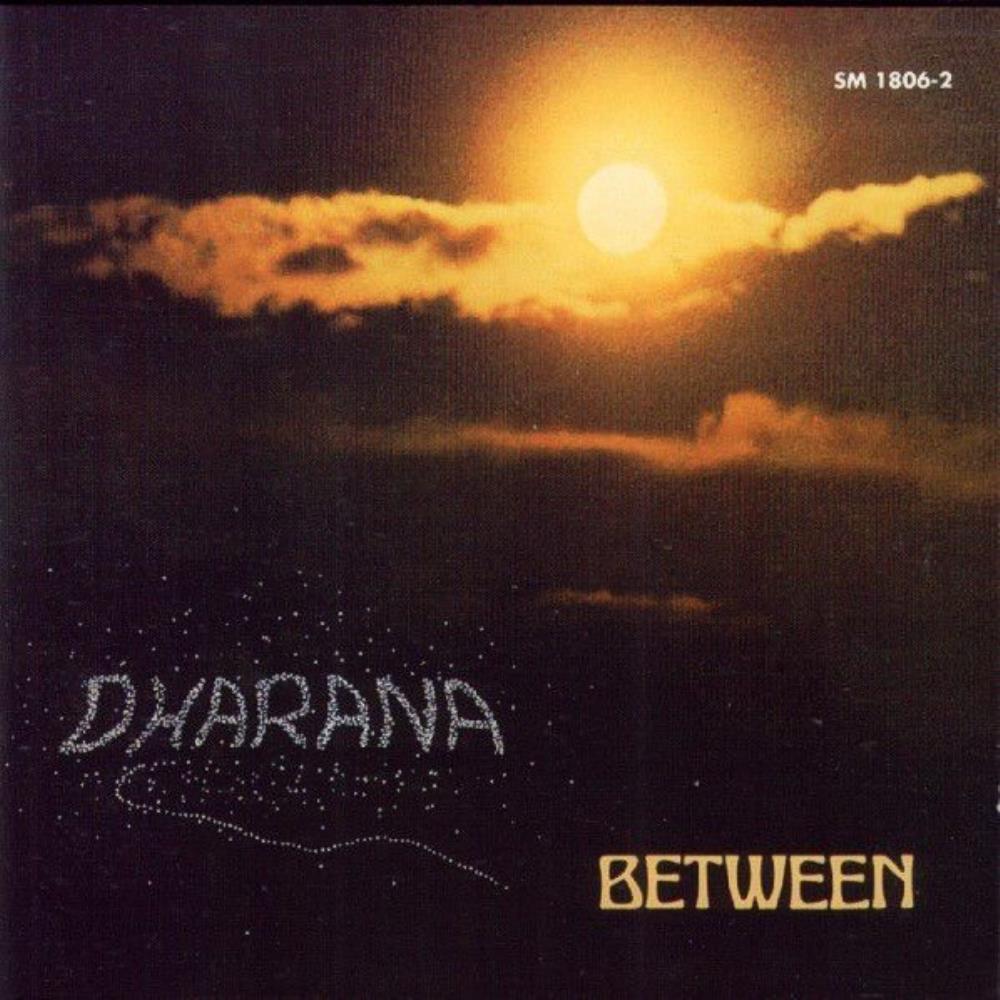 Third version was shortened for the Dharana release. Wonderful oboe played by Robert Eliscu!
Has your musical approach changed over the years?
I have been between composing and improvising all the time. Into avantgarde and out, into new age and out, into serious classical music establishment and out, into rock (Embryo) and out, into meditative music and out, into light music and out, into complexity and out and into simplicity and out.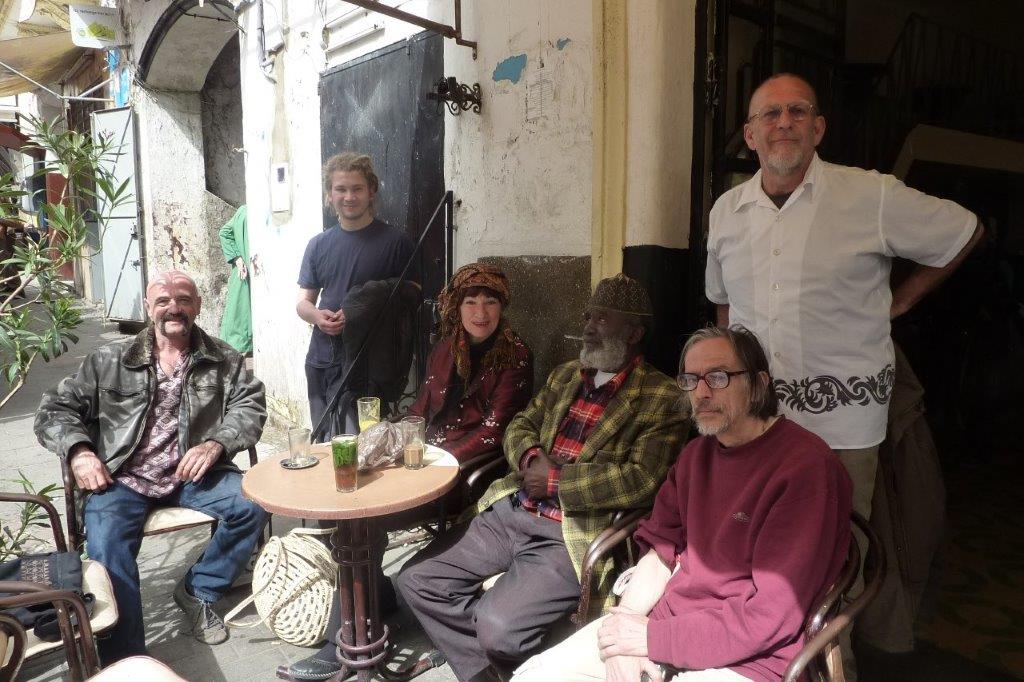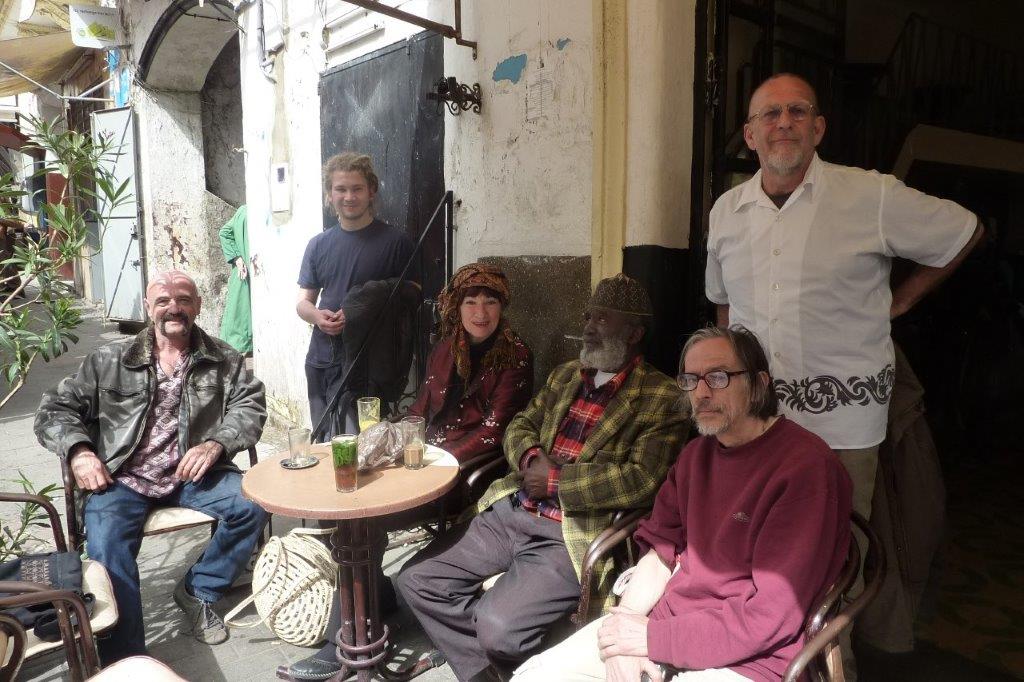 No publisher, no critic, no musicologist could stand that. In Germany they like to categorize in which case do you belong.
My philosophy is going beyond styles to get into the whole music, which is not to be put in drawers!!!
Would it be possible for you to explain your interest in eastern culture and its impact on your work as a composer? Are you always inspired by visiting different cultures?
I was invited by my maternal uncle to come to Istanbul in summer 1964. He was teaching in German school there. I remember there was a festival with traditional Arabic sufi dance, Iran's Dastgah, Iraq's Maqam and Indian raga.
I looked for the common source: the drone, the mode.
I traveled to India many times and had many teachers. Pandit Patekar, Ustad Imrat Khan, Pandit Sankha Chatterjee, Pandit Ram Narayan, Srimati Subbhulaksmi and "Dagar Brothers".
In 2010 I traveled to Morocco with my son Johnny who is a member of Embryo. We played in Al Andaluz style and meeting the Gnawa. And in 2011 I traveled to China. Tsing Tao Chingdao meeting Taoism and Xi'an old Emperor city to study taoist ritual music.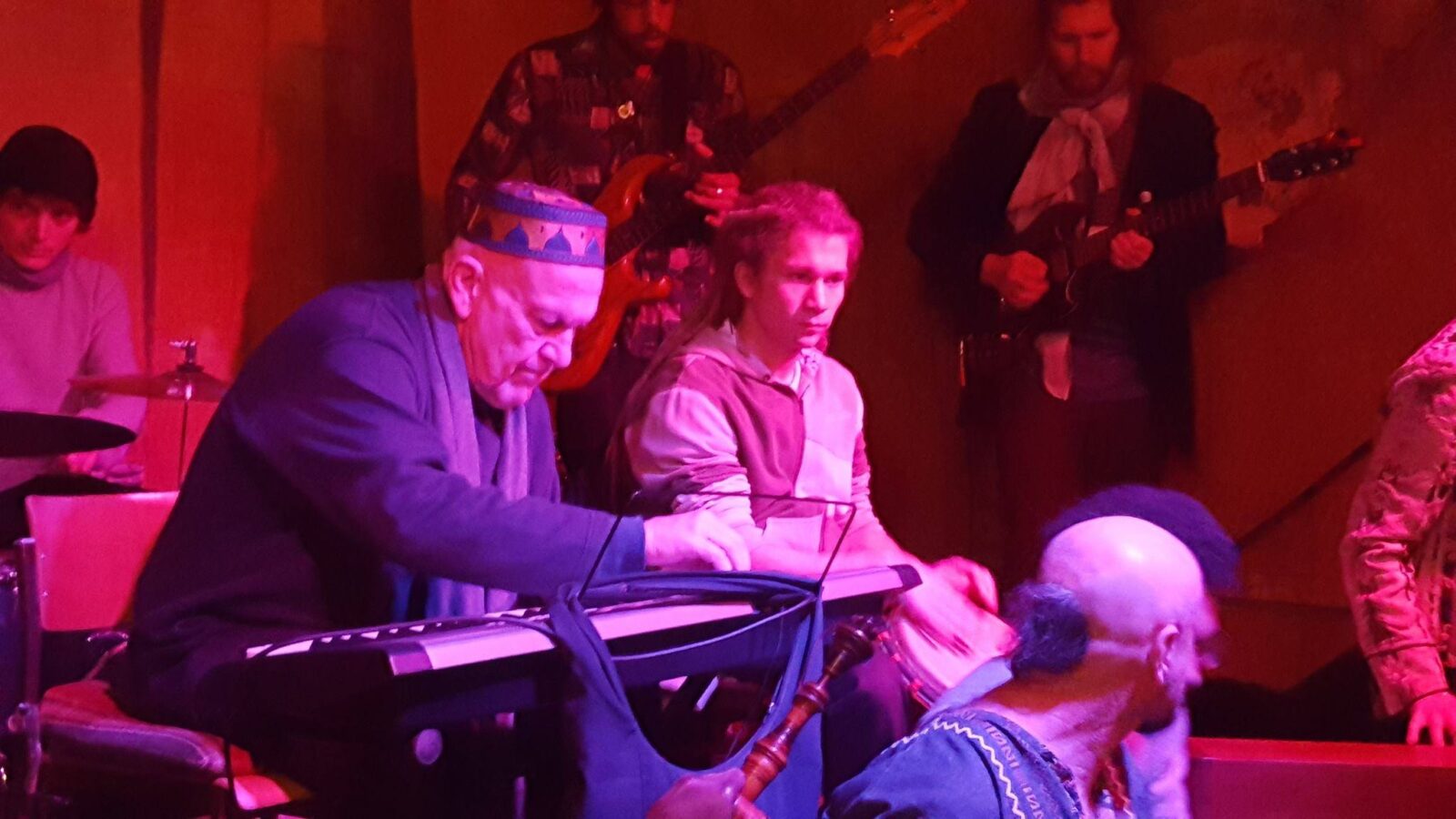 As I boy I wanted to become a catholic priest/Franciscan monk, then I left the church, fighting for a peaceful socialism, then I met the Indian saint Sri Sri Ananda Mayi Ma and I "became" a Buddhist monk, met the spiritual teachers of His Holiness The Dalai Lama, met Sufi teachers and finally I am living like a taoist hermit in my retreat on Ibiza. Right now I can't go there.
I have been a professor and have five children:
Marie, 36 forensic psychology
Felix, 30 manages our land in Andaluz
Johnny, 28 percussionist
Michael, 23 studies Multimedia Art in Salzburg
and Josephine, 16 plays the piano and composes
My wife works as a nurse and currently goes through a lot of trouble because of Covid-19.
Is there a lot of unreleased material?
Not much. My complete musical work is in the Bavarian State Library.
You also collaborated with some Kollektiv Rote Rübe, Agitation Free, Embryo, and many others. You were probably well connected with other people and bands interested in counterculture. Was there any particular German band that you enjoyed and find interesting?
Yes, most of them who you mentioned were interesting.
How important is improvisation for you?
It's very important!
Is your material set in stone by the time you record, or is it an ever-evolving process?
It's ever evolving.
Do you have ideas that refuse to step through the door with you? And what do you do with those sketches?
Fundamentalism.
Do you find yourself to be a perfectionist, in control, or do your ideas lead you, taking on a life of their own?
The latter.
What currently occupies your life? Any future projects we should expect?
"Near Death Experiences" (title of my 4th Symphony). Freedom of art and not catching a corona virus.
Let's end this interview with some of your favourite albums. Have you found something new lately you would like to recommend to our readers?
Bela Bartók's 2nd violin concerto with Isaac Stern, Bernstein conducting from 1958. And Brian Eno and Jon Hassell: Fourth World, Vol. 1: Possible Musics (1980)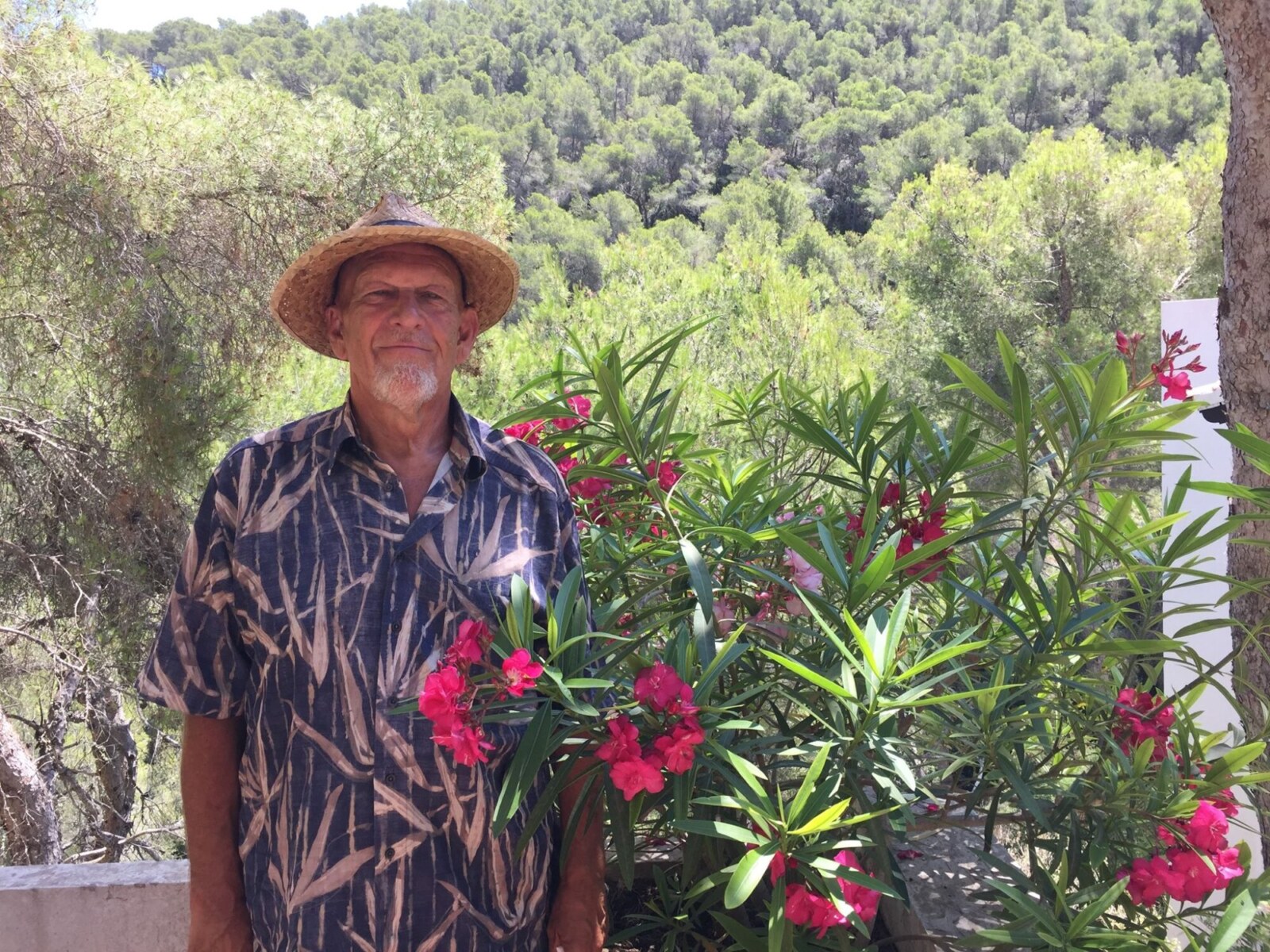 Thank you for taking your time. Last word is yours.
I won a prestigious music prizes. Many thanks. Peter
– Klemen Breznikar
---
Peter Michael Hamel Official Website