'aisle of light' by glass parallels
Exclusive interview and stream of 'aisle of light' by solo project of Oakland-based composer Justin Pinkerton.
---
Justin Pinkerton is an Oakland-based composer, multi-instrumentalist, audio engineer and DJ. He has recorded and performed extensively over the past 20 years with such bands as Planes of Satori, The Roots of Orchis, Eyes, The Finches, Moholy Nagy and such artists as Rafter Roberts and Scott Pinkmountain. His wide range of instrumental abilities and compositional experience along with his broad musical knowledge have made him a sought out member of many projects ranging in style from jazz, Afro-beat, and funk to folk, roots and rock. He currently plays drums and composes for the heavy psych band Golden Void (Thrill Jockey Records), alongside his close childhood friends Aaron Morgan (The Finches, Colossal Yes, The Roots of Orchis) and Isaiah Mitchell (Earthless, Black Elk Medicine Band), with Camilla Saufley-Mitchell (Assemble Head In Sunburst Sound). Justin recently released a solo record on El Paraiso Records under the name Futuropaco. These are compositions written, performed and recorded by Justin. He has released additional solo work under the name Glass Parallels. His compositions have been featured in television ads for Toyota, Dodge, Audi, BMW, Comcast, Harley Davidson, Cadillac and many others.
You recently finished your solo album 'aisle of light'. What's the story behind it?
Justin Pinkerton: First off, thanks for interviewing me! I'm a fan so it's rad to get to do an interview. As you know, this record is from another solo project of mine, glass parallels. I started working on some of these songs probably 7+ years ago. I hadn't really done a lot of song writing with vocals in mind; aside from hardcore bands of my youth. I don't really consider myself a singer so I didn't think that I'd be the one singing on these tracks but that's what ended up happening. I've worked on these tracks on and off since then. I put out an ep on bandcamp in December of 2018 and finally finished up enough tracks to do an album. When I started working on these it was my first real dive into solo recording. I had engineered some stuff for my older bands but this was the first time I was recording in my own "studio." There was definitely a learning curve, since my gear is limited and it's not a normal studio; it's basically just a basement. I spent a lot of time working on drum sounds mainly; and when I listen to some of these tracks I can hear the difference between the first tracks I recorded versus the later ones. So, after over 7 years of writing, recording, mixing, re-mixing and sitting on these tracks, they're finally getting released.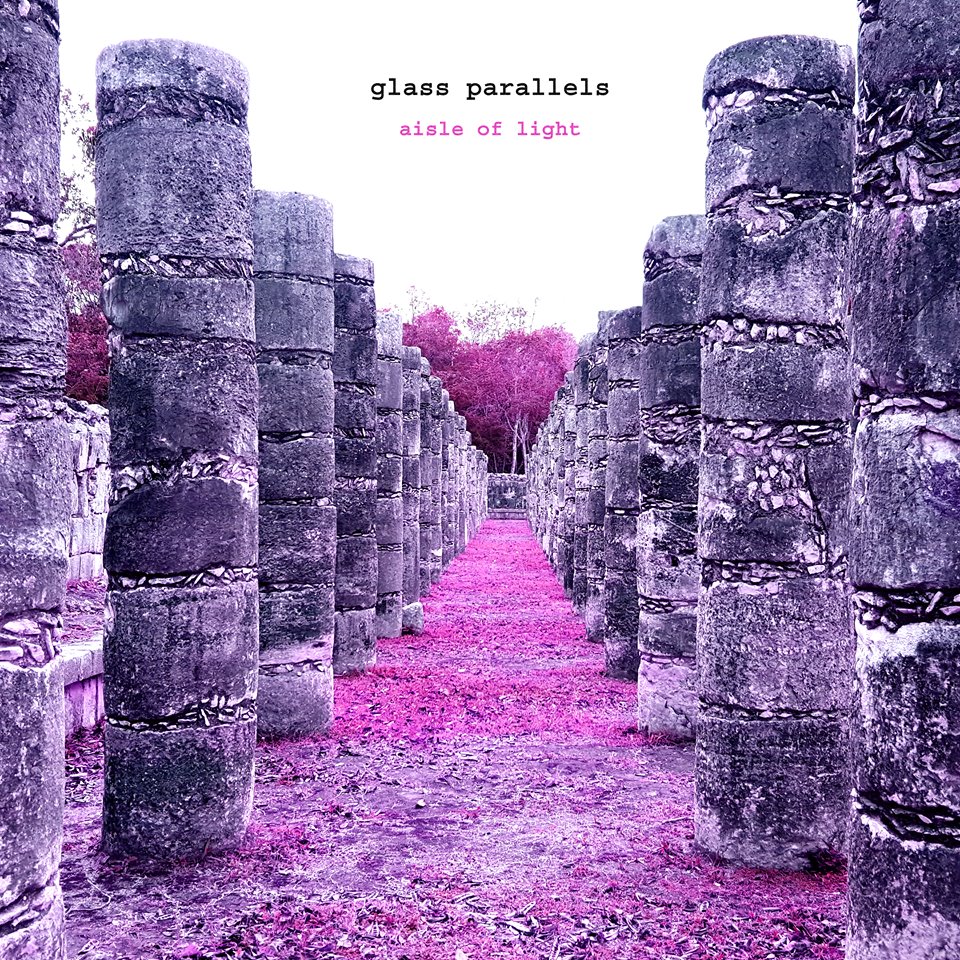 You've been a very active musician and you work with a variety of bands. What would you say is the main difference in being a solo artist? More creative freedom?
Doing things by myself is very different from playing in bands for sure. When I played bass in Planes of Satori we were more jam focused, more loose with our writing. We'd jam stuff out and then refine it as we picked out stuff we liked. I have done a lot of song writing for Golden Void but even the songs I wrote in full I intentionally didn't write vocal melodies for. Plus, Isaiah's guitar playing is obviously far superior to mine so the guitar parts naturally changed/improved. When I would write songs for GV I did so with that in mind. I knew they would most likely change; at minimum there would be a vocal melody added that I didn't write. And both of those projects recorded our full lengths in a real studio, versus in my basement. These were collaborative projects so I welcomed that and didn't really think too much about creative freedom. I just brought ideas or complete songs in and we worked them out from there.
With my solo projects, I know that I'm on the hook for all the composition and production; for better or worse, ha. So I don't really think too much about creative freedom. I just know that I can make it how I want; which can lead to me second guessing myself at times. The main difference is I can't really imagine doing solo stuff without the ability to record myself; on my own schedule. I rarely do long recording sessions for my solo stuff. I'm super lucky to be able to record/mix when I feel like it, but I do feel like it sometimes leads to me over-working things. I definitely revisited some of the tracks on this record, trying to correct engineering issues, without rerecording a bunch of stuff. But, I finally just had to close the door on some of them and live with the way they sounded.
Is it more difficult to make songs in the band or solo?
I'm not sure. It's definitely different. I guess I'd say it's easier to do it solo just because, if you have a vision and the ideas, you can make it happen without working with other opinions. And, the fact that I'm able to play enough instruments decently to get things done without help, and also record myself, just means I can do it whenever I'm able to. The logistics of just being in a band with rehearsal time, having a place to rehearse, scheduling, etc. is definitely more difficult. However, I do really enjoy playing with other musicians; and just the satisfaction of collaborating with like-minded individuals and achieving something awesome is totally different than solo work. I don't think I could go without either. Especially now, given the current global situation, I really miss playing with other people.
Can you share some further details how the album was recorded?
I recorded it in my basement studio. I recorded it on a computer. I love analog gear and wish I had the means to acquire and record with analog gear but I don't, so I work with what I've got. I basically wrote the songs with scratch tracks and then went back and re-recorded everything once I had the basics put together. Vocals are definitely my achilles heel; both lyrics and performance. As I said, I don't really consider myself a singer so that's what I labored over the most. For comparison, I wrote and recorded the Futuropaco record over the course of maybe a year, versus the 7+ years it took me to finish these songs. I think the vocal element played a big part in that. Vocals always come last, even sometimes the vocal melody. So, I procrastinated on a lot of that sometimes. But, yeah, basically it was just me in my studio writing and recording when I could.
"I didn't really set out to make a specific record with this project."
What kind of record is 'aisle of light'? Or what kind of record did you want to make with 'aisle of light'?
I didn't really set out to make a specific record with this project. I just sort of started writing songs. I didn't really know what was going to come out of it. The songs on the ep I released are just a few that were finished before some of the others. I don't really look at these songs as an album, but more of a collection of songs. When I start writing new songs I may approach it as more of an album but given the fact that it took me so long with these tracks it might not work out that easily.
Would you share your insight on the albums' tracks?
It's kind of a downer album. When I write lyrics I tend to dwell on shitty things. Lots of venting about the terrible politics of the US and our current administration, social issues like homelessness and the displacement of Native Americans, etc. There is a song about my wife and kids but it's about how shitty it would be to lose them all of a sudden. There is a song about space/time which I actually know very little about, ha! That's about as positive as it gets. Overall, it's hard for me to write positive, uplifting lyrics for some reason. I think I just use lyrics as a way to vent about stuff.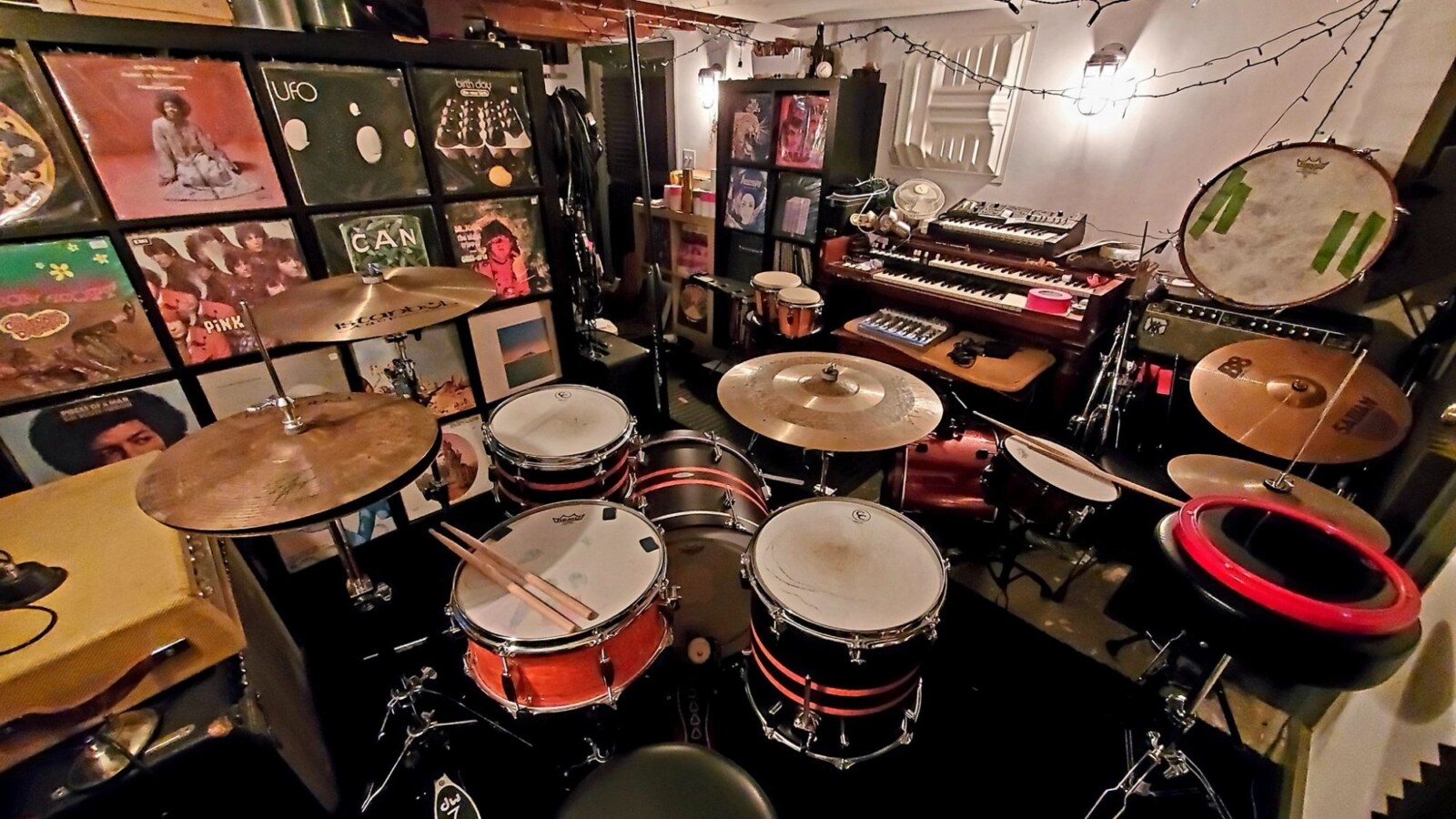 Do you have any plans to release this in another format?
I obviously would love to have a vinyl release but I'm not sure that's in the cards; unless someone approaches me to do so. Aside from that I don't really have an plans. CDs seem sort of irrelevant these days and I'm a vinyl collector so really, vinyl is the only format I actually care about.
Any plans for a solo/band tour after the pandemic?
I might try to play some shows but it would ultimately depend on who I can get for my backing band and whether or not I can play these live, ha. I've never actually "performed" any of these songs in full. So, I'd have to try that out first, on my own. Any touring would depend on how well the album is received and if there's any interest in having me play these live. I don't do a lot of touring anymore. I have two young kids so touring can be a juggling act. It's not something I could just go for if there wasn't some pay off in the end, literally and figuratively.
How would you describe your sound?
That's probably my least favorite question, only because I have a hard time describing any of my music. It so open to individual interpretation. The easiest description would be that it's psychedelic music; as generic as that may sound. I'm sure people who hear it will label it as different things so I don't want to influence anyone's own ideas. Ultimately, my main influences are musicians and bands from the 60s and 70s, primarily in the psychedelic genre, but I feel like there are some modern elements that creep into my projects.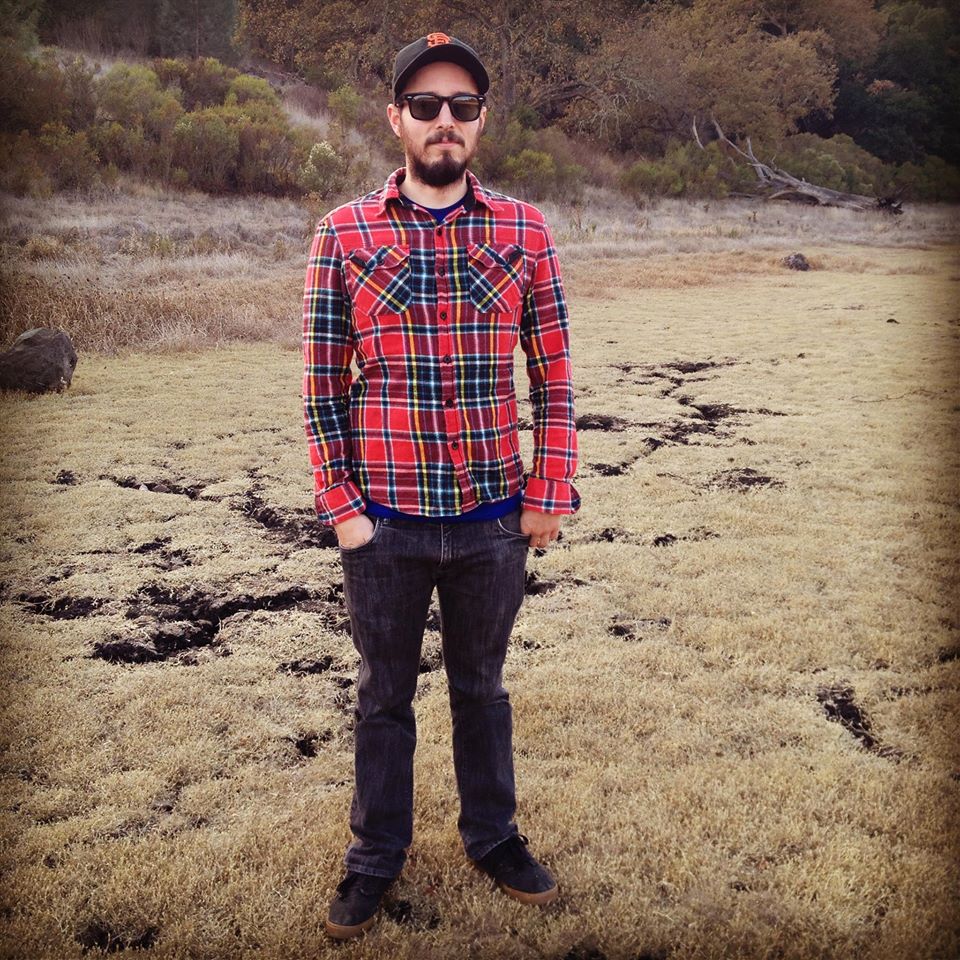 Let's end this interview with some of your favourite albums. Have you found something new lately you would like to recommend to our readers?
Well, my favorite band is Can, which is pretty far from anything on this record. Listing favorite records would be too much. I don't really have favorite records that lend much insight to the sound of this album that I can think of. The last records I bought were the Dungen live record, which is great, and the Freddie Gibbs and Madlib record, which is also great.
Thank you. Last word is yours.
Thanks again to It's Psychedelic Baby for existing and thank you for doing this interview. I hope my answers weren't too long-winded and I hope people enjoys the album!
– Klemen Breznikar
---
Justin Pinkerton Official Website
glass parallels Facebook
glass parallels Bandcamp
glass parallels Soundcloud