'Fools to the World' by Dream Parade
Founded by Madeleine and Samuel Sandri, Simon Bradford and Jacob Atkinson, Swiss band Dream Parade (Ex-Venus on Fyre) will be releasing their debut album Sisyphus on January 31, 2020 with Le Pop Club Records.
---
Upcoming Sisyphus is a wonderful psychedelic pop release. Dream Parade established on the banks of the Spree for the occasion, with Robin Girod, Augustin Von Arx and Martin Bernasconi as the recording and production team. A Berlin stroll among friends… indeed as they recorded their songs at Funkhaus Studio in Berlin. The album was recorded live. Réka Csiszer (Bitter Moon), and Cédric Rolland (La Bande à Joe) helped fine-tune some of the tracks. Scott Montoya (Ex-Growlers) is the mixing engineer, Mick Boggis is the mastering engineer. Comfortably wedged in velvet like starting blocks, Dream Parade is preparing themselves for the big thrill.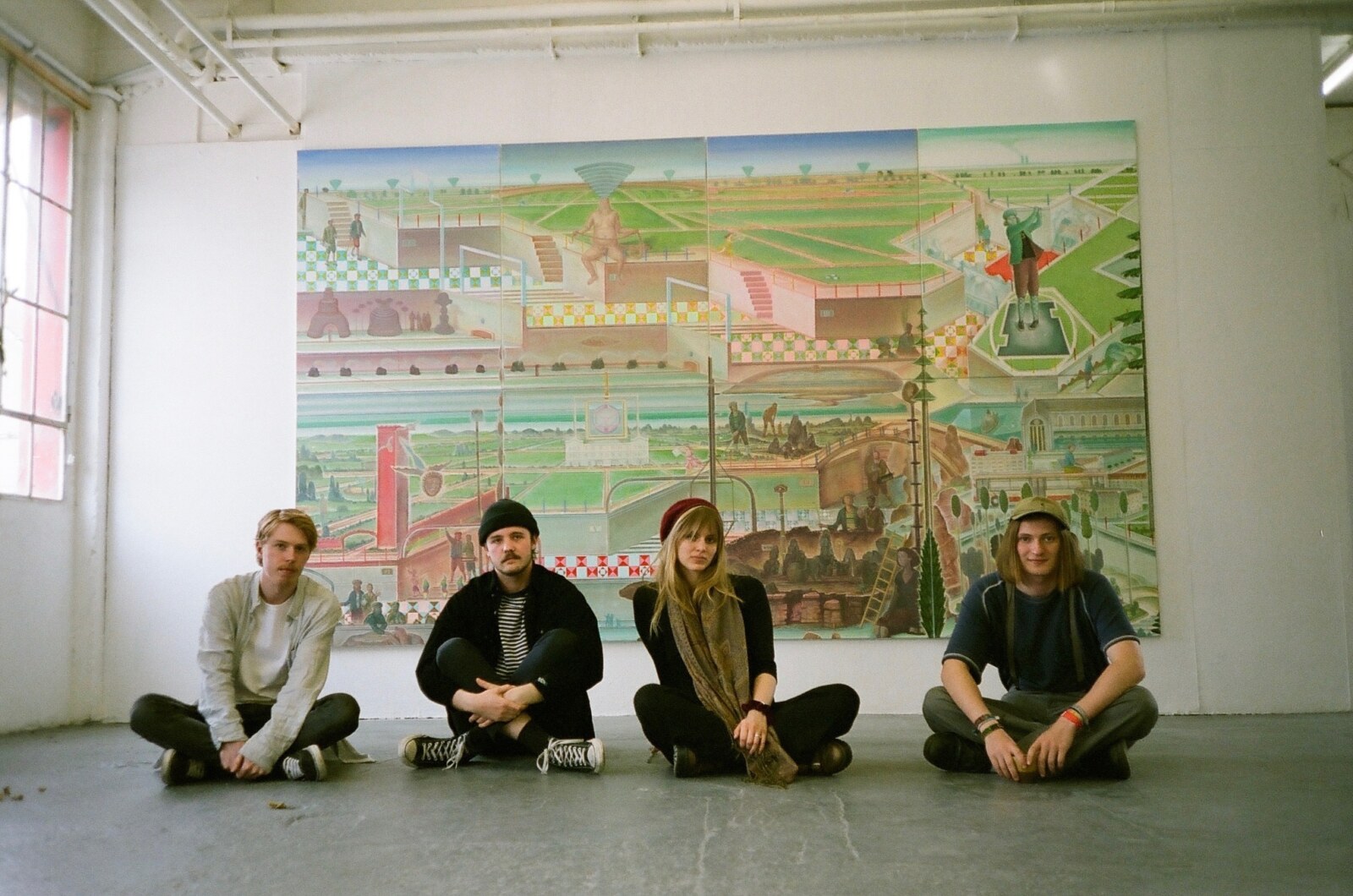 Dream Parade on Facebook
Dream Parade on Instagram
Dream Parade on Bandcamp
Le Pop Club Records Official Website