'We Intend To Cause Havoc' (2019) trailer
The world premiere of the film is taking place in Lisbon on May 8th, followed by an afterparty where Jacco Gardner, Gio Arlotta and Maria P will be Djing. Official trailer for the documentary film on the life and times of Zambian Rock Legend Emmanuel "Jagari" Chanda and the rebirth of his 1970s band WITCH: We Intend To Cause Havoc featuring Jacco Gardner, Nic Mauskoviç, Patrick Mwondela, JJ Whitefield and Stefan Lilov.
"This scene was like no other in Africa!"
---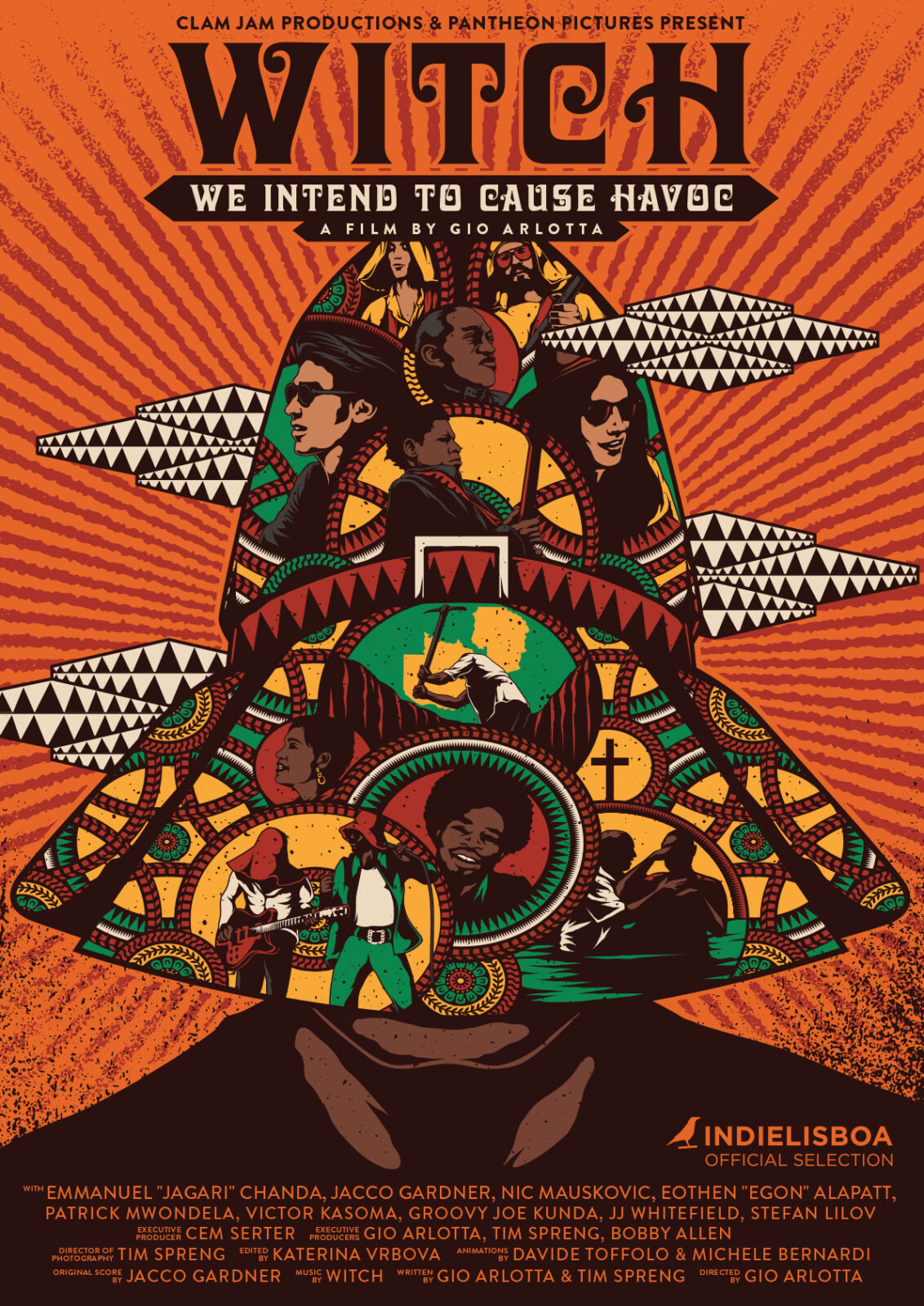 Interview with director of 'We Intend To Cause Havoc' – Gio Arlotta
How did you first got interested in Zamrock?
A friend sent me "Strange Dream" by WITCH in 2012. I was completely blown away by its gentle groovy sound and its incredible album cover (Lazy Bones) – both the music and the cover felt very familiar yet exotic, and add to that the fact that I had no idea where Zambia even was, I knew I had to find out more! Through the years I kept stumbling into bands such as Amanaz, The Peace or Ngozi Family and when I'd look up where they were from I started to see realise that this scene was like no other in Africa – they were more into Fuzz pedals than Brass and looked like African versions of the New York Dolls!
Was it difficult to locate Jagari, the original member?
Well, let's say that thanks to you it was easier than I had imagined!!! I was looking around the internet to find out more information about WITCH and found out that Jagari, their lead singer was still alive and you had interviewed him, so I wrote to you and got his email address from you. After that I sent him an email, he was instantly curious about my ideas and invited me to Kitwe, his hometown in the Copperbelt Province. There he took me around the whole city showing me every place that had significance for WITCH and his life and was very forthcoming in telling his story to me and making himself available.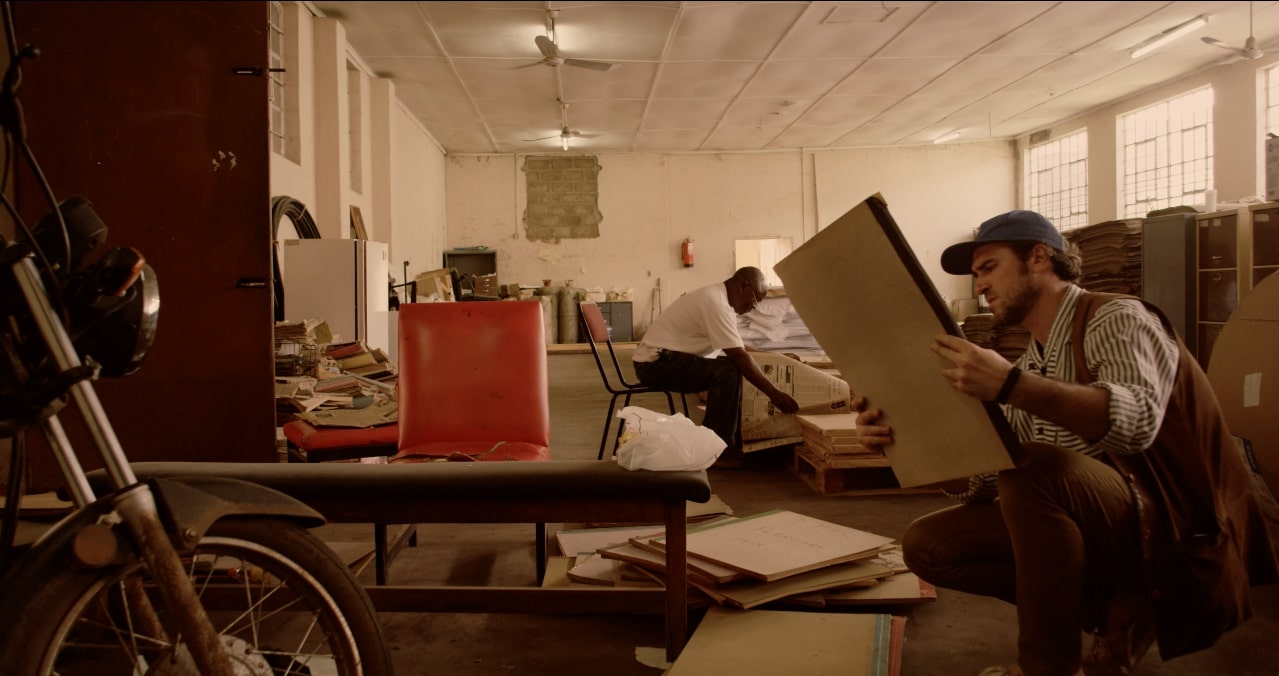 Can you discuss the technical aspect of filming this documentary?
Well, first of all this was my first foray into film so I had to overcome many challenges on my path. Before leaving to Zambia, I had done a few experimental videos for my blog, Is Your Clam In A Jam? primarily shot on VHS, but that was about it. On my first trip to Zambia I was completely alone, with a DSLR camera I barely knew how to use and a microphone, but I followed Jagari's every step for two weeks, and once I came back to Europe, I had not only a lot of footage, but also the realisation that there was more than telling a story about a music scene, but of the life of a man. About a year after having come back, I met up with Jacco Gardner at Le Guess Who? Festival in Utrecht. Coincidentally, the day I decided to go to Zambia I was shooting a session with him so we had kept in touch and seen each other at a few of his gigs. Anyhow, he and his drummer Nic Mauskoviç (The Mauskovic Dance Band) had just started to get into African music from the 1970s and were looking to find a musician that would play with them and have me film. After about a second's thought it became apparent that we could do this with Jagari and about 5 months later we were in Zambia all together, where we set up a gig with him and Victor Kasoma of The Oscillations and some local talent. About a year and a half later, thanks to a booking at Liverpool Psych Fest, we managed to set up the very first European Tour with a new supergroup around Jagari that included JJ Whitefield (Poets of Rhythm, Karl Hector and the Malcouns), Patrick Mwondela (keyboard player for the "Disco WITCH") and Stefan Lilov (L'Eclair) which was an unexpected success.This group has now become a little family that sees each other about twice a year and we've toured Europe once again, but also played in Cape Town and have some other exotic bookings coming up!
What are some future plans for you?
Well, primarily some rest! It's been a long journey, about 4 and a half years of sleepless nights and busy days, so I'd definitely like to take a break and clear my head for a bit, but at the same time I do have a few ideas on what to do next which involve unsung heroes of the musical counterculture. At the same time, I'm now co-managing WITCH, and we're getting some pretty wild bookings all over the world, so my work with them is not done yet!
Tickets for the premiere on 8 May 2019 | Lisbon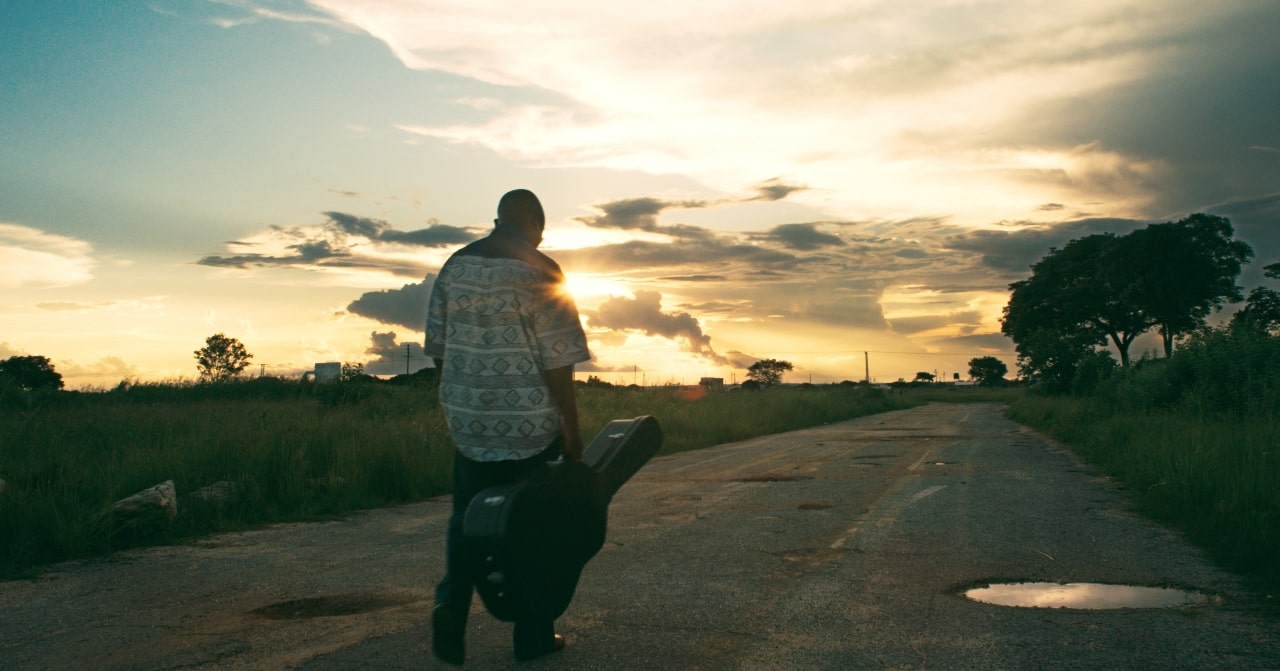 Headline photo of Jagari by © Tim Spreng.