WITCH interview with Emmanuel 'Jagari' Chanda
By the mid 1970s, the Southern African nation known as the Republic of Zambia had fallen on hard times. The new Federation found itself under party rule. Zambia's then-president engaged what was then Southern Rhodesia (now Zimbabwe) in a political fencing match that damaged his country's ability to trade with its main partner. The Portuguese colonies of Angola to the West and Mozambique to the East were fighting their own battles for independence; conflict loomed on all sides of this landlocked nation.
---
This is the environment in which the catchy – if misleadingly – titled 'Zam Rock' scene that flourished in 1970s Zambian cities such as Lusaka and Chingola emerged. Though full of beacons of hope for its numerous musical hopeful it was a tumultuous time and it's no wonder that the Zambian musicians taken by European and English influences gravitated to the hard, dark side of the rock and funk spectrum. From the little of the Zambian 70s rock and funk music that has been spread via small blogs and bootlegs – the likes of Chrissy Zebby, Paul Ngozi and the Ngozi Family, and the devastating Peace – we learn that fuzz guitars were commonplace, driving rhythms as influenced by James Brown's funk as Jimi Hendrix's rock predominated, and the bands largely sang in the country's national language, English.
"The rock influence came slightly later, after I listened to Deep Purple, Grand Funk Railroad, Led Zeppelin, The Who, Jimi Hendrix, Free, Alice Cooper, Santana, Black Sabbath, etc."
Let's start at the beginning. It was hard and almost impossible to buy records. The only way was listening to radio stations.
Emmanuel 'Jagari' Chanda: I started listening to pop music first on the radio in the early '60s as a young boy. It was the DJ's choice-e.g. 'Top Of The Pops', 'Beat In Germany' and Mozambiques forerunner to 'Maputo Lorenzo Marica Hits Parade'. My late elder brother George, who brought me up, had a radio and a record player, but his taste was Jim Reeves' type of music, mine was more of Cliff Richard, Beatles, Hollies, Monkeys, Manfred Mann, Troggs, Rolling Stones, Dave Clark Five, Elvis Presley, and the like. The rock influence came slightly later, after I listened to Deep Purple, Grand Funk Railroad, Led Zeppelin, The Who, Jimi Hendrix, Free, Alice Cooper, Santana, Black Sabbath, etc. This time I had access to records through friends and schoolmates as Teal Records Company and Zambia Music Parlor came into the scene.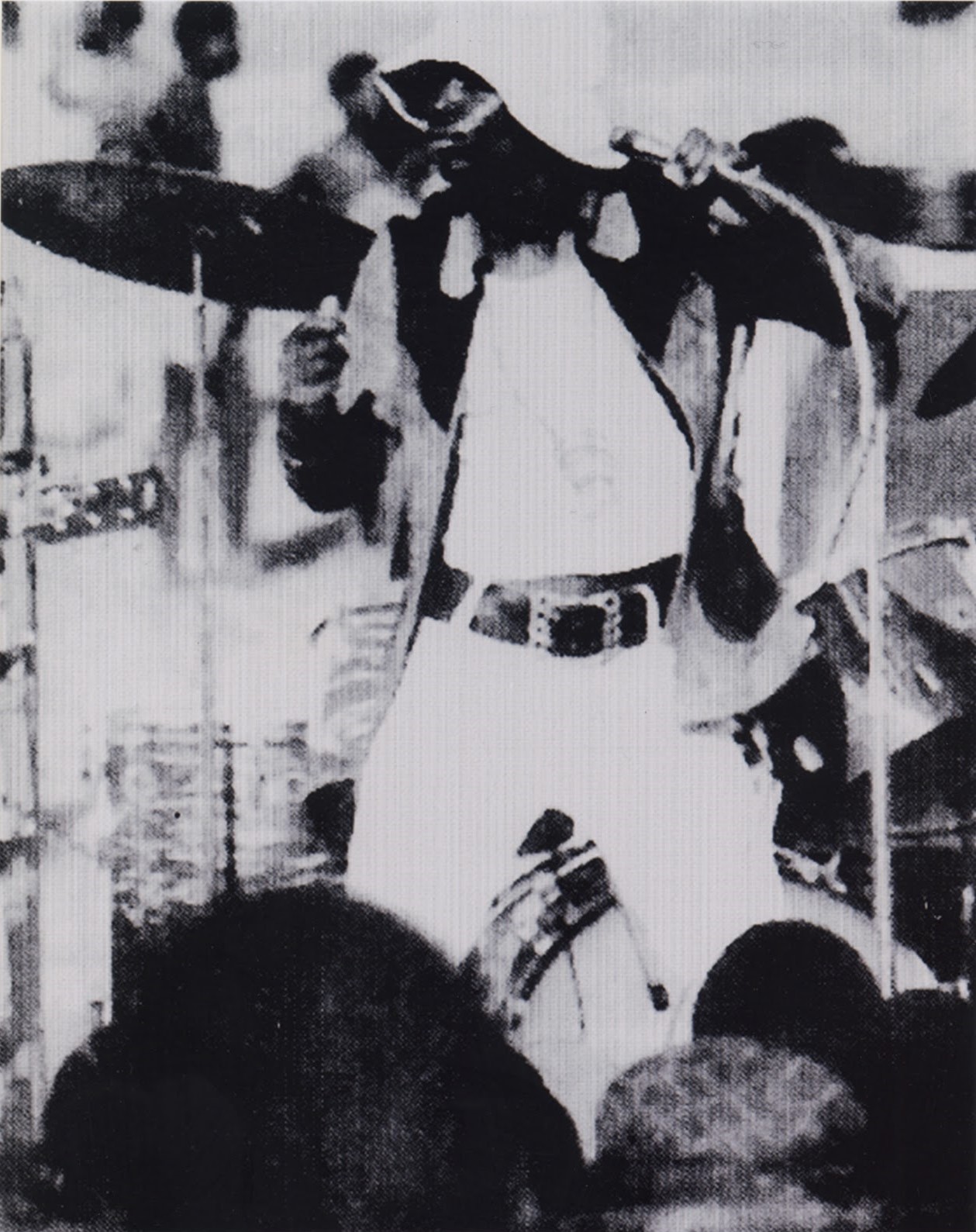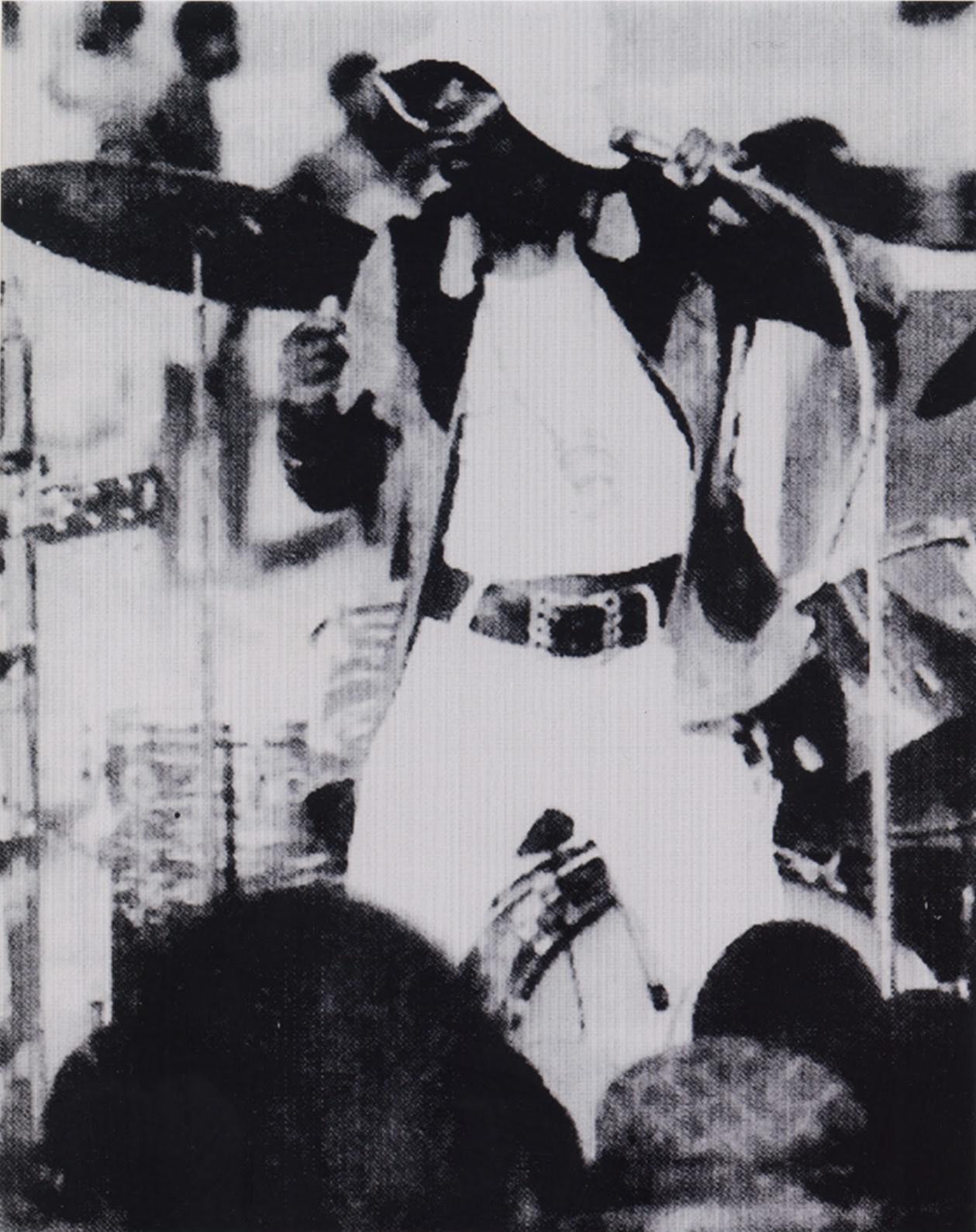 WITCH was the first band that released an album. There were musicians such as Paul Ngozi and Rikki Ililonga who were already established? 
Paul Ngozi, whose real name is Paul Nyirongo, was first in 'The Scorpions' and 'The 3 Years Before', before he formed the 'Ngozi Family'. He changed his name to Paul Ngozi when he went solo. The same is true for Rikki Ililonga who had been in many bands, including 'Mosi-o-Tunya' before he went solo. Both were established/experienced musicians playing live gigs in various clubs and places. Rikki and Paul settled in Lusaka while the 'WITCH' were in Kitwe (about 340 kilometers apart). But recordings by various bands and solo artists only came after WITCH, and when Teal Records and Zambia Music Parlor started signing on musicians from the mid-1970s onward.
What was the scene prior to the WITCH formation?
Yes, there were unrecorded bands, both along the Copperbelt (copper mining towns near one another, about 40-50 kilometers apart) and Lusaka (the capital city of Zambia). From the Copperbelt we had at least a band or two in each town. Kitwe had 'The Black Souls', 'Red Balloons', 'The Boy Friends' (later 'The Peace'), 'Peanuts', 'Fire Balls' etc. Ndola had 'The Yatagana', 'Armanaz', 'Blackfoot', '5 Revolutions', 'Upshoots', etc. In Luanshya there were 'The Twikels' and 'Black Jesus', while in Mufulira there was 'The Gas Company' (later 'On Paper'). 'The Oscillations' were in Bancroft (later to become 'Chililabombwe'). I cannot remember any bands in Chingola, another of the Copperbelt towns. There were also many bands in Lusaka, such as 'Rev 5', 'Salty Dog', 'MIGS', 'Lusaka Beatles' (later 'The Earth Quakes'), 'Mkusi', 'Cross Town Traffic', 'Born Free' (later 'Cross Bones'), 'He/She Mambo', 'Explosives', etc.
Can you elaborate the formation of WITCH?
'The WITCH' was formed in 1971-1972. It was first called 'The Kingstone Market' but after some members left the band Chris Mbewe, Wingo, and George Kunda (known as Groovy Joe) and I remained in Kitwe to become 'The WITCH'. I was recruited by Groovy Joe after he saw me jam with 'The Red Balloons', 'The Boy Friends' and at some school performances (I was at Chaboli Secondary/High School). I was in the same class as two members of The Black Souls (Jeff Mushinge and Leonard 'Lee' Bwalya. Later on Groovy Joe and Wingo left 'The WITCH'. They were replaced by Boyd Sinkala ('Black Souls'), John 'Music' Muwia and Gideon Mwamulenga ('Boy Friends')). So the new lineup was: Chris Mbewe (lead guitar), John Muma (and guitar and vocals), Gideon Mwamulenga (bass), Boyd Sinkala (drums) and myself (vocals and percussion). This is the lineup that recorded the album Introduction. We later added Paul 'Jones' Mumba on organ.
"We Intend To Cause Havoc"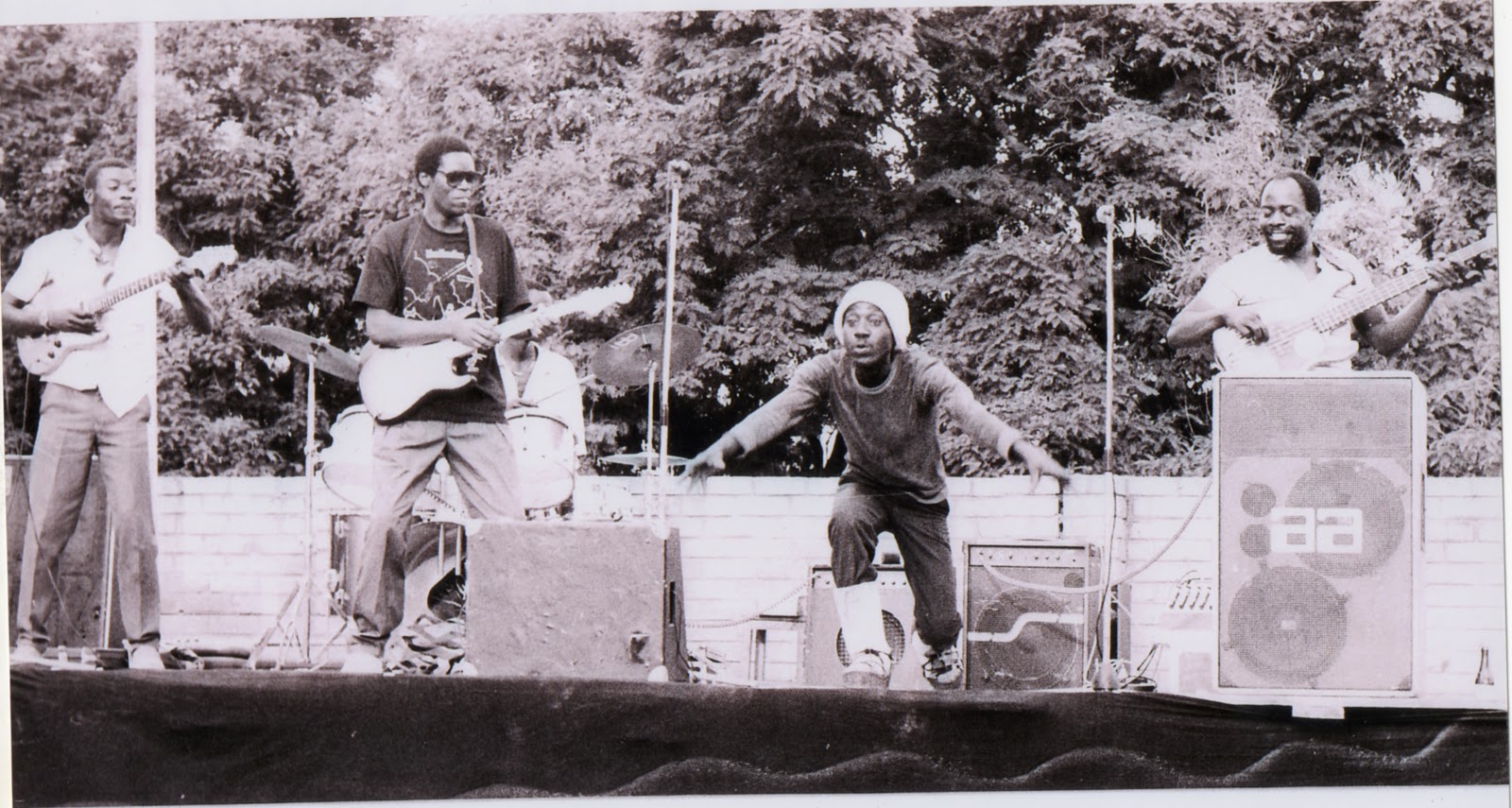 'WITCH' is an acronym for "We Intend to Cause Havoc". 
'The WITCH' was coined by the late 'Wingo'. It was picked from a sound effect (wah wah) 'footswitch'. He removed 'foot' and suggested 'Switch'. Then we removed the 'S' leaving 'WITCH', like a witch on a broom stick, but later a graphic artist (our friend in Kitwe) coined the acronym "We Intend To Cause Havoc".
Kitwe is the second largest city in Zambia. Was there any other city with the rock music scene?
The Zamrock scene was a common feature along the whole line of rail in Zambia (the urban towns) from the border town Chiliabombwe (near Congo D.R.C.) through the Copperbelt, from Kabwe and Lusaka to Livingstone (the last town before Zimbabwe). There were similar performances at clubs, festivals, agricultural and commercial shows, trade fairs etc. in these cities, probably because the sources of music and the influences were similar. The rural areas were not so much influenced by Zamrock or pop music and instead played mostly ethnic traditional music on various occasions and ceremonies. Part of this rural music is the Kalindula genre.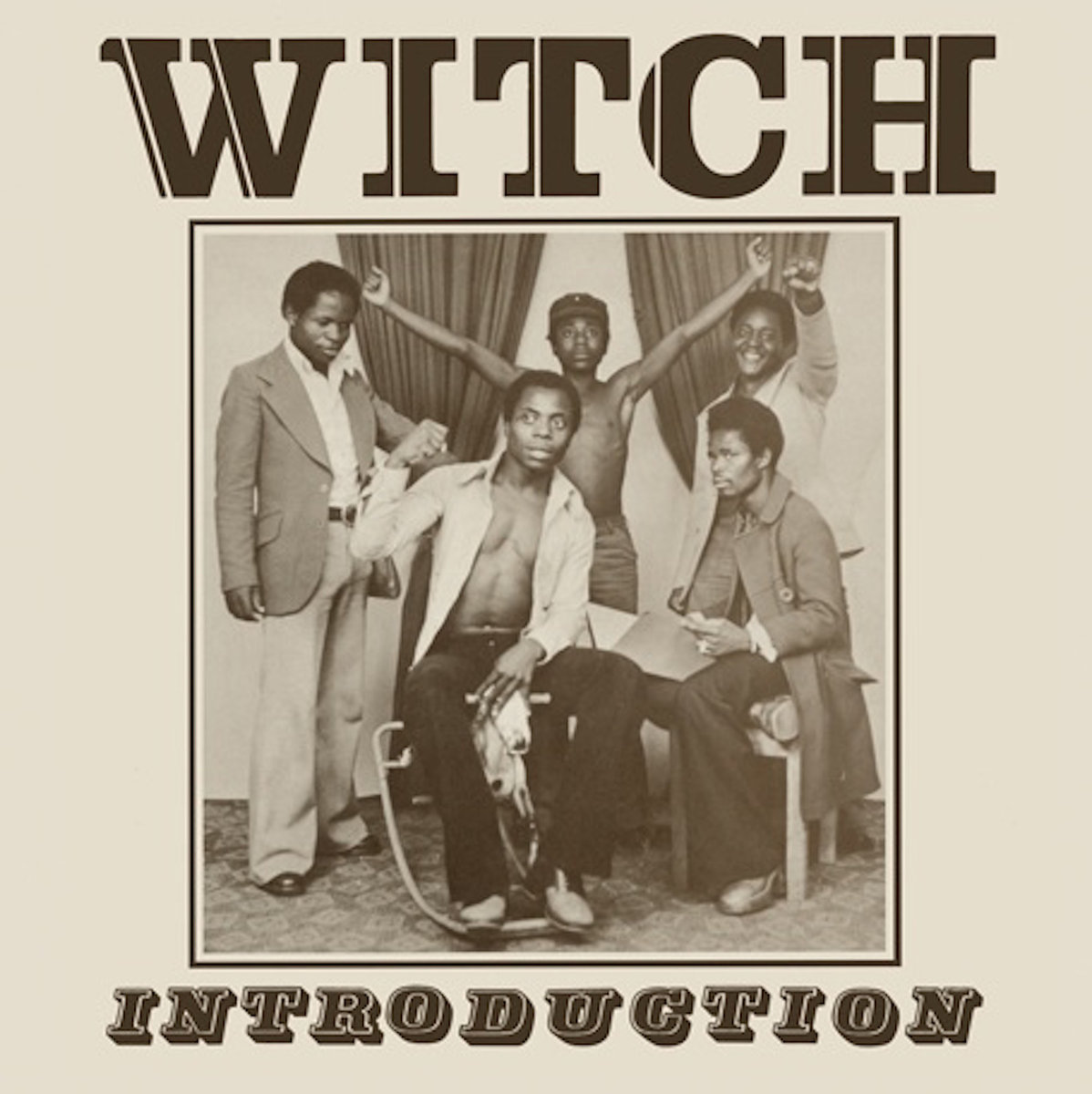 Introduction was released in 1972. Only Musi-O-Tunyas released some singles before your album appeared.
Introduction and In The Past were recorded at Malachite Studio in Chingola (Copperbelt); Lazy Bones was recorded at DB Studio in Lusaka; but Lukombo Vibes and WITCH (including "Janet" single) were recorded at Sapra Studio in Nairobi, Kenya. The music qualities and studio professionalism graduated to better as we progressed in the recordings. 'Sapra' was the best of all the studios we had used. Mr. Debef, the sound engineer was the most experimental of them all. The local recordings were just like a stage live performance, done in mono, and if one made a mistake we had to start all over again as a band.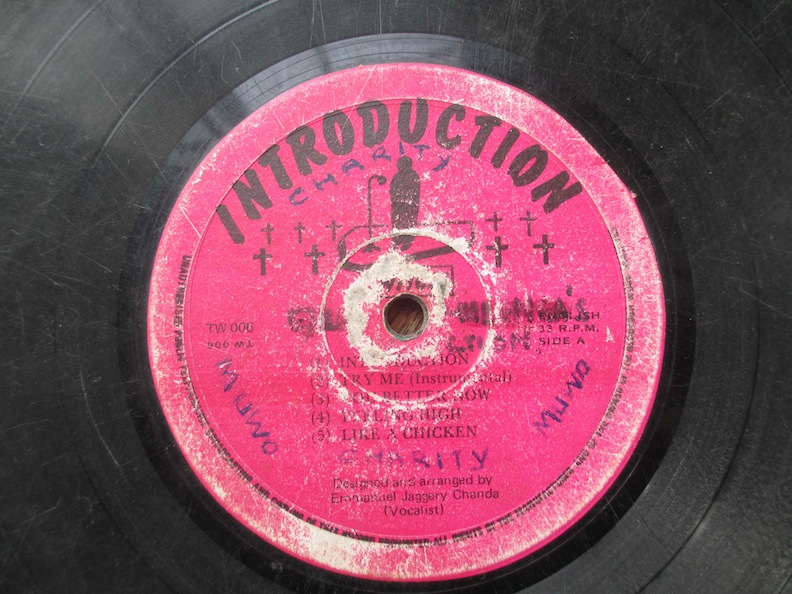 The common gear was bell bottom trousers; high heeled shoes and afro hair do (Black American/Jimi Hendrix style of those days). The album artwork of Introduction depicted a new thing coming down from Heaven. The Lukombo Vibes artwork was my concept. Lukombo is a drinking cup/gourd in my language. For the back cover I was thinking of a lonely banished/outcast traditional composer (not in the picture) as he saw his dwelling place deserted. Lazy Bones was for the ladies and girls who believe men should fend for them all the way, waiting for spoon feeding.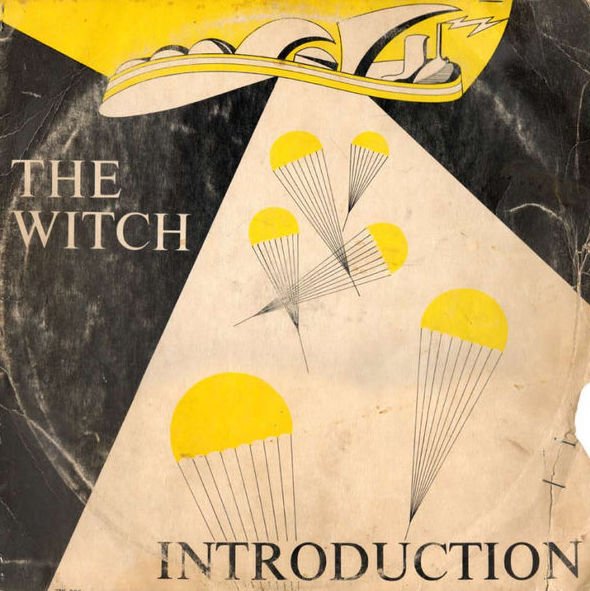 Brand of gear – we used different types
– Fender, Yamaha, Marshall for amplifiers
– P.A. system: Dynacord and Yamaha
– Guitars: Gibson (Les Paul), Fender (Stratocaster),
– Mics: variety, including »Shure«
Chris Ideally preferred Fender, but we had only a few choices depending on what 'Piano House' stocked at the time.
Trick of the Trade:
When we started managing our selves/own affairs (apart from contractual recording obligation).
– We devised a work schedule for rehearsal; from 09:00 hrs to 13:00 hrs (Monday to Thursday) – own compositions: 14:00 hrs to 17:00 hrs copyrights (usually western pop/rock music).
– No girlfriends were allowed in the rehearsal room (so that everyone was free to agree or disagree with bands' direction of rehearsal).
– We kept some money in the band, and only got $200 out of pocket allowances each per week (reason being: all royalties went to redeem the musical equipment on live shows in come).
– Later on, we rotated band leadership every six months in order to share responsibilities and develop the scene of ownership and belonging (even though in the practical sense the rotation was only amongs, Gideon, Chris and myself).
– Driving of our van to transport the equipment was restricted to Chris, because he was the most sober of the lot. Boyd drove too, only when Chris either unwell or too tired.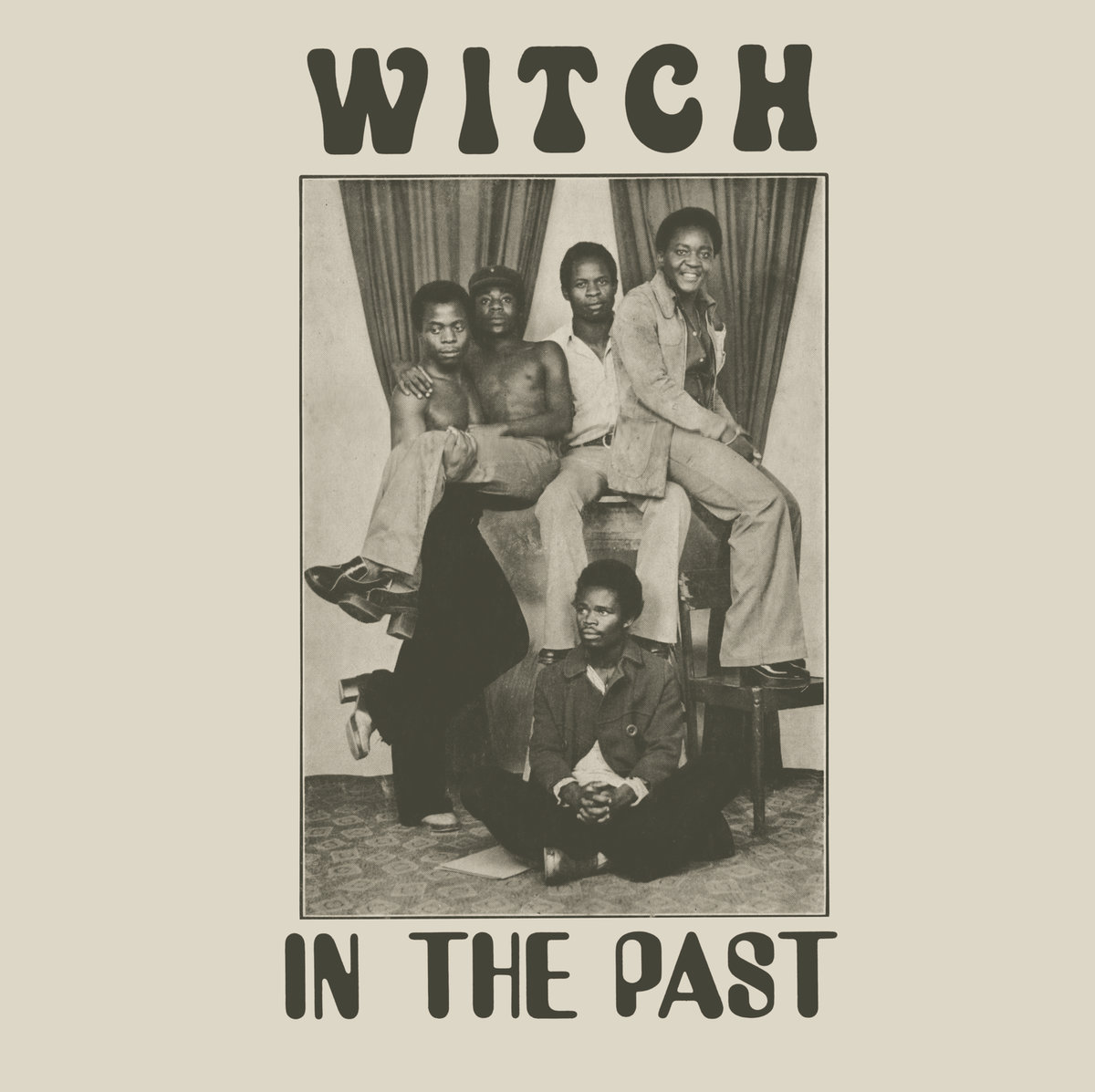 How did people react when they heard a local band on vinyl?
People were quite excited and we would have sold a lot more if it had not been that one member (usually myself) had to go and have master stamps and records done in Kenya for limited copies before Teal Record Company came on the scene to start printing records.
Two years later you released In the Past which was again privately released, but was reissued the same year by ZMP (Zambia Music Parlour LTD). The label was founded by Edward Khuzwayo and was located in Ndola. 
Zambia Music Parlour, owned by Edward Khzwayo started as one of the first distributors of records which were printed/pressed by Teal Records, also in Nidola. In addition to that he managed 3 bands: 'The Twinkies', '5 Revolutions' and 'Blackfoot'. He lived in the neighboring town of Luanshya but operated most of his businesses in Ndola. I am told that he had worked for Zambia Railways before he left to set up his own company. He was originally from either Bulawayo or Prum Tree in Zimbabwe. His right hand man, David Billy Nyat, help him run the bands, including supervising their recordings. Sometimes he also sang with 'Blackfoot'. When 'WITCH' parted company with their manager, Mr. Phillip Musonda, due to some contractual differences, I approached both Teal Records and Zambia Music Parlour for possible management of the band and sale of our master tapes (Introduction and In The Past). Mr. Musonda took his musical equipment from the band despite the fact that we had contributed to its purchase. So we demanded our master tapes back. He paid for our music being recorded but we composed the music. Finally we resolved to go our separate ways amicably. We sold the master tapes to Mr. Khuzwayo and signed a 4 year recording contract with Teal Records. Mr. Musonda took one third of the proceeds and we called it a day. I personally got along fairly well with Mr. Khuzwayo.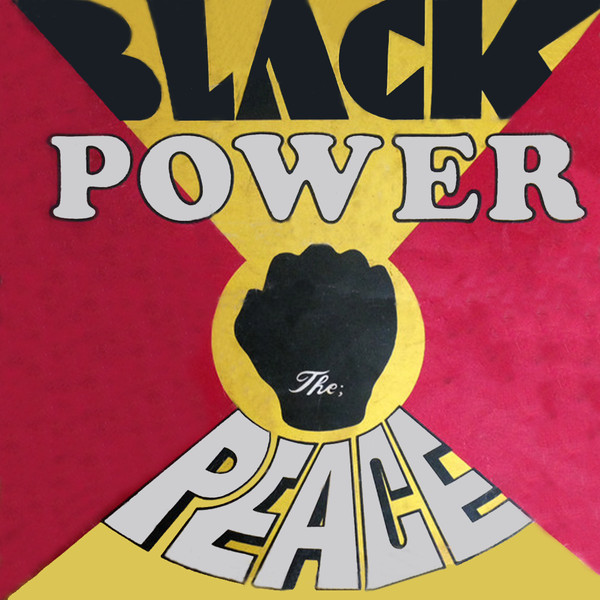 ZMP also released Blackfoot's Minnie album. There is another band I really like called 'The Peace'. I know they were from Andola and they released album called Black Power.
'The Peace' was formed after its forerunner, 'Boy Friends', broke up. John Mums and Gideon were part of 'Boy Friends' before they came to join 'WITCH'. The manager/leader was Ted Makombe. His parents came from Zimbabwe. The band was based in Kitwe rather than Ndora. Ted has since passed on, but I am in touch with his brother and sister. His children are still around too. Ted was a personal friend of mine. I cannot remember which year the Black Power album was actually released.
Your most well known LP is called "Lazy Bones!!". It was released in 1975 on Teal Records from Bulawayo, Matabeleland, North Zimbabwe. 
Teal Records Company came from South Africa, not Zimbabwe. I believe its sister company is Gallo Records. The Lazy Bones LP actually sold over 7,000 copies. I am not sure of the singles sales. Lazy Bones was The WITCH's first album under the Teal Records contract and the first taste of a more serious studio. Ms. Niki and Mrs. Skinner managed the studio and Peter Musungilo was their sound engineer.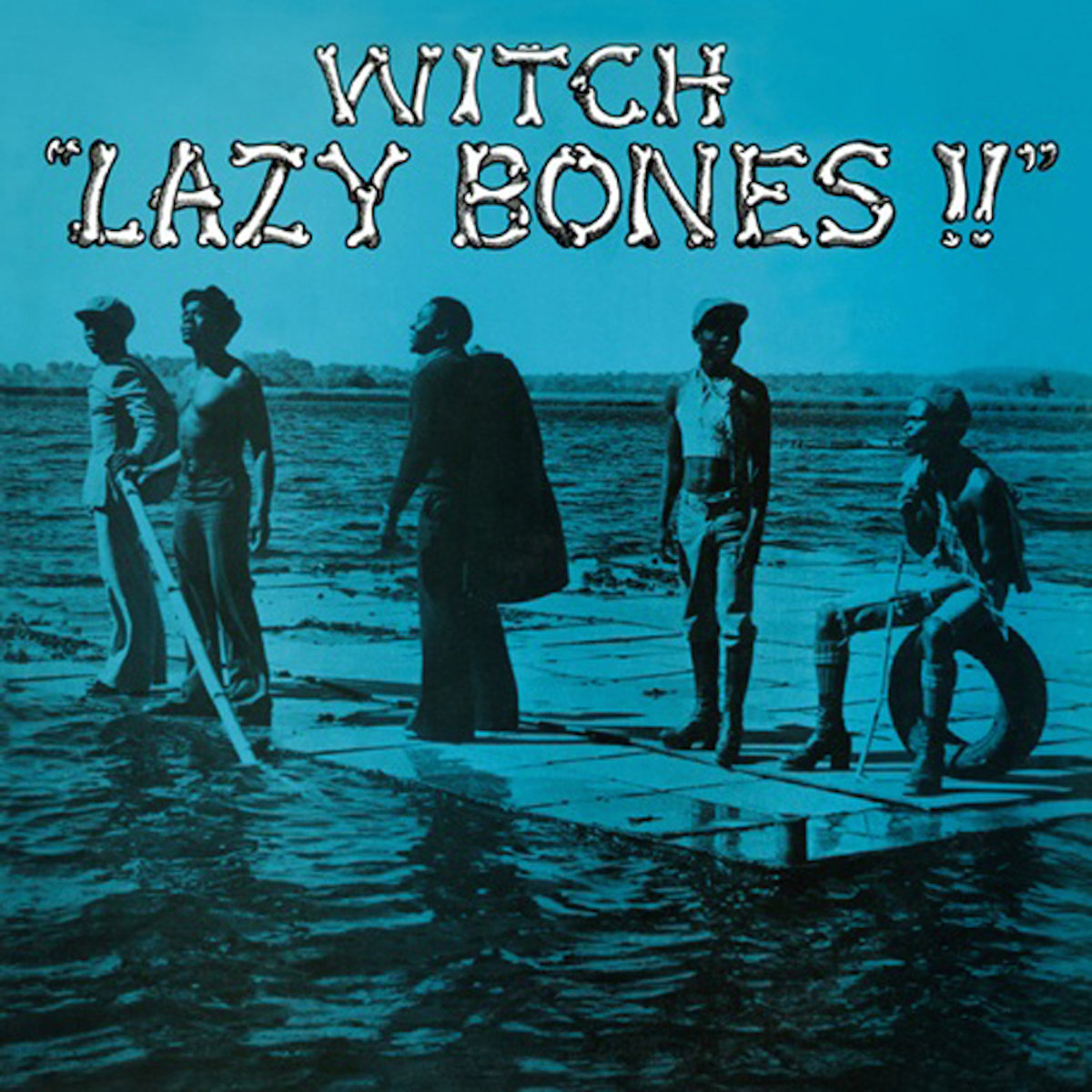 You released two more albums. The production and songwriting improved with each album. 
Lukomo Vibes and WITCH (Including Hit Single "Janet") were our 4th and 5th albums. Yes, indeed the music, arrangements and lyrics were progressive. Another guy, Shadreck Bwalya joined hands with me (we both finished our high school while the rest of the band members did not) so it was easier for the two of us to write English lyrics. He got paid for songwriting, but not as a full band member. We got a 15,000 kwacha (Zambian currency) loan from Teal Records Company to buy our own set of musical instruments so all the royalties from the records under contract went to offset the loan and the band lived on the income from live shows/performances. We had put ourselves on monthly wages and that's where we got our up keep money and gear (uniforms and personal tastes). We had velvet (black and maroon) uniforms for special shows like weddings. There was no formality in terms of gear, anything would do.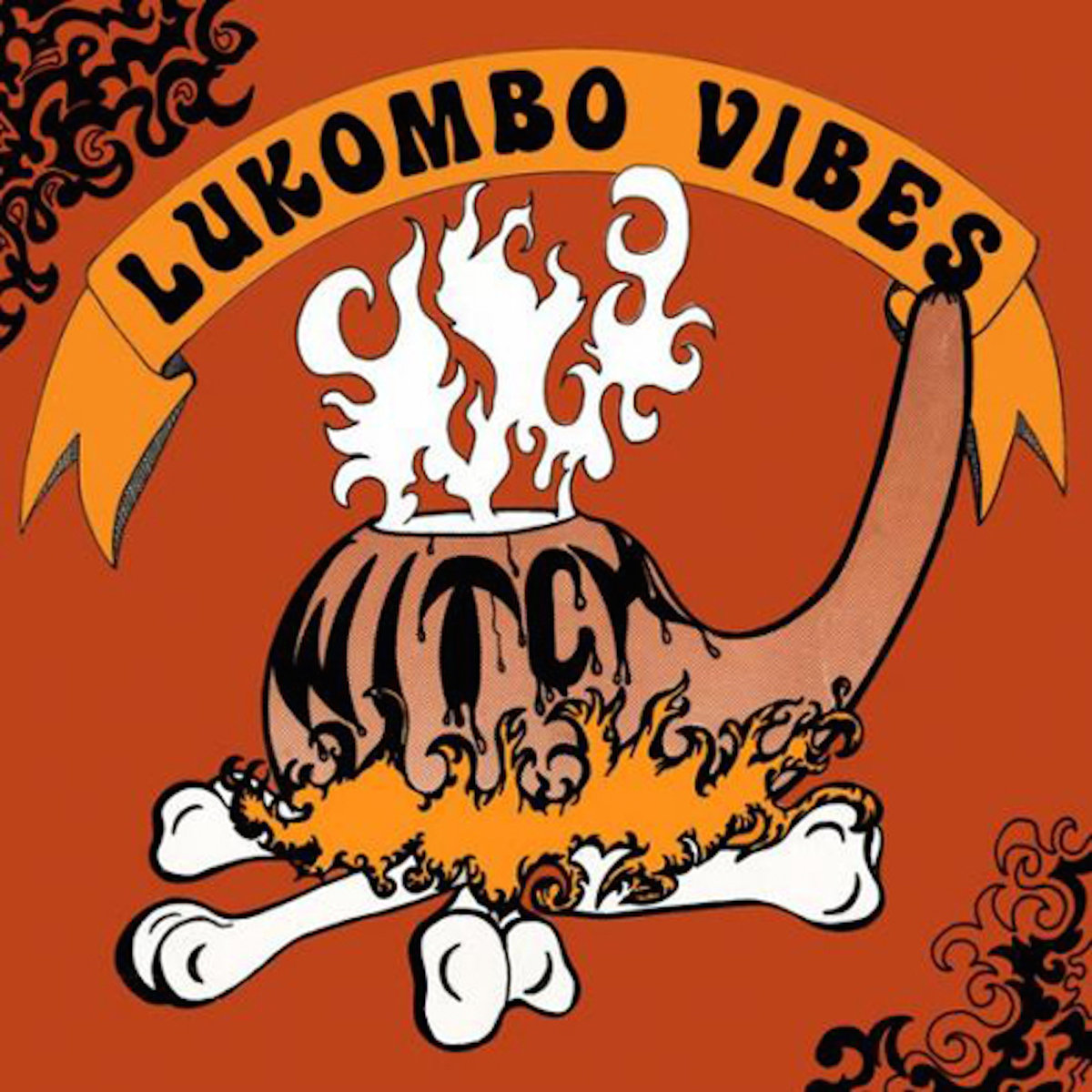 Music composition and arrangement: Anyone would bring ideas – tune/lyrics but usually the band agreed on the arrangement. On Introduction and In The Past, the music was done and recorded almost at random and in haste – not much work was put in because we were anxious to put our works on wax/vinyl. However, later on we were more serious, sensitive to critics and we had an extra head in Shadiki Bwalya – together we pooled ideas. There were also some rare cases of one person putting the whole piece of music/song together while the rest of the band just added a little touch or flavour to the piece ("The Way I Feel" by Boyd Sakala; "The Only Way" – my self; "Nazungwa", Chris Mbewe) etc.
"The shows varied between 2 to 6 hours"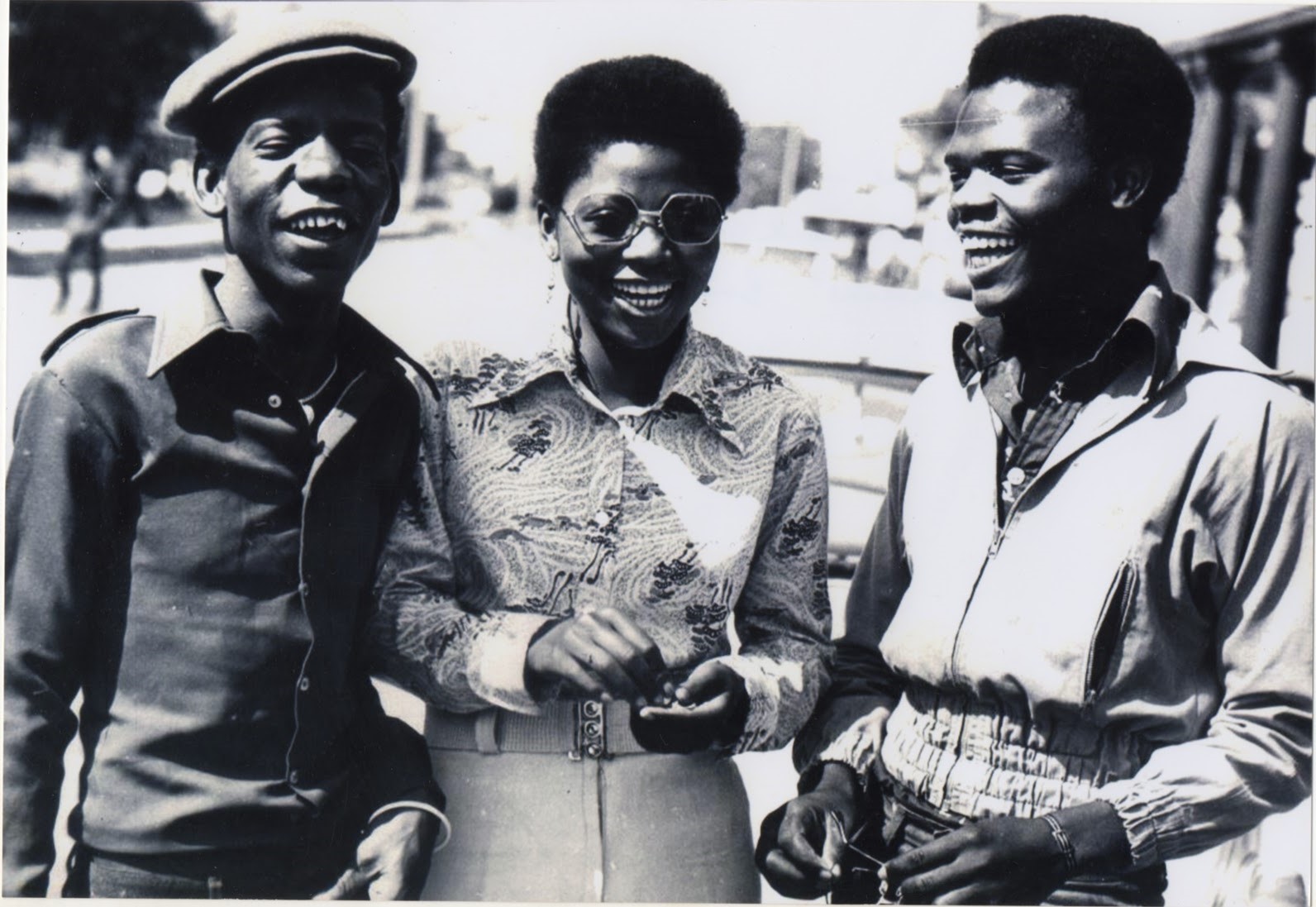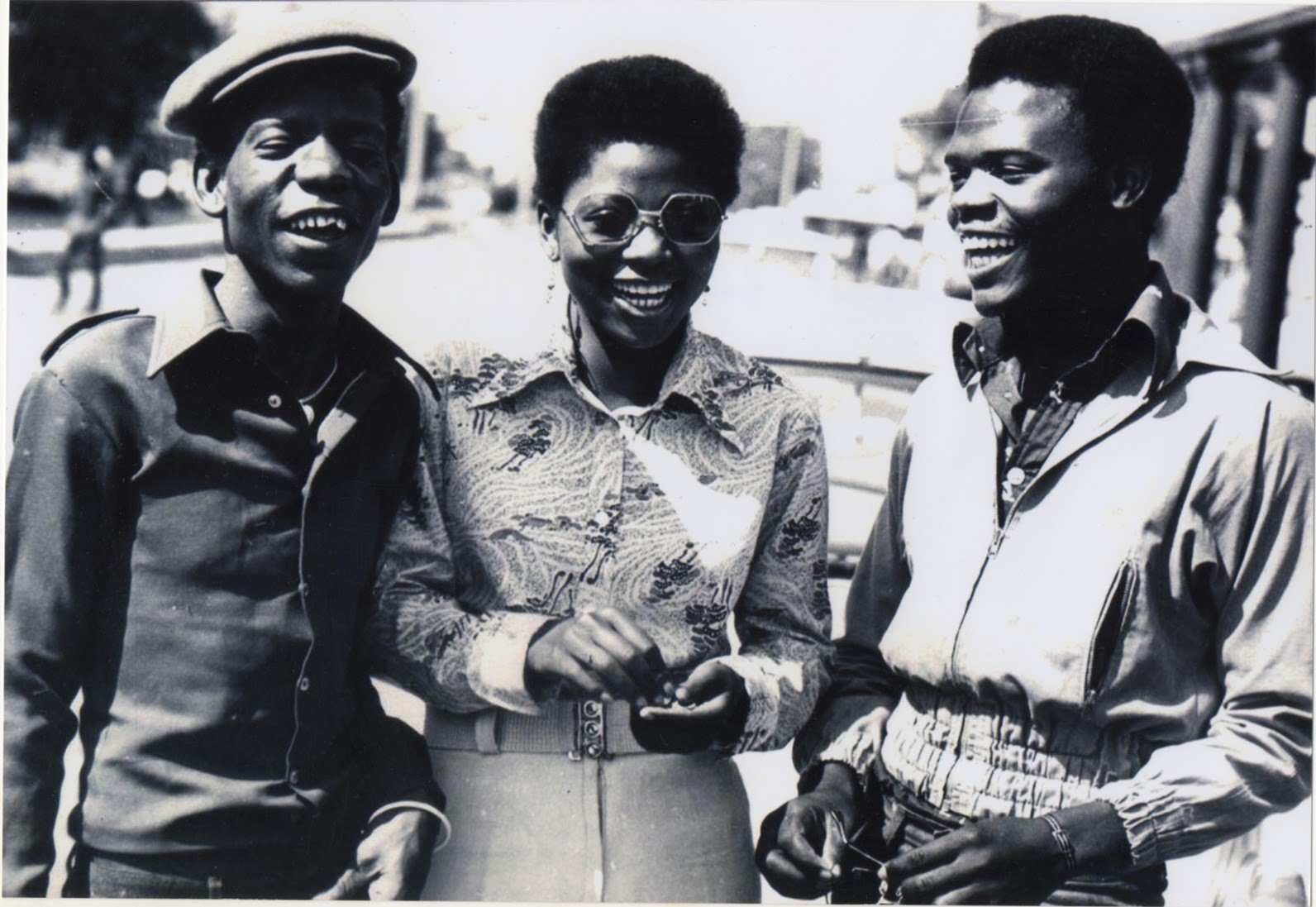 You mentioned that concerts were long and not properly organized. 
Sometimes we were hired to perform at social functions, promotions of goods and services, weddings, etc. At other times we booked venues ourselves, put up posters and played there while someone else sold beverages and food. The shows varied between 2 to 6 hours with 30 minute breaks every 1 ½ to 2 hours.
The largest concerts were at music festivals, Agricultural and commercial shows and trade fair stints – The arenas were big and people only paid at the gate to see many different exhibitions (including musical bonds who were hired by show organizers/companies exhibiting at the show) other wise its not easy to pinpoint one of the biggest show in nine years I was with the band.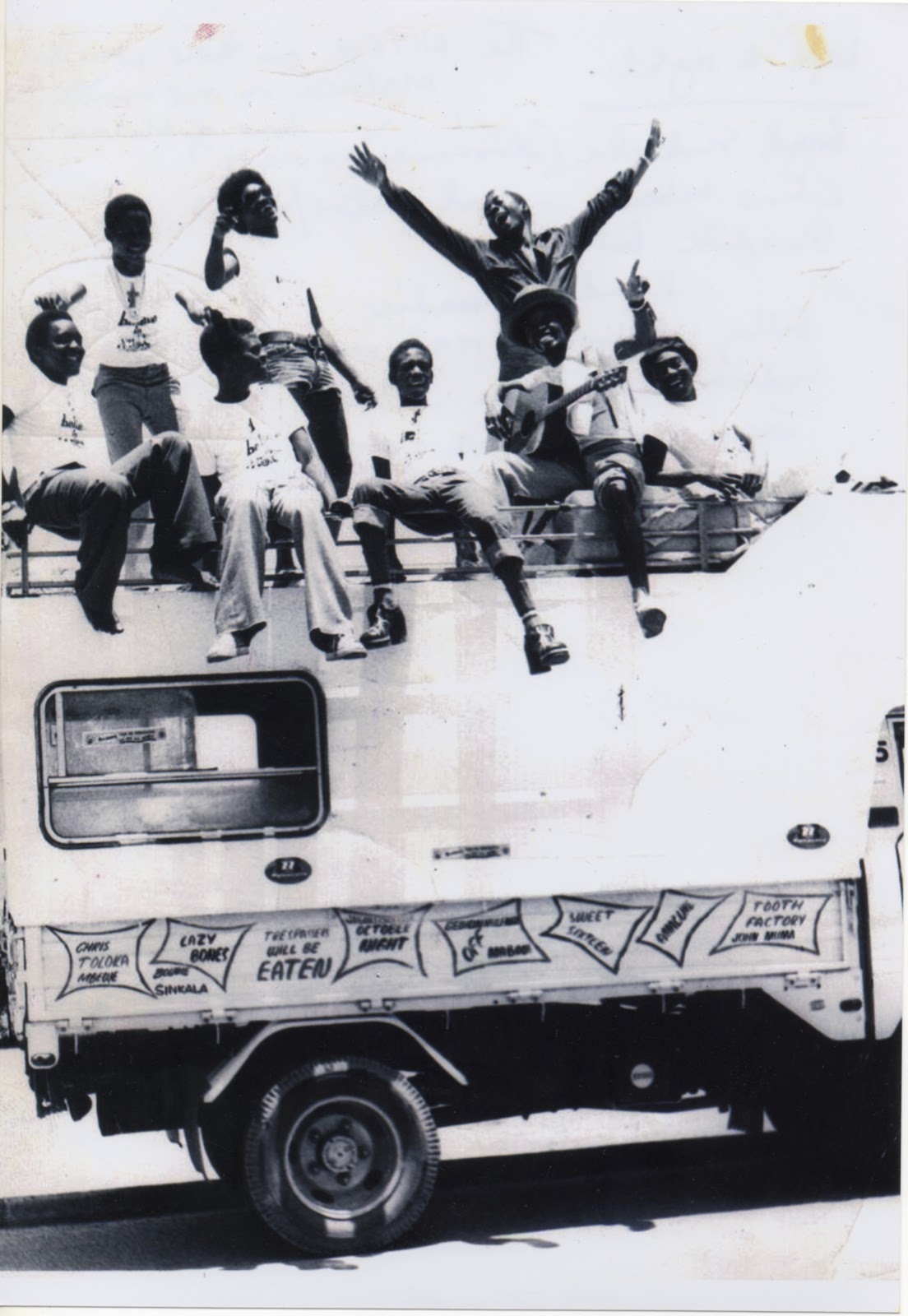 The most prestigious concert was in Lilongwe, Malawi in 1974/5. The band had police escort on the way from Blantyre to Lilongwe and we had diplomats in the audience. Curtains raising for 'Osibisa' was also remarkable.
Payments for band performances varied with the type of shows e.g. for a wedding up to $400 plus transport (plus drinks and food); teen – time (after noon) shows 14:00 hrs to 19:00 hrs realized between $200 and $300. Night clubs or sessions where $1500 plus transport per show (from 19:00 hrs to 02:00 hrs) or up $2000 sometimes when the band hired venues and collected gate takings or shared gate takings with venue owners 50/50 or 60/40 while someone else sold beverages at shows if it was not a night club. Gate charges were $2 per person – usually at night – 50C per person for teen – time (this included school going audiences).
 Were you influenced by Osibisa?
We once opened for 'Osibisa' when they toured Zambia and played in Kitwe at Nkana Stadium. We had the privilege of mingling with the band members and asked them questions and observed their organization. They were musical, happy going, quite sure of themselves, very creative and energetic; they were marvelous to watch and listen to. They definitely influenced my approach to fusing an African touch to my rock compositions, as could be seen on the Lukombo Vibes album which my band recorded after our experiences with 'Osibisa'. Personally, Ted Osei (their band leader) inspired and encouraged me to go to the school of music, which I did in 1977.
In an interview you did with Egon you mentioned the Beatles, the Rolling Stones, Grand Funk Railroad, Deep Purple and Jimi Hendrix. Were there any other artists you liked at the time?
Apart from those groups I also listened to a lot of other Western music, such as Albert Hammond, Creedence Clearwater Revival, Bachman Turner Overdrive, Bread, The Doors, etc.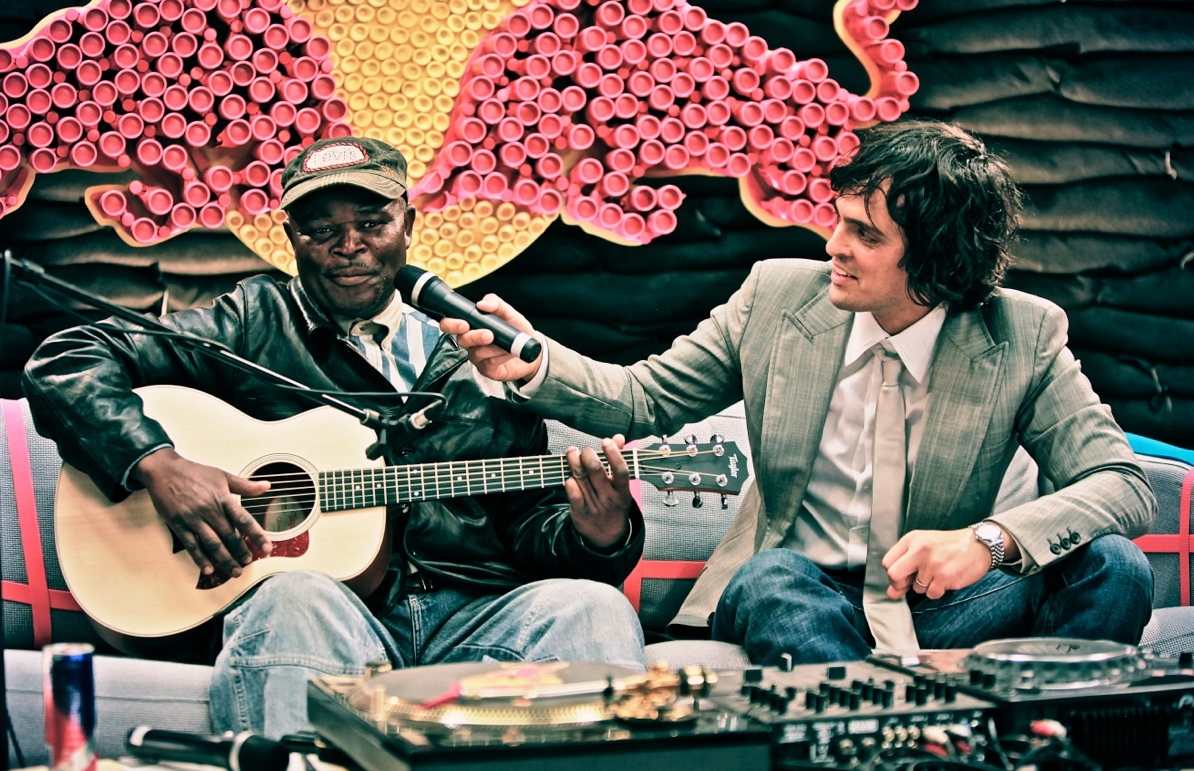 What do you know about Paul Ngozy?
Yes Paul Ngozi was a personal friend. I was one of the pall bearers at his funeral. He was friendly and a tribal cousin (in Zambian people from the Northern and Eastern parts of the country regard one another as cousins after a historical war they fought many centuries ago). I came from the North and he came from the East. He was a rocker with a central theme of social commentary in most of his lyrics. English was not one of his favored languages.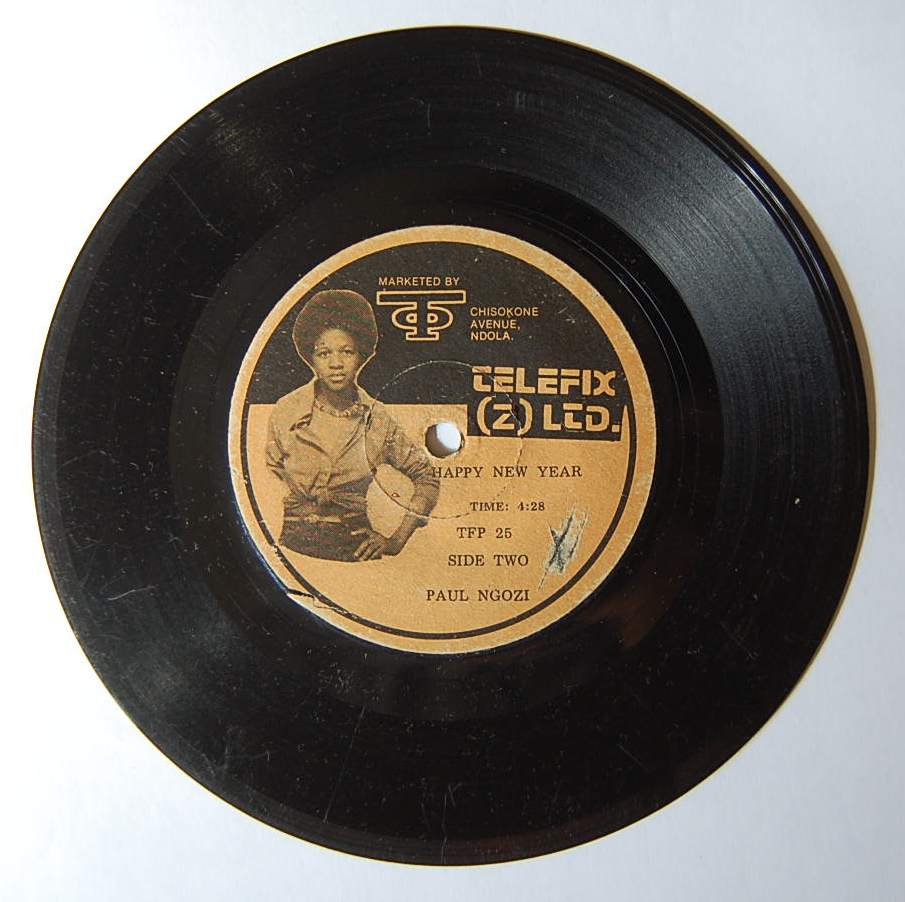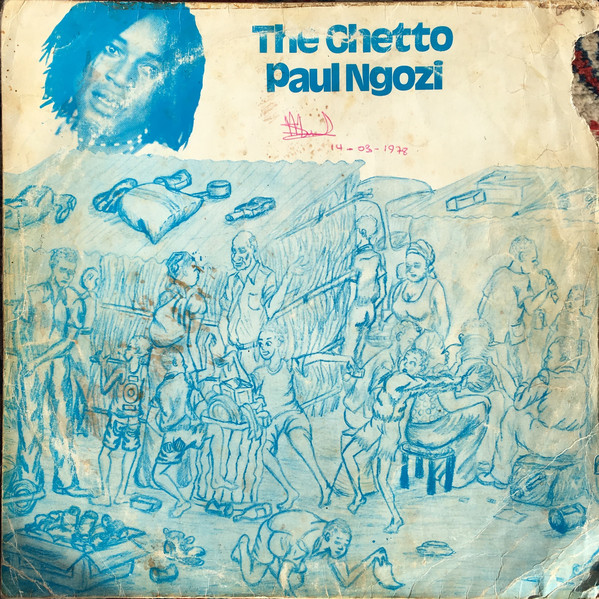 One of the best LP's was My Ancestors by Chrissy Zebby Tembo & Ngozi Family. Chrissy was a drummer who later also started a solo career. 
The other guys I remember in the 'Ngozi Family' were Peter Bwalya (bass) later replaced by Justin Nyirongo, Scare (drums), and Jasper Lungu (2nd guitar/vocals), but I was not in constant check with the changes in the lineup. There were several.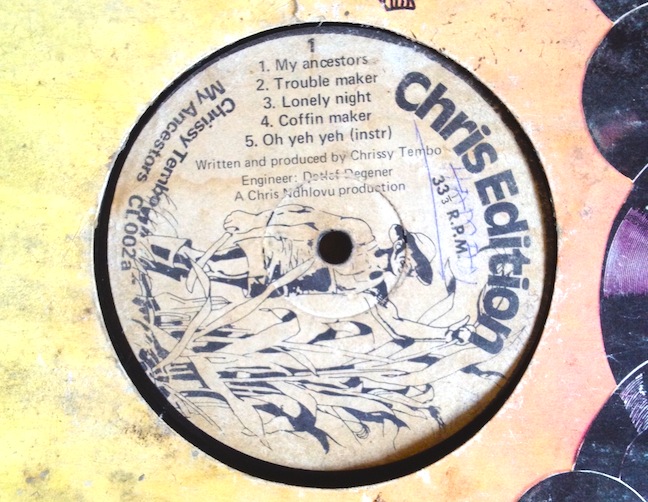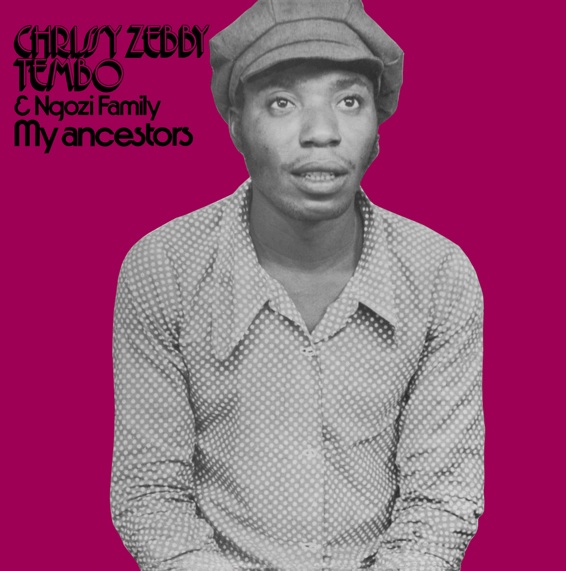 One of the most important groups from the scene was 'Musi-O-Tunya', which featured an amazing guitarist who later released several solo albums. His name was Rikki Ililonga. Another amazing guitarist was Keith Mlevhu. Mlevhu played for 'The Real Five'. 
Keith Mlevu (Shem Mulevu was his real name) was one of Zambia's most accomplished musicians and guitarists. I first saw and heard him play during a music festival at Jubilee Hall in Lusaka, during my school holidays when I visited my grandfather in Lusaka. Keith was impressive with his solos and vocals. His band was called 'The Rev 5'. They mostly mimicked The Rolling Stones while the Lusaka Beatles, later 'Earth Quakes', followed the Beatles style. He later left and played with various groups before he went solo.
"The strength of African music is crisscross rhythmic patterns that provoke reactions from the participants"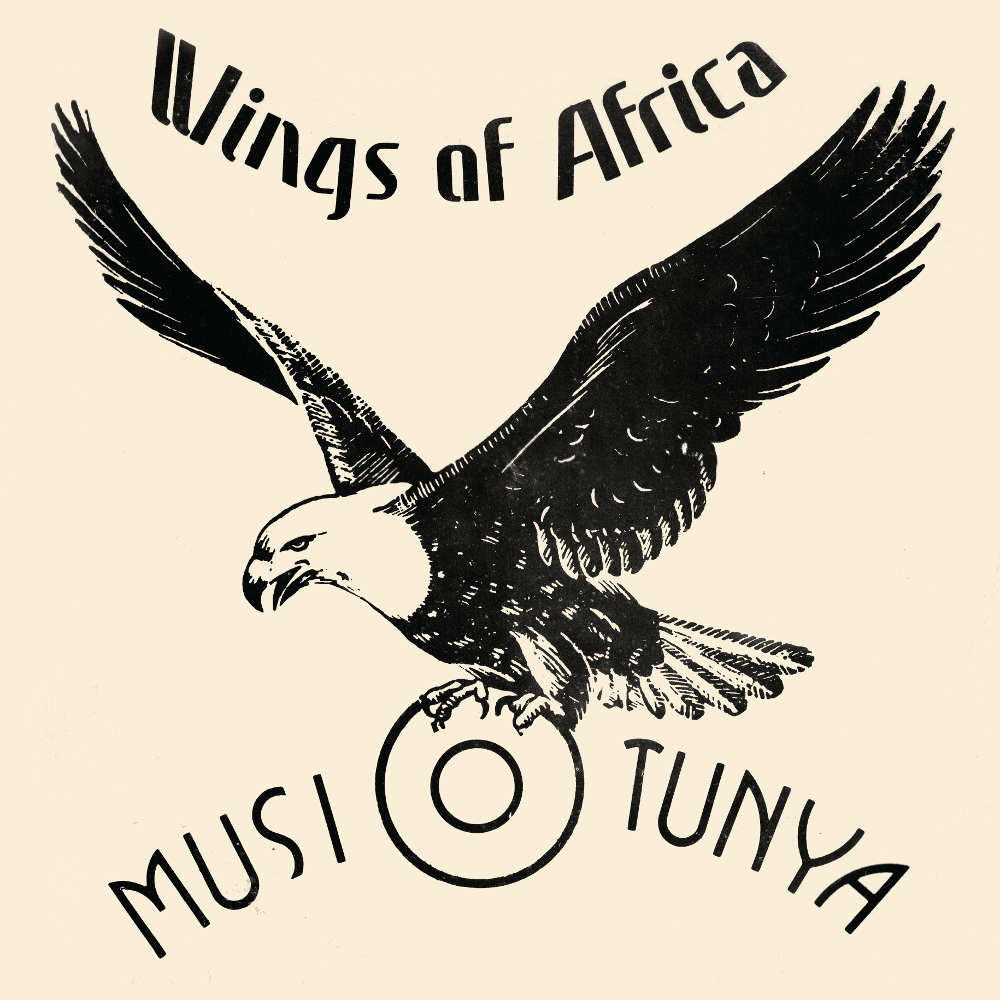 Instrumental music was not very popular with a few exceptions including Rikki Ililonga. 
Yes, in my study of African music, I have discovered that the strength of African music is crisscross rhythmic patterns that provoke reactions from the participants who are tempted to dance along. The vocals are usually call and response with short lines of verses and 2 to 3 harmonic parts which are not notated. The Western music can sometimes be quite complicated in arrangements, melodies and harmonies, e.g. orchestras and choirs.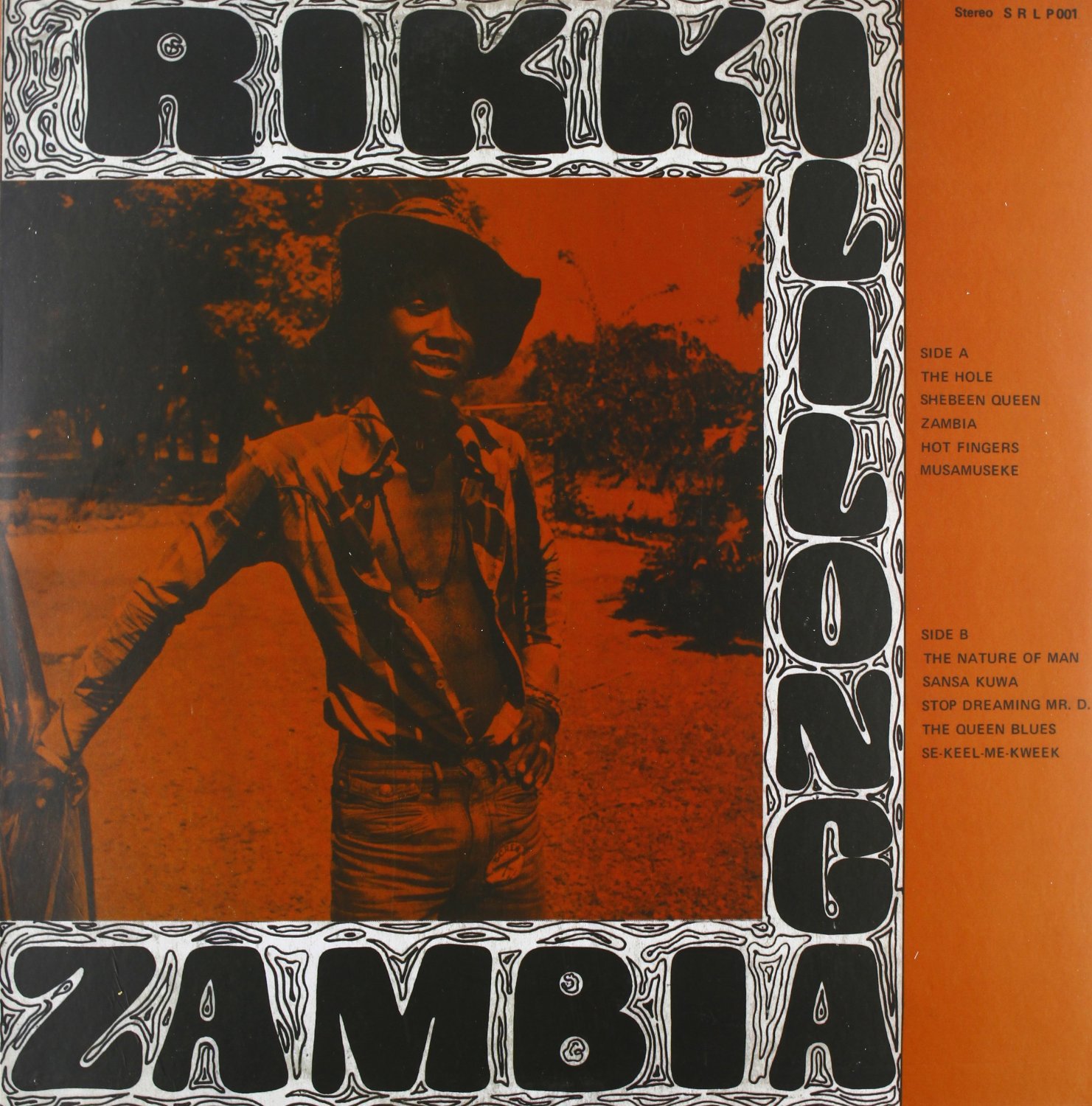 Is there reflection of war in your music?
Zambia has never experienced any serious war per se, even though we supported a lot of freedom fighters from around us, such as Zimbabwe, Angola, Namibia, South Africa and Mozambique. Maybe what you hear in some Zamrock music has to do with cries and protests by artists so as to be recognized and respected in society by the authorities that be. Usually, musicians were regarded as failures in most parts of our society, such that no one wanted to marry their daughters off to musicians. In my band's case "Tooth Factory" and "Black Tears" reflect these conflicts. Once we were arrested for 'noise making to annoyance'. The Home Affairs Minister ordered our arrest during a performance at a nightclub near his home so I wrote "October Nights" while in police custody. It took protests from our fans to secure our release after 2 or 3 nights (the arrest was on Zambia's Independence Eve).
Paul Ngozi got a record deal but had to go to Nairobi to print out bootlegs.
Maybe I missed that Paul Ngozi turn of events but what I know is that at one point in Zambia we had a censorship board which banned or could disallow certain songs being played on national radio if that's what you are referring to. Insulting songs or those criticizing government policies were considered to be in bad taste, for instance.
Was the scene influenced by any psychedelics or other sort of drugs? 
Marijuana was a common feature in Zambia's rural set ups, before it became illegal. Some villagers believed it gave them desire and push to go an extra mile while working on their fields to grow more food. Likewise most musicians and artists in general, as well as some athletes used it with a belief that it increased their creativity and zeal. There were no rituals during Zamrock shows, nothing like the 'Woodstock' scenario either. Fans smoked privately too, especially those who could not afford beer and hard drinks to help them enjoy the gigs.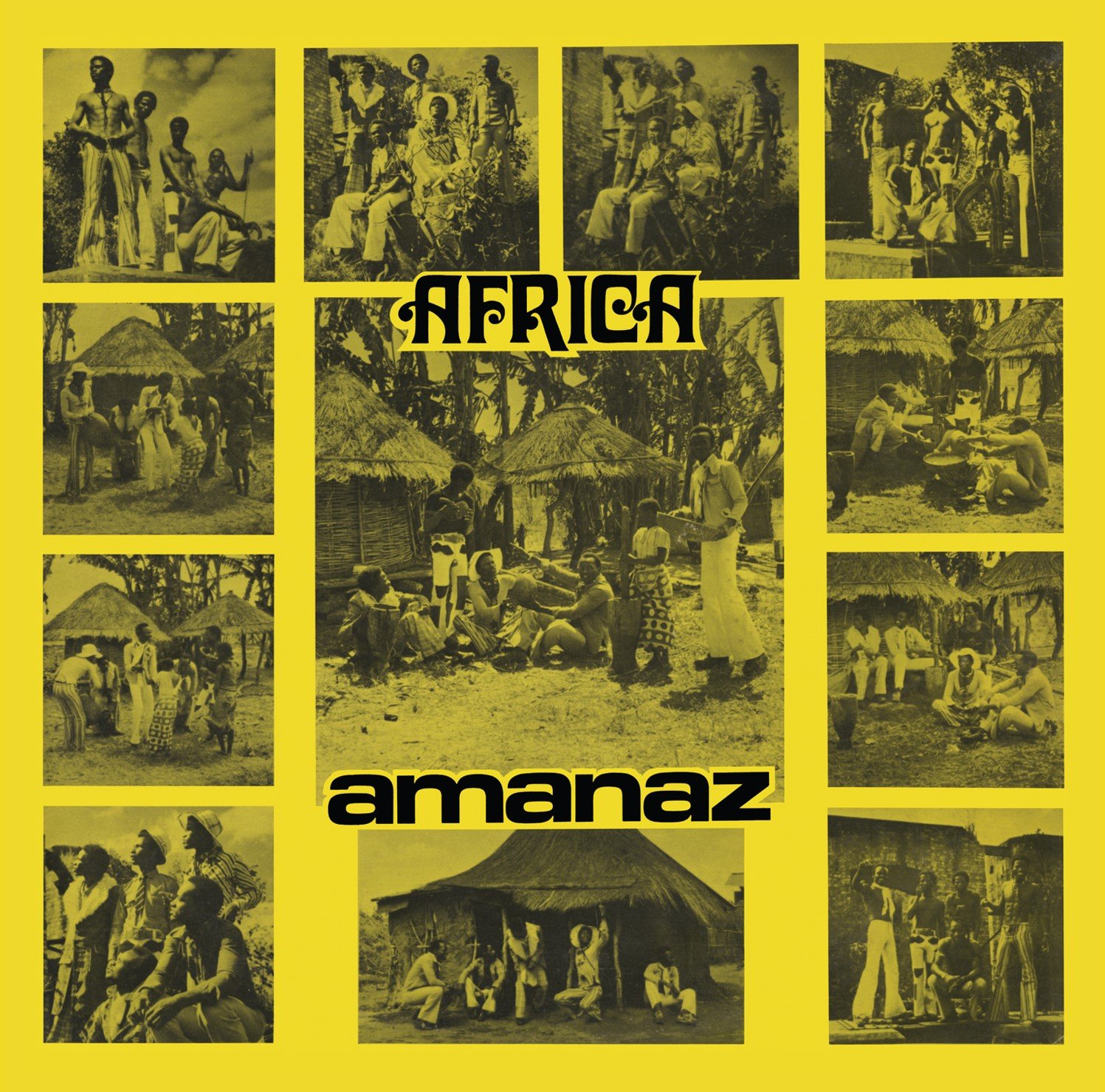 There is one band I want to ask you about. They were called Amanaz. Their album Africa was released in 1975 on ZMP label. 
'Amanaz' were based in Ndola. There are still two living members of this group. Keith Kabwe (drums/vocals) is now a Penticostal Pastor in Mbala, a town in the Northern part of Zambia, while Isaac Mpofu (lead guitar/vocals) is now a farmer in Chongwe, a suburb east of Lusaka. Your other info on the band is correct. There were many other Zamrock/Pop groups around that either recorded one LP or never recorded their music for one reason or the other, e.g. Oscilations, Mkushi, Fire Fballs, Sentries, Explosives, Upshoots, Salty Dog, etc. in addition to those I have mentioned previously.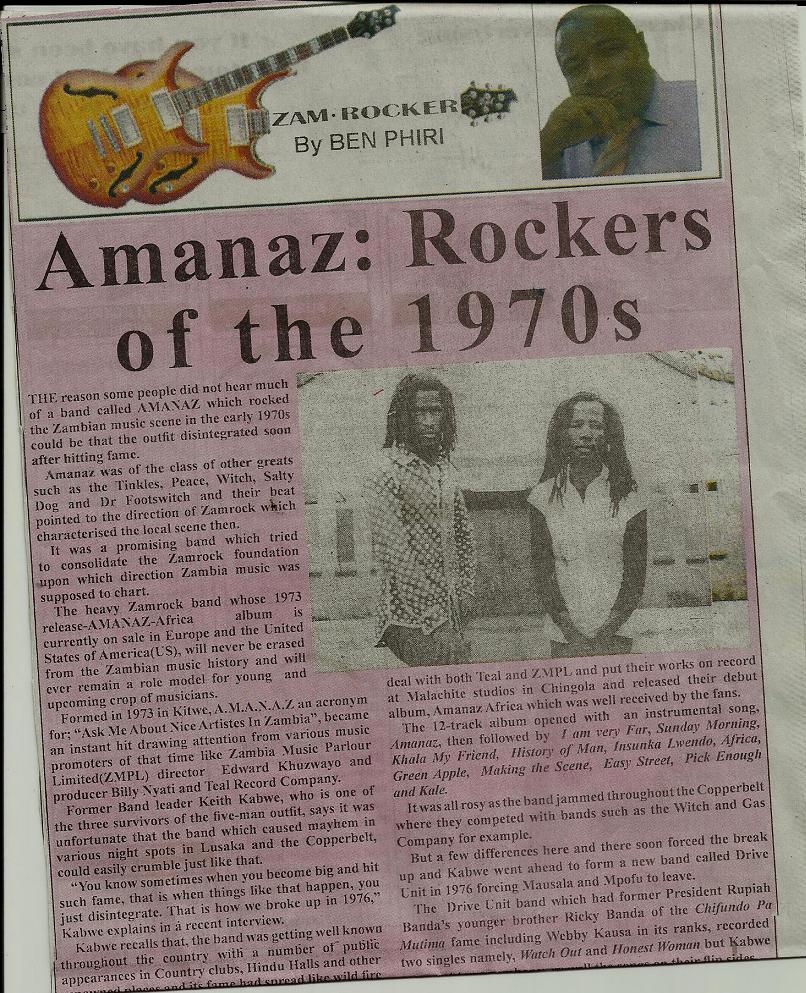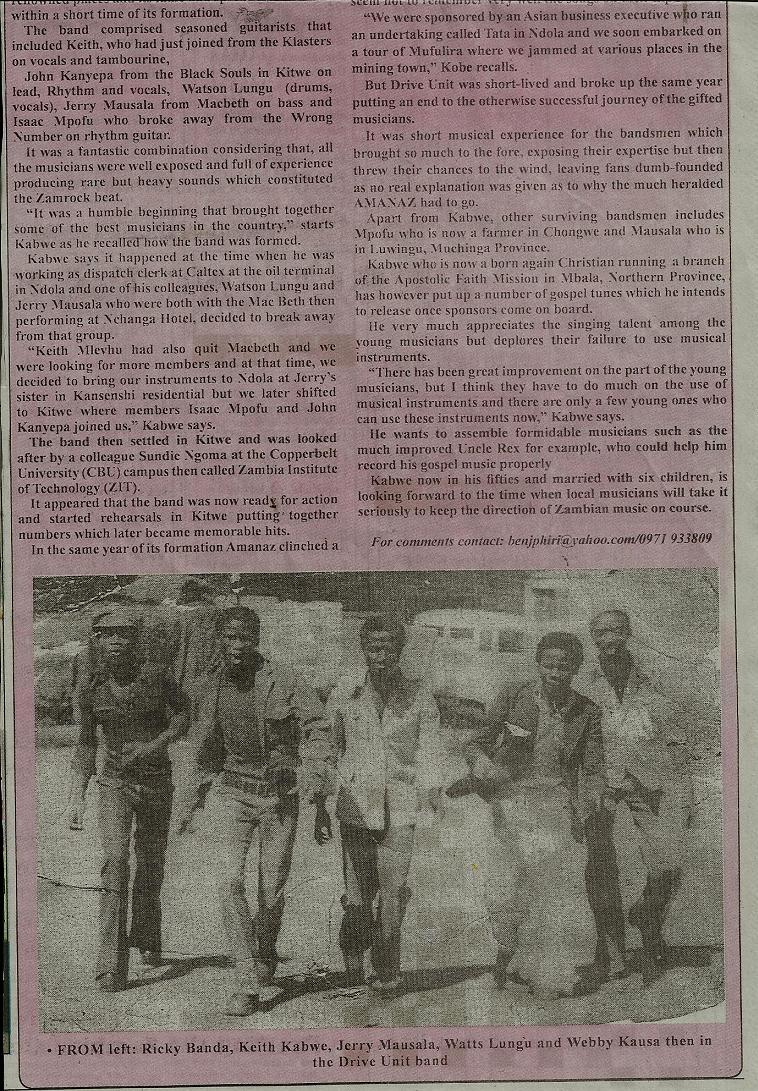 WITCH toured some neighboring countries. How did neighboring countries react to your music? 
We never toured Nigeria, but we recorded in Kenya, performed in Tanzania (Bahai Beach), Malawi (almost the entire country), Zimbabwe (few towns), Swaziland, Botswana (many towns), and almost all the provinces of Zambia. I do not remember experiencing flops in these areas, some of our music was rather new to them so our repertoire was a mix of Western songs and our own compositions. My band was highly talented so it was easy for us to read our audience's expectations and adapt to the occasion. Generally the band was appreciated and well received. We were quite entertaining and a lovable bunch.
What can you tell me about 'Kalindula'? The most well known representatives were the 'Five Revolutions' I believe. Would you care to share a few words about this genre. It was mainly released on ZMP label?
There are 10 provinces, about 72 ethnic groups in Zambia. In each province there are a few common social ceremonies, festivals, lifeline occupational activities, etc. which determine the type of music and musical instruments to employ. In turn, these give guidance to the genre that is relevant. Kalindula is just one of the many there are in Zambia and its common in some parts of Central and most of Luapula provinces in the country. However, Kalindula became more popular after ZMPL signed recording contracts with a few bands and solo artists who had the bias of this genre. These included 'The 5 Revoutions', 'Mulemena Boys', 'Sereje Kalindula Band', 'Lima Jazz Band', 'Spokes Chola', 'P.K. Chishala', 'Shalawambe' and many more.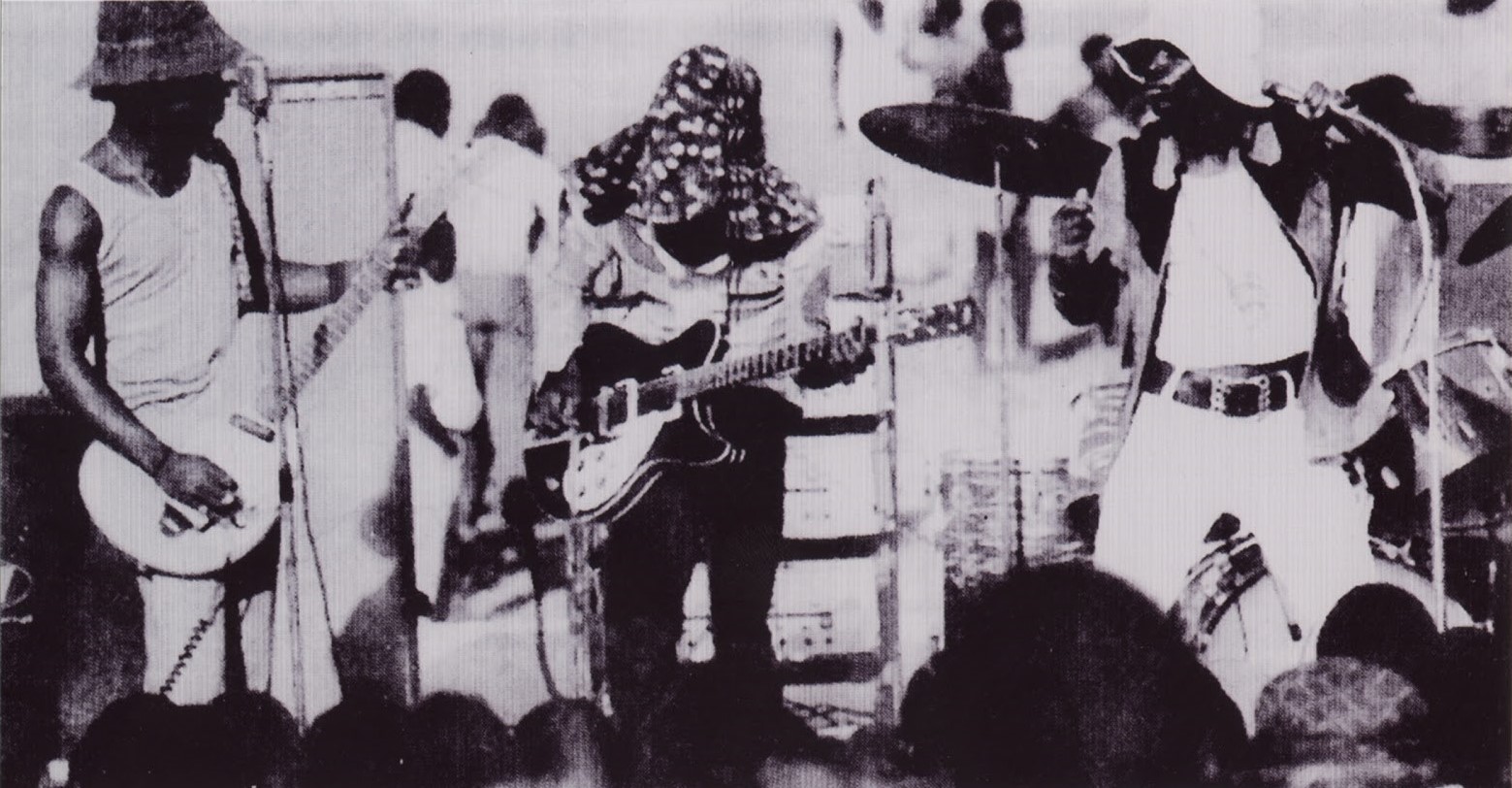 What currently occupies your life?
There are a few things that have occupied my life lately and presently. I am a mentor, resource person and teacher in many projects and organizations which tap and promote music talents among the youth of Zambia. I am also on the Adjudicator's Panel that rewards deserving musicians each year through the National Arts Council. I still write songs, mostly Christian, which I intend to record as soon as funds are available for booking a good studio and hire good Christian session musicians to help me record. Another goal is to raise sufficient funds to build a school of music and to accommodate a world standard recording studio for the less privileged in my society. I have gotten into a gemstone mining venture because sponsors are not easy to come by. But I really believe God will make a way one day.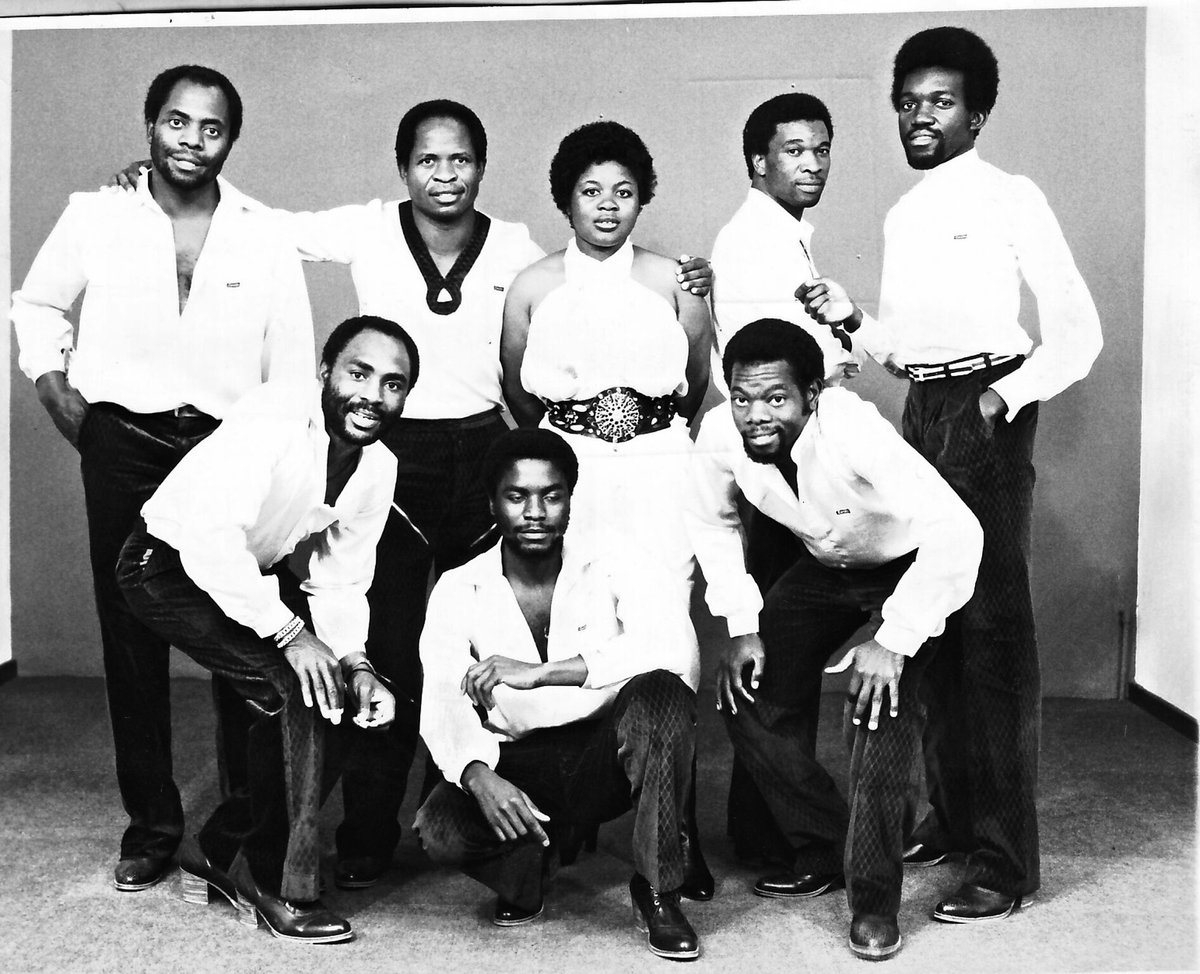 Thank you for taking your time. Last word is yours.
Thanks for the wake up call and a nudge for me to start thinking about writing a book on my experiences in the music industry – a good idea indeed. Thanks also for giving me a starting point. Maybe I should let you edit – what do you think?
Unfortunately, there are no footage of me performing with the 'WITCH BAND'. Even though I have one or two footage of me jamming with other bands the other guys. The guys who kept the footage at our Nationa Broad Caster (ZNBC) passed away many years ago and left no info as to where they kept them (since the footage were personal to holder stuff) – pity eh! No diary either on my part – but I can try to recall many things, events, incidences etc.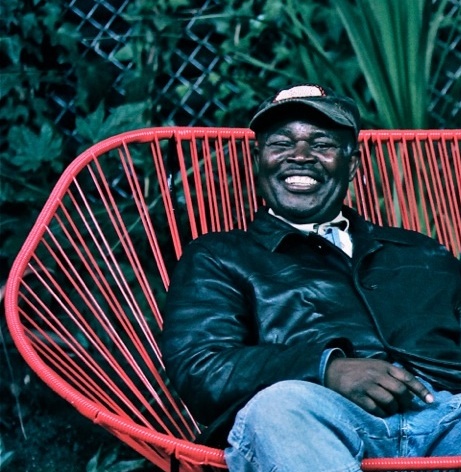 Thanks to Egon (Eothen, man you are great, and a God sent pal), Klemen and Kevin and all the readers of It's Psychedelic Baby Magazine. Thanks to all you guys. Please buy the 'WITCH' music and help me realize my wildest dreams, as well as helping the families of my departed band mates through royalties. I really feel resurrected musically and expectant of living my dream as a world renowned musician with a number of hits on various world hits lists, or at least with a song or two for a major film. You guys have rekindled my hopes. I pray that we can meet face to face at some of my promotional tours/performances.
God bless you all meanwhile!
– Klemen Breznikar and Kevin Rathert
Selected WITCH discography:
7" singles:
"It's Alright" b/w "I Like the Way That I Am" (Zambia Music Parlour Records, ZMPS011, 1974)
"The Only Way" b/w "Mashed Potato" (Zambia Music Parlour Records, ZMPS012, 1974)
"Toloka" b/w "Best Crowd Confusion" (Teal Record Company/Zambezi Records, ZA4, 1975)
"Lazy Bones" b/w ""Little Clowns" (Teal Record Company/Zambezi Records, ZA47, 1975)
"Up In The Sky" b/w "Sweet Sixteen" (Teal Record Company/Zambezi Records, ZA5, 1975)
"Talking Universe" b/w "Evil Woman" (Teal Record Company/Zambezi Records, ZTZ6, 1975)
"Fools Ride" b/w "Chifundo" (Teal Record Company, WIT1, 1976)
"Janet" b/w "Nazingwa" (Teal Record Company, WIT02, 1977)
LPs:
"Introduction" (The WITCH Records, TW006, 1972)
"Introduction" (Zambia Music Parlour Records, ZMPL5, 1974)
"Introduction" (Shadoks, 118 LP)
"Introduction" (Shadoks, QDK 054 CD)
"In The Past" (The WITCH Records, TW007, 1974)
"In The Past" (Zambia Music Parlour Records (Zambia Music Parlour Records, ZMPL7, 1974)
"Lazy Bones" (Teal Record Company/Zambezi Records ZTZ1, 1975)
"Lazy Bones" (Shadoks, O81 LP)
"Lazy Bones" (Shadoks, 050 CD)
"Lukombo Vibes" (Teal Record Company, ZTZ7, 1976)
"Including Janet (Hit Single)" (Teal Record Company, WIT02, 1977)
Box Sets:
"We Intend To Cause Havoc" (Now Again Records NA 5091-CD, 2012) (4 CDs)
"We Intend to Cause Havoc" (Now Again Records NA5091-LP, 2012) (6 LPs)
The first people in the music scene who found those records as originals were Hans Pokora and Stefan Colloredo. So special thanks to them for bringing those records back to life again. I would also like to give thanks to Egon (Now Again Records), Thomas Hartlage (Shadoks) and Kevin Rathert, our dear contributor.
Anyone interested in original copies of 'WITCH' should contact me for more details.