Black Bombaim – 'Zone Of Resident Bodies' (2019)
Black Bombaim – Zone Of Resident Bodies (Cardinal Fuzz | Lovers & Lollypops 2019)

The Portuguese sound sculptists are known for their collaborative efforts, but they've definitely pushed the envelope this time. Having recently tested the free jazz waters with Peter Brötzmann (interview here), the trio bounce ideas off three different electronic composers (and the walls of their recording spaces) and create one of their finest efforts to date. The sidelong title track, a massive 23-minute statement of terror, shocks and amazes as it explores the ambience of space – the silence between the pounding, almost tribal drums that open the track, which was recorded in an old worker's auditorium. The performers make brilliant use of the inherent echo and sonic reverb produced by the sounds bouncing off the walls of the cavernous building, while electronic rumblings murmur in the background. The silence between the syncopated bursts of sound (electronics, drums, treated guitar) creates an ominous feeling of dread and anticipation: when will that next sound pierce the silence? Patience is not something we expect from a record these days when almost everything is geared towards grabbing you form the first note of the first track. But patience is required here and will ultimately be rewarded.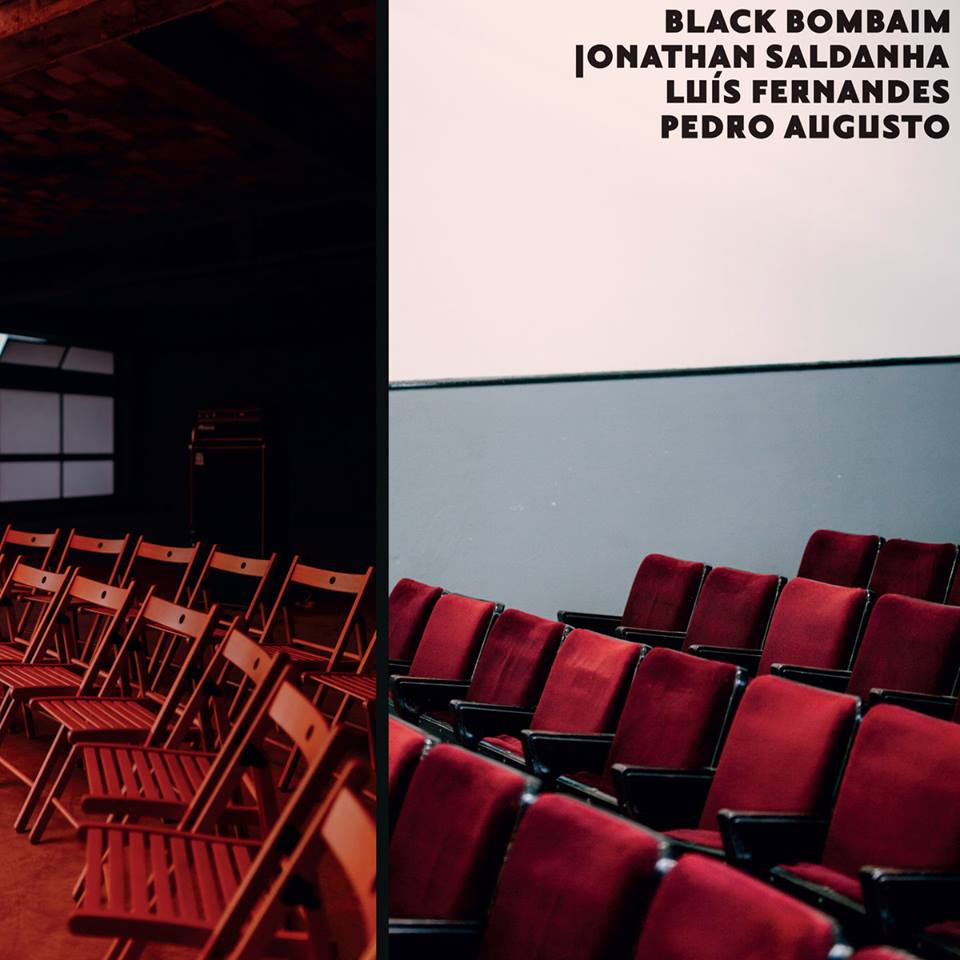 Pedro Augusto is up next, and 'Three Axes' opens with a stalking, ominous counterpoint to the flapping, musical popcorn that permeates the gurgling opening moments. Augusto's glitchy laptop creations gradually overtake the listener until one feels they are floating in a space occupied by an hallucinogenic helicopter. Floydian guitar wobbles onto the scene to add some semblance of "rock" to the proceedings, but make no mistake – this is tactile music to be felt, not head music for chill out theme parties.
Luis Fernandes is the last of the band's collaborators and the goth metal keyboardist (Enchantya) adds a spark of incendiary noise to his tracks that may approximate the stark loneliness and emptiness of outer space. The all-embracing hum of 'Refraction' builds an almost unsustainable degree of suspense and his other untitled collaboration is even more threatening as it unleashes Hendrixian feedback sure to peel the paint off your bedroom walls!
The remaining slowburn tracks revisit the foregoing brain massaging with comparable industrial/stoner vibes (one even sounds like it was recorded in a slaughterhouse straight out of Texas Chainsaw Massacre) and before it's all over you'll either shit yourself senseless or need to see your doctor to ensure you haven't lost control of your senses. Probably both!
Read our interview with Black Bombaim here and here.
– Jeff Penczak