Fapardokly – 'Fapardokly' (1967)
Formed from the remnants of Merrell and The Exiles in 1967, Fapardokly was formed, and is a both delightful and important documentation of musical growth of guitarist/vocalist/songwriter Merrell Fankhauser. Their sole, s/t 1967 LP is given new life in Gear Fab Records' 2017 reissue.
---
"The growth of an incredible musician"
Having exited the surf band, The Impacts, in 1963, Merrell Fankhauser relocated to Lancaster, CA, where he met future Captain Beffheart's Magical Band guitarist, Jeff Cotton, and formed one of the first surfin' psychedelic bands, Merrell and The Exiles, who recorded many wonderful tunes for Glenn Records. Some of these recordings were issued on singles, with many more left lying in the Glenn vaults.
Undoubtedly, most memorable of The Exiles' recordings was the 1967 hit single "Tomorrow Girl." This incredible example of West Coast psychedelic rock found release as a hit single, credited to Fapardokly, as well as inclusion on the band's album and the 2009 Rhino Records box set, "Where The Action Is! Los Angeles Nuggets: 1965-1968." "Tomorrow Girl" showcases the gorgeously versatile vocals of Fankhauser, as well as his powerful, yet restrained lead guitar, capped off by his impressive solo. This song has found its way into the halls of classic rock stations and can be heard today, 50 years after its release, on these stations.
As a sidenote, Fapardokly was a combination of the surnames of the original members, FA from Fankhauser, PAR from a temporary bassist named Parrish, DO from guitarist/vocalist Bill Dodd and KLY from drummer, Dick Lee. I mention this because of frequent queries as to the source of the band's name.
Fapardokly itself is a 12 track, 30 minute album of recordings from 1965-1967, comprised of then new songs, as well as several leftovers from Merrell and The Exiles, as mentioned in regards to "Tomorrow Girl." As a result, the musician credits to the album are by no means cohesive, while the music, on the other hand, is top flight from beginning to end. So, on to the contents of the album itself.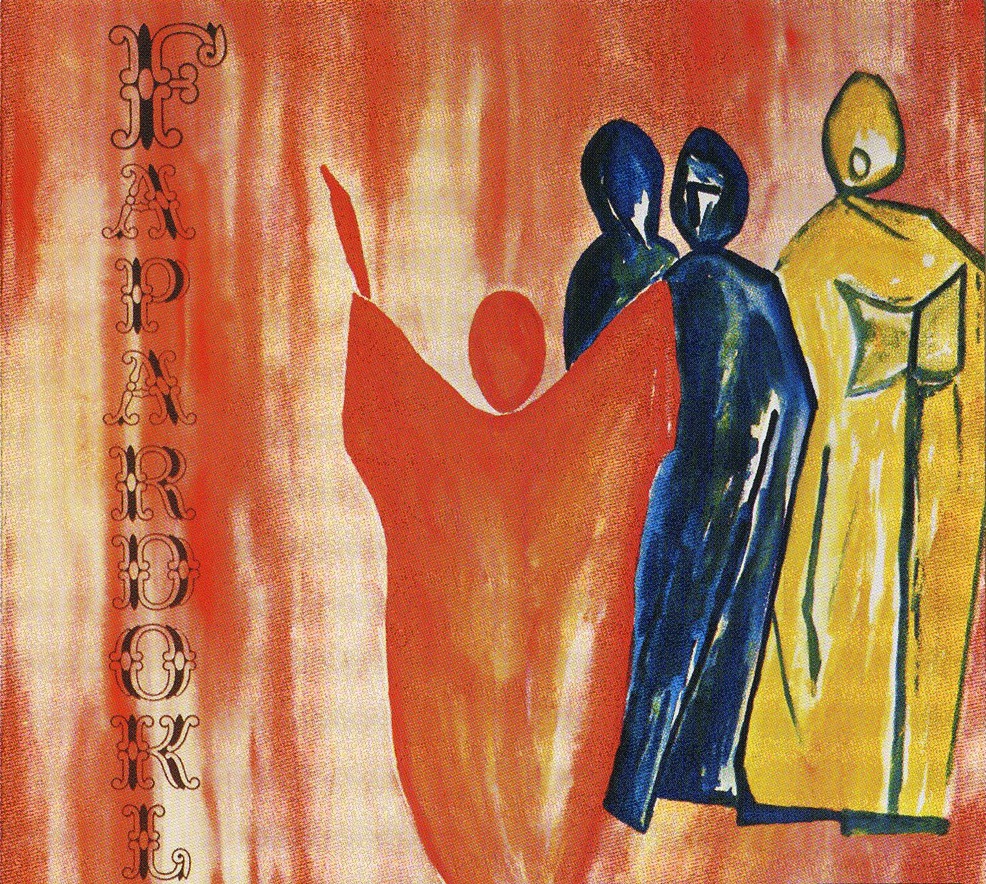 "Lila" the opening track features most beautiful vocals, bringing to my ear at least, recollections of the late Roy Orbison, as well as impressive vocal harmonies found throughout the album. Fankhauser's 12 string guitar and the steady drumming of Lee are most memorable. "The Music Scene" is a mid-tempo tune, with vocals and guitar work reminiscent of The Byrds, and another fine guitar solo. "Sorry For Yourself" immediately brings Buddy Holly to mind with its gorgeous melody and includes an organ solo by John Day. This would have been an excellent choice for release as a 45 had the band's UIP, UIP label so chosen. "Glass Chandalier" is a folkish rocker, with an Eastern influenced raga feel. It does, however, also include the sonic foreboding of The Who's "Join Together," a most interesting mixture to say the very least. Next up is the previously mentioned and timeless "Tomorrow Girl." Side one of the album closes with "Susie Cryin'" with more Orbinesque vocals, more beautiful vocal harmonies and organ work, giving the track a very '50s texture and feel.
Side two opens with "Mr. Clock" a mellow tune, with John French's drums clicking drums a perfect affectation of the track's title, along with climbing bass courtesy of Judy Cobb, more gorgeous vocal harmonies, and coo coo bird sound effects providing a perfect ending. "Gone To Pot" is immediately reminiscent of The Byrds' "Eight Miles High," the more uptempo tune and exhibits additional Eastern, raga style performances. "No Retreat" has a rolling, gentle yet steady feel with vocals soaring over a lofting guitar riff as well as an incredibly psychedelic solo by Fankhauser, with an ever so soothing acoustic guitar underneath. All in all a most short and sweet song. "Too Many Heartbreaks" has a jangling guitar and tambourine intro, and emanates Everly Brothers, Rick Nelson and Buddy Holly influences, while giving off a Hawaiian vibe, with Fankhauser's vocals to the fore throughout. "When I Get Home" is an uptempo number with lovely vocal harmonies and a most tasty guitar riff on display. The side, and album, closes with the driving, uptempo "Super Market" which somehow maintains a most serene sound and serves notice as to Fankhauser's growth as a songwriter. A most fitting end to a wonderfully enjoyable album.
'Fapardokly' comes in a digipak package with a foreword by Gear Fab Records' owner Roger Maglio, full track annotations, and the label's usual short but informative essay. For fans of West Coast psychedelia and Merrell Fankhauser's songwriting and guitar prowess, this CD is a must have. I tip my cap to both Mr.'s Fankhauser and Maglio on a job well done indeed.
Kevin Rathert
---
Fapardokly – Fapardokly (1967/2017 Gear Fab Records reissue)